21. Go back to grandpa and offer him the cupcake. He'll frost it, using up the last of his frosting. Shay automatically gives him the cupcake and he gives Shay his cane to try and refill it with frosting.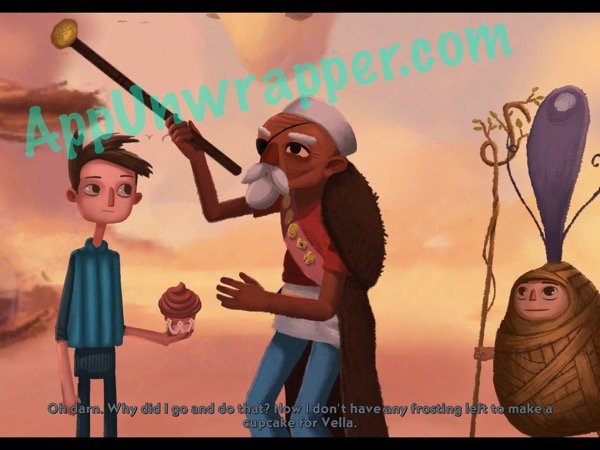 22. Go back to the village center and climb up the ladder to Jessie the bird. Go past her to the big fruit tree. The Dead Eye Druids, Dawn and Courtney, are here and you need their robes so you can make them into a suit for Alex. Exhaust all options and they'll tell you you need to fight them for it. Use grandpa's cane on them. They'll have an epiphany and leave the robes behind. Pick them up.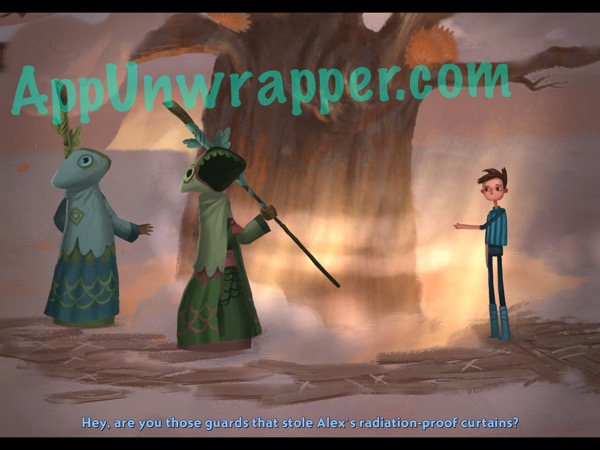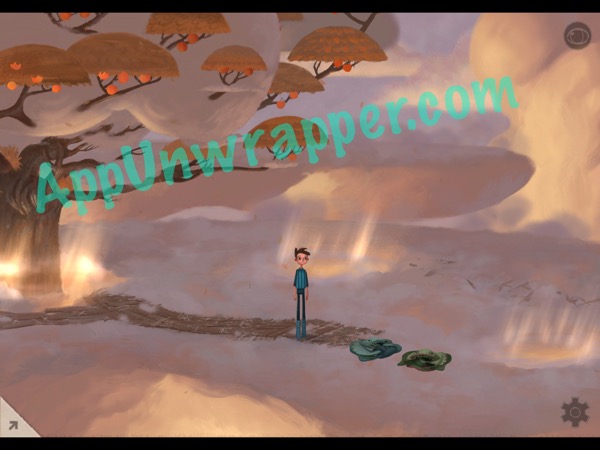 You can also watch my video for this part of the walkthrough:
23. Go to the tree and drop down. Walk left to Gus and pick up one of the fruits from his pile. Then talk to him and ask for his fruit tapper. Exhaust all options and head back to Jessie.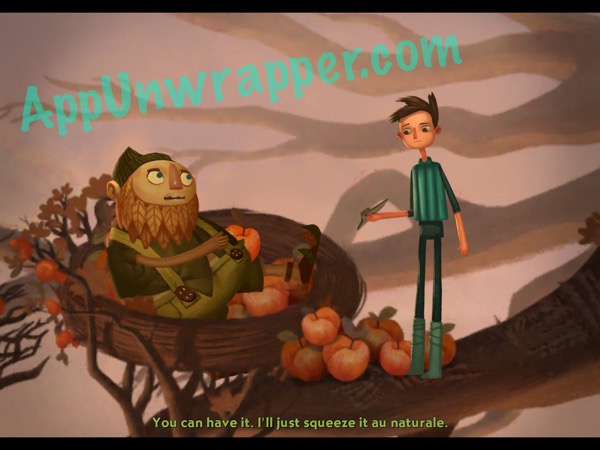 24. Use the fruit tapper on Jessie's egg and it will hatch. Jessie will get excited, knocking you and the shell out of the nest. Pick up the broken shell pieces.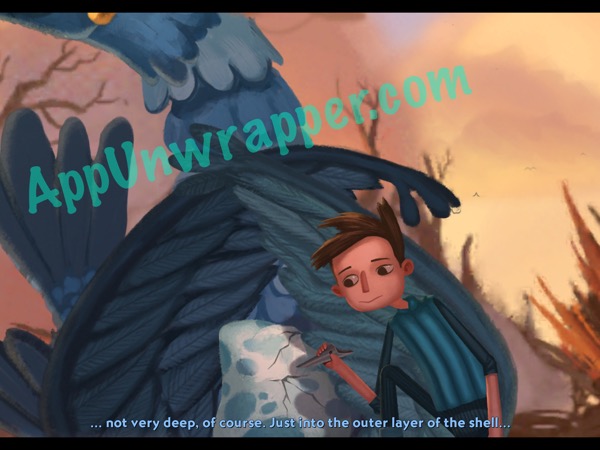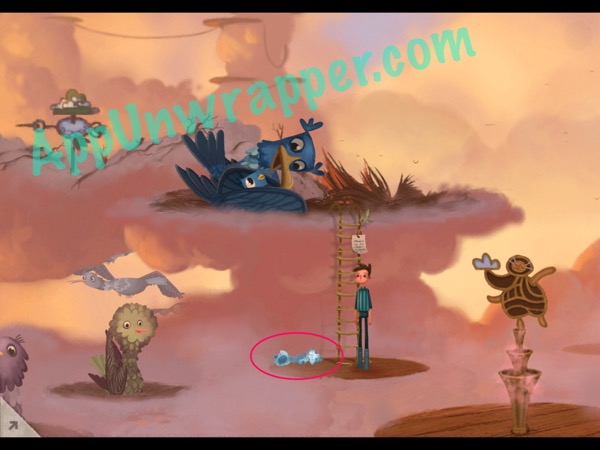 25. Head south to find Harm'ny locked up in a cage. You can talk to him, but he can't do much for you. Talk to Vella's mom, Morelia, and Twyla, the girl in the bird costume. Exhaust all options and tell Twyla, "Well, at least your costume is cool." You'll learn that she made her own dress. Ask her if she can make you a radiation suit. She agrees but needs material and a pattern. Give her the Druid robes and the tiny space suit and she'll use them to make a full-sized radiation suit.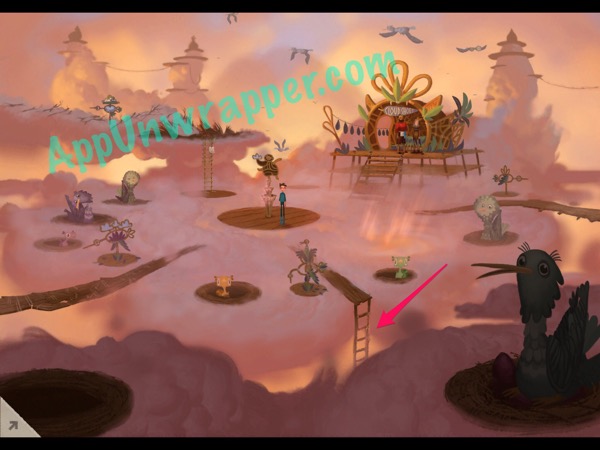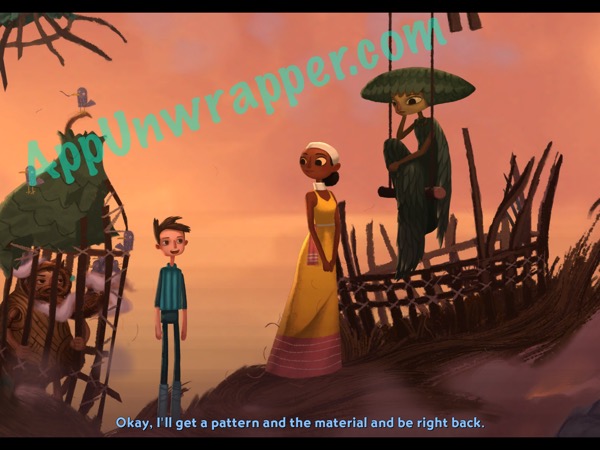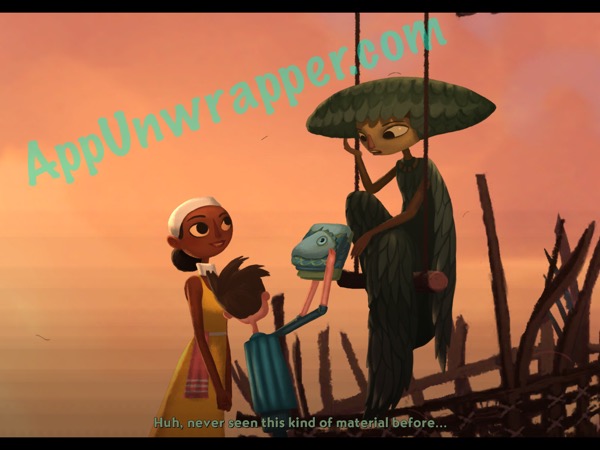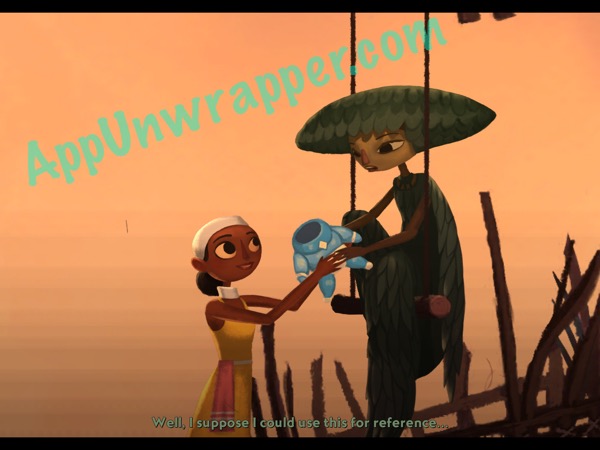 26. You now have everything you need from Meriloft, so head back to Shellmound. Talk to Shay's dad. Feel free to get as much information from him as you'd like. He's still working on the Hull Patch compound. Remember, you need to get the pH to exactly seven. Use the spoon to check the pH balance of the mixture. It should be five. Use the eggshells once on the mixture. Then use the spoon in the mixture to check the pH level again. It should now be six. Add some more eggshell and test it again with the spoon. It's now at nine! If you talk to your dad, he'll tell you to add something acidic if you want to lower the pH. Squeeze some juice from the fruit into the compound, then use the spoon on it again. It's at seven! You'll automatically be back at Alex's ship and your dad will go downstairs to fix the hull.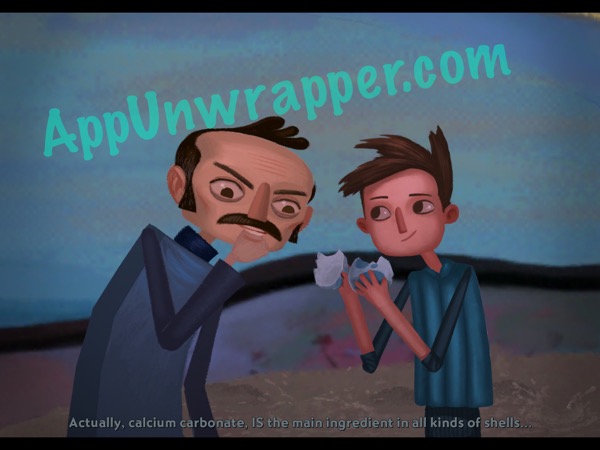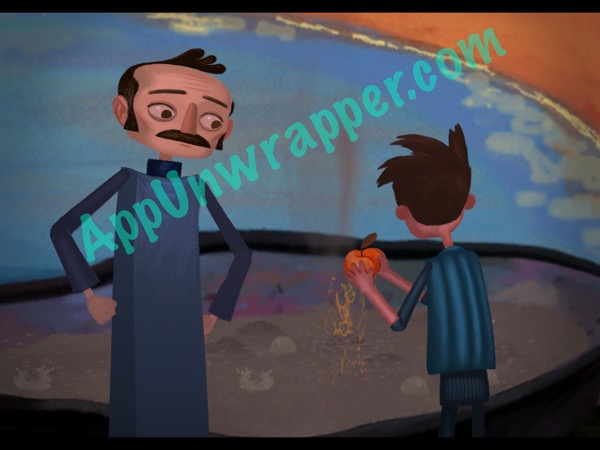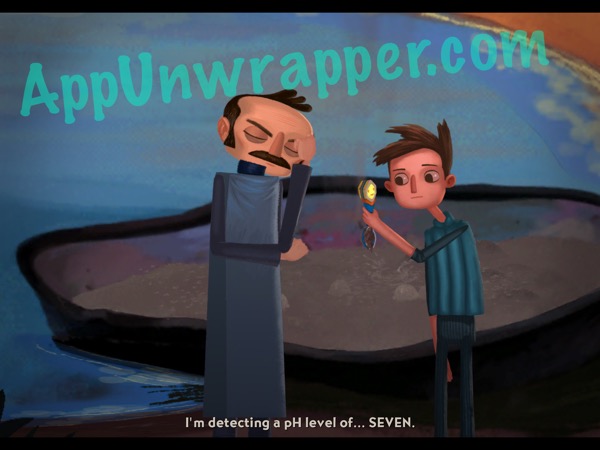 27. Hand the radiation suit to Alex. You still need to fix the Hexipal, but we can't do so without a clue from Shay's spaceship. So we'll have to start on Vella's story now. But first, hand Alex the pitch pipe and ask him to play the NavSong. Make sure you have subtitles on for this part. The game will tell you that the notes go "mid note, mid note, high note, low note, mid note."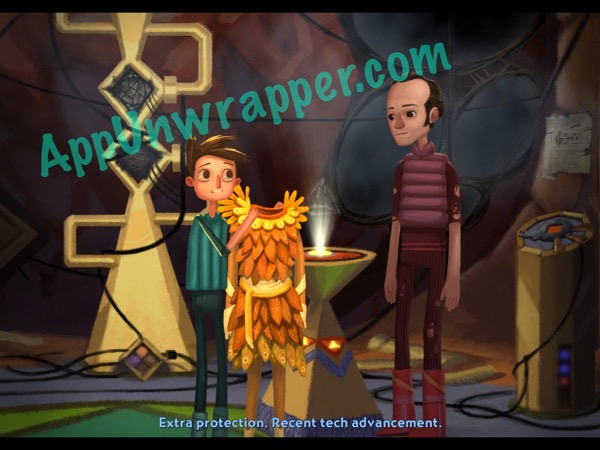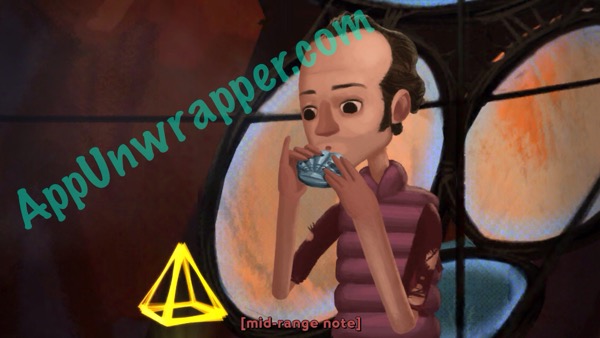 Ok, now we're ready to switch to Vella.
Click on the little numbers below to continue to the next page of the walkthrough.
***
Note: Sometimes a promo code is provided for a game, but it does not affect the review in any way. At AppUnwrapper, we strive to provide reviews of the utmost quality.

Check out my recommended list for other games you might like.

If you like what you see on AppUnwrapper.com, please consider supporting the site through Patreon. Every little bit helps and is greatly appreciated. You can read more about it here. And as always, if you like what you see, please help others find it by sharing it.

I also offer affordable testing and consulting for iOS developers.

COPYRIGHT NOTICE© AppUnwrapper 2011-2020. Unauthorized use and/or duplication of this material without express and written permission from this blog's author is strictly prohibited. Links may be used, provided that full and clear credit is given to AppUnwrapper with appropriate and specific direction to the original content.