11. Go through the lower left door to the PLAYROOM. There's a dollhouse here, but we're missing the dolls. Go through the upper left door to the NURSERY.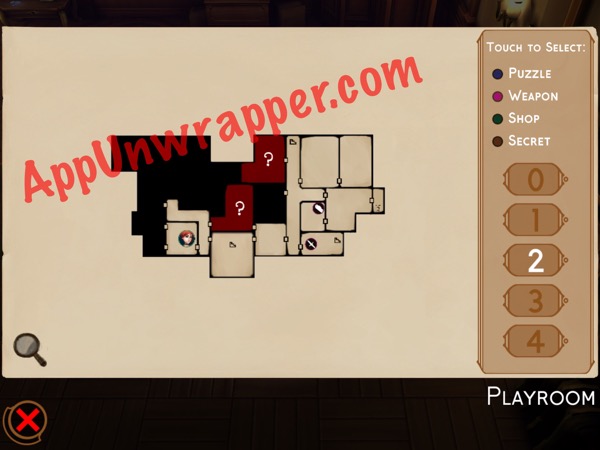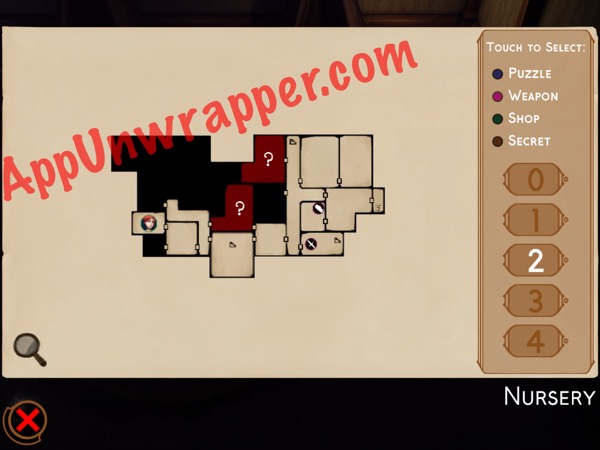 12. Pick up the journal entry. Then go left and pick up the DADDY DOLL. A blue Pincher will spawn. Kill it to get the BABY BROTHER DOLL.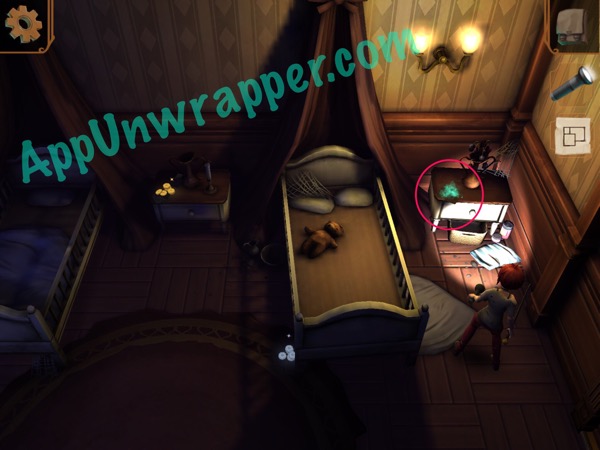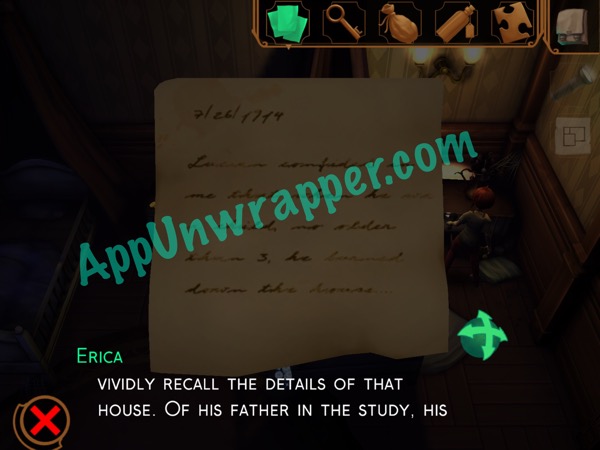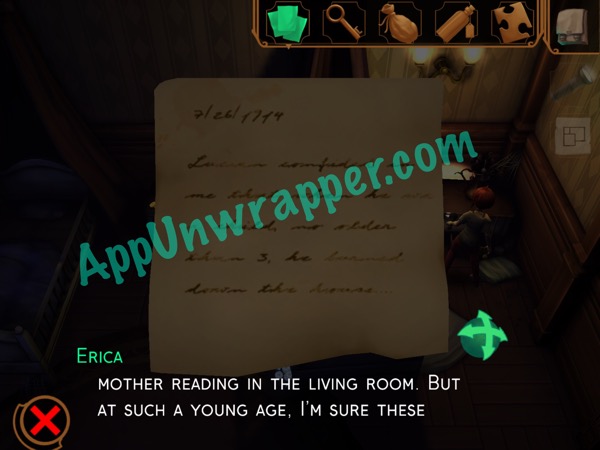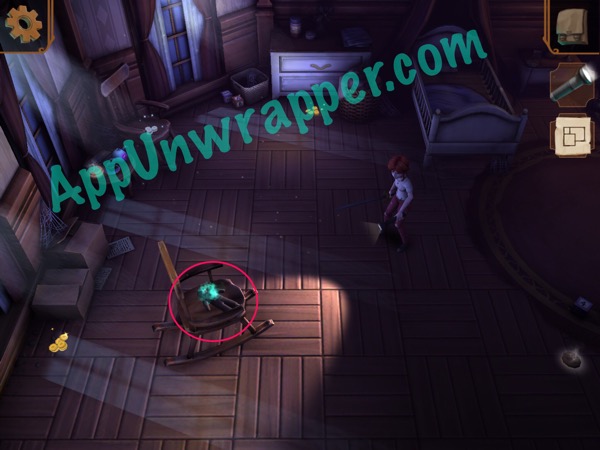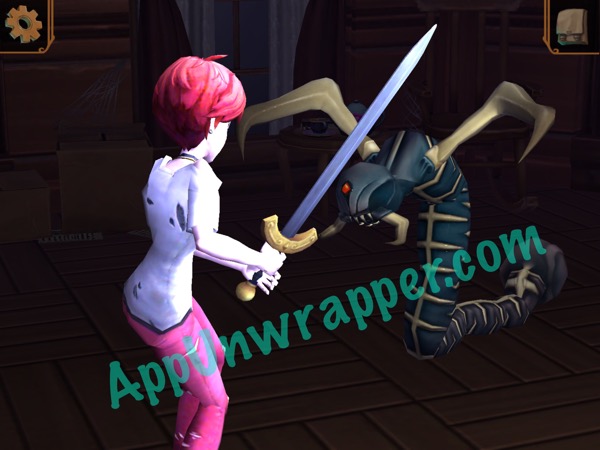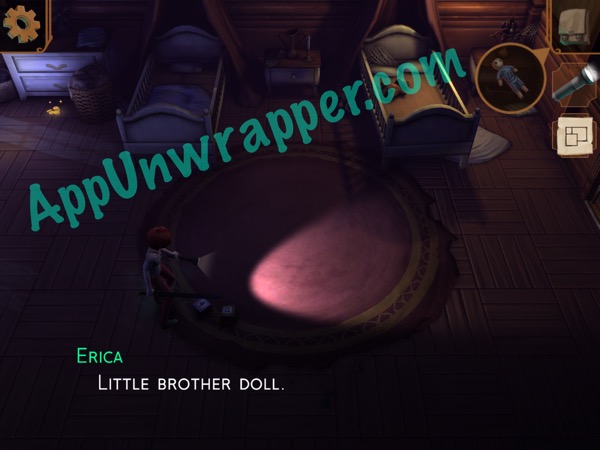 13. Go back to the PLAYROOM. Everything's red and looks different! Pick up the creepy doll (again) from the rocking horse.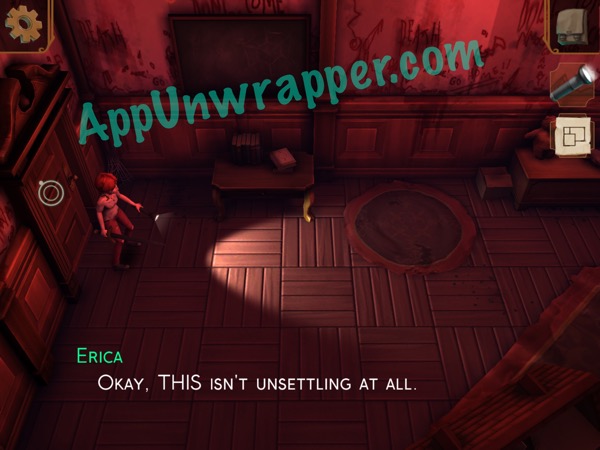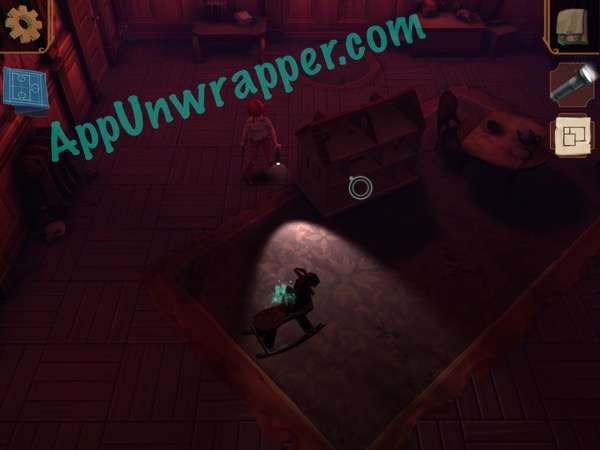 14. Go back to the HALLWAY and head up. Kill the Buster.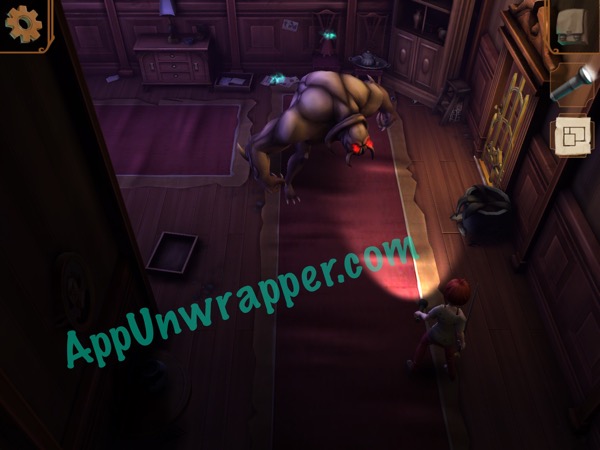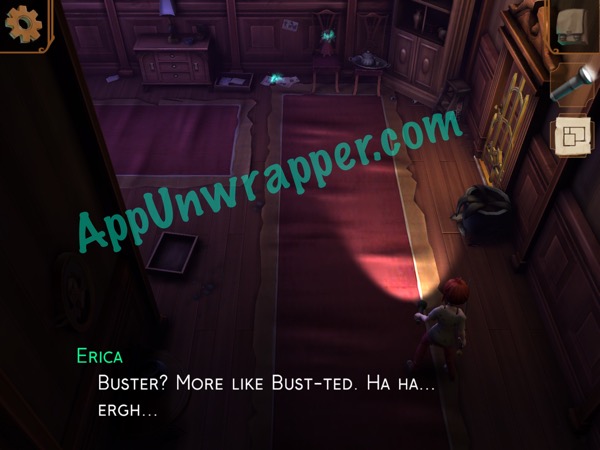 15. Pick up the MOMMY DOLL and the FAMILY PHOTOS. Look through the photos for clues on how to arrange the dolls in the dollhouse.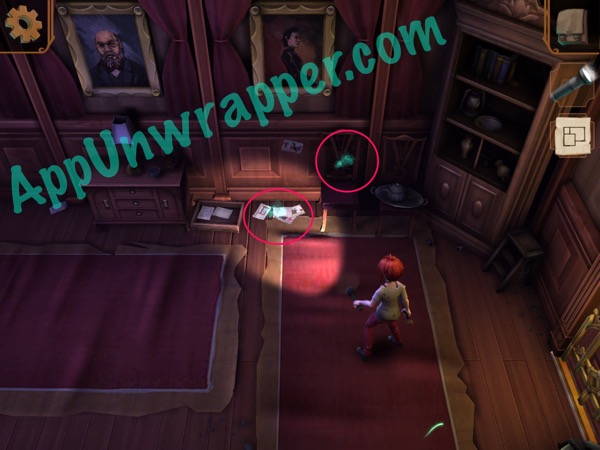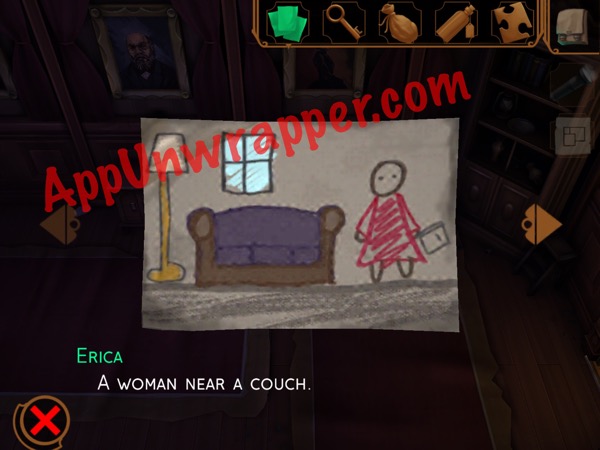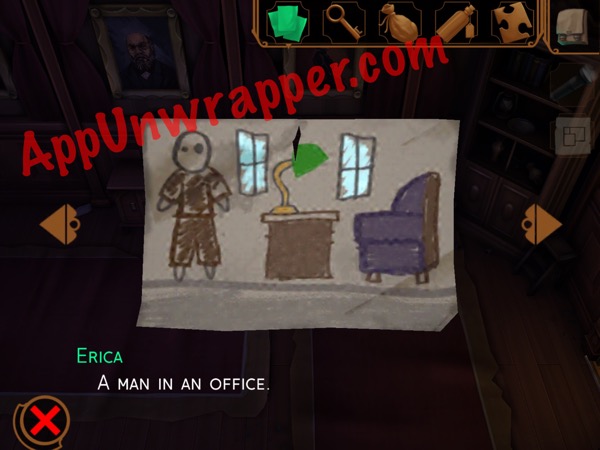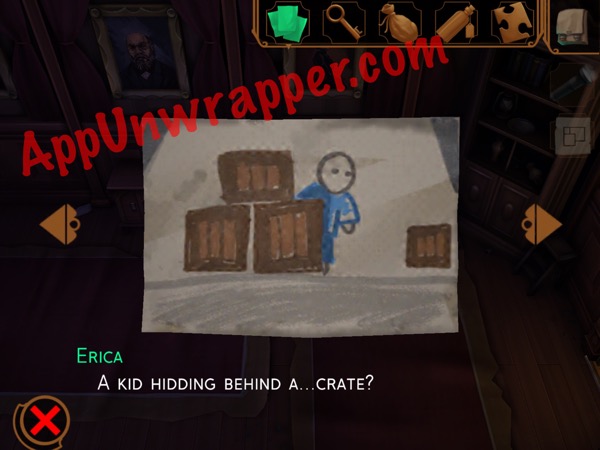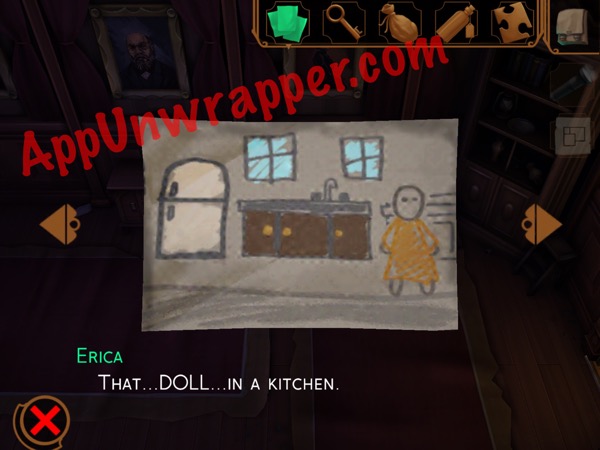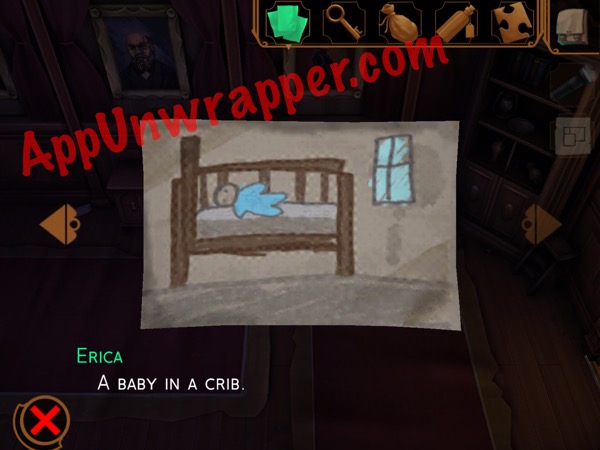 16. Got back to the PLAYROOM. Place the dolls in the dollhouse the way you saw them in the photos. The mom is in the living room, the child is by the crates, the baby's in the crib, the creepy doll is in the kitchen, and the daddy doll is in the study. Pick up the SYMBOL KEY (Fleur de lis).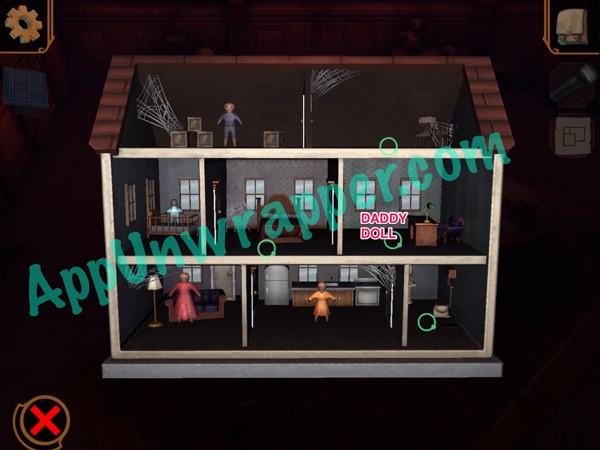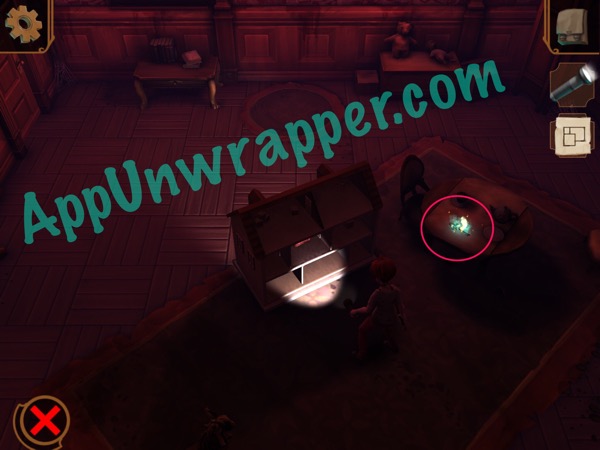 17. Go back to the HALLWAY and then through the upper left door to the MUSEUM. Crowes will speak to Erica again, but she's getting bold and brave!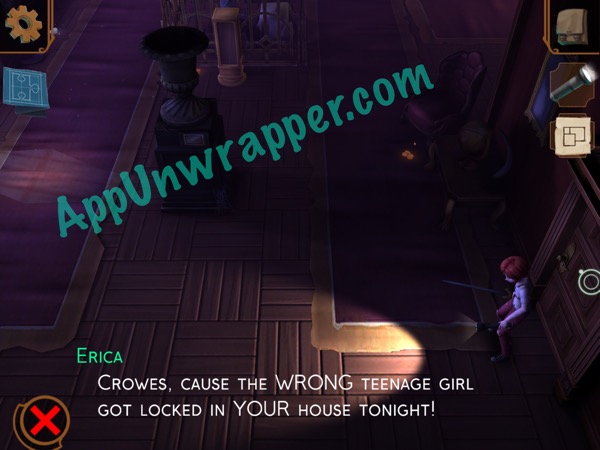 18. Catch another Lost Spirit here. That makes fifteen!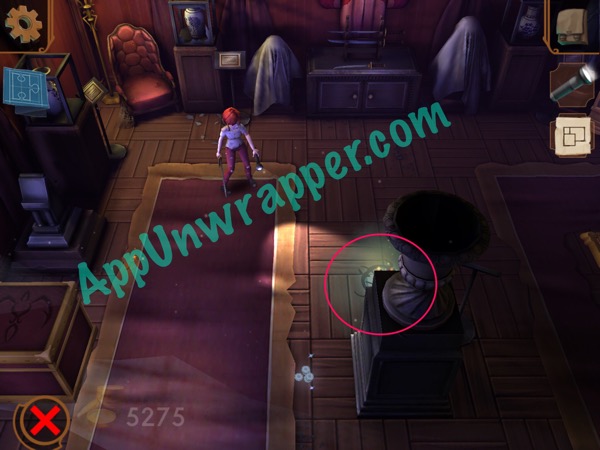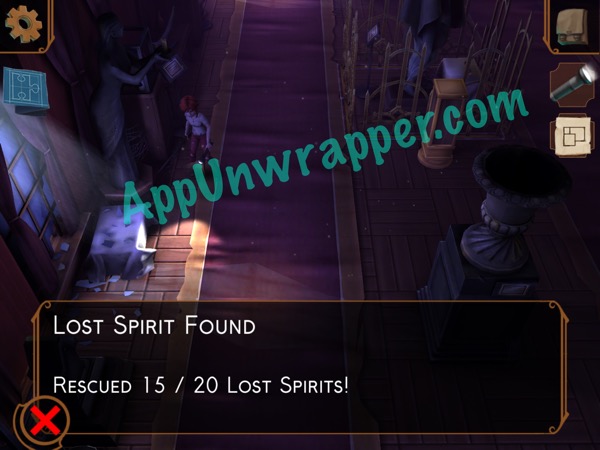 19. There's a KATANA here. You can try it out if you want, but hold onto the sledgehammer because we'll need it soon.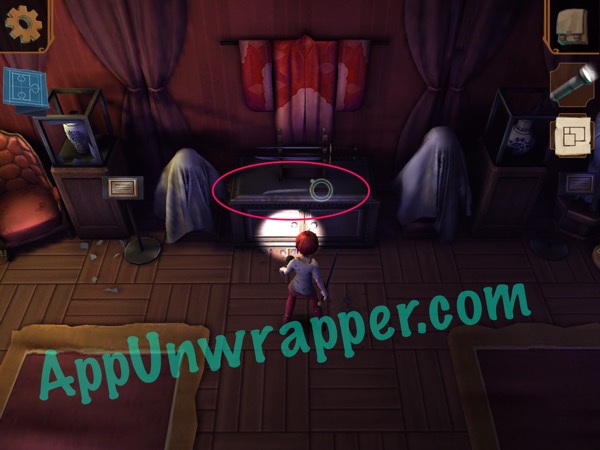 20. There's only one lever here that you can pull at the moment. So do so, then push the block from the left side of the room to the plate that you just gained access to.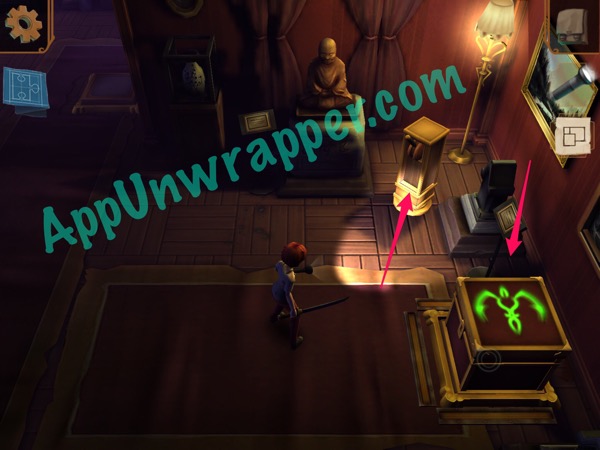 Click on the little numbers below to continue to the next page of the walkthrough.
***
Note: Sometimes a promo code is provided for a game, but it does not affect the review in any way. At AppUnwrapper, we strive to provide reviews of the utmost quality.

Check out my recommended list for other games you might like.

If you like what you see on AppUnwrapper.com, please consider supporting the site through Patreon. Every little bit helps and is greatly appreciated. You can read more about it here. And as always, if you like what you see, please help others find it by sharing it.

I also offer affordable testing and consulting for iOS developers.

COPYRIGHT NOTICE © AppUnwrapper 2011-2020. Unauthorized use and/or duplication of this material without express and written permission from this blog's author is strictly prohibited. Links may be used, provided that full and clear credit is given to AppUnwrapper with appropriate and specific direction to the original content.