61. Now to figure out how to get back to Isobelle's door on the fourth floor! First, head through the left doorway to the HALLWAY. Kill the Buster that attacks you. Then go through the left door to the OBSERVATORY. Head up the ladder to the WEST ATTIC on the fourth floor. Go through the right door to the STORAGE room and finally, go to the upper left door with the pinkish-purple seal on it and use the scroll to unlock it. Enter ISOBELLE'S LAIR. Time to meet Isobelle!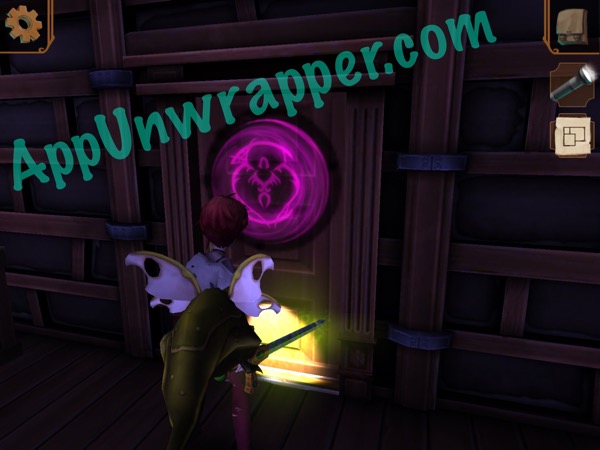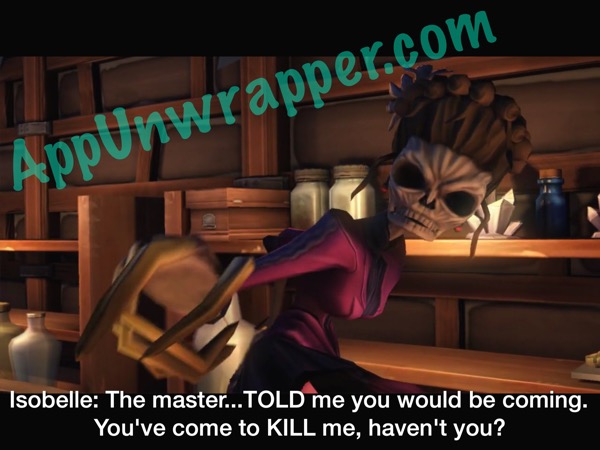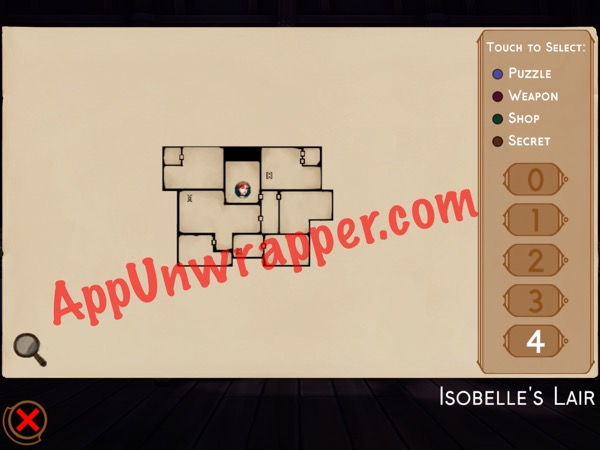 You can also watch my video for the battles against Isobelle:
62. Go around the room picking up items like the WHITE FEATHER, BIRD WING (RAVEN), DEAD RAT, DEAD BAT, TONGUE, DEAD SPIDER, SPIDERWEBS, EYEBALLS, TOAD CORPSE, and PIECE OF COAL.
Isobelle will yell out three ingredients at a time. Put those three ingredients in the cauldron and she'll take a hit. I'm not sure if it's the same each game, bit this was the order for me. First is "RAT, COAL, BAT."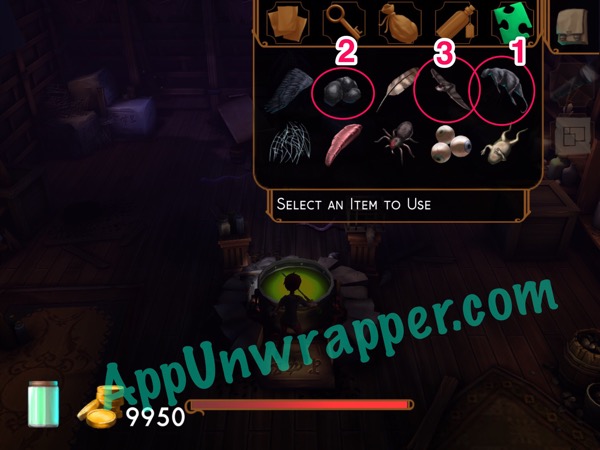 Then she'll spawn some Busters and Pinchers. Next is "SPIDERS, FEATHER, RAT."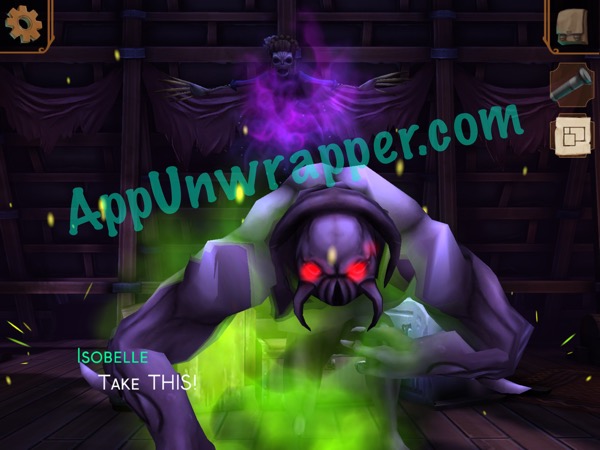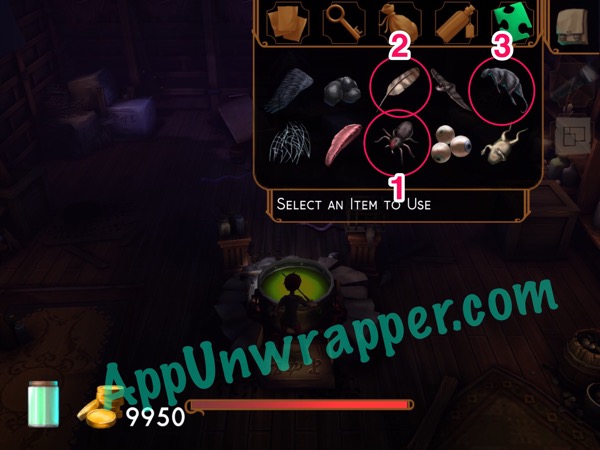 Then she'll start shooting magic balls at you that if one hits you, you'll have to face her and tap them before they hit you and take damage. Third is "WEB, TOAD, BAT."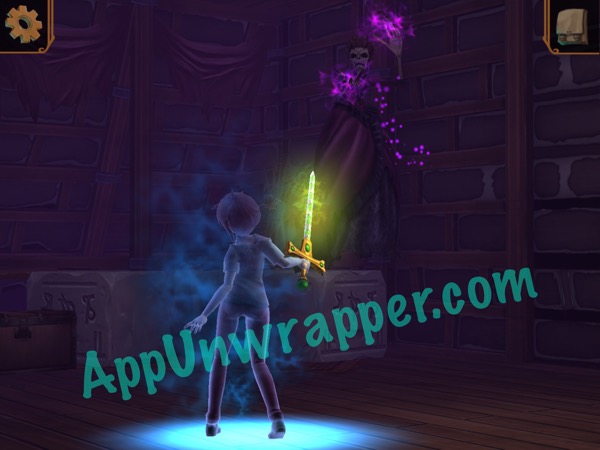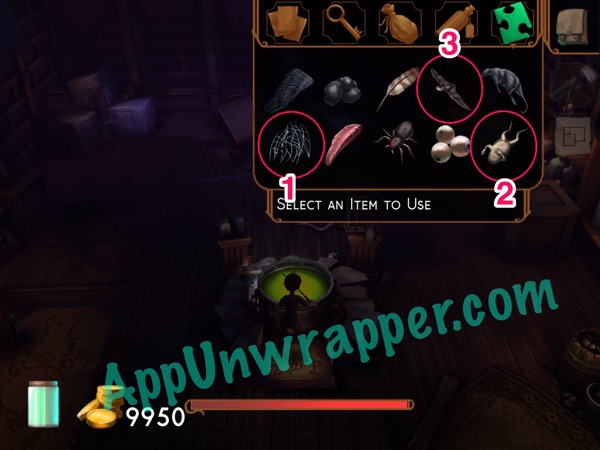 Then you'll have to fight Isobelle herself. When you defeat her, you'll get the CROW KEY and find yourself back at the FOYER talking to Nathaniel Crowes.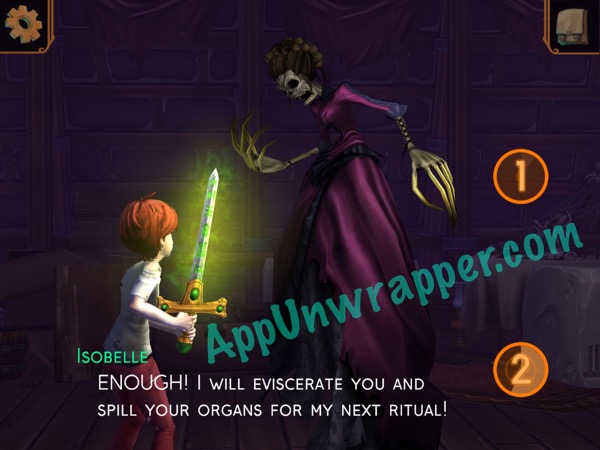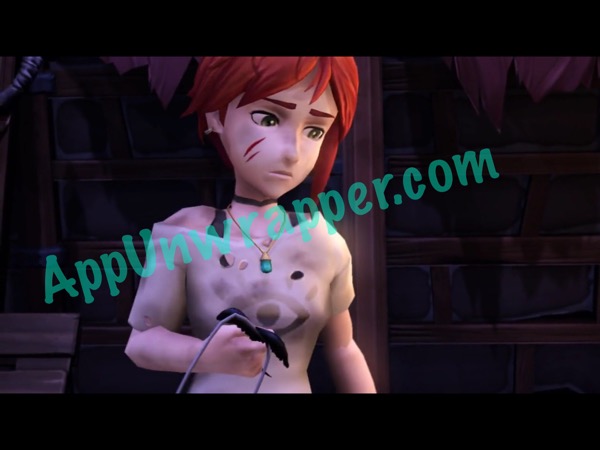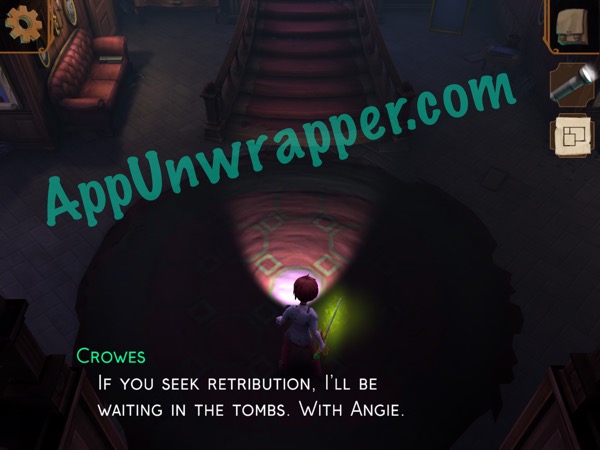 63. Time to go fight Crowes and save Angie! Head through the left door in the FOYER to the CELLAR WEST on floor 0. Continue right to CELLAR EAST where Erica will bump into Keaton again and he'll tell her his story.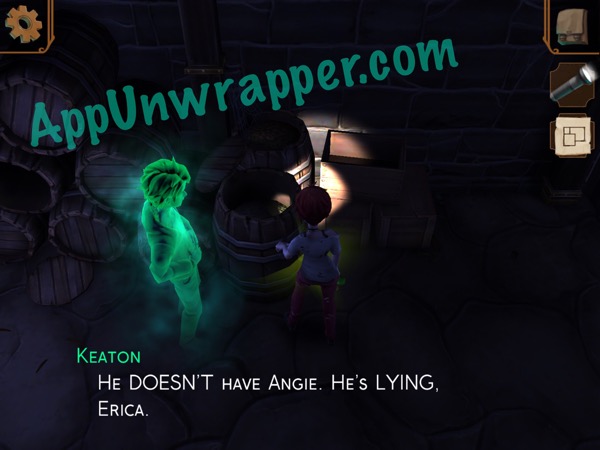 You game should be 99-100% complete now.
64. Use the CROW KEY to unlock the door with the glowing green seal and enter the HALLWAY. Take the long winding staircase down to the next door and go through to CROWES' LAIR to finally confront Nathaniel Crowes!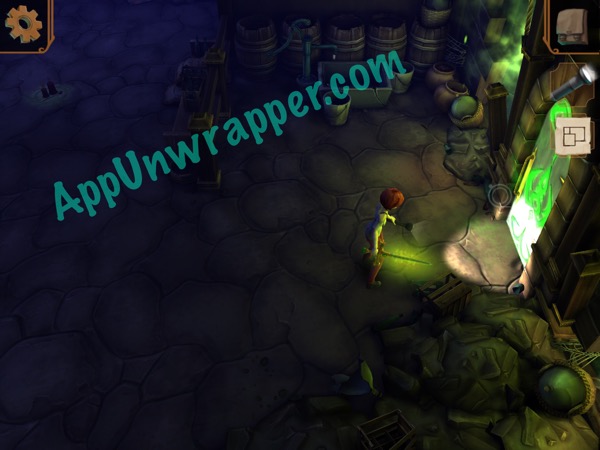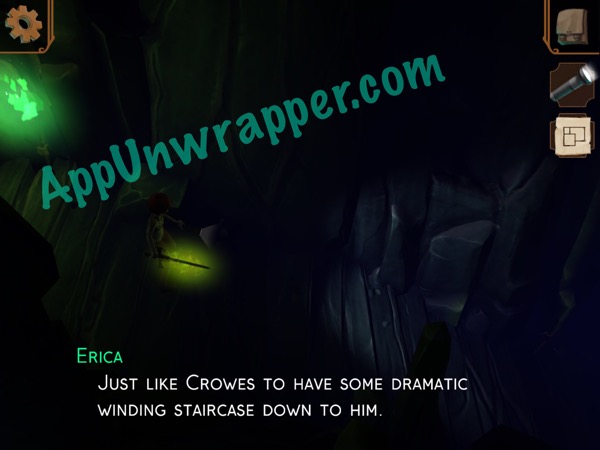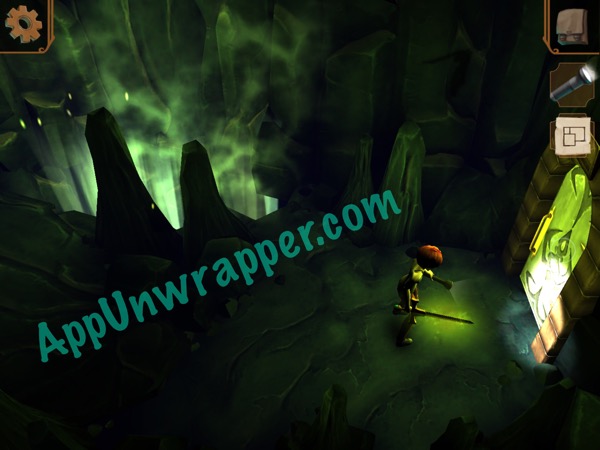 65. Ok, so this battle is a bit annoying. First, find Crowes. He'll talk to you a bit, then start throwing some magic at you that separates your soul from your body. What you have to do is catch up to him without getting hit. Each time you catch him, you'll get to fight him for a short while. But if your soul gets separated from your body, you'll have to quickly get it back to your body before your health runs out. Otherwise, you have to start the whole thing over! Once you've defeated him, you can watch the ending! Or is it…? Make sure to stay through the end of the credits (you can skip them, too) for a little bonus.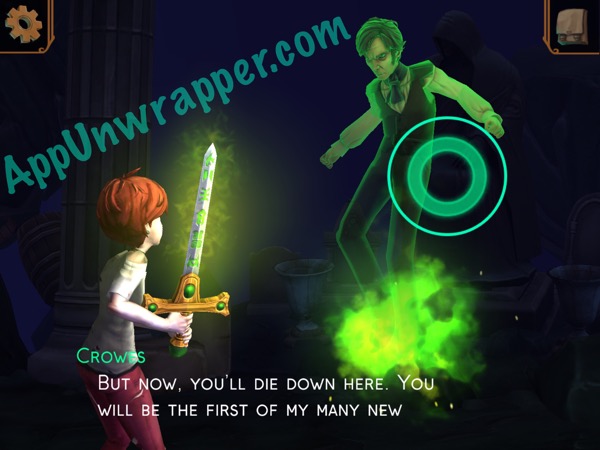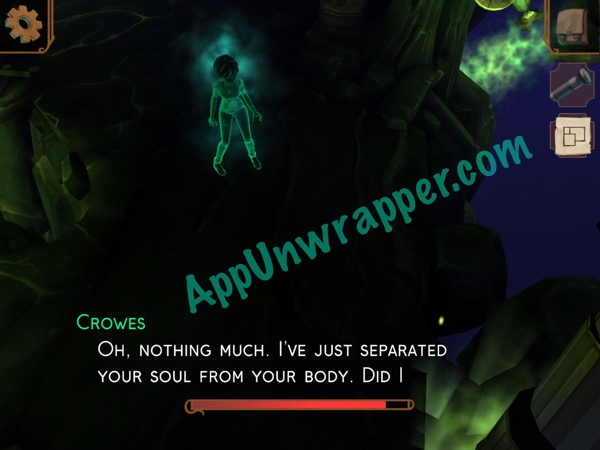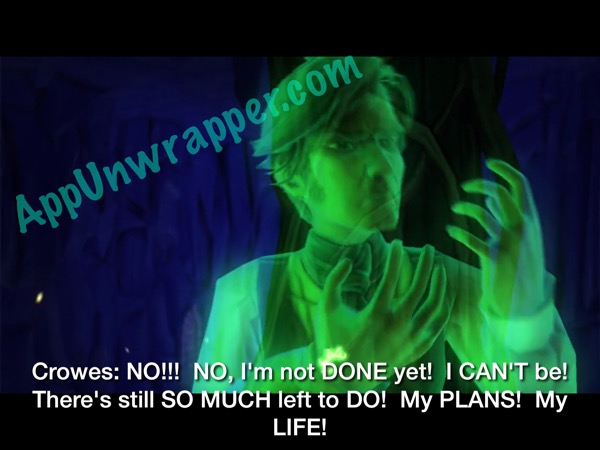 You can also watch my video of the Crowes battle here:
Congratulations! You finished the game!
***
Note: Sometimes a promo code is provided for a game, but it does not affect the review in any way. At AppUnwrapper, we strive to provide reviews of the utmost quality.

Check out my recommended list for other games you might like.

If you like what you see on AppUnwrapper.com, please consider supporting the site through Patreon. Every little bit helps and is greatly appreciated. You can read more about it here. And as always, if you like what you see, please help others find it by sharing it.

I also offer affordable testing and consulting for iOS developers.

COPYRIGHT NOTICE © AppUnwrapper 2011-2020. Unauthorized use and/or duplication of this material without express and written permission from this blog's author is strictly prohibited. Links may be used, provided that full and clear credit is given to AppUnwrapper with appropriate and specific direction to the original content.