41. Kill the Goopers, then head up and grab the glass vial.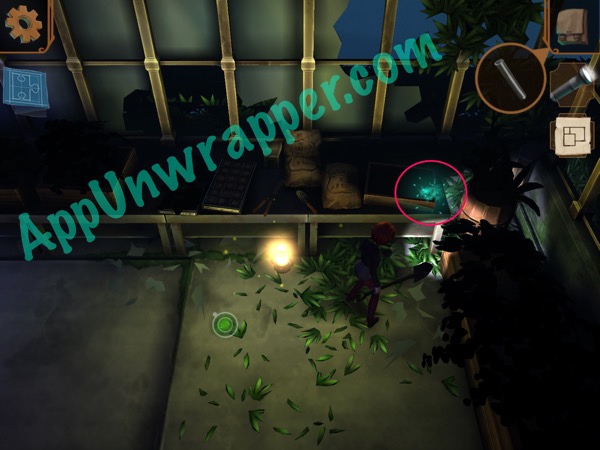 42. Find the bowl of liquid sulfur and use the glass vial on it to collect it. It's yellow.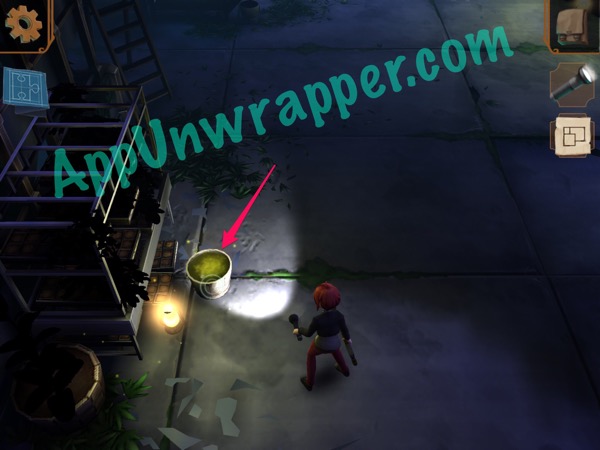 You can also watch my video for this part of the walkthrough:
43. Pick up another vial from the table and look at the equations on the other table. This clue has two pages, so make sure to look at both.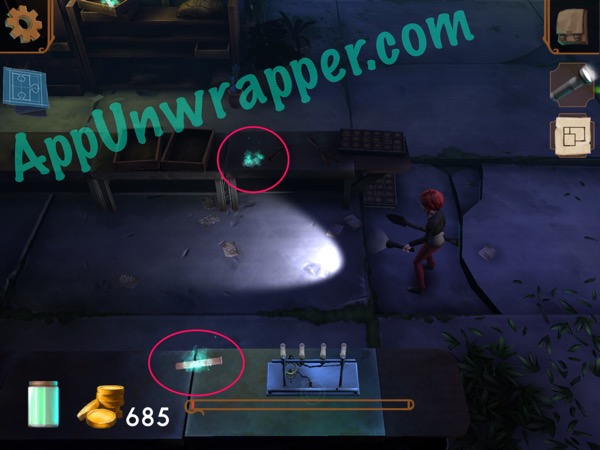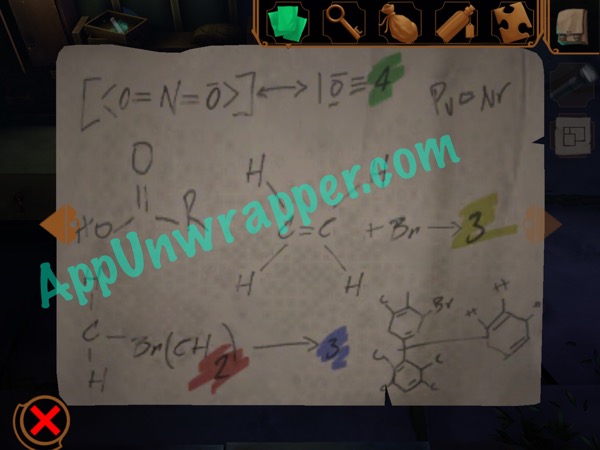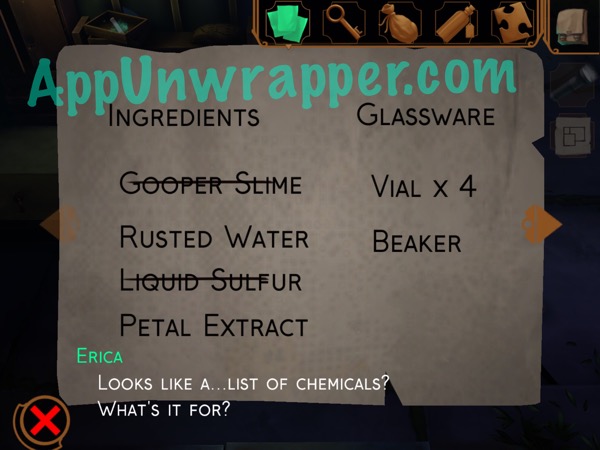 44. Find some Gooper Slime and fill another vial with it. It's green.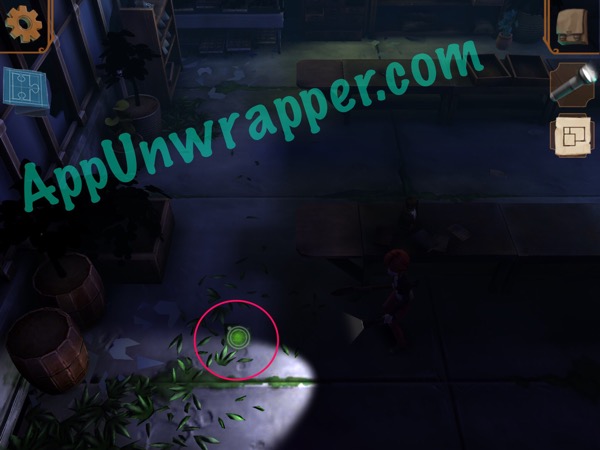 45. Go up and find another vial and a blue plant. Use the vial with it to get PETAL EXTRACT, which is blue.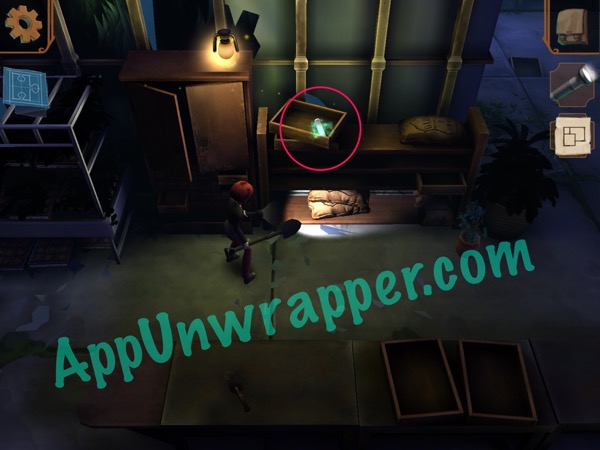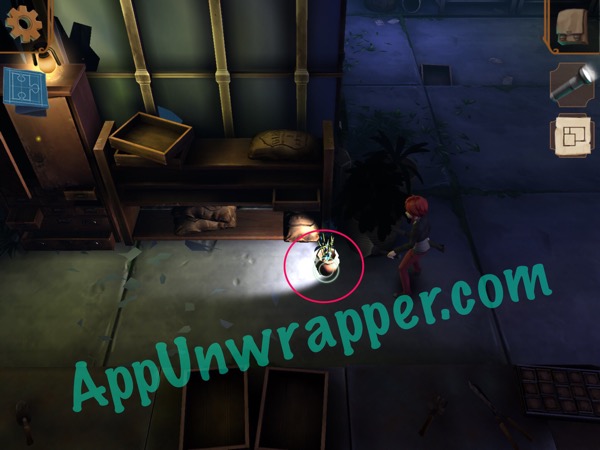 46. Go left and get a beaker from the shelves.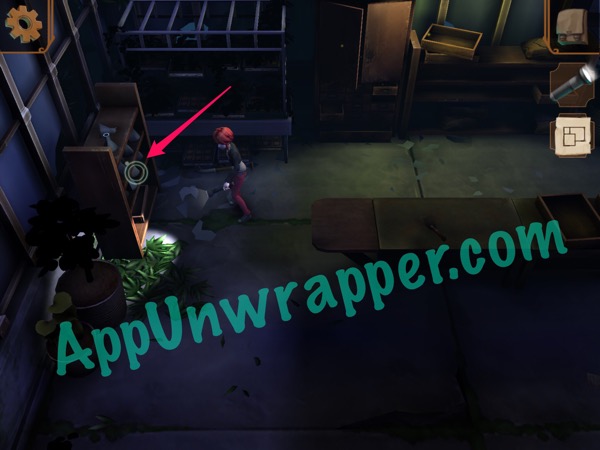 47. Still need to find the fourth vial and get the rusty water. It's through some broken glass to the right. Find it and grab it. It's already filled with the red, rusty water.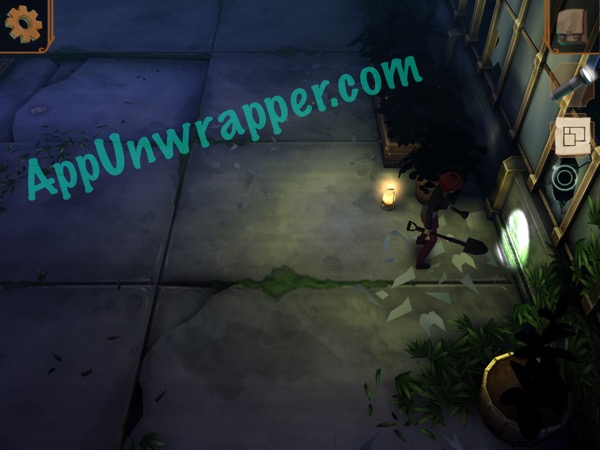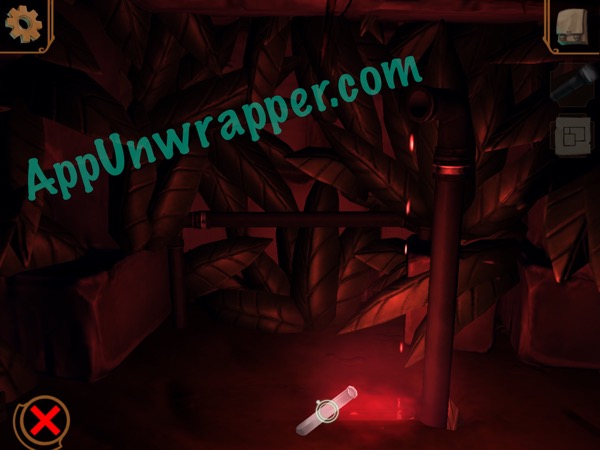 48. Go to the chemistry set on the table and place all four vials and the beaker on it. Then tap again to zoom in and solve the puzzle. Use the page with the equations and colored numbers to figure out how much of each liquid you need. So turn the yellow dial 3 times, the green 4 times, blue 3 times, and red 2 times. Heat it up by turning on the flame and you'll get a beaker of acid!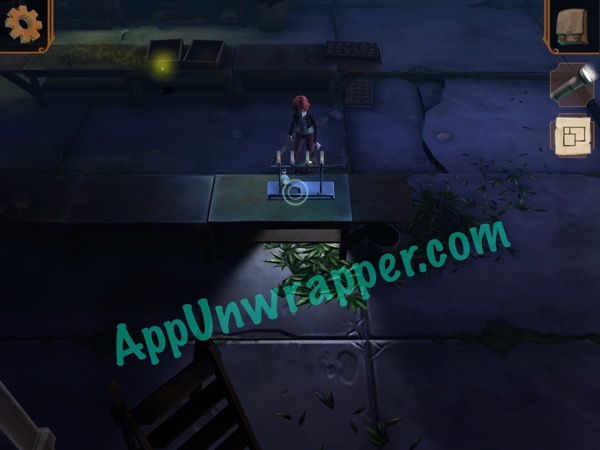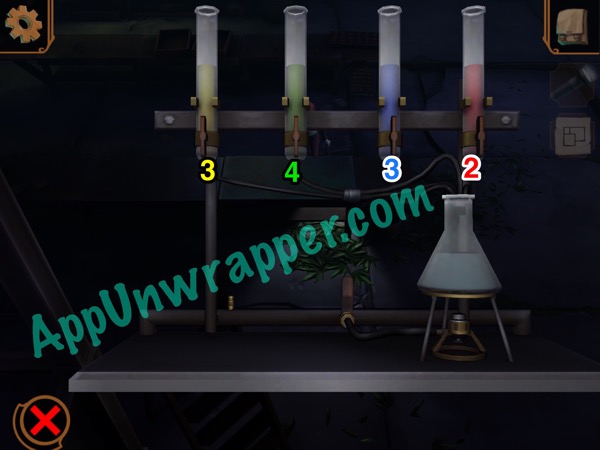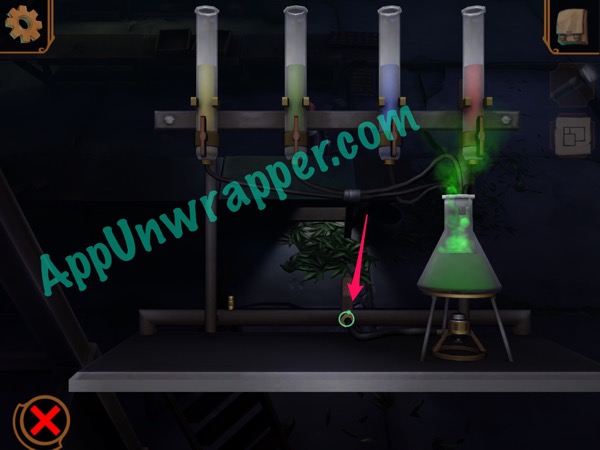 49. Let's go through the door to the left to the GARDEN. This is a big area with some crates we'll have to move around. First, pick up all the coins, kill all the Chompers and Goopers and dig up the mound for more coins.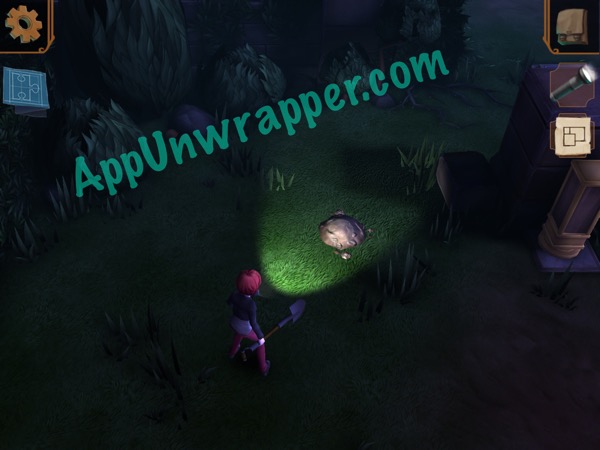 50. This block pushing puzzle is extremely simple. Just push each of the three blocks to each of the square plates, then pull all three levers. The safe in the middle will open, revealing the TREE KEY. Take it.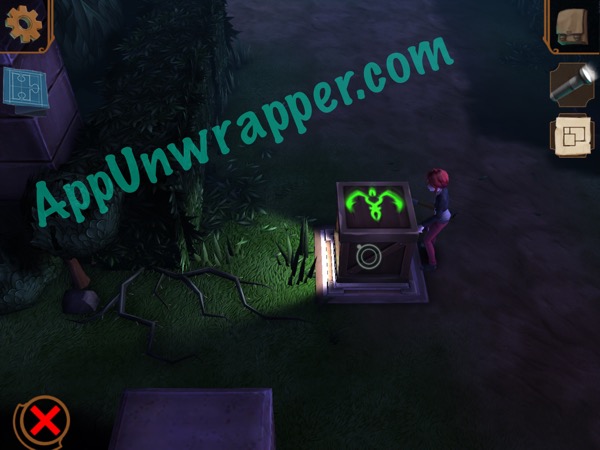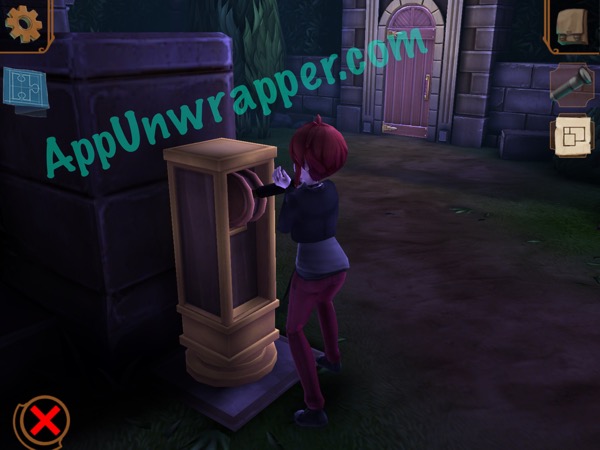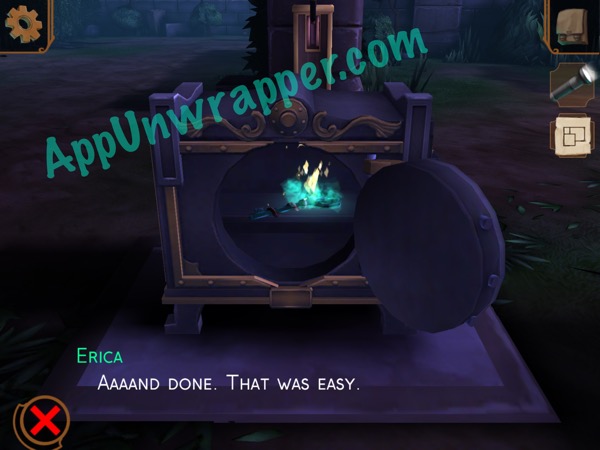 Click on the little numbers below to continue to the next page of the walkthrough.
***
Note: Sometimes a promo code is provided for a game, but it does not affect the review in any way. At AppUnwrapper, we strive to provide reviews of the utmost quality.

Check out my recommended list for other games you might like.

If you like what you see on AppUnwrapper.com, please consider supporting the site through Patreon. Every little bit helps and is greatly appreciated. You can read more about it here. And as always, if you like what you see, please help others find it by sharing it.

I also offer affordable testing and consulting for iOS developers.

COPYRIGHT NOTICE © AppUnwrapper 2011-2020. Unauthorized use and/or duplication of this material without express and written permission from this blog's author is strictly prohibited. Links may be used, provided that full and clear credit is given to AppUnwrapper with appropriate and specific direction to the original content.