Psychotic's MechaNika
By: Mango Protocol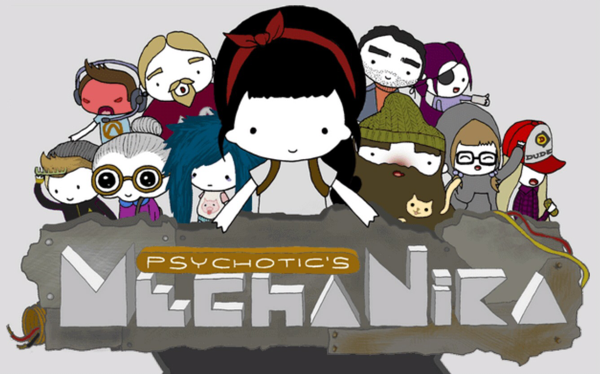 This will be a complete step-by-step walkthrough for the point-and-click adventure game MechaNika by Mango Protocol. It's a work in progress, so please bear with me. Feel free to ask for help in the comments section.
Note: I'm not sure I'll be completing the step-by-step walkthrough. So if you get stuck, just ask in the comments section and I'll help out.
Walkthrough:
1. Go through the tutorial. Then pick up the incomplete exam paper and hand it to the teacher so she'll let you leave the room. You can also talk to "Pirate Girl" if you'd like and learn some things about her.
2. Open the door and head out to the playground. Talk to Agatha to learn about the pig god of carnivorism.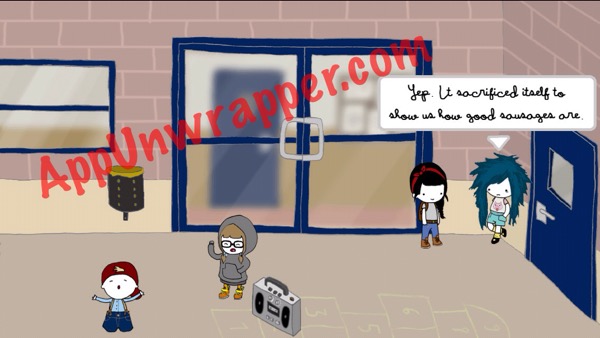 3. Talk to the girl by the stereo and learn a bit about their dance troupe, Mongo Tropocol.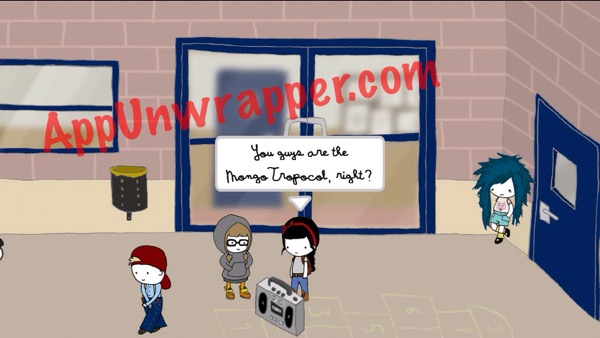 4. Head left and talk to the kid that's dressed "smart" and the two girls learning about quantum physics.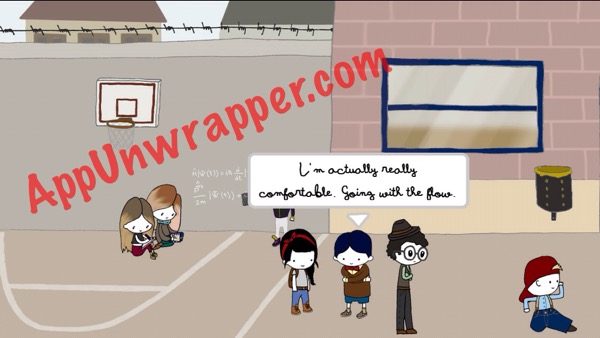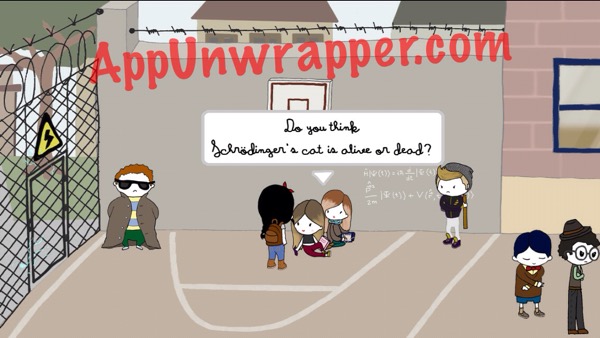 5. Talk to Marcus the dealer and trade you Tupperware of vegetable mash for his spray cans. If you talk to him again, you can learn a bit about his odd metabolism.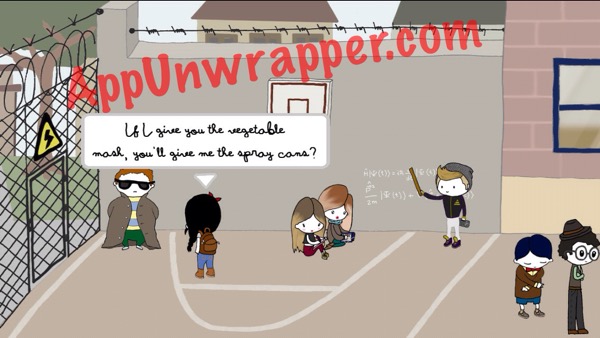 6. If you try to leave he school through the electric fence, you'll get fried (and get a GameCenter achievement).
7. Head right, through the door to the bathroom. Grab the last piece of paper towel.
8. If you open the right door, you'll get an achievement for interrupting a girl on the toilet. The middle door is just a regular toilet. The left door has a dirty toilet. Flush it to get another achievement. You can also dissolve the paper towel in the toilet, but I'm not sure why.
9. Use the spray paint on the right door to make some graffiti.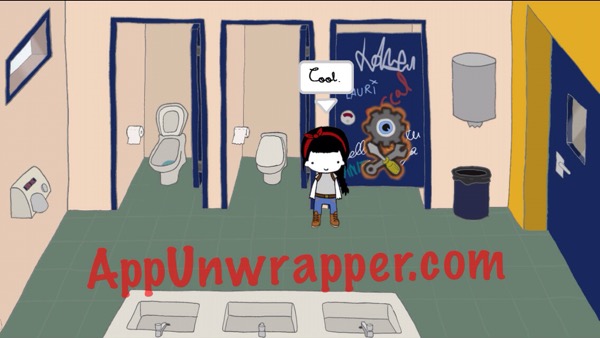 10. Leave the bathroom. Your teacher catches you and you get expelled for a week!
Click on the little numbers below to continue to the next page of the walkthrough.