House of Grudge
By: gameday Inc.

House of Grudge is a new horror room escape/adventure game by Gameday, the makers of Roombreak: Escape Now!. This is a complete step-by-step walkthrough with hints, tips and answers for the iOS and Android game. Feel free to ask for help in the comments section.
Walkthrough:
Note: You can die in this game. Pay attention to the red health bar at the top! If you make sure not to save after taking damage, you can revert to an older save.
1. First, open the closet and take the gift. Look at it in your inventory and DISMANTLE it to get a hand bone. A hanging shadow will appear. Don't touch it or it will harm you.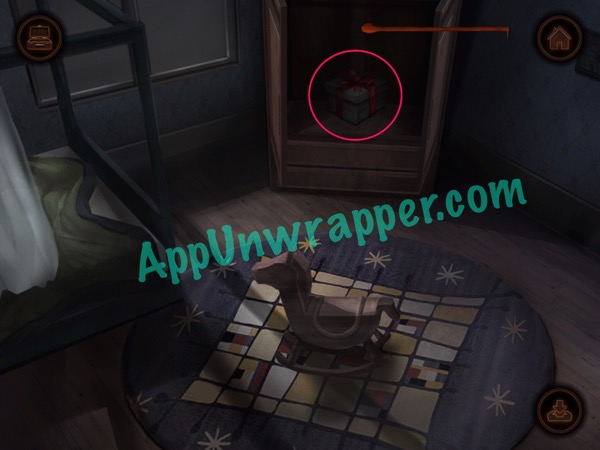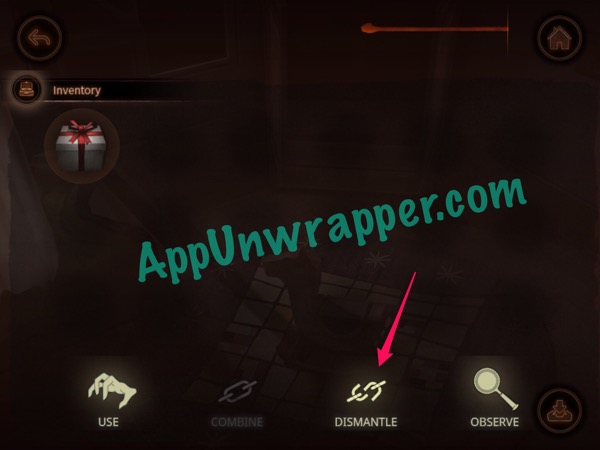 You can also watch my video walkthrough here:
2. Move the curtain in front of the bed and pick up the stuffed bear that's stabbed with a knife. DISMANTLE it, then USE the knife to stab the shadow.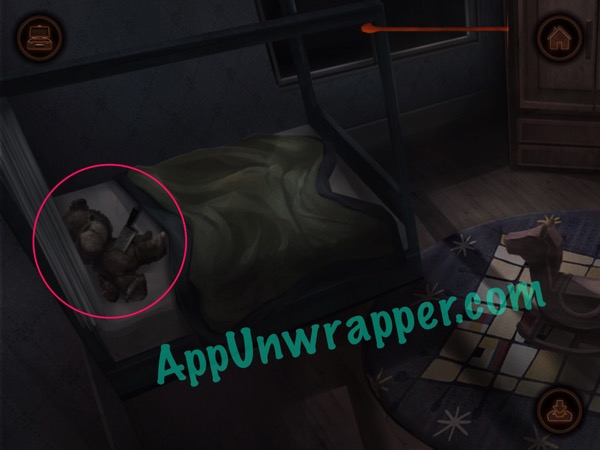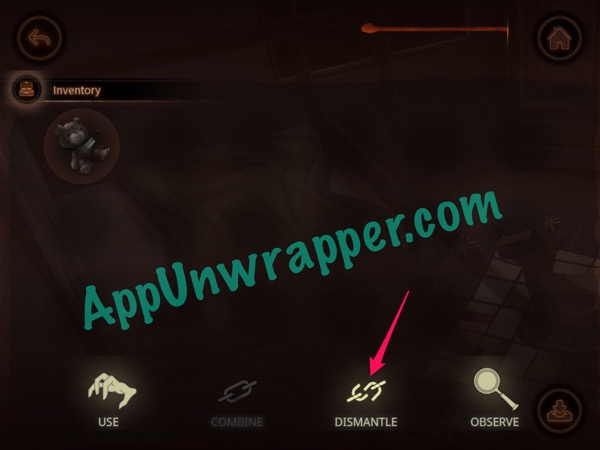 3. Notice the picture frame on the floor. If you look at it, a hanging ghost will appear after. It might be best not to touch it. It disappears on its own.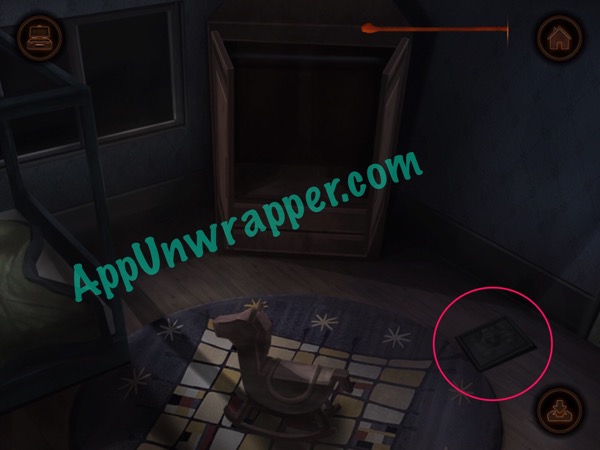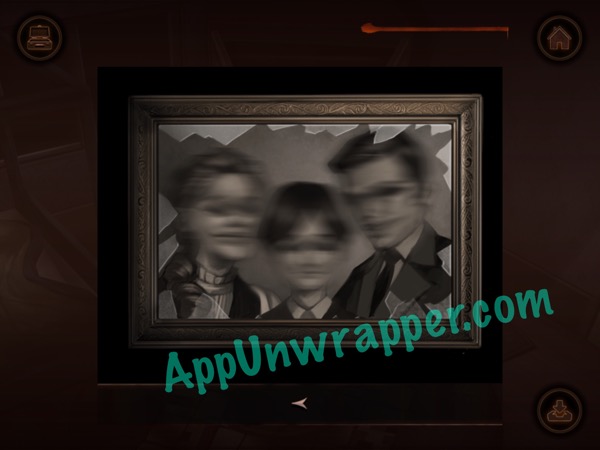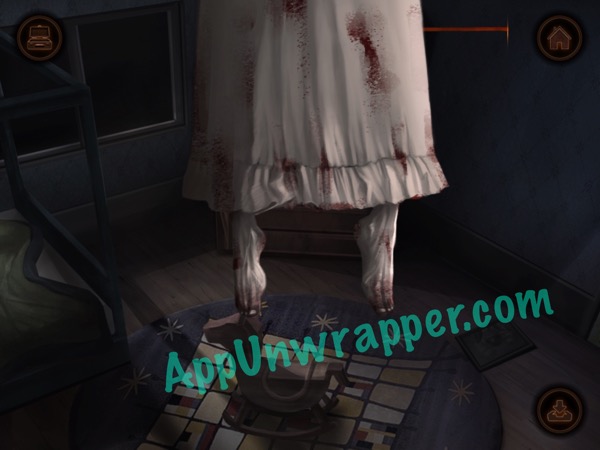 4. I picked up the photo again and found a number in the corner. I'm not sure what triggered it, though.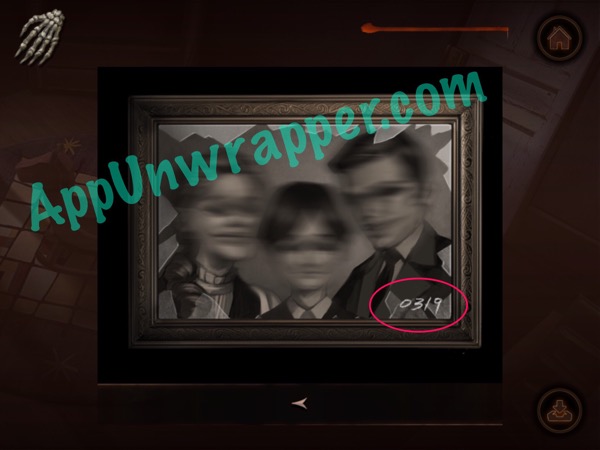 5. Tap on the door and then enter the number from the photo into the lock. Turn the dial to open the lock. Then open the door and go through.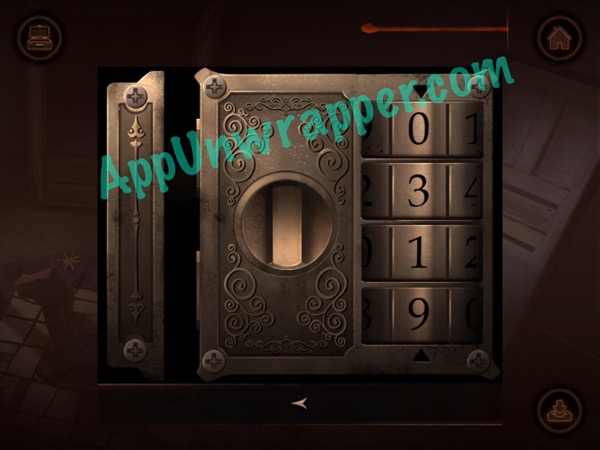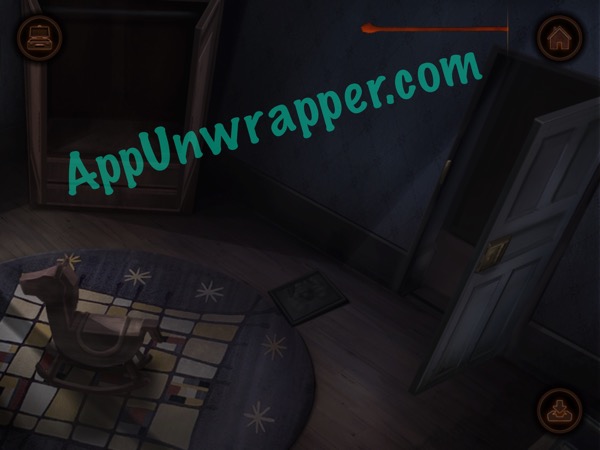 6. The other doors here are locked. So instead, go down the stairs to the left.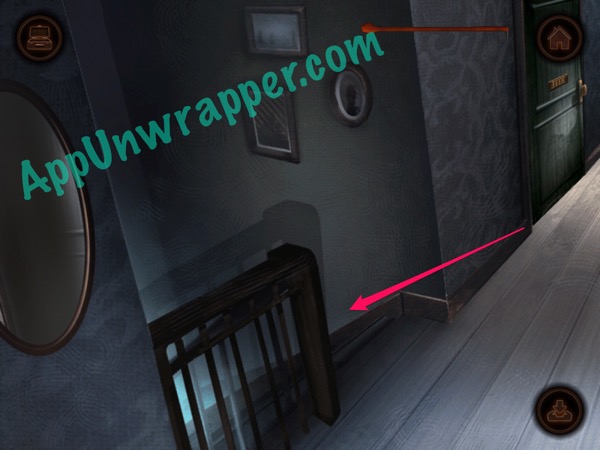 7. The two doors here are locked, but you can go into the kitchen. It's dark and the door keeps opening a crack. But if you tap on it, you'll take damage.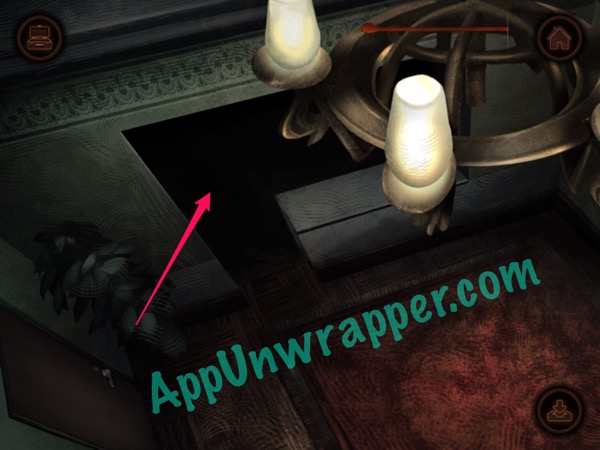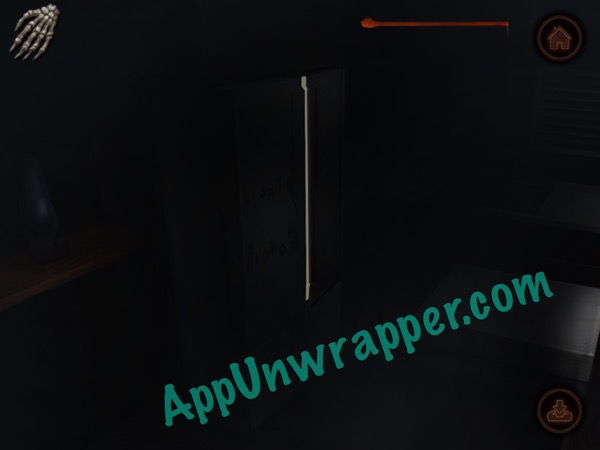 8. Instead, go back to the chandelier and tap near the right to go to the living room. Pick up the tool box and DISMANTLE it to get pliers (wire cutters?) and tweezers.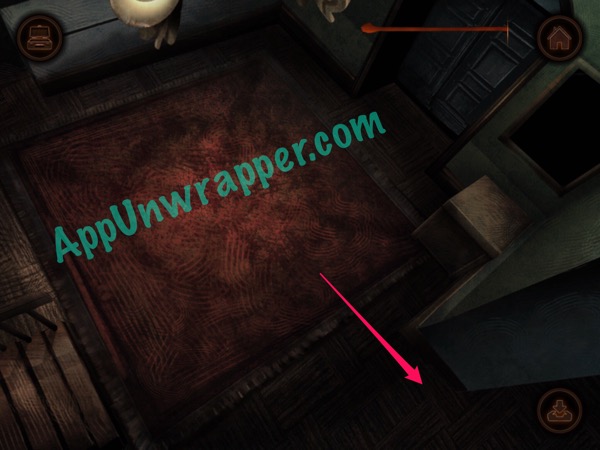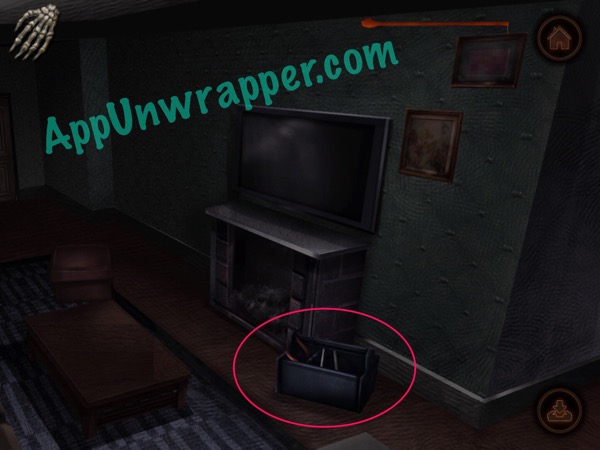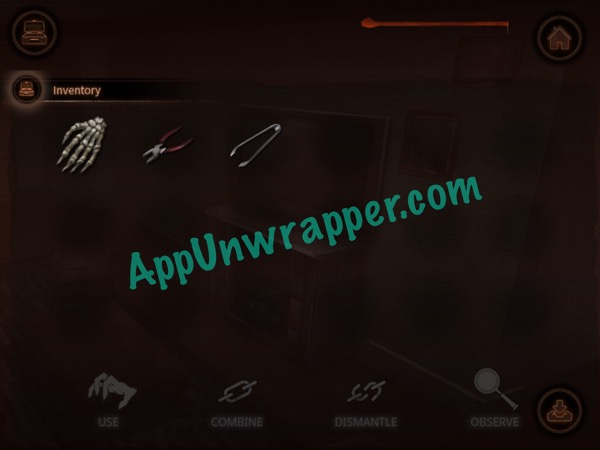 9. Look in the fireplace under the TV. There's a pile of a ashes. Tap it until you see some rib bones. Take them.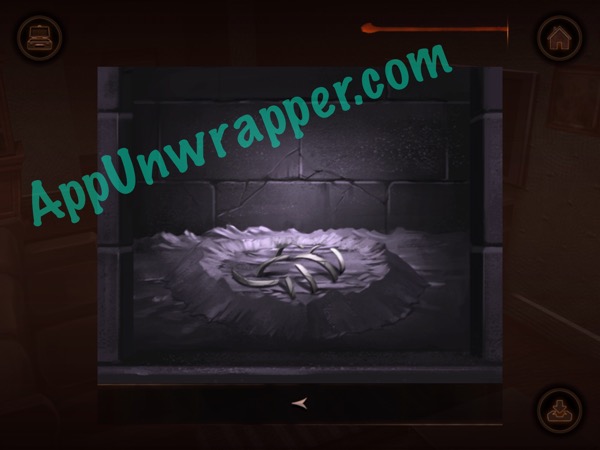 10. Open the door ahead of you and go through to the hunting room. Lift the corner of the rug and get the hammer. Then use the hammer to break the bottle of wine on the table to get the cork/stopper.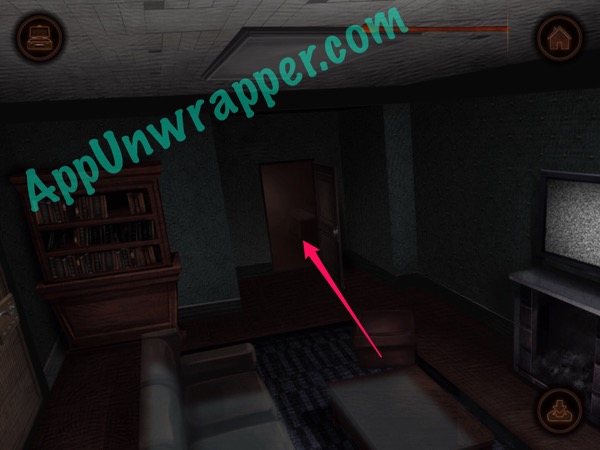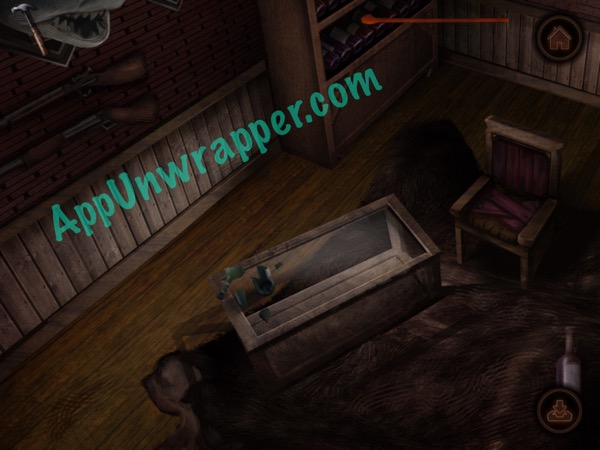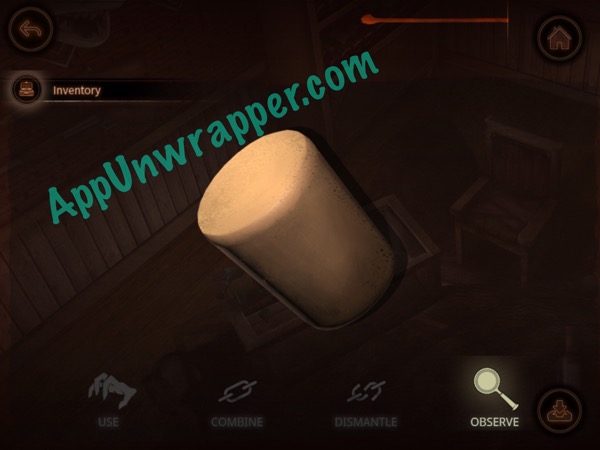 Click on the little numbers below to continue to the next page of the walkthrough.