11. There's a safe in this room with some color pieces that can be rotated. The idea here is to rotate them all so the colors match up. It should look like the photo below. Then turn the dial and open the safe. Take the folder and DISMANTLE it to get a drawing with a pentagram on it and what appears to be a blank piece of paper.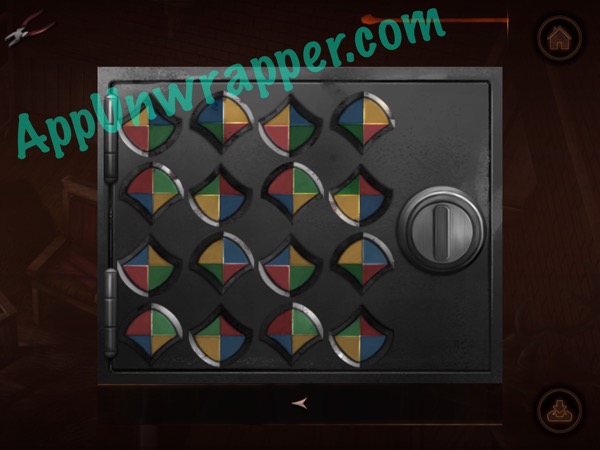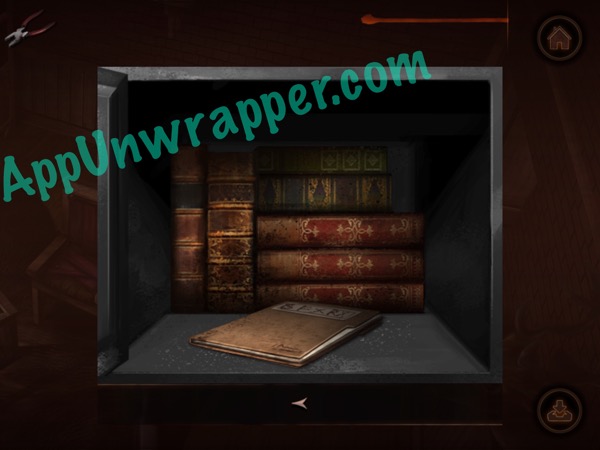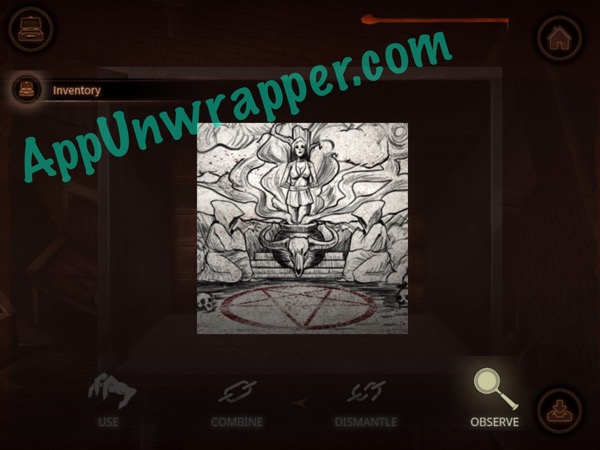 12. Notice the shark head on the wall to the left. Use the pliers to remove one of his teeth.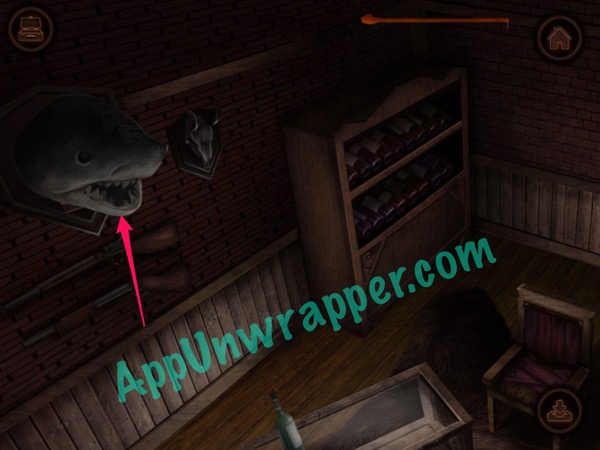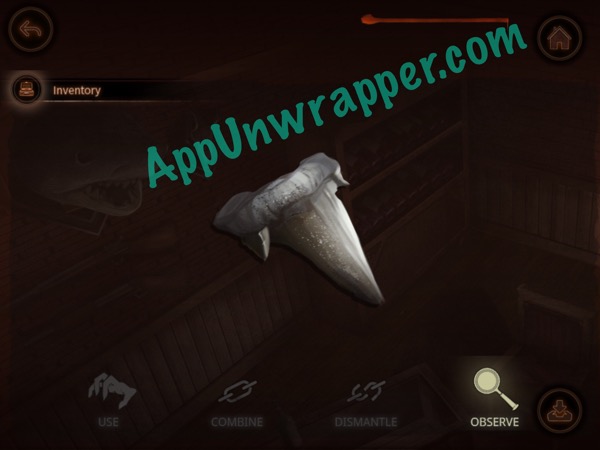 13. Use the hammer on the chair to get an arm bone. Then OBSERVE the arm bone to see some symbols. It's a clue!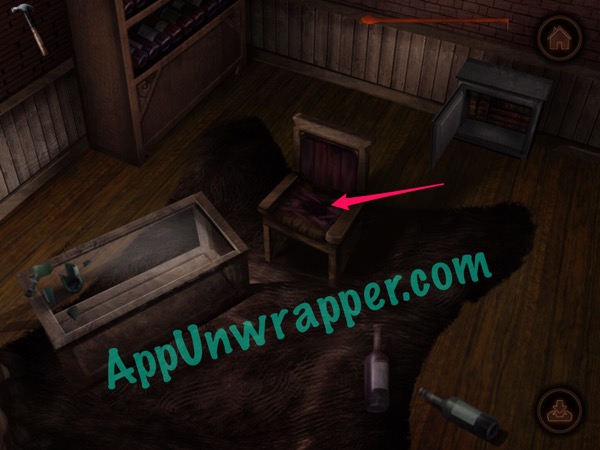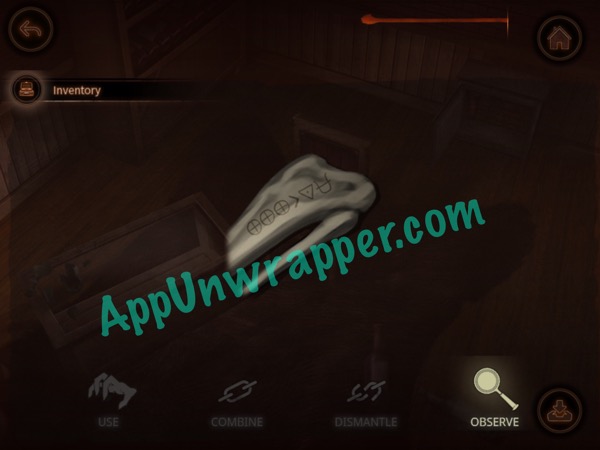 14. Go back to the living room. Look at the TV. Every few seconds, some symbols will flash quickly.
15. Tap on the sparkling spot on the couch and a ghost will appear. Touching him will hurt you.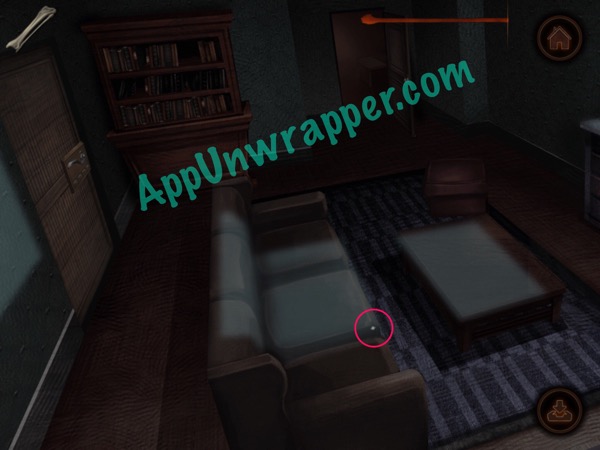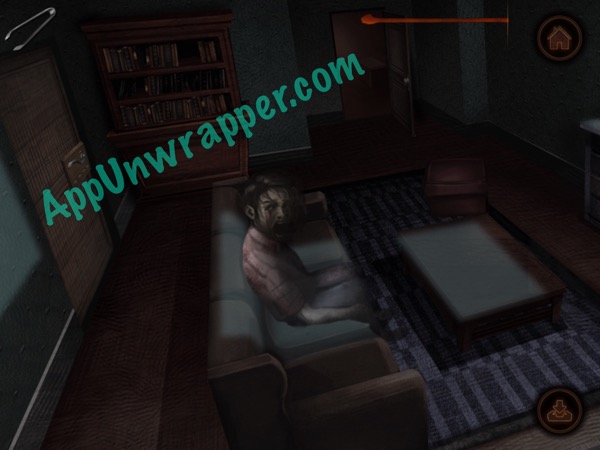 16. Use the shark tooth to stab the ghost and get the key-like object. It's a wind-up piece.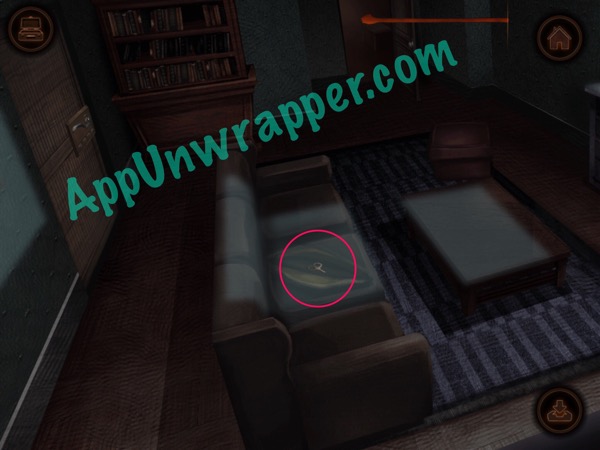 17. Go back to the hunting room and use the wind-up piece on the cuckoo clock. Note the time on the clock and get the key from the bird.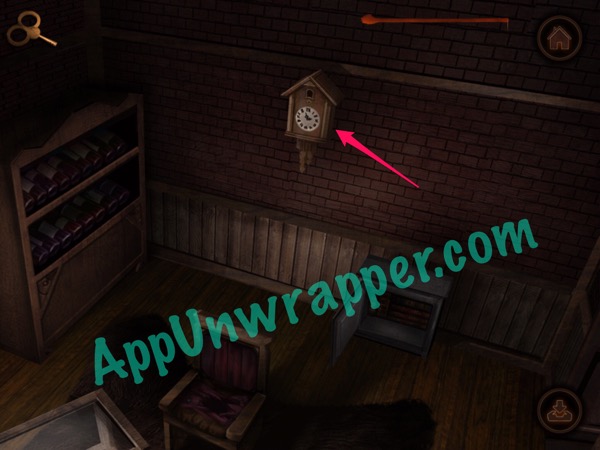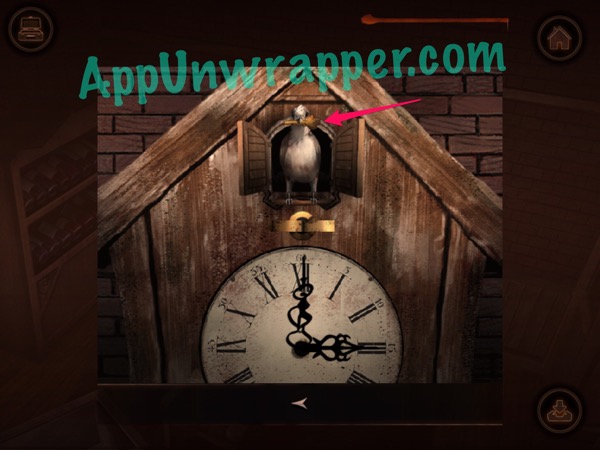 18. Go back upstairs and use the key to unlock the door to the right. Enter the bathroom.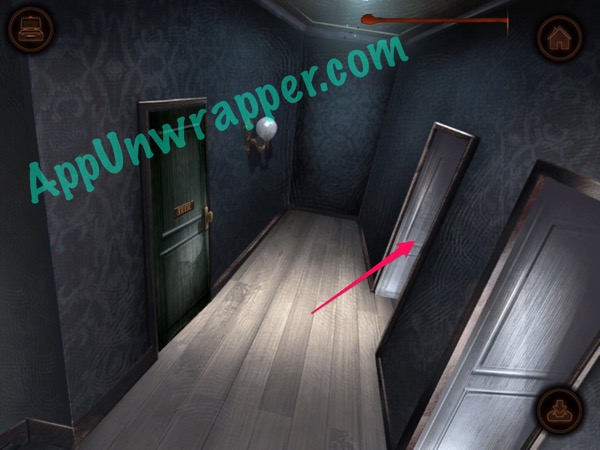 19. Tap on the sink. Turn on the water and use the cork to stuff up the drain. The water will fill up the sink, creating steam. The mirror will shatter, take the scissors and tape.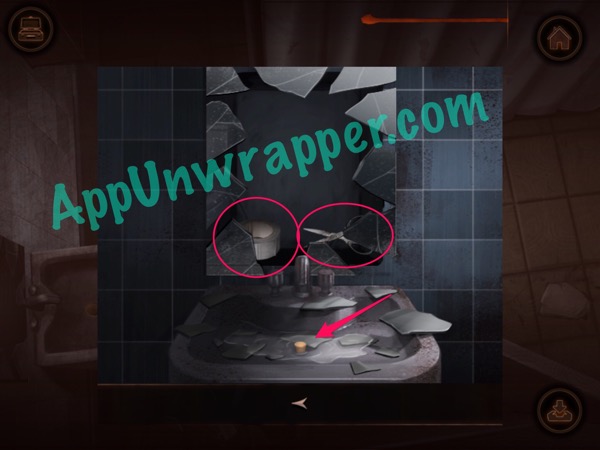 20. Look at the floor to the right. Move some rubble away to see more symbols.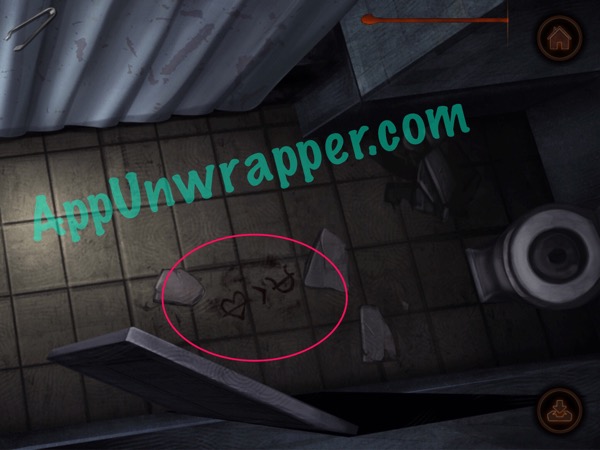 Click on the little numbers below to continue to the next page of the walkthrough.