21. Tap on the tub. Move the shower curtain aside and tap the water until a ghost appears. Don't touch her! Instead, close the curtain again. When you slide it open again, her hair will be hanging out of the tub. Use the scissors to cut it and she'll disappear.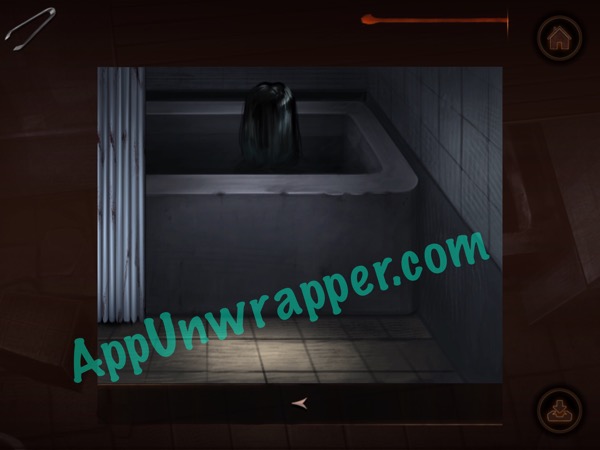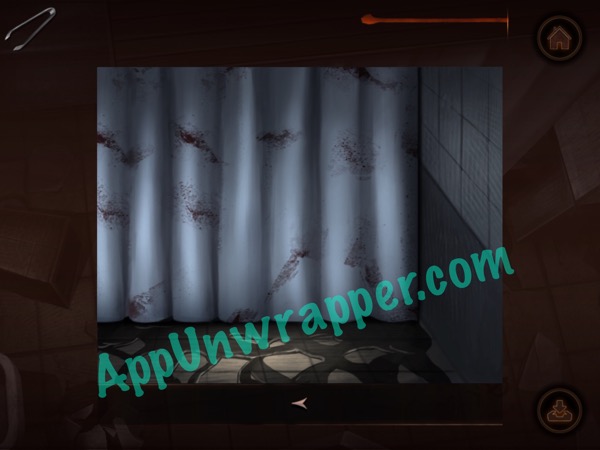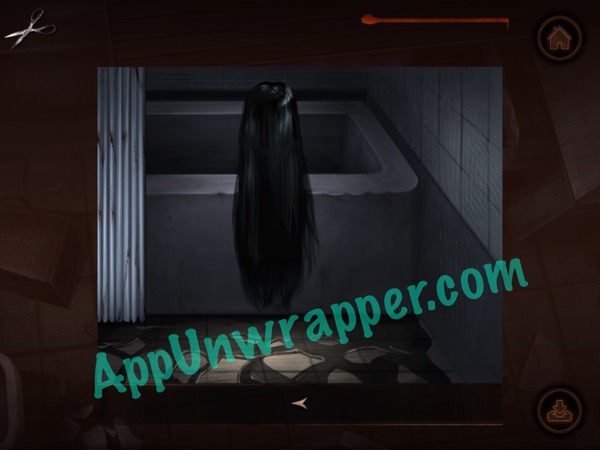 22. Look in the tub again and take the a leg bone.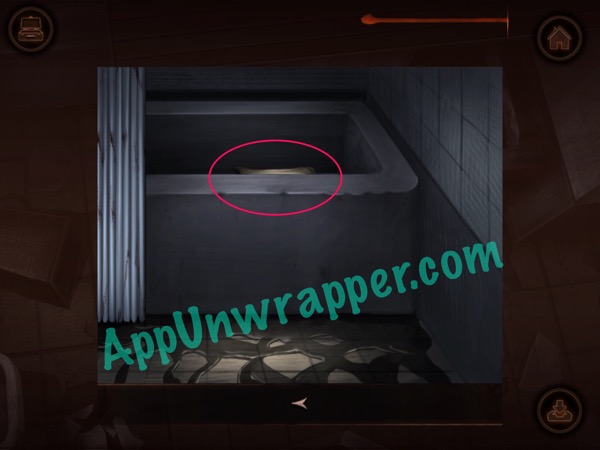 23. Grab the bottle of rust remover from the shelf, then leave the bathroom.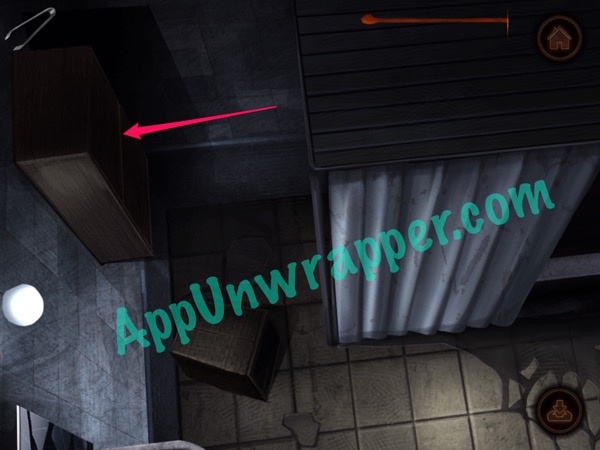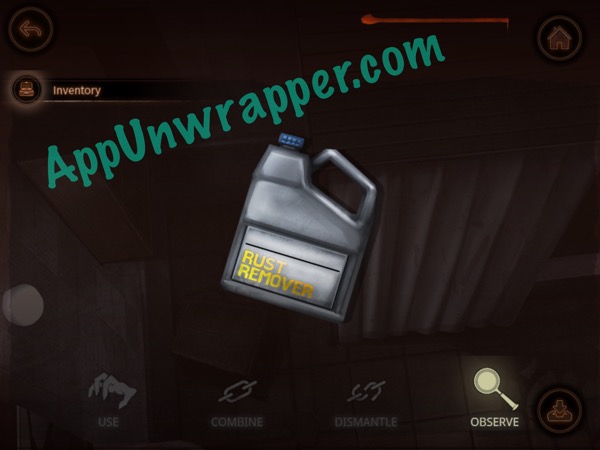 24. Go back to the living room. Use the three clues with symbols you found to unlock the door to the left. It should look like the photo below. Go through the door to the garage.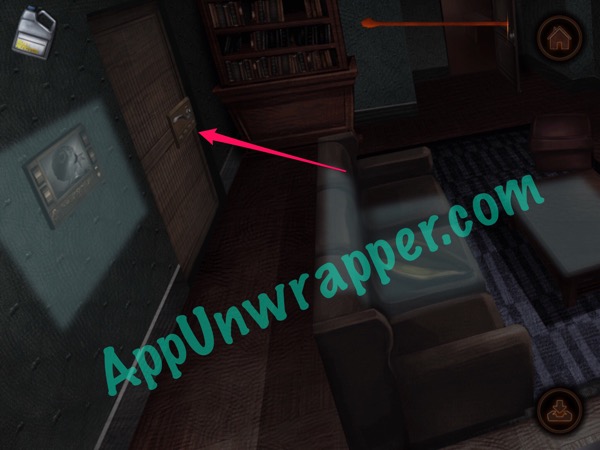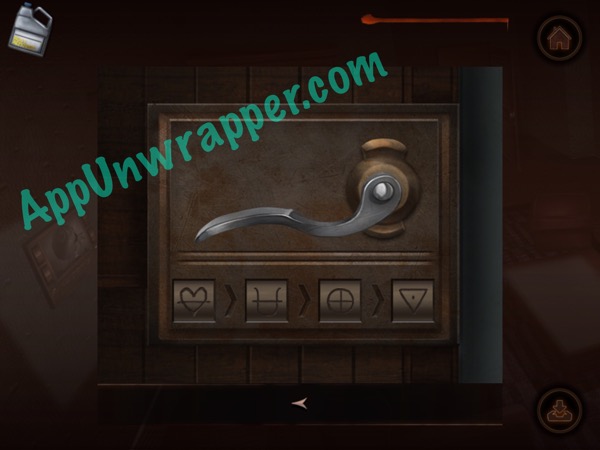 25. Tap on the fuse box and use the tape to tape up the switch that won't stay up. Now the lights are on and you can see!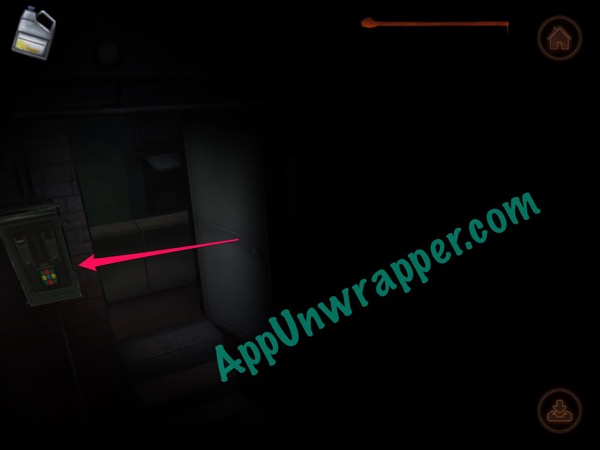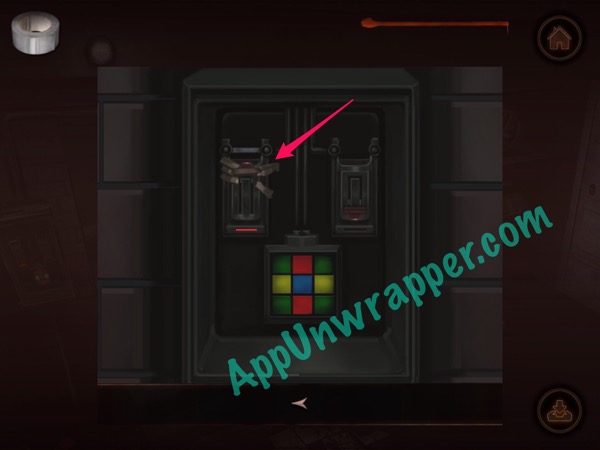 26. Pick up the ladder. Then tap the mannequin and take the wire from its head.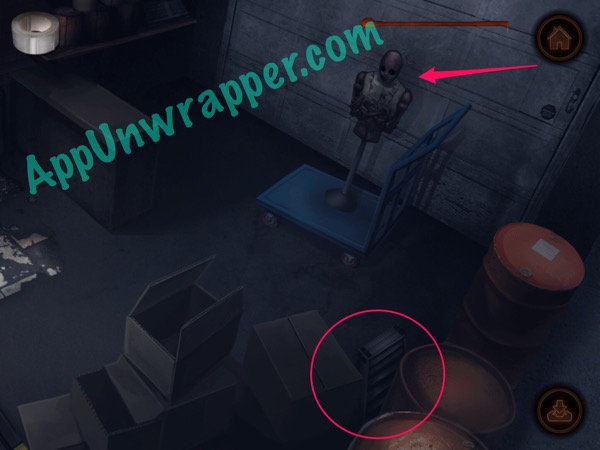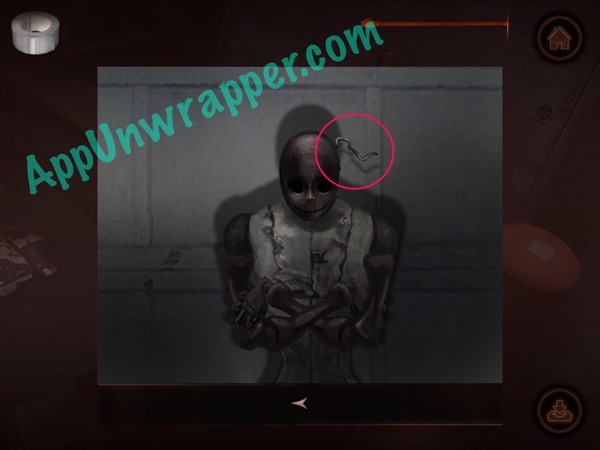 27. Pick up the knife from the left side of the room.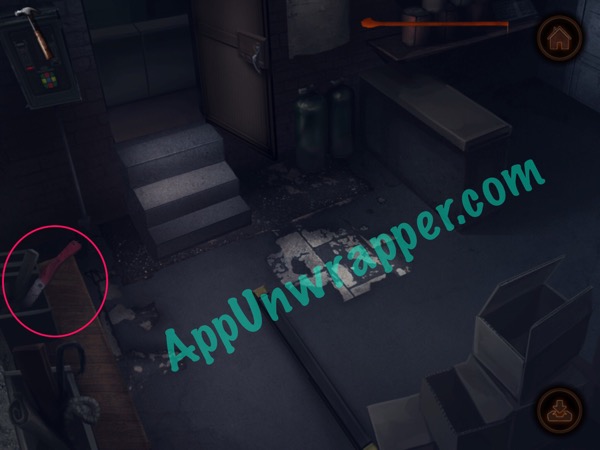 28. Notice the spider webs on the right side by the ceiling. Tap on it, then use the tweezers to grab the round spun object next to the spider. If you use the wrong object, ip the spider will attack. Then dismantle the object to get a wrench-like metal piece.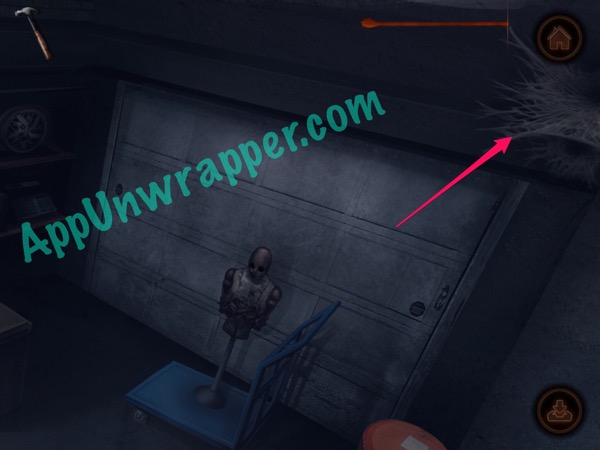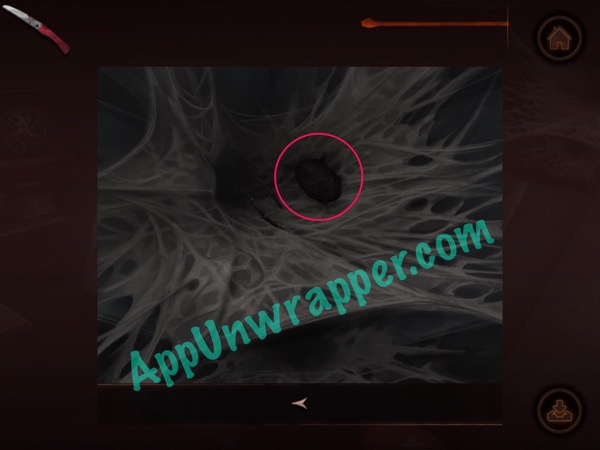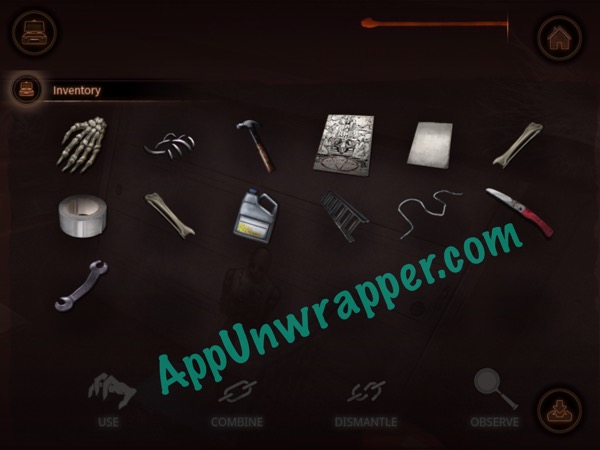 29. Go to the fuse box and use the metal piece on the right switch. Lift the switch. Now the light in the kitchen is on!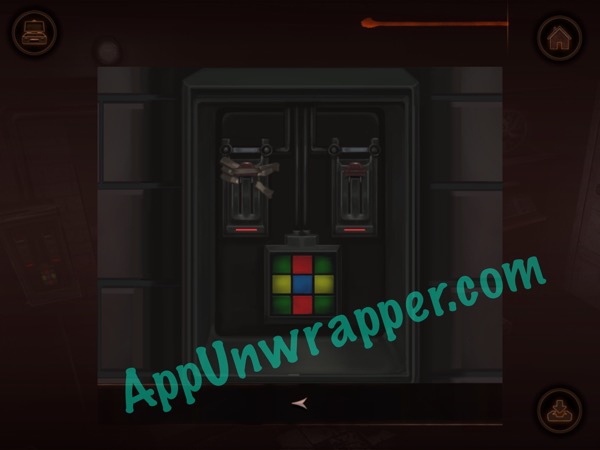 30. Go back to the kitchen. Pick up the rag from the sink. Then combine the rag with the rust remover.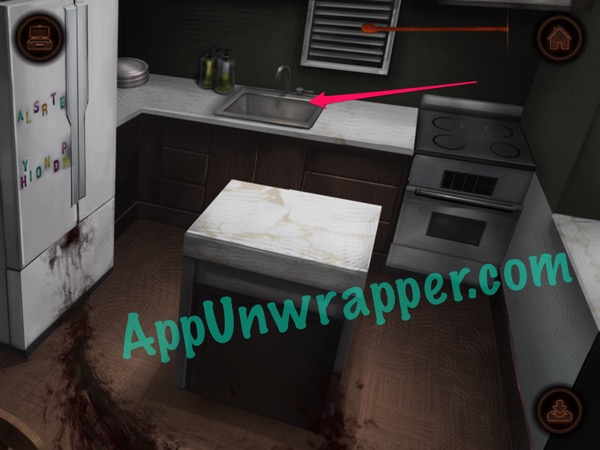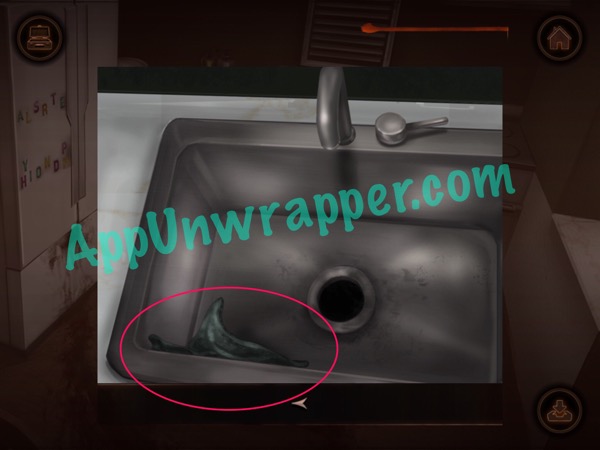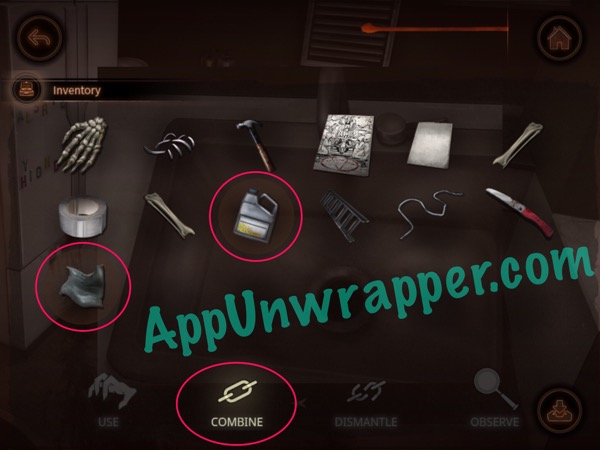 Click on the little numbers below to continue to the next page of the walkthrough.