31. Pick up the remote and notice the letter magnets on the fridge.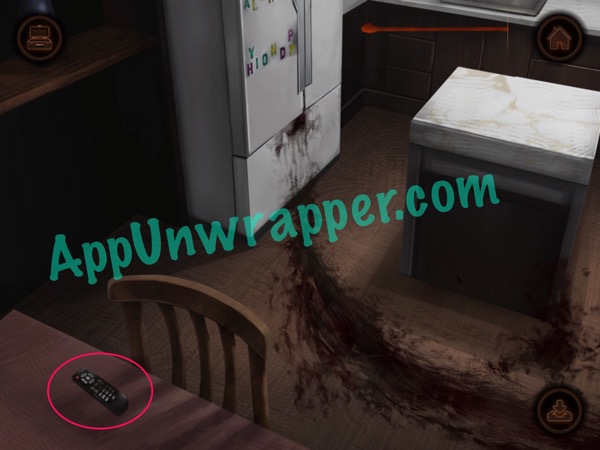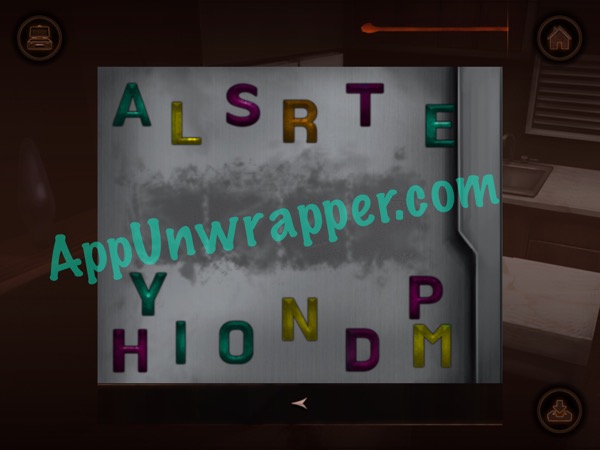 32. Open the drawer and get the flashlight.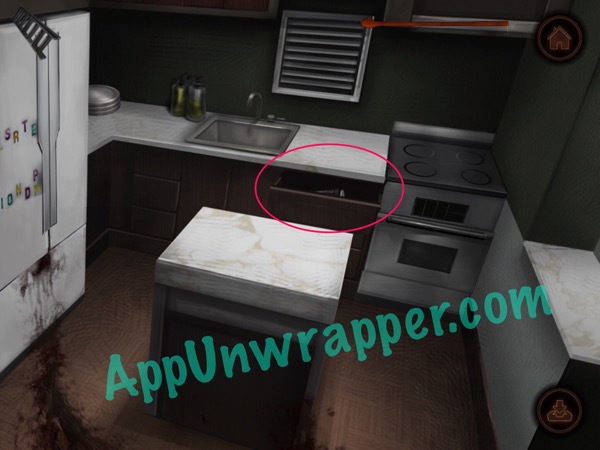 33. DISMANTLE the remote to get a battery. Then go back to the garage and place the battery in the cash register. Press the little red button to turn it on and see a strange red design on the screen.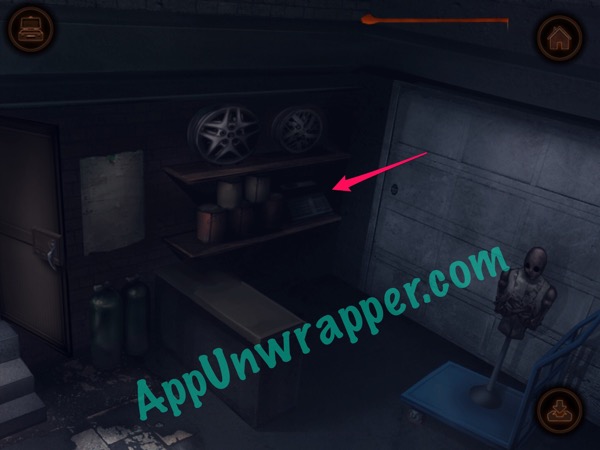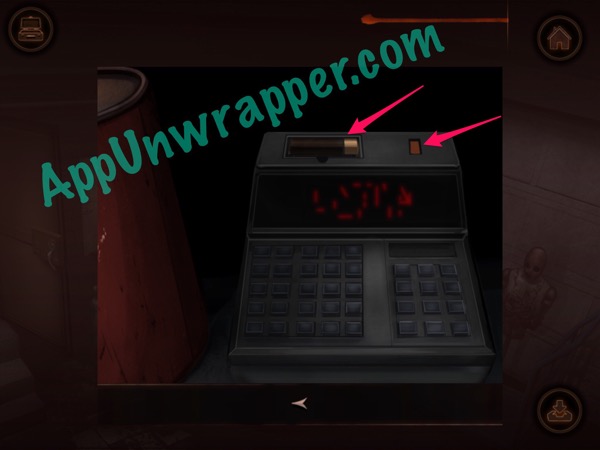 34. Go back the the children's bedroom where you started the game. Shine the flashlight under the bed and take the star-shaped piece of glass.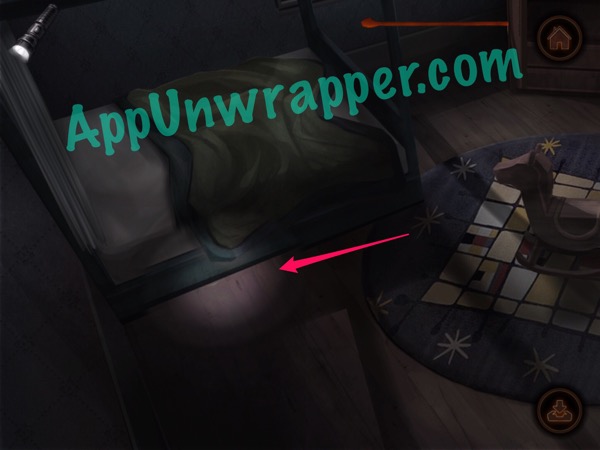 35. Go back to the living room. Tap on the puzzles to the left and place the star-shaped glass in the hole. Some runes will appear.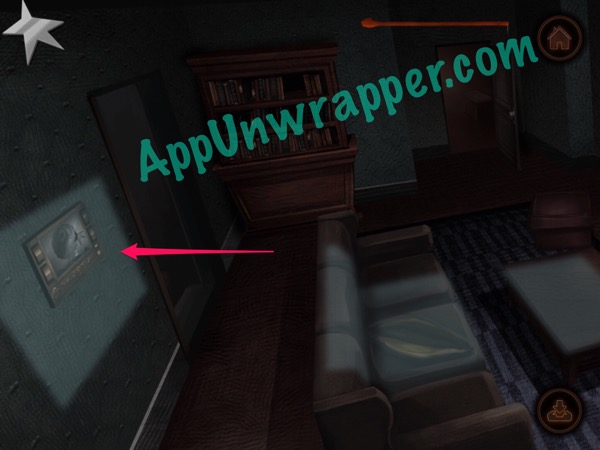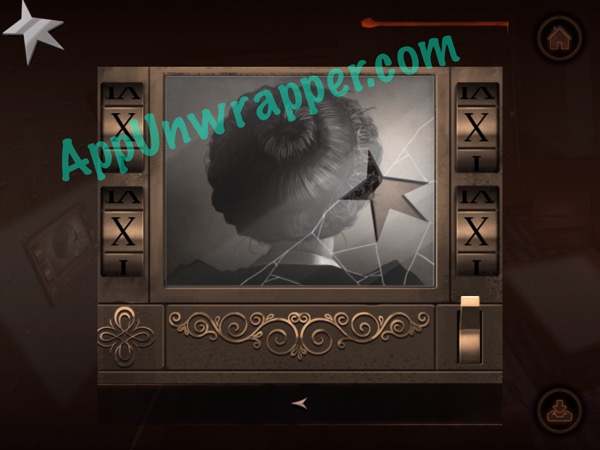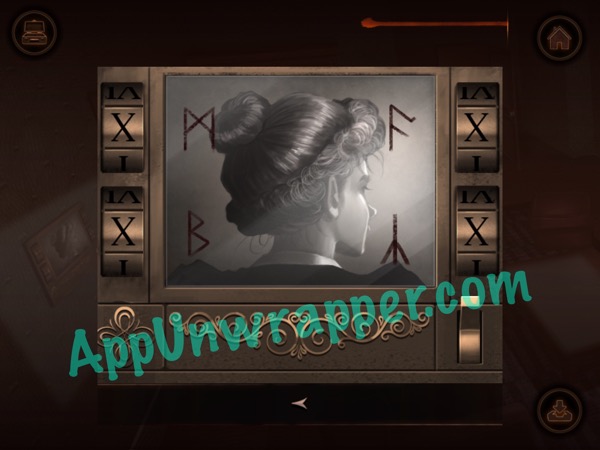 36. Go back to the bathroom. Use the bent wire to fish a necklace out of the toilet.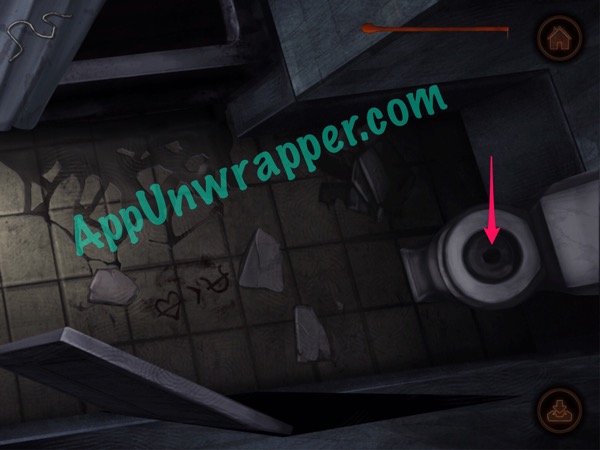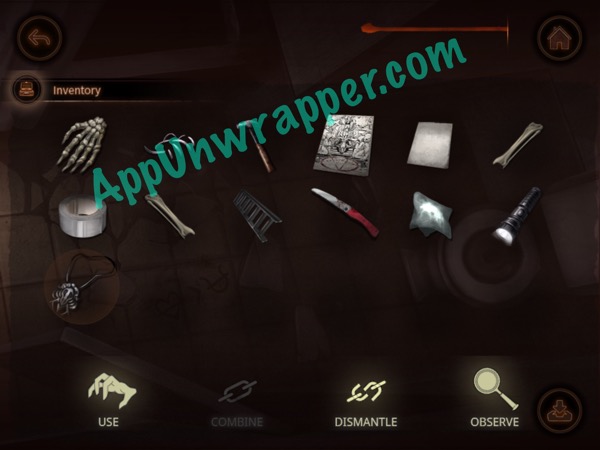 37. Go back to the garage. Place the necklace around the dummy's neck, then use the knife to cut off its arm.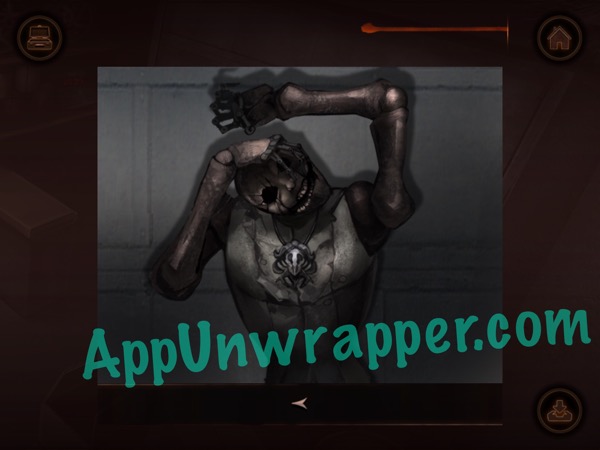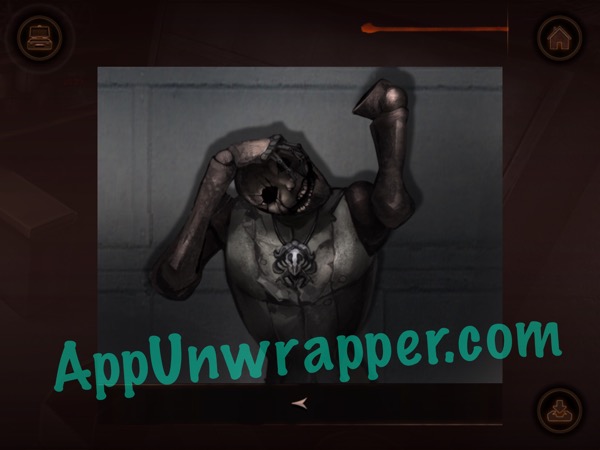 38. Combine the hammer with the dummy arm to get the second arm bone.
39. Go back to the kitchen. Spell out HELP on the fridge, then open the door. Take the jar from inside. Combine the tape with the jar to open the jar, then pour the open jar into the sink. Use the rag with rust remover on it to get a key.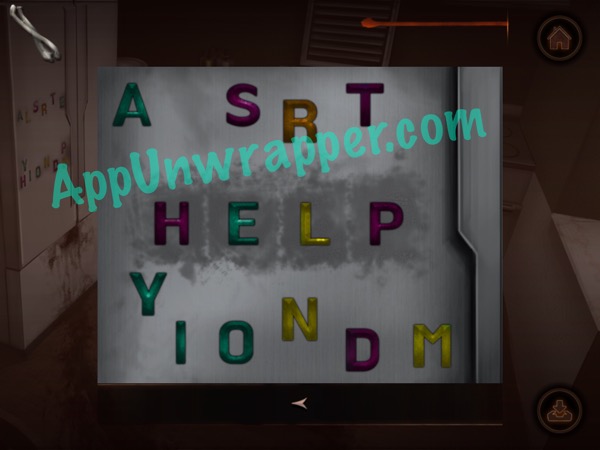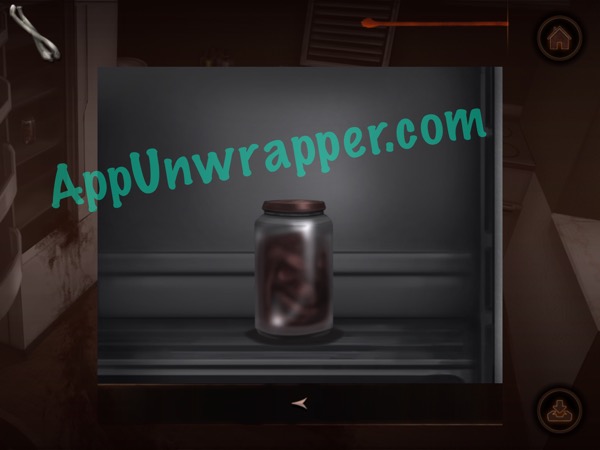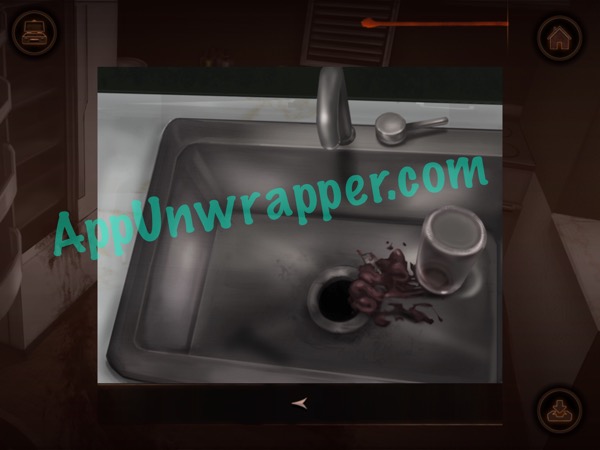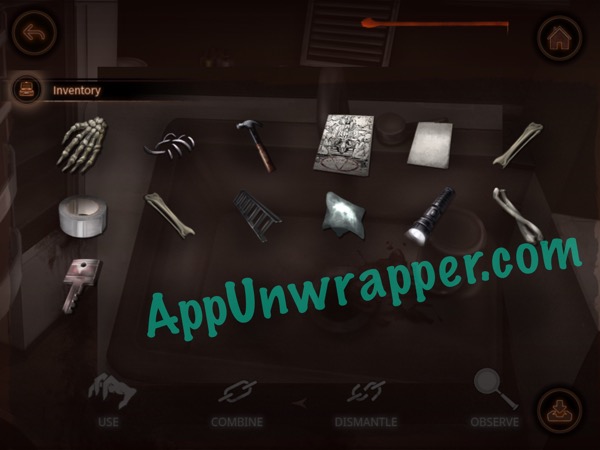 40. Go back to the room with the chandelier. Use the key to unlock the left door and go through to the basement. Turn on the flashlight so you can see.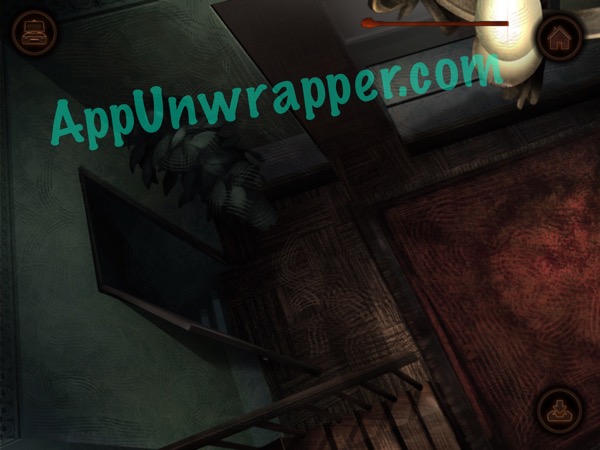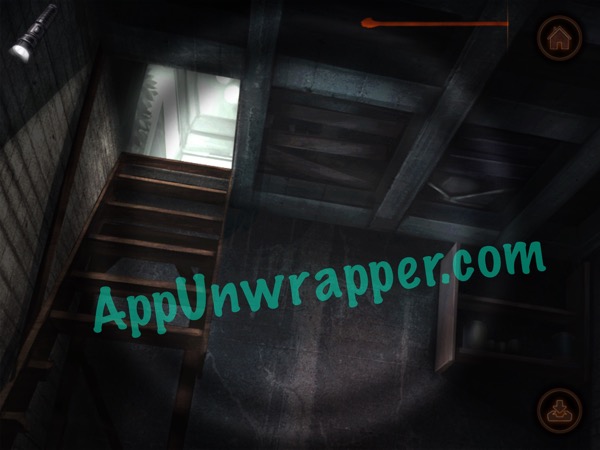 Click on the little numbers below to continue to the next page of the walkthrough.