41. Place the ladder near the hole in the ceiling. Then climb up and move the left box to get an R key from a typewriter. The right box will reveal a rat, which apparently dislodges the shoe so you can get it.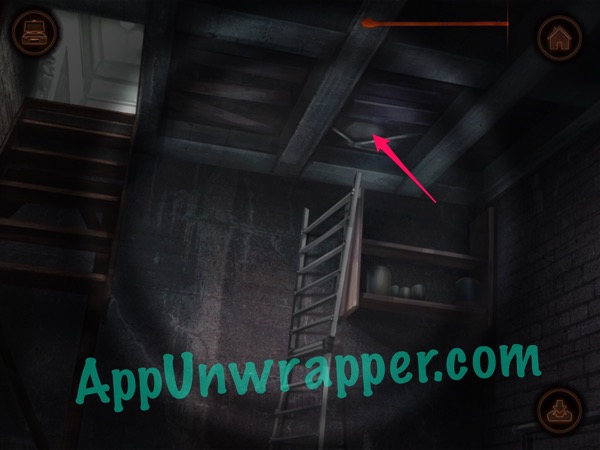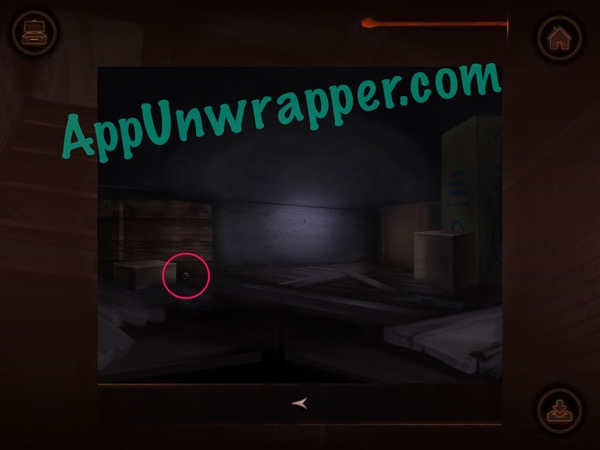 42. Go back down and find the typewriter on the shelf to the write. Place the R key in its place and press ENTER. Then take the sheet of paper with some weird lines on it. Also, place the blank piece of paper from your bag in the typewriter and press ENTER. Take it. Next, find the trophy above the typewriter and use the rag with rust remover on it to reveal a clue, " T. C. M. 60. 180. B."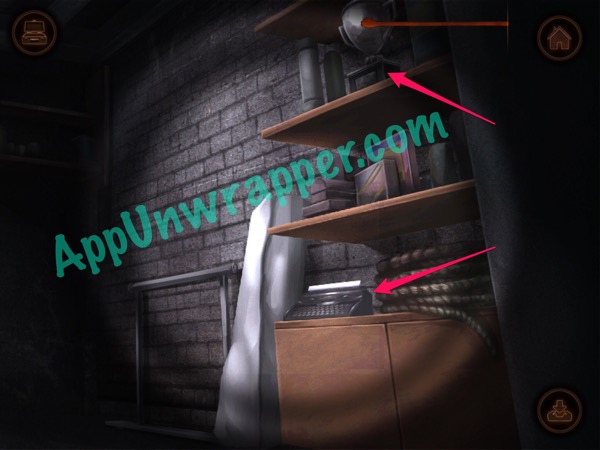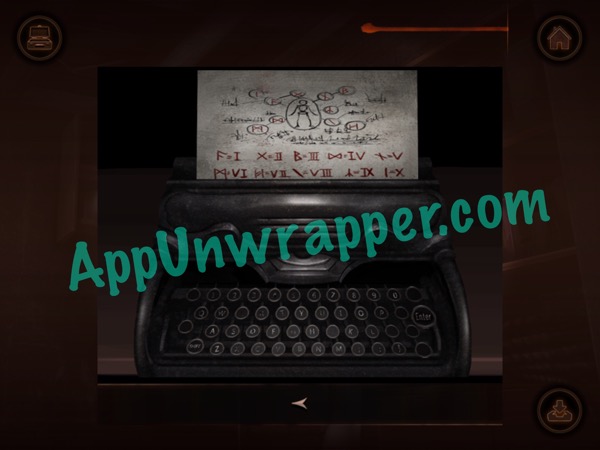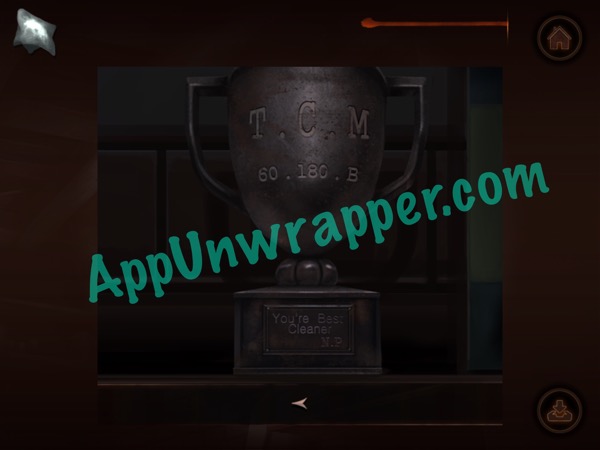 43. Pick up the shoe before you leave. Then DISMANTLE it to get the foot bone.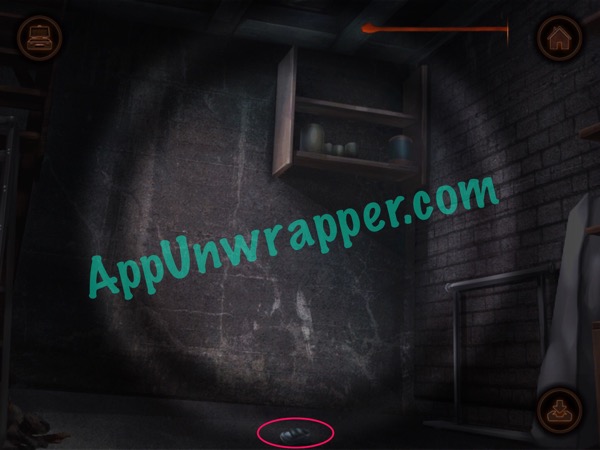 44. Take the ladder back and place it on the left side of the room so you can use it to leave the room.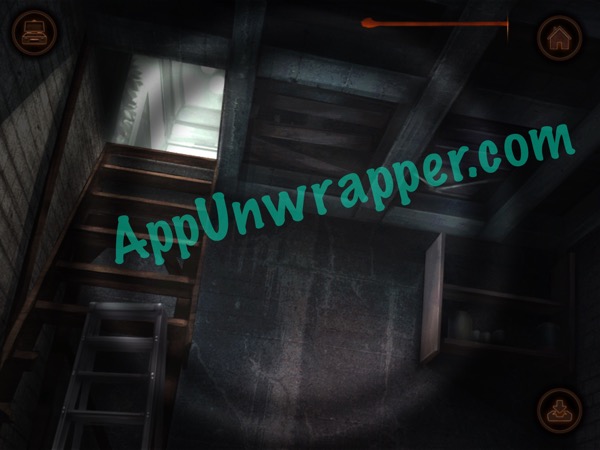 45. Go back to the garage and place the piece of paper with the weird lines on it on the cash register. Pay attention to what it looks like.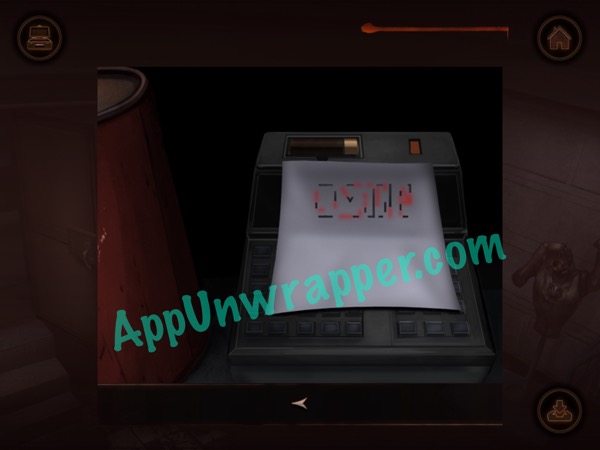 46. Go back to the kitchen and use the clue from the trophy to set the over to 180 B 60. Then press COOK, THEN OPEN. A pumpkin ghost will jump out at you. Don't touch the stuff in the oven with your bare hands or you'll get hurt. Instead, use he rag. Then DISMANTLE the pumpkin to get a skull.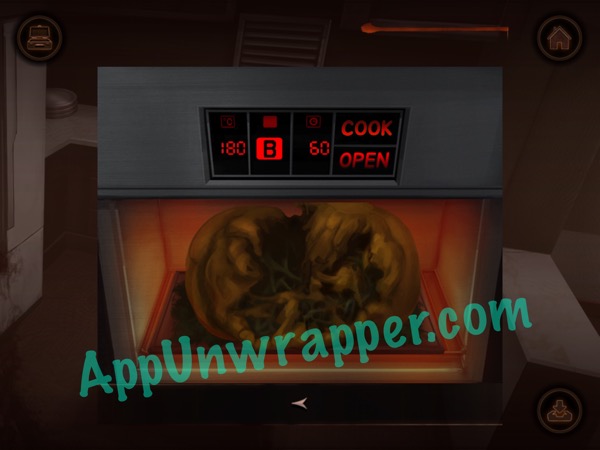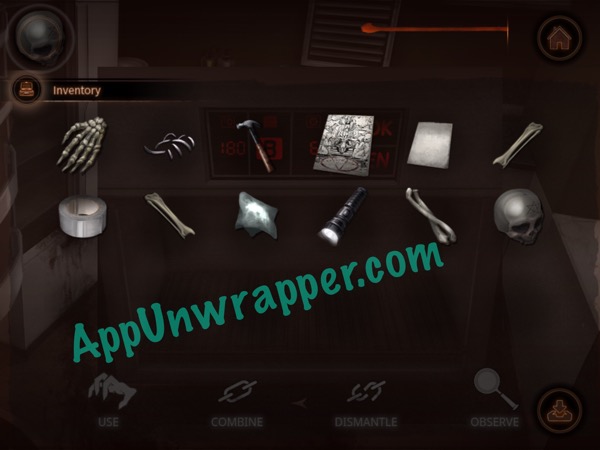 47. You should start noticing the lights flickering now and you'll suddenly be back upstairs on the second floor and you'll see another ghost. Notice the symbols on the mirror to the left and place the paper from the typewriter on it.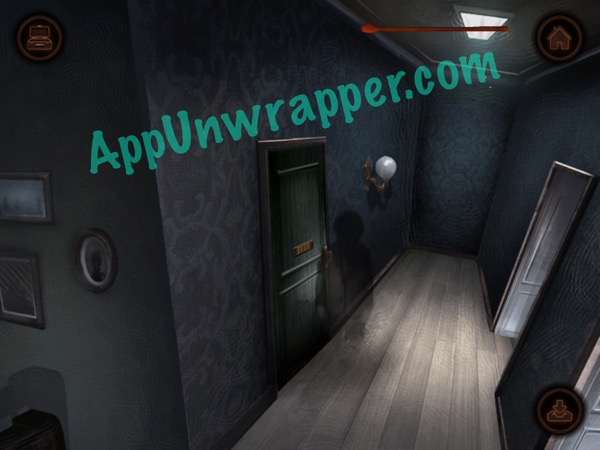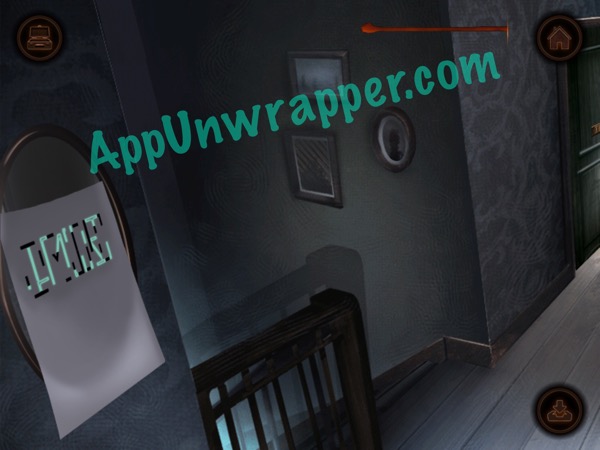 48. Go back to the living room and use the page from the typewriter to solve the runic puzzle on the left wall. Take the medical records that say "Propagnosia."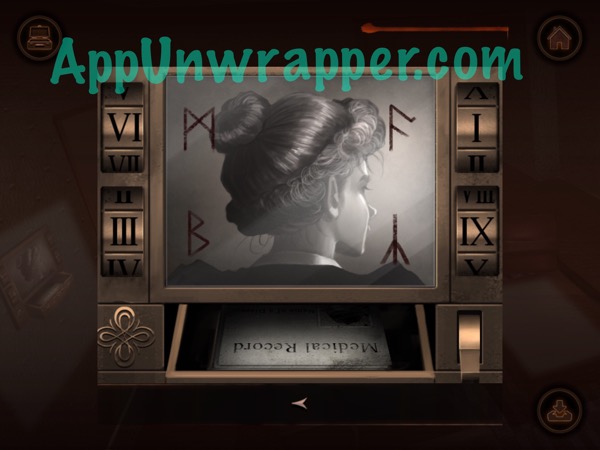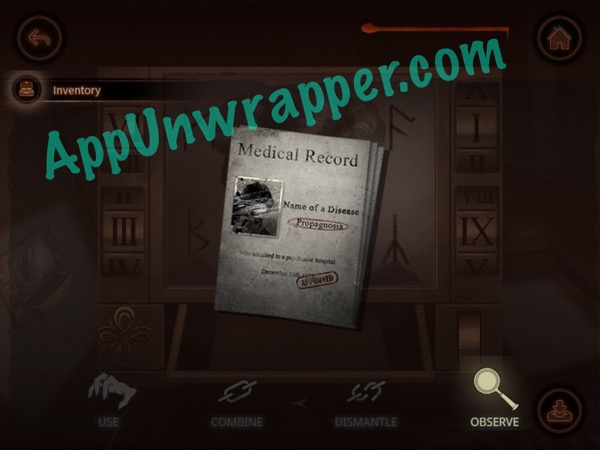 49. Go upstairs and use the clue from the cash register and the mirror to solve the puzzle on the door. It should look like the photo below.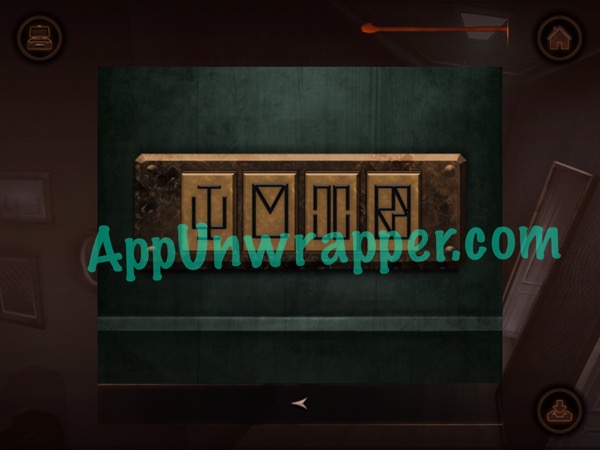 50. Go through the door. Open the box with the pentagram + 6 on it. If you touch the bones, you'll get hurt.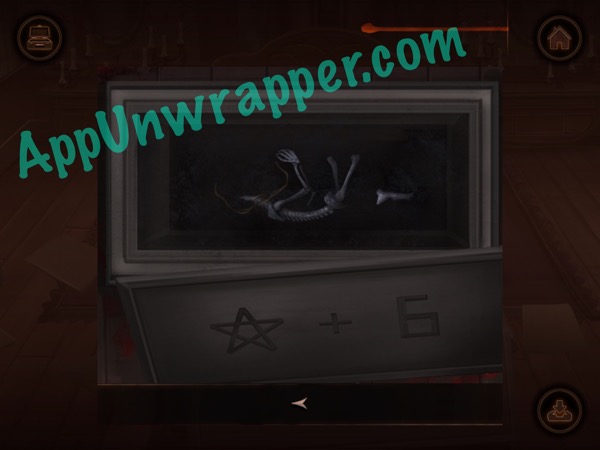 Click on the little numbers below to continue to the next page of the walkthrough.