51. Add the skull first (pentagram) and then all the other bones to the bones in the coffin. Then take the floating cross. The parents' ghosts will appear!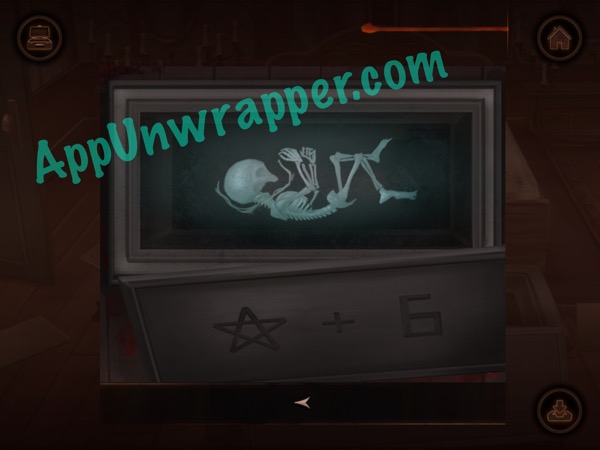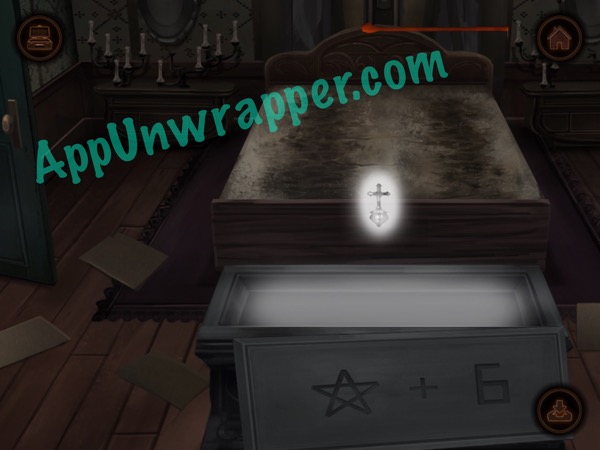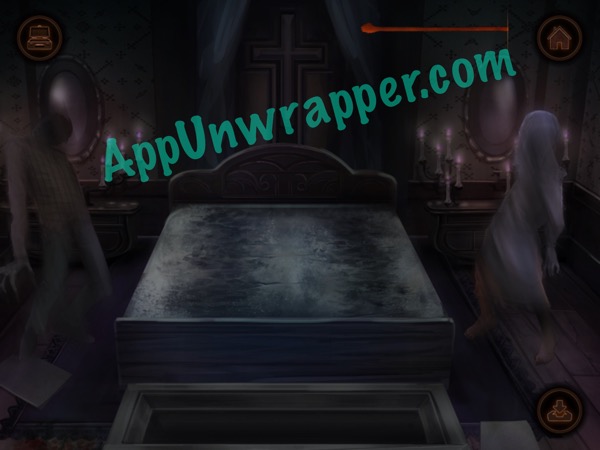 52. Combine the cross with the shoe and a purple symbol will appear on the shoe.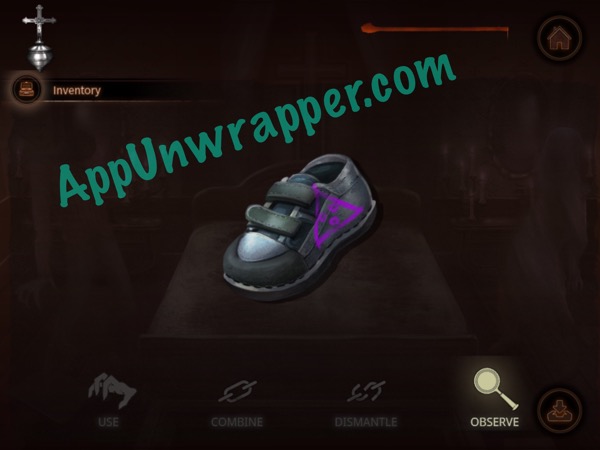 53. Go downstairs and tap on the front door. You'll see some numbers. Tap it and it will become a face and the numbers will now have colors.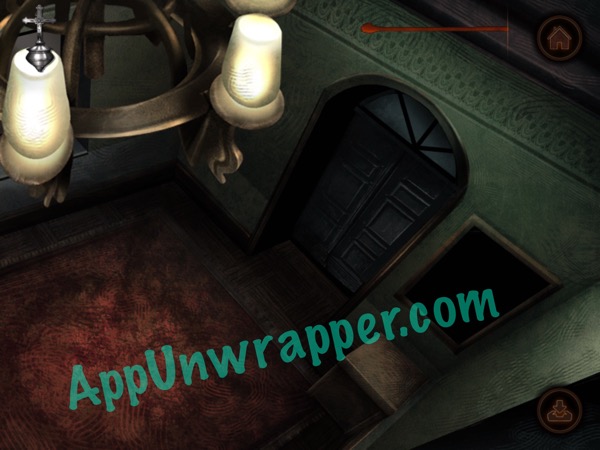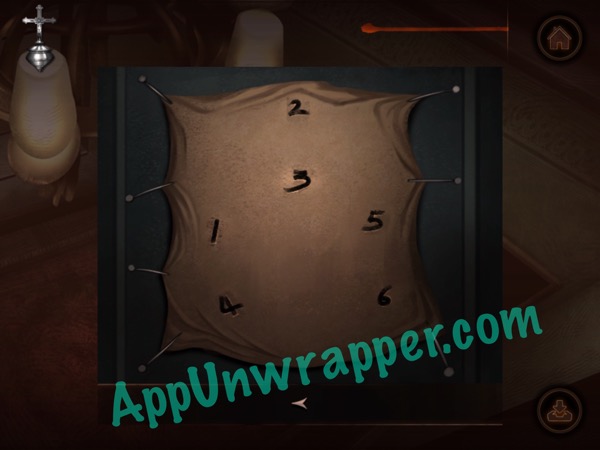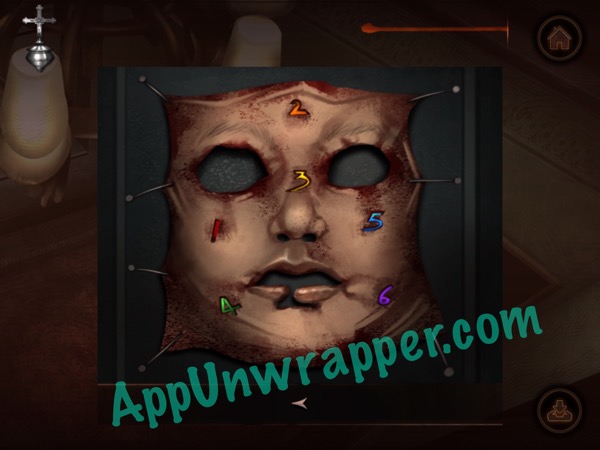 54. Go to the bathroom and use the cross on the tub to get another glowing symbol.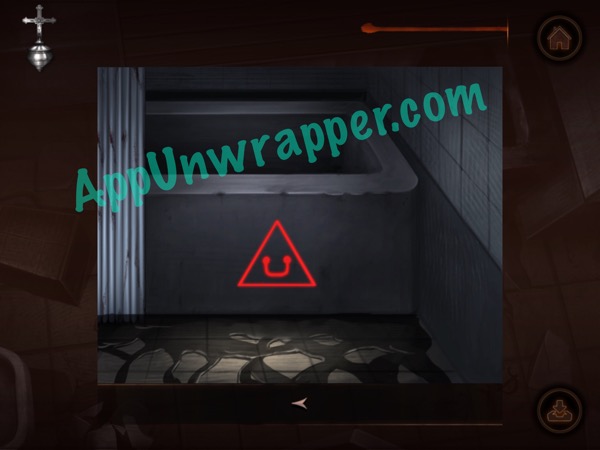 55. Go to the kitchen and use the cross on the oven to get another symbol.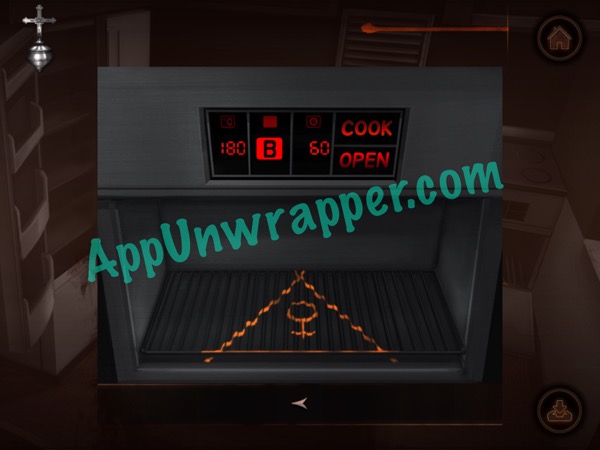 56. Go back to the garage and use the cross on the mannequin to get another symbol.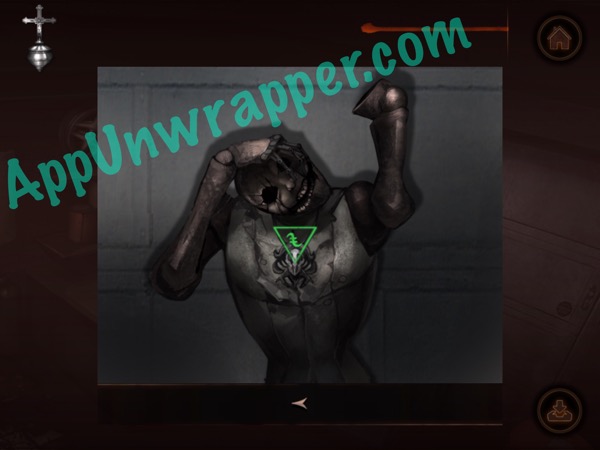 57. Use the cross on the fireplace to get another symbol.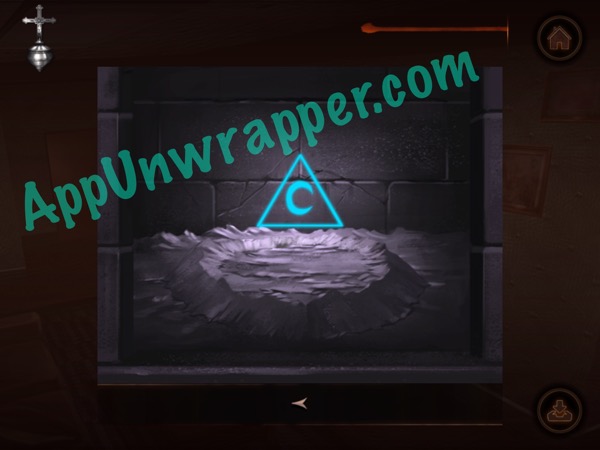 58. The final symbol is on the chair in the hunting room.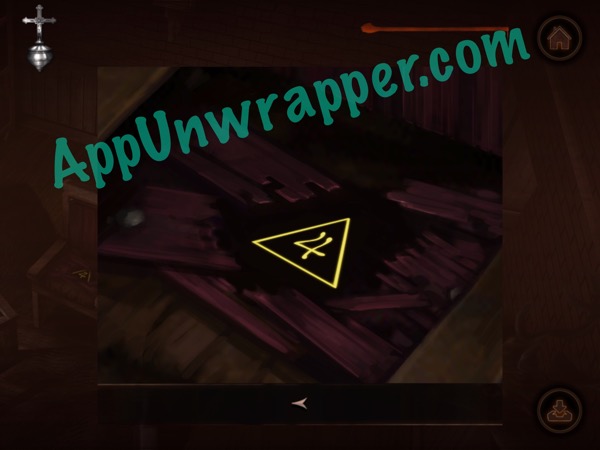 59. Go to the kids' room. Tap on the rocking horse. There's a new puzzle! Use the colored numbers from the face together with the symbols you found to figure out the order to press them. It goes red, orange, yellow, green, blue, purple. Take the figurine.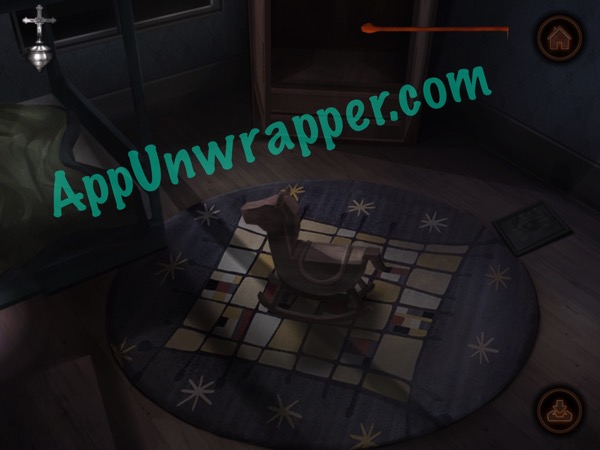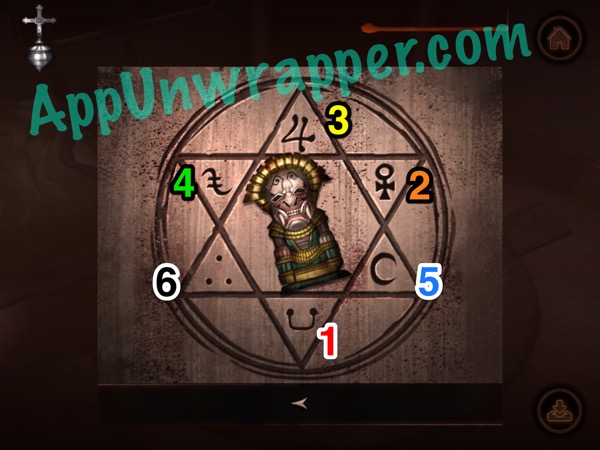 60. Go back to the room with the parents' ghosts and use the figurine on the coffin. Then use the cross on the two parents and the child's ghost will be free. Watch the ending!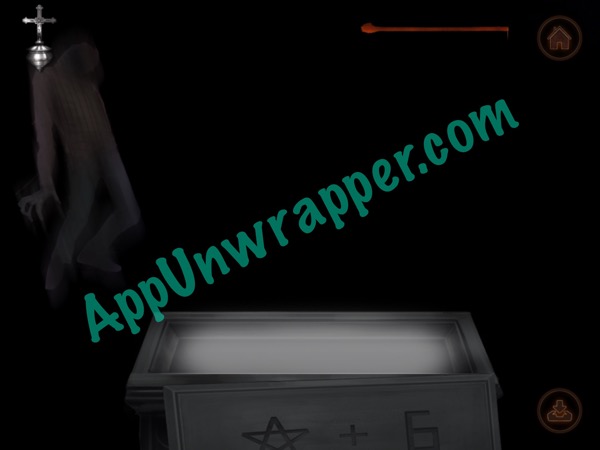 Congratulations! You completed the game!
You might also like Adventure Escape: Murder Manor.
***
Note: Sometimes a promo code is provided for a game, but it does not affect the review in any way. At AppUnwrapper, we strive to provide reviews of the utmost quality.

Check out my recommended list for other games you might like.

If you like what you see on AppUnwrapper.com, please consider supporting the site through Patreon. Every little bit helps and is greatly appreciated. You can read more about it here. And as always, if you like what you see, please help others find it by sharing it.

I also offer affordable testing and consulting for iOS developers.

COPYRIGHT NOTICE © AppUnwrapper 2011-2020. Unauthorized use and/or duplication of this material without express and written permission from this blog's author is strictly prohibited. Links may be used, provided that full and clear credit is given to AppUnwrapper with appropriate and specific direction to the original content.