Chapter 4: The Sinking Ship:
1. You're on the Titanic. Lift the rug. There's a gears puzzle but you need to find another gear for it first. Head through the door at the top of the staircase.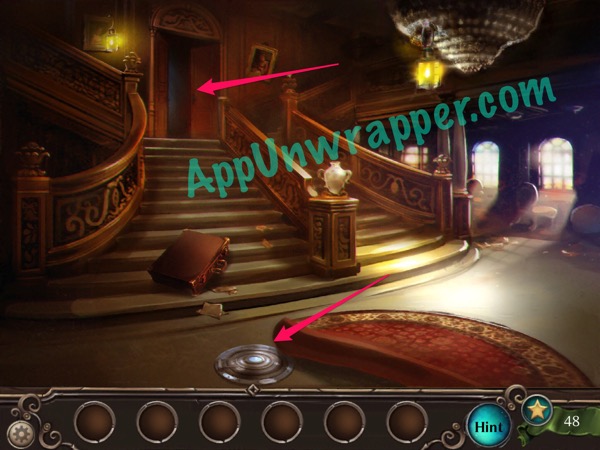 You can also watch my video walkthrough for chapters 4 -6 here:
2. Pick up the long hook and the the delicious meal and piece together the map on the table to get a clue.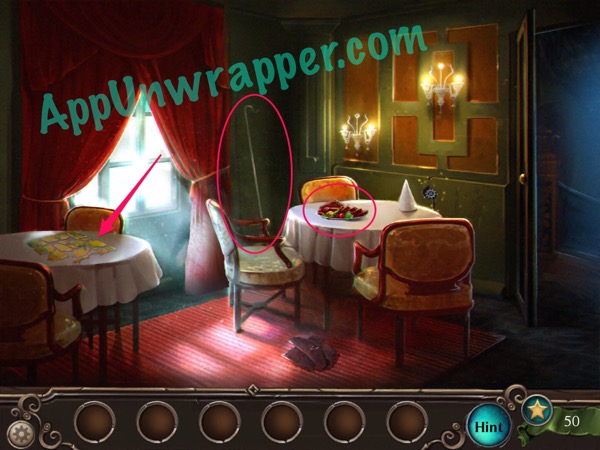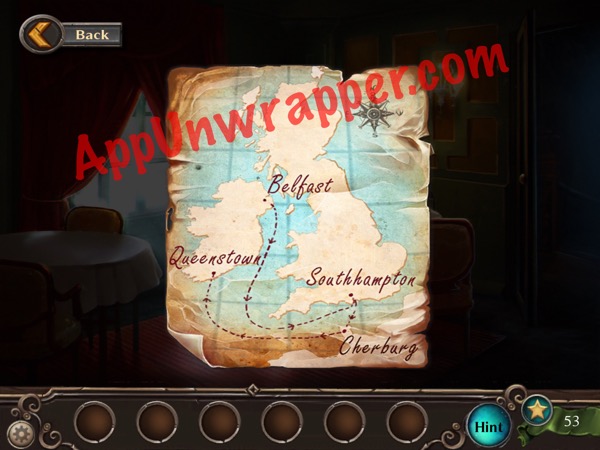 3. Find the Pomeranian behind the curtain and feed him the delicious meal. Then put the Pomeranian on the table to get the gear for you.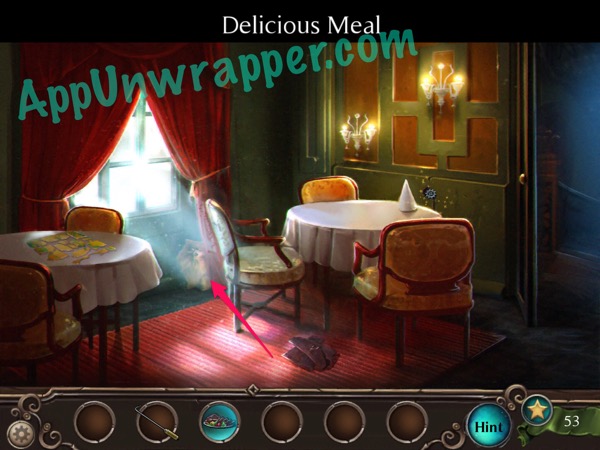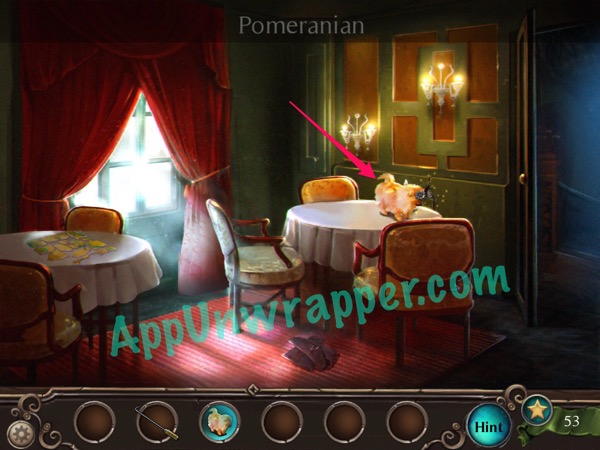 4. Leave the room and use the gear with the others and place them in the correct spots. You can then climb down the ladder, but you're missing some lanterns.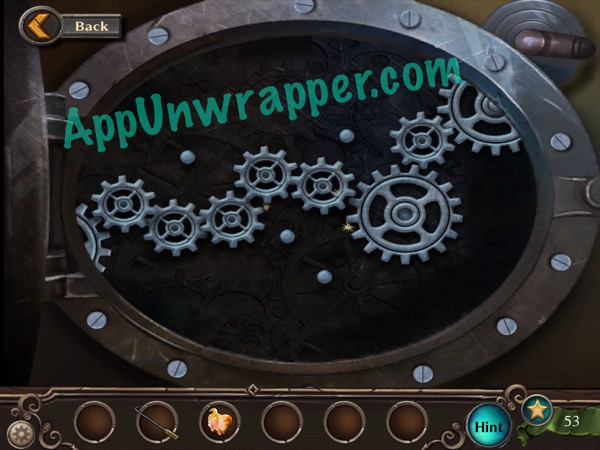 5. Use the long hook to reach the two lanterns in the room. One of them will bring the chandelier crashing down, sending glass everywhere. So you can't take that one yet.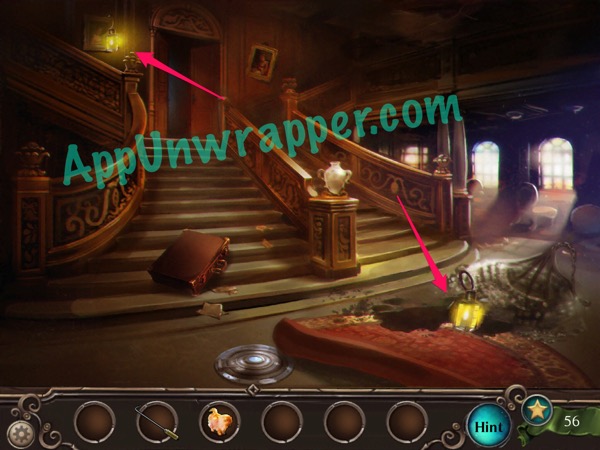 6. Time to open the suitcase on the stairs. Use the path on the map. So it goes Belfast –> Southampton –> Cherburg –> Queenstown. Set the letters on the lock to BSCQ, then take the lantern and thread and needle.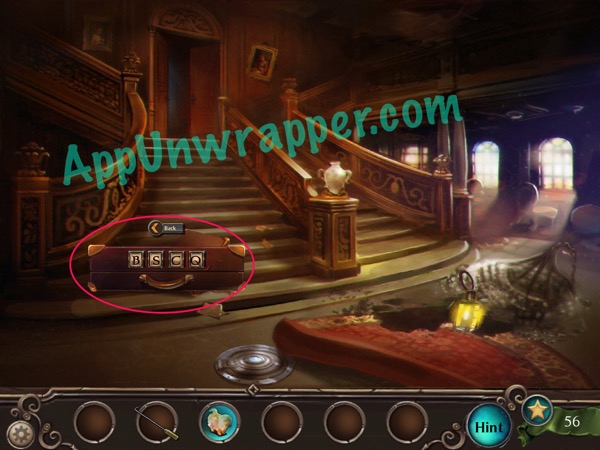 7. Go back to the dining room and use the needle and thread to patch up the gloves on the floor. Pick them up.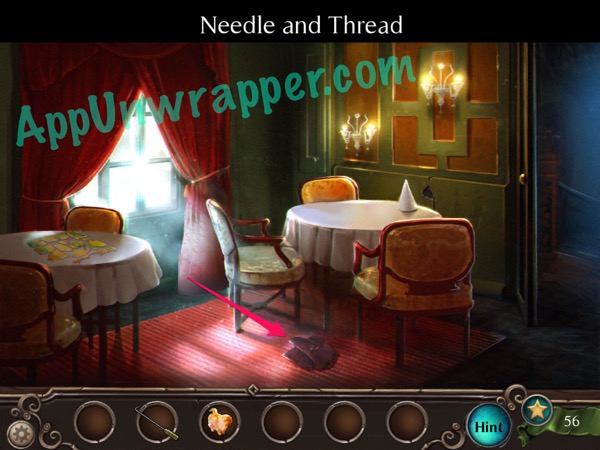 8. Leave the room and use the gloves to get the lantern from the broken chandelier. Then go down the ladder and solve the lanterns puzzle. You need to light up every square using the lanterns you have. This completes the chapter!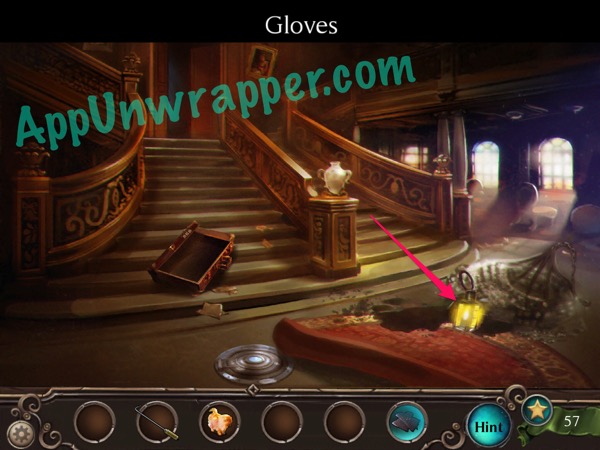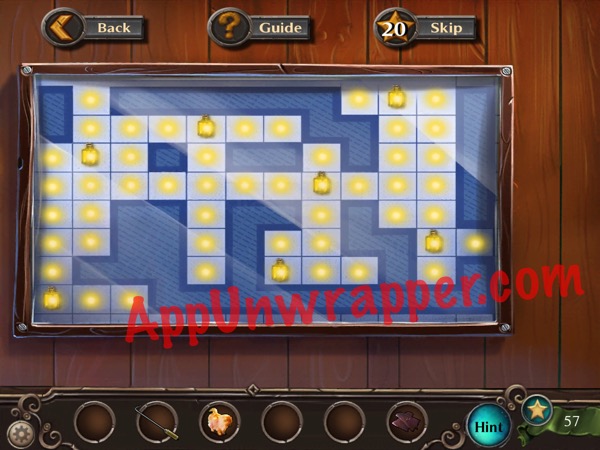 Click on the little numbers below to continue to the Chapter 5 walkthrough.