Chapter 6: The Sundial:
1. Pick up the mixing bowl piece and the red flowers. Then go through the door to the right.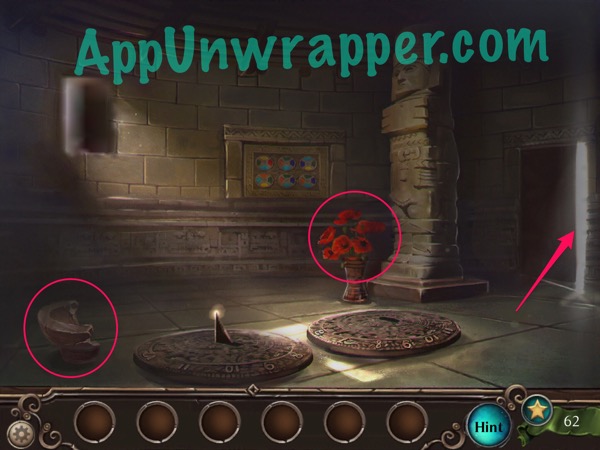 You can also watch my video walkthrough for chapters 4 -6 here:
2. Pick up the yucca brush and the grinding stone. Then place the mixing bowl piece with the other piece. Place the flowers in the bowl and use the grinding stone to crush them into a red paint. Then use the yucca brush with the paint.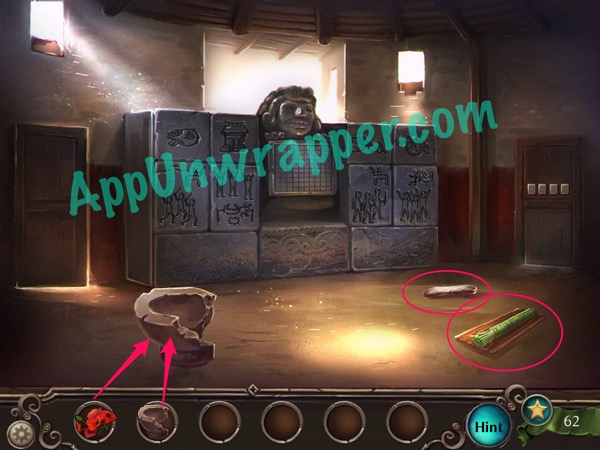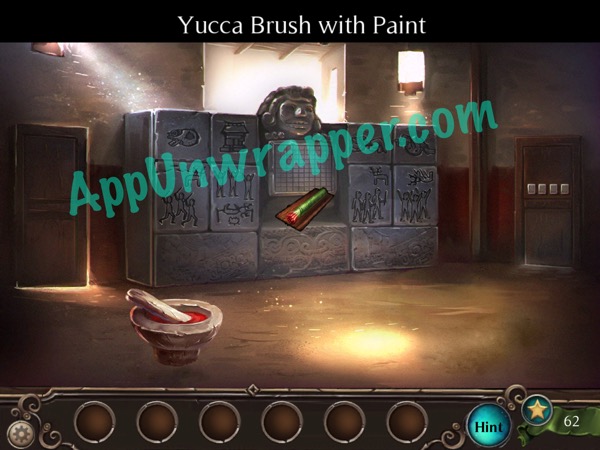 3. Go back to the first room and solve the puzzle on the wall with the colored dials. Match each side to the same color on the dials next to it. When you finish, the window will open.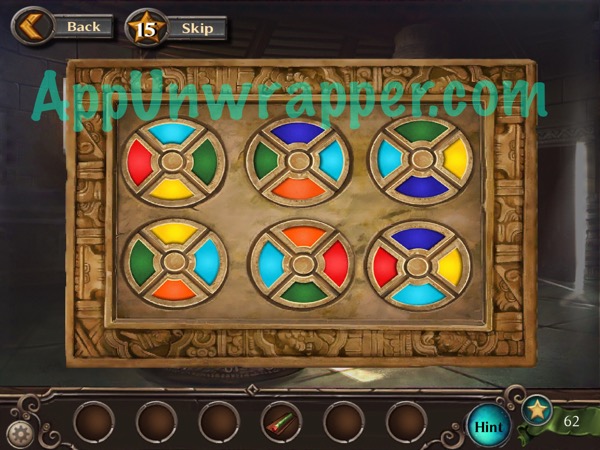 4. Go back to the other room. Tap on the middle of the stone structure. Then use the yucca brush with paint on the note to see the instructions.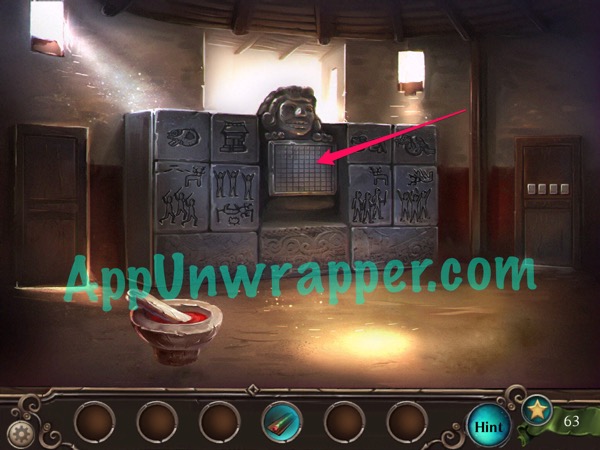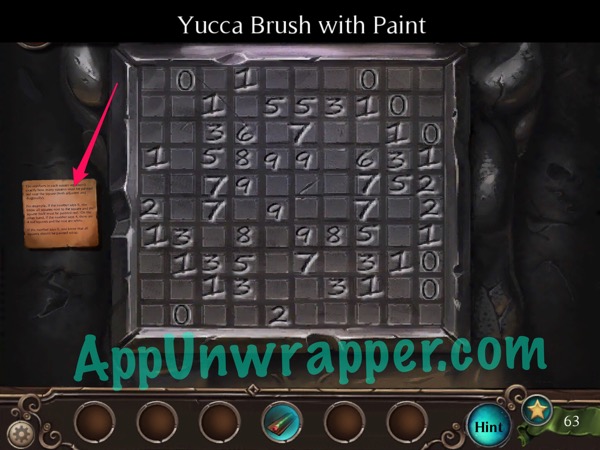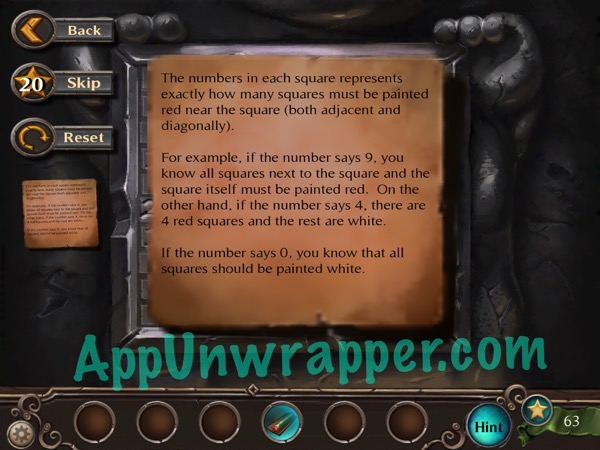 5. This game is a bit like Minesweeper. Tapping a square once makes it white and tapping it twice paints it red. All squares need to be either red or white. You need to paint the number of squares red around each number. Try starting with the 0's because you know they're surrounded by all white squares. You also know that all 9's should be surrounded by red squares. You can see the solution below.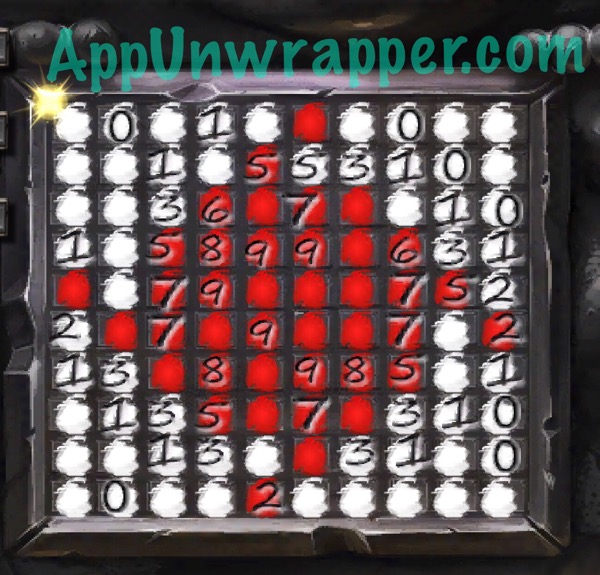 6. Now you have to solve another puzzle. You need to look at the etchings in the stones of the hunters hunting a deer and put them in the right order. It goes like this: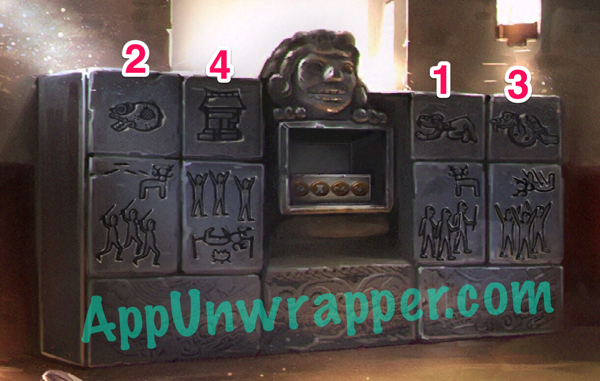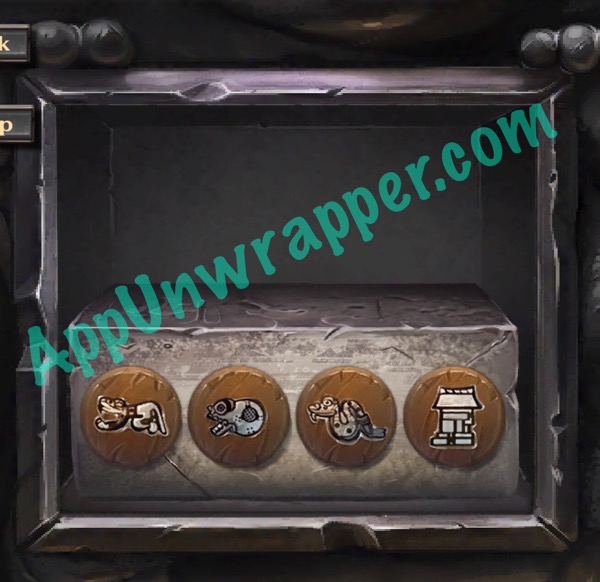 7. Take the sundial style. Then go back to the other room and place it on the sundial. Check the time on both sundials.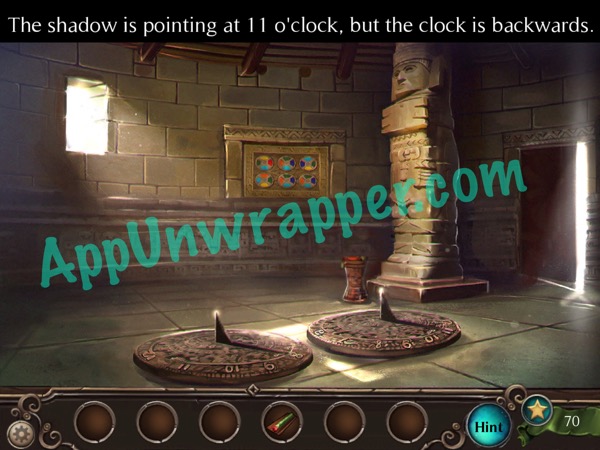 8. The first sundial is on 8:00 and goes forward. The second one is on 11:00 and goes backwards. You need to see what time they would meet up. The answer is 9:30 because if you add 1.5 hours to 8pm and subtract 1.5 hours from 11pm, they meet at 9:30. Enter the numbers "0930" into the door in the other room and complete the chapter.
Click on the little numbers below to continue to the Chapter 7 walkthrough.