21. Time to use the map! Take it out and look at it. The green triangle represents the obelisk. You're supposed to take the middle path, because the green side of the obelisk points that way.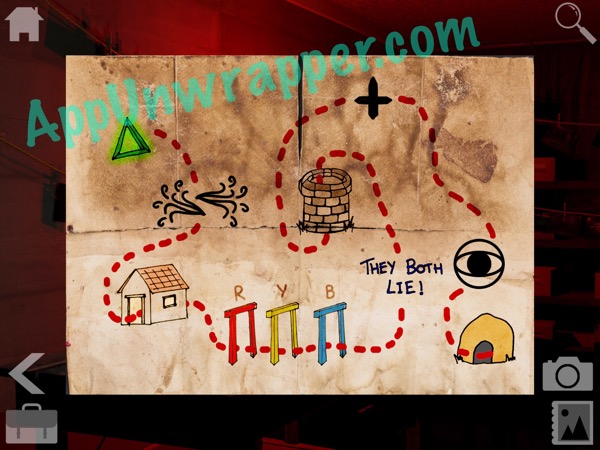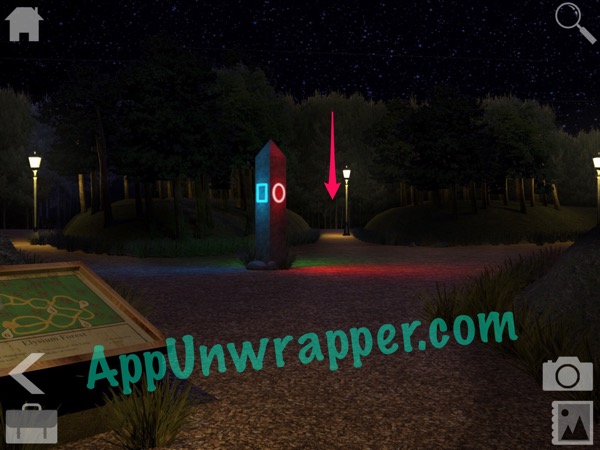 22. Place the red arrow flag on the flagpole and then go right, since it points that direction.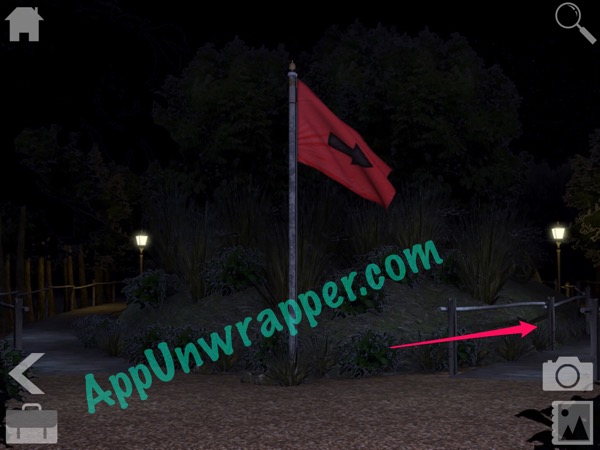 23. Go into the shed. While you're here, use the levers to close the door (shelves) and spray the Glitch Soap on the letters LUST, since it's one of the deadly sins you need to wash away. You'll then see the numbers 4, 5 & 1 over some dots. This will make sense later. Take a photo of it.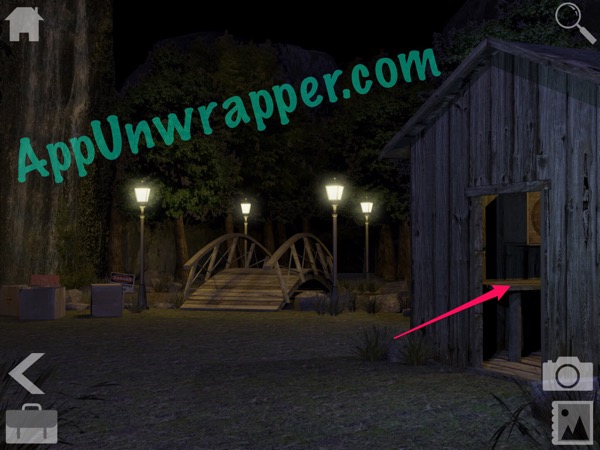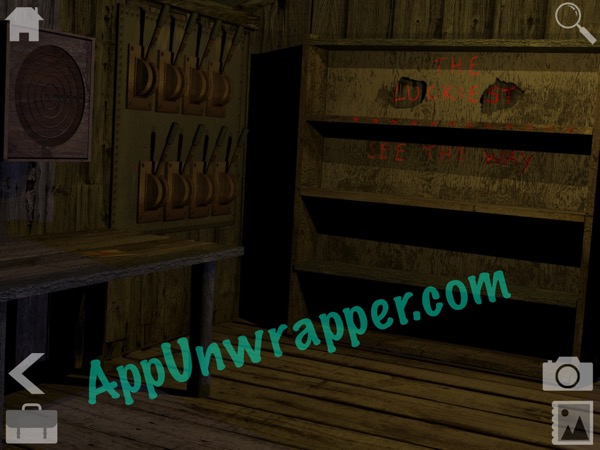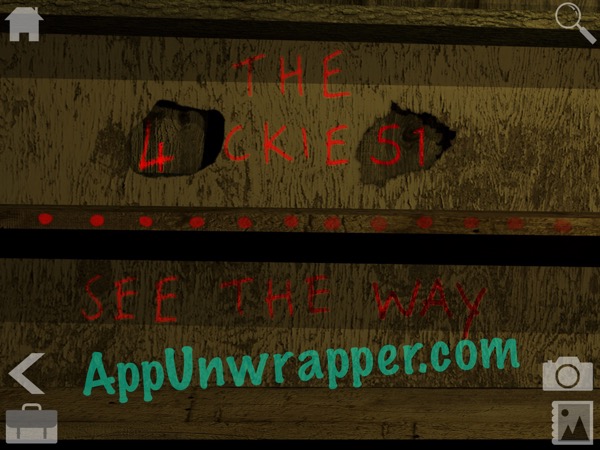 24. Open the door again and go through. Continue along the bridge until you come to two doors. Take the red door, then the yellow door, then the blue door.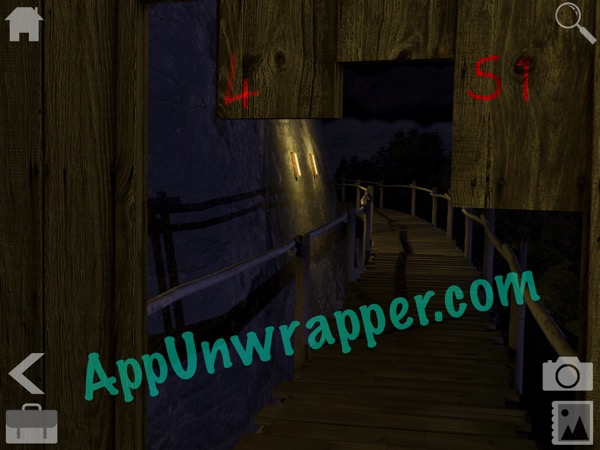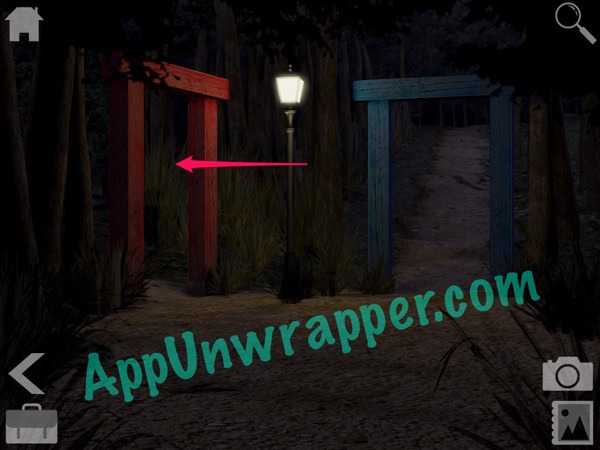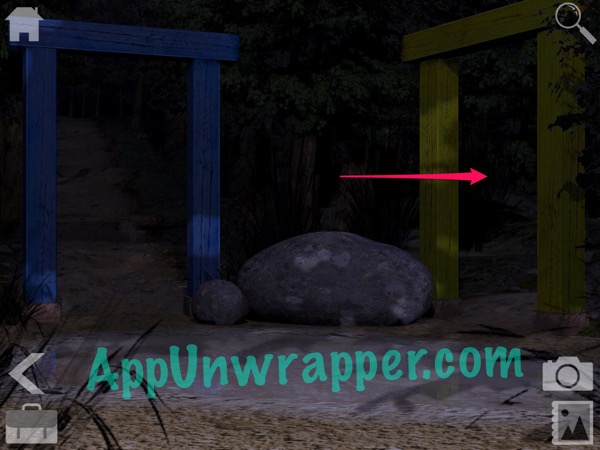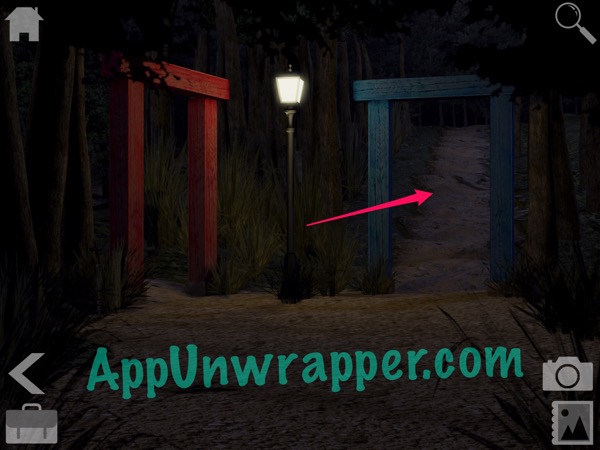 25. Next, the map tells you that both signs are lying. So take the left path that says "NOT THIS WAY."
26. Go up the stairs to the left, then down into the well, and out through the door.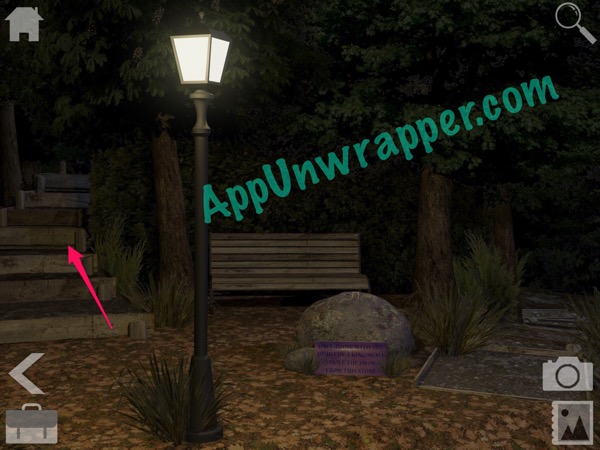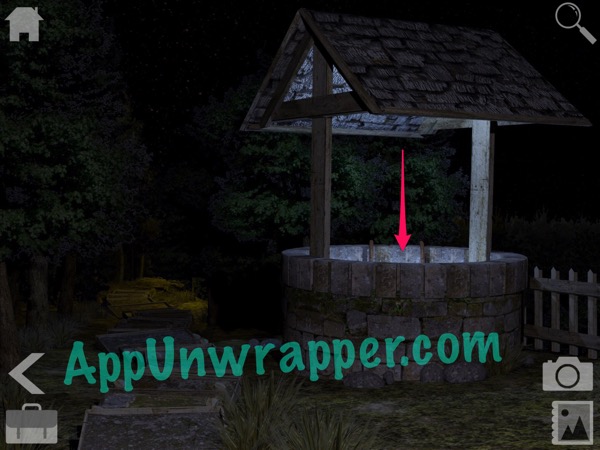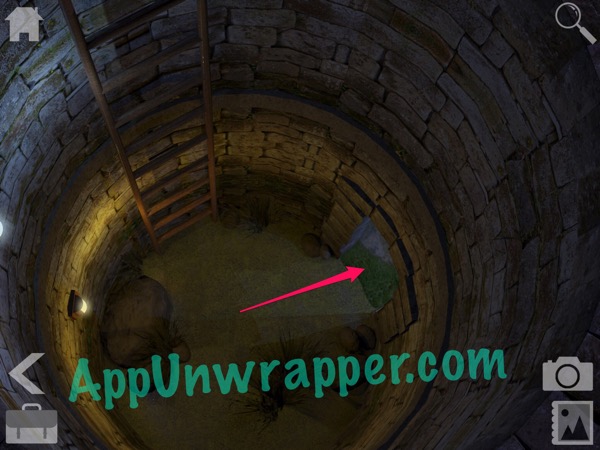 27. Continue straight. You're at the mausoleum again. Notice the cross or plus sign on the map. The left footprint had plus signs on it, so take the left path.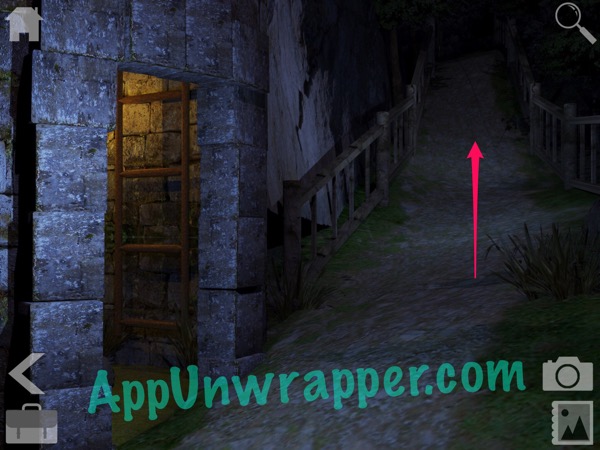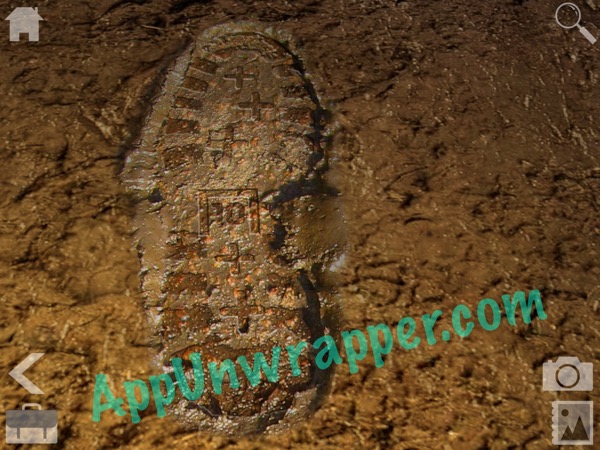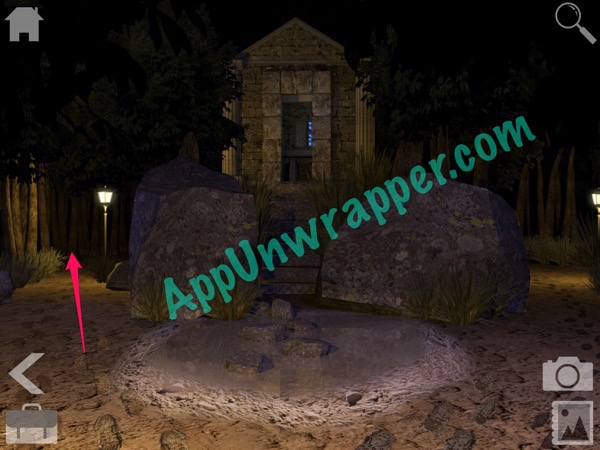 28. Tap on the tree stump. For this part, you need to refer to the eye on the map. You need to make the shape of an eye using the central dial and the two sliders. Then it will point you at the correct cave entrance, which is the right one. NOTE: If you messed up at any point on this path, you'll have to start back at the obelisk and do it all over again.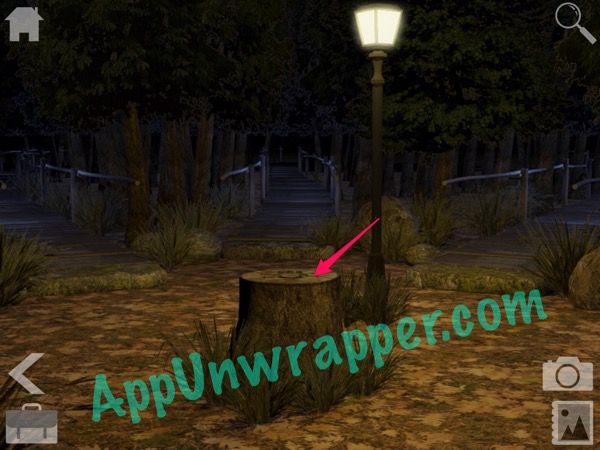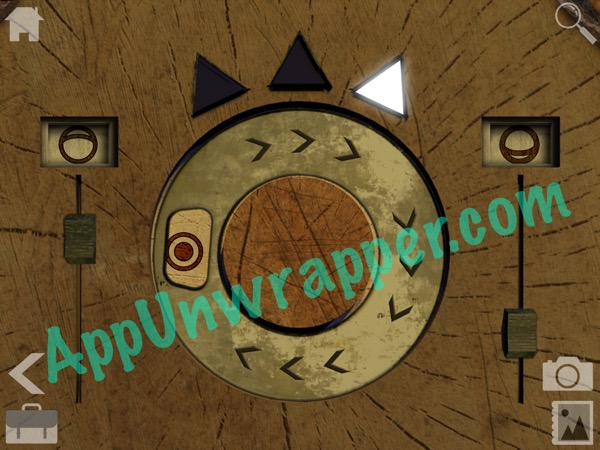 29. Take the right path and go into the cave. It's dark, so use the lantern fuel with the lantern, then use the lighter to light it.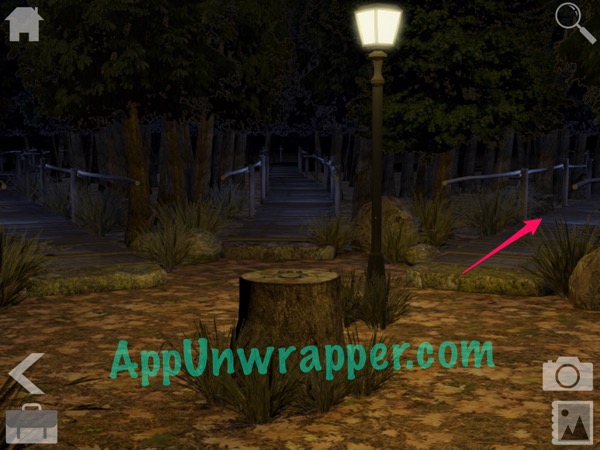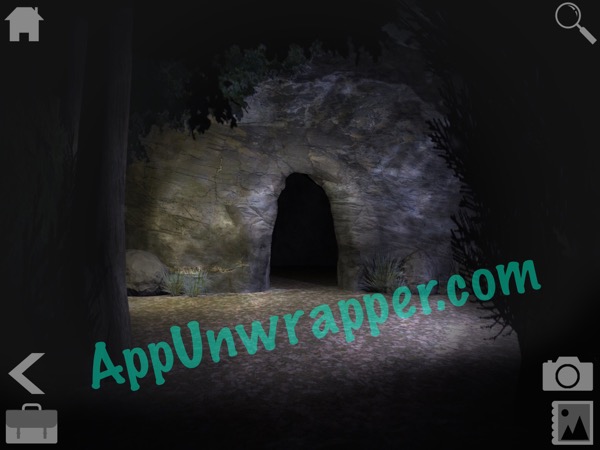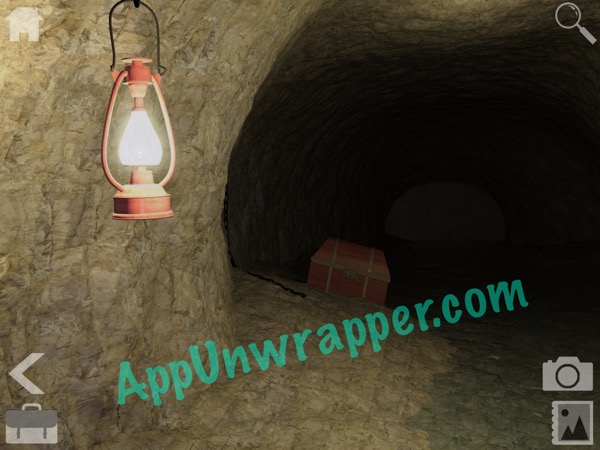 30. Use the old key you found to unlock the chest and get the blue gem (#1 of 6) and the star-shaped puzzle piece.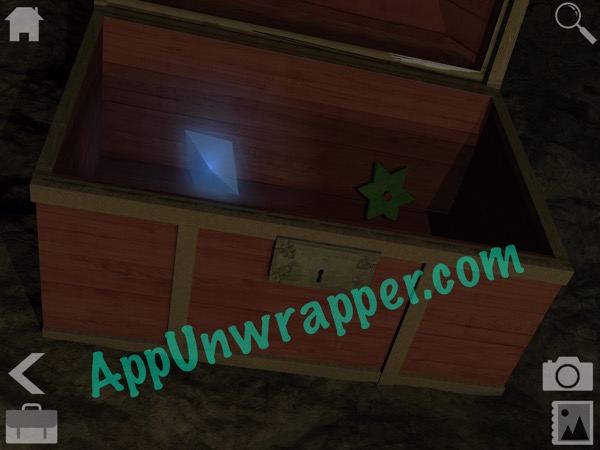 Click on the little numbers below to continue to the next page of the walkthrough or click here.