31. Go through the door to the right. Place the token in the gum all machine to get puzzle piece #3 of 5. You now have all of them!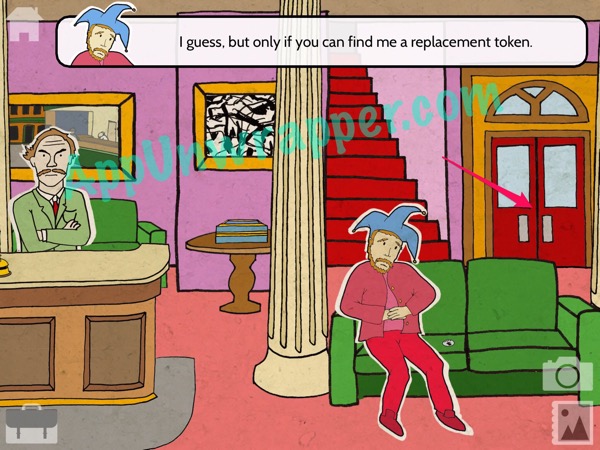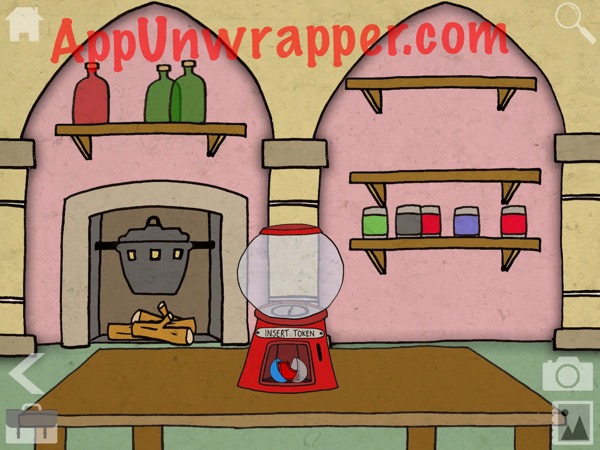 32. Go back upstairs and place all five puzzle pieces in the slots on the wall safe to unlock it and get your ID card.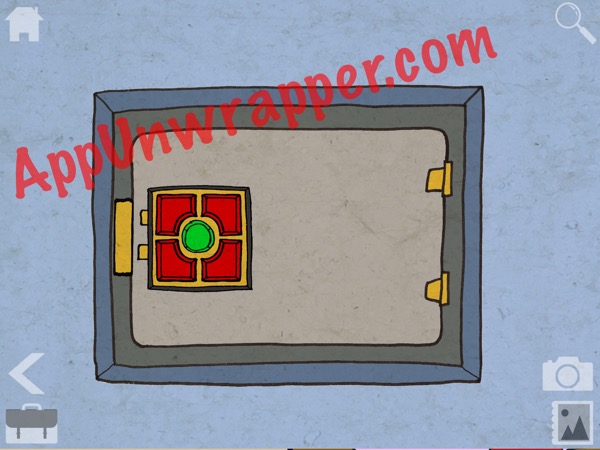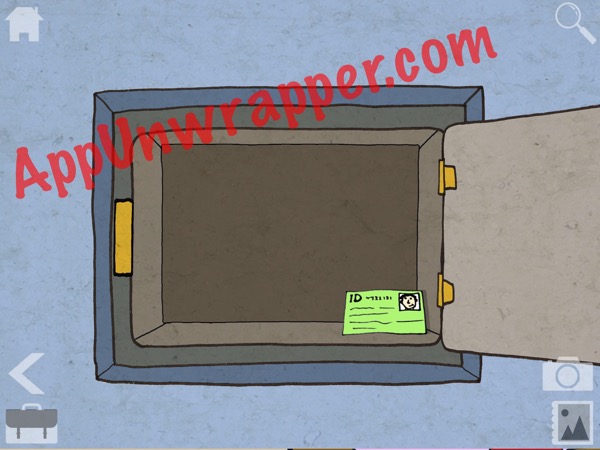 33. Talk to the front desk guy again. This time, answer him this way:
A: I hear you have a telegram for me.
Q: I have a telegram for Jason Bethlam. You'll need your ID card to collect it. Do you have it?
A: Yes, I've got it.
He'll then tell you that the telegram reads "Meet me in the bar. Hugo."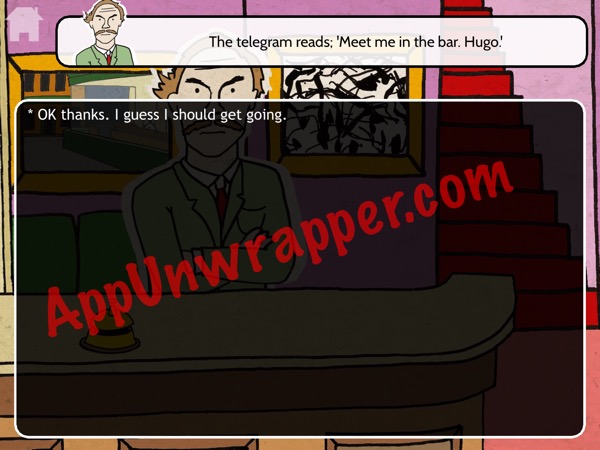 34. When you leave the conversation and tap the "back button," you'll be at the bar, facing Hugo. Talk to him and he'll tell you he wrote a letter to Alice explaining everything. Cryptic!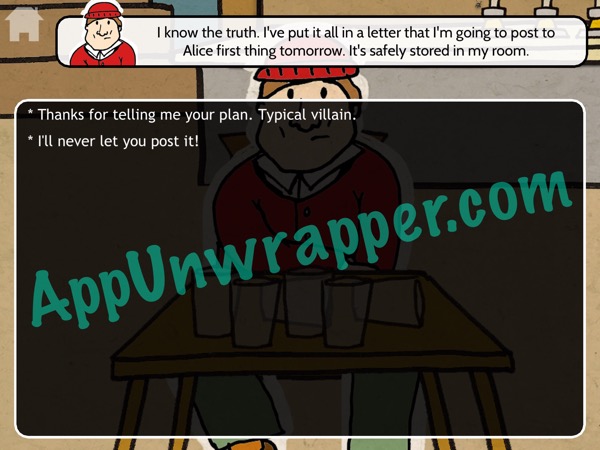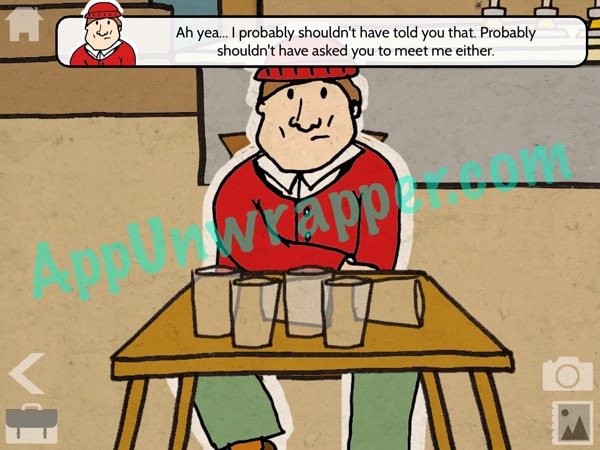 35. Talk to the barkeeper. Ask him for the spare set of keys. He tells you they're in the main stage. Take a photo of the snake painting above the piano, then go up the stairs and through the main stage door.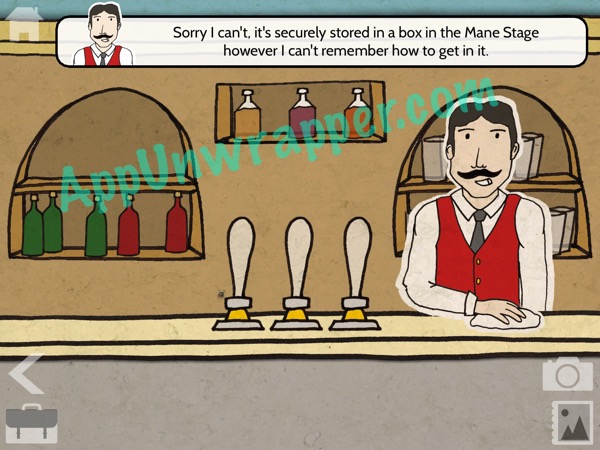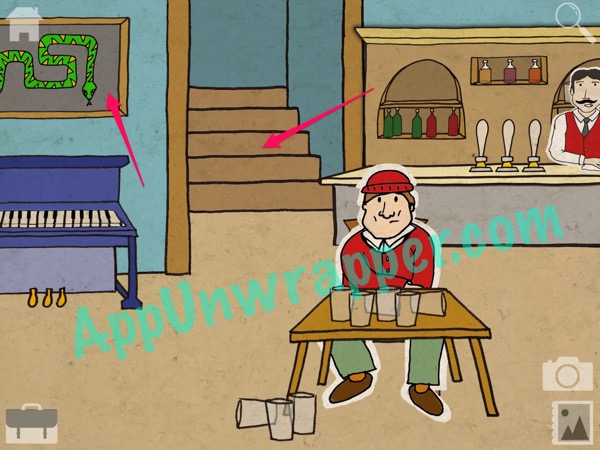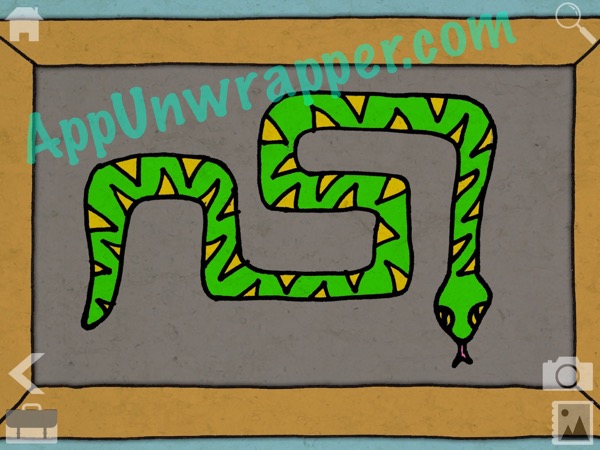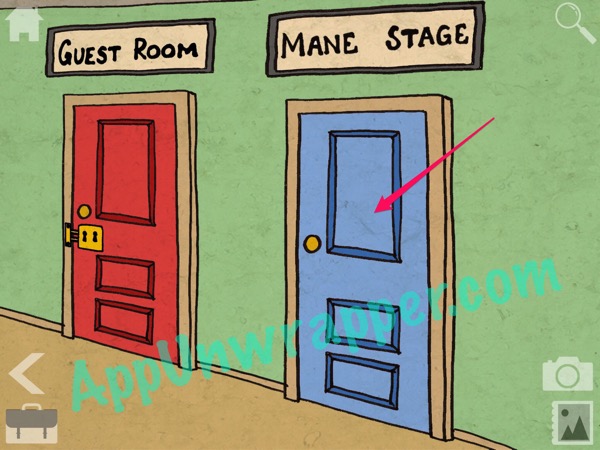 36. There's a compass puzzle on the table. Use the snake clue to solve it. Basically, the snake is a path. Start at its tail and press the buttons to follow it to its head. It goes North, East, South, East, North, West, North, East South. Take the guest room keys.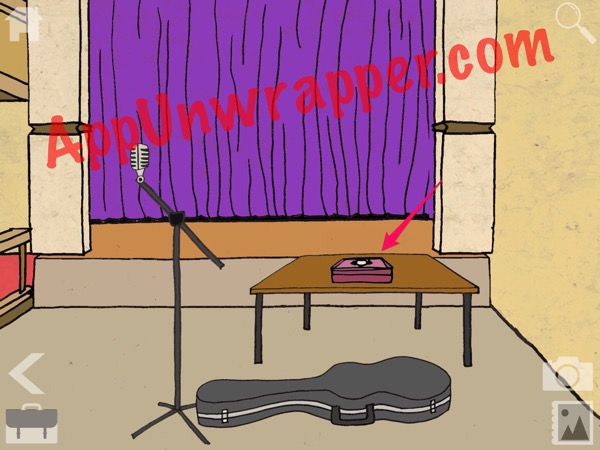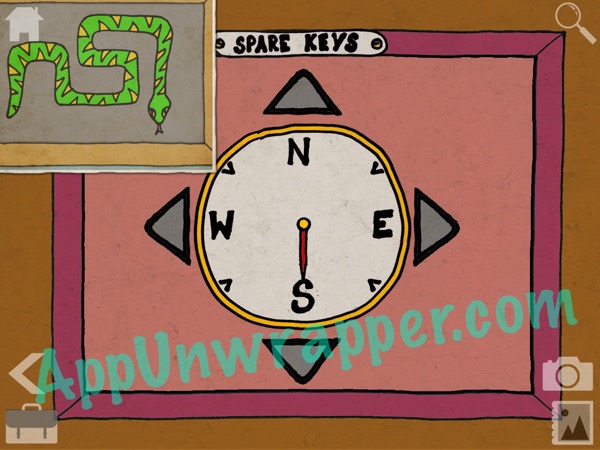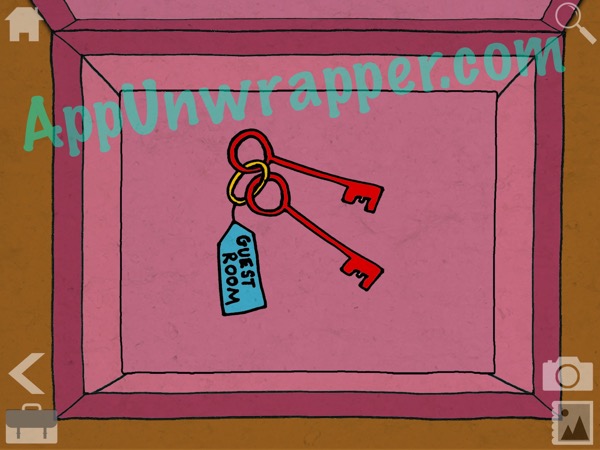 37. Leave the room and place the guest room keys in the Guest Room lock. You'll get a message that says "TAP THE LEFT KEY FIVE TIMES." It means the piano, go back downstairs and tap the left key five times. Then go back to the guest room and the door will be unlocked. Go in.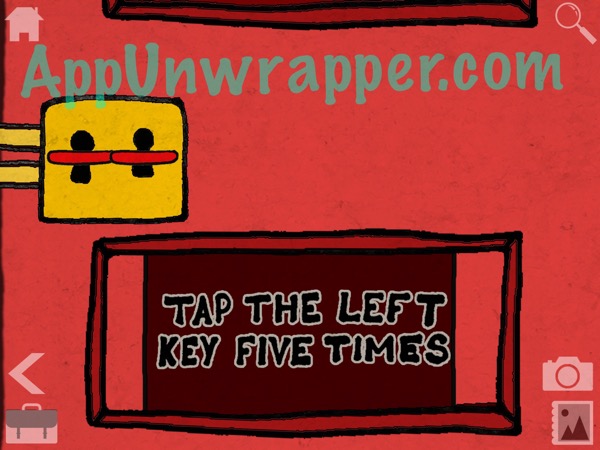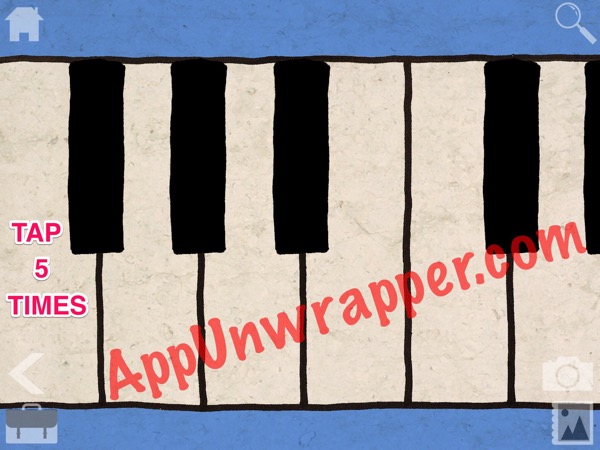 38. Read the letter on the dresser. It's from Hugo to Alice. You'll automatically change the time from 7 am to 7 pm.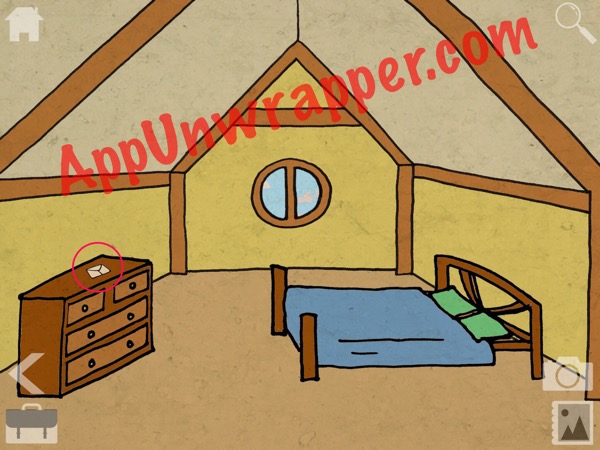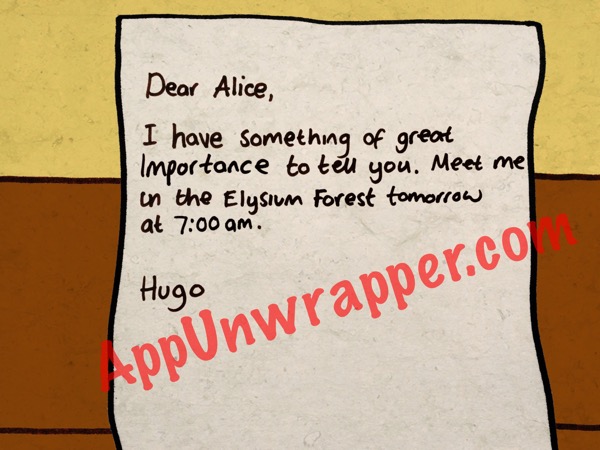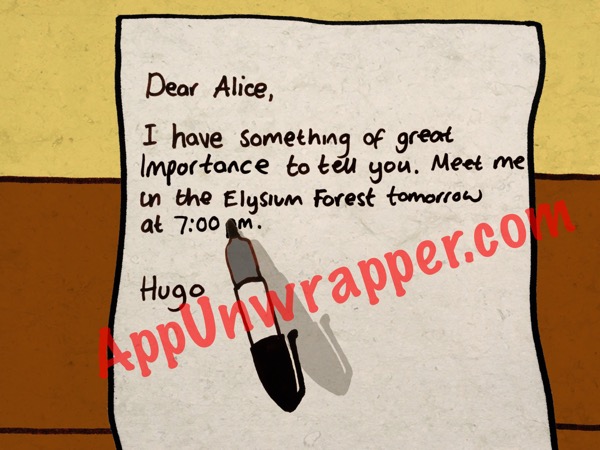 39. Leave the Ferris Mueller game and take the blue gem (#6 of 6).
40. Go back to the cabin and use the star-shaped key on the mailbox to get a package for Hugo Simms. Take the roll of film from it.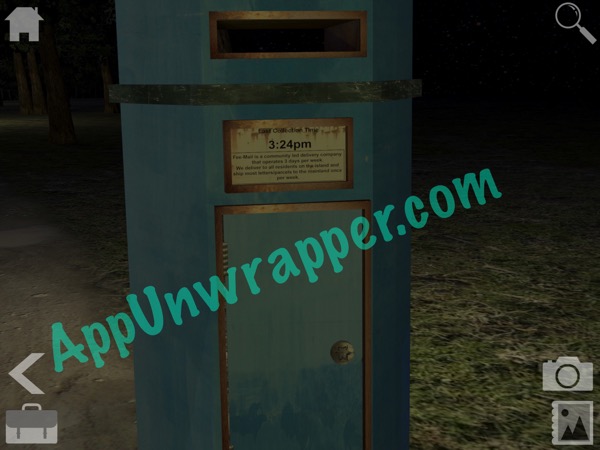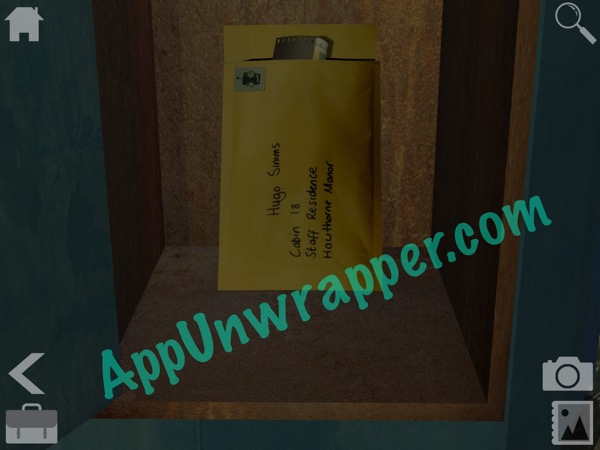 Click on the little numbers below to continue to the next page of the walkthrough or click here.