Prune
By: Joel Mcdonald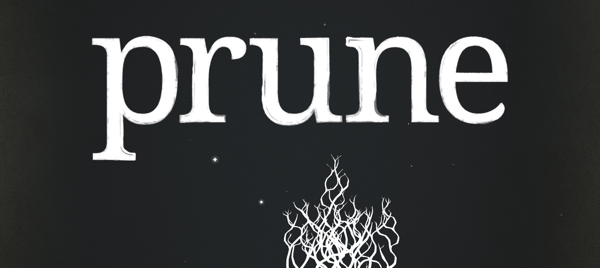 If you've been playing the gorgeous Prune by Joel McDonald, you may have noticed that the game doesn't really give you many instructions. This walkthrough guide is meant to help those who need help understanding some key mechanics of the game. I also included video walkthroughs for each chapter. Additionally, I added some of the hidden secrets at the bottom of the page. Feel free to ask for any extra help in the comments section. This will spoil some parts of the game if you haven't played yet.
You can read my Prune review here.
Starting Guide:
Follow the tutorial in level 1, which shows you how to sprout your tree by swiping your finger up from the soil. You can control the direction a bit by how you swipe.
Once the tree start growing, you can swipe at some of its branches to prune them. Doing so will make other branches grow longer. But take some care with your cutting, because if you're too hasty, you may prevent it from growing.
The goal is to get the branches to reach sunlight so the flowers can bloom. You need to make enough flowers blossom to match the stars in the sky. If you can't get it the first time, just sprout a new tree and start again.
When you've "beaten" a level, the game will allow you to continue to the next. But you also have the option to continue pruning your tree to make it taller. If you reach a certain height, you might even get a little bonus. If you're trying to reach new heights, it helps to zoom in on parts of the tree for more accuracy.
Chapter 1:
The second level introduces black orbs which damage the tree if it touches. You want to prune the tree to direct it around these orbs.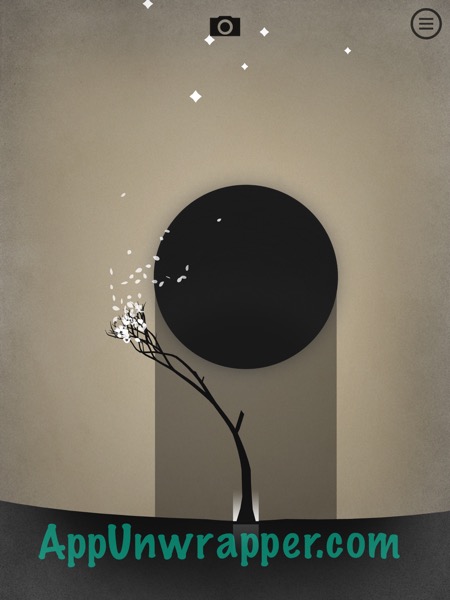 Chapter 1 also introduces orbs of blue light which help the tree grow faster, as well as forming light blue flowers. These are useful especially in dark, cavernous areas.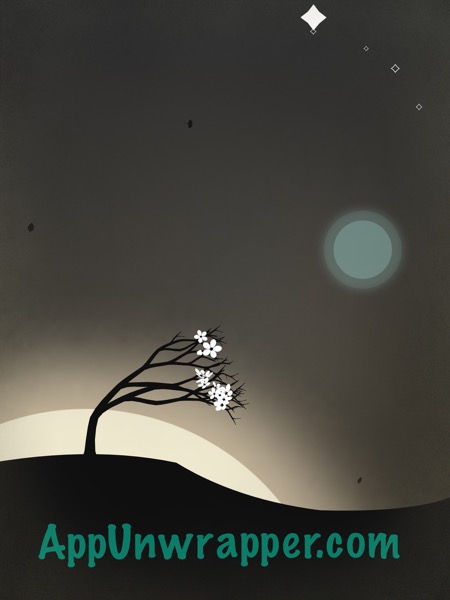 You can see my chapter 1 walkthrough video here, for levels 1-1, 1-2, 1-3, 1-4, 1-5, 1-6, 1-7, 1-8, 1-9, 1-10, 1-11 and 1-12:
Chapter 2:
Chapter 2 introduces red orbs. These are much more dangerous than black orbs. They infect any branches that touch them. If you prune those branches before they spread to the rest of the tree, you can save it. But once the red infection spreads, the tree is dead and you'll have to start over.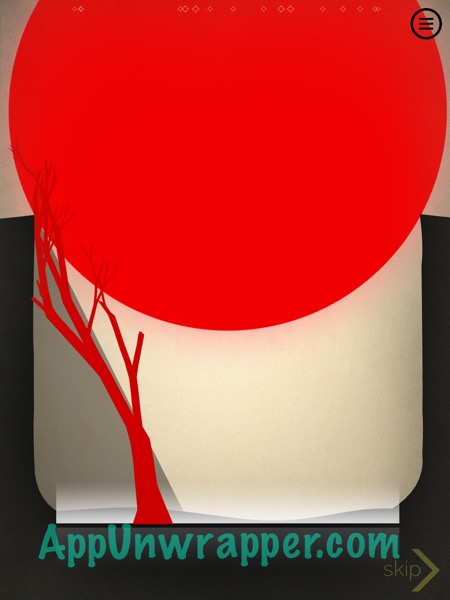 You can see my chapter 2 walkthrough video here, for levels 2-1, 2-2, 2-3, 2-4, 2-5, 2-6, 2-7, 2-8, 2-9, 2-10, 2-11 and 2-12:
Chapter 3:
Chapter 3 introduces little movable , almost magnetic, orbs that attract the tree to them. You can help direct the tree to go where you want it by using this orb. I did so to get this great effect.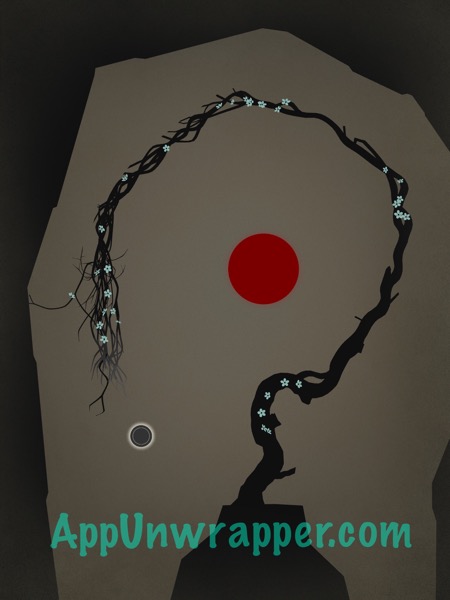 You can see my chapter 3 walkthrough video here, for levels 3-1, 3-2, 3-3, 3-4, 3-5, 3-6, 3-7, 3-8, 3-9 and 3-10:
Chapter 4:
Chapter 4 adds dripping red liquid that infects the trees the same way as the red orbs. It also introduces moving walls that are opened by touching a thin web with a tree branch.
Also new to this level is pollination, which involves growing a tree to another spot of soil, where it can drop seeds so you can grow another tree from that spot. The puzzles start to get more complex here.
You can see my chapter 4 walkthrough video here, for levels 4-1, 4-2, 4-3, 4-4, 4-5, 4-6, 4-7 and 4-8:
Chapter 5:
Chapter 5 introduces circular saws, which chop your trees if touched!
You can see my chapter 4 walkthrough video here, for levels 5-1, 4-2, 5-3, 5-4, 5-5 and 5-6:
Secrets:
**Note: The latest update added blue flowers near the shooting stars and after you complete the game, all the levels with blue stars are pointed out. But if you still need help with them, see below.**
There are some secrets to discover, as well. For some levels, if you manage to make your tree tall enough to reach the dark blue flower, it will bloom blue flowers and you'll get a few blue stars added to the sky in that level. The level icon will also show a blue star. Some levels don't show a blue flower, but you can get them anyway. The trick is too look for the shooting stars. It's a nice little bonus to go back for after completing the game. I even found a little white sapling when I went back to one of my blue levels. Not every level can turn blue, though. You can track your progress based on the stars in the sky in the level select screens.
So far, I know that levels 1-3, 1-5, 1-6, , 1-9, 1-11, 2-2, 2-6, 2-7, 2-11, 2-12, 3-1, 3-5, 3-6, 3-7, 3-9, 4-1, 4-4, 4-7, 5-1, 5-2 and 5-4 have blue stars.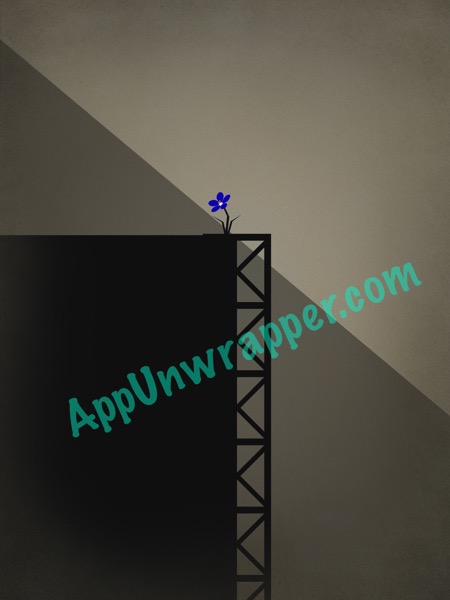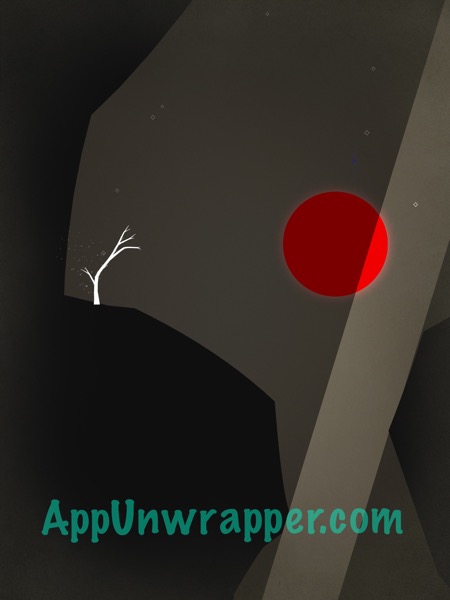 You can see my video of getting the flower in 3-7 here:
I reached the blue flower in 4-1, but it didn't give me a blue star.
You actually have to reach the shooting stars to get the blue flowers/stars! You can see me doing so in 4-1 here:
You might also like Her Story and Monument Valley.
See my list of recommended games for other games you might like.