A few days ago, I read an opinion piece on girls and gaming that I felt the need to respond to. But first, I want to give a little bit of my personal history as a woman who plays video games. I'm going to skip the early boring stuff and go straight to high school, where I found myself playing them the most. I enjoyed some PC games like Might & Magic 6+ and online games like Runescape. There was a point in high school I also spent an embarrassing amount of time playing Neopets. I hated my high school and used my Game Boy Advance as an escape. I would often sneak it under my desk in classes where the teachers were too oblivious to notice or care. I never really played any "girly" games on my GBA. I would play Pokemon, Zelda, Fire Emblem, Breath of Fire and Golden Sun. I consider these gender neutral games. They're not geared towards either sex, but meant for all to enjoy.
College was the exact opposite of high school for me. It was freeing and enlightening. Most of the classes I took were ones I wanted to take. I had some amazing English literature professors whose enthusiasm for the material rubbed off on me. I don't remember playing my Game Boy in college because I always had a book with me instead. I was also busy with a lot of other things at the time, so video games just weren't on my mind.
It wasn't until several years after college when I got an iPhone that my love for games resurfaced. I stopped carrying a book with me everywhere because I had a world of entertainment in my pocket. My iPhone felt like magic (and still does). Some of the first games I played were Infinity Blade, Dungeon Hunter, Dungeon Defenders, Antrim Escape, Contre Jour and World of Goo. It was a mixed bag of different genres and I sank a lot of time into all of them. In 2011, I realized I was spending so much time playing games on my iPhone that I thought I would start a blog for fun and see how it goes. My blog has since become my full-time job and I'm proud of what I've built. (Although I do need to get back to reading more!)
The first game I wrote about was some short, offbeat room escape game called Atmosfear, which had you turning around in your real environment to move around in the game. It was almost like virtual reality. It's a short game, but it represents the magical feel you can get from an iDevice. I think it's a good example of a game that is accessible to anyone.
Just recently, I even decided to put together a list of games I recommend, to separate all the good stuff from the mediocre ones I've played and written about. Going through my games history has reminded me of so many great titles that I had forgotten about. I'm just amazed by the number of truly unique, smart, fun games I've played on this little device that fits in my pocket. And most of these games cost under five bucks each! I had far fewer games on my Game Boy because they each cost about $30 new. So I think it's safe to say my iPhone renewed — or even increased — my love of games.
And that brings me here. A few days ago, Juliet Kahn wrote an article on Boingboing about her 17-year-old sister who used to love video games but no longer does. She says "My little sister wants games to be for her exactly what they are for boys and men: easy to love. Why does that have to be so hard?"
And I'm thinking…what? I love so many games. There have been some I've even shown off to friends who have no interest in them, like Contre Jour, World of Goo, Oquonie, Monument Valley, The Room, and most recently Her Story and Prune. I know there are plenty of other women out there who love games and they're not all playing first-person shooters (FPS).
The author goes on to say:
WeΓÇÖre not gamers. We donΓÇÖt play real games. We should stay out. My proximity to nerdhood, her proximity to the mainstreamΓÇöneither matters. Video games did not grow up with us; video games did not grow up for us.
I'm not sure where they got this idea that video games haven't grown up with us. The majority of my site's audience are adult women. If you grew out of video games, maybe it's simply because you have other things going on in your life and you don't really have the time or need for them. That was my situation in college. Her sister is a cheerleader and runs a One Direction Twitter account. It sounds to me like she simply found other interests. Why blame games for that? Why even be bothered by it in the first place? I have plenty of male friends who don't play video games because they simply have no interest. They wouldn't even know the latest popular AAA game. Not everyone wants to play games and that's completely fine.
The author then says that "there are three forces at work in teaching girls that video games are not for them."
The first force is disqualification: It takes into account the fact that girls almost certainly have played video games, but then carefully categorizes the games they're most likely to play as illegitimate. ItΓÇÖs not hard to find this attitude wherever games are discussed. A mystery thriller like Her Story, a narrative exploration game like Gone Home, bestselling titles like Animal Crossing and The Sims, all manner of virtual pet sites: Not real games! Walking simulators! Boring! Easy! Dealing with womenΓÇÖs emotions, not having guns, or simply being enjoyed by women en masseΓÇöall of these qualities act as disqualifiers. It's not just that women supposedly aren't interested in games; it's that the mere presence of femininity defines the games they like out of existence.
I understand the frustration at hearing your favorite game being called a non-game. But Her Story and Gone Home both earned near perfect scores on Metacritic, with almost every major (and minor) critic — male and female alike — hailing them as great interactive works of art. I haven't played Gone Home yet, as I don't have a decent PC at the moment. But I'll talk about Her Story a bit. It was the first game that made me feel like I was back in college, dissecting a novel for a term paper. It hijacked my brain and wouldn't let go and I love it for that. Did I notice that a few people called it a non-game? Sure. But why should that bother me much? The creator, Sam Barlow, recently announced that the game sold over 100,000 copies across platforms in only a little over a month. That hardly sounds like an unpopular game to me. He also said that most of the direct responses he gets about the game are positive, including Steam and iTunes reviews. Even the "not a game" or "what about his story?" comments on YouTube or Steam forums, he said, are drowned out by the positive ones. I myself have had plenty of people to discuss the game with, all as obsessed as I've been (or more so). The positive reactions to the game far outweigh the negative. And the few naysayers can't take take the game away from us, so why should they even be relevant? Why does anyone need their approval to enjoy a game?
As long as developers see an audience willing to buy and play their games, they'll make them. And that's the important part here — are the games being made? Hell yes! I have a bigger backlog of games than I could possibly play in this lifetime. And that doesn't include PC games or all the games coming out on a weekly basis! The world of gaming is evolving, and I think we need to acknowledge that and not brush it away because some online trolls scream "not a game!"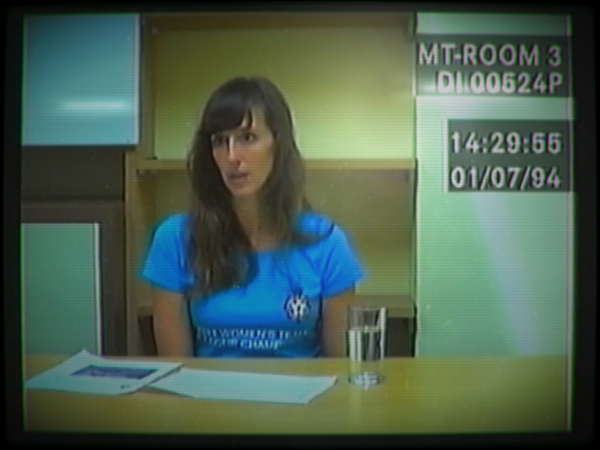 Ms. Kahn continues with the second "force" keeping girls from gaming — marginalization.
This is the second force that teaches girls video games arenΓÇÖt for them: the social hierarchy of the gaming community, and the narrow, deforming spaces it offers to the women who do persevere. ΓÇ£They have to become one of two types. ThereΓÇÖs the one gamer boys think is really hot, and they want her around, and they want to play games with her. But theyΓÇÖre still going to make her uncomfortable and say really explicit shit. I see it happen. If sheΓÇÖs cute, they tell her, ΓÇÿoh, I want to fuck you,ΓÇÖ and if she says no, sheΓÇÖs a bitch. She canΓÇÖt complain.ΓÇ¥

And the other type? ΓÇ£The other type,ΓÇ¥ she says, ΓÇ£is the ΓÇÿweirdΓÇÖ gamer girl who sits alone in the cafeteria with her DS while the gamer dudes call her fat and ugly. Both girls get put down by guys. And anyway, gamer boys try to own gaming. They claim it as theirs, as a boy thing. They automatically think girls are doing it for attention. No girl wins.ΓÇ¥
Marginalisation happens ΓÇö thereΓÇÖs no getting around that ΓÇö and itΓÇÖs horrible for everyone affected. IΓÇÖve personally been fortunate to not receive such negative attention, to the point people are often surprised to learn IΓÇÖm female, and I know other women writing about games whoΓÇÖve never felt threatened. But thatΓÇÖs not to say it doesnΓÇÖt widely happen, and that things need to change. I therefore think itΓÇÖs vitally important to acknowledge it when we see positive things occur, and then champion them, using relevant titles as examples of how things can change for the better. And based on the games currently available to us, I do believe progress is being made.
Besides the examples I've already given, we have Broken Age, which features a female protagonist who both bakes and throws a mean punch! There's also Piloteer for iOS, which I haven't played myself, but features a female character in stilettos flying a jet pack. The developer, Whitaker Trebella, even refused to add a male character because he wanted women and girls to feel what it's like to have the only playable character be geared towards them. There are developers making conscious decisions to be inclusive with their games, but you have to want to find them. And more importantly, you have to support them. The best way to see more of the games you like is to buy them and spread the word about them. Don't ignore them or dismiss them just because someone else does. Perhaps even tell the developers directly that you appreciate their efforts to be more inclusive.
The third problem, Ms. Kahn says, is marketing:
ΓÇ£There arenΓÇÖt really any games that seem positive to me,ΓÇ¥ my sister explains. ΓÇ£TheyΓÇÖre all about violence and nudity. I donΓÇÖt like how the female body is made out. It makes me really uncomfortable. All of the commercials are for guys.ΓÇ¥
I agree with this to some degree. It is off-putting as a woman to see so many advertisements geared towards horny men. But it's nothing new — we see it in all advertisements across the board. It's a problem with marketing, but it doesn't have to stain the entire games industry and nullify the amazing things happening in the gaming world.
The author continues to say:
She doesnΓÇÖt know about Never Alone. She doesnΓÇÖt know about Gone Home. But she knows about Kate Upton in a strategically knotted bed sheet. She knows about Booker DeWitt and his face-shredding skyhook. Anything beneath that top stratum of blood and jiggle is invisible to her. So why would she go spelunking into gaming with no clear purpose? Why would she assume thereΓÇÖs anything worthwhile out there for her to discover? Without me, sheΓÇÖd never have heard of all the progressive indie titles I rattle off, and would have no reason to believe they exist. She doesnΓÇÖt know about Steam; she doesnΓÇÖt even really know about PC gaming period.
And this is what really bothers me. She blames advertisements for not telling her sister about games she'd like and GameStop for not carrying games she wants to play. I agree that it would be nice if GameStop had a larger variety that appealed to her. But GameStop is a small store — at least by me — with a small selection. And she herself has pointed out that these games do exist. Her sister just never went looking for them outside of advertising and game stores. How can anyone expect to learn about the world from advertisements? I don't even see that many commercials for games and I watch a lot of TV. If you're shopping for a car, TV ads might be helpful (and even then, you'd do research before buying). But not for games. Just like one wouldn't expect to learn everything about food or other necessities from ads, one shouldn't expect to learn everything about their hobbies from ads.
Music is another passion of mine. I don't play any instruments, but I'm always looking for new music that appeals to me and I try to see as many of my favorite bands live as I possibly can. But I don't listen to the radio. I don't listen to most mainstream music. I discover music either by hearing the band live and falling in love with them, hearing a random song somewhere and using Soundhound to identify it, looking online for music similar to what I'm listening to, or simply from friends who share similar taste. I don't expect to walk into a music store and find a list of music tailor-made just for me — especially with music stores shrinking and disappearing due to digital downloads. I don't expect to turn on the TV and find advertisements geared towards my tastes. I explore and do research! You can't expect to learn about all the great things in the world from advertising!
The same goes with games. You need to put in a tiny bit of legwork if you want to find the games that appeal to you. It's not that hard, though. Most of the information can be easily found online. And even the games themselves are online! Most games are digital now, which makes them more accessible than when they were only available in stores. I believe we're living in a golden age of games. I only play on my iPhone and iPad, but some PC games have me strongly considering getting a new PC to play them. Gone Home, Dear Esther, The Vanishing of Ethan Carter, the upcoming Fran Bow and Tsioque, just to name a few. I tell myself I don't play PC or console games because I don't trust myself to have a life outside them if I start. But just the short list above has me strongly reconsidering.
The author's sister says she wants more Cooking Mama and games on her phone. A quick Google search — not even the App Store, but Google! — brought up a Cooking Mama mobile game for both the iOS App Store and the Google Play store. A little research can go a long way! I don't think it helps our case for inclusiveness to ask for games that already exist. If there's a game you want to play, research it before assuming that you won't find it.
I don't play Cooking Mama, Diner Dash, Candy Crush or that Kim Kardashian game. But I also play very few games about war, guns or hunting. And I don't feel the need to explain my choices to anyone. I've built up an audience of readers who are interested in my opinions because they like the same games. I don't expect someone who only plays FPS games to ask for recommendations. And I don't expect them to validate my choices in games.
Her sister says, ΓÇ£I donΓÇÖt know. Maybe I didnΓÇÖt grow out of video games. Maybe video games just didnΓÇÖt grow up with me.ΓÇ¥ I disagree with this. Video games have grown up, but she didn't grow with them. There are mature games out there now. You don't have to be a "gamer" to find something of interest. Games like Monument Valley and Her Story have proven this. They have mass appeal from people who play games on a regular basis as well as those who rarely even touch a game. They've even evolved enough to draw in older gamers. Joel McDonald, the creator of Prune, has gotten emails from 70-year-olds who never play games but love playing his. If that's not an example of games evolving and becoming inclusive, I don't know what is. Games aren't just for boys anymore. The meaning of the word "gamer" is broadening to include more types of people and more types of games. And many games aren't made specifically for girls or boys. They're simply games. And they're attracting intelligent, thoughtful people, along with insightful discussions such as this one. But you have to want to find them.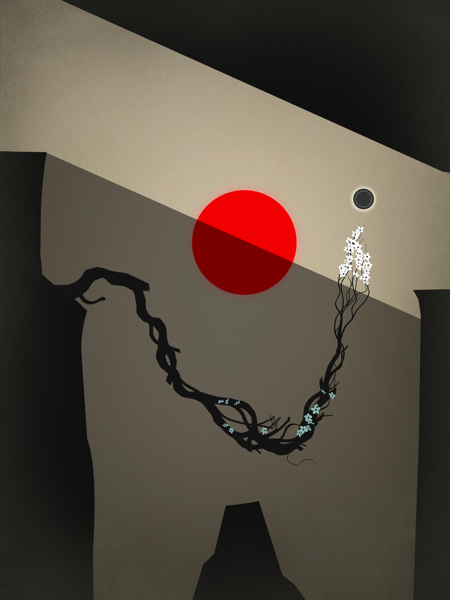 I usually avoid these topics, trying not to stir anything up. But I felt I needed to say something this time because articles like this just make us all look bad. It's fine to ask for more diversity in games. We all want that. But don't give examples of those games and then sweep them under the rug. If you want to find good games, look for them. You can't expect them to just fall from the sky onto your front porch. Do some research if it's really something you're interested in. Go online to sites that cover the genres you like. Ask around. But you can't blame indie developers for not knocking on your door to let you know their games exist. They can't afford the advertising that bigger developers can afford, so you're going to have to do just a little bit of work to find them. In fact, if you do find games you like, try to spread the word so more people find them. The best way to ensure that you'll see more of the same is if they sell well.
On a similar note, I'm not a fan of games with pay-to-win mechanics. So I go out of my way to point out quality games that avoid them and give them extra attention. I also rarely cover a game that has monetization I don't agree with. I'm not sure how much of a difference my small site makes in the big scheme of things, but I'm trying to do my part. And I do the same for games that I feel go out of their way to be inclusive.
Now don't get me wrong. I think there's still a long way for us to go to make gaming more inclusive. But we have to acknowledge the battles that we've won or we'll never win the war. We can't pretend no progress has been made when clearly there have been many positive changes. We can't blame the entire games industry for our own oversights. Use the examples of inclusive games to spread awareness and show what can be done instead of trying to create new problems. Instead of widening the gap between so-called "gamers" and "non-gamers," share your favorite games with people who think gaming isn't for them and maybe you'll find another ally to join the war.
**In the spirit of sharing, I'd like to add a few more of my favorite games that weren't mentioned here or in the original opinion piece that I would consider gender neutral or "female-friendly." I encourage others to add their own recommendations in the comments section:
Forever Lost by Glitch Games (iOS, Android)
God of Light by Playmous (iOS, Android)
The Inner World by Headup Games & Studio Fizbin (iOS, Android, PC, Mac)
The Lost City by Fire Maple Games (iOS, Android)
The Silent Age by House on Fire (iOS, Android)
Alto's Adventure by Snowman (iOS)
FRAMED by Loveshack (iOS)
Spirits of Spring by Minority Media Inc. (iOS)
Little Inferno by Experimental Gameplay Group & Tomorrow Corporation (iOS, Android, PC, Wii U, Mac, Linux)
Jenny LeClue – Playable Teaser by Mografi (iOS, PC, Mac, Linux)
**Note: The images in the top banner are from these games: Prune, Monument Valley, Contre Jour, Broken Age, Alto's Adventure, God of Light, Oquonie.