Escape Alcatraz – Devious Escape Puzzler (Alcatraz: The Mystery Room Escape Adventure Game 2 / Alcatraz: The Room Escape Game)
By: FreshGames, LLC (AppForge Inc.)
This is a complete step-by-step walkthrough with hints, tips, tricks, solutions and answers for the iOS and Android game Escape Alcatraz – Devious Escape Puzzler by AppForge. Feel free to ask for extra help in the comments section.
Walkthrough:
Page 1 | Page 2 | Page 3 | Page 4 | Page 5
9:00 AM, Workshop:
31. Time to build tables! First, you need to pull out two sets of table legs. That means you need to find four that match and then another four that match. For me, I found eight that looked the same, but it might be randomized.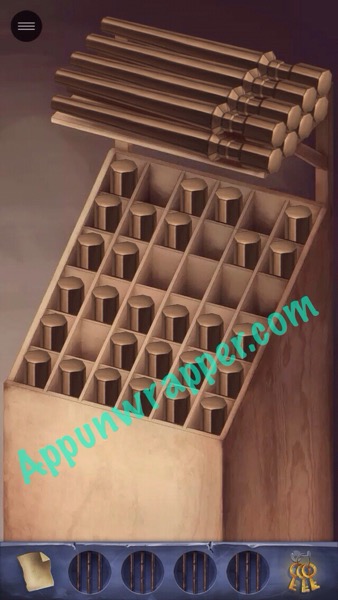 32. You need to place all four table legs on the table. To do so, drag one from your inventory and wait until the red circle turns green before you drop it. All four legs need to remain standing to clear the level.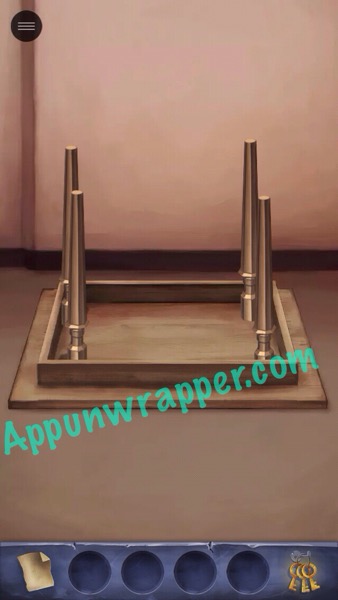 33. You need to drag the wooden pieces to the trash. Then grab the four tubes of glue to your list, but only when the guard is behind the column. Otherwise he'll stop you!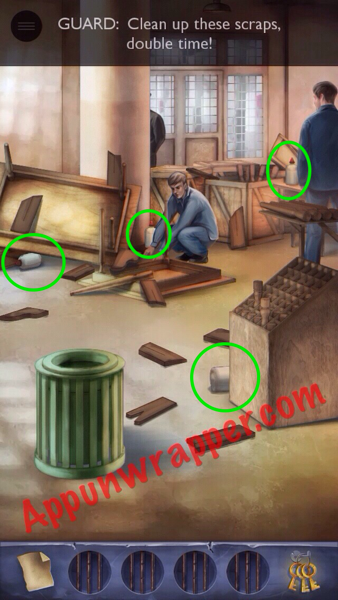 2:00 PM, Prison Yard:
34. Time to earn more raincoats. read the instructions here. You basically can roll as many times as you want and will get a cumulative score. But if you get a 7, you lose all your points. You need to get the highest score to win.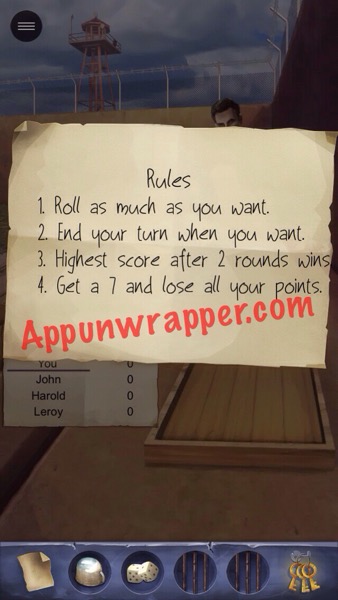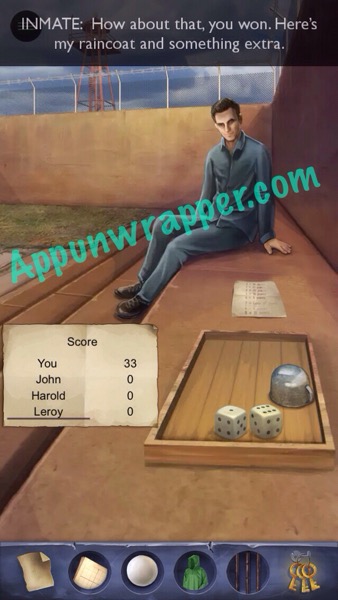 35. Here you have to select the shiv/knife and tap the numbers between your fingers quickly without stabbing yourself. Look at the numbers below the red bar/timer. I suggest memorizing them before tapping the arrow to start the stage. You need to tap those numbers in order before the red bar runs out. Then you'll get another raincoat.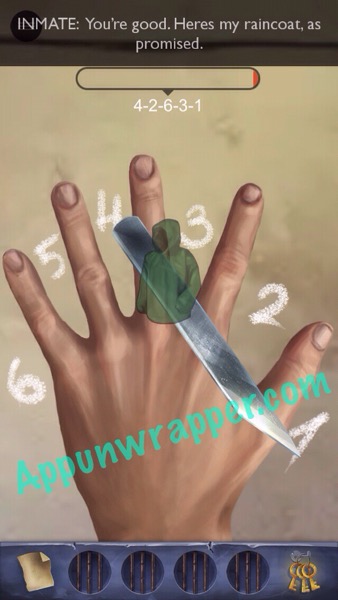 36. You need to collect the last eight raincoats. Here's what to do. A word is written on the wall. It might say "pants" or "shirt." Whichever one it says, you need to collect those in the laundry basket. If you collect the wrong items, the guard will get annoyed and make you start over. When you see a green raincoat, tap it to collect it. When you get eight, you can move on.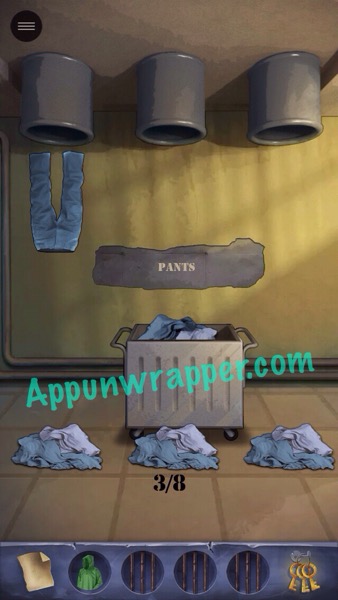 8:00 PM, Music Hour:
37. Tap on the toilet and then remove the piece of the wall and talk to the guy on the other side. He'll tell you do waste some time. Tap on the table and play some Sudoku. Mine looked like this in the end, with a 1 in the last spot.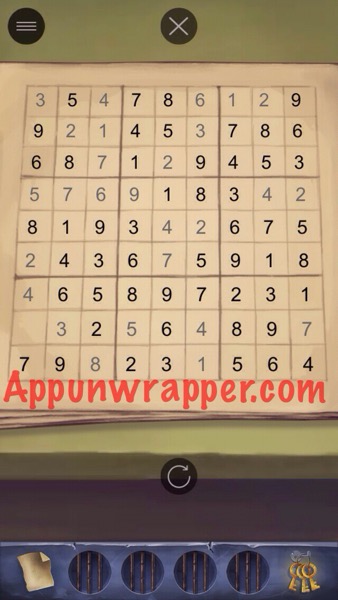 38. This is another annoying one. You have to bounce the ball off the floor to the wall and than catch it. You need to do this 14 times to beat Roy's score.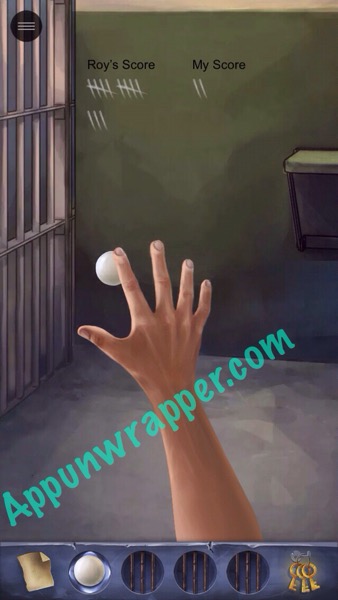 You can also watch my walkthrough video for level 38 to the end of the game:
9:00 PM, Lights Out:
39. Put your fake head in the bed, then slide the grate off the hole and go through.
40. Tap the black arrow. Now it's time to cut the raincoats up and build a raft. Cut each piece in half.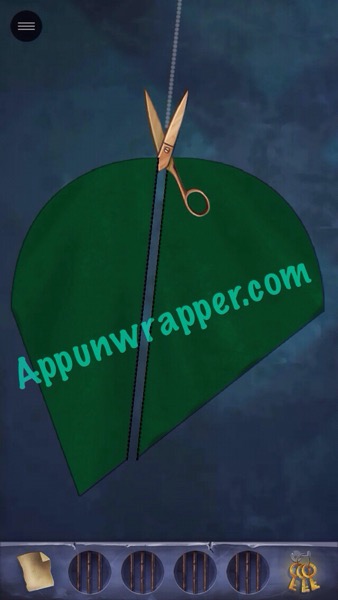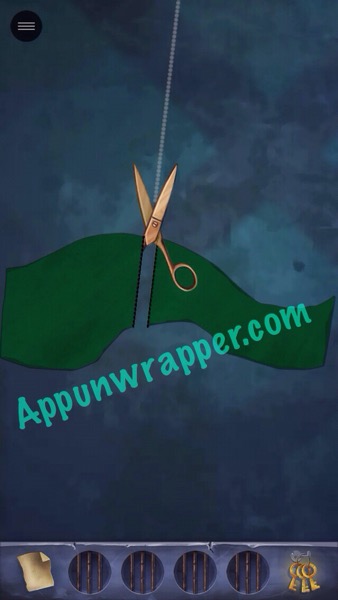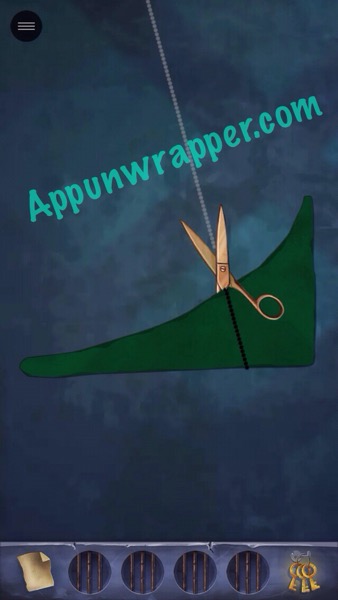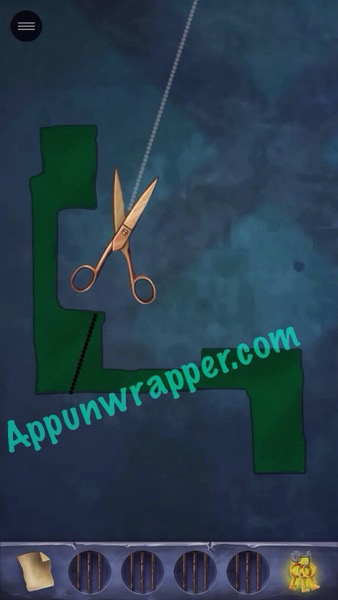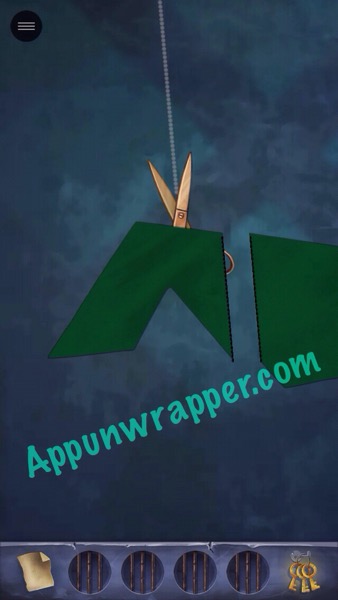 Click on the little numbers below to continue to page 5 of the walkthrough or click here.
***
Note: Sometimes a promo code is provided for a game, but it does not affect the review in any way. At AppUnwrapper, we strive to provide reviews of the utmost quality.

Check out my recommended list for other games you might like.

If you like what you see on AppUnwrapper.com, please consider supporting the site through Patreon. Every little bit helps and is greatly appreciated. You can read more about it here. And as always, if you like what you see, please help others find it by sharing it.

I also offer affordable testing and consulting for iOS developers.

COPYRIGHT NOTICE © AppUnwrapper 2011-2020. Unauthorized use and/or duplication of this material without express and written permission from this blog's author is strictly prohibited. Links may be used, provided that full and clear credit is given to AppUnwrapper with appropriate and specific direction to the original content.