51. Notice some of the numbers on the keypad have red fingerprints on them. Tap on the darkest one first, and make your way to the lightest. For me, the order was 908346.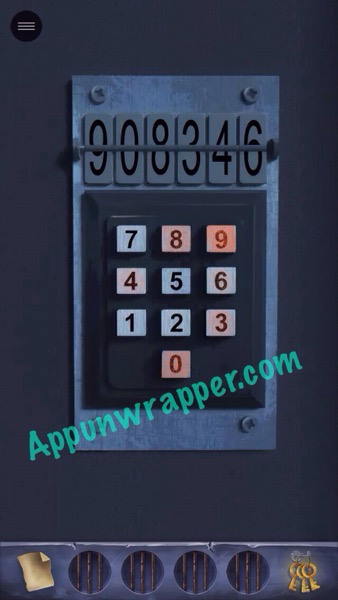 52. Take the bucket, then tap on the circuit breaker. Switch off B5 (the external lights).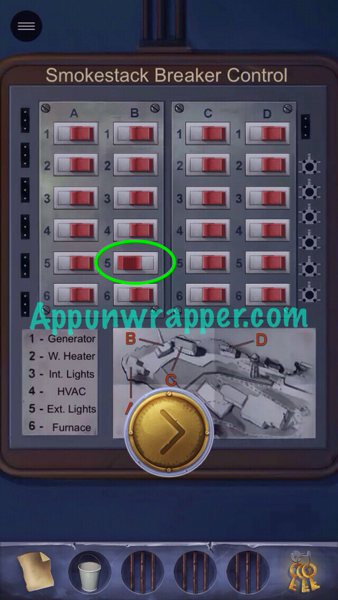 53. You now need to use the accordion to pump the raft up with air. But the guard's spotlight can catch you. The best way to do this without risking getting caught is to pump a bit of air into the raft, then drag the raft towards you until the spotlight disappears. Repeat until there's enough air in the raft to complete the level.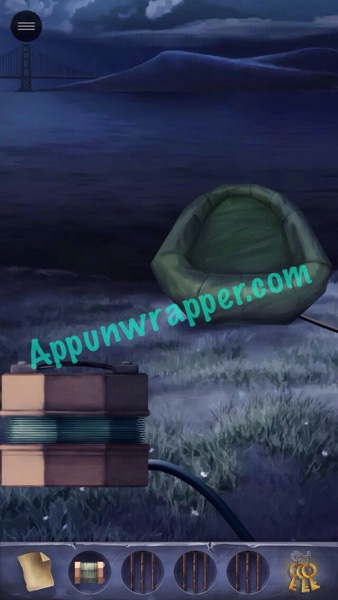 54. You now have to use the oar to row the raft to safety. Head towards the light in the distance. But it's really easy to mess up and sink the raft. Use the bucket to bail out any water before it causes you to sink. You also need to keep the raft pointing straight at the light ahead or it can sink, especially when the shark comes at you. You need to be pointing straight ahead so when the shark goes under the raft, it doesn't tip over. Never row more than twice on one side of the raft or you'll tip over. Eventually you should make it to shore.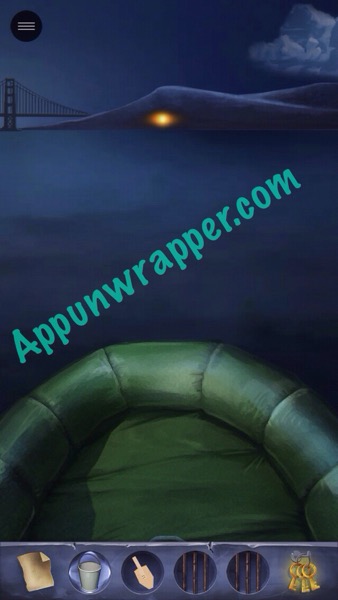 55. Pick up the box of matches. Select the match and strike it against the paddle to light it. Then light the raft on fire to finish the game!
Congratulations! You escaped Alcatraz!
***
Note: Sometimes a promo code is provided for a game, but it does not affect the review in any way. At AppUnwrapper, we strive to provide reviews of the utmost quality.

Check out my recommended list for other games you might like.

If you like what you see on AppUnwrapper.com, please consider supporting the site through Patreon. Every little bit helps and is greatly appreciated. You can read more about it here. And as always, if you like what you see, please help others find it by sharing it.

I also offer affordable testing and consulting for iOS developers.

COPYRIGHT NOTICE © AppUnwrapper 2011-2020. Unauthorized use and/or duplication of this material without express and written permission from this blog's author is strictly prohibited. Links may be used, provided that full and clear credit is given to AppUnwrapper with appropriate and specific direction to the original content.