21. Head down the middle path to screen 44. Solve the sliding tile puzzle here by matching the symbols on the left to the symbols on the right. We can't solve the next puzzle yet.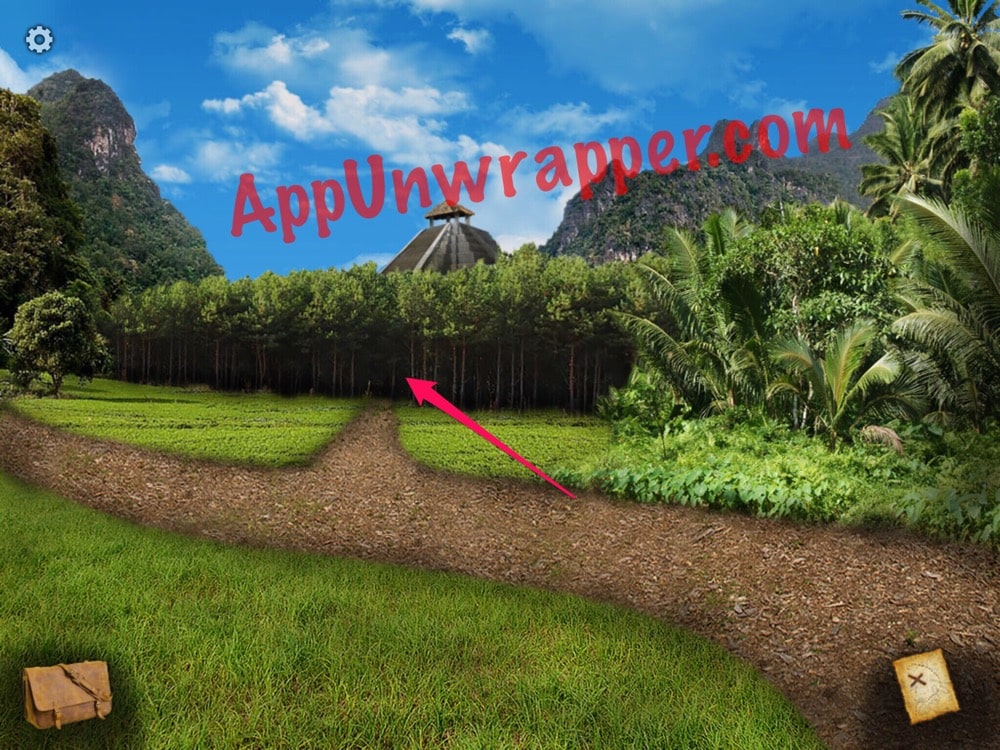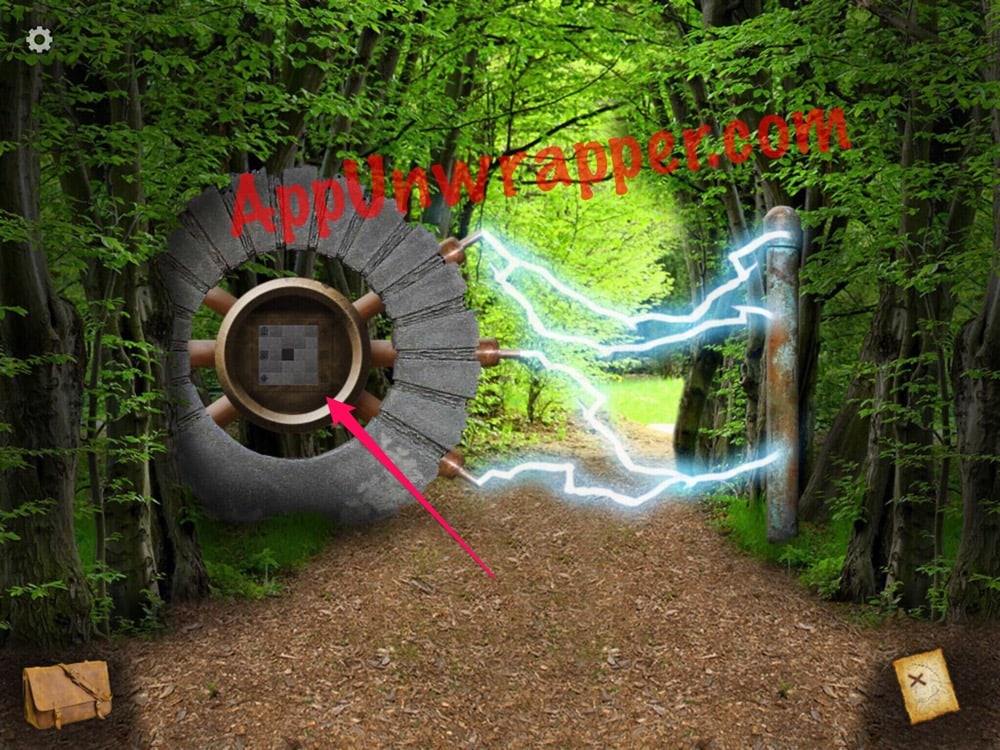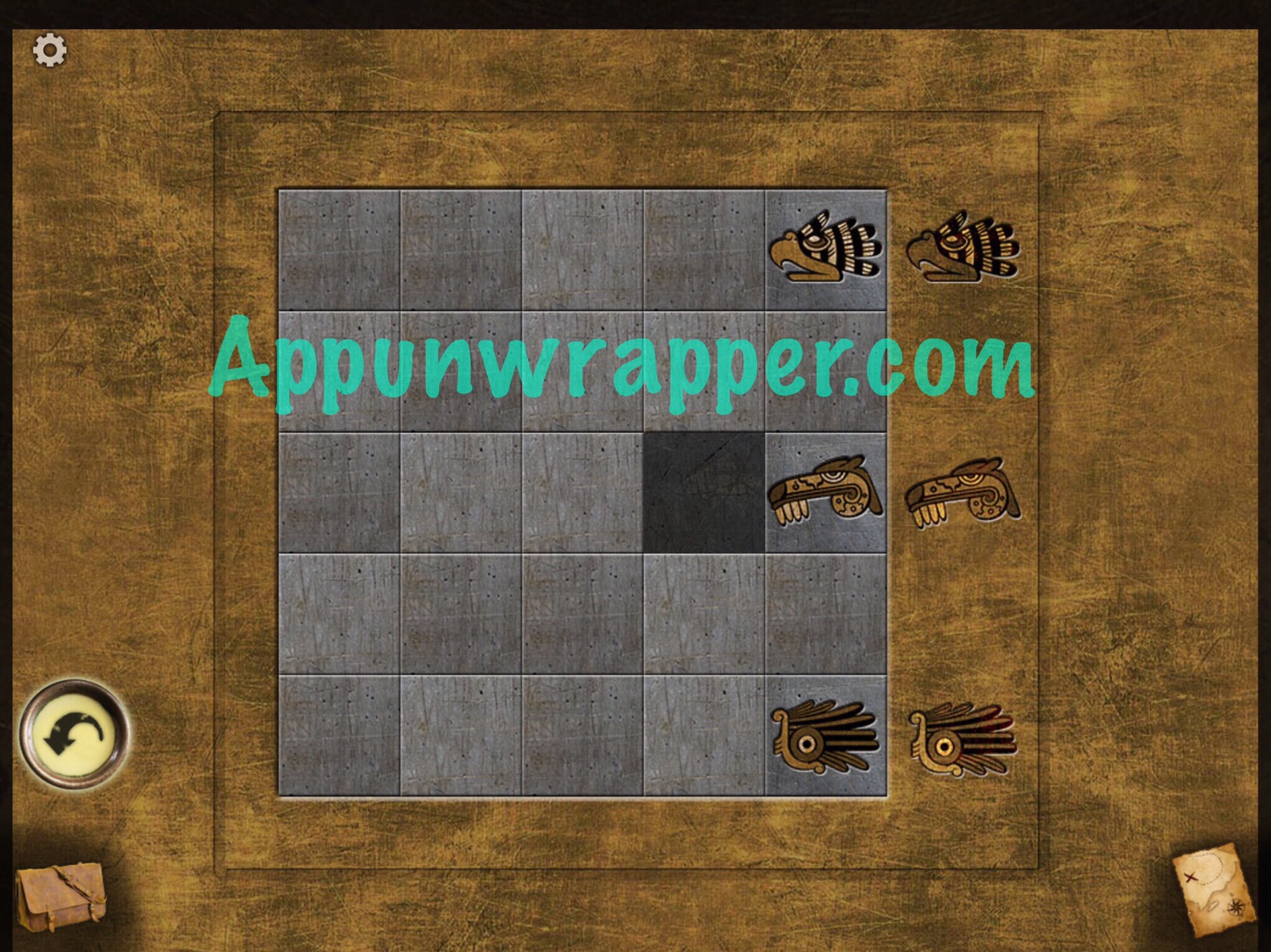 22. Go back to screen 40. Go south to the pit at screen 33. Place the ladder over the hole so you can cross to screen 24.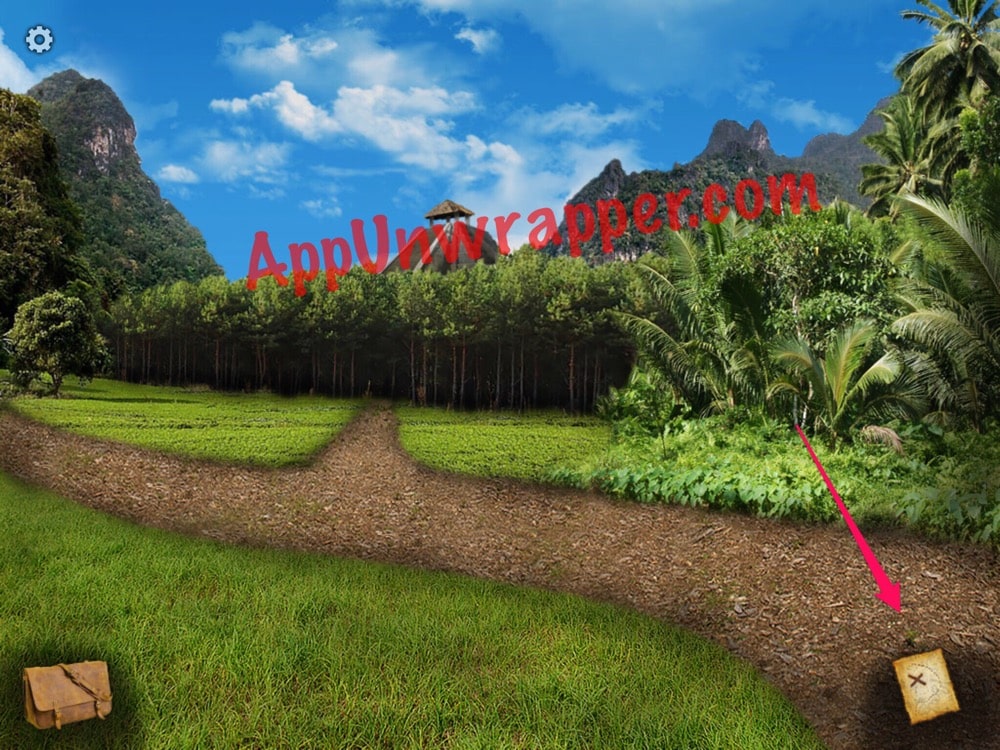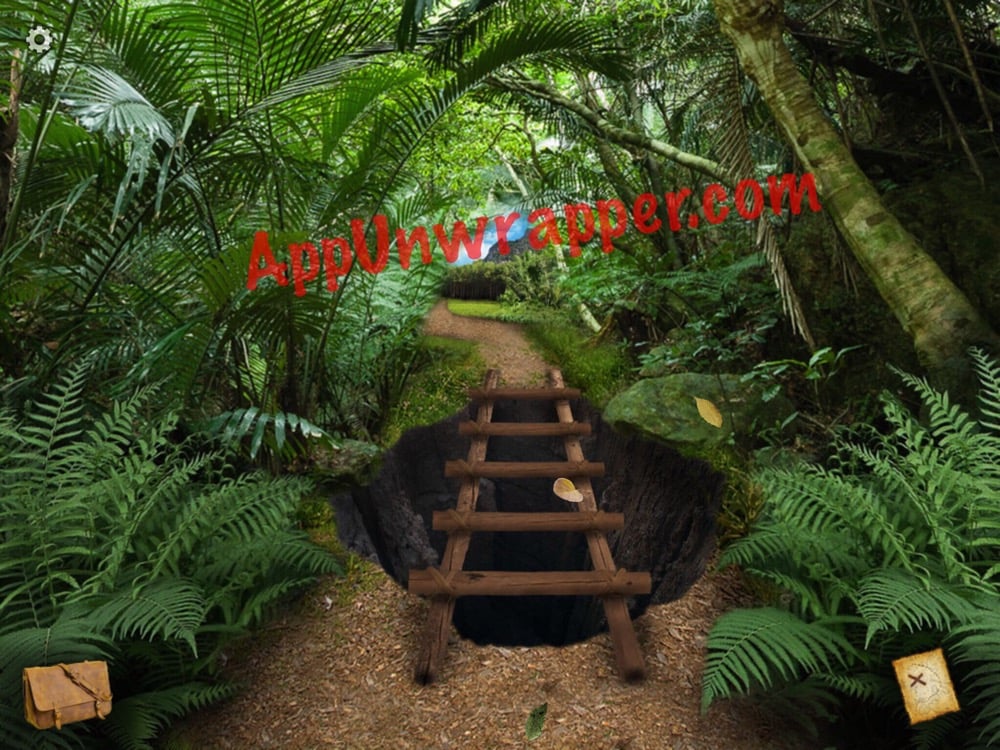 23. Go south the screen 14, then right to screen 15 and right again to screen 16. Go into the cave to screen 17 and pick up the hatchet.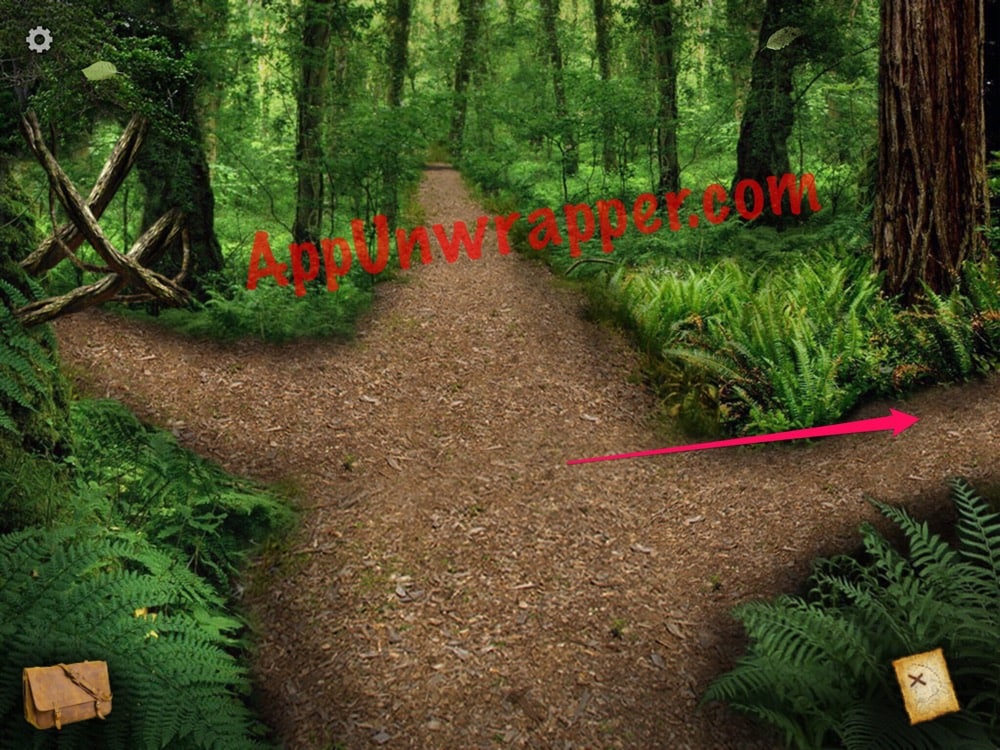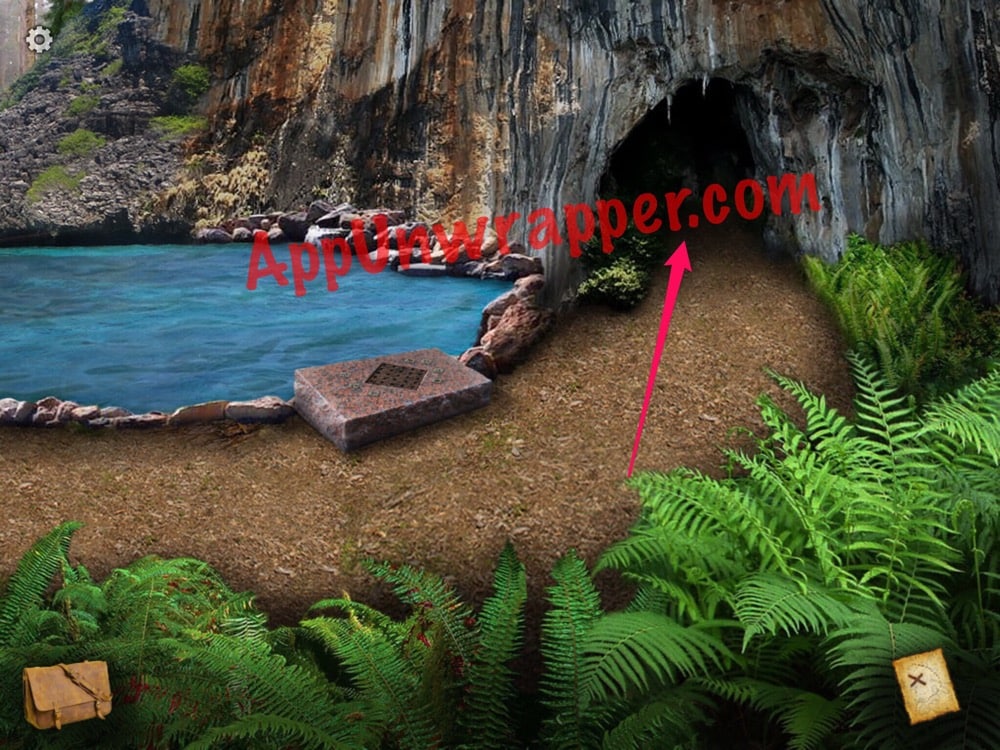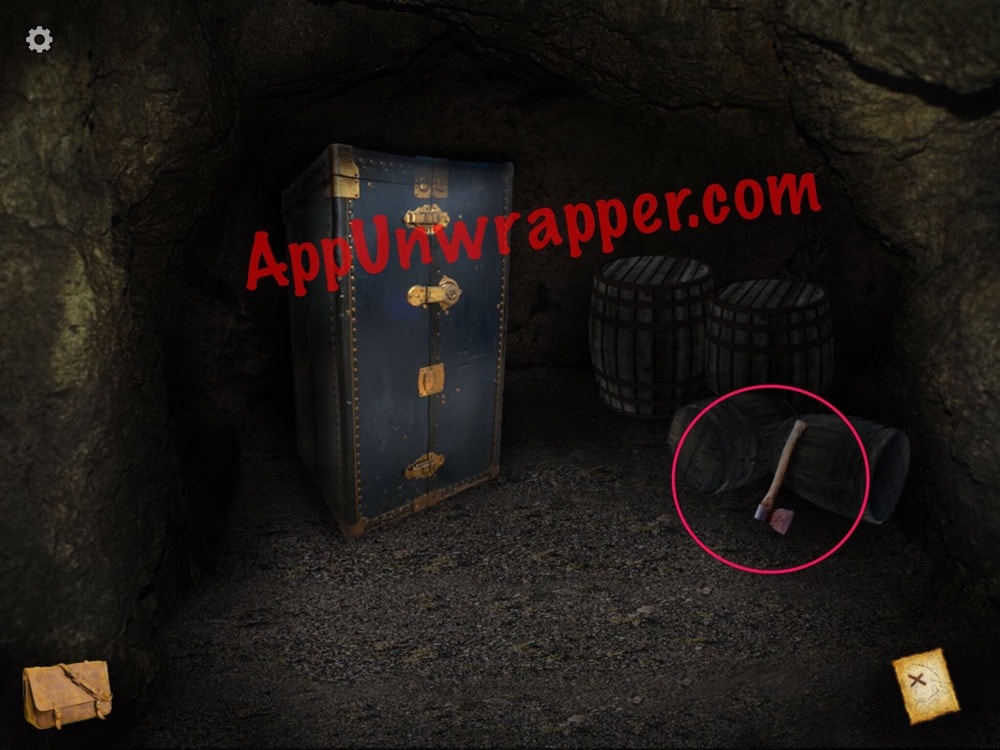 24. Go back to screen 14 to get a shortcut back to screen 13. Then, go back to screen 24 and cut through the vines to the left with the hatchet. Go through the opening to screen 23 and take the magnet. Also, look at the clue on the wall.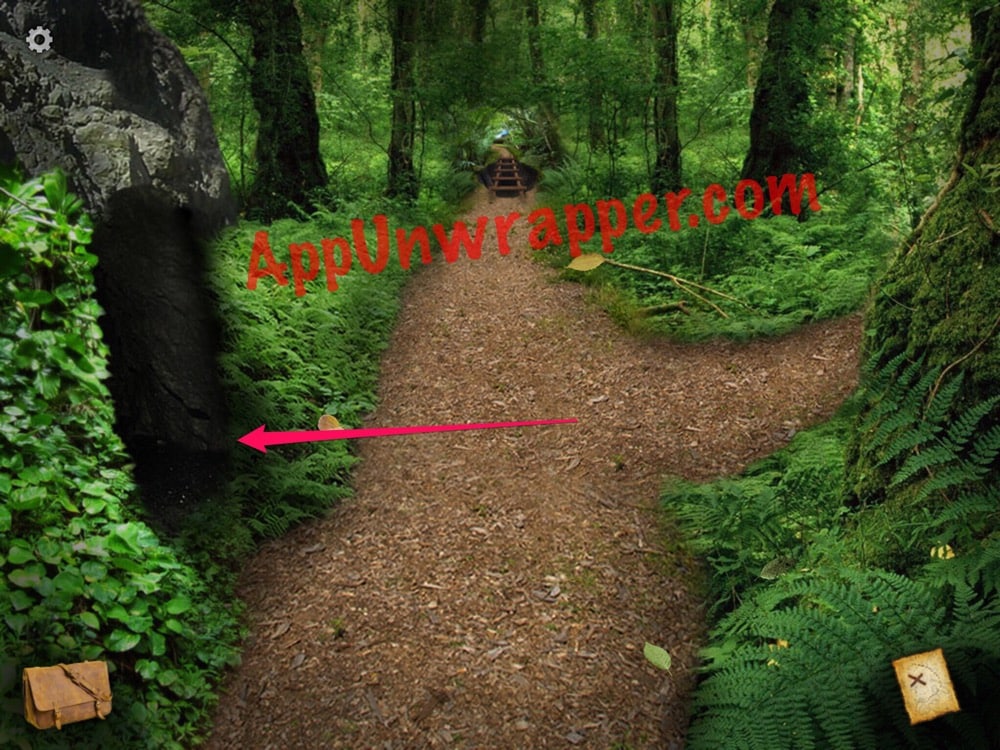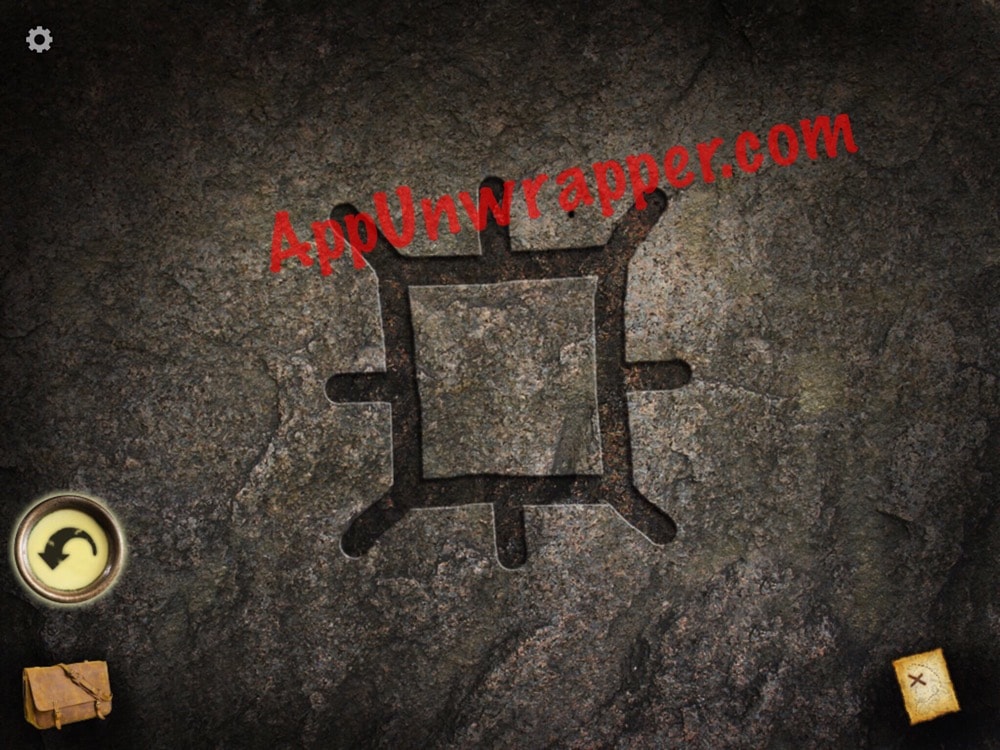 25. Go back to screen 22. Use the clue you just found to solve the glowing dots puzzle and get the small carved tile.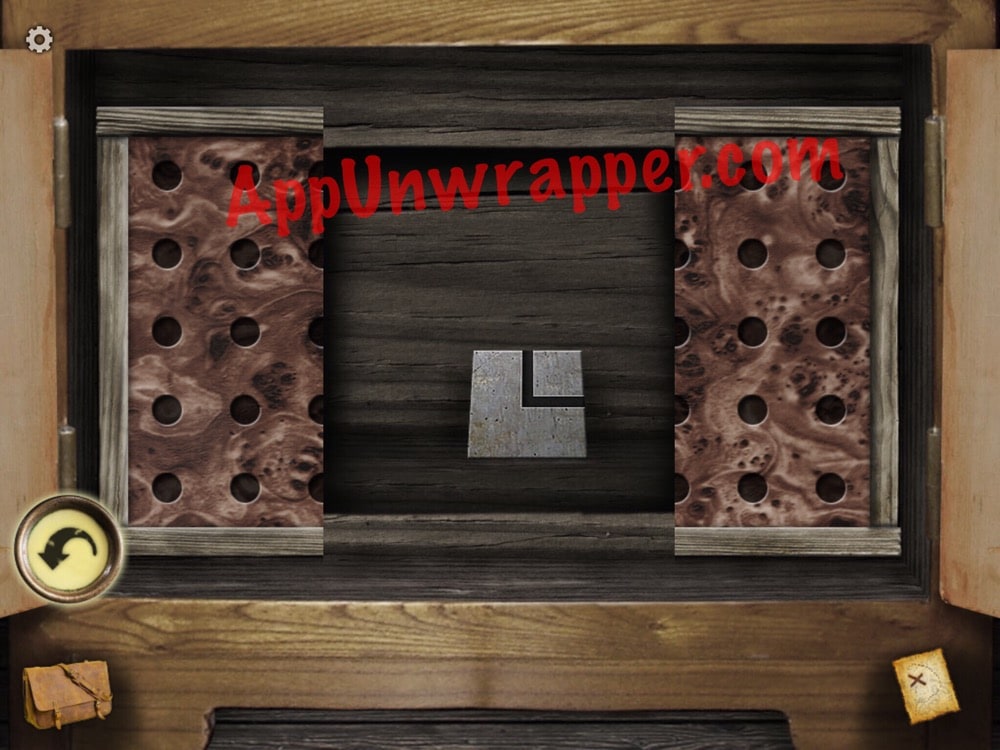 26. Go back to screen 13. Use the magnet on the mound of sand to find a metal crank/handle. Take it. If you haven't done this yet, use the hatchet to cut the vines in the way and go through to screen 14.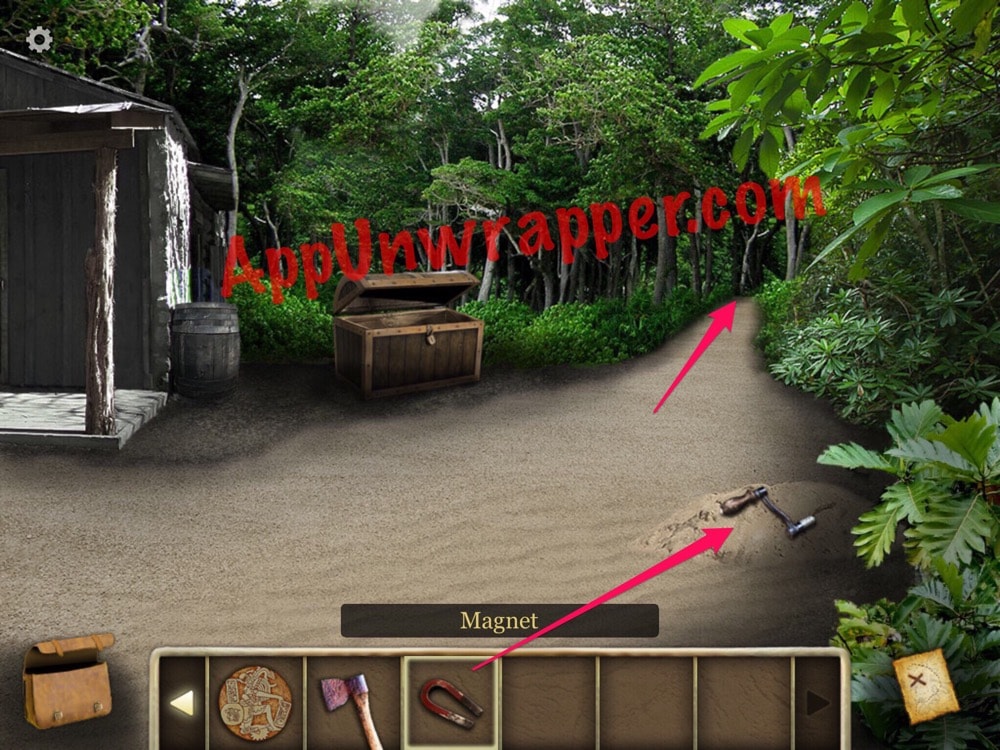 27. Go north to screen 24, then right to screen 25. Insert the crank into the tree trunk and turn it. Then get into the basket that lowers down and let it lift you up to screen 34.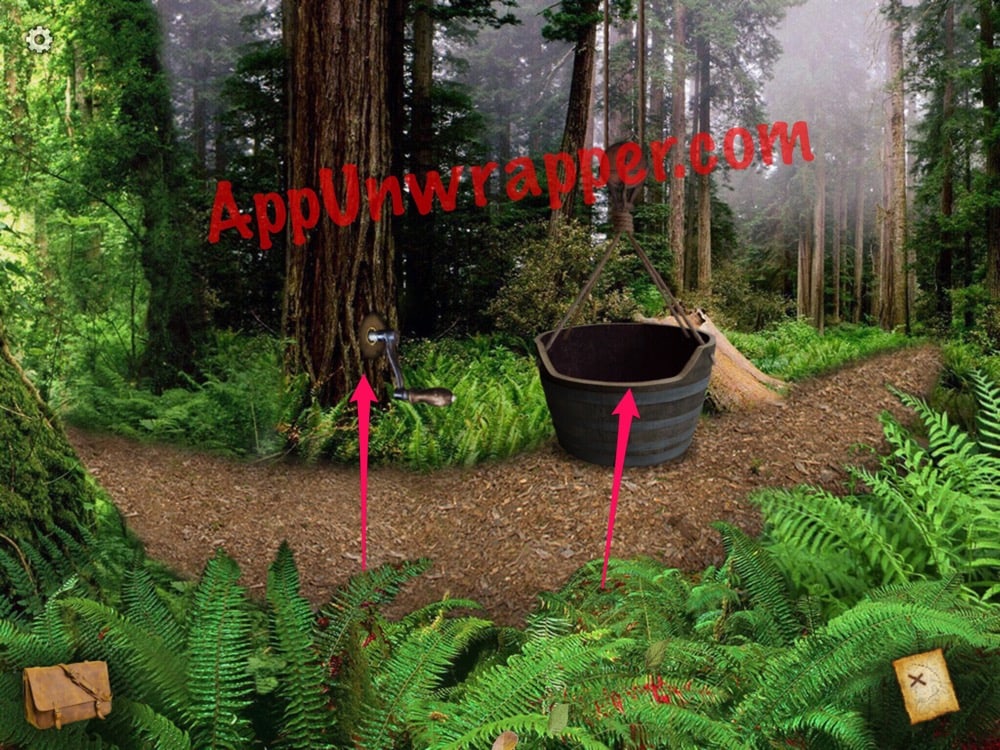 28. You can't do anything in this hut right now, so continue on to the other hut (screen 45). Go inside to screen 51. Pick up the tablet from the floor. Then solve the puzzle on the table to get the valve handle from the drawer.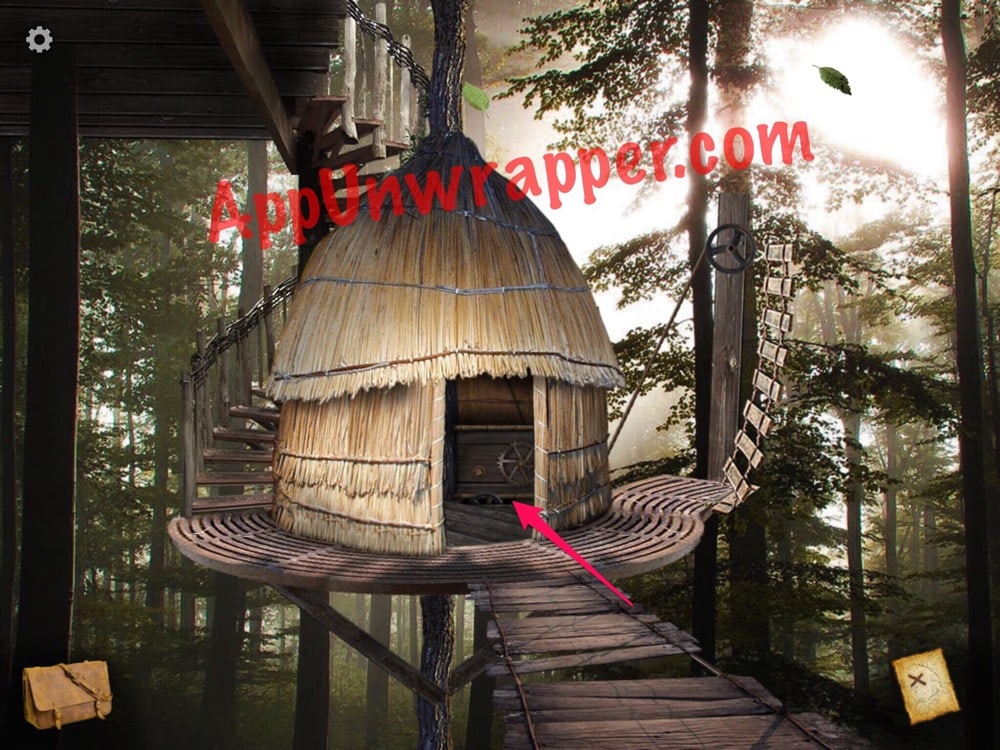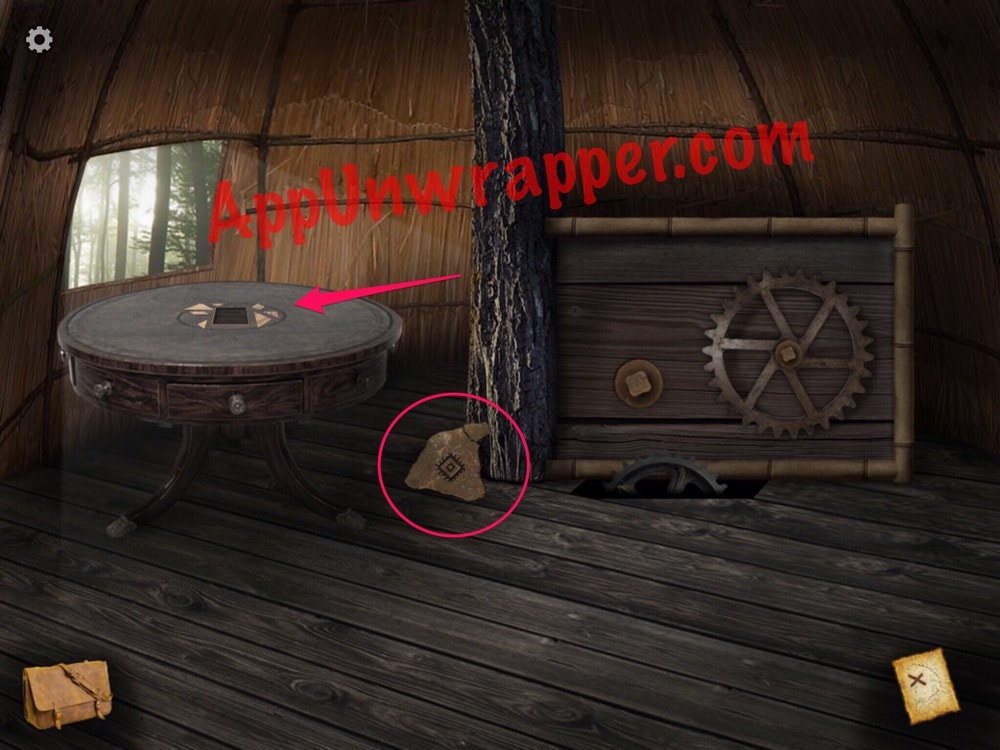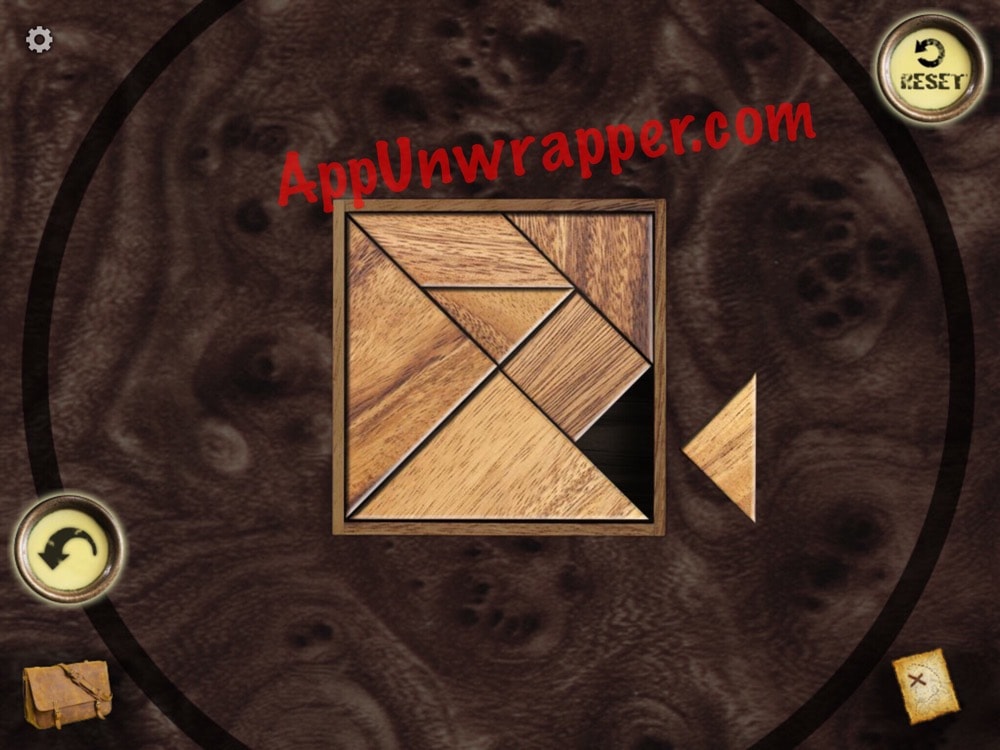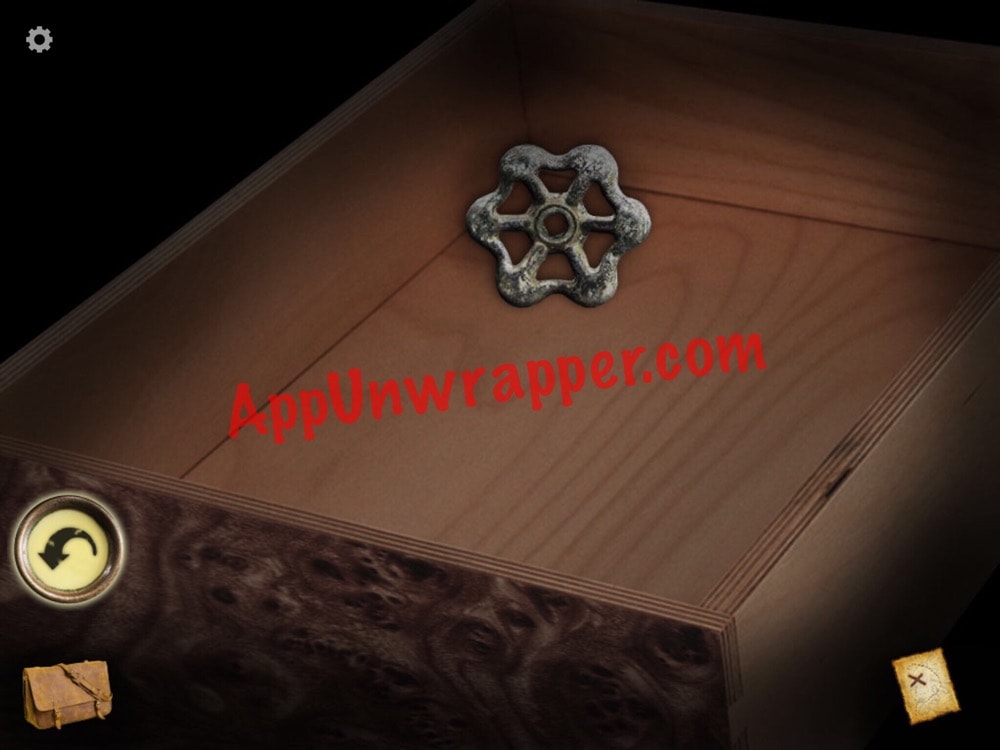 29. Leave and head up to screen 50. Pick up the small carved tile.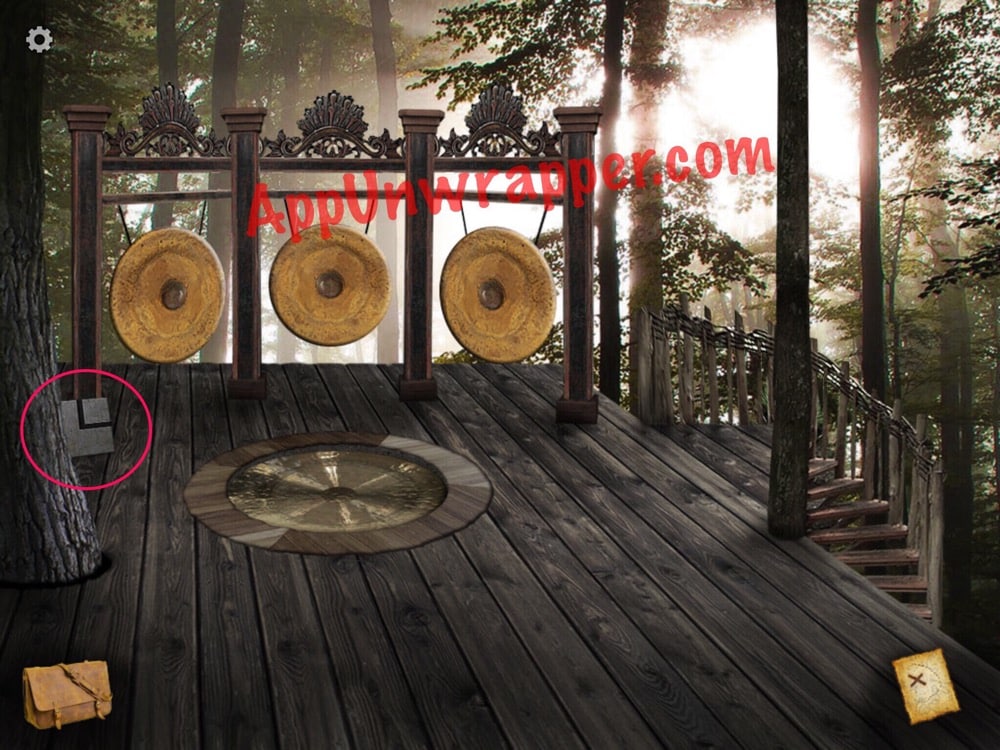 30. Go back to screen 4. Place the two small carved tiles with the others and then solve the rotating tile puzzle. Take the z-shaped key and the parchment.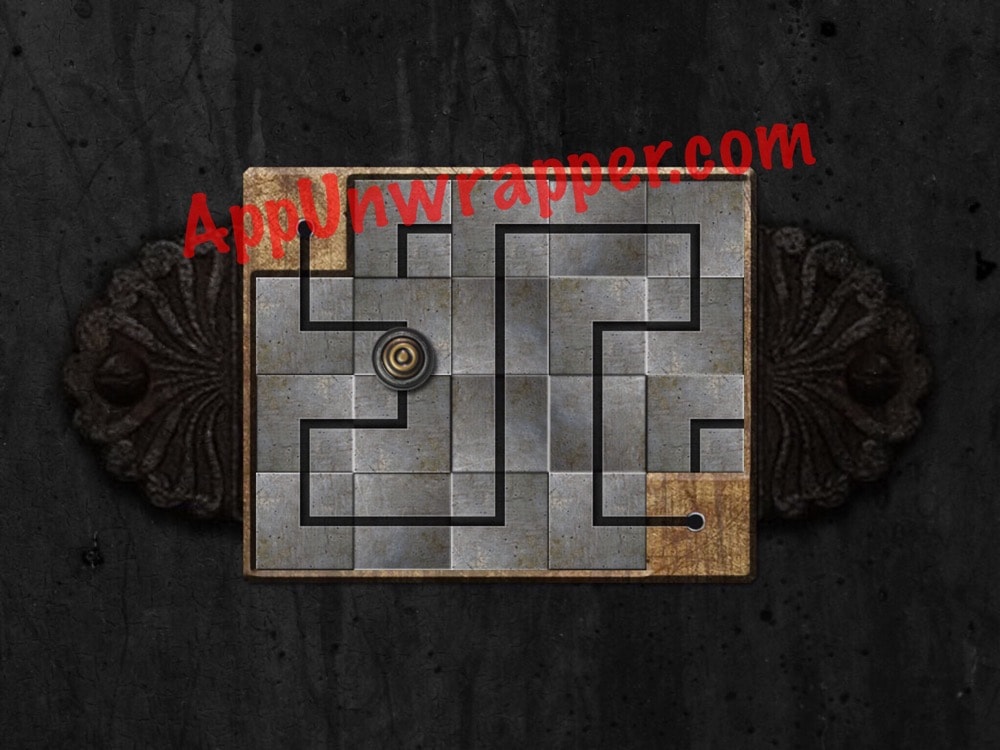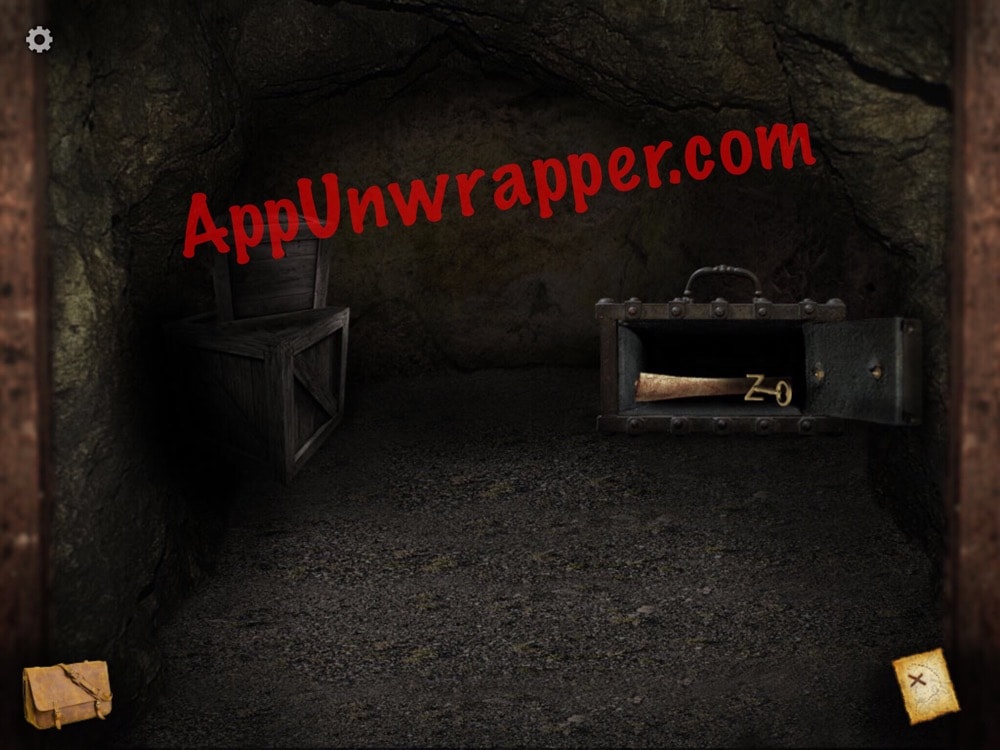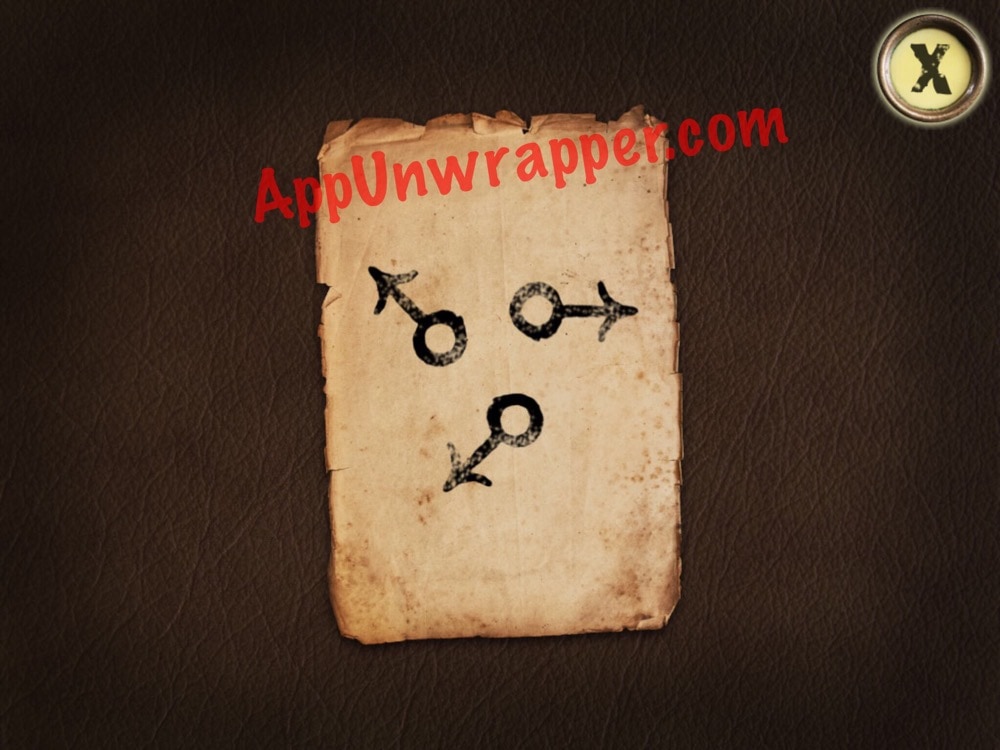 Click on the little numbers below to continue to page 4 of the walkthrough or click here.