31. Go back to screen 44. Use the clue from the parchment to figure out which directions to rotate each dial. The electricity should now be off and you can continue through to screen 55.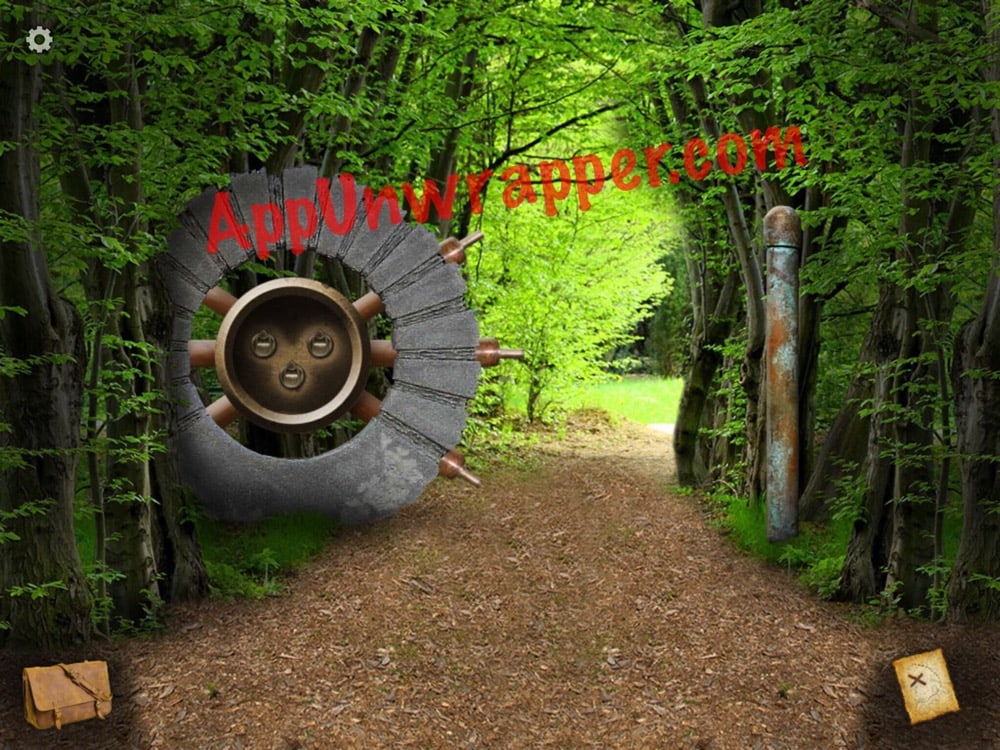 32. Continue up the stairs to screen 61 and then on to screen 68. Pick up the iron key and large gear.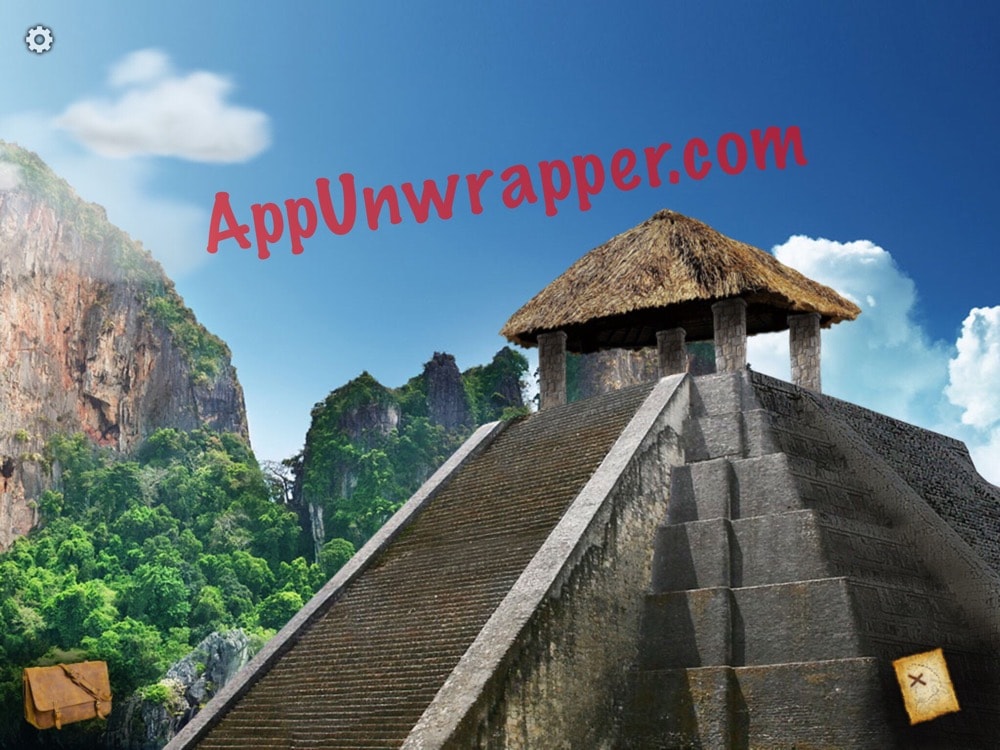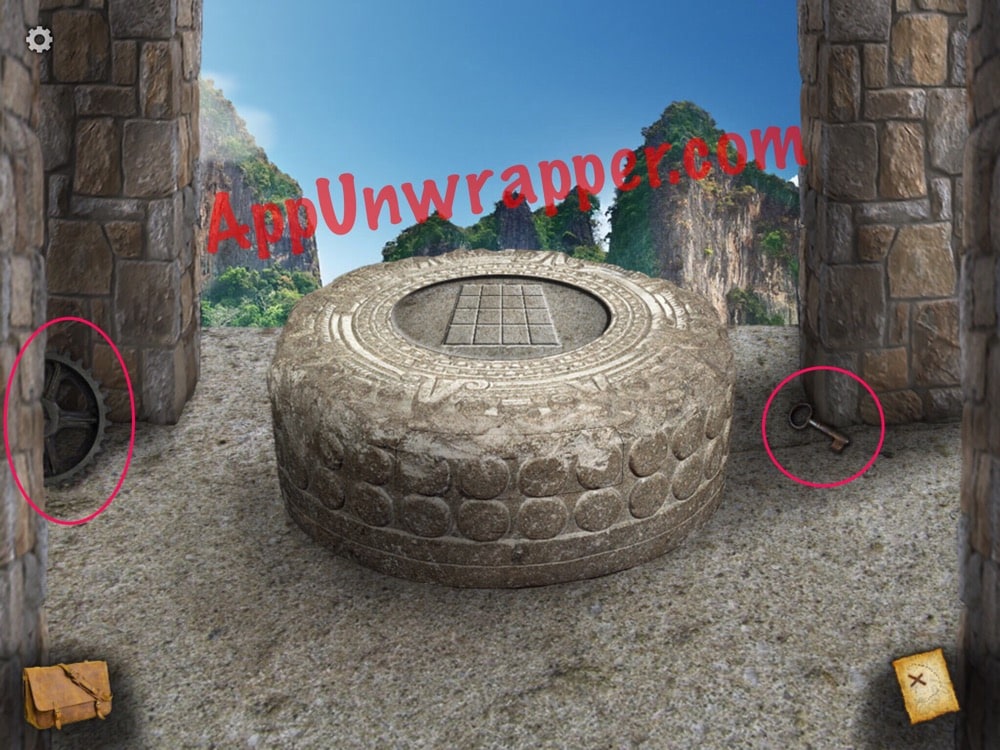 33. Go back to screen 30 and use the iron key to open the cabinet and get the paddle.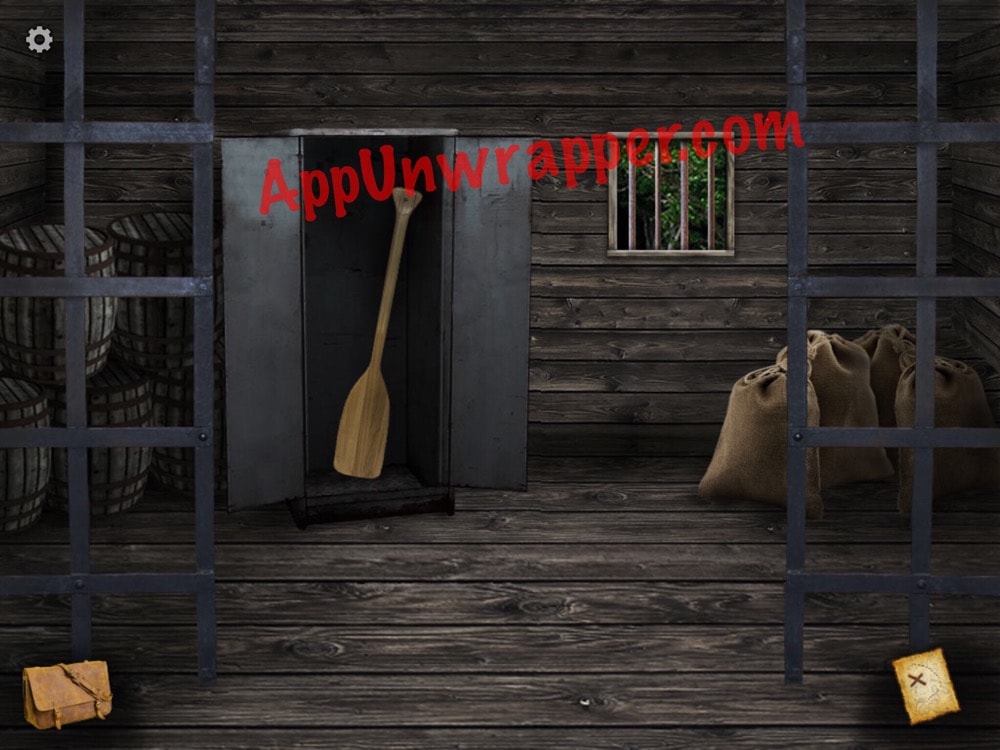 34. Go back to scene 39. Zoom in on the indentation in the rock and place the valve handle on the right. Turn it to reveal a pipes puzzle. Connect all the pipe pieces, then turn the handle to release water through the pipes. Now another puzzle is available that we can't solve yet.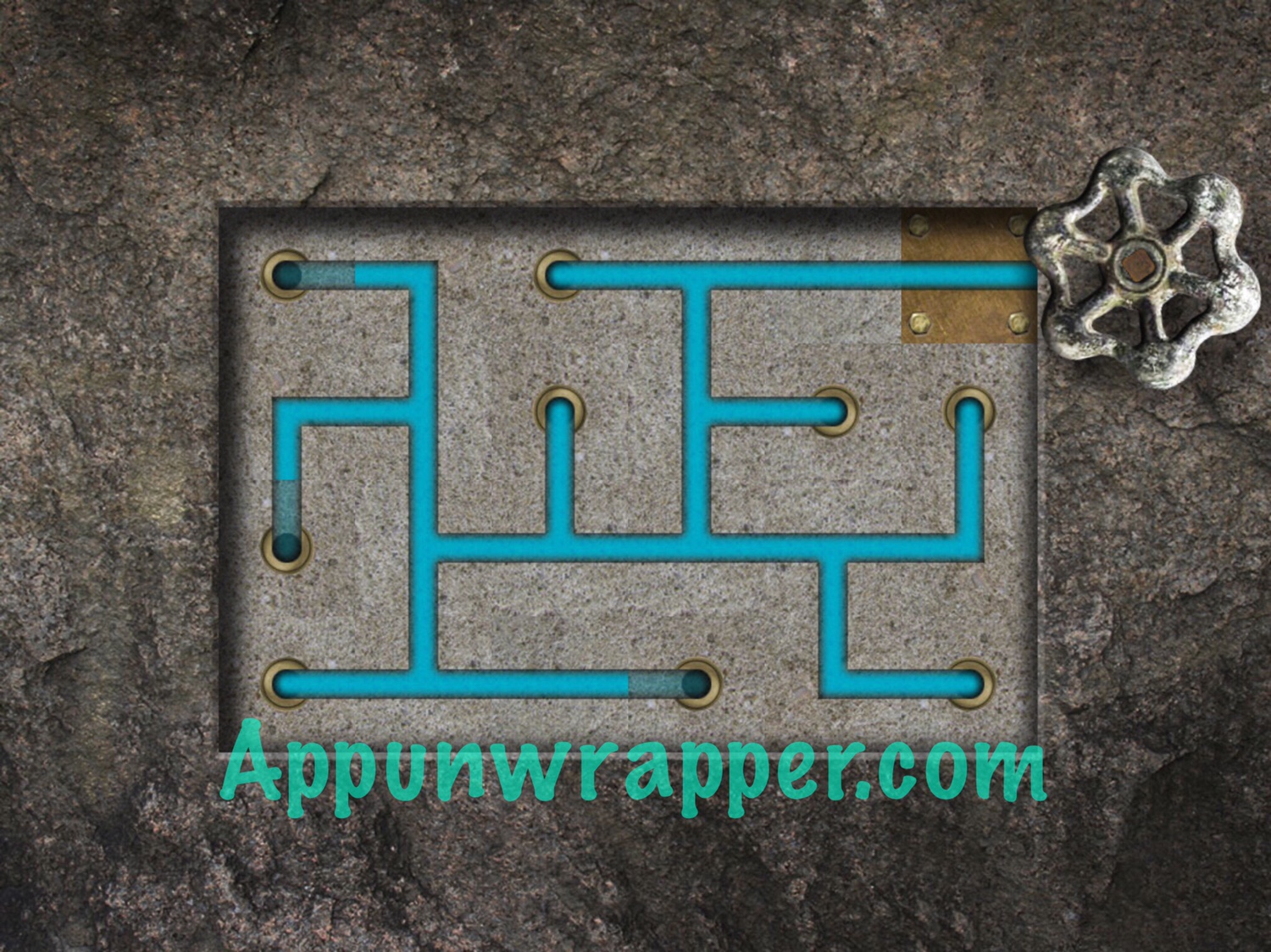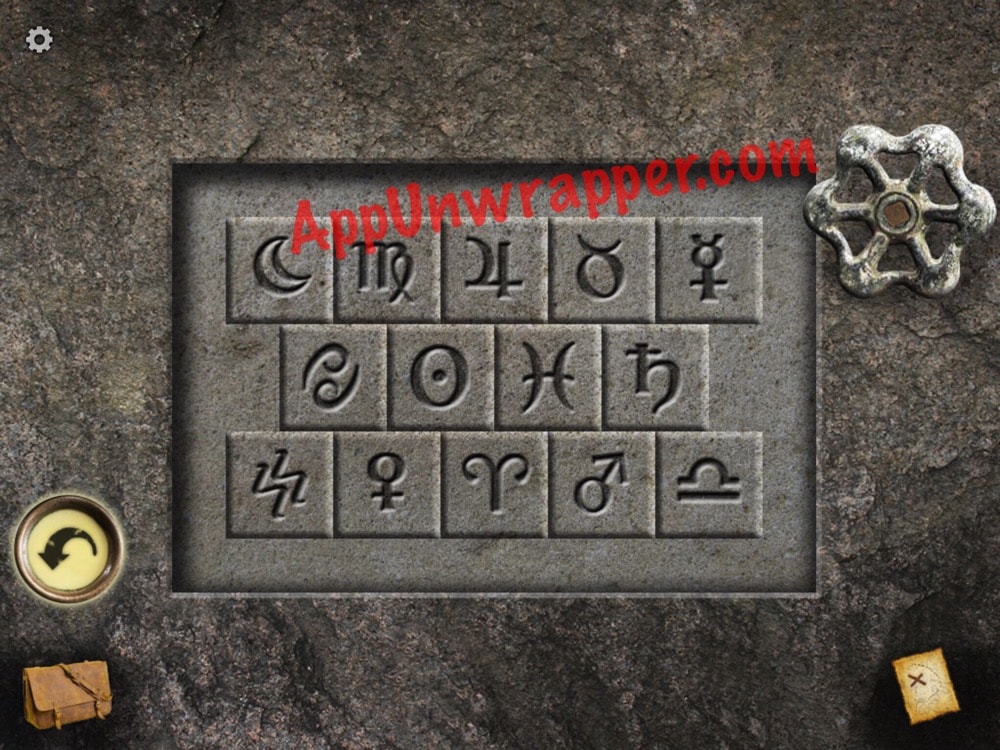 35. Go back to screen 17 and use the z-shaped key to unlock the trunk. Open the drawer and get another piece of clay tablet. Look at it in your inventory.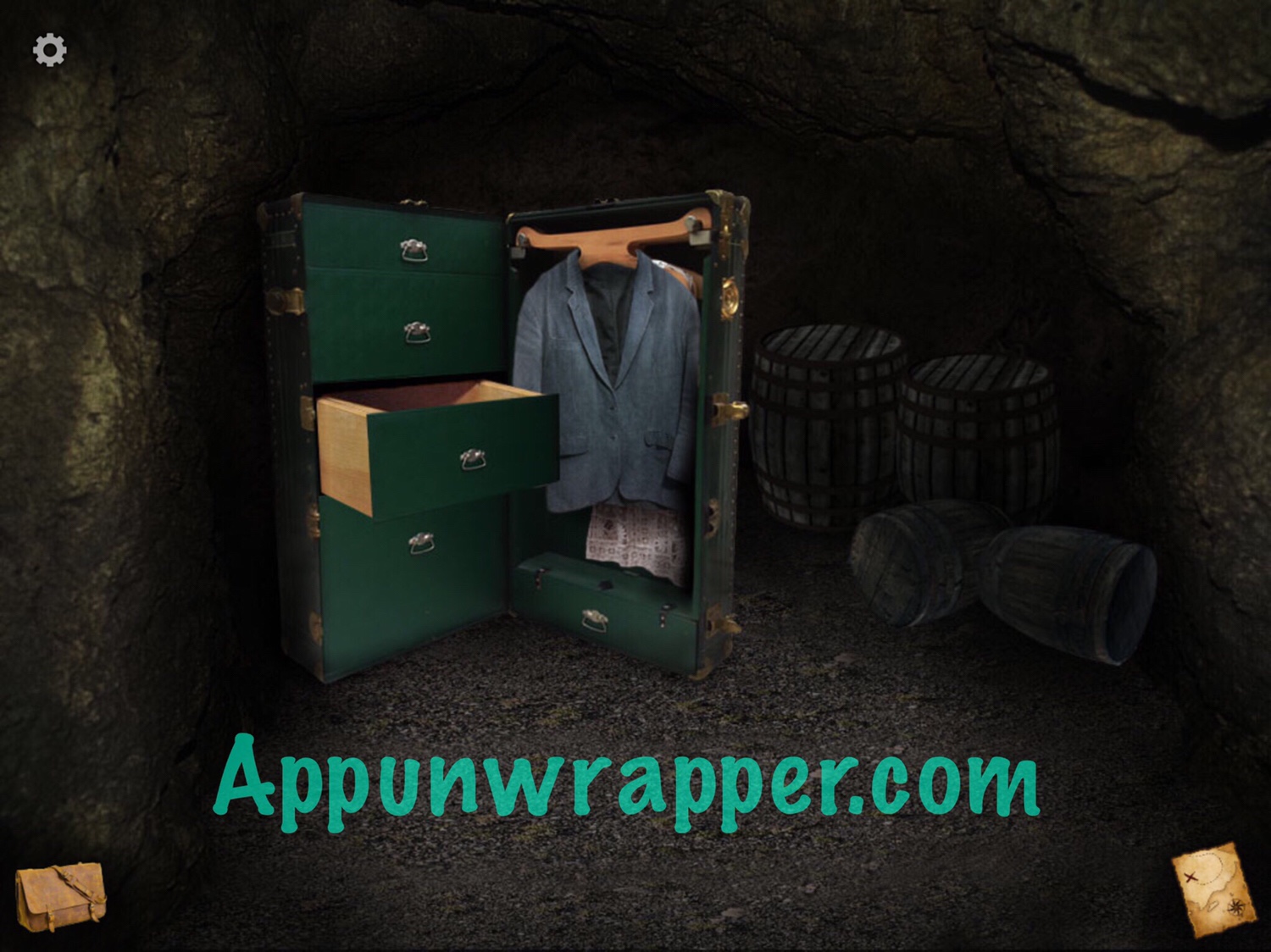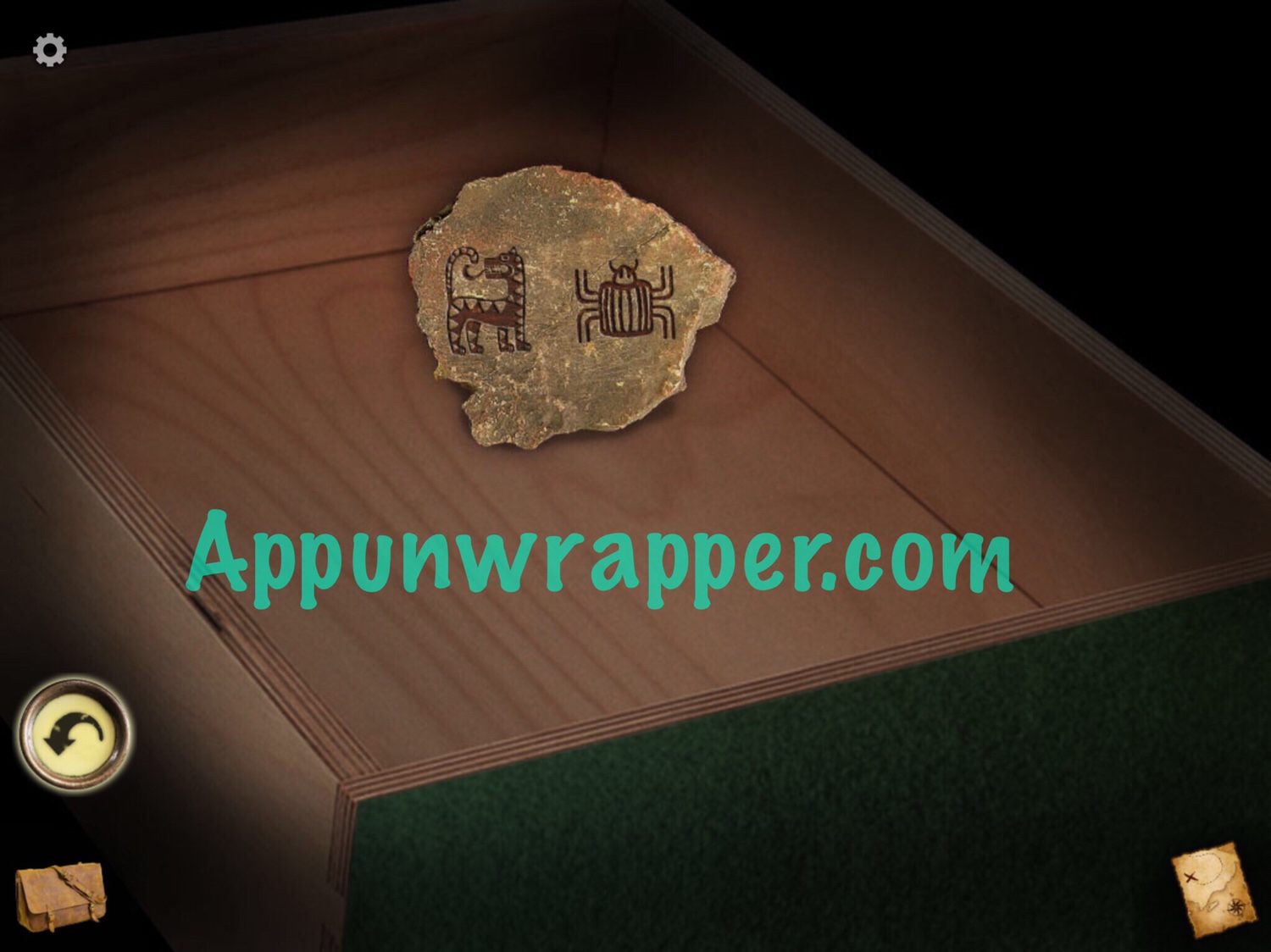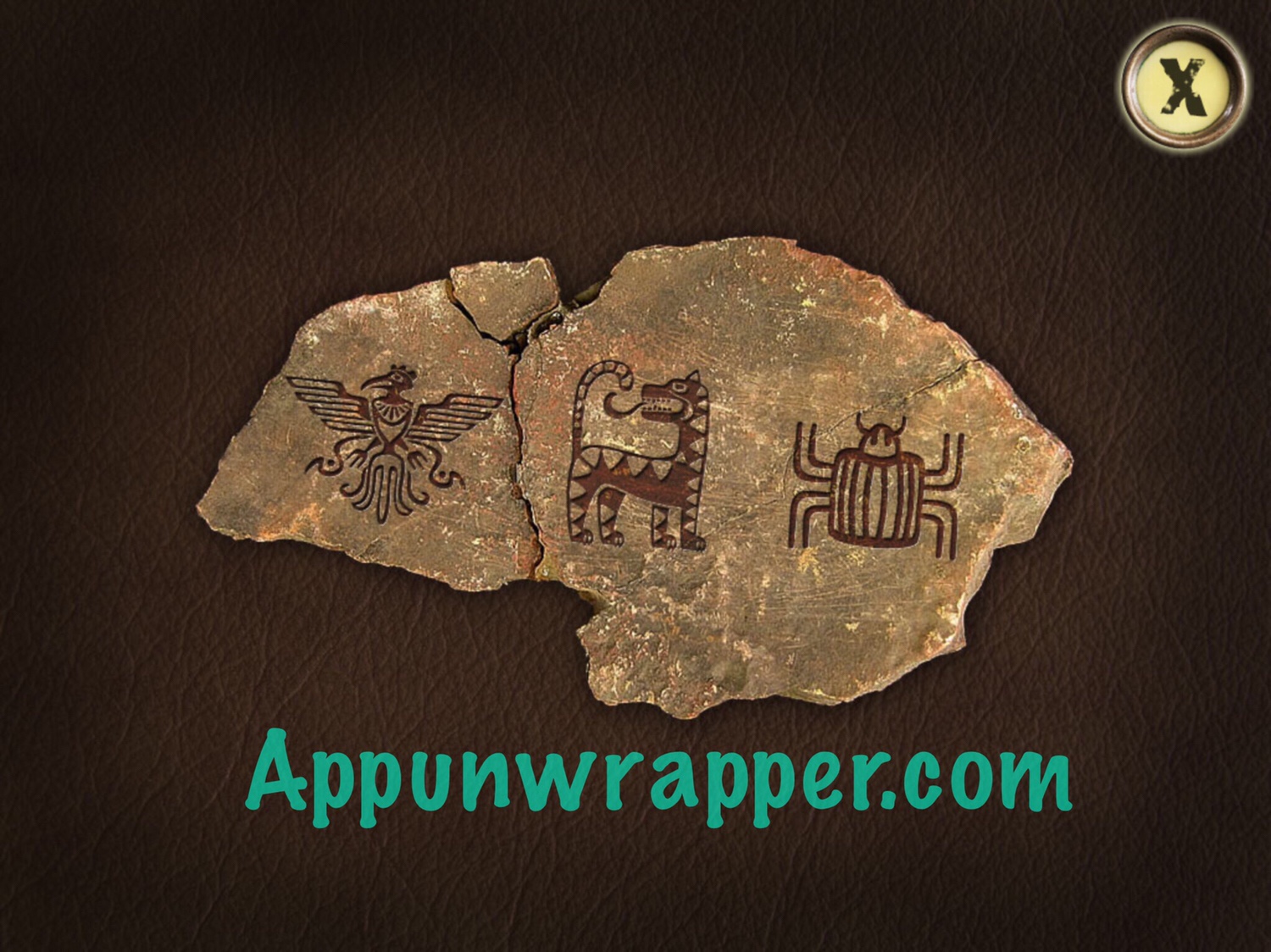 36. Go back to screen 14, then south to screen 8. There's a combination lock here. Take out the clay tablet and match the symbols to those on the tablet. Then pull the lever to open a trap door and go down to screen 5.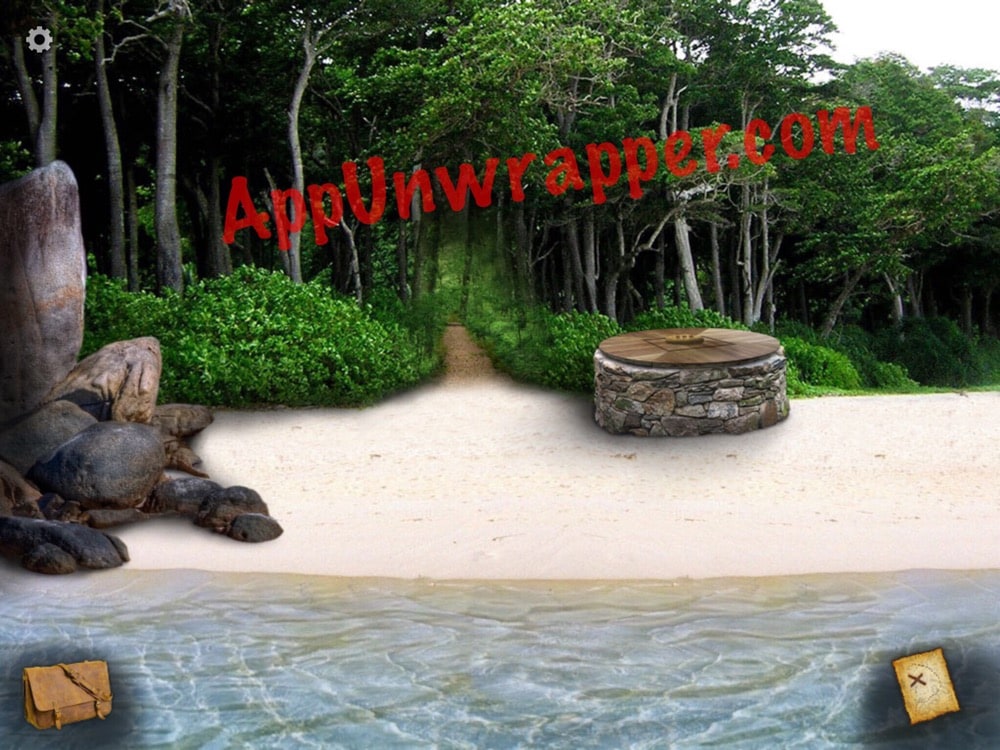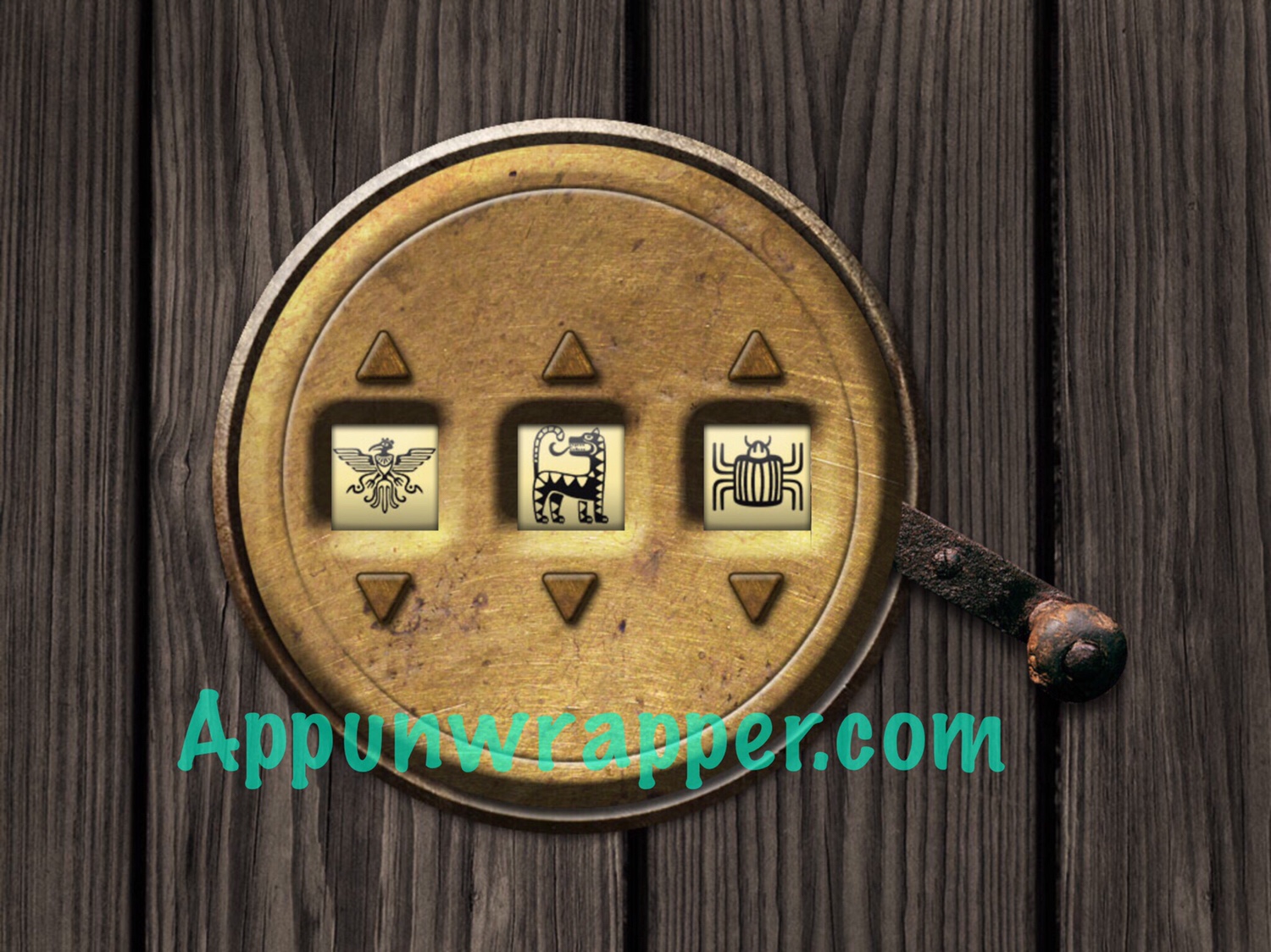 37. Place your torch in the torch holder on the wall. Then pick up the large cork plug from the floor. We don't have the clue for the door puzzle yet, so we'll come back to this later.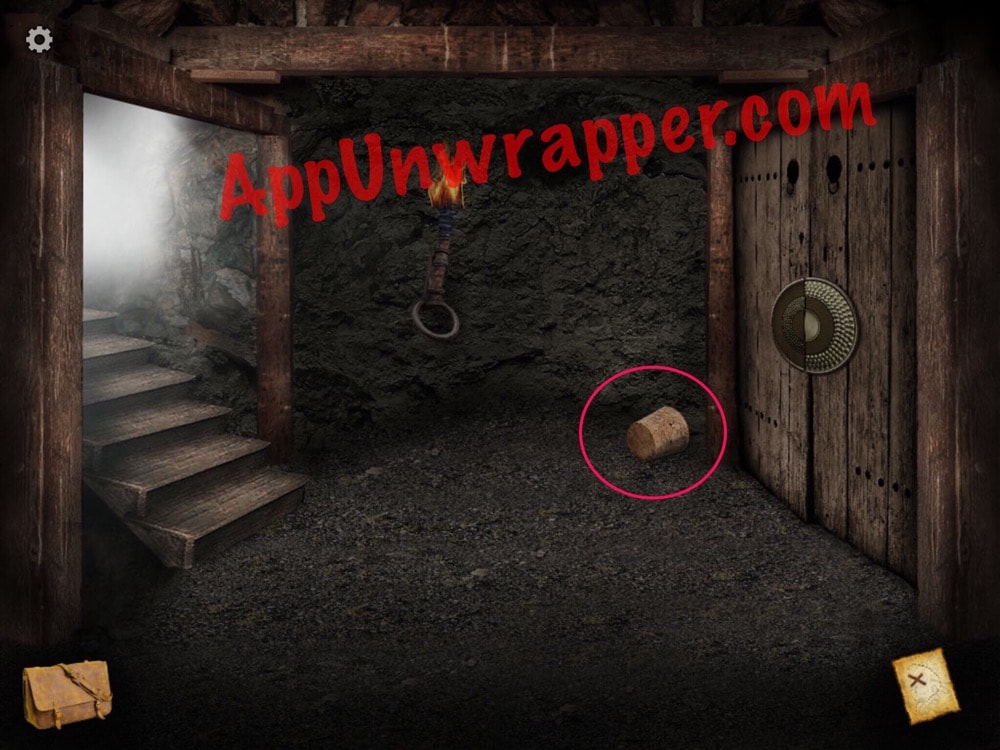 38. Go back to screen 55 and head right to screen 62, then north to screen 69. Tap on the canoe and use the cork to plug up the hole.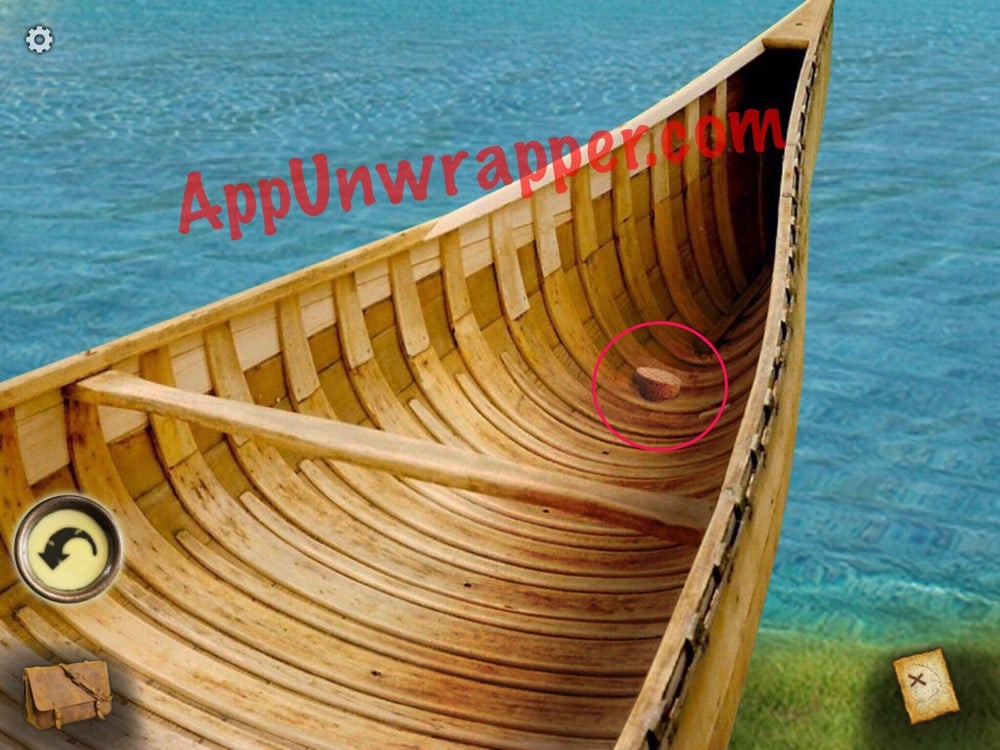 39. Place the paddle/oar in the canoe and use it to cross to the other side to screen 70. Tap on a rock to get a clue.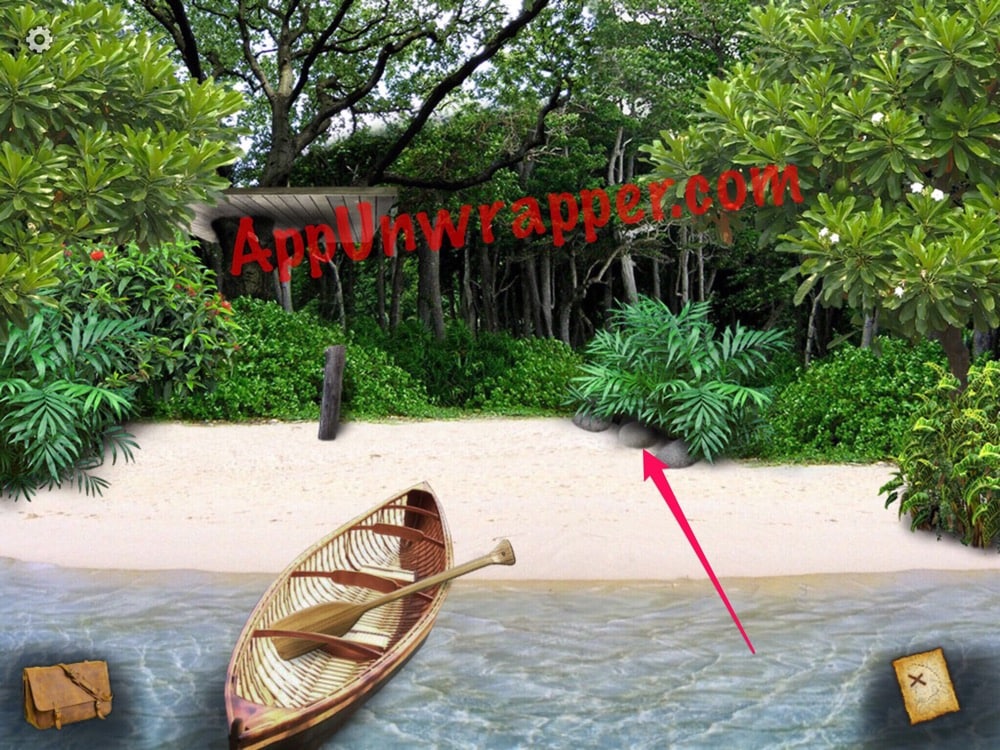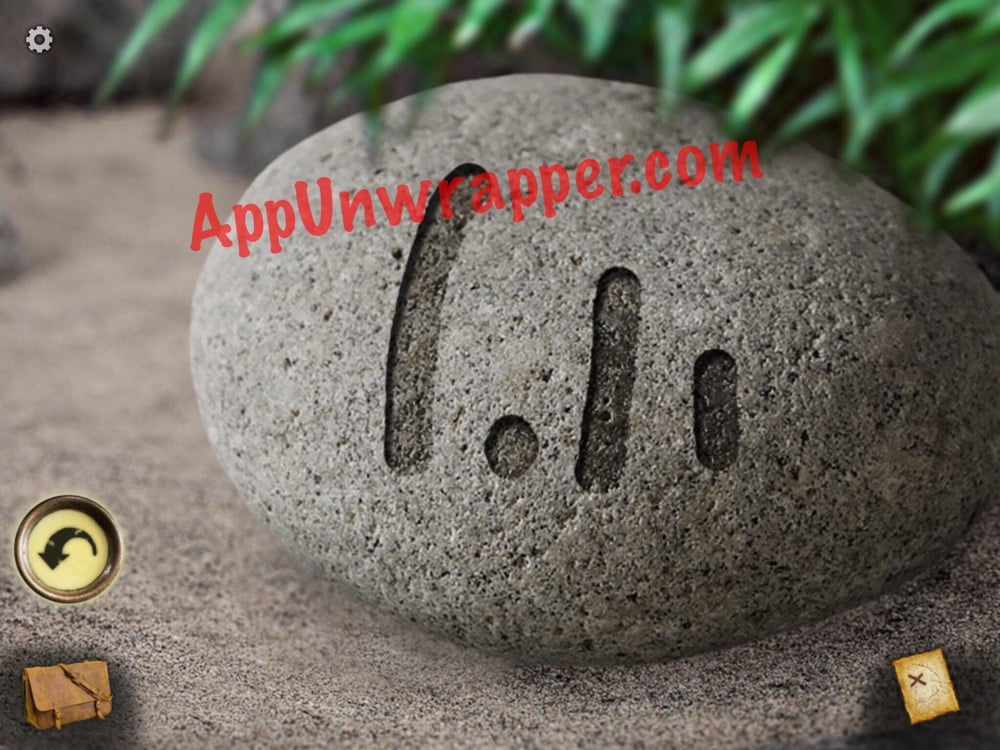 40. Go back to screen 55. Use the clue from the rock to solve the puzzle here and open the door to the right. Go through to screen 60.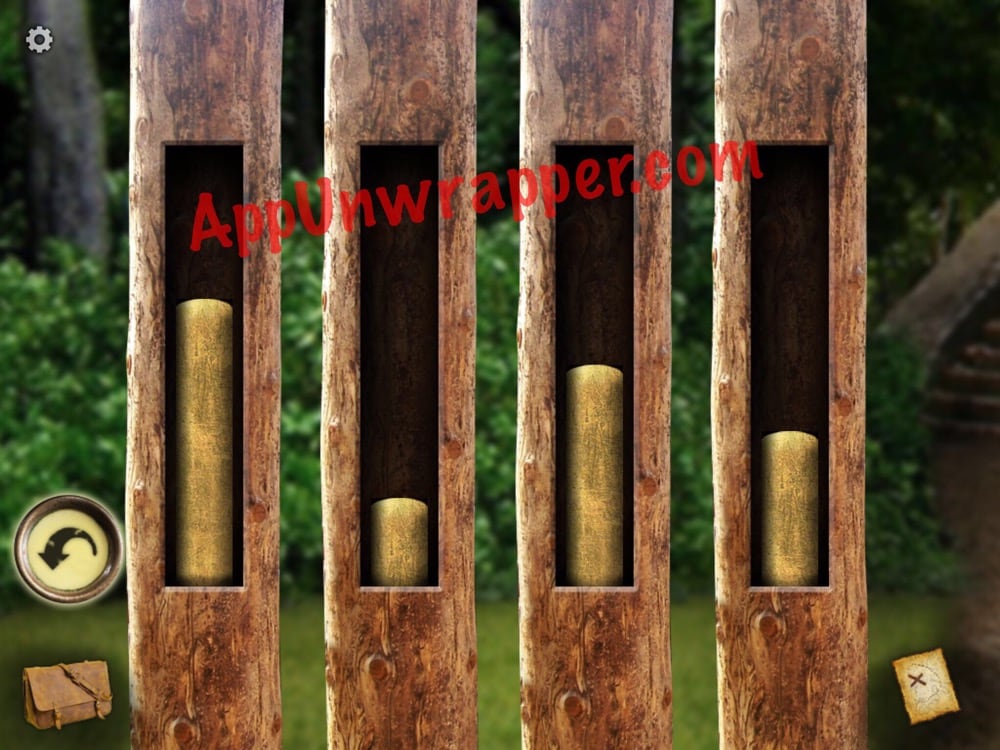 Click on the little numbers below to continue to page 5 of the walkthrough or click here.