Now to find a use for this key! Go back to the greenhouse. There's a brick wall with some loose bricks. Pull them out, then use your eyepiece to go inside. Line up the three pieces so they make a keyhole.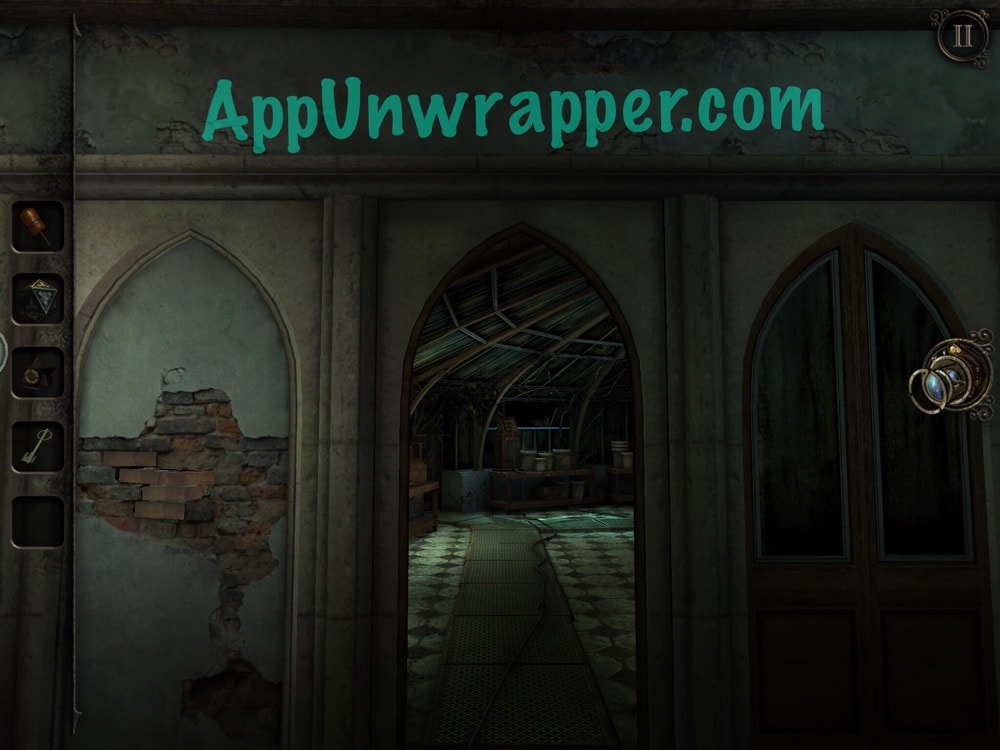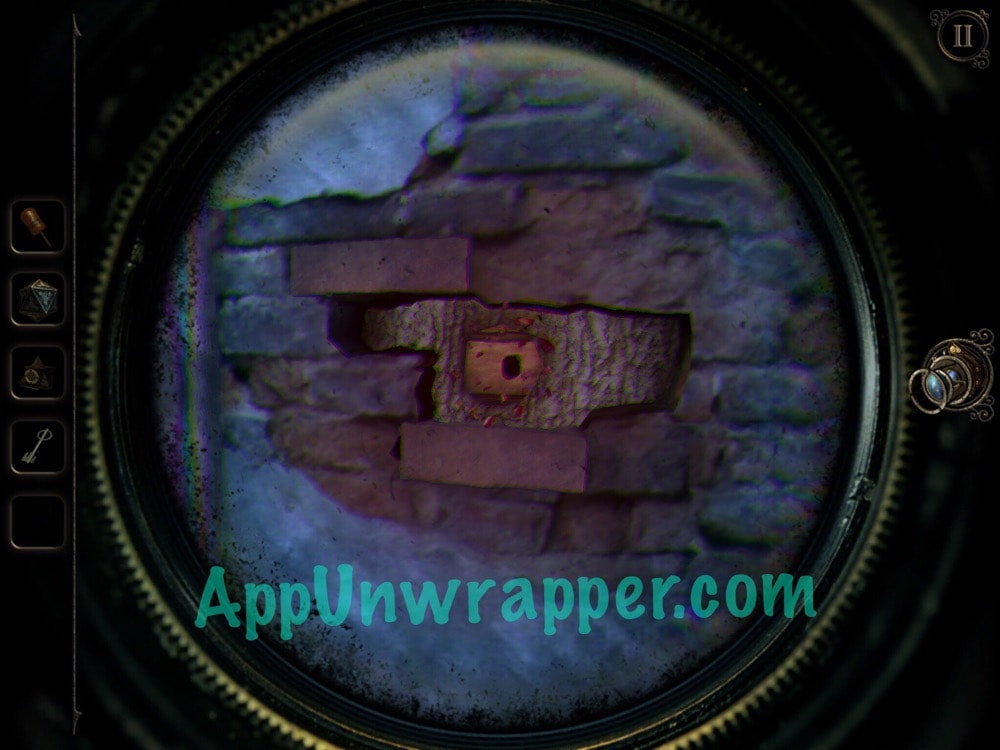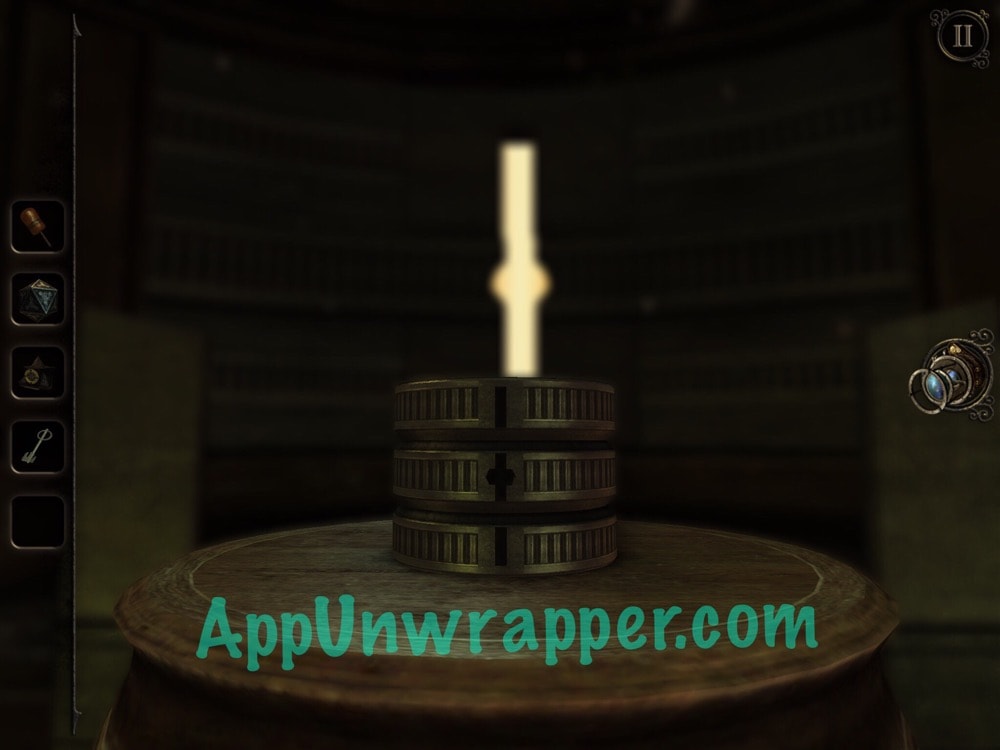 Now go around the the other side of the wall and insert the key in the keyhole in the tree. Turn the key. But nothing unlocks.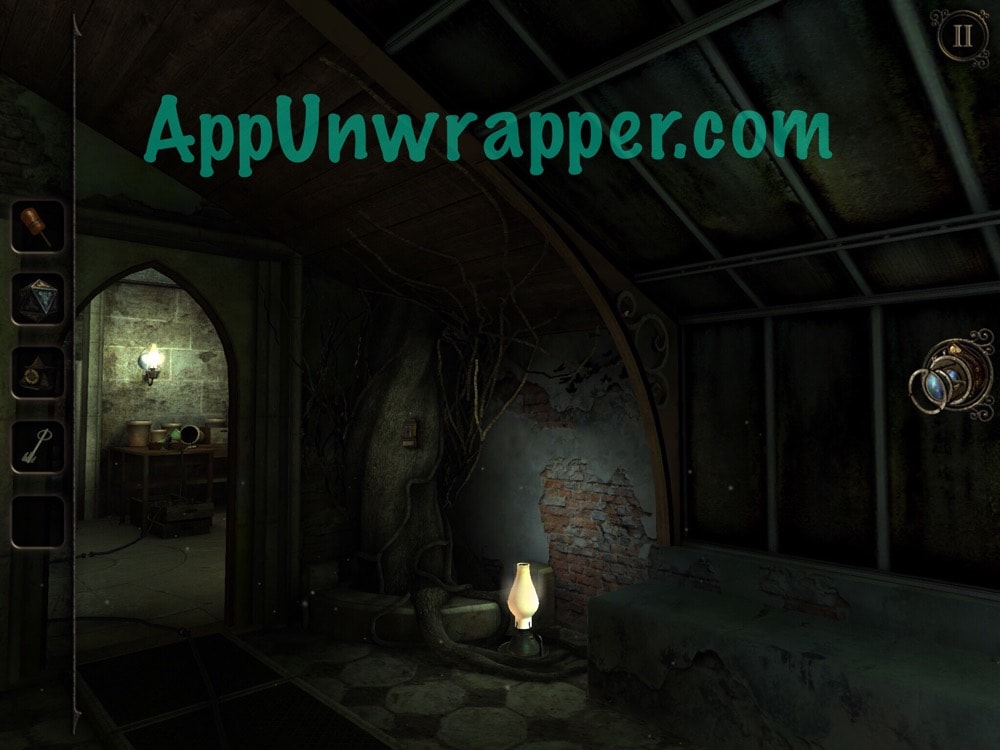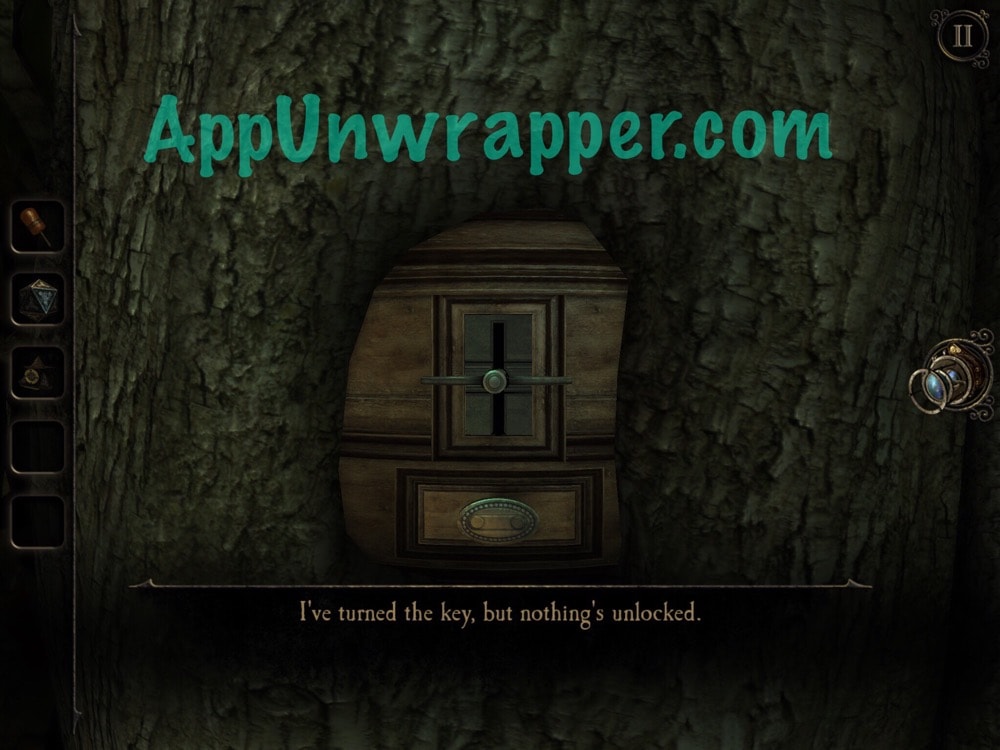 This next part is a little tricky. But I'll get a video of it later. You need to go back inside the lock and turn the little handle on the key itself. It will rotate and pick part of the lock. Then, go back to the keyhole and turn the key one more time. Go back inside, turn the handle on the key again to pick another part of the lock. And last, go back to the keyhole and pull out the drawer to get the fourth and final token.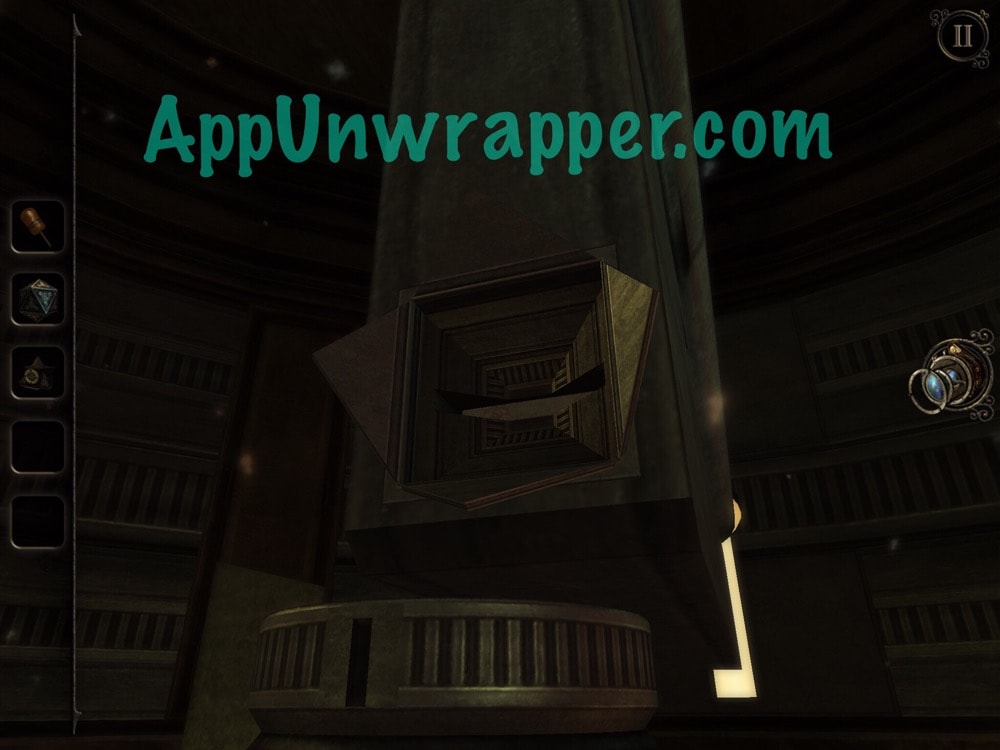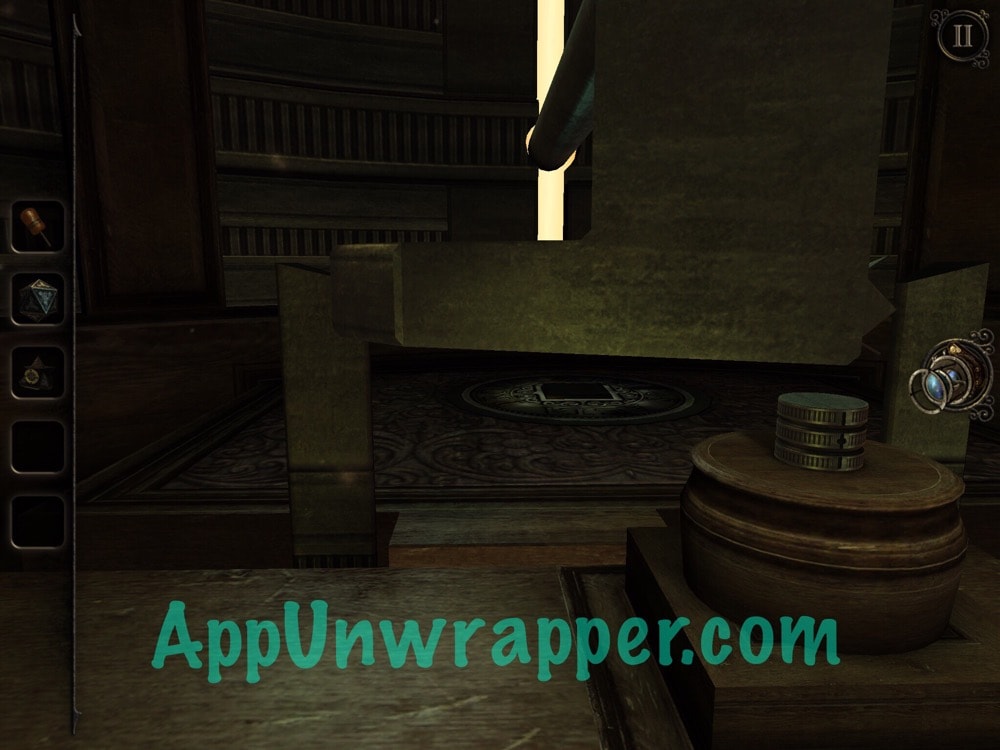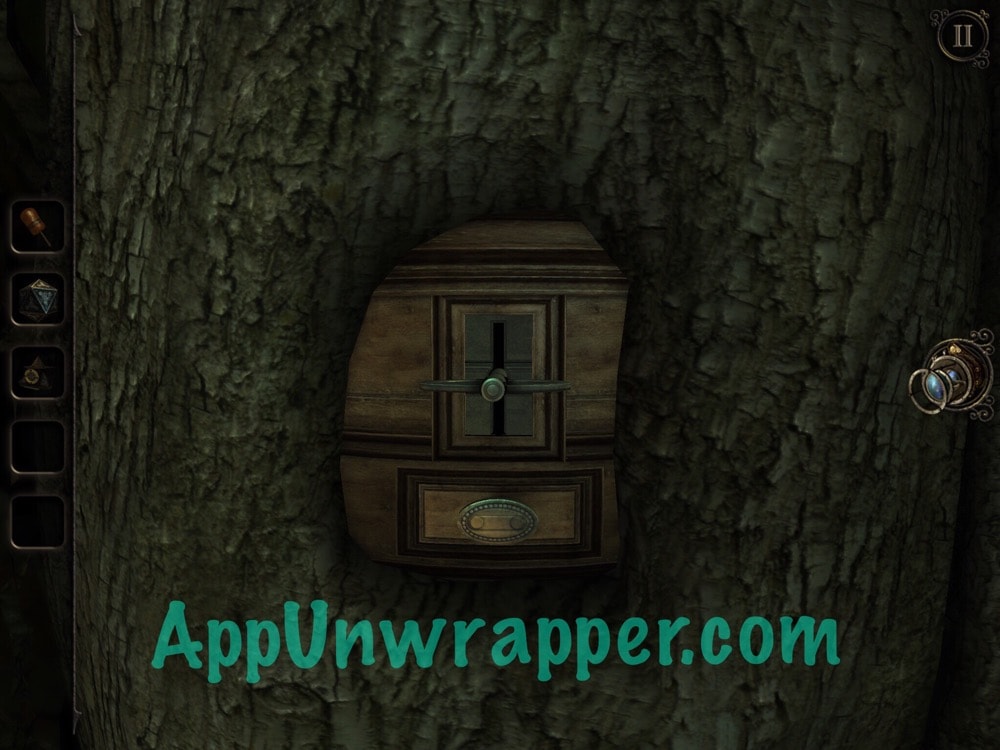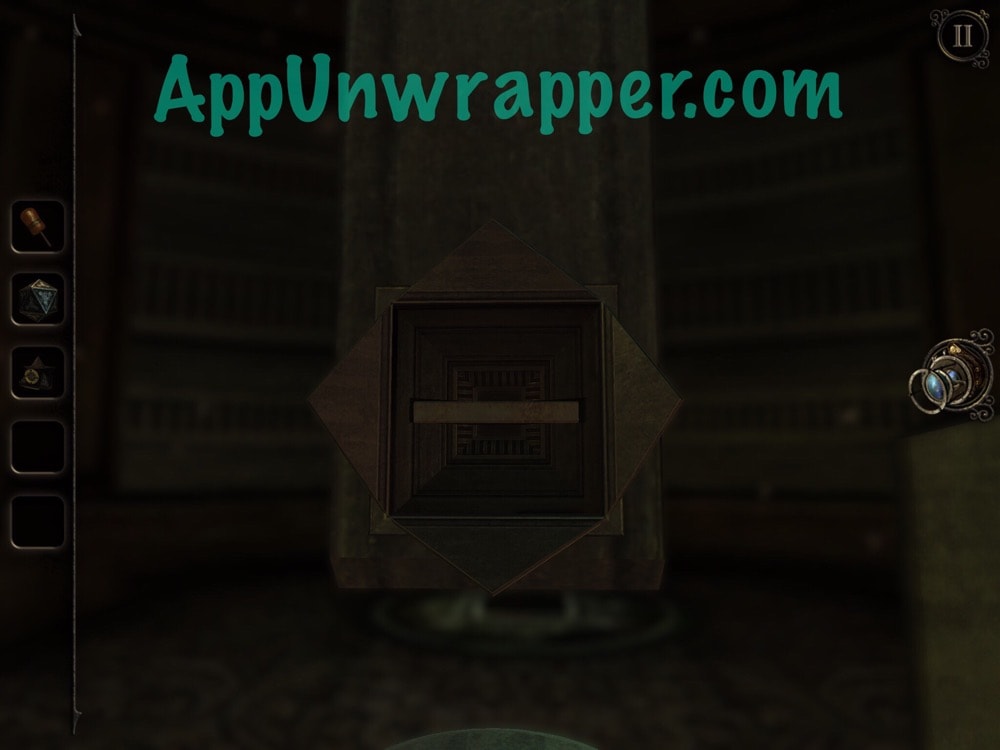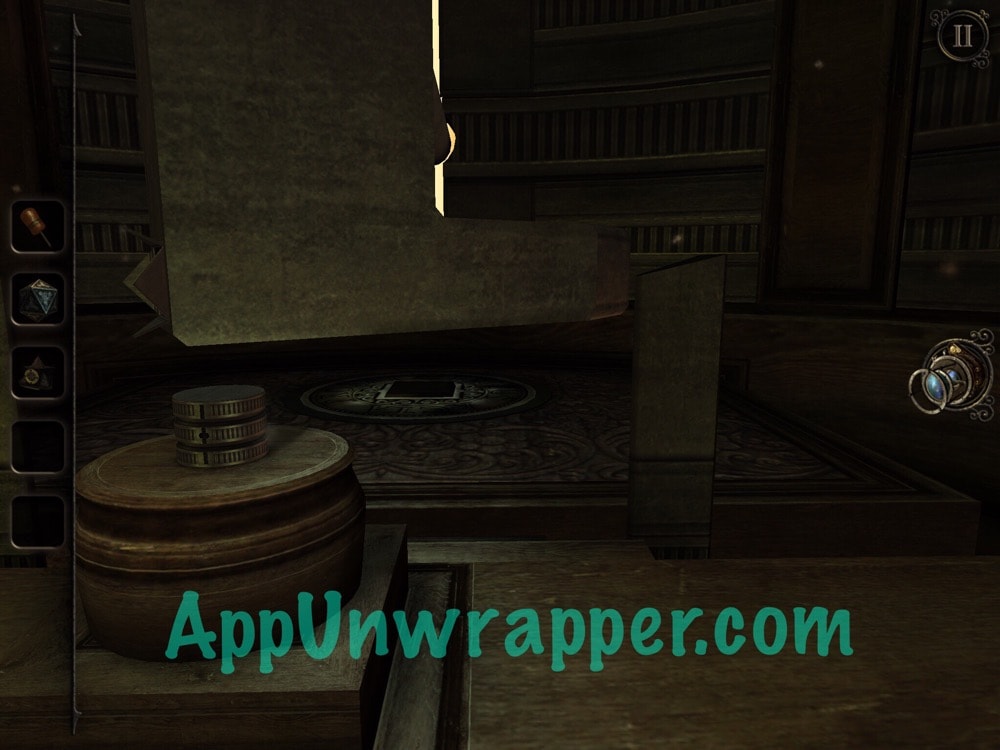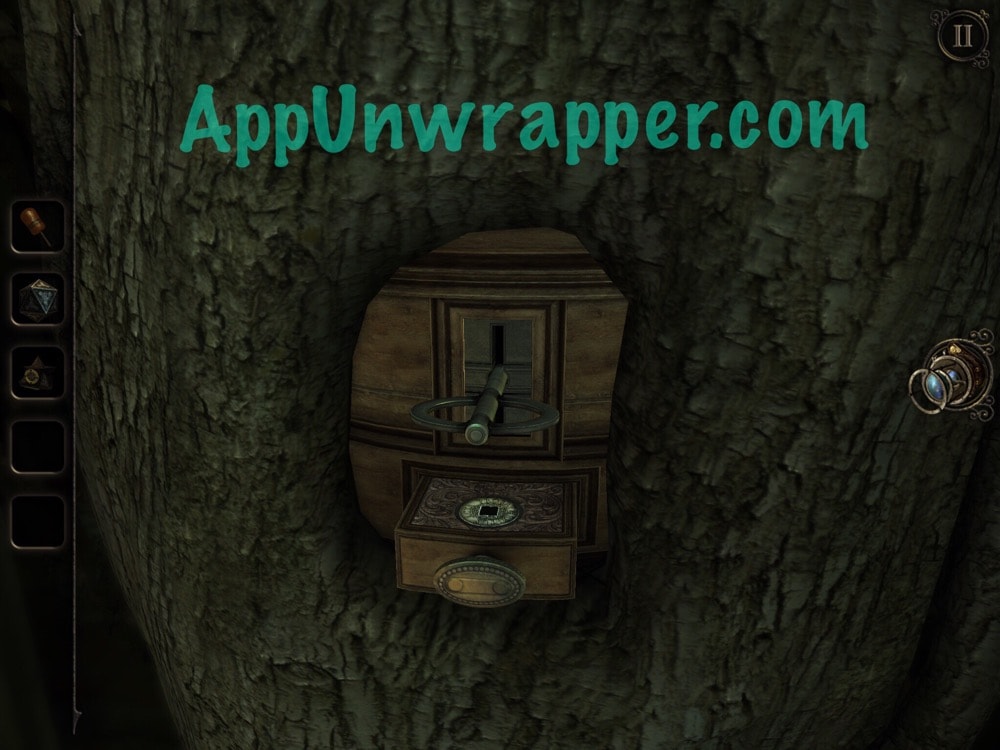 Go back to Maggie the Fortune Teller and insert the last token. This time she points to the "Lost" card and a different drawer will slide out. Take the second mysterious artifact. Notice that this one has a hexagon on the bottom. The machine will power down. That's all for Maggie!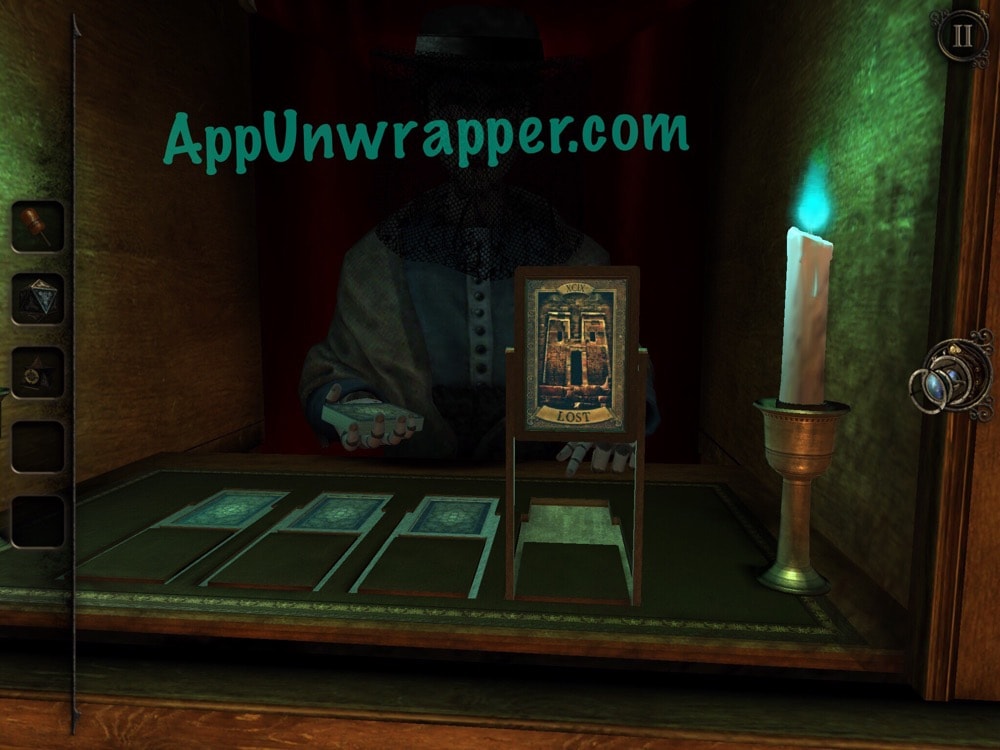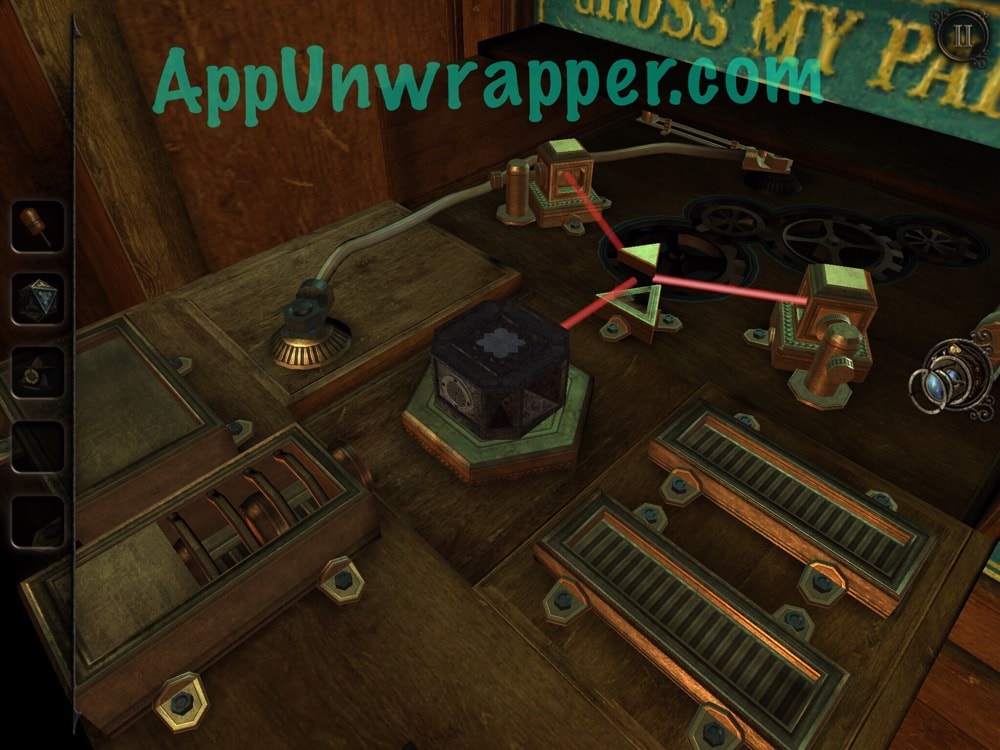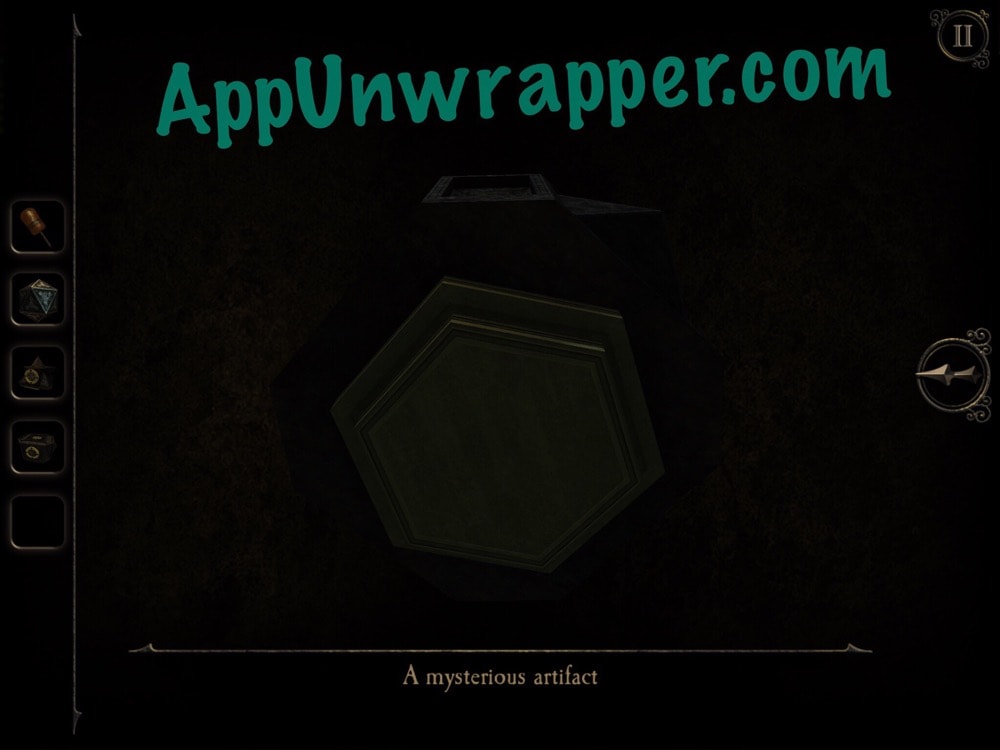 Time to go back through the portal to the projector and get the Escape ending. Play through until you get the train door. Don't go through the door. This time, place the hexagonal mysterious device on the left projector. Use the eyepiece to go inside.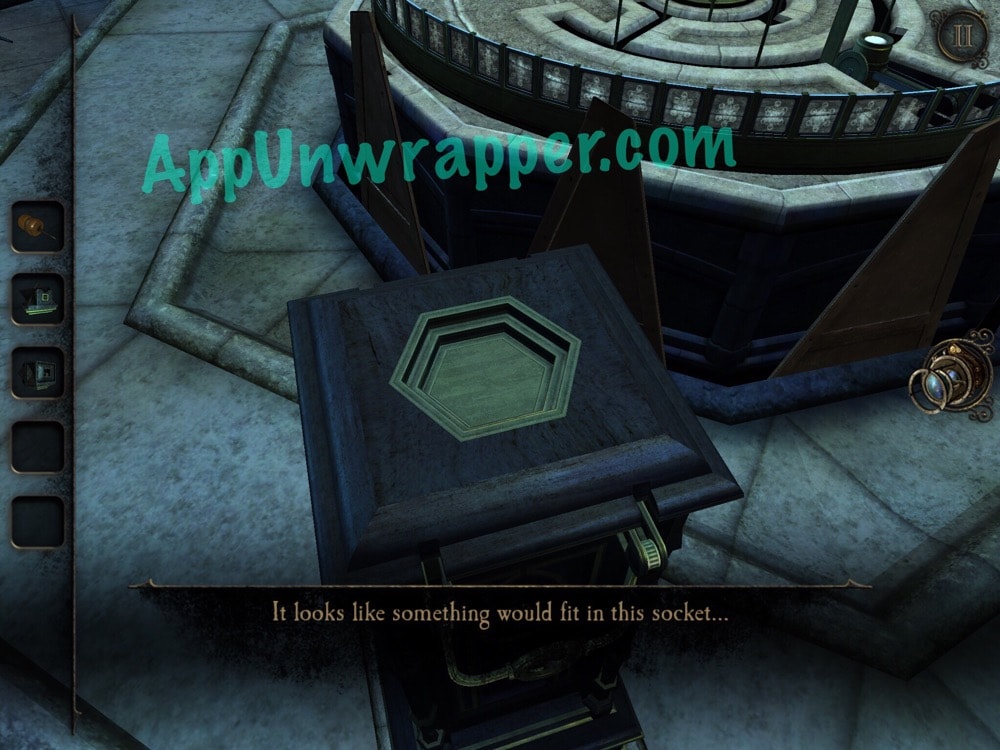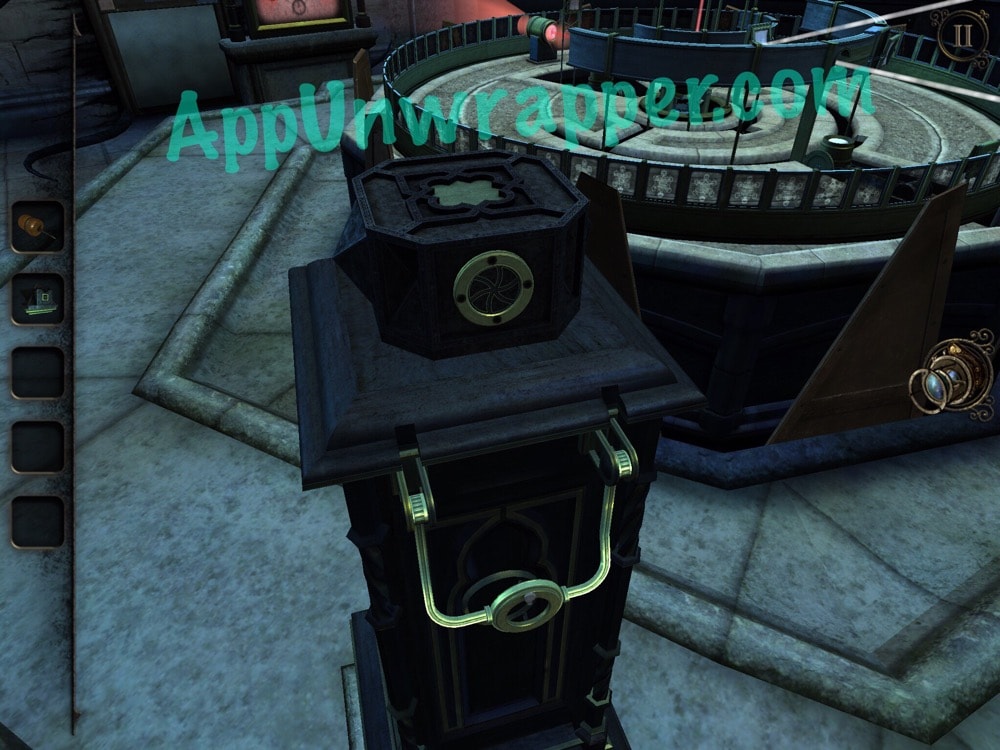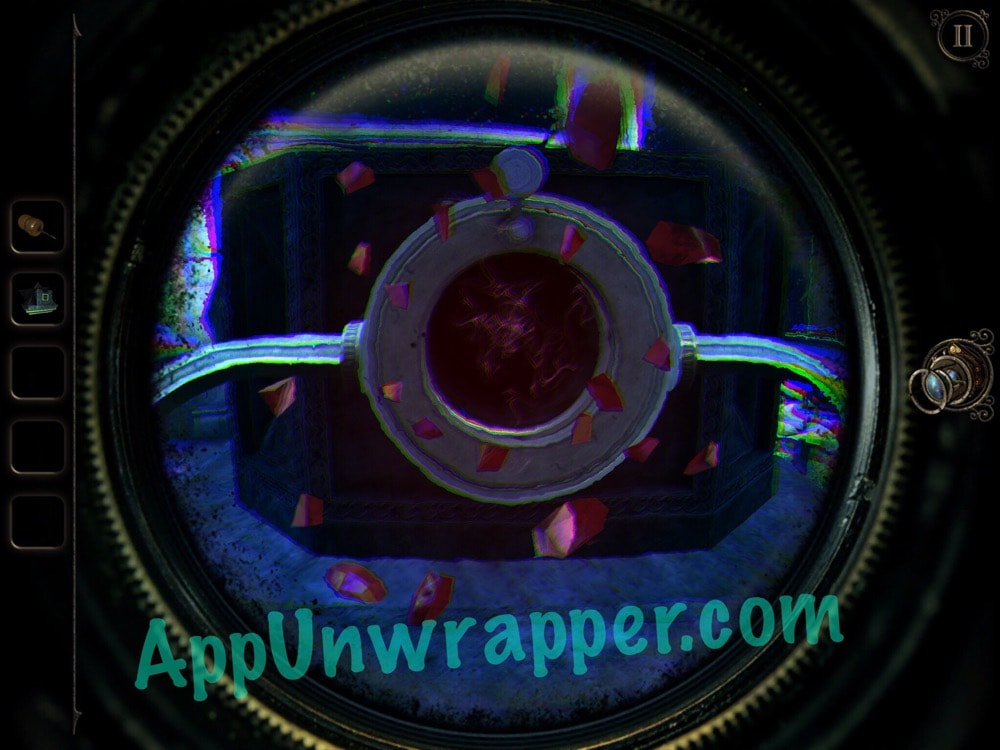 This puzzle seems tricky at first. But all you need to do is grab the little piece that slides around. Move it until you see the laser. Then, keep moving it in tune with the laser until all the lights light up. Press the button on top of the projector. A new door will open. Go through to get the Escape ending.