A Good Snowman is Hard to Build
By: Draknek Limited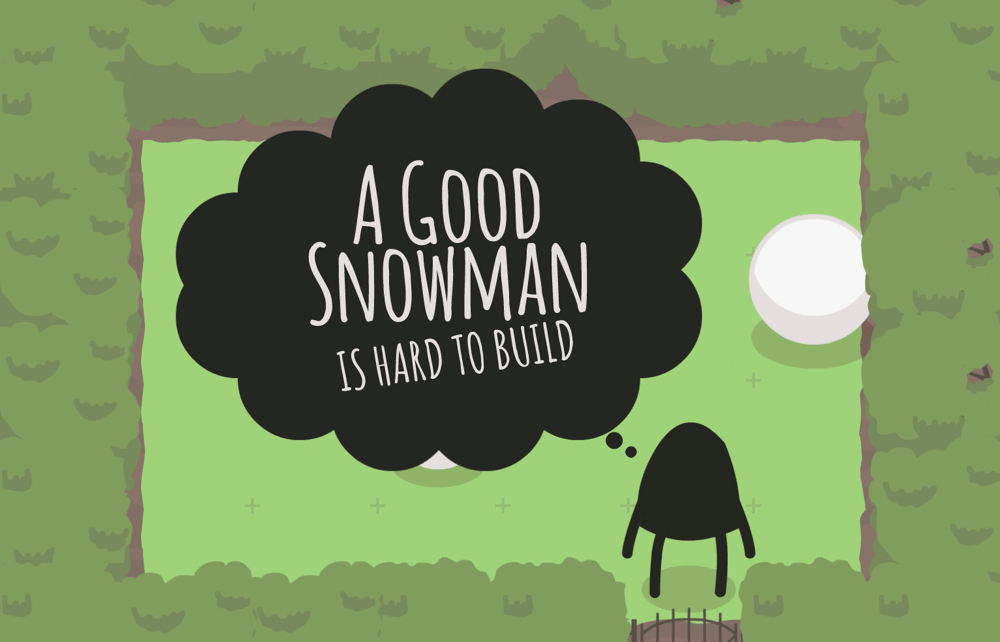 **Note: I edited parts of this review on December 12 to reflect some new information that came to my attention.
I'm big fan of relaxed but challenging puzzle games, so I'd been looking forward to Draknek's A Good Snowman is Hard to Build ever since I saw the trailer for it. It finally made its way from PC to mobile and, while there are a few small things that could have been more mobile-friendly, it makes the transition well.
The game is a Sokoban puzzler at its heart, and touch screens are a great fit for the genre if done right. One of my favorite iOS games is Go to Gold, because it's relaxed but challenging, making it perfect for both on-the-go and sitting at home with an iPad in your lap. A Good Snowman is similar in many ways, but its design makes it a better fit for playing at home than while standing under someone's armpit on a crowded train. That's not to say it can't be done, but you'll have a much better experience treating it like a couch game than as a mobile game.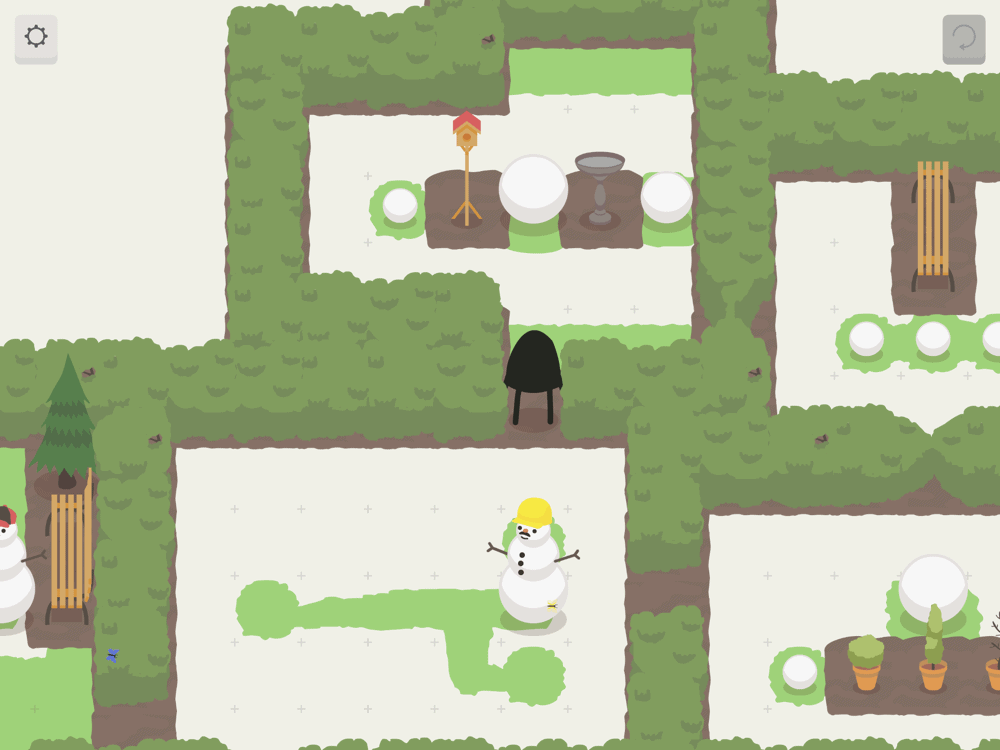 You play as a cute but fairly nondescript monster who likes to build snowmen, name them and then hug them. And, as you may have guessed from the very descriptive title, it is not an easy task. A good snowman is made up of a large, medium and small snowball. Sometimes the snowballs are already the sizes you need them to be and you just have to figure out how to roll them on top of each other in the right order. Other times, you'll start out with small snowballs and need to roll them in the snow to enlarge them. This is where the game starts to get more strategic. It gets even more challenging when you have to make two snowmen out of six snowballs or three snowmen out of nine balls.
The game is a great fit for touchscreen devices. You tap anywhere to move and can either swipe to move a snowball one spot over or draw a longer path for it. If you drag your finger across the screen, you can see the path the snowball would take if you release your finger. The map itself is a hedge maze, with each snowman (or pair of snowmen) in its own little enclosure. After you solve a puzzle, new passages are opened in the hedges, giving you access to a new section. You can see how it works in this video below:
There are also achievements in the game for solving all the puzzles the "right" way. What I mean is that the game gives you ways to cheat by using multiple openings to cut through other snowmen's areas to solve a puzzle. I first thought those were part of the intended solution, but I learned later that each puzzle can be solved without leaving the enclosure. Those are considered the ideal solutions and you get rewarded with a GameCenter achievement if you solve all the puzzles that way. This gives more hardcore players an extra challenge, while allowing those who simply want to finish the game to do so and move on. I went back to earn the achievement and that alone extended my game time quite a bit. Some puzzles are very tricky and took me many attempts to finally solve. But everything's doable, even if it doesn't seem like it at first.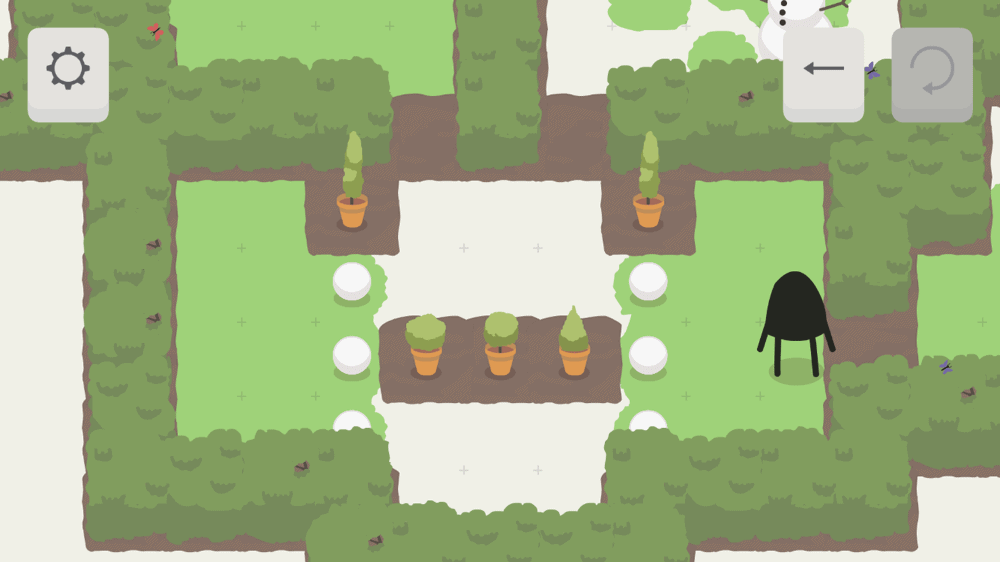 Once you finish the main map, there's also some hidden content that's even more challenging and nearly doubles the length of the game. The game doesn't hold your hand at all, so you'll have to discover it and figure it all out on your own. For this, the whole hedge maze becomes one big puzzle, and you need to use all the passageways to your advantage, ignoring the borders when necessary. I absolutely loved this aspect of the game, even more than the main content. So while it may seem like a short game at first, it's actually fairly big. The bonus content can be very easy to miss, though, leading people (including me) to think it's shorter than it actually is. But those who do find it will be rewarded with some brain-melting puzzles. It's more than I ever could have asked for.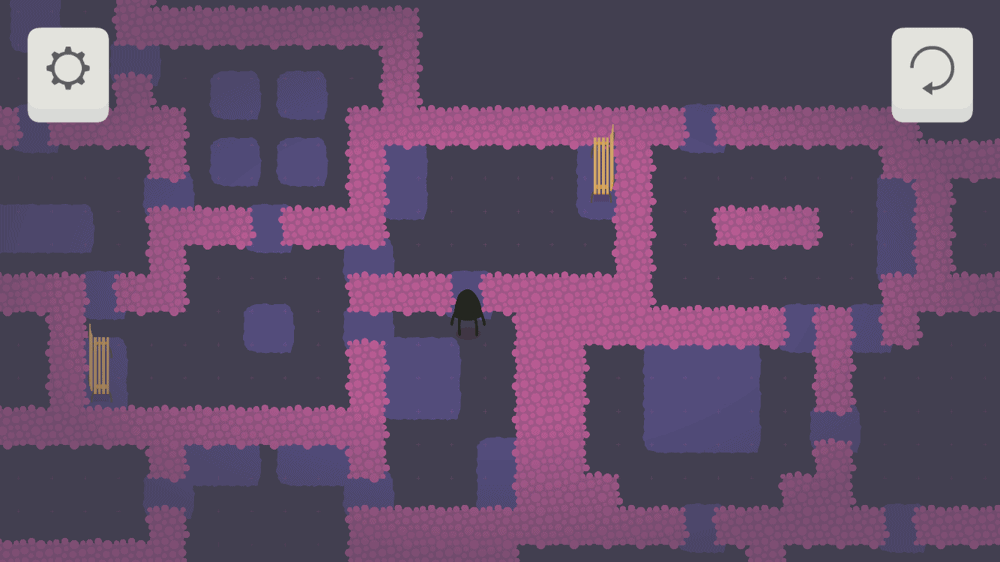 The game is usually zoomed in on one puzzle or the few puzzles surrounding it. But there are two telescopes you can access at different points in the game, which allow you to zoom out and see about half of the map. I understand why it was done this way, as it keeps an air of mystery about the game. It might just be the spoiled instant gratification-loving mobile gamer in me, but you have no idea how many times I tried to pinch to zoom out, hoping it would work. I get that it would have changed the mysterious aspect of the game, but that didn't stop me from wanting it. Still, the main content is only about thirty puzzles, so this is pretty much a non-issue. If the map had been two or three times as big, it might have caused considerable frustration. But as is, it's just a small inconvenience that makes it a bit more time-consuming to find a specific snowman or plan out your strategy in the bonus content.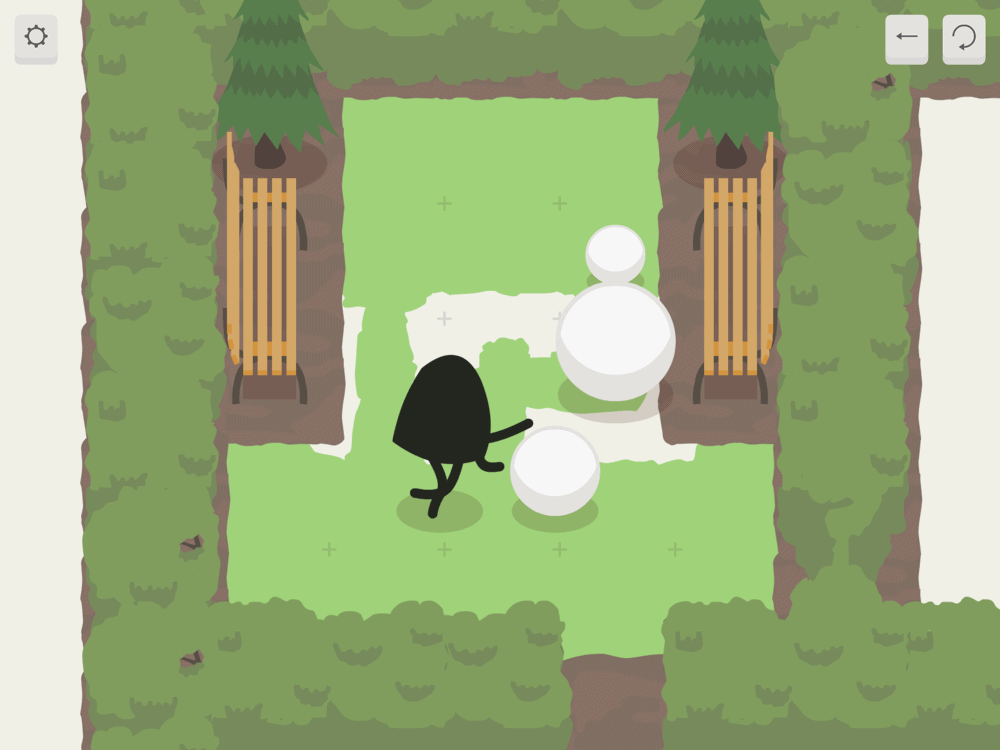 While the controls are designed incredibly well, they can still be a little fiddly at times (more on my iPhone than iPad), as the monster didn't always do what I wanted him to do. Thankfully, there's an undo button in the upper right-hand corner that lets you easily undo your mistakes. There's also reload button next to it that you can use if you feel you've messed up too much and just want to restart the puzzle. The reload button is also used do disassemble a snowman if you want to replay that puzzle.
Sadly, there's no iCloud syncing in A Good Snowman. This would be a perfect game for that, as it plays well on an iPhone, but is more comfortable on an iPad if you have one at home. It also would have a been a bit more mobile-friendly if it worked in portrait mode, not just landscape. The game feels like it would be a great one-handed fit, especially since it has a fairly simple design. But since it's ported from PC, I understand why that might not be possible. While it is nice to have the game with you everywhere, if you must choose between iPad or iPhone, I recommend just spending your time with it at home, chilling, instead of trying to force it into little mobile chunks. However you decide to play, though, it should be stress-free. The game will force you to use your brain, but it's very relaxed. There are no timers, so you can take as much time as you need to solve a puzzle.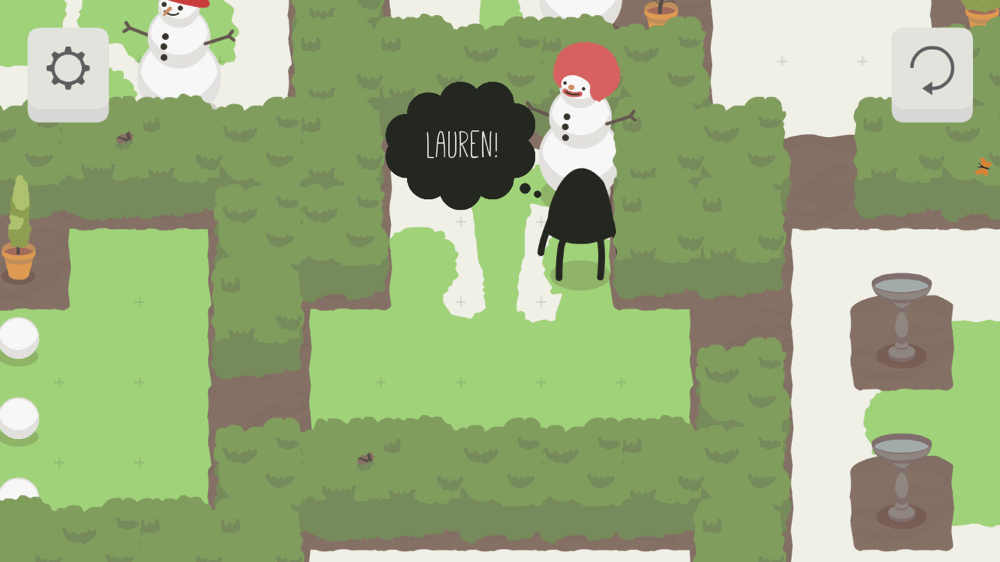 There are a lot of nice little touches that make the snowy hedge maze come to life. Each snowman has a name instead of a number, his or her own unique look, and, as I mentioned before, you can hug each and every one of them. There are also butterflies fluttering about and the monster can lean on hedges and push at plants. Even though the monster has a simple design, he has a good number of animations that give him character. There's also a hidden dream world you can enter, but I'll let you discover more about that on your own. And finally, the soundtrack does a great job capturing the playful yet chill mood of the game. It's interesting enough to get stuck in my head, but I never got annoyed with it or wanted to shut it off.
Overall, I thoroughly enjoyed my time playing A Good Snowman is Hard to Build. There really isn't much not to like about the game. Sure, there were a few things that could have made it more mobile-friendly. But any issues I have with the game are small ones that shouldn't stop you from buying it. This is one of the best puzzle games I've played and I can't recommend it enough. The main content is fairly short, but those who take the time to earn the achievements and solve the bonus content will be rewarded with lots of bang for their buck. If you like challenging, clever puzzle games with cute protagonists, you should definitely give this game a try and download it here.
If you're already playing and need some help, you can try my walkthrough.