Chapter 3, Flat Tire:
1. Pick up the rock in the road and the three vines by the trees. Open the car's trunk.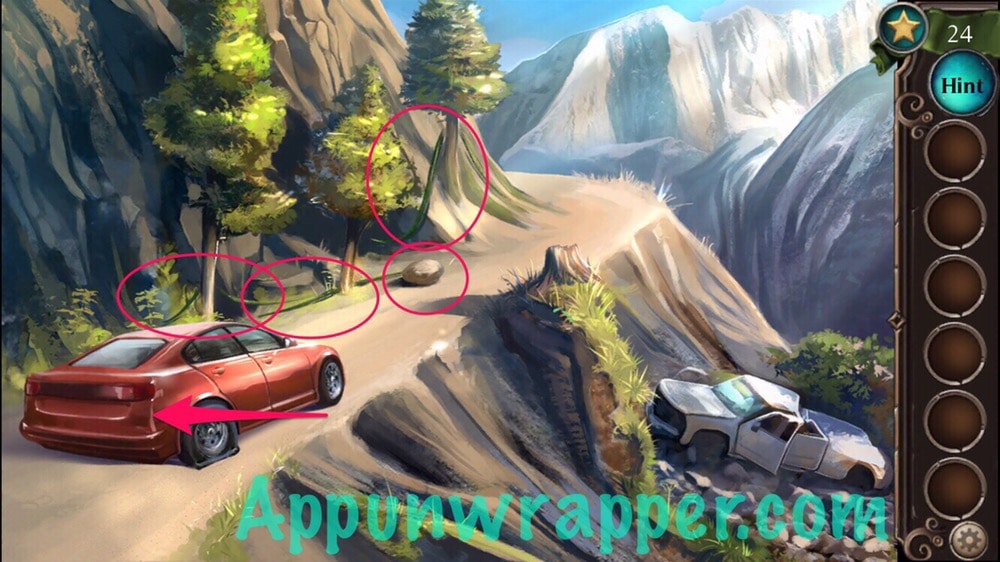 2. Get rid of everything until all that's left is the car jack and gloves. Open the hidden compartment to get the spare tire.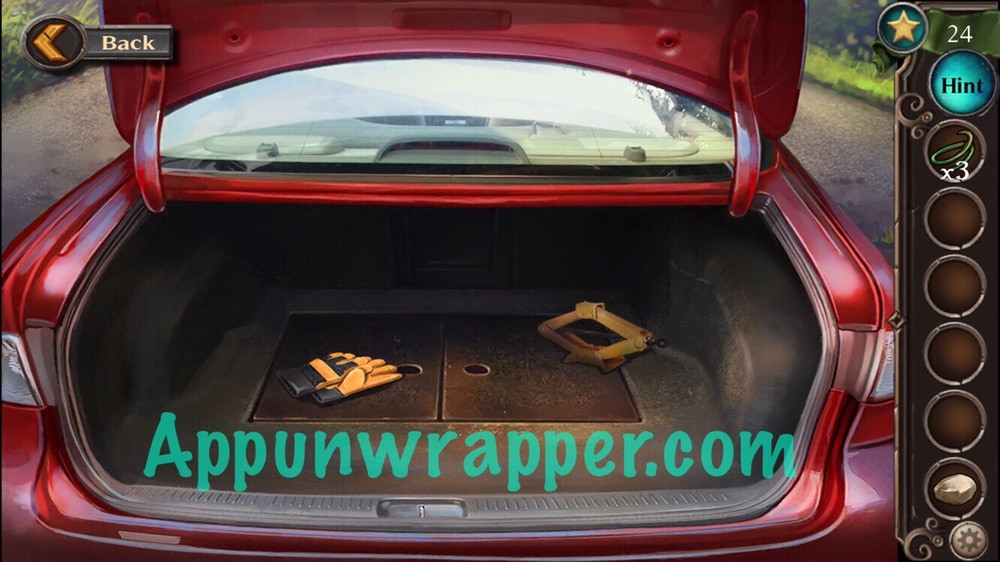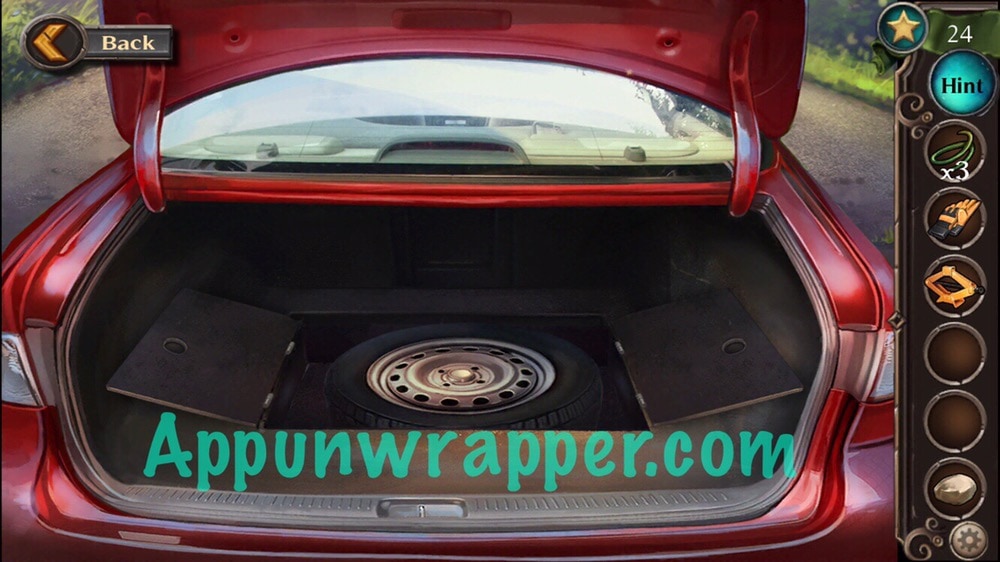 3. Use the three vines on the tree trunk to turn them into a braided rope. Climb down the rope to the crashed car.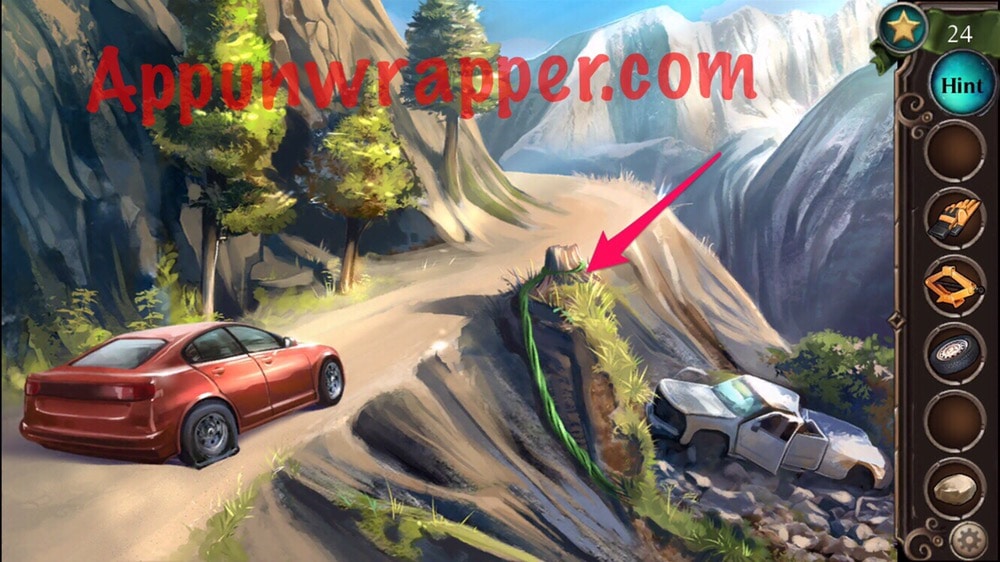 4. Use the glove to pick up the crowbar. Use the crowbar to open the door and get the wrench.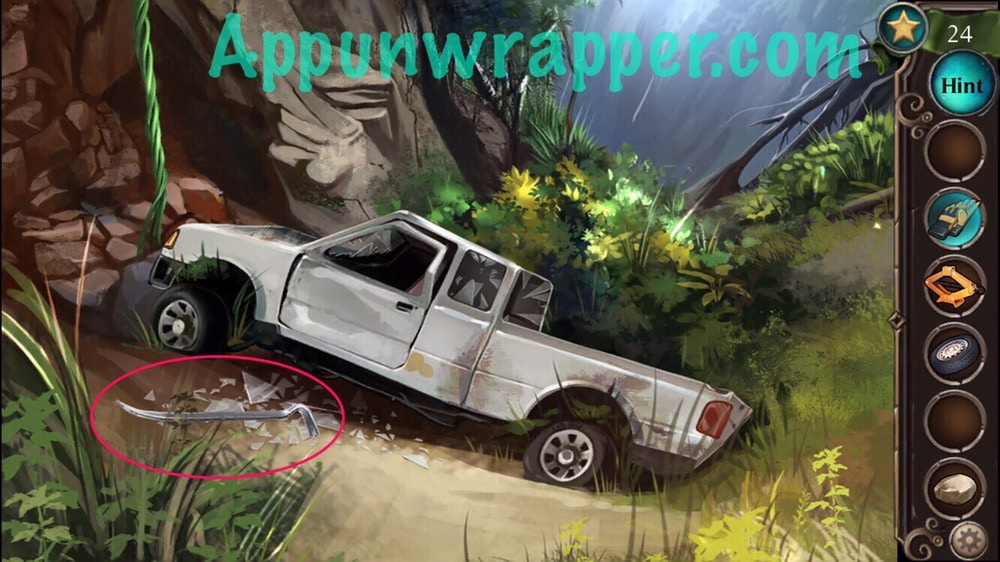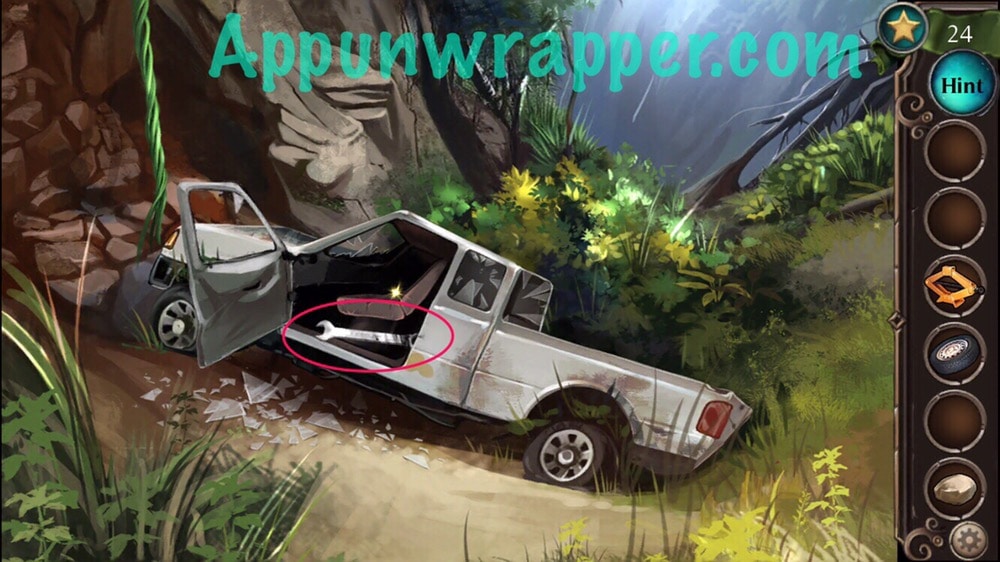 5. When you go back up, a driver named Darius will offer to help you and warn you to stay away from the Compound. Kate refused his help. She can change her tire on her own (or at least with our help). So here's how to change the tire. Tap on the flat tire, then add the spare tire, rock, wrench, and car jack to it. Then, just put them in the right order at the bottom to fix the flat.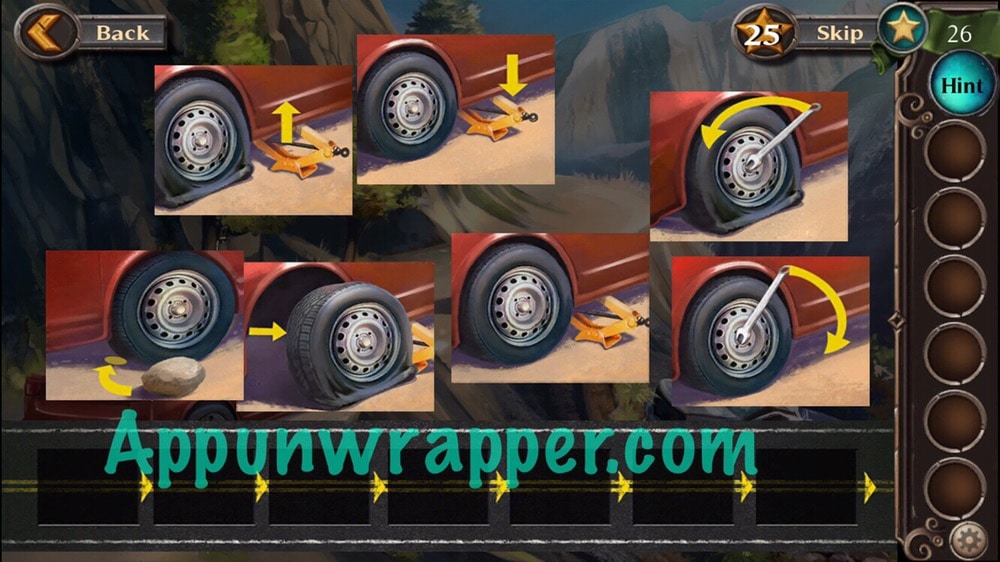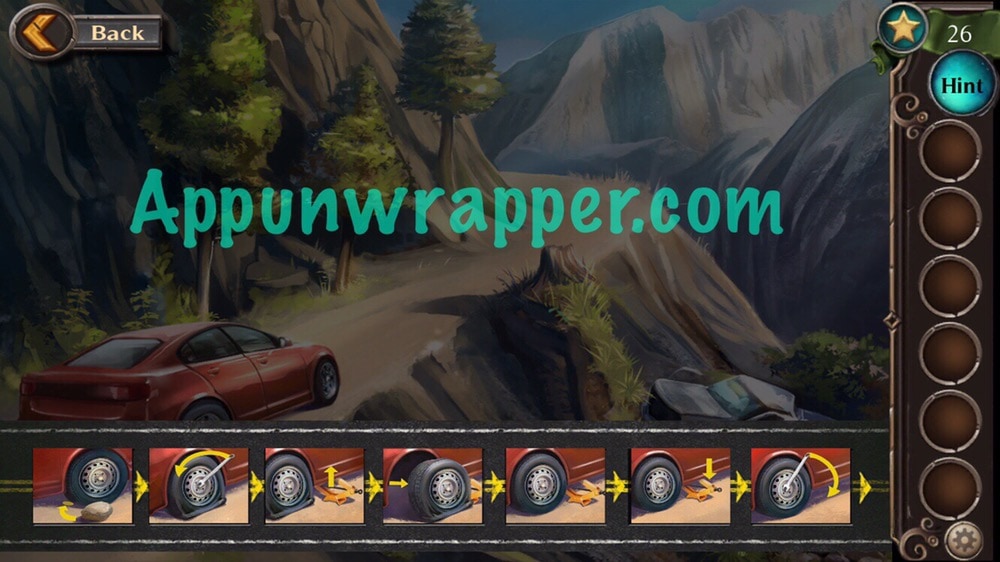 Click on the little numbers below to continue to Chapter 4 or click here.
***
Note: Sometimes a promo code is provided for a game, but it does not affect the review in any way. At AppUnwrapper, we strive to provide reviews of the utmost quality.

Check out my recommended list for other games you might like.

If you like what you see on AppUnwrapper.com, please consider supporting the site through Patreon. Every little bit helps and is greatly appreciated. You can read more about it here. And as always, if you like what you see, please help others find it by sharing it.

I also offer affordable testing and consulting for iOS developers.

COPYRIGHT NOTICE © AppUnwrapper 2011-2018. Unauthorized use and/or duplication of this material without express and written permission from this blog's author is strictly prohibited. Links may be used, provided that full and clear credit is given to AppUnwrapper with appropriate and specific direction to the original content.