Chapter 4, More Security:
1. Go right to the truck. Open the passenger-side door and take the cheese.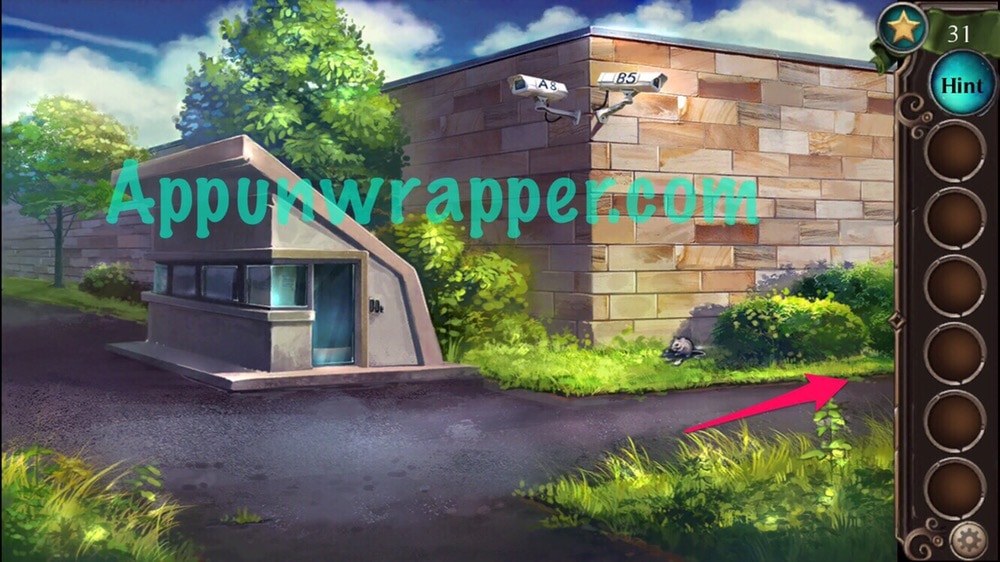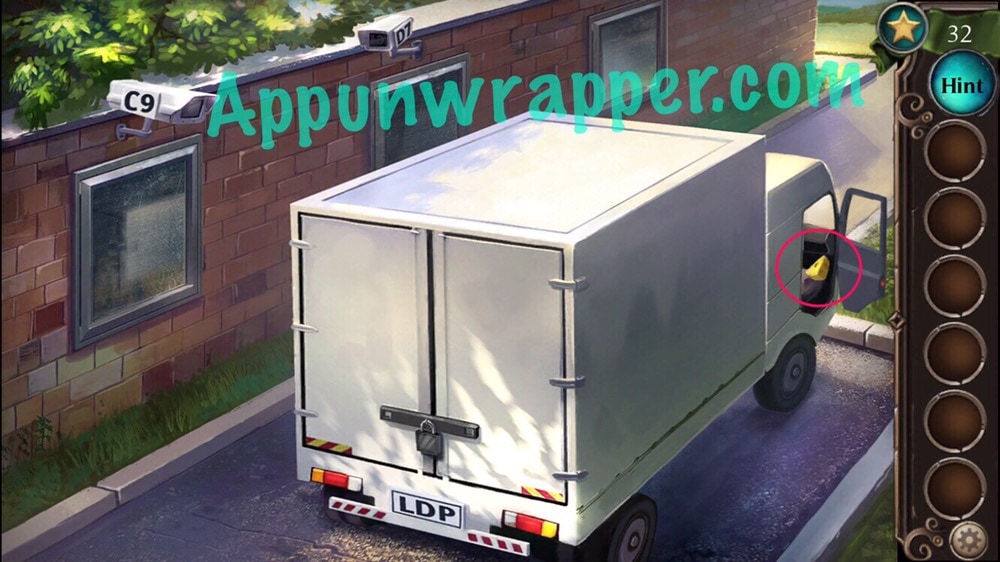 2. Go back and give the mouse the cheese so you can get the keys.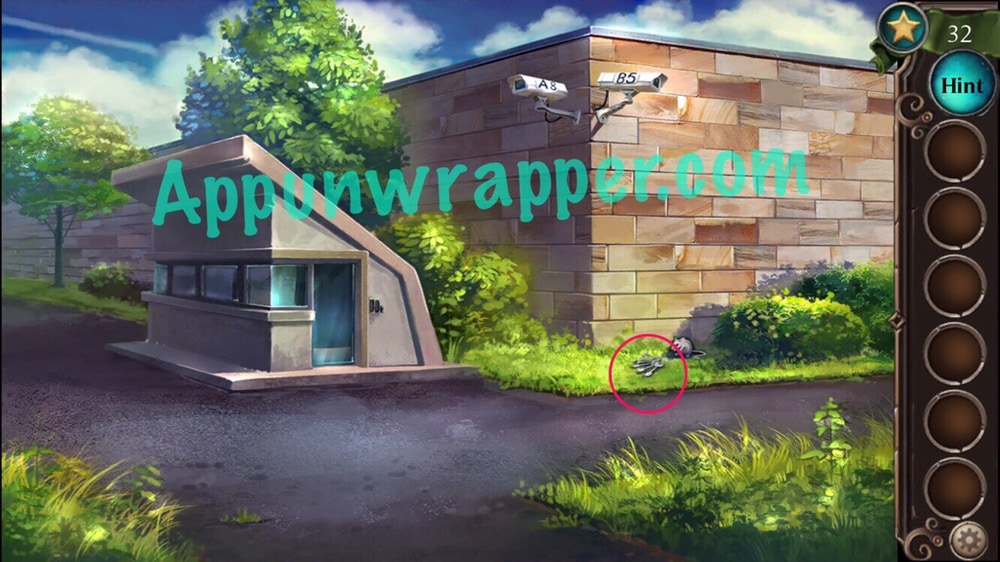 3. Go back to the truck. Use the keys on the lock. Select the two that fit the shape on the lock to open it.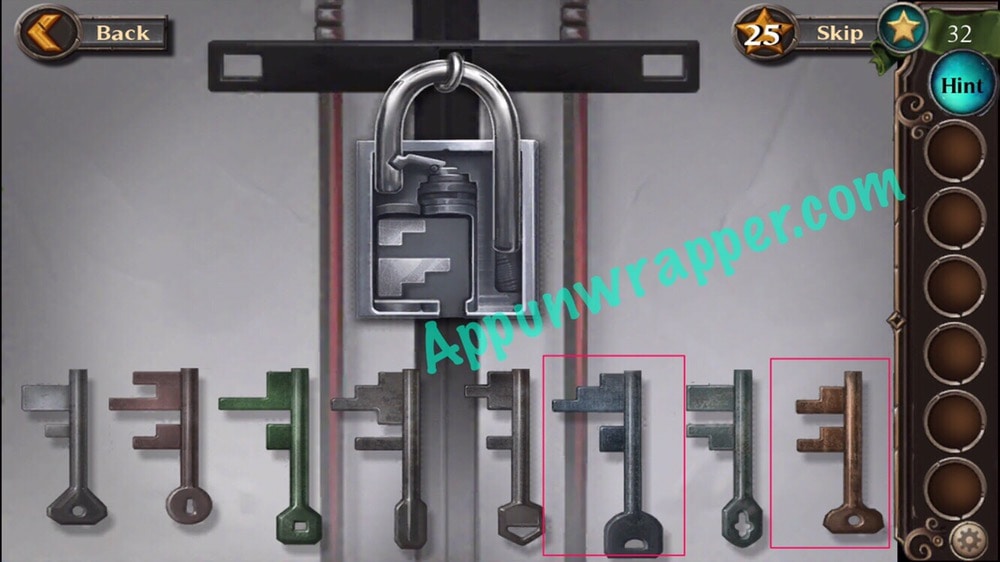 4. Pick up the green cleaning rag. Then, use the numbers from the four security cameras (A8, B5, C9, D7) to unlock the keypad inside the truck. Enter 8597. Take the cleaning spray and hoodie.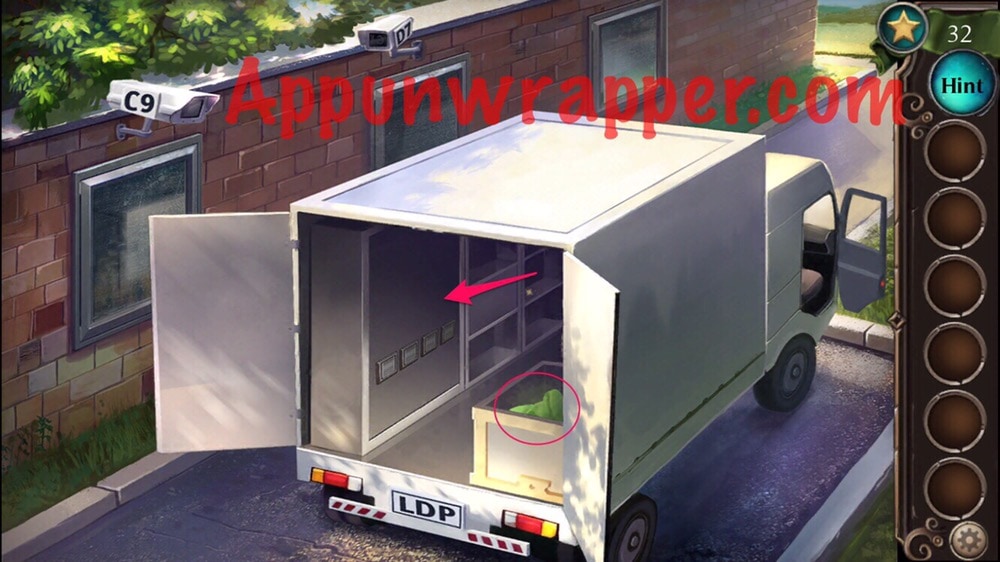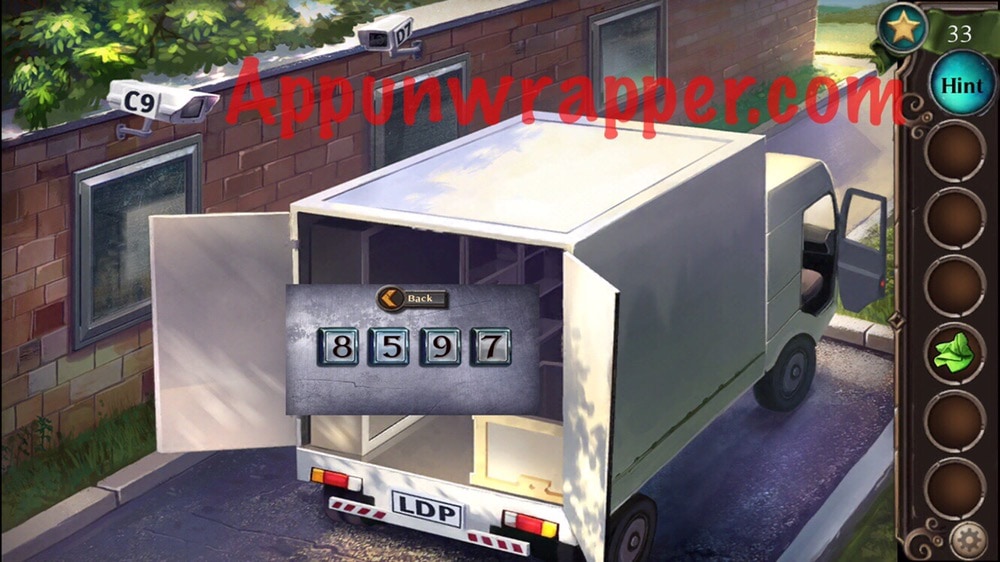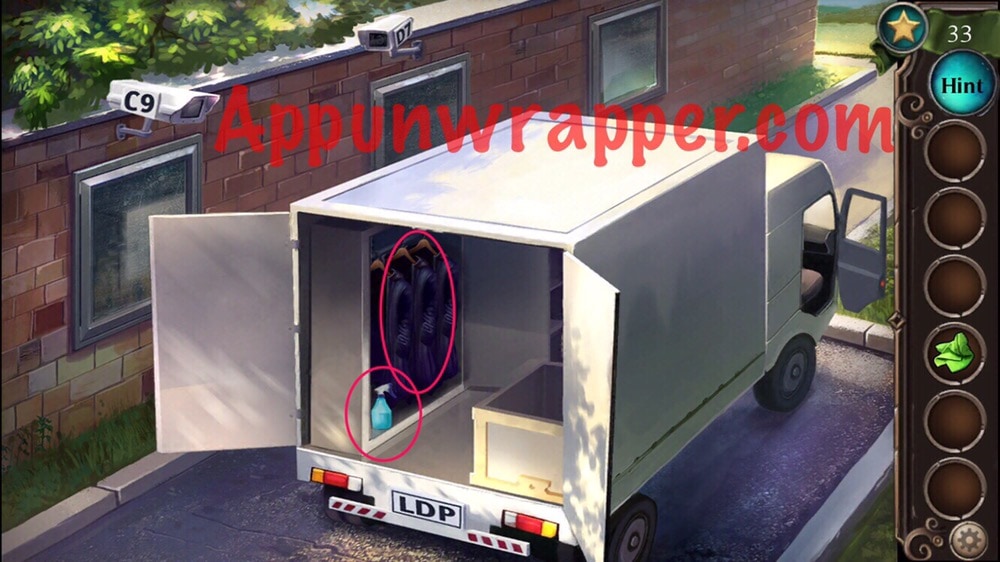 5. Tap on each of the windows on the building and spray them with the cleaning fluid, then wipe them with the rag. You'll see a dog behind each window, with a collar that says a word on it. The three words are DEDICATION, PROGRESS, LOGIC. Look at the license plate on the truck to see the letters LDP.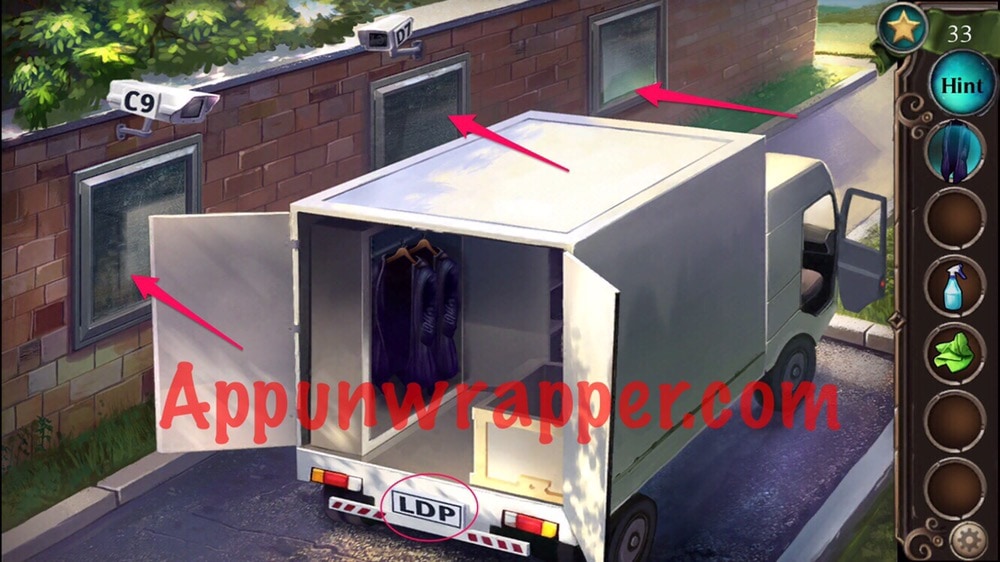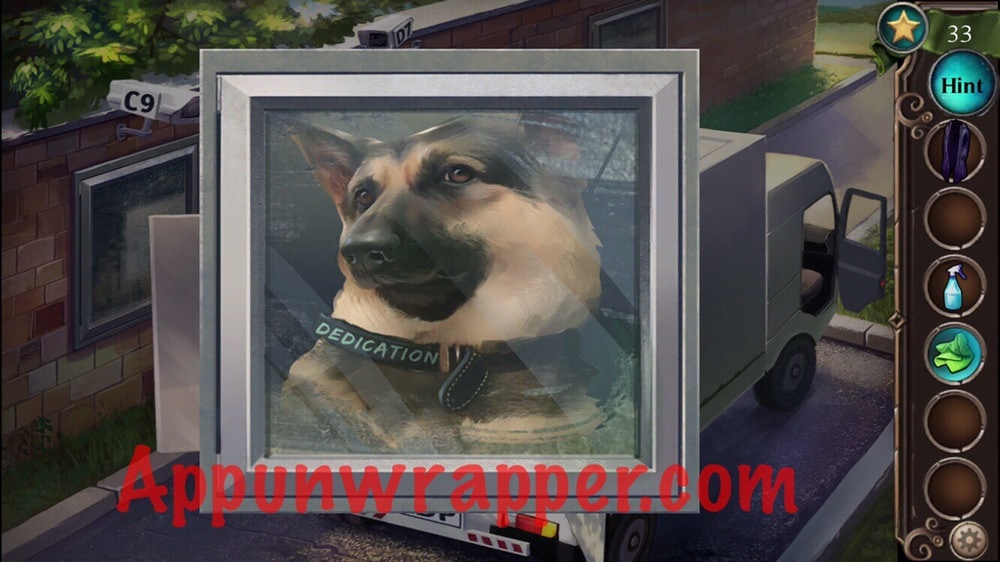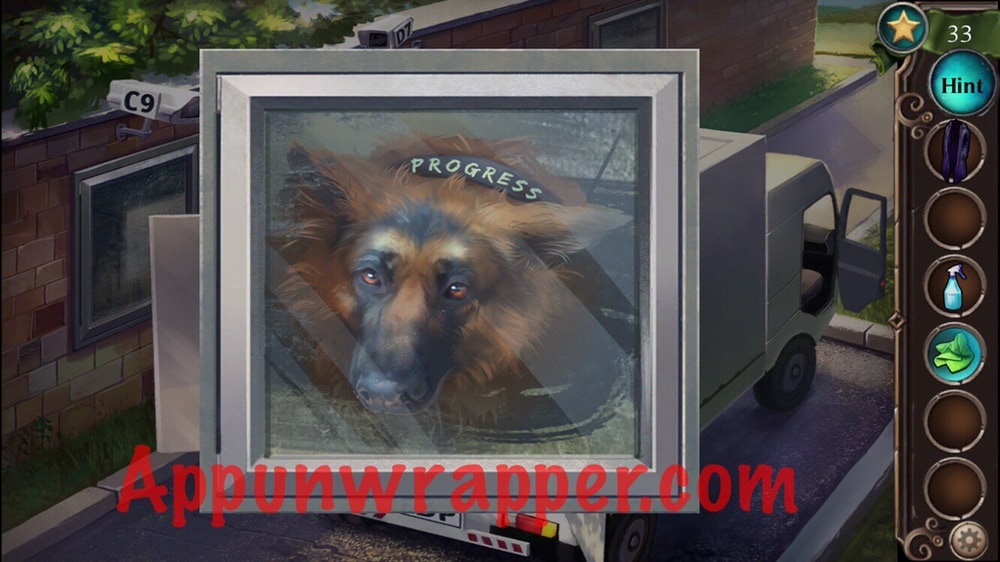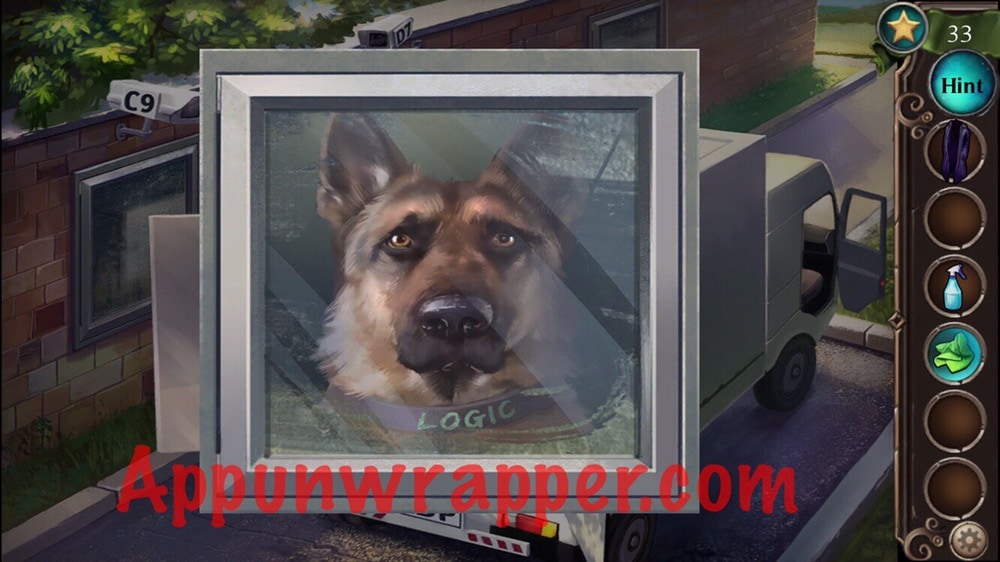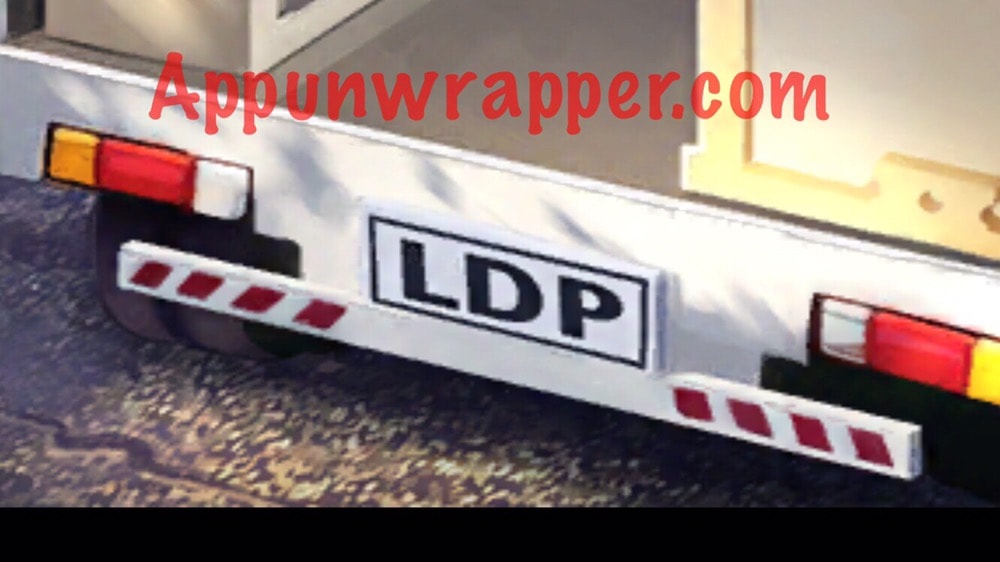 6. Go back left and try to enter. The cult member will ask you what the Compound motto is. Use the three dog collars and the license plate to get LOGIC, DEDICATION, PROGRESS. Put them in that order.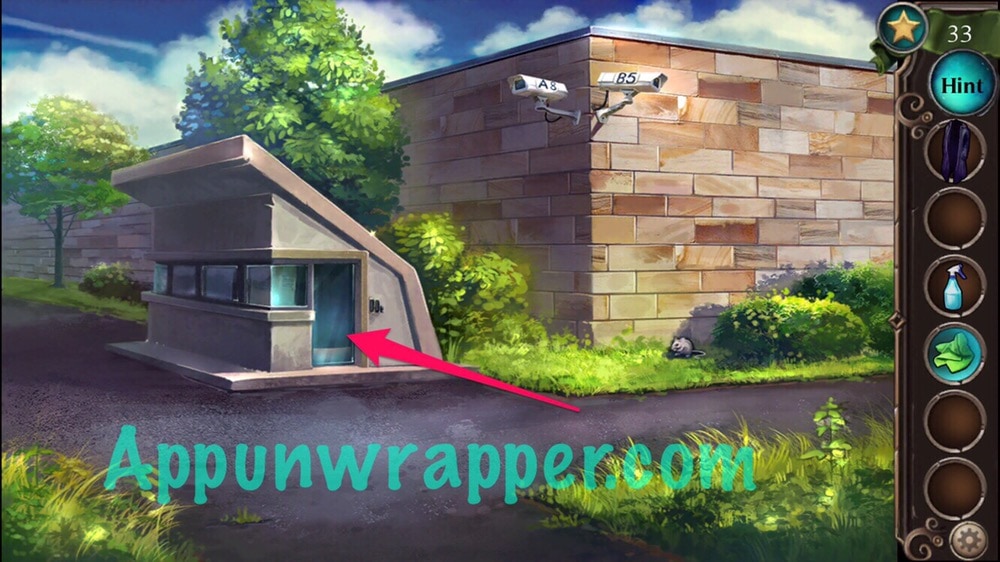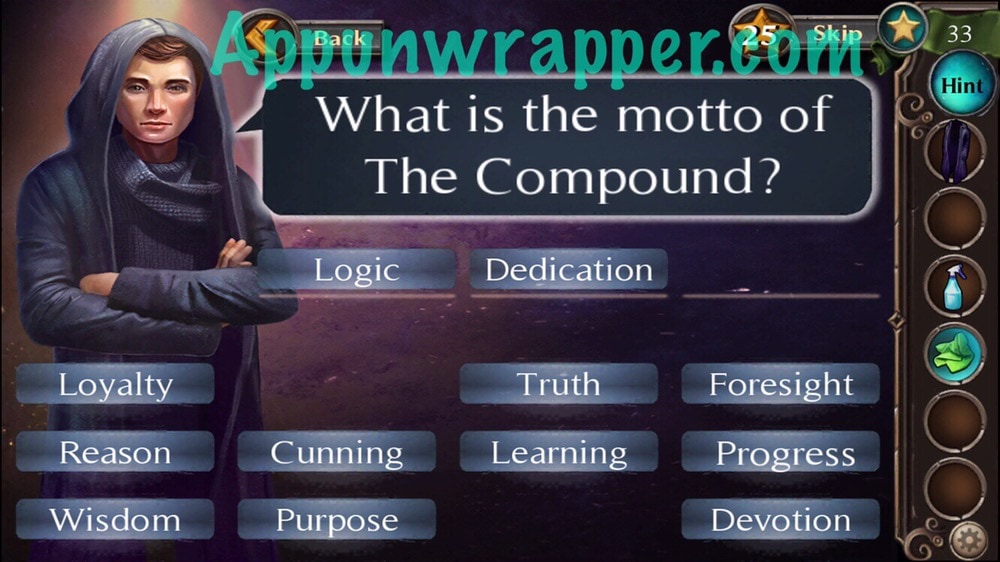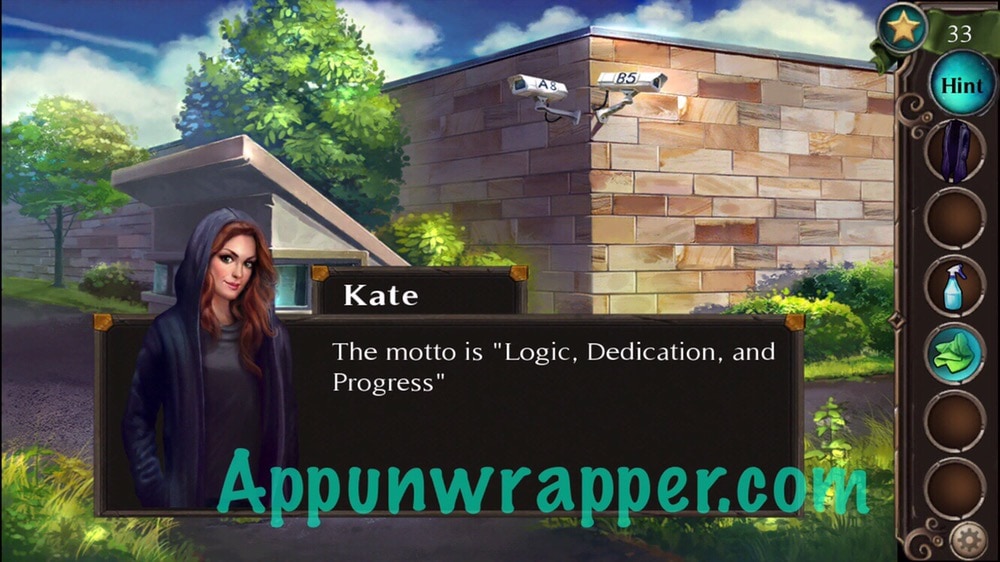 Click on the little numbers below to continue to Chapter 5 or click here.
***
Note: Sometimes a promo code is provided for a game, but it does not affect the review in any way. At AppUnwrapper, we strive to provide reviews of the utmost quality.

Check out my recommended list for other games you might like.

If you like what you see on AppUnwrapper.com, please consider supporting the site through Patreon. Every little bit helps and is greatly appreciated. You can read more about it here. And as always, if you like what you see, please help others find it by sharing it.

I also offer affordable testing and consulting for iOS developers.

COPYRIGHT NOTICE © AppUnwrapper 2011-2018. Unauthorized use and/or duplication of this material without express and written permission from this blog's author is strictly prohibited. Links may be used, provided that full and clear credit is given to AppUnwrapper with appropriate and specific direction to the original content.