Chapter 6, The Dorms:
1. You can only enter the left building. So go in. Look at the books on the coffee table. Also, notice the pictures on the wall. Open the door to the left and enter the bedroom.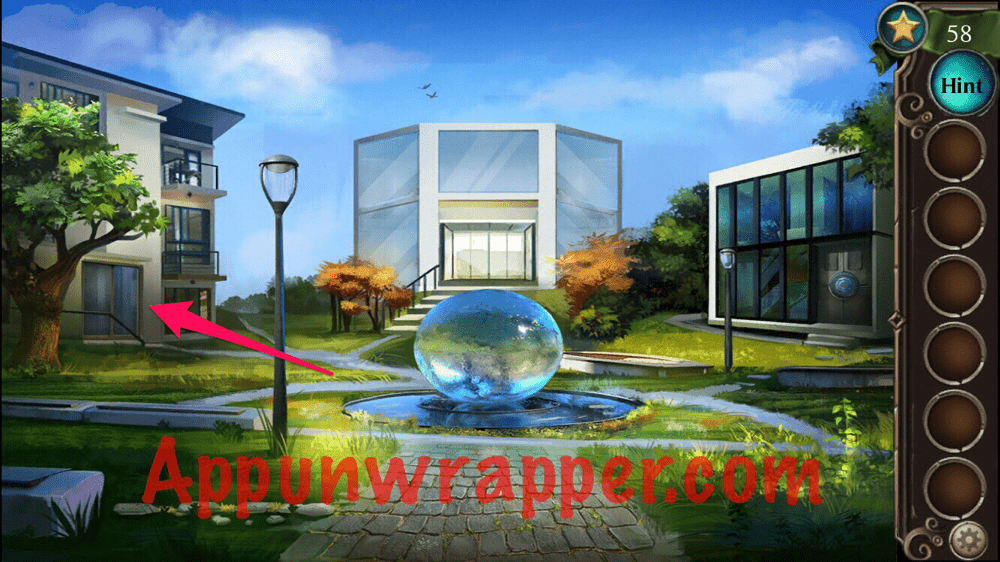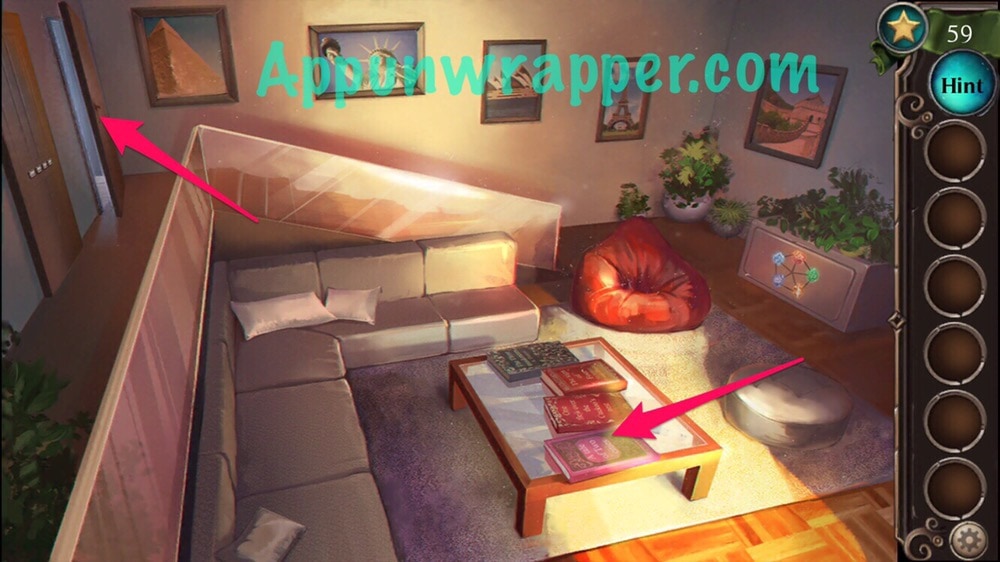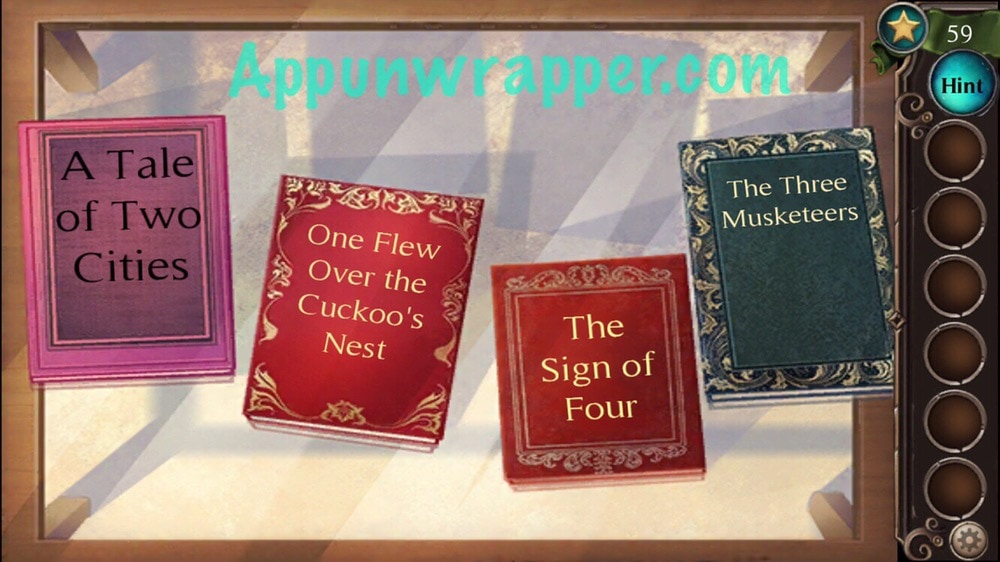 You can also see my video walkthrough for chapters 6 – 9 here:
2. Open the shades to get the screwdriver. Open the drawer to see a blow dryer. And look in the trash bin for a clue.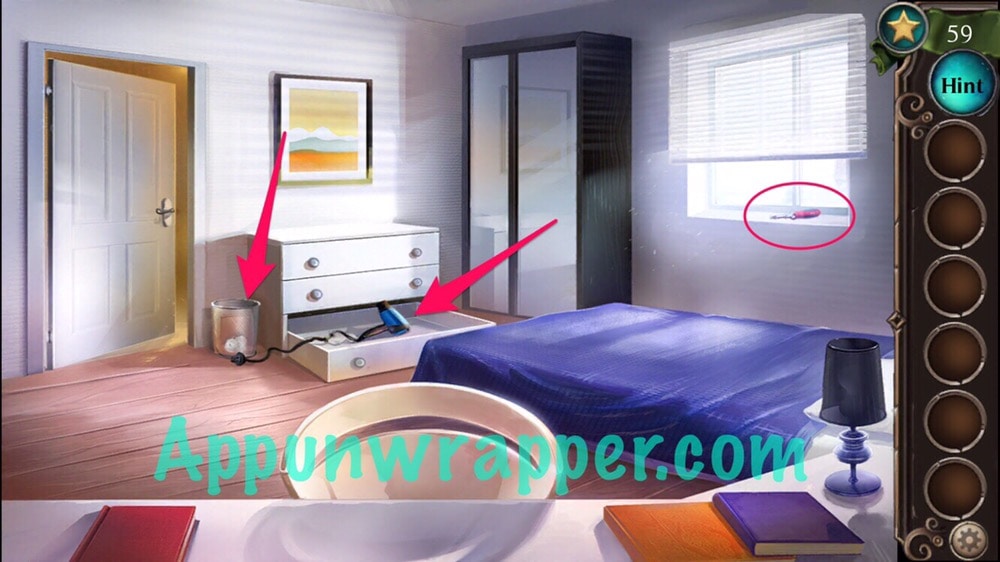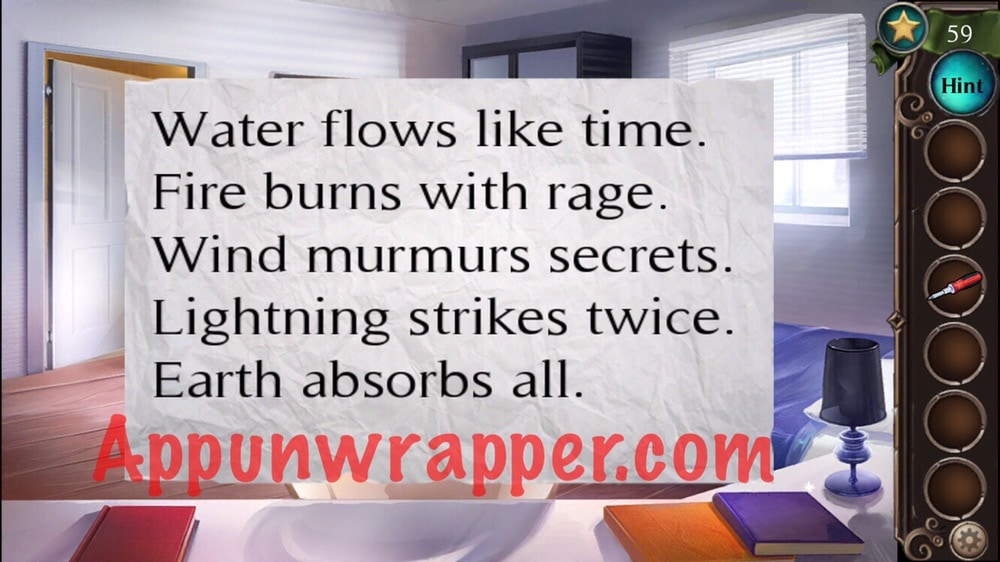 2. Go back to the first room. The clue said:
"Water flows like time.
Fire burns with rage.
Wind murmurs secrets.
Lightning strikes twice.
Earth absorbs all."
So tap on the elements puzzle and press the elements in this order: water, fire, wind, lightning, earth. Take the batteries from the drawer.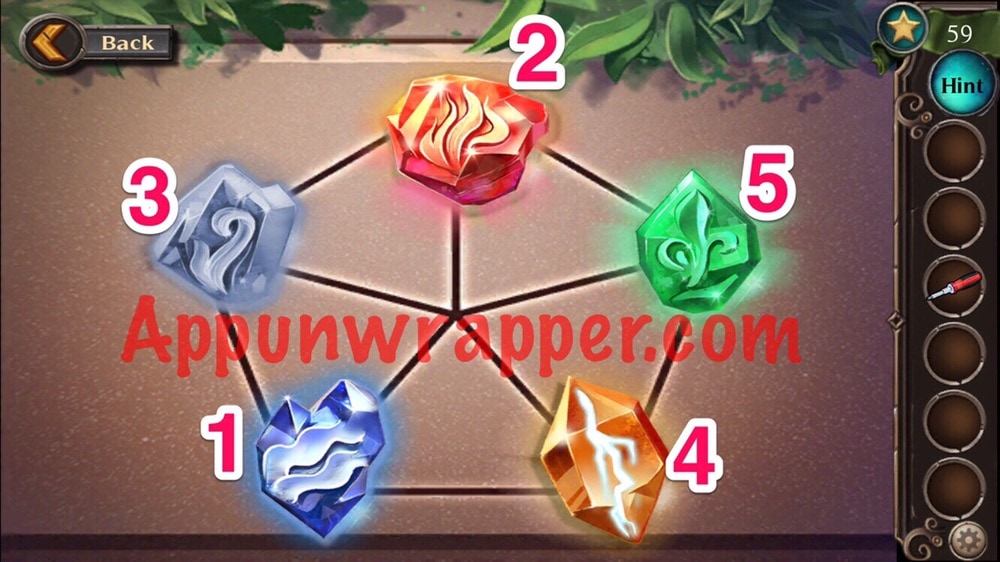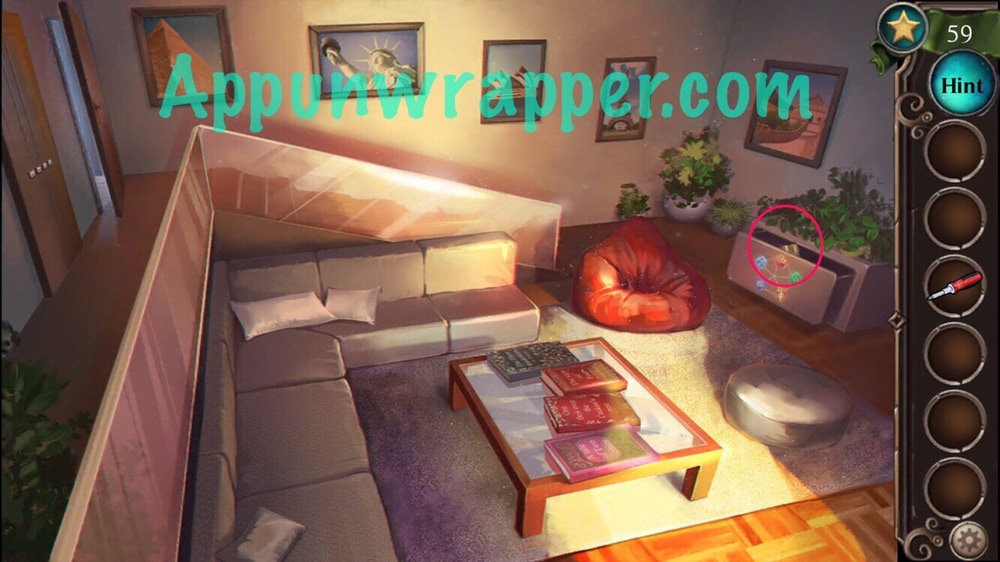 3. Use the clue from the books to unlock the other door. The books are named:
A Tale of Two Cities
One Flew Over the Cuckoo's Nest
The Sign of Four
The Three Musketeers
So the key code is 2143. Enter the second bedroom.
4. Pick up the electrical tape. Open the closet and take the crowbar. Put the batteries In the globe. Lift the rug. Use the crowbar to open up the floor. Use the screwdriver to open up the box. Take the special ink from the box.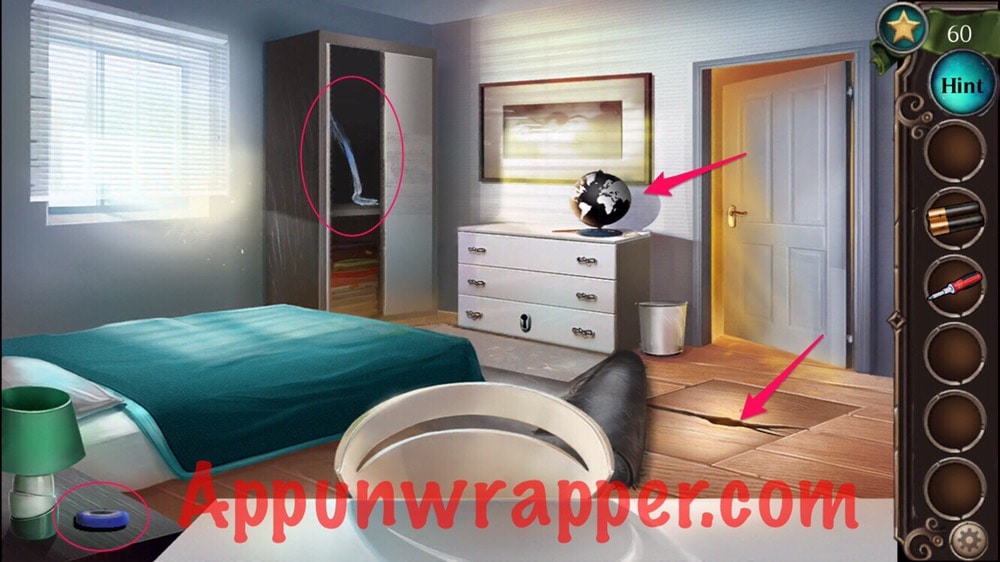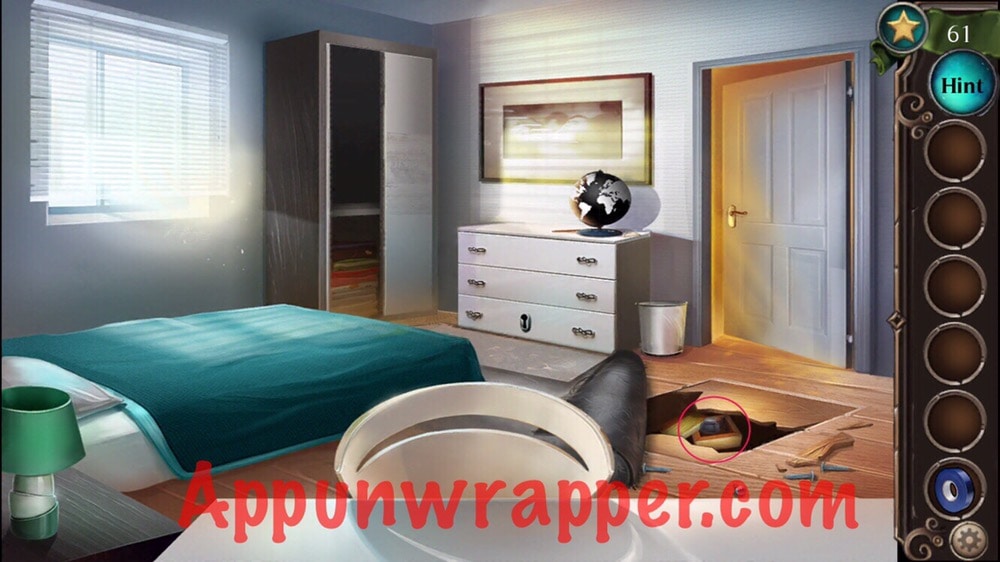 5. Solve the globe puzzle using the photographs on the wall downstairs. The photographs go — from left to right — Egypt, New York (North America), Australia, Paris (France), China. Tap the countries in that order and take the globe key.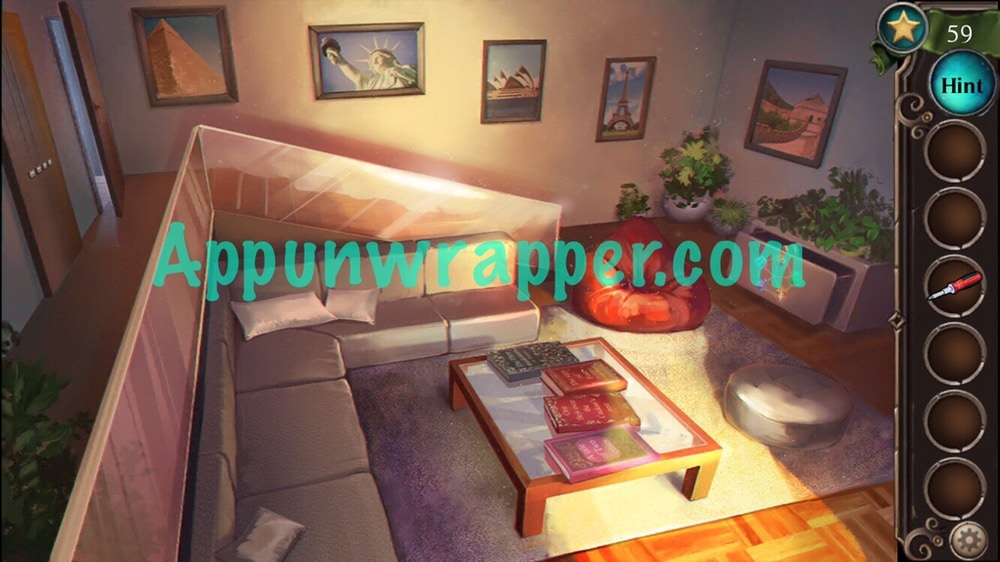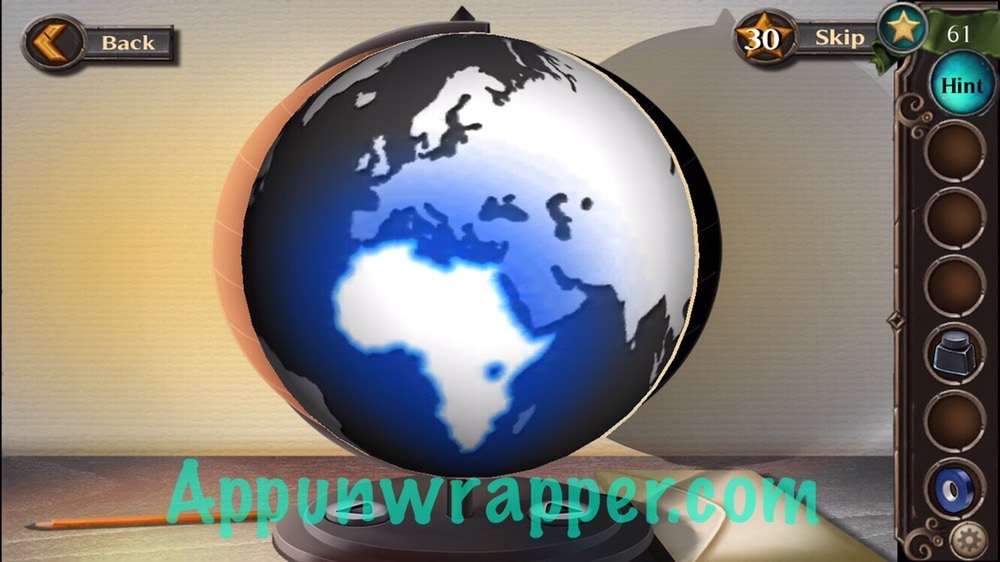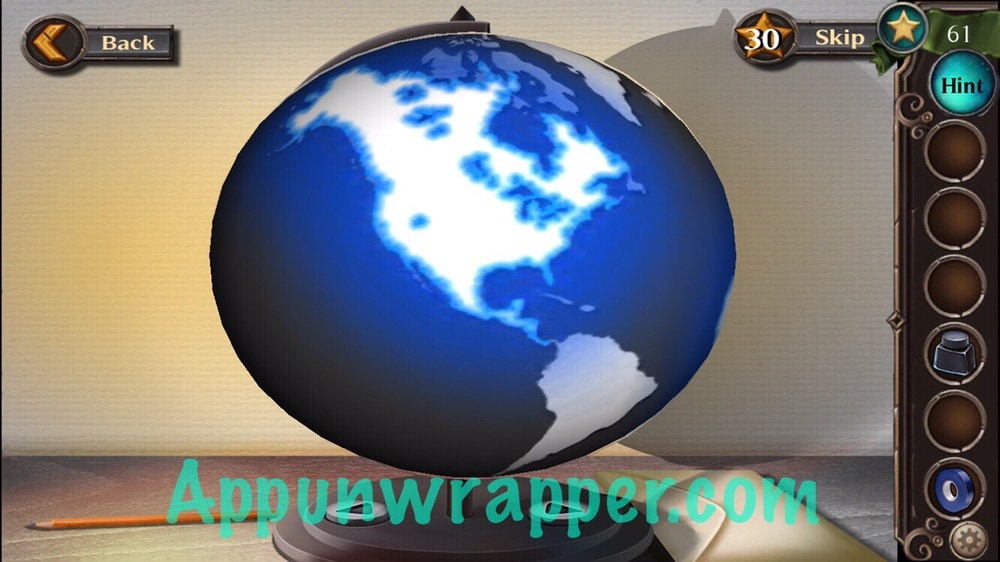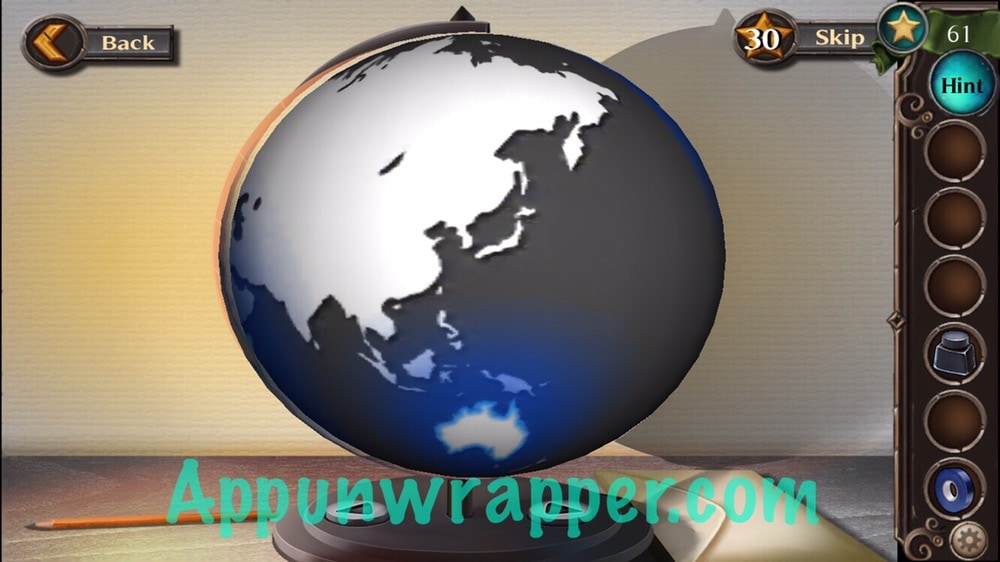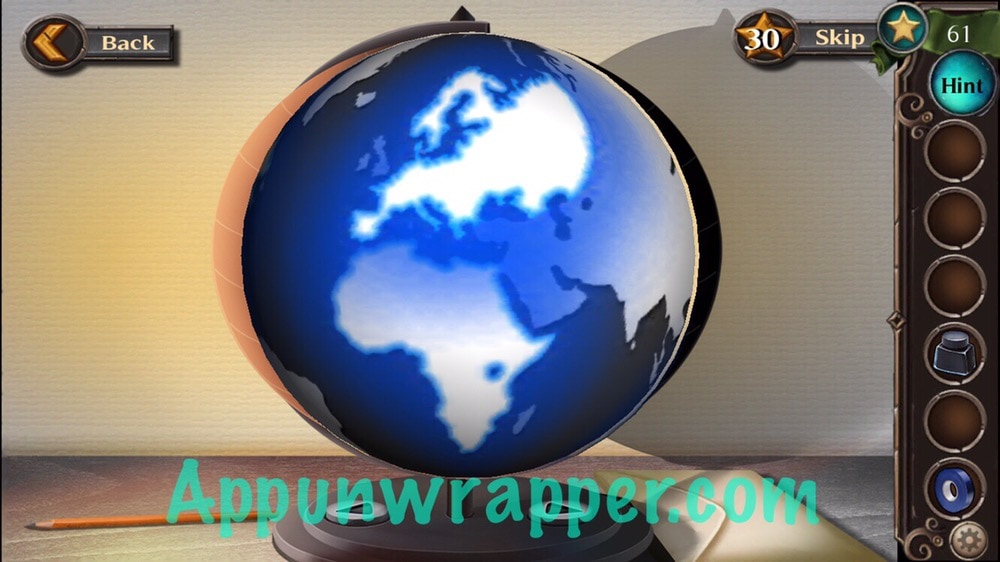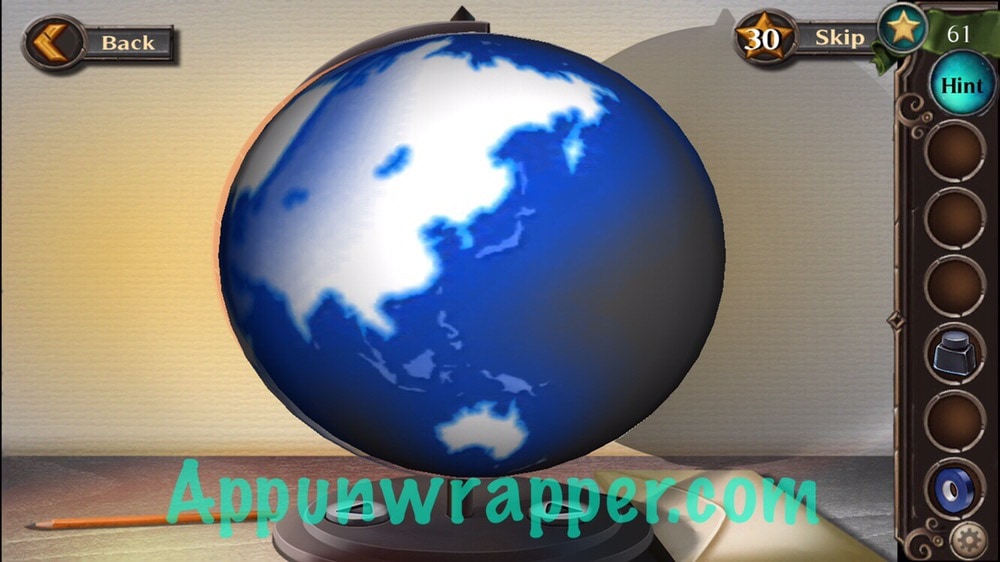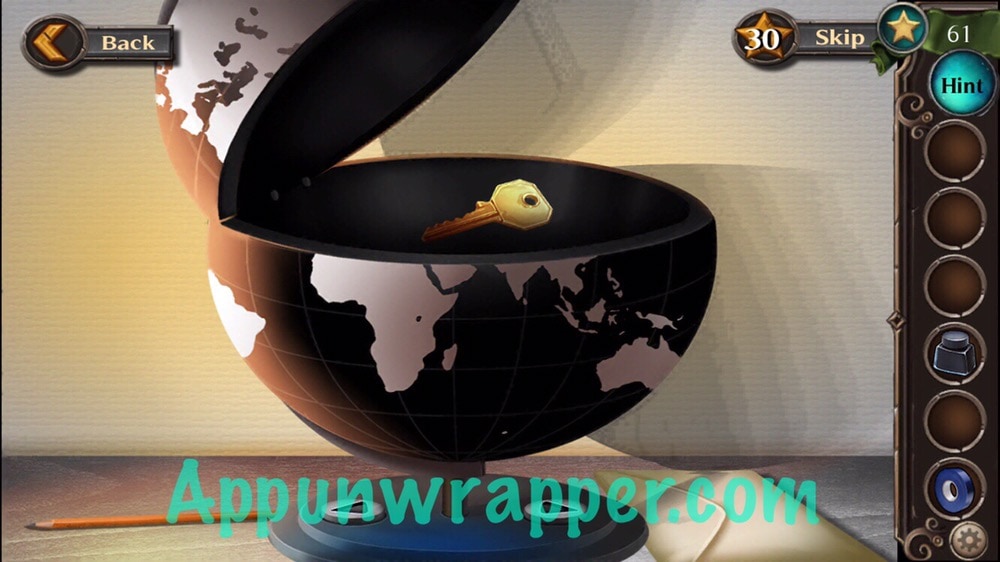 6. Use the globe key to unlock the drawer. There's a book with blank pages. Pour the ink on it.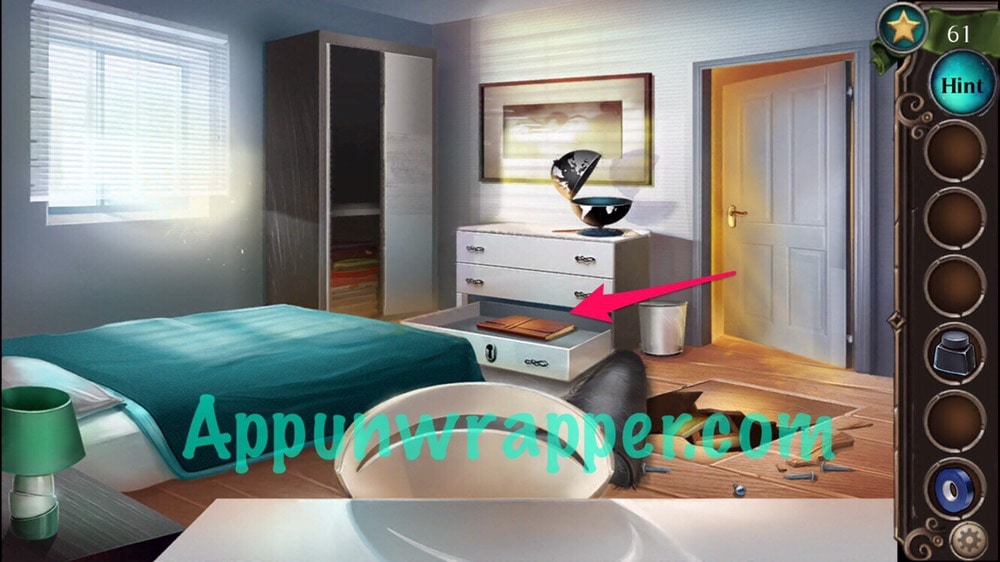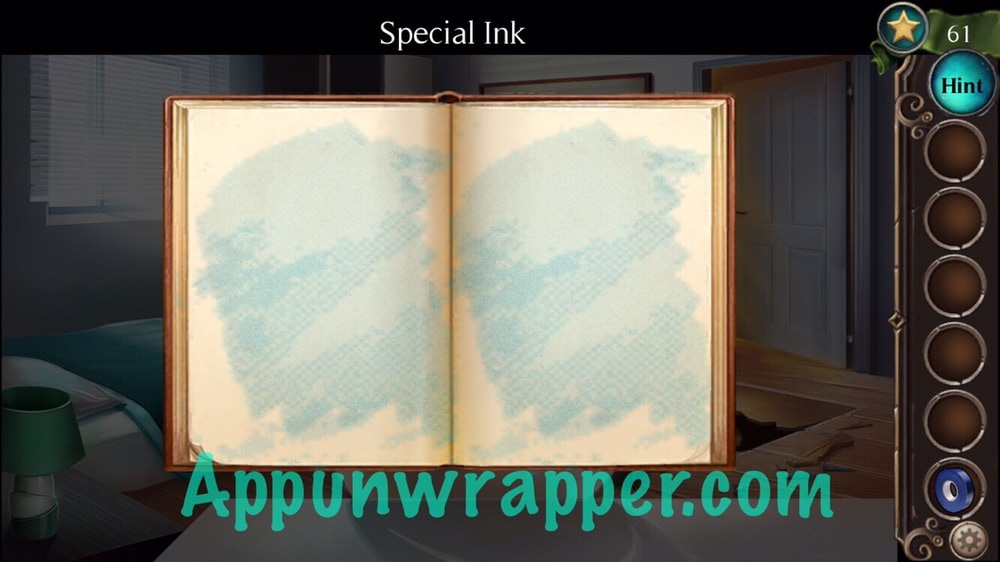 7. Go back to the other bedroom and use the electrical tape to fix the blow dryer. Take it.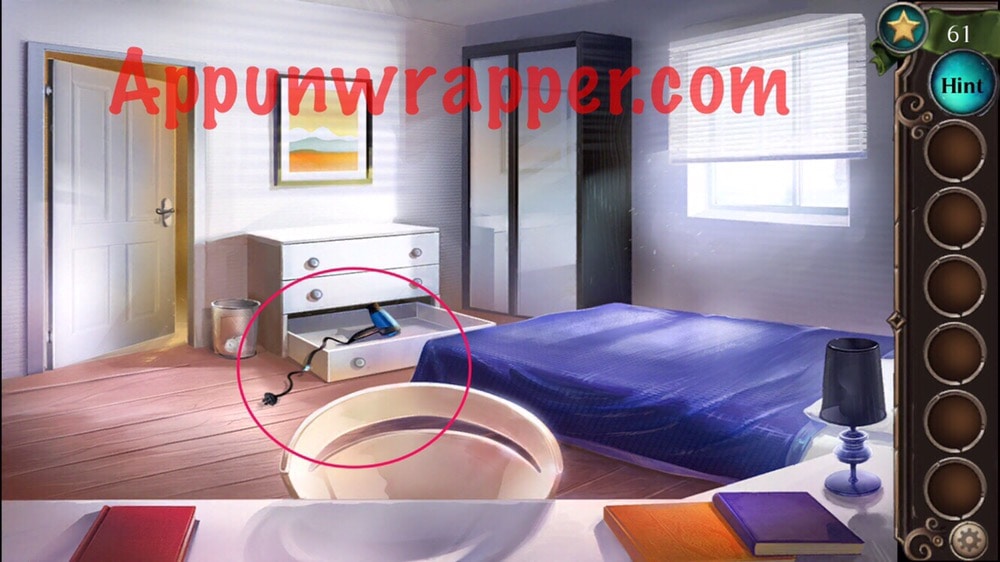 8. Go back to the bedroom and use the blow dryer on the ink in the book to make some works appear. That's the end of the chapter!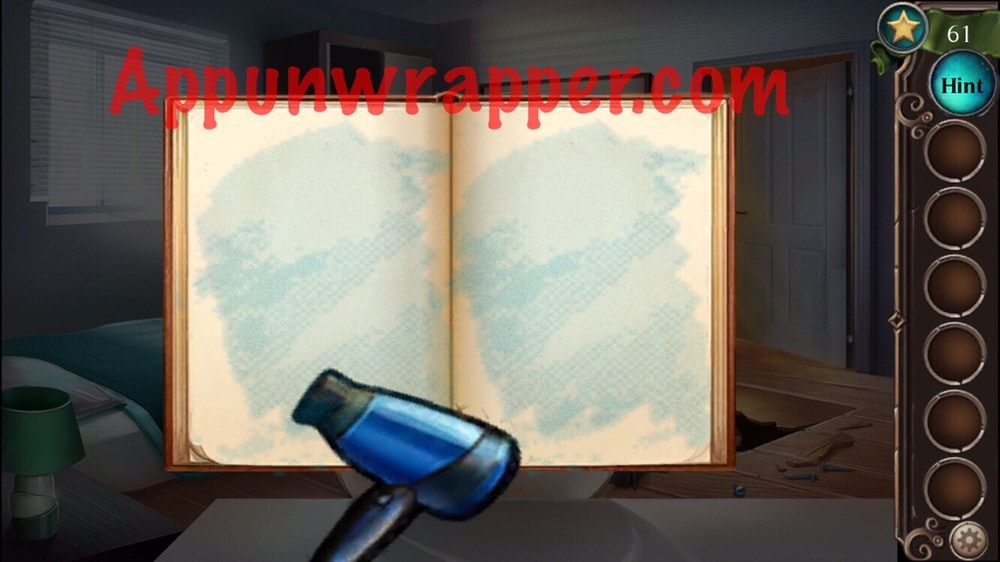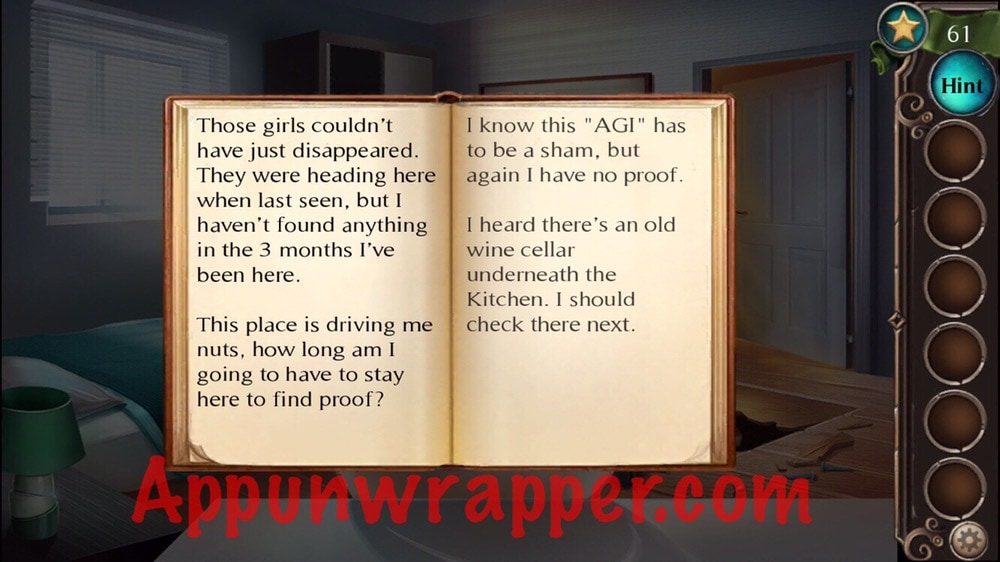 Click on the little numbers below to continue to Chapter 7 or click here.
***
Note: Sometimes a promo code is provided for a game, but it does not affect the review in any way. At AppUnwrapper, we strive to provide reviews of the utmost quality.

Check out my recommended list for other games you might like.

If you like what you see on AppUnwrapper.com, please consider supporting the site through Patreon. Every little bit helps and is greatly appreciated. You can read more about it here. And as always, if you like what you see, please help others find it by sharing it.

I also offer affordable testing and consulting for iOS developers.

COPYRIGHT NOTICE © AppUnwrapper 2011-2018. Unauthorized use and/or duplication of this material without express and written permission from this blog's author is strictly prohibited. Links may be used, provided that full and clear credit is given to AppUnwrapper with appropriate and specific direction to the original content.