Chapter 7, The Cellar:
1. Pick up the ring piece near the tree and use it on the door of the right building. Solve the rotating rings puzzle and go in.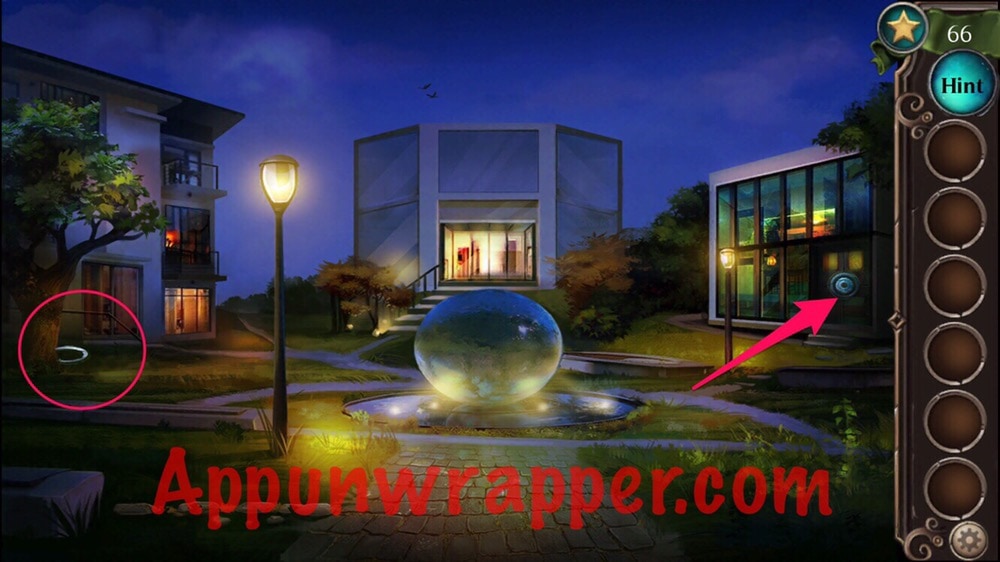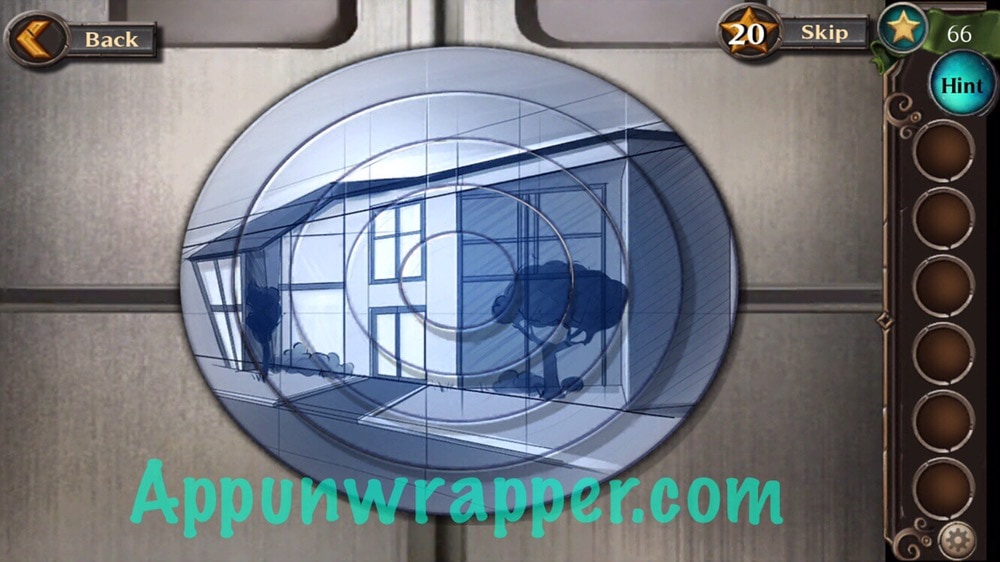 2. Kate will bump into Darius again. Pick up the chain, wine glass, and unlit torch. Open the oven and grab the baking sheet.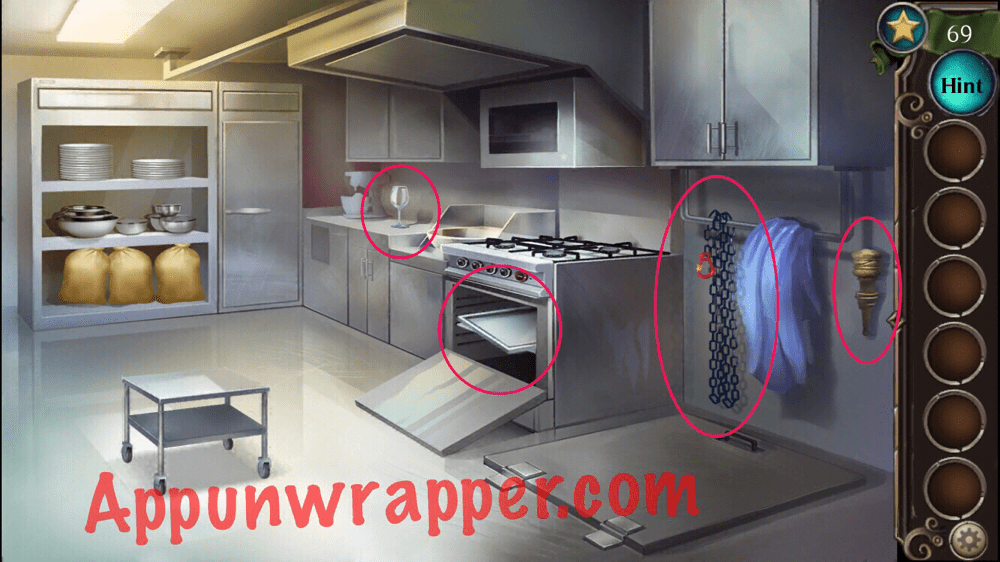 3. Hook the chain onto the cellar door. Attach the baking sheet to the other end. Roll the cart over to the shelf with the flour sacks. Roll one at a time over to the baking sheet and push it onto it. Once all three are on the baking sheet, they'll weight down the chain, opening the cellar door.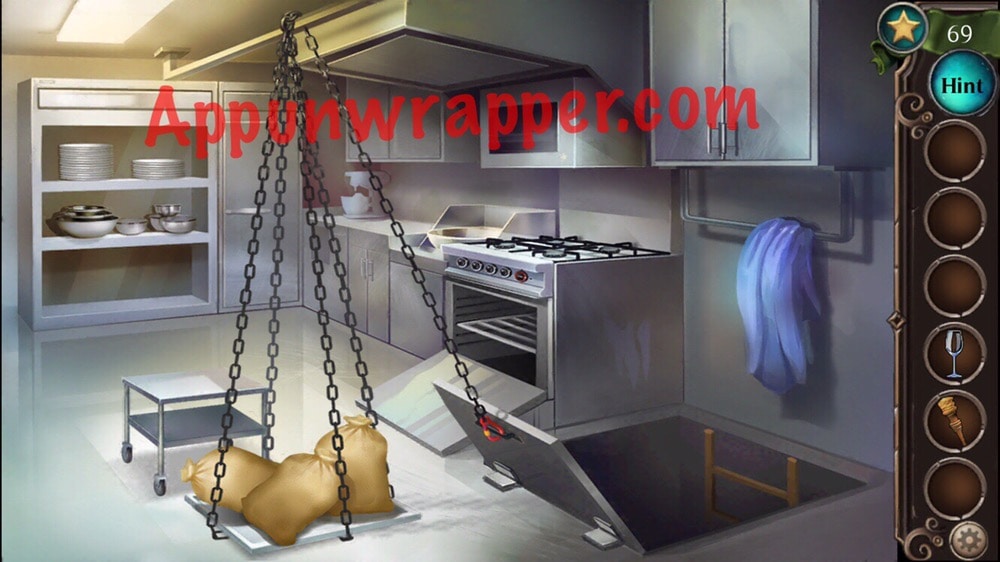 4. Before going down, turn on the stove and light the torch with the flame. Then go down to the cellar.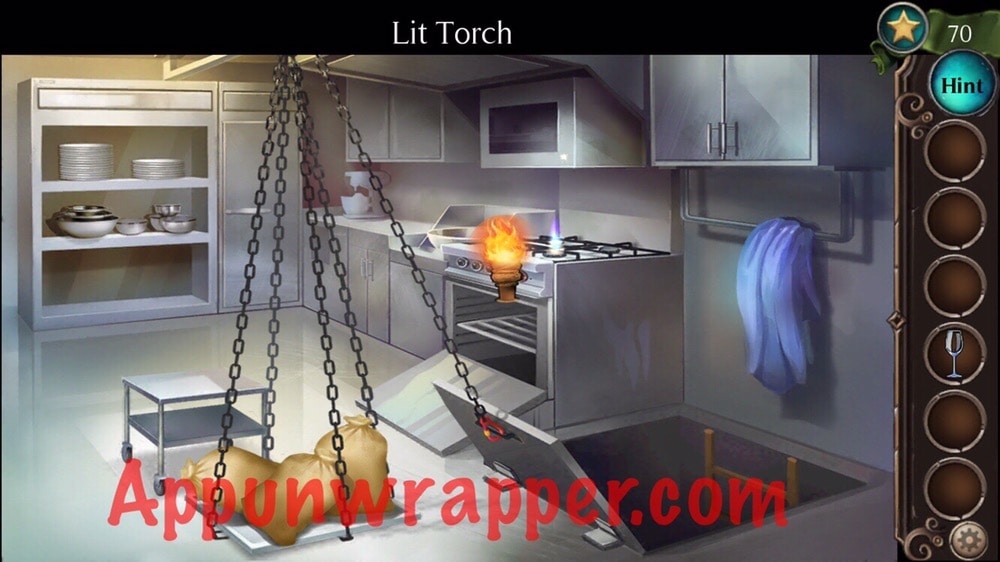 5. Use the torch to find the small glass pipe piece, the notes and the wine bottles. Place the wine glass and notes with the bottle and Darius will taste them all, giving them descriptions. Look at the notes.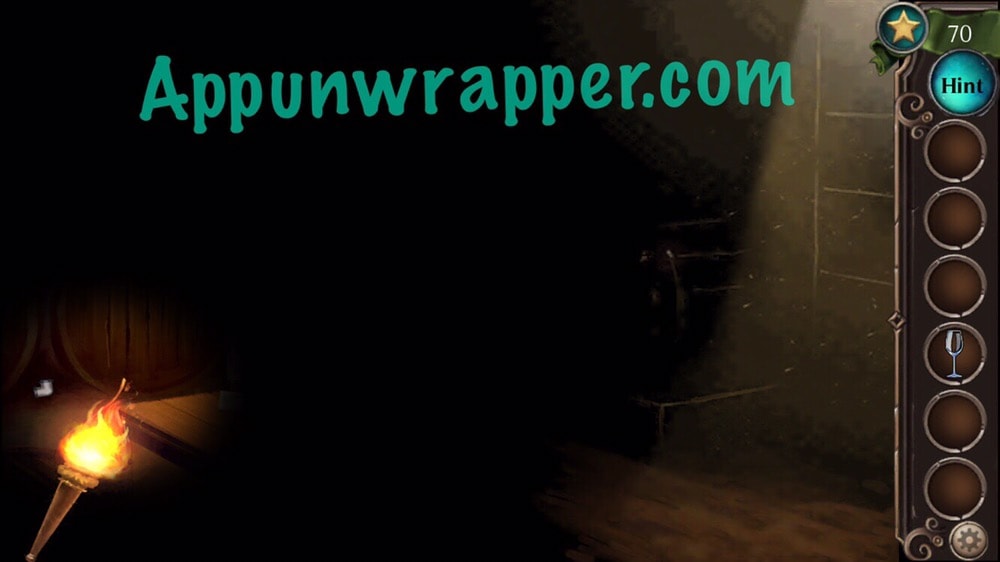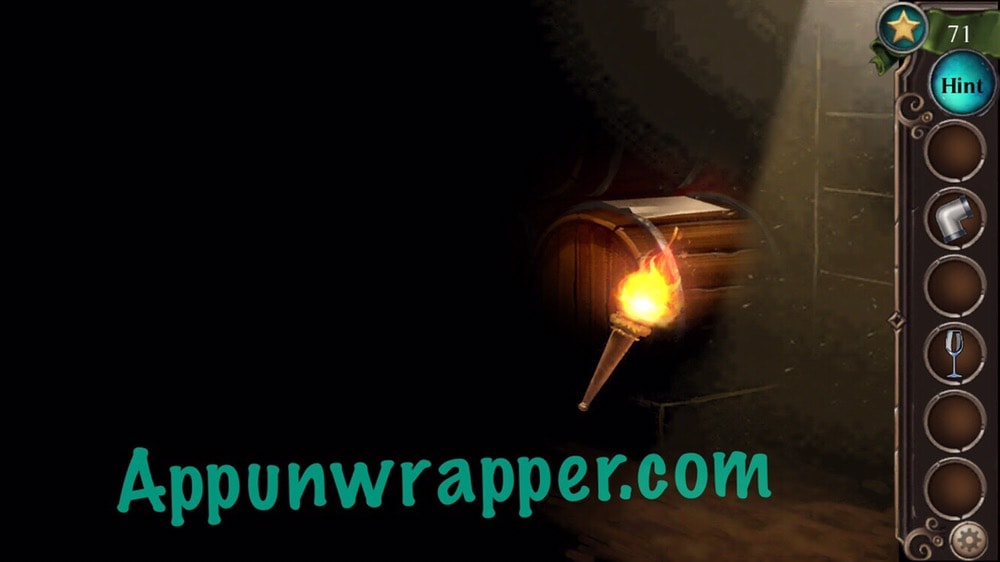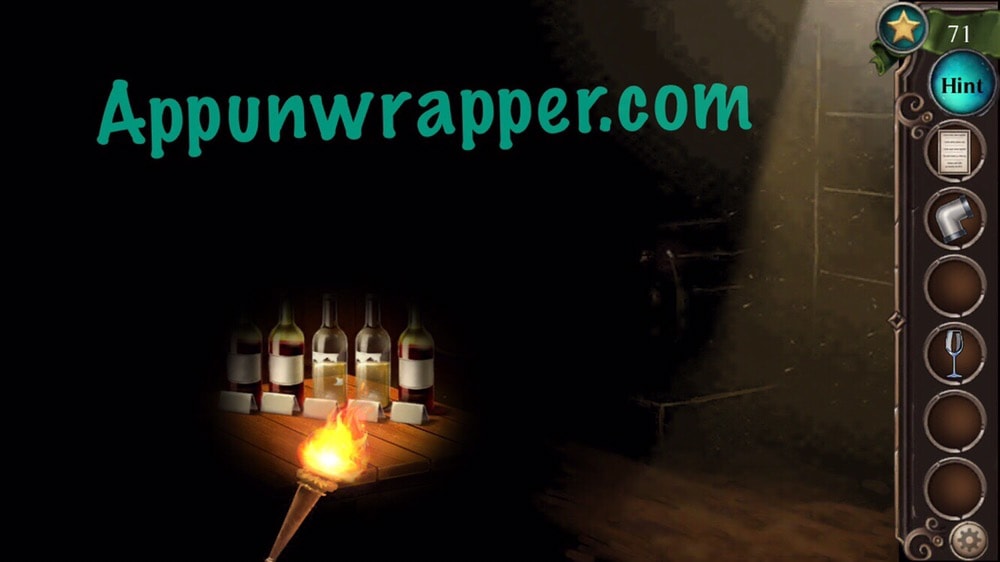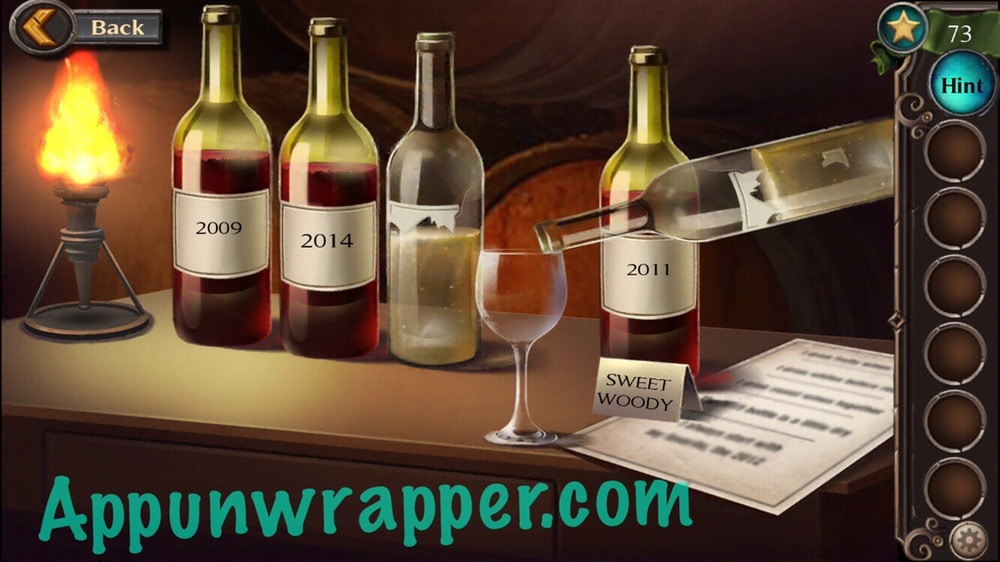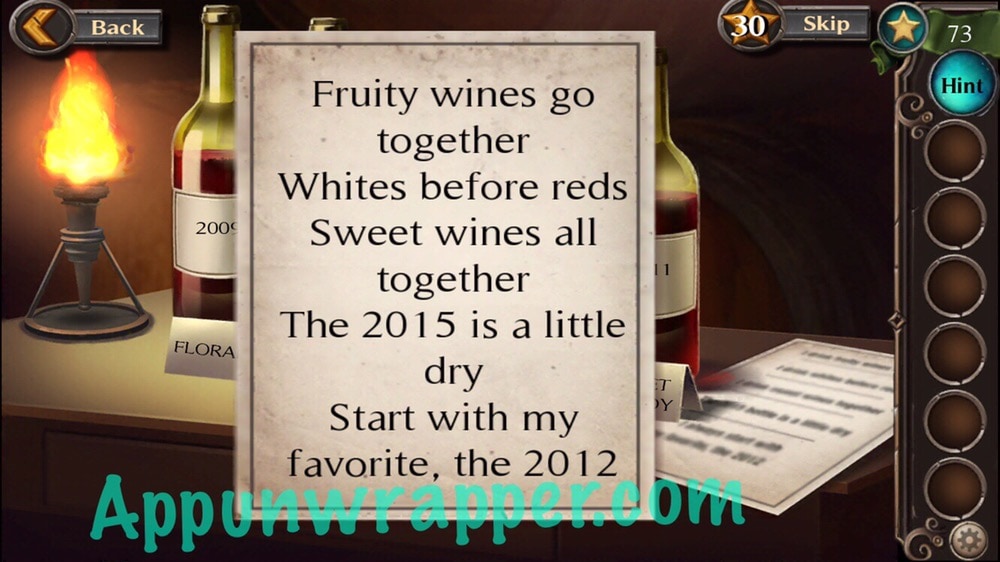 6. The note says:
"Fruity wines go together
Whites before reds
Sweet wines all together
The 2015 is a little dry
Start with my favorite, the 2012"
So they go in this order:
Citrus Acidic (2012)
Apple Dry (2015)
Berry Sweet (2014)
Sweet Woody (2011)
Floral (2009)
Take the vial of silver liquid.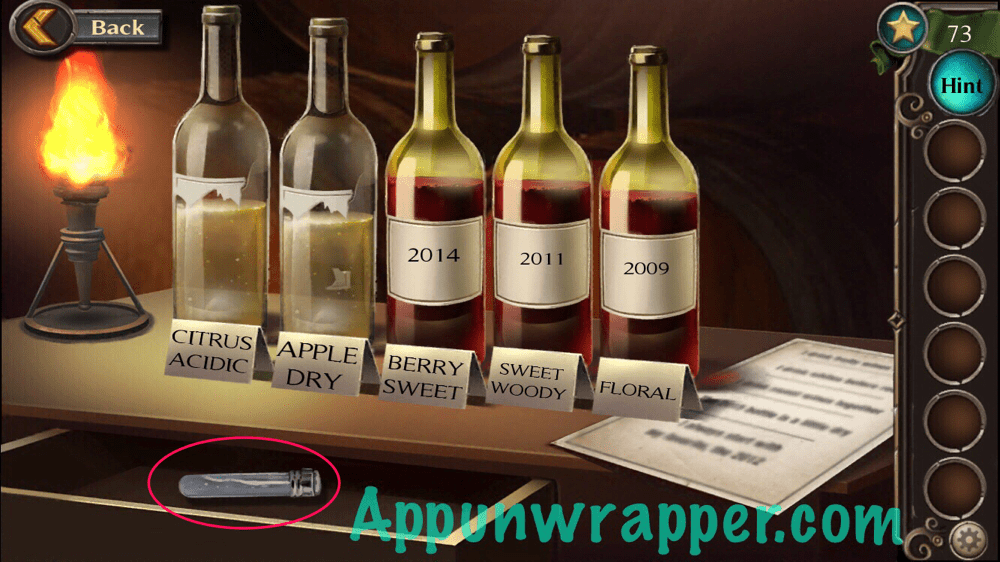 7. Open one of the barrels to find another small glass pipe. Find the pipes puzzles and add the two pipe pieces and the silver liquid. Time to solve the puzzle! Connect all the pipes and pour the silver liquid down them. A corpse will be revealed and that's the end of the chapter.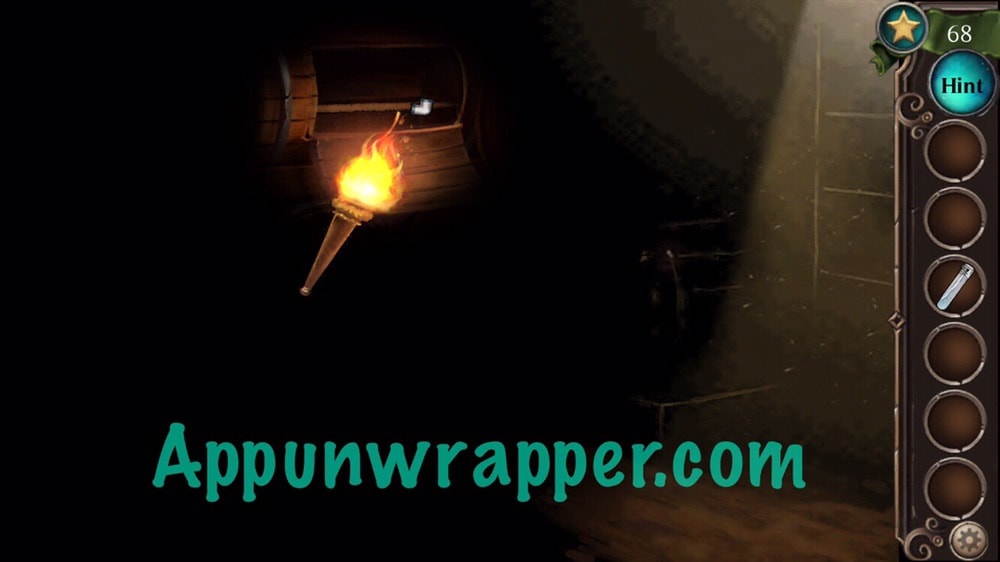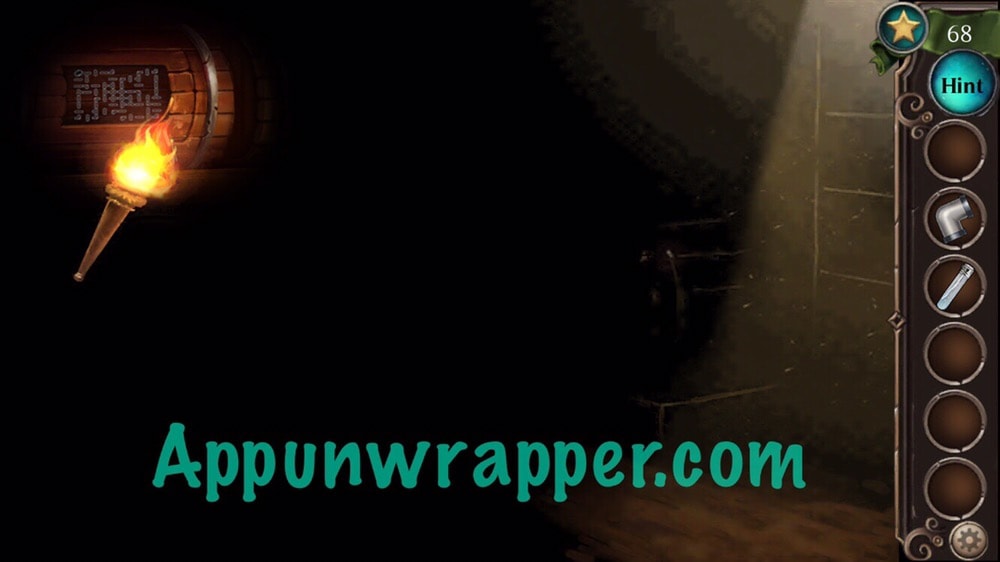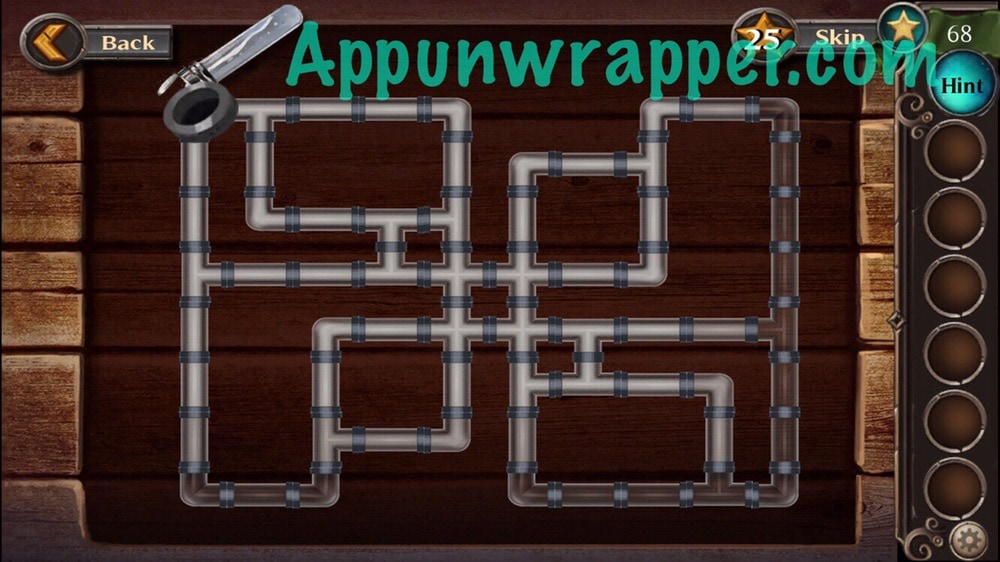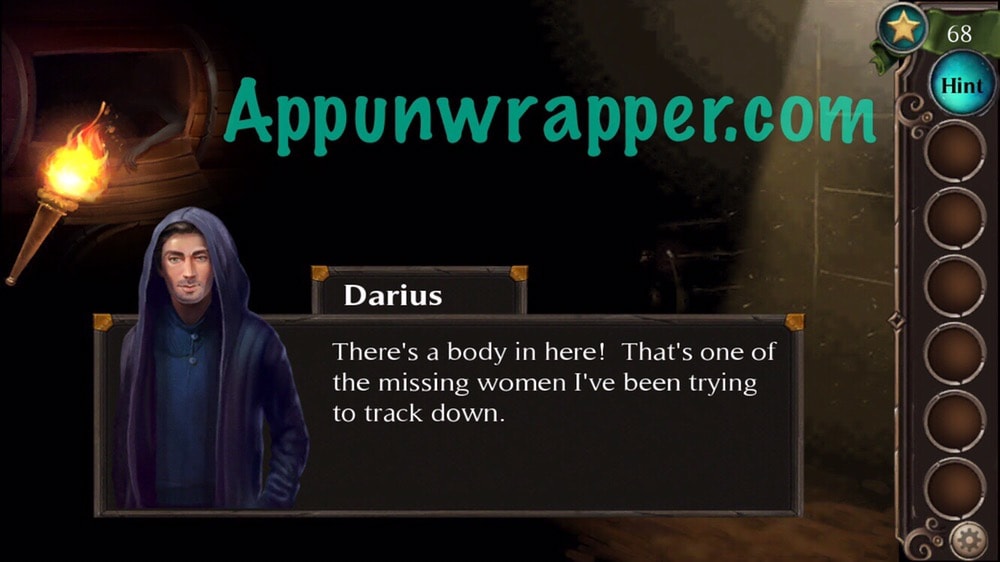 Click on the little numbers below to continue to Chapter 8 or click here.
***
Note: Sometimes a promo code is provided for a game, but it does not affect the review in any way. At AppUnwrapper, we strive to provide reviews of the utmost quality.

Check out my recommended list for other games you might like.

If you like what you see on AppUnwrapper.com, please consider supporting the site through Patreon. Every little bit helps and is greatly appreciated. You can read more about it here. And as always, if you like what you see, please help others find it by sharing it.

I also offer affordable testing and consulting for iOS developers.

COPYRIGHT NOTICE © AppUnwrapper 2011-2018. Unauthorized use and/or duplication of this material without express and written permission from this blog's author is strictly prohibited. Links may be used, provided that full and clear credit is given to AppUnwrapper with appropriate and specific direction to the original content.