Room 4, Dungeon:
1. Find the shield in the corner and move it to get the red book.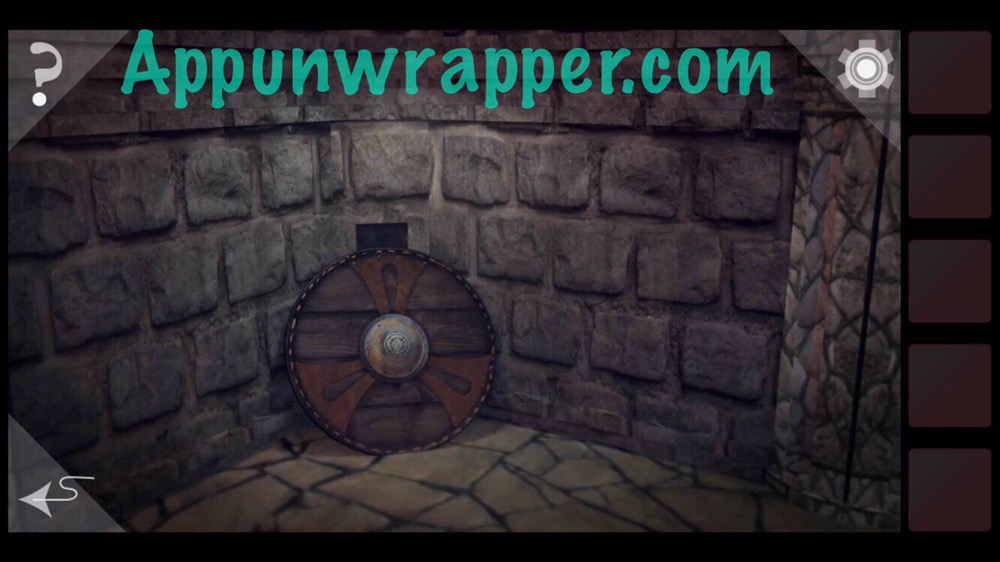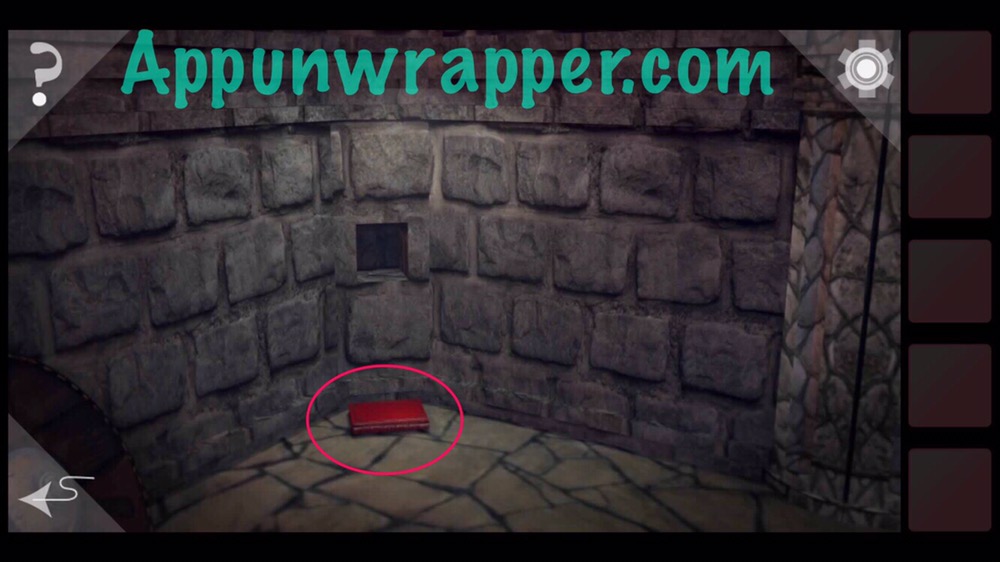 2. Turn left and look at the open book on the table. It shows you where the red book goes on the shelf. So place the book on the shelf and tap it until it's in the right order. Then open the little hidden compartment in the wall to get the key.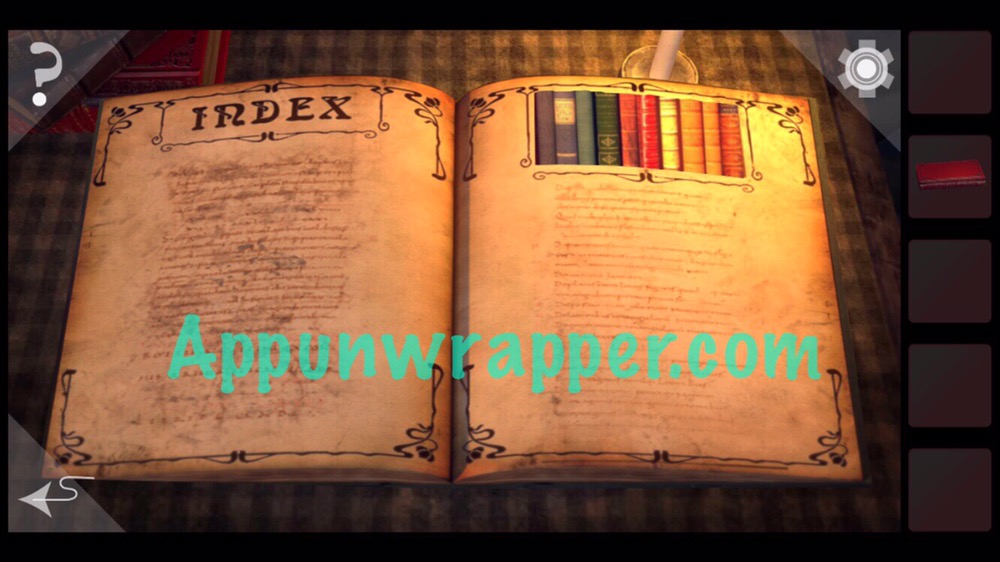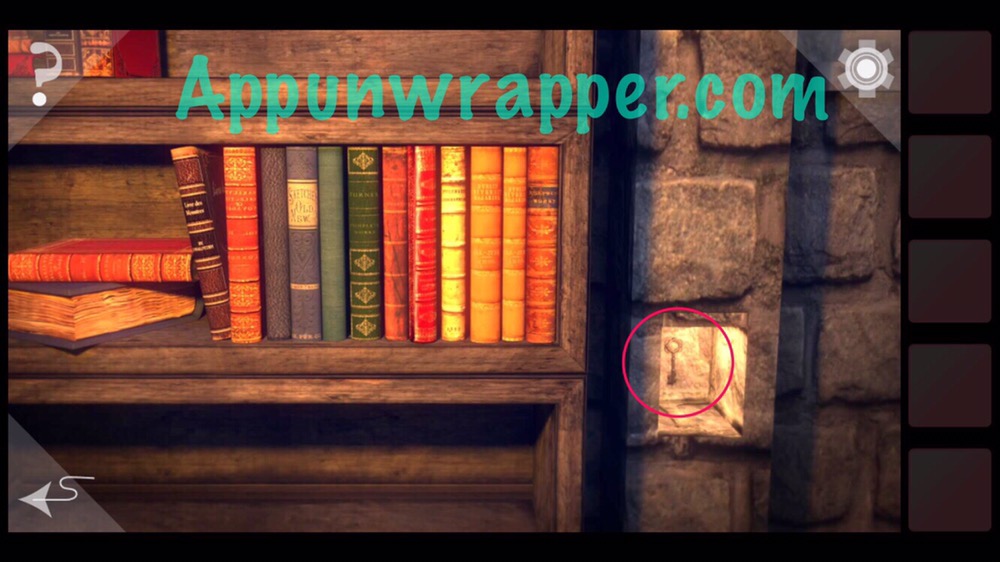 3. Use the key to unlock the cage and take the weight.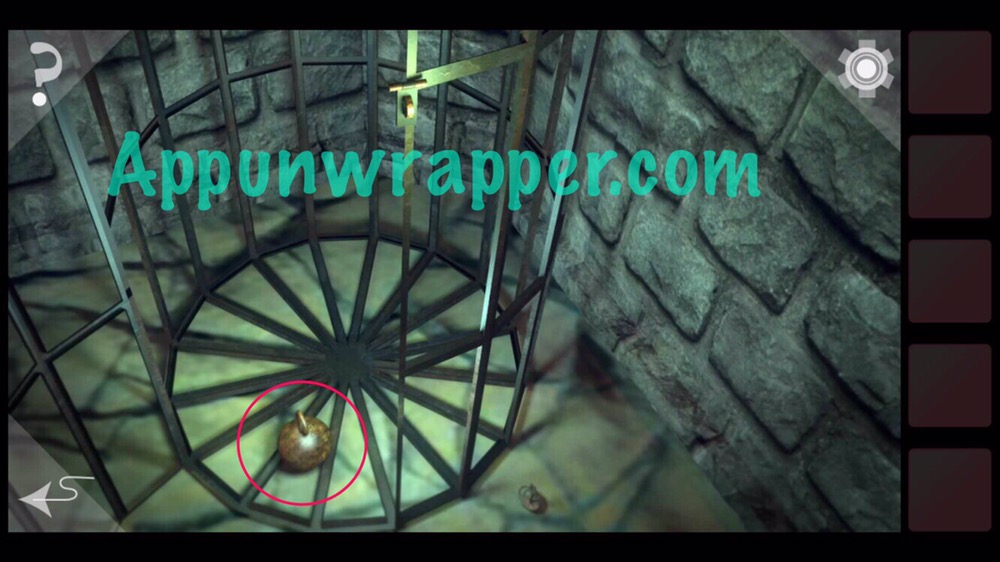 4. Place the weight on the pedestal. Look behind it to see three X's. Go to the door and tap those same three X's to unlock the door and head to the kitchen.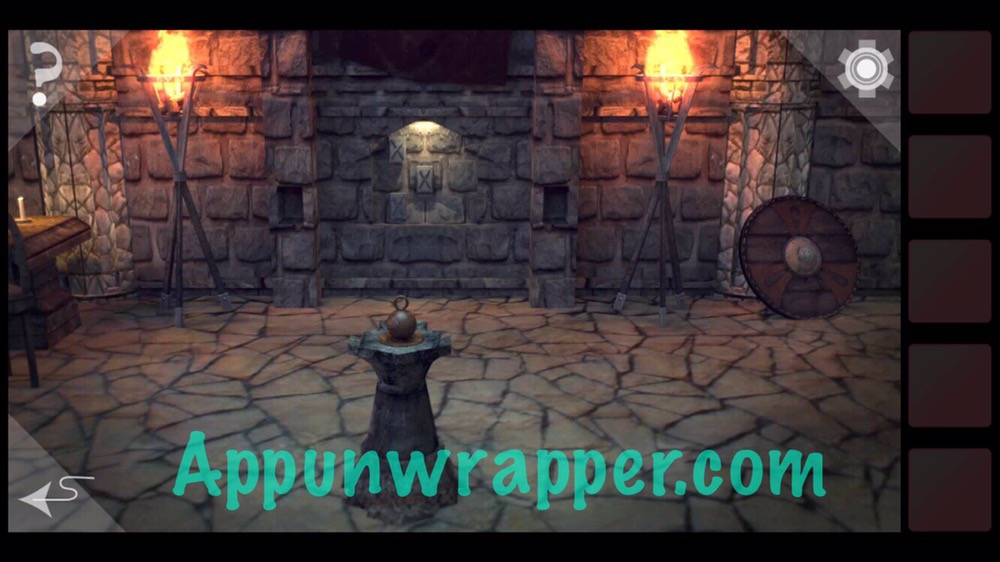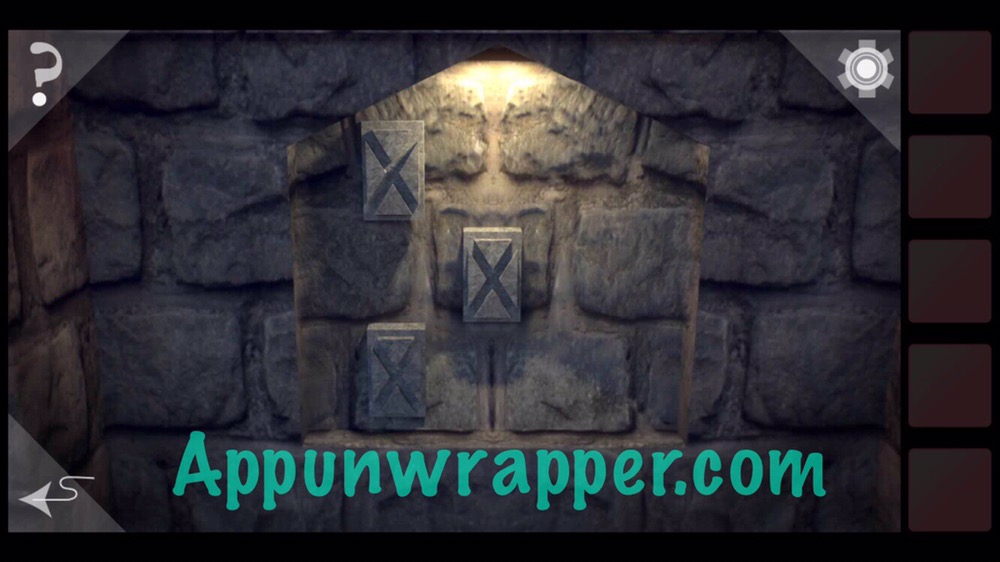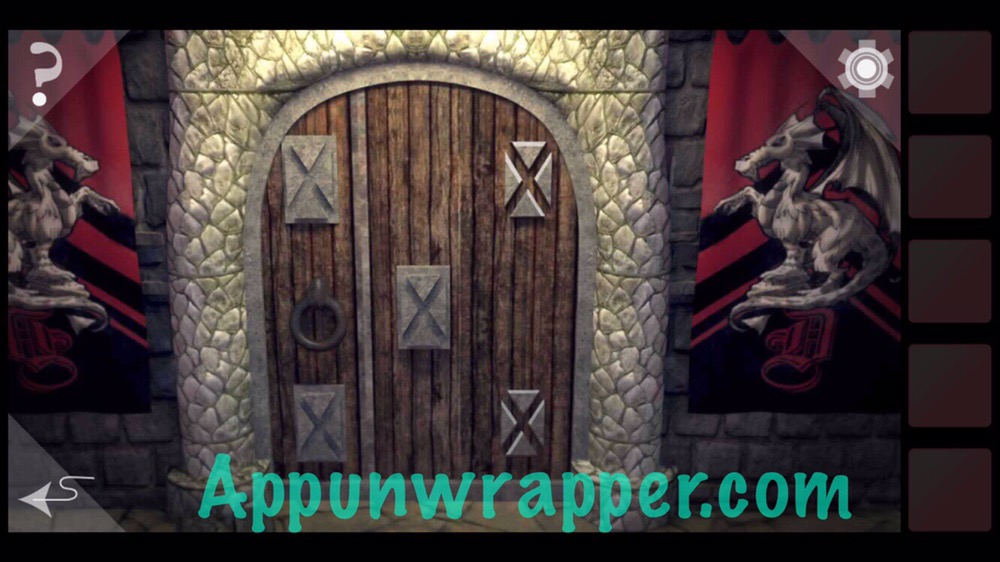 Click on the little numbers below to continue to Room 5, The Kitchen or click here.