Room 7, Throne Room:
1. Tap on the chairs. First, find the wicker basket and get the slab of meat from it. Then, find the key on another chair.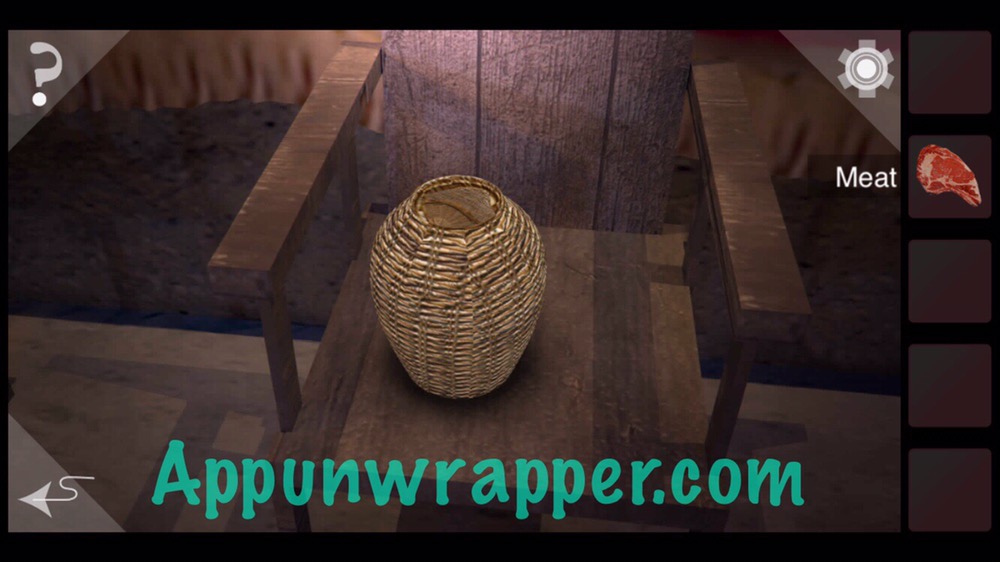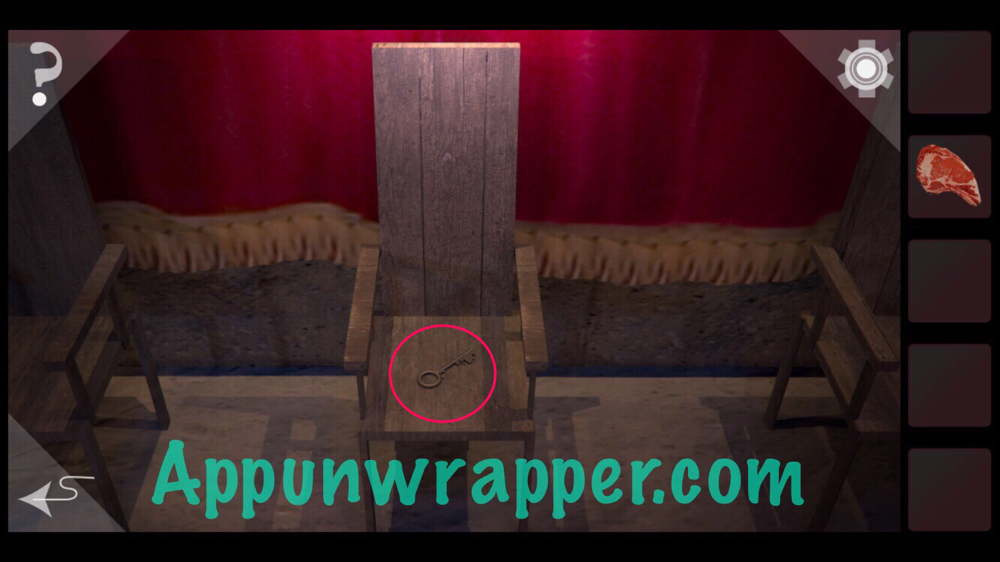 2. Examine the throne. Give the meat to the lynx so he's distracted. Then take the crown.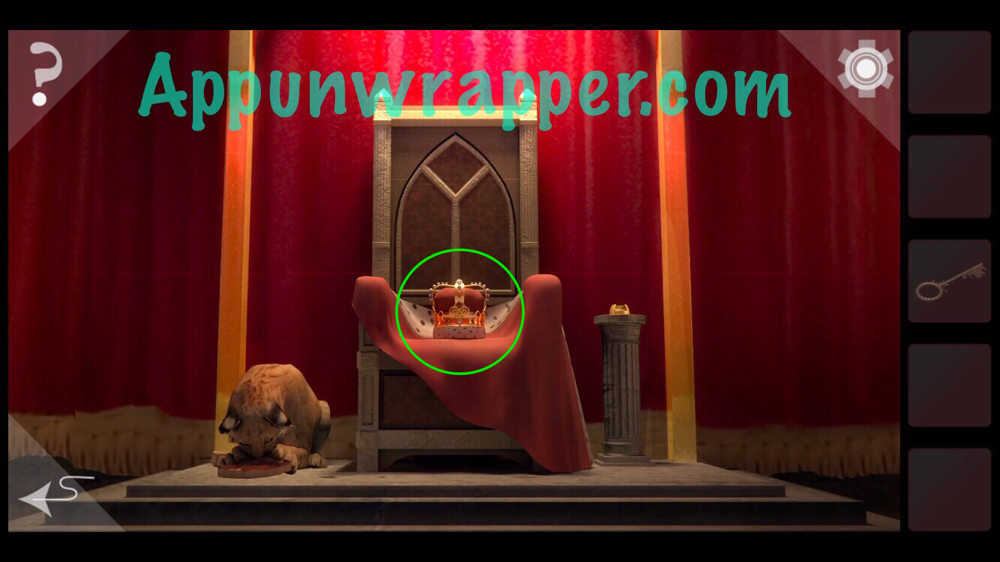 3. Turn around and place the crown on the pillow. Take the scepter.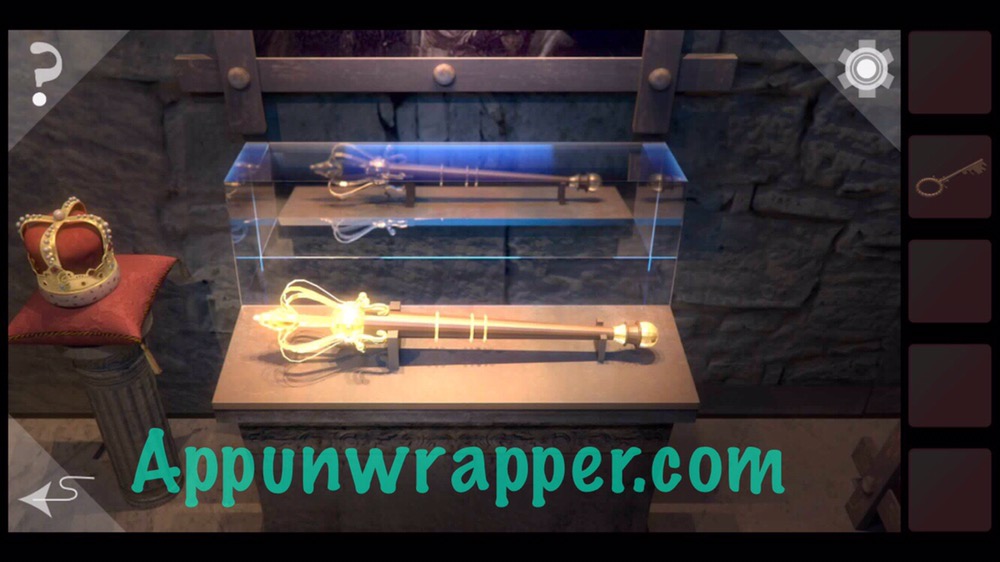 4. Place the scepter in the slot by the throne. It's a lever that reveals a puzzle on a wall safe. Rotate the tiles, then open the safe to take the drawer handle.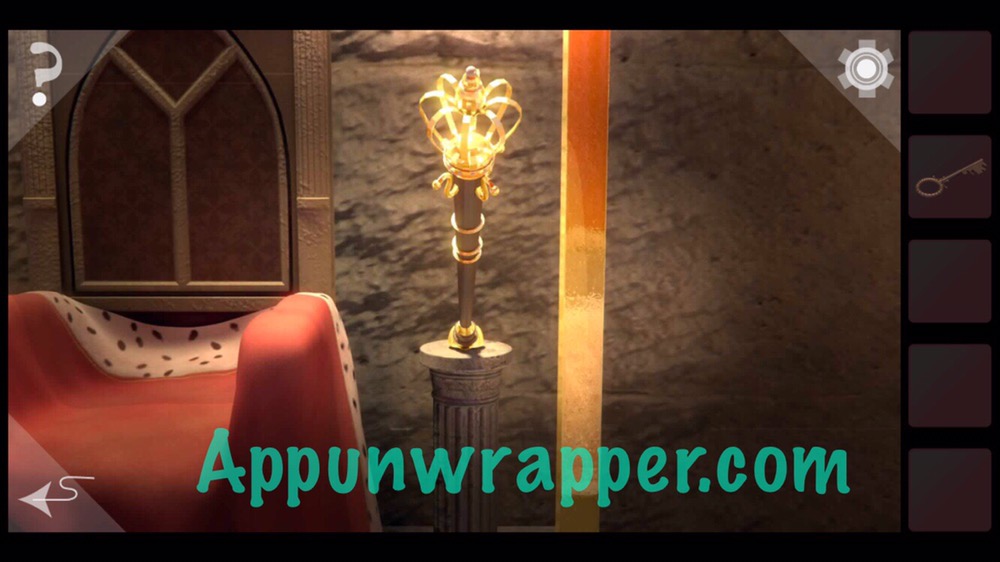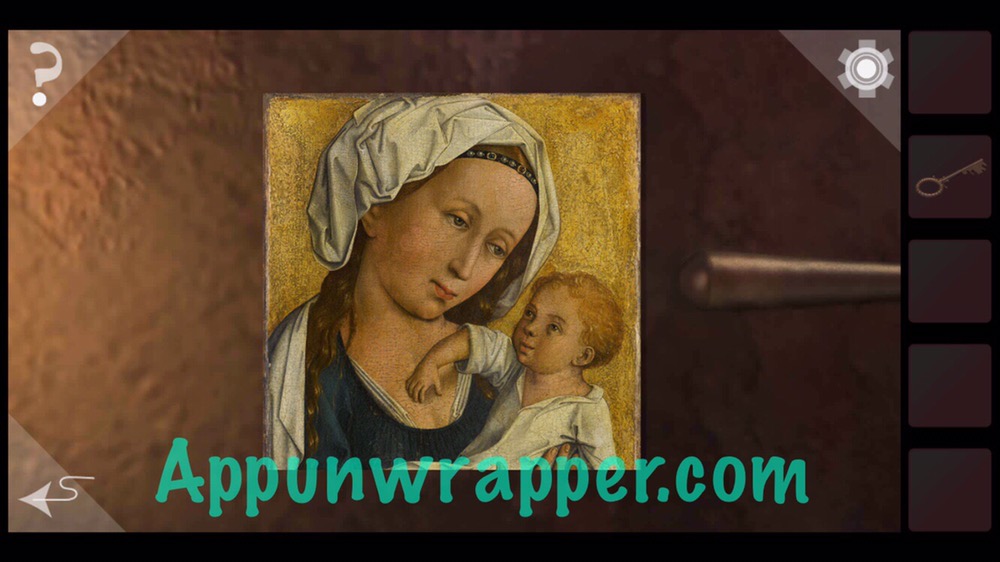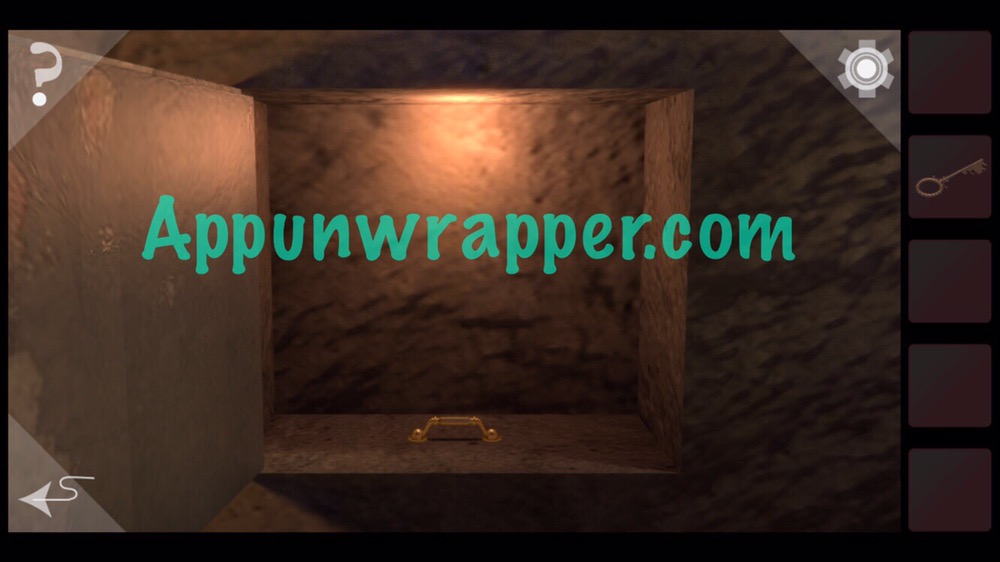 5. Turn and place the drawer handle on the drawer. Open it and take the scroll that says "654321" on it.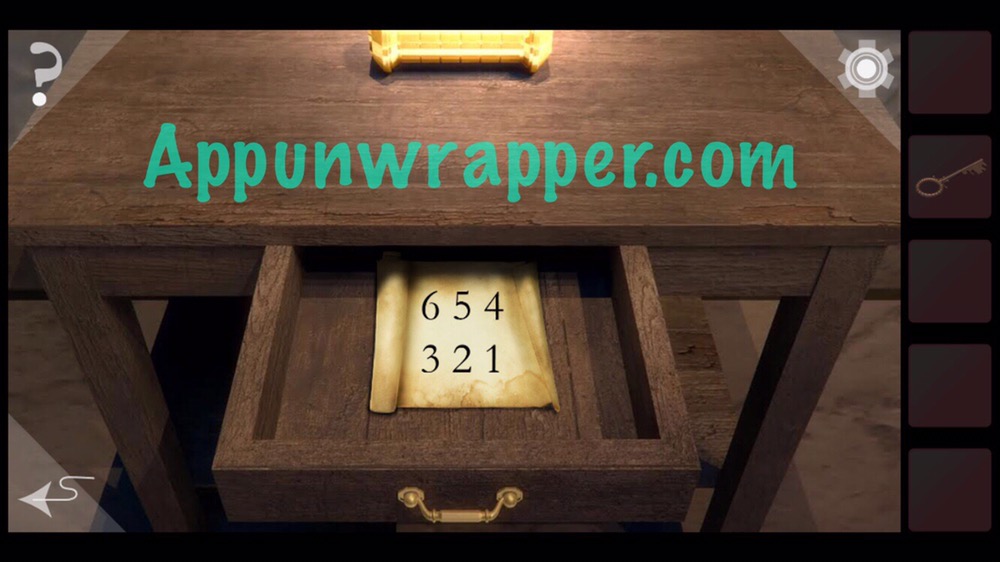 6. Unlock the gold puzzle right above it by rotating each piece until it says 654321. (Change the last number in the photo below.) Take the second key.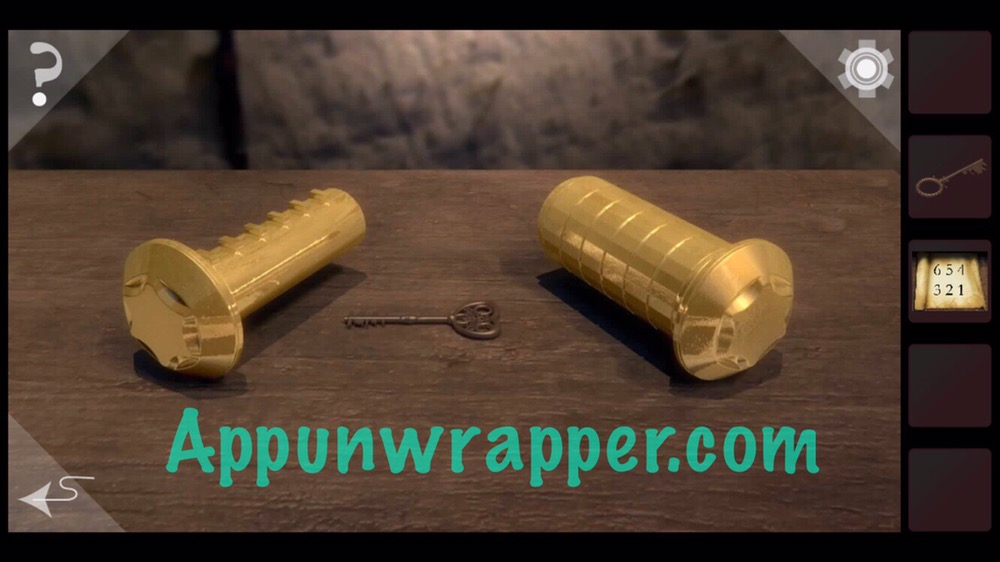 7. Use both keys to unlock the door and go through to the bedroom.
Click on the little numbers below to continue to Room 8, The Bedroom or click here.