16. Pick up the corkscrew to the left of the TV.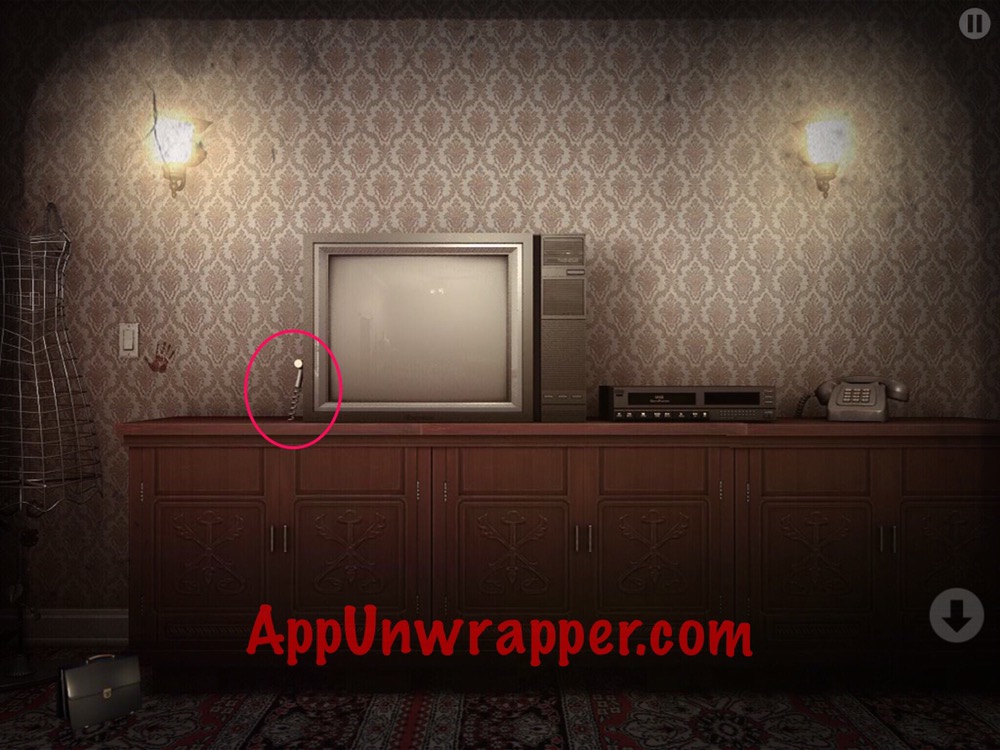 17. Enter the bathroom. Use the rubber plug from the bathtub to plug up the sink. Use the putty to fix the crack in the sink and turn on the water. Some letters will appear reflected in the water. Look up to see a message about the lower level being cleared.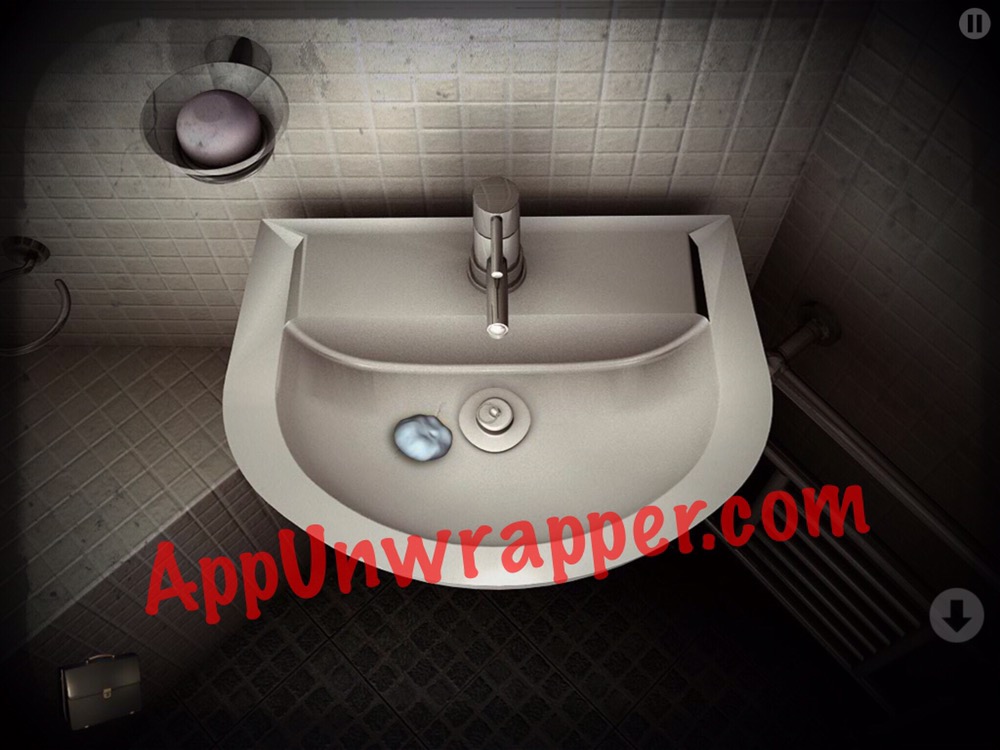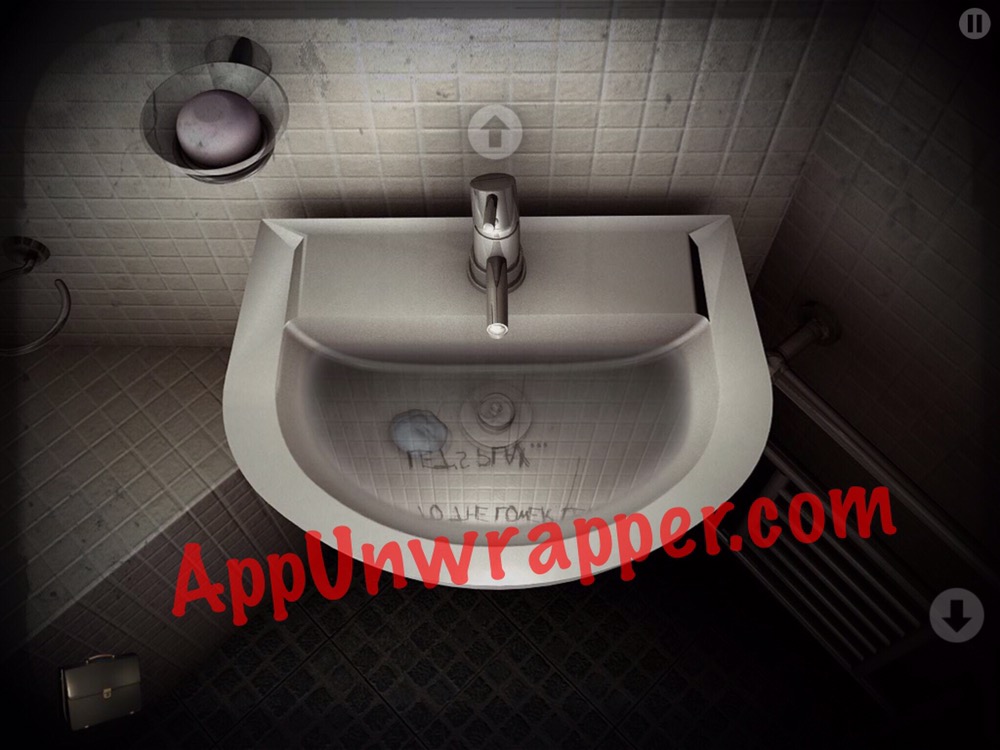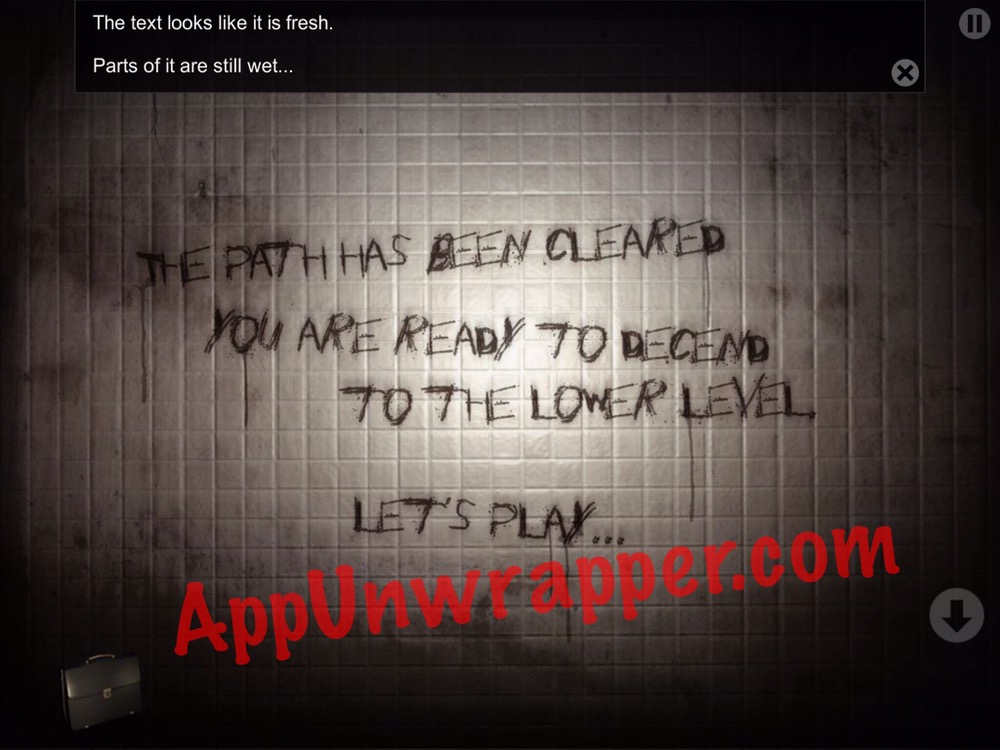 18. Go back to the elevator and take it down to the Lower Level (LL). When you get off the elevator, flick the switch to the right.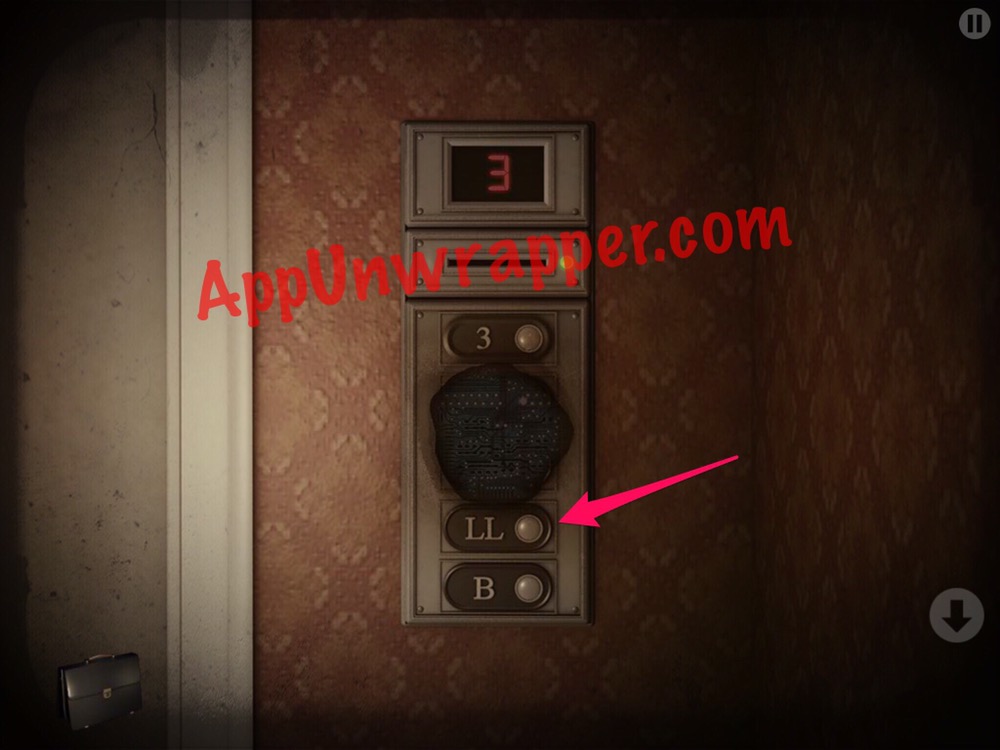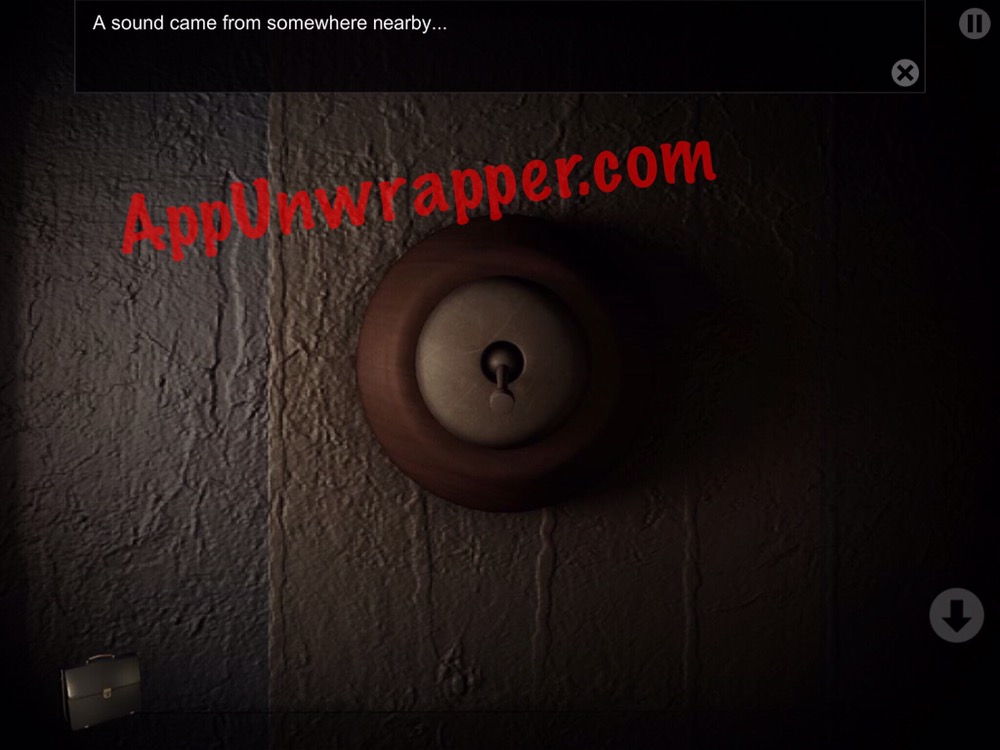 19. Head straight and pick up the tongs from the basket by the fan. The telescope is missing something, so we'll come back to that later.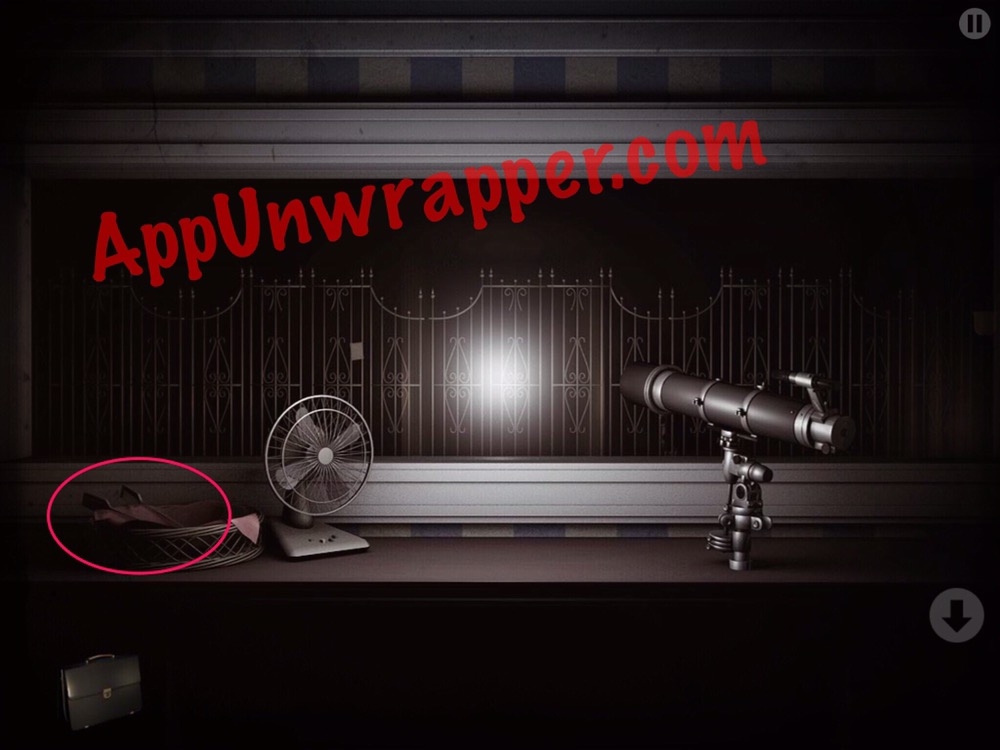 20. Zoom back out and head left to the kitchen.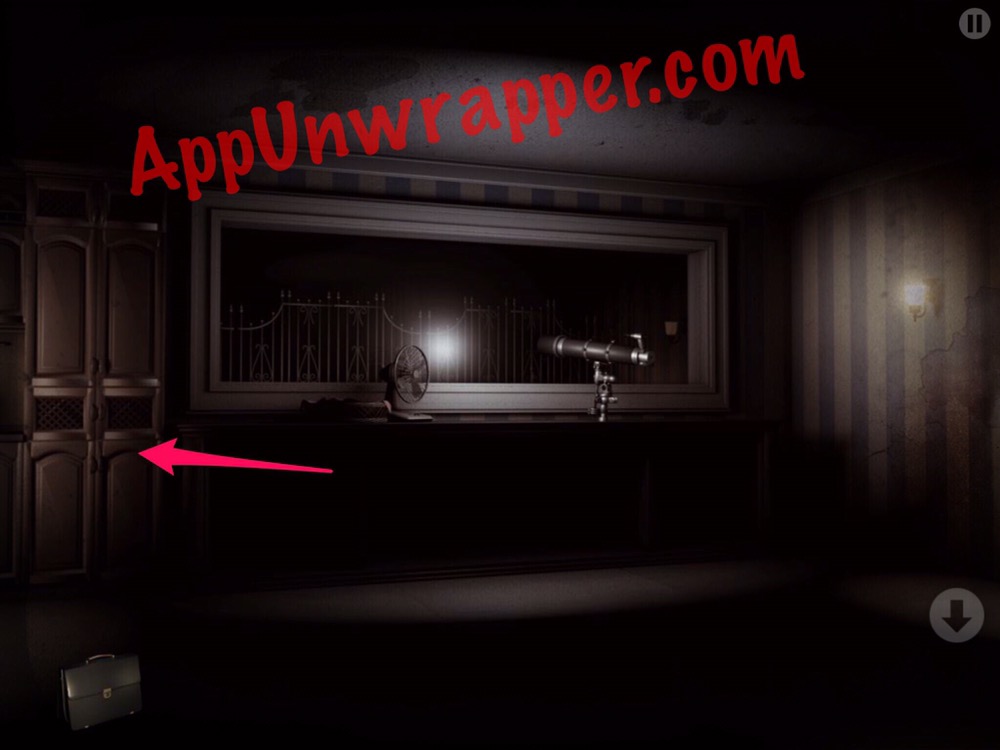 21. Look inside the open cabinet to find a medium-sized key.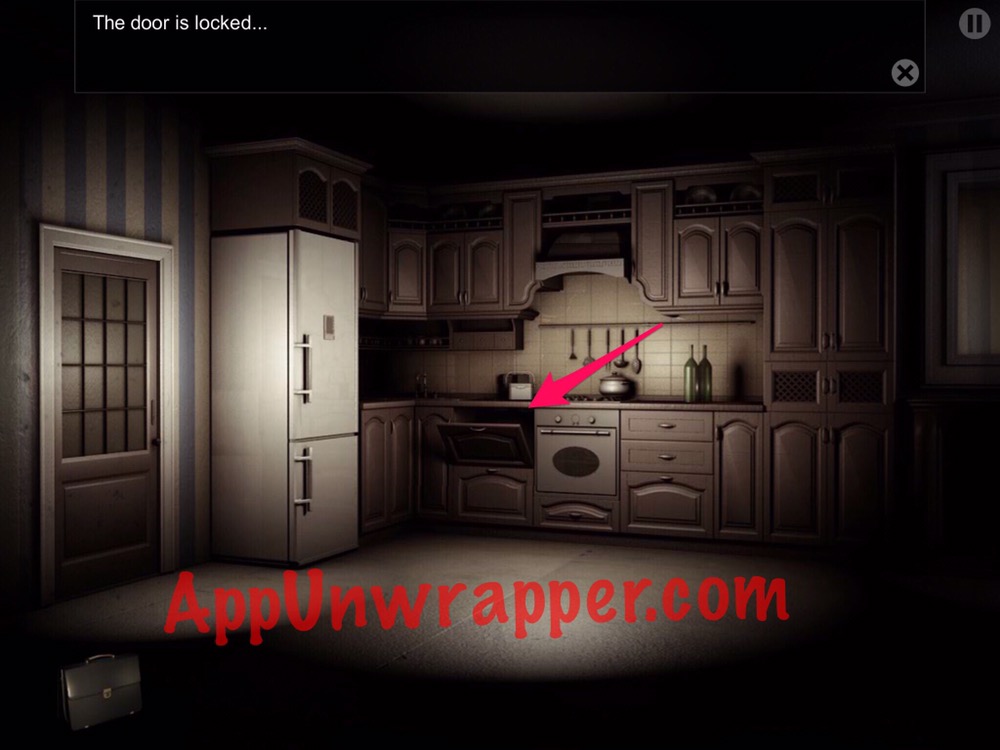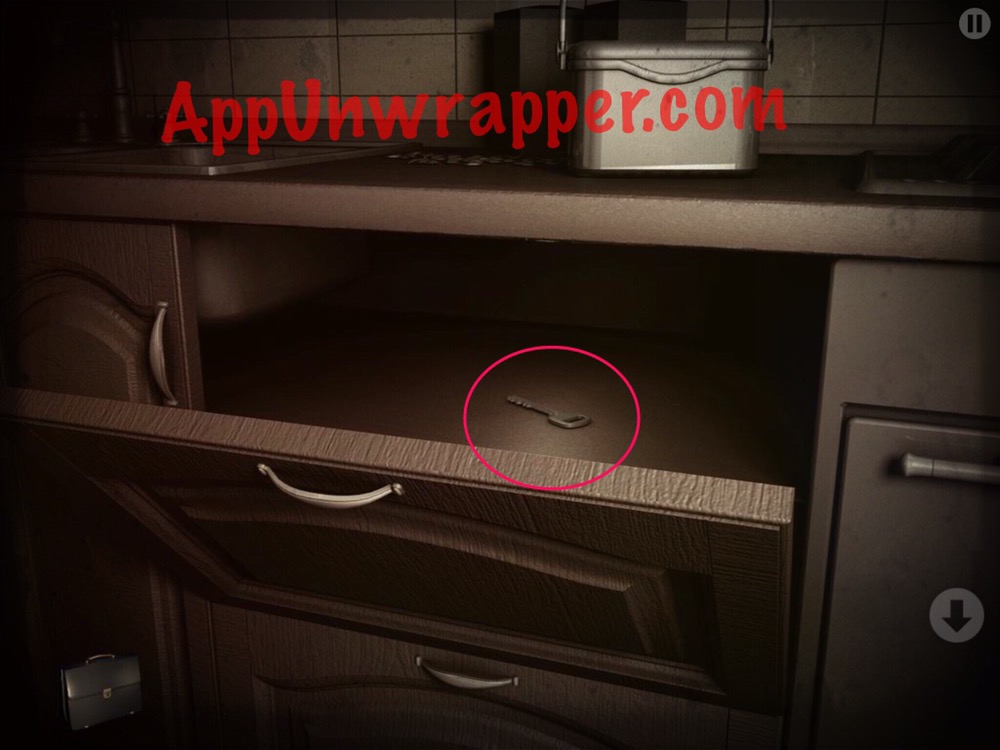 22. Tap on the wine bottles on the counter. Use the corkscrew to open one up and find a clue inside.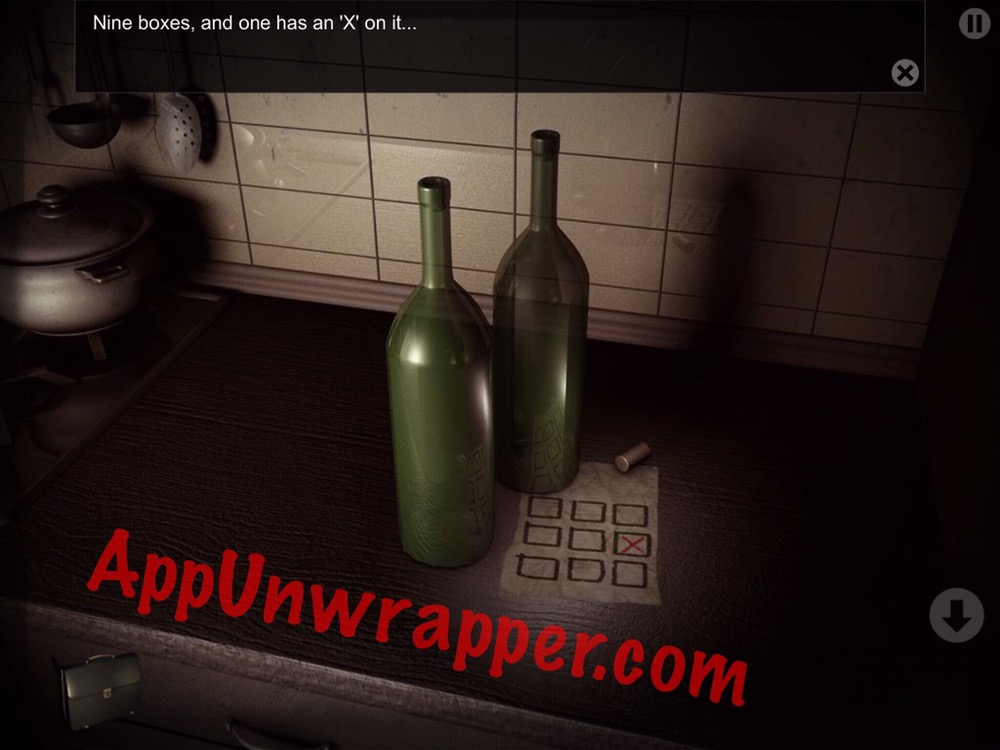 23. Use the key you just found on the door to the left and go through.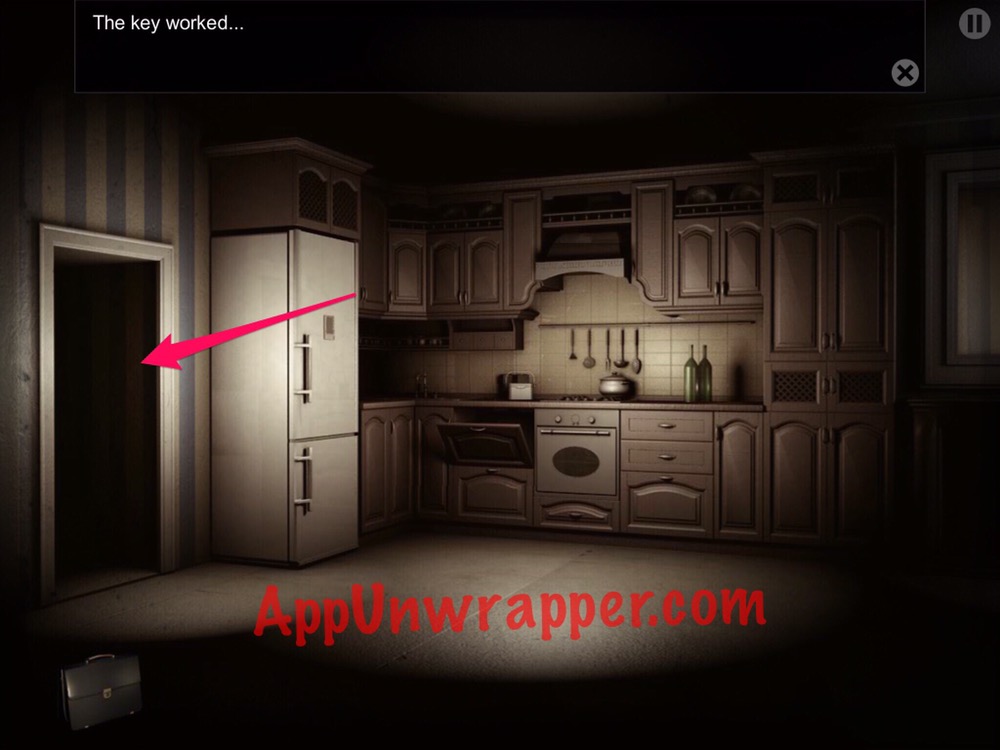 24. Pick up the glass eyeball from the right side of the room. There's also a puzzle with cups and glasses, but we need a clue before we can solve it.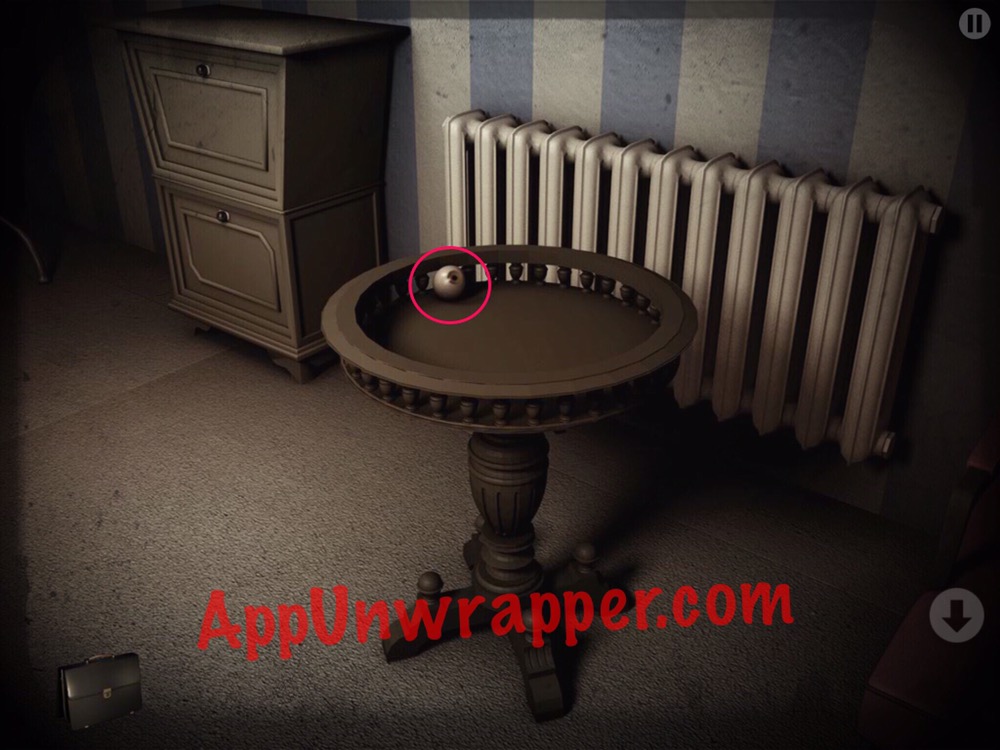 25. Go back down to the basement (B). Notice that it says TICK TOCK on the elevator doors. And there are now numbers on the metal panels on the wall. Remember the clue from the wine bottle? It was pointing to the middle right square. That panel says 150/6.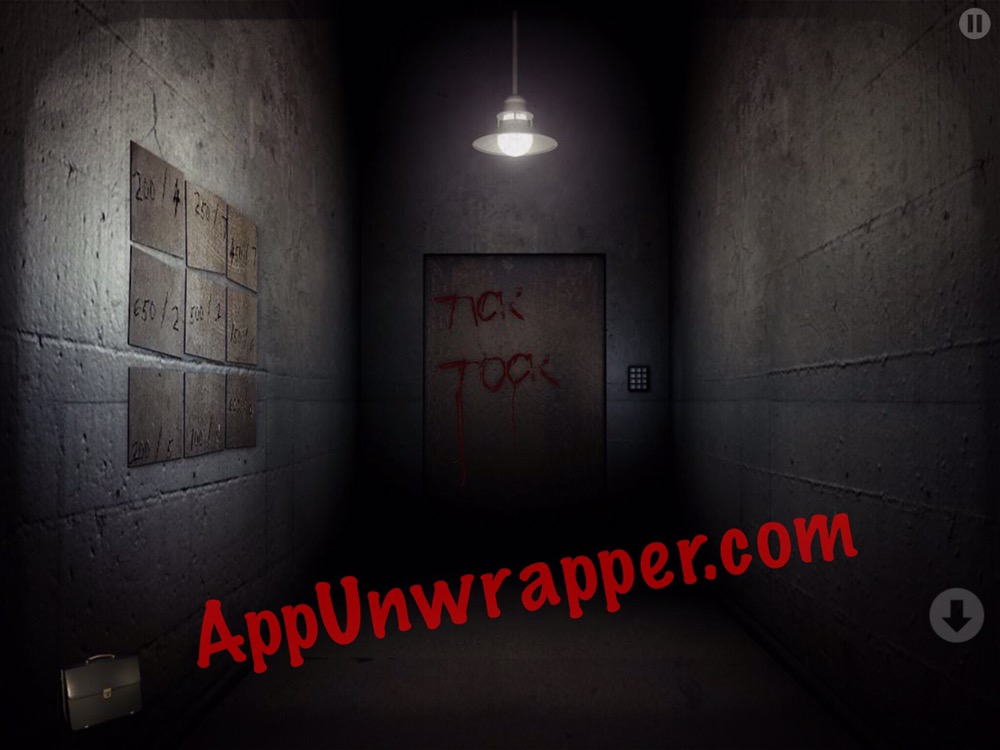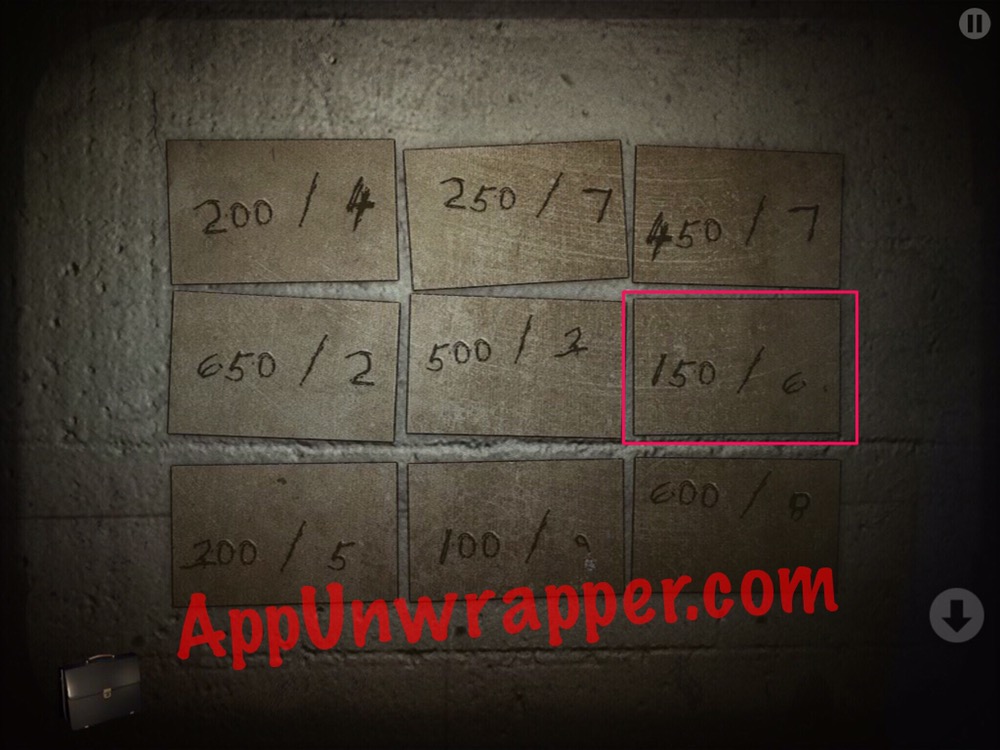 26. Go back to the lower level and the kitchen. Use those numbers to open the oven. Set one dial to 150 and the other to 6 (it opened before I could get a screenshot). Take the hammer from inside.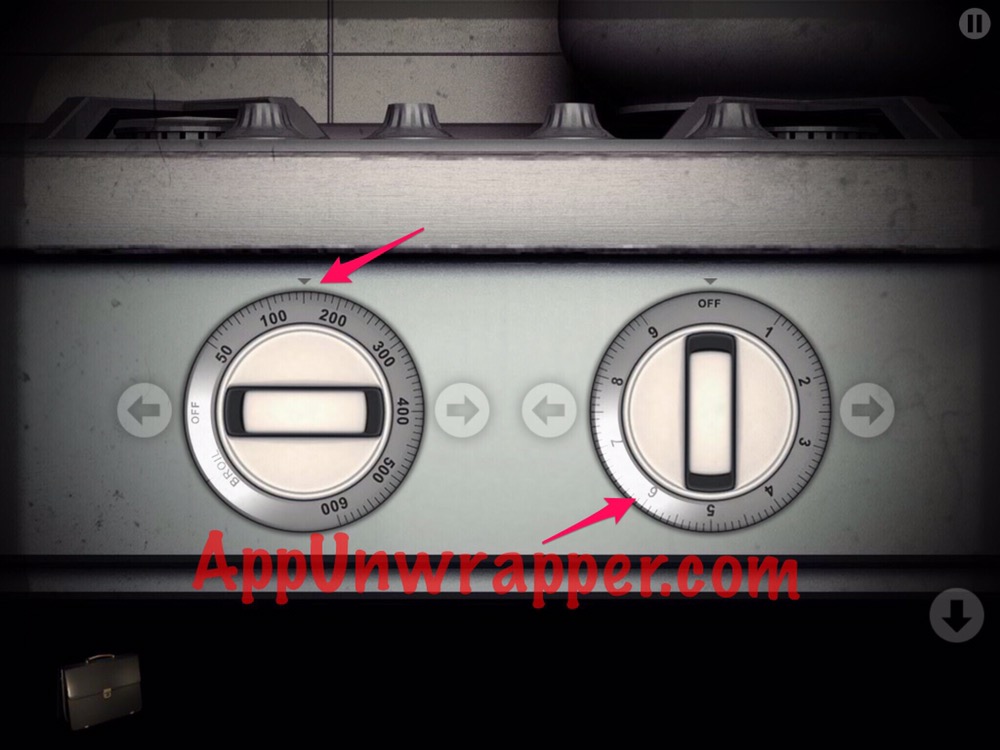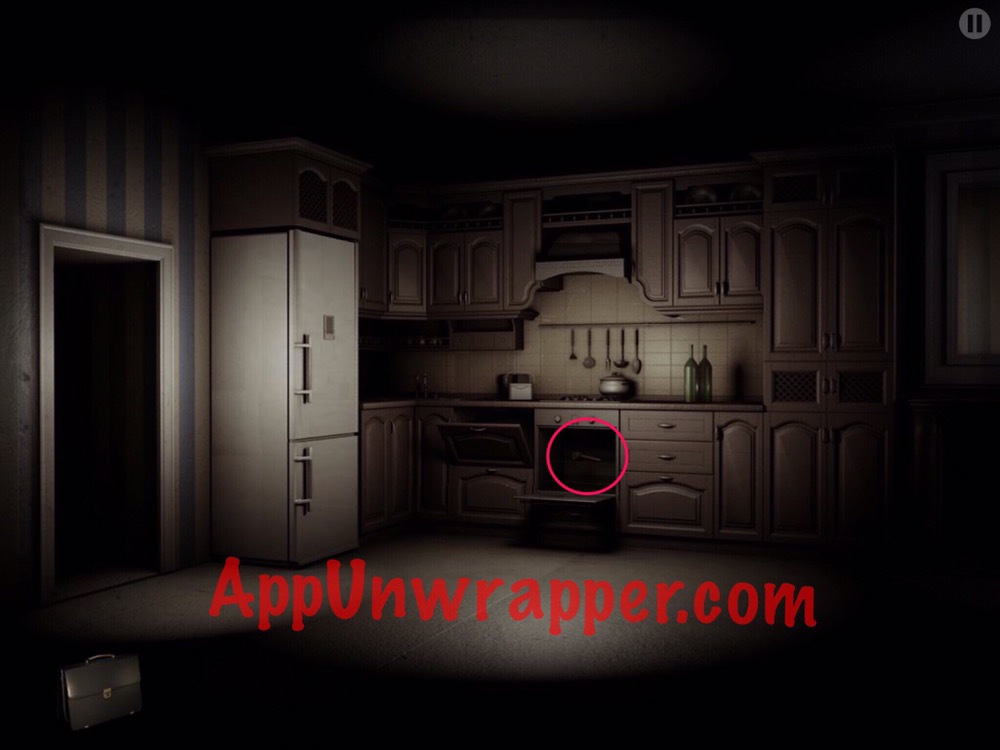 27. Go back up to the third floor to the area with the four framed photos. Use the hammer to break the one on the right. Take the hat.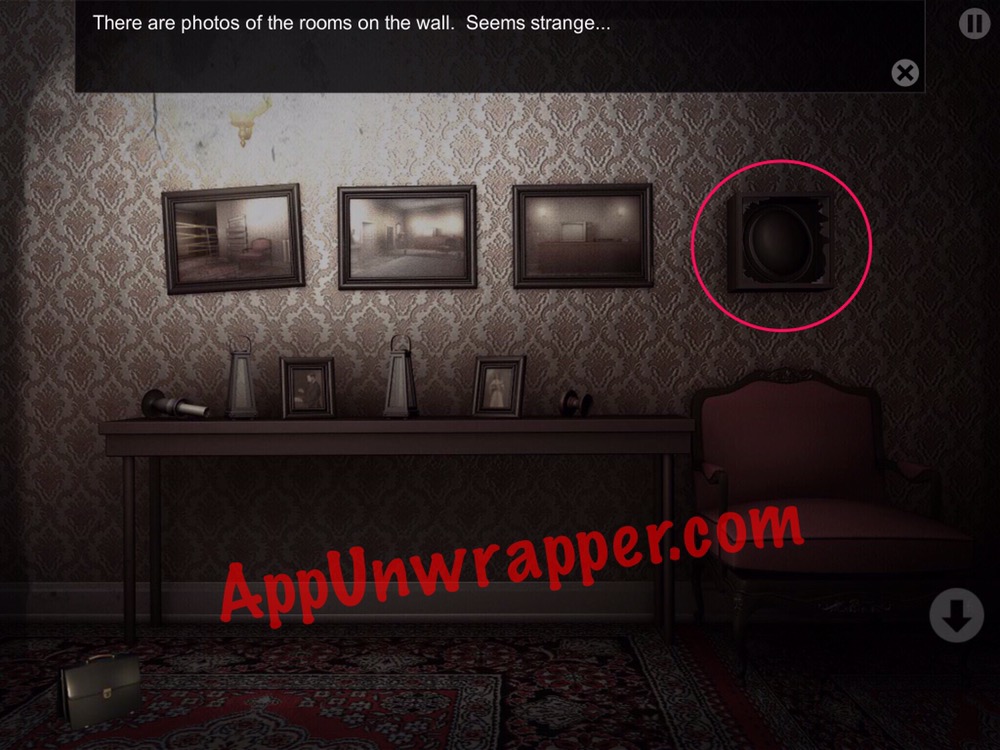 28. Go back to the hallway where you saw the ball roll and the Hieronymus Bosch painting. A new doorway is open! Go through and up the stairs to a small chapel.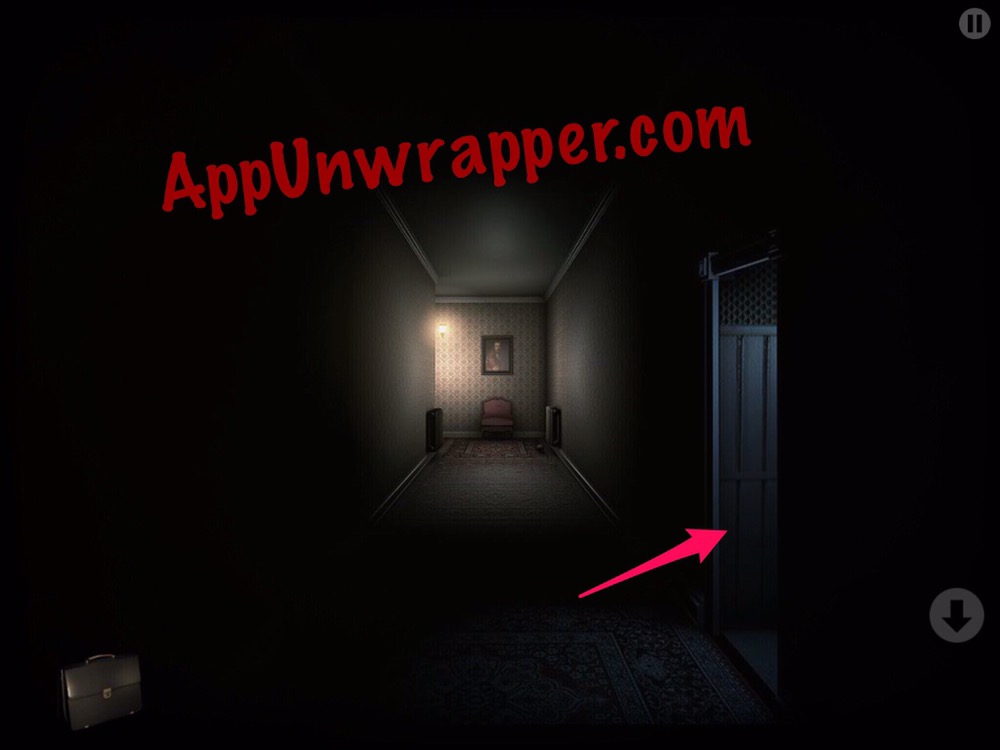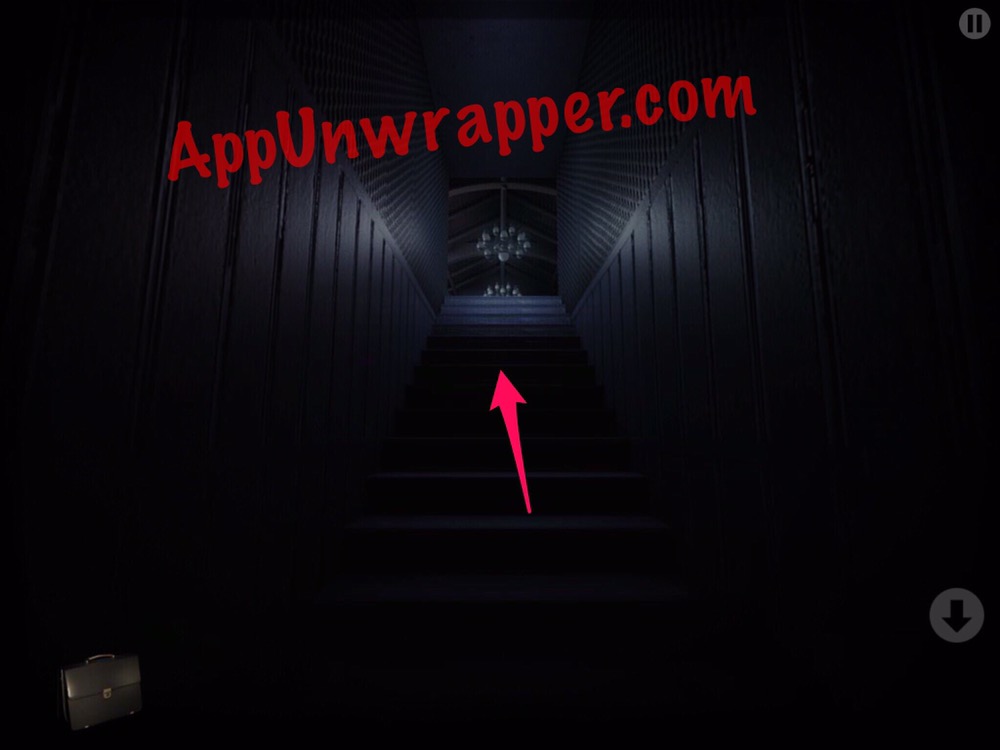 29. Walk up to the front of the chapel and find the locked fireplace. There's a head to the right of it and the glass eye fits in its eye socket. But we still need to find a second one.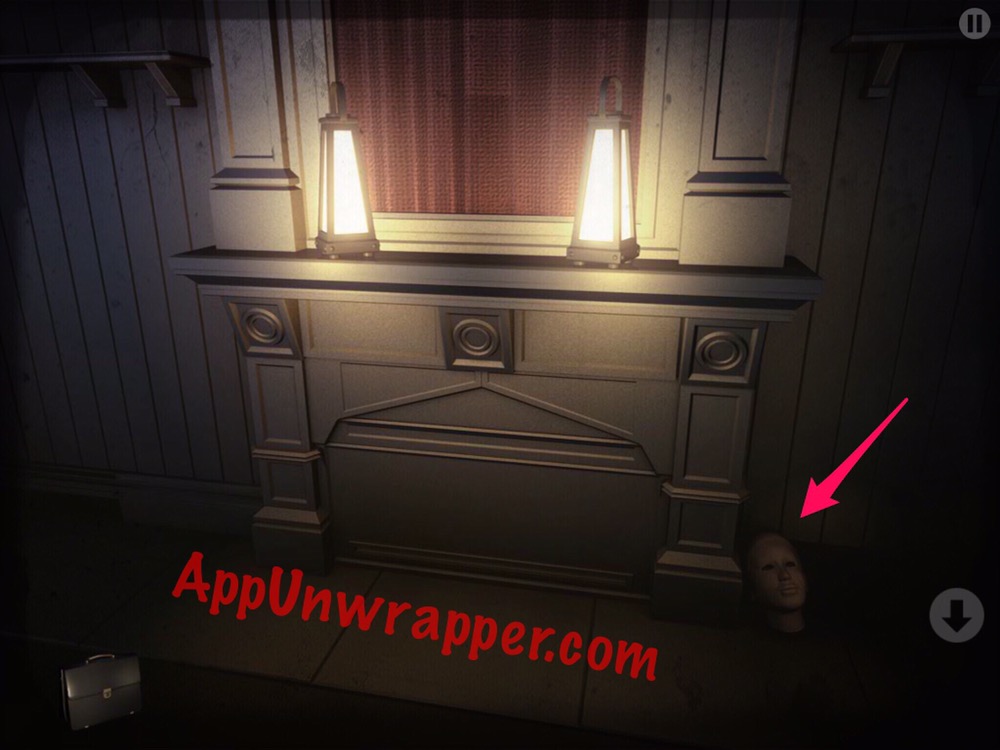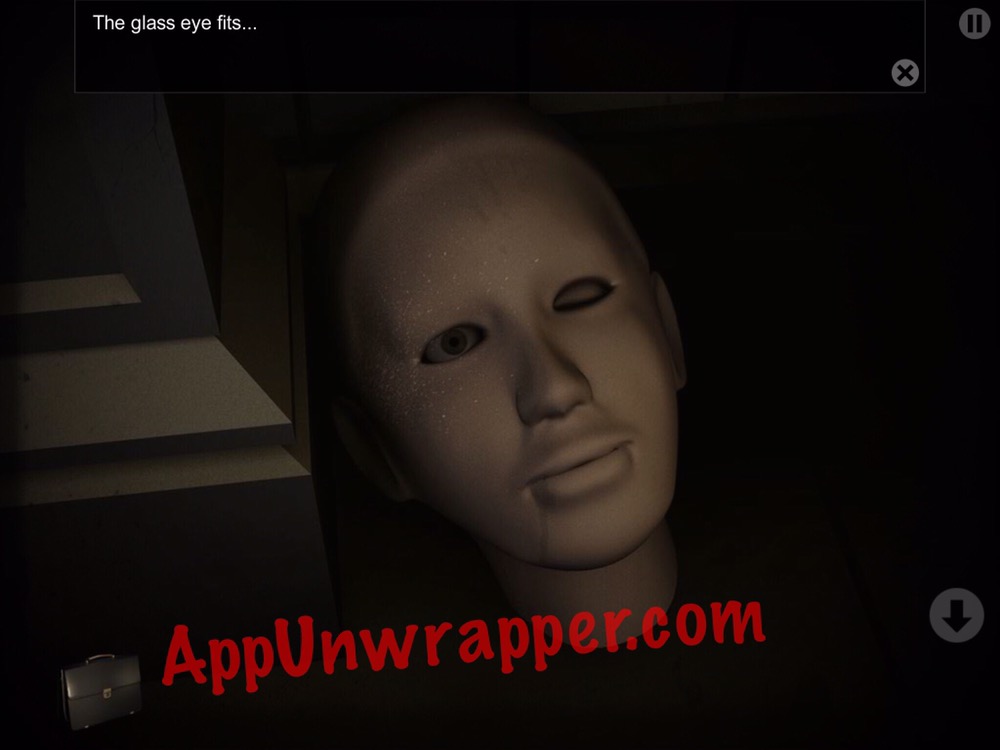 30. Go back down to the Lower Level. On your way back to the elevator, notice the exposed bricks. You'll also see something hammer at the elevator door. Pay attention to the pattern. Once downstairs, head to the left and place the hat on the hat rack. The door will open.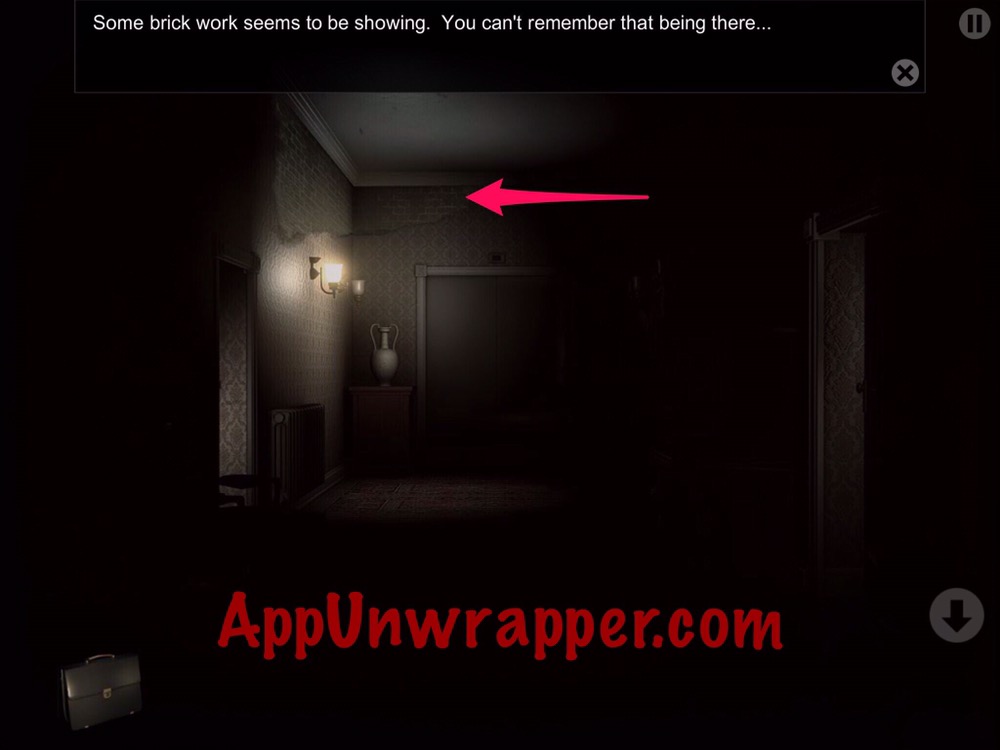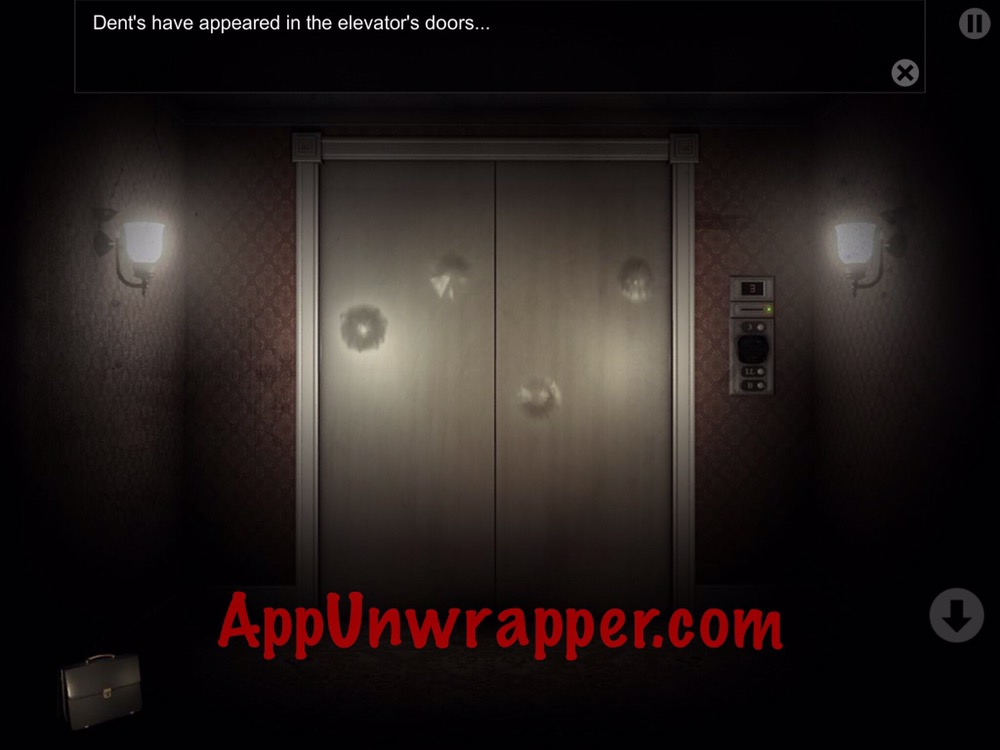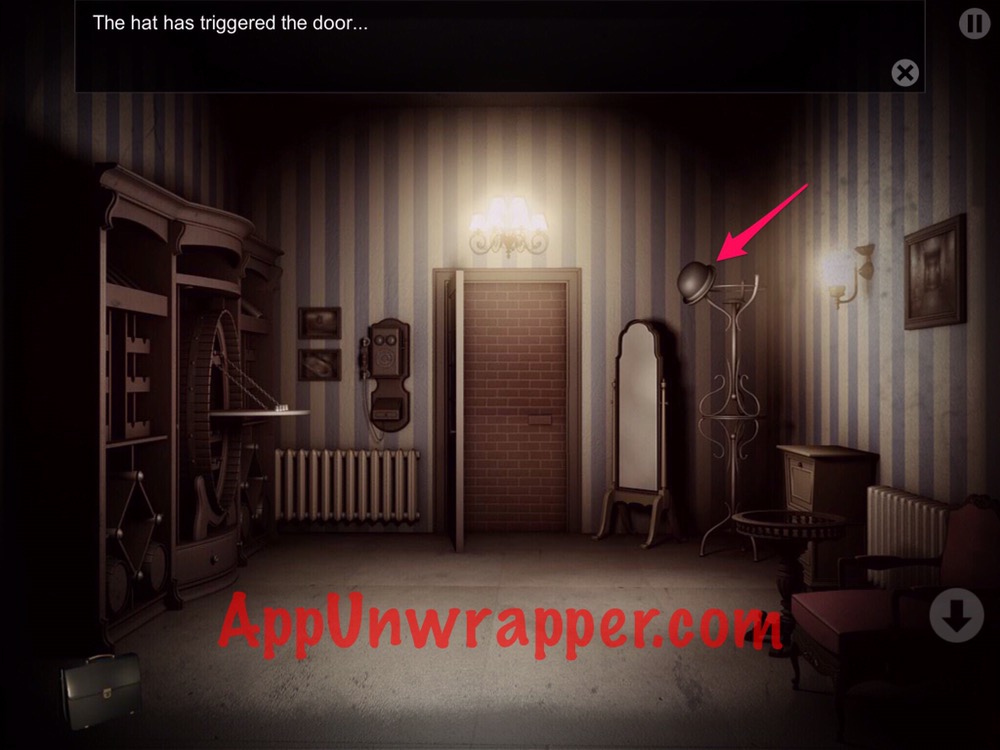 Click on the little numbers below to continue to the next page or click here.