31. We still need something to remove the brick. But we can now solve the glasses puzzle using the knocks on the elevator door. Match the cups to the knocks and a key will drop to the floor. Pick it up.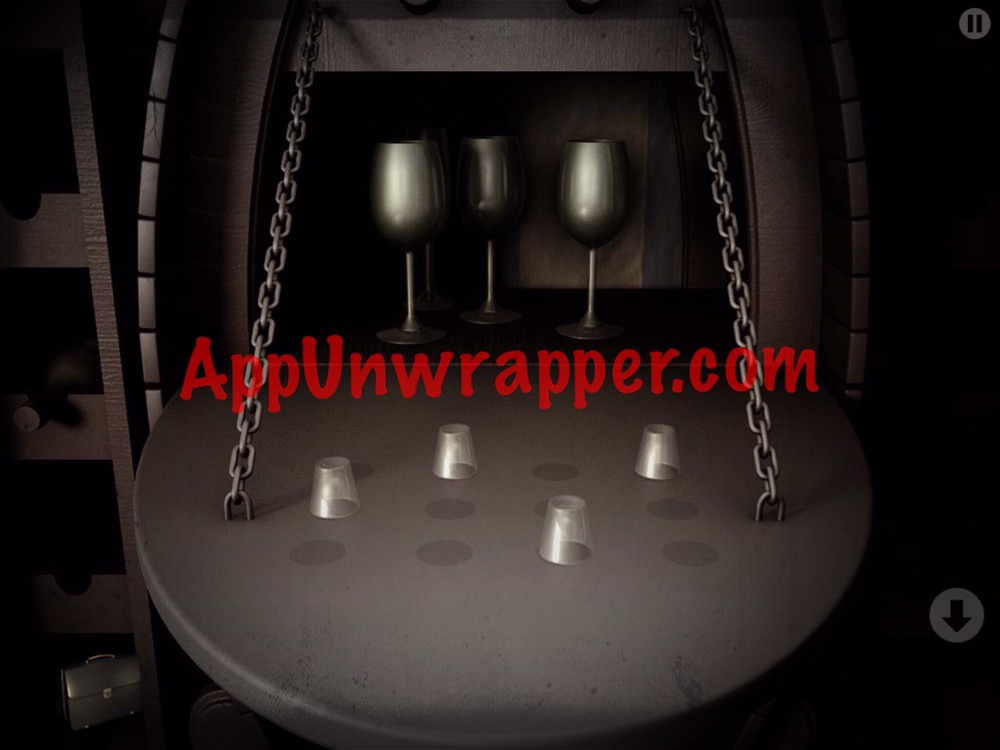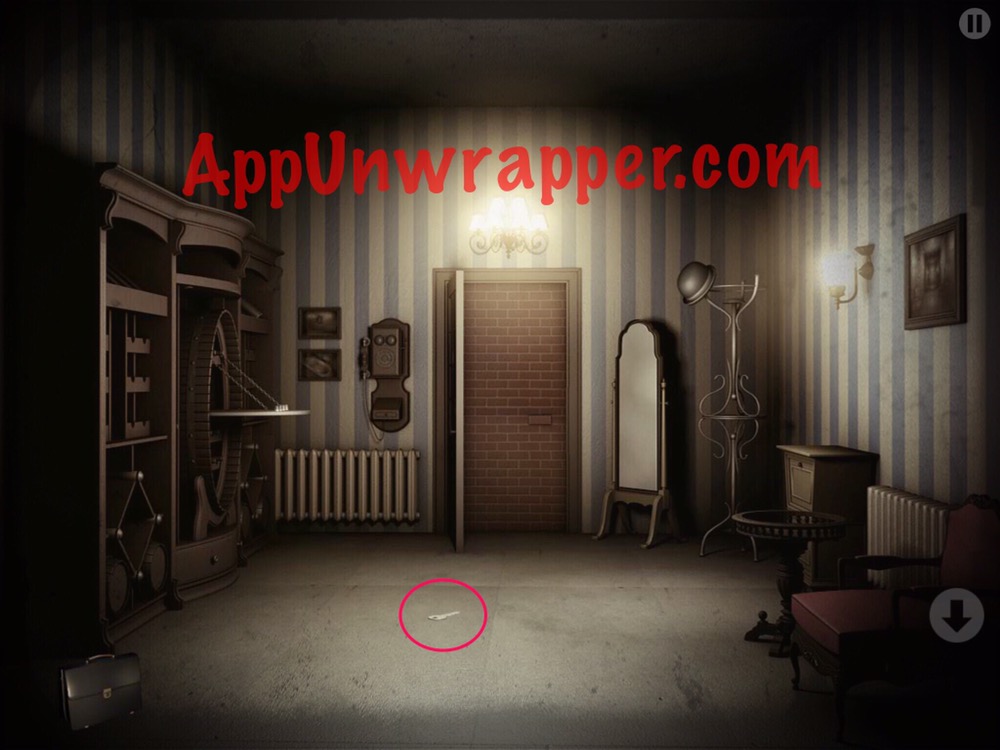 32. Go back to the third floor. Find the statue in the hallway and use the key to unlock the drawer. Take the ice pick from inside.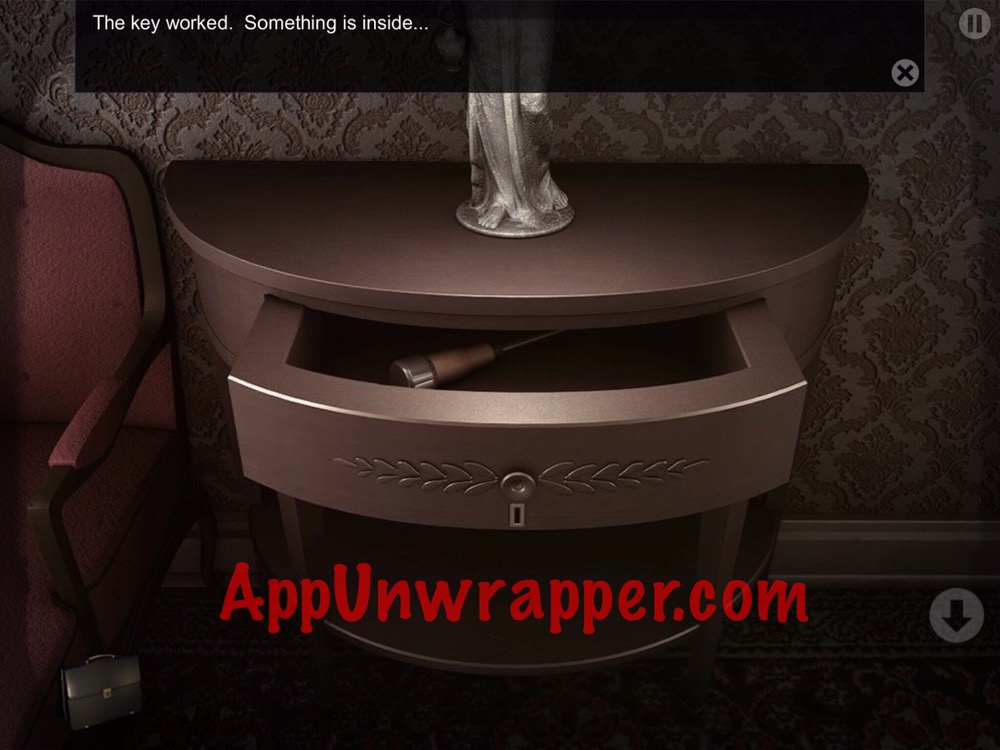 33. Go back to the lower level. Use the ice pick to remove the brick and get the piece from the telescope.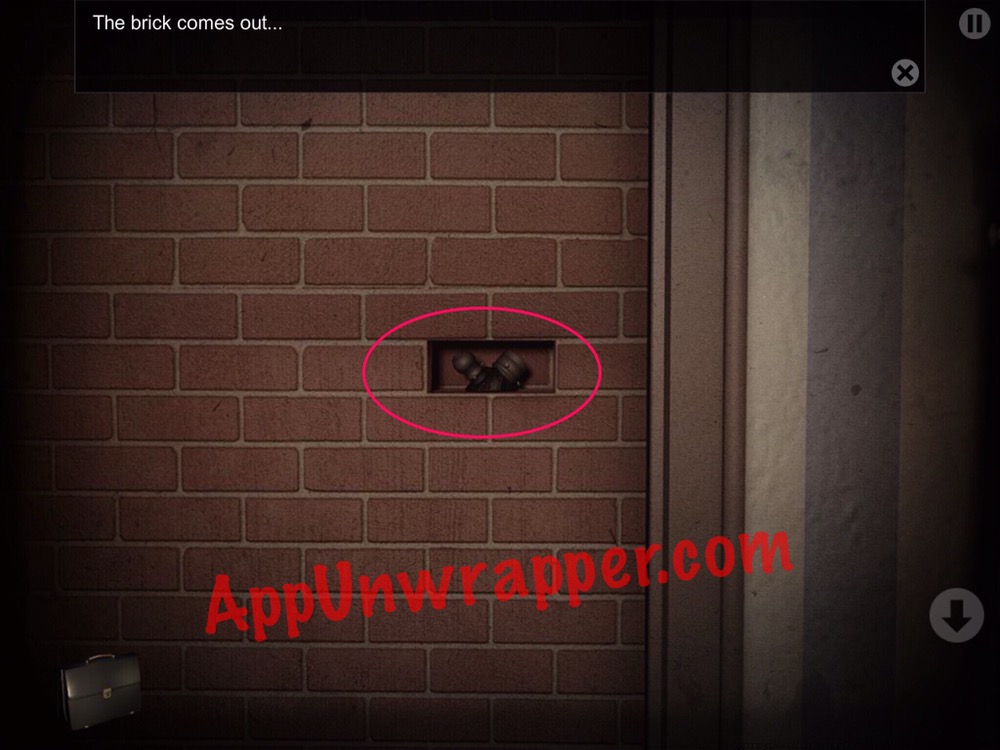 34. Go back to the telescope and add the piece to it. Now you can look through and see a paper with the numbers 729360 on it.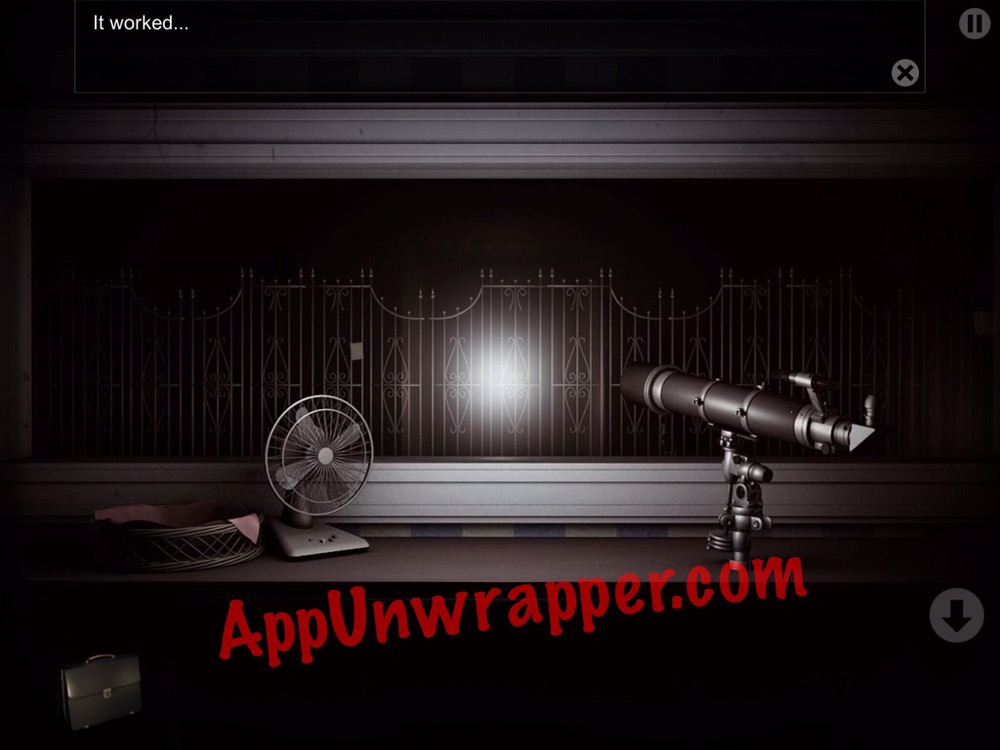 35. Go down the basement and enter 729360 into the keypad on the wall. Go through the newly opened door.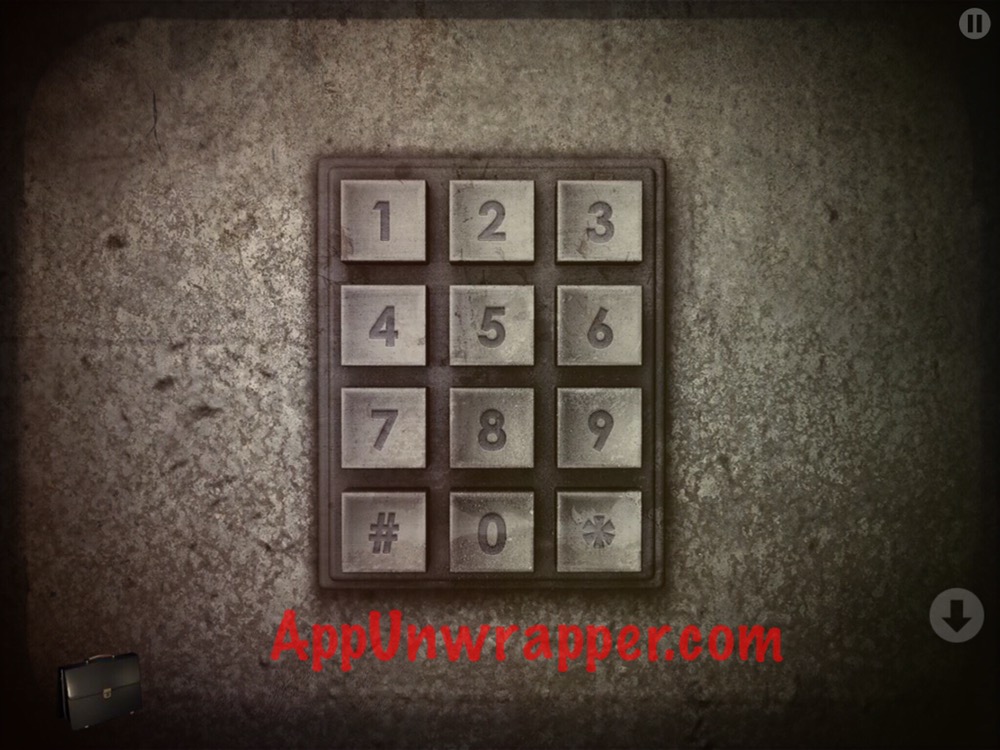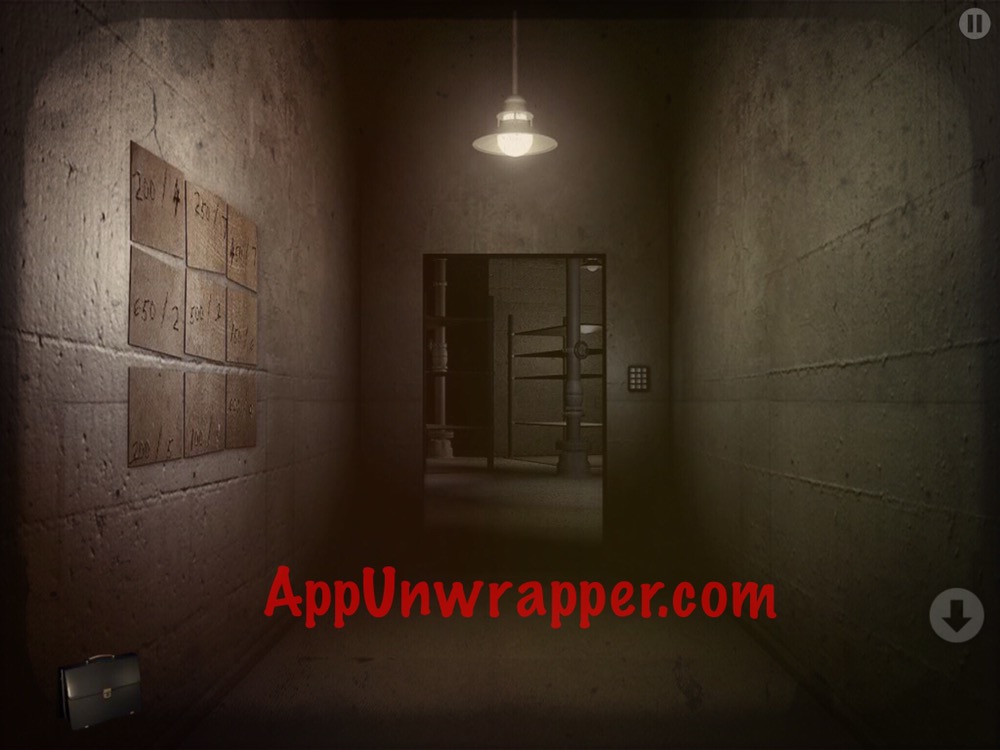 36. Pick up the glass eye from the box in middle of the room.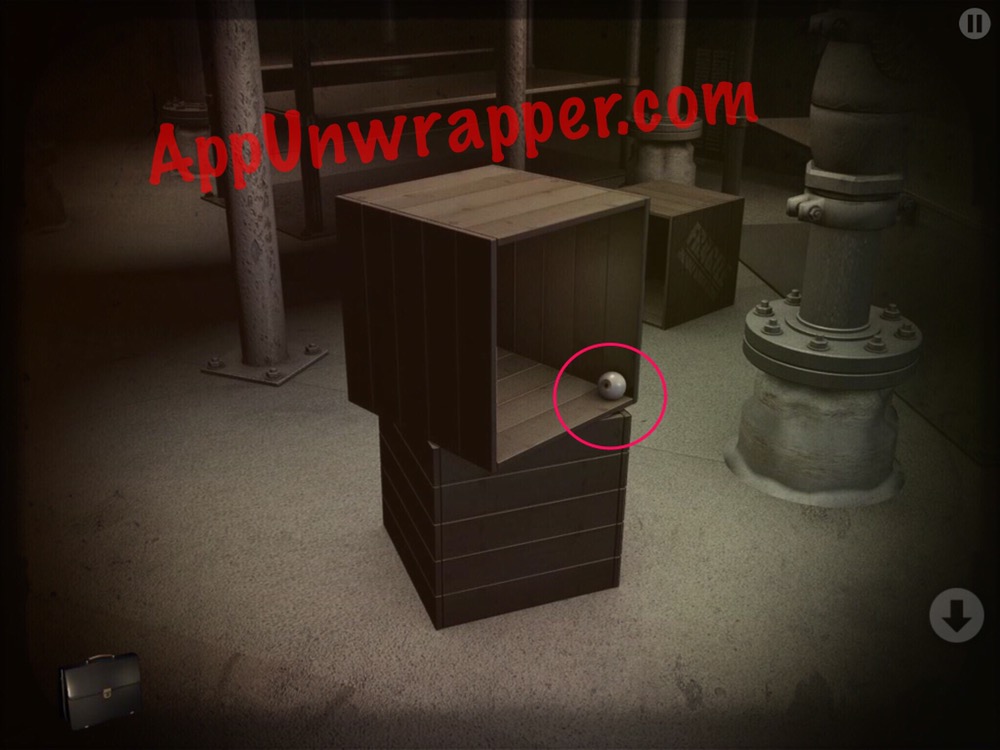 37. Go left. Place the candle on the candleholder and use the matches to light it. A crowbar will drop to the floor. Pick it up.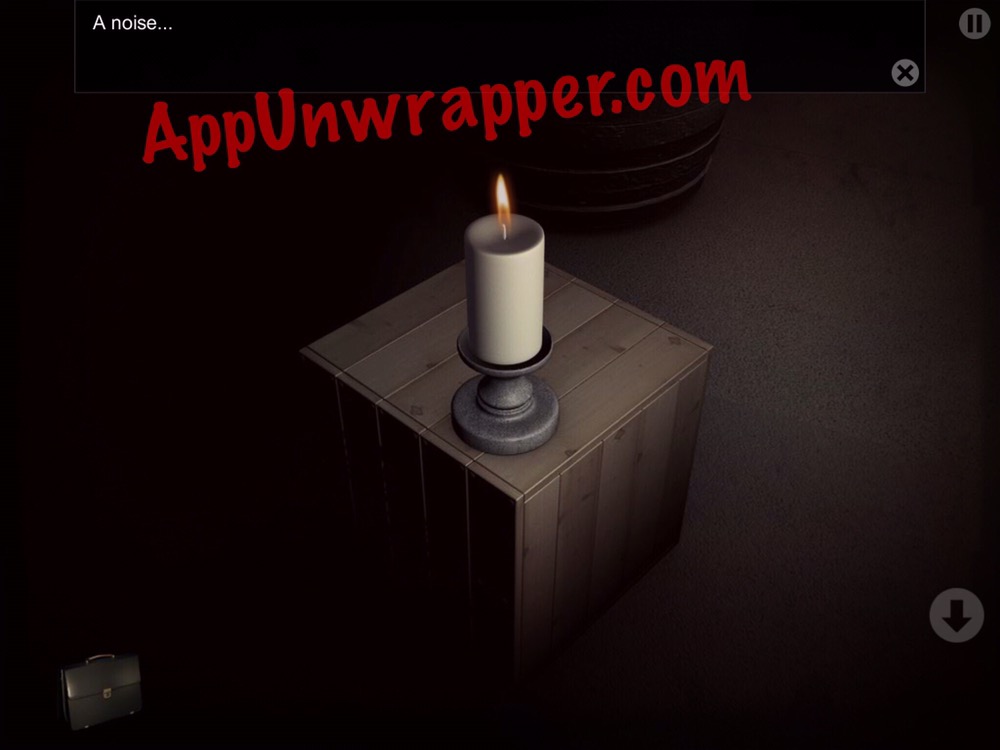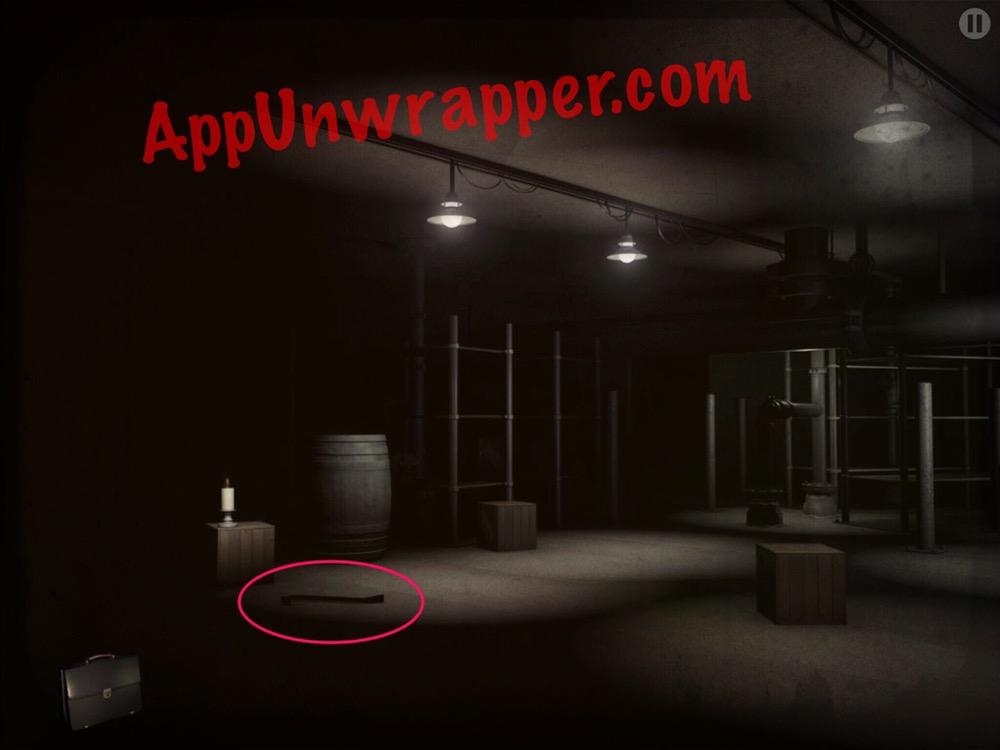 38. Head right and find the latch in the floor. Open it and head down the ladder.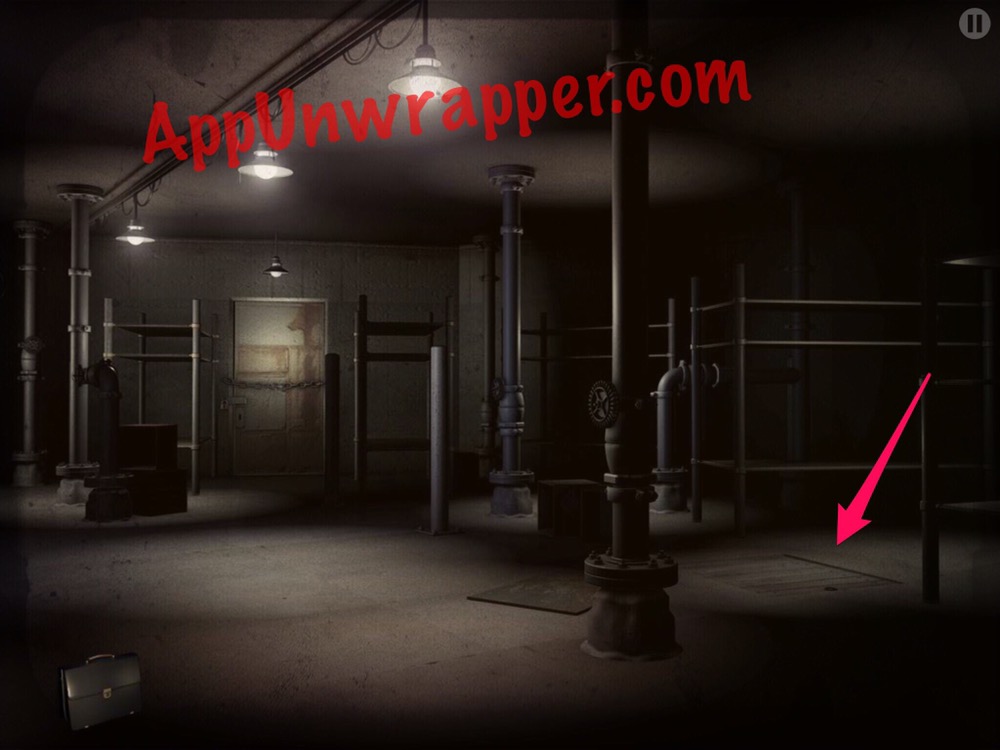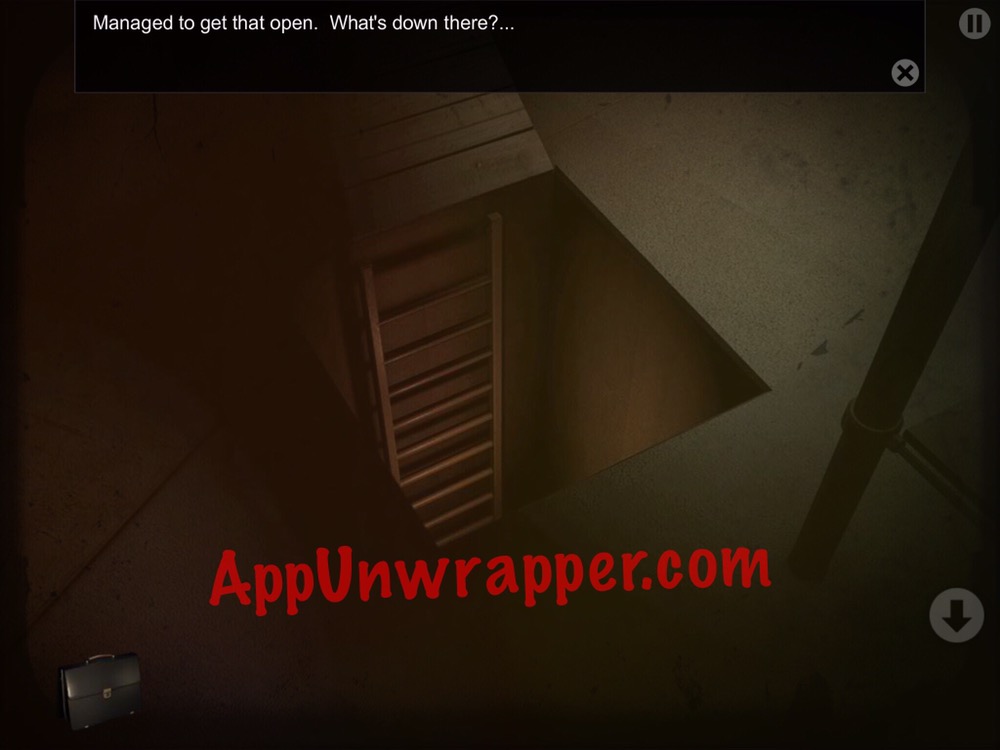 39. Pick up the bottle of toxic liquid and the remote, then head back up the ladder.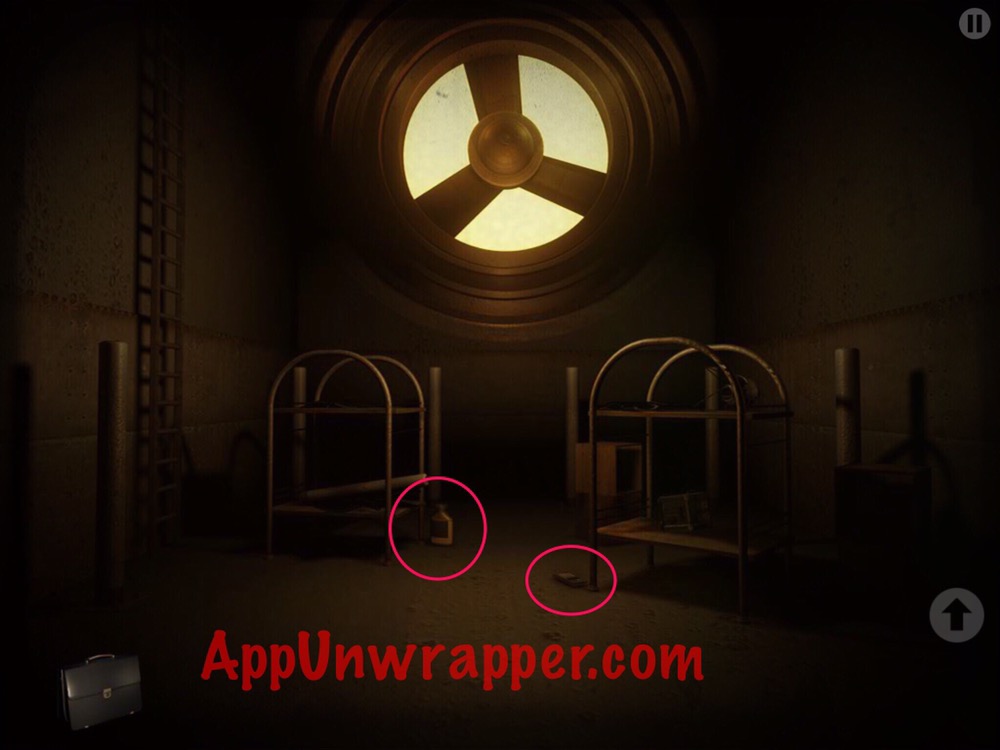 40. Go back up to the third floor and notice all the blood everywhere. Head to the chapel. Place the second glass eye in the mannequin head. Then, take the key encrusted in a hard material from the foot of the fireplace.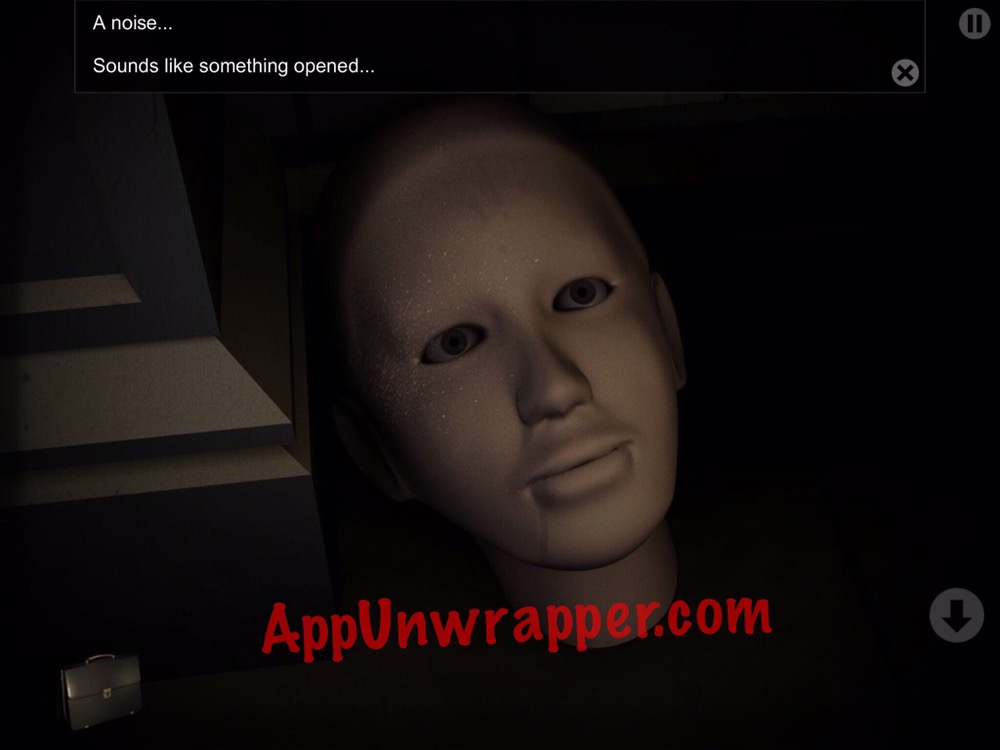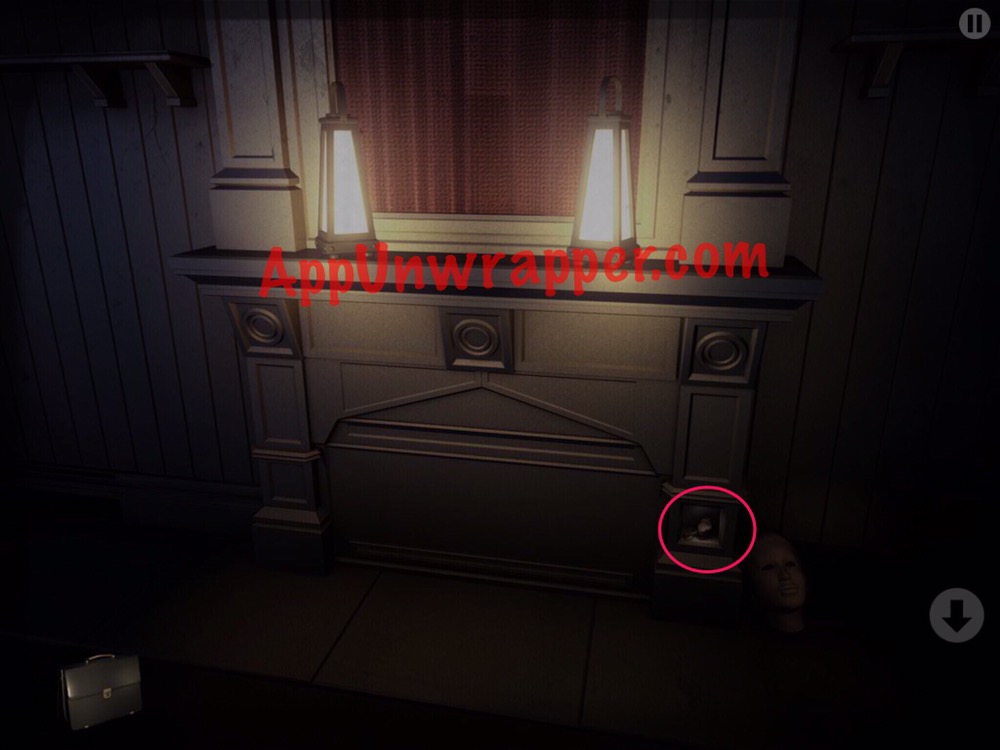 41. Leave the room. On your way out, four ghostly figures will appear and then disappear if you try to get closer to them.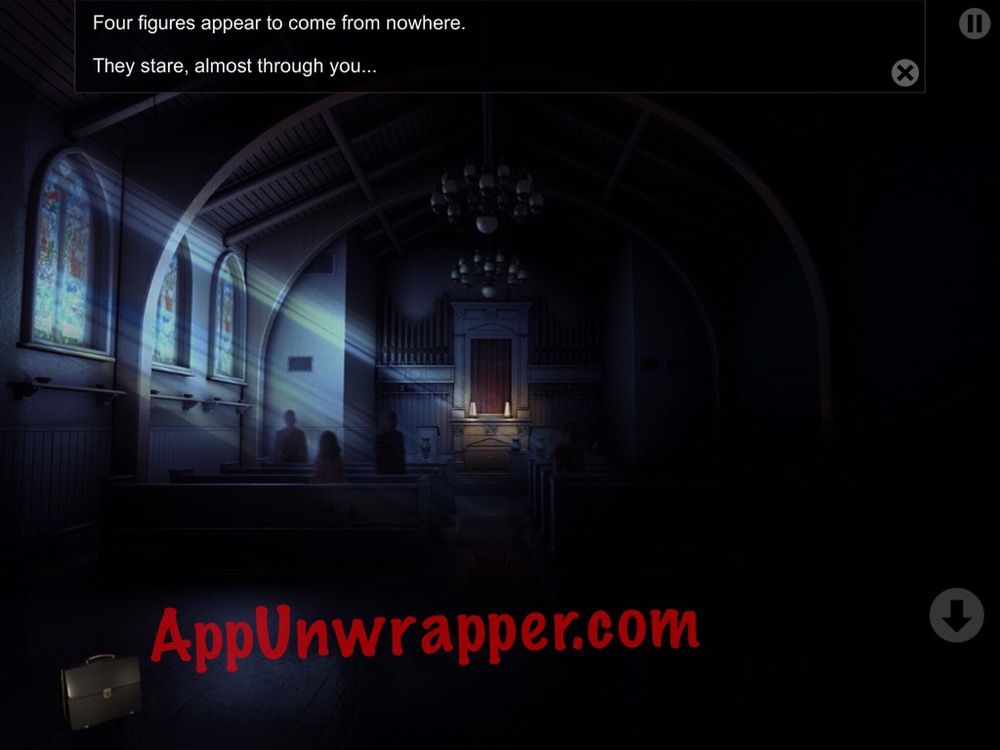 42. Go back to the second bedroom and into the bathroom. Fill the canister by the tub with the toxic liquid. Drop the encrusted key into it, then fish it out with the tongs.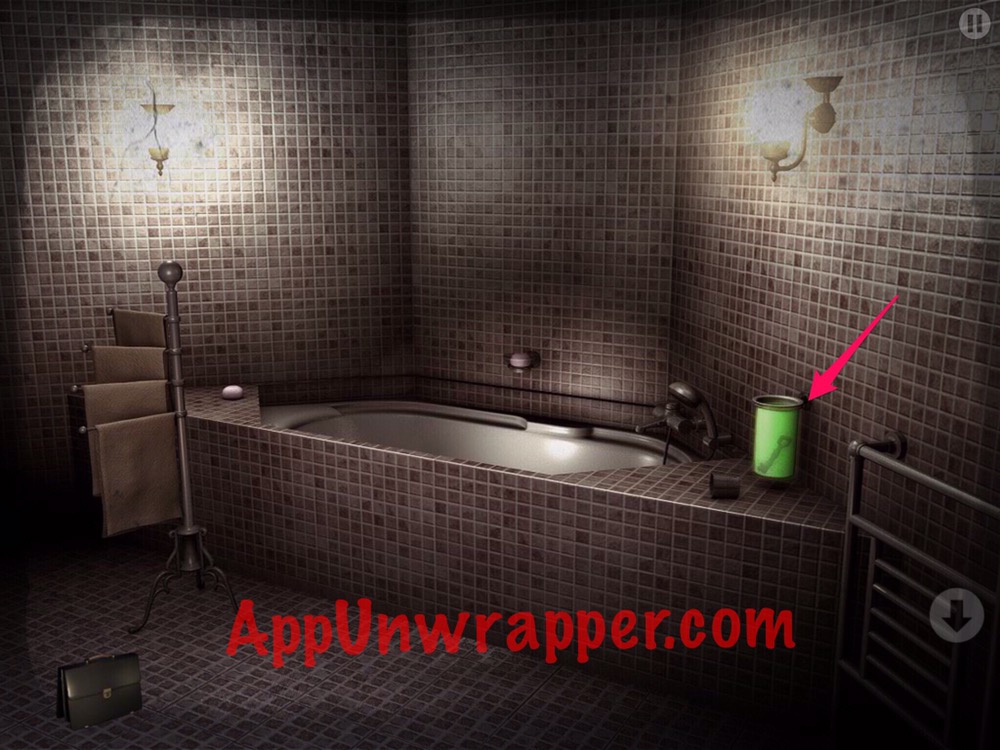 43. Go back to the screen where you found the matches. Use the crowbar to remove the wooden planks from the door. Then go inside and take the heavy duty cutters.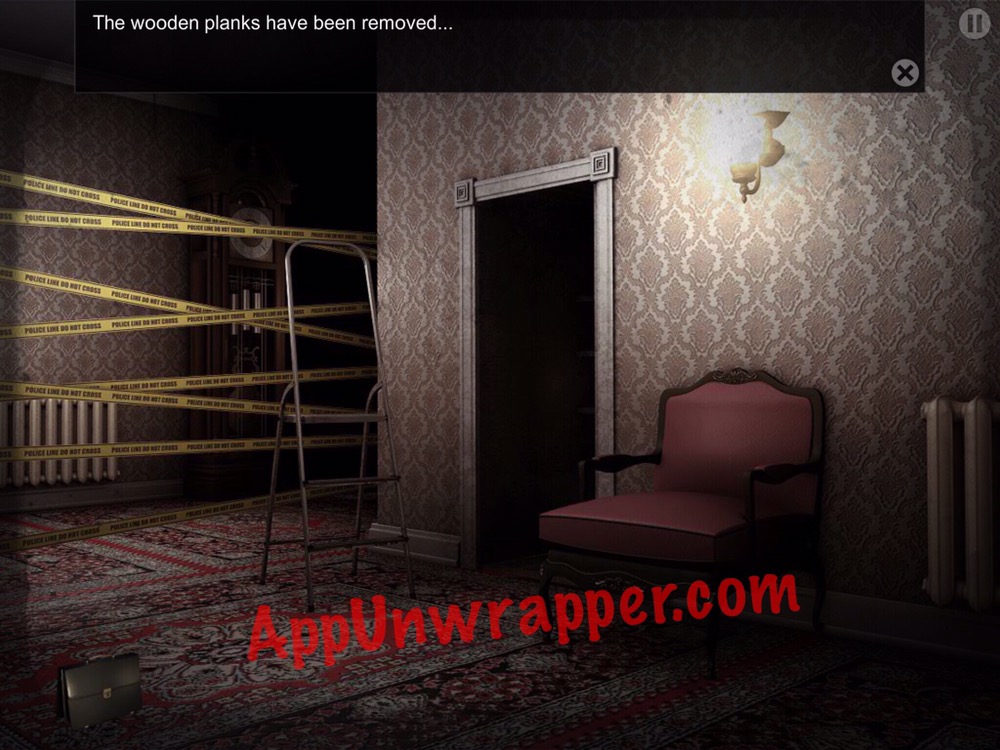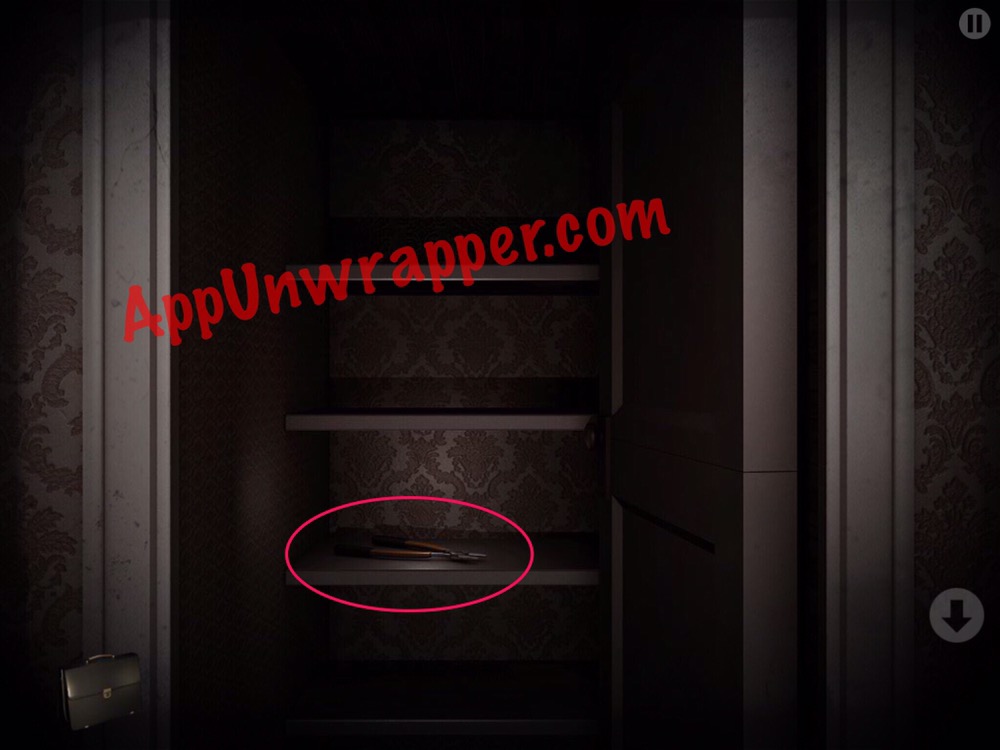 44. Go back to the first bedroom. Use the remote to turn on the TV and look inside the open drawer to find a note.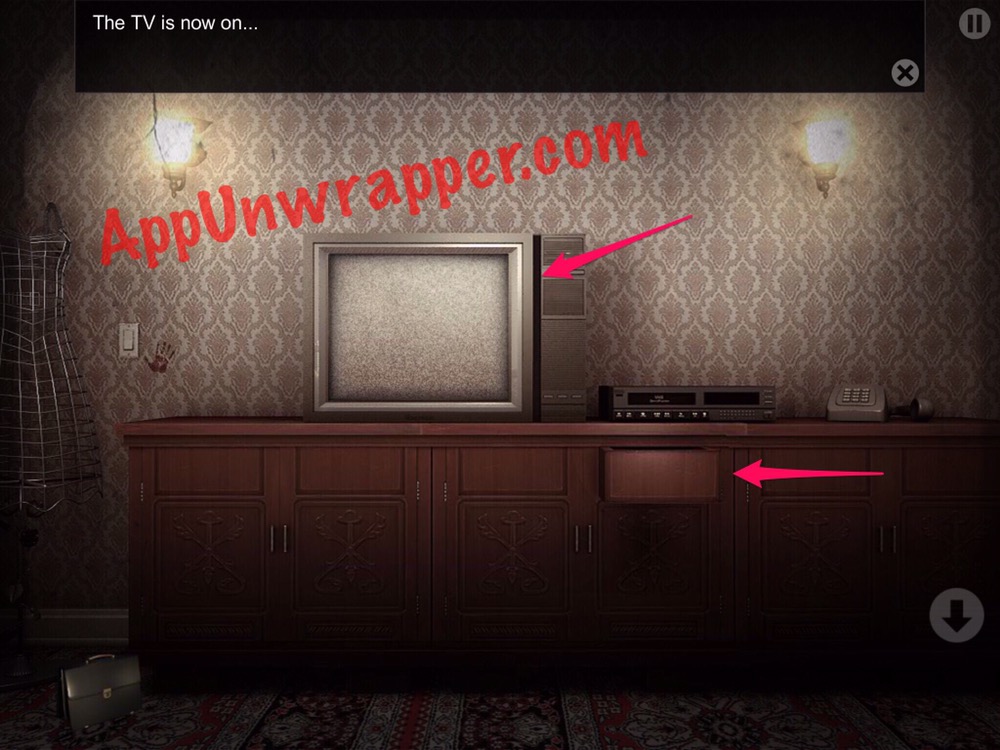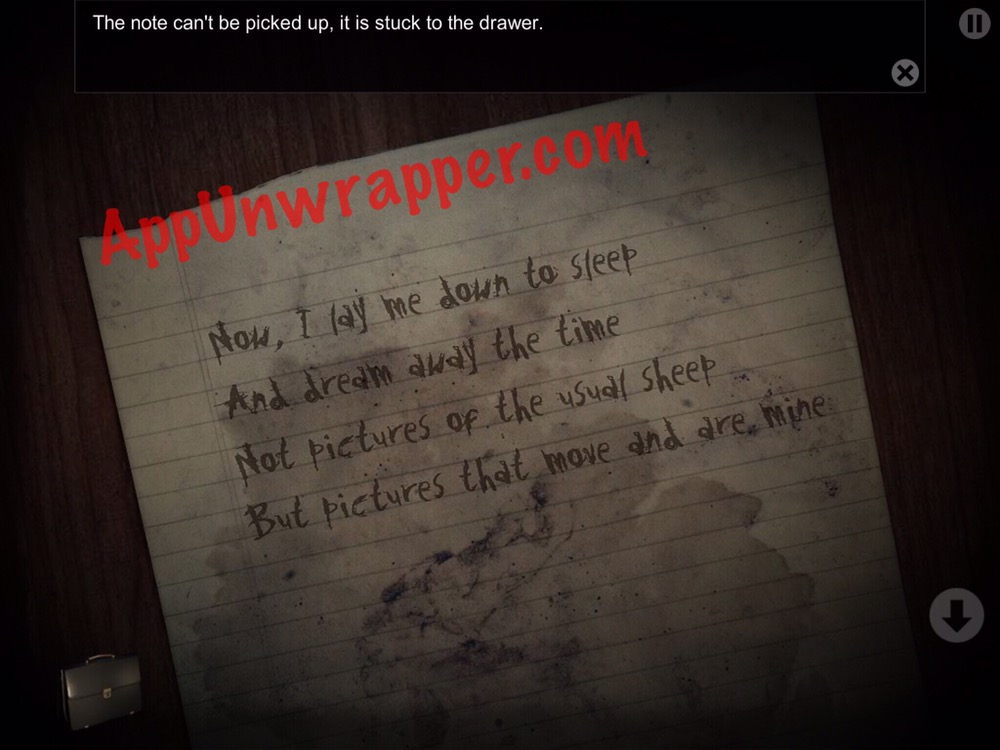 45. Go back to the second bedroom (the child's bedroom). There's blood everywhere and it looks like a crime scene. Find the video tape under the bed.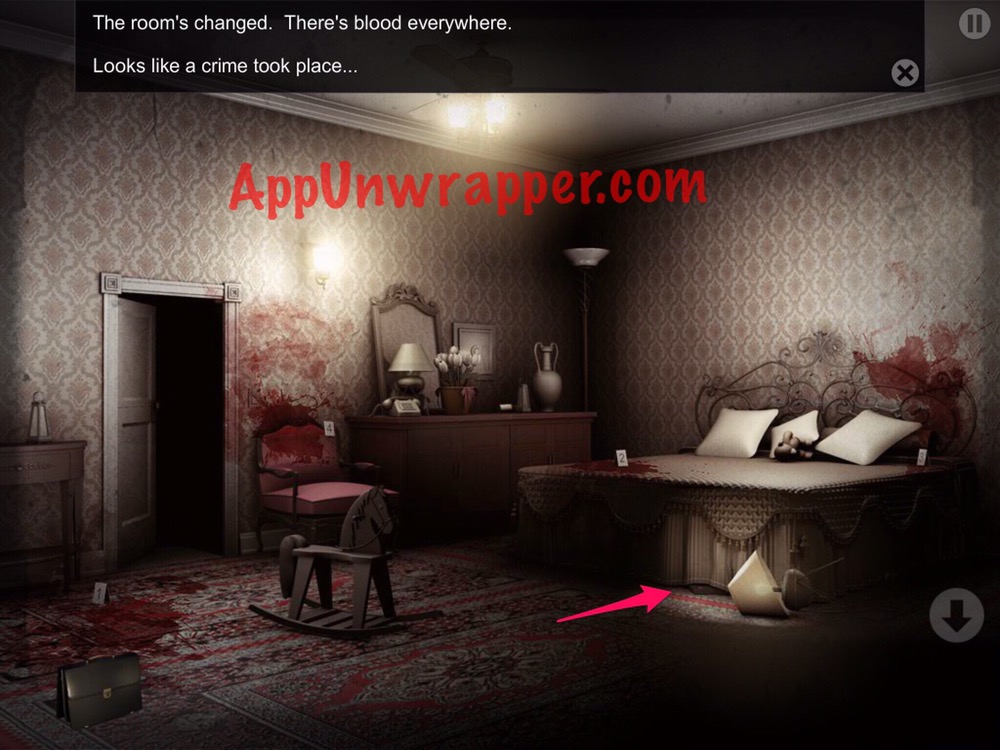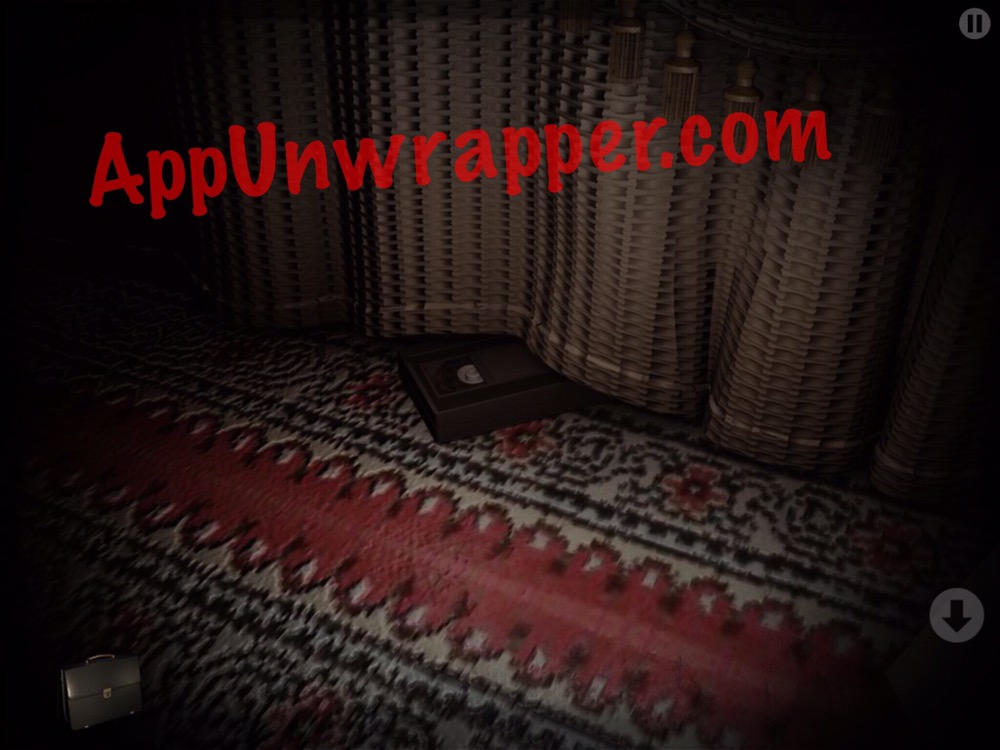 Click on the little numbers below to continue to the next page or click here.