Adventure Escape: Space Crisis – A Science Fiction Mystery and Puzzle Survival Story
By: Haiku Games

This is a complete step-by-step walkthrough with hints, tips, help, answers and solutions for the iOS and Android game Adventure Escape: Space Crisis – A Science Fiction Mystery and Puzzle Survival Story by Haiku Games. Feel free to ask for extra help in the comments section.
**Note: There are walkthrough videos for chapters 1-3, 4-6, and 7-9 on pages 1, 4, and 7.
Walkthrough:
Chapter 1, Silent Station:
1. Follow the tutorial to pick up the key card and use it to access the manual. The game also makes you use a hint which tells you how to use the manual. Set the switches to the appropriate positions based on the manual. The ship is now on manual pilot.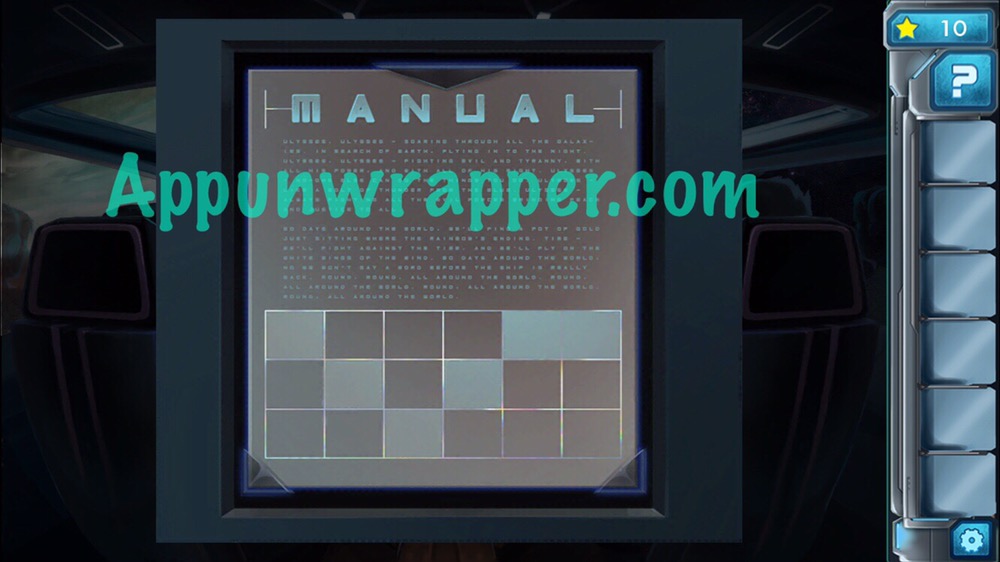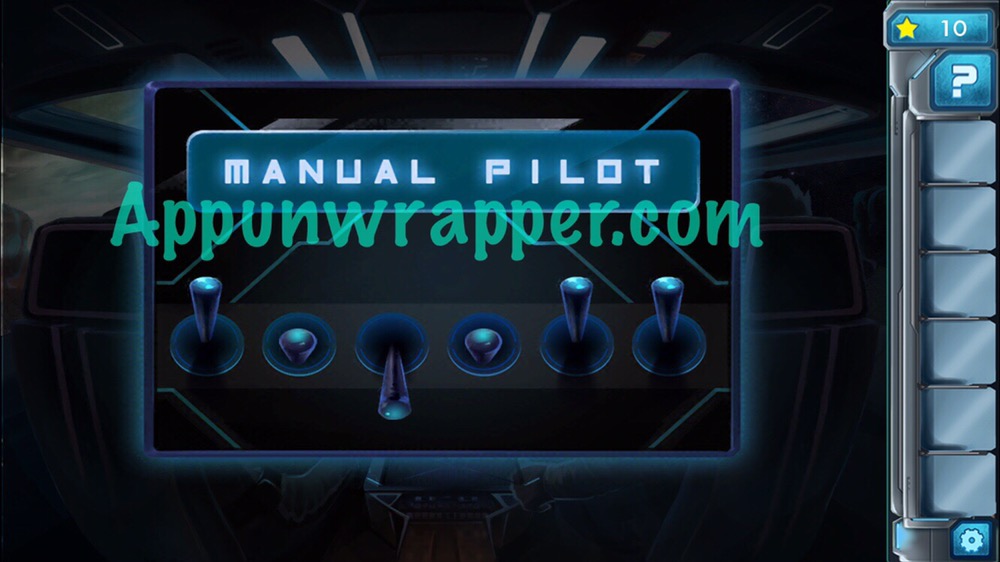 You can also see my video Walkthrough for chapters 1 – 3 here:
2. You now have to chart a path that will visit all five waypoints without running out of fuel or running into the station. Keep in mind you can move diagonally!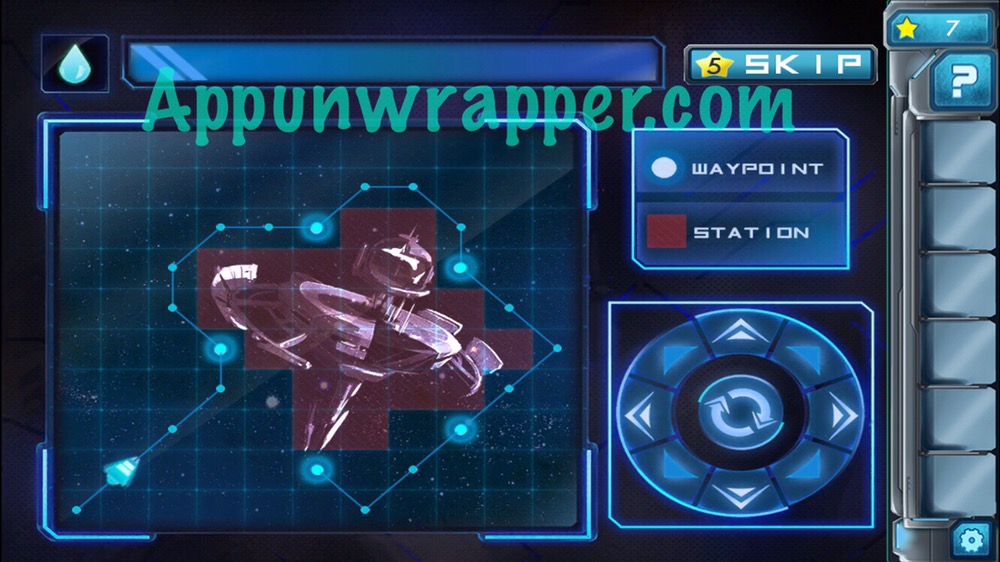 3. In this room, notice the sign in the corner that says 7259. Also, press the button to open the door to the right. Don't go through yet.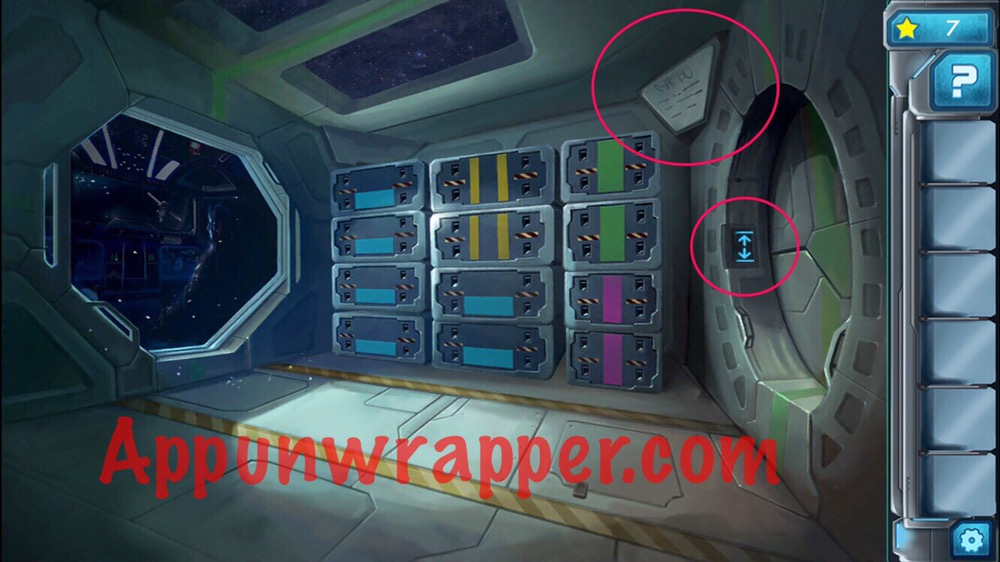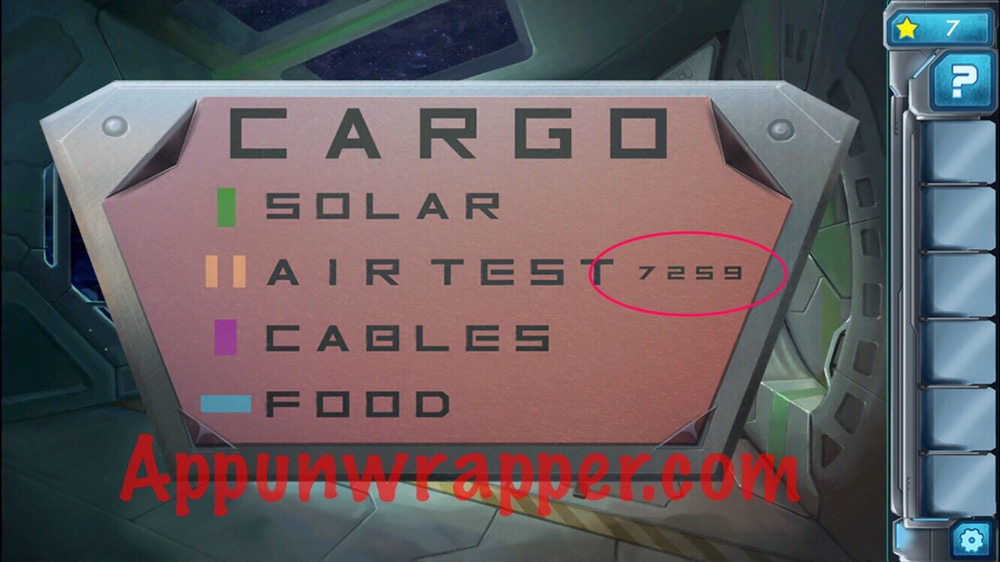 4. Take down the two cases with yellow stripes on them. These are the Air Test cases. One has a probe in it. The other needs to be unlocked using the numbers 7259 from the sign. The device inside it will float around because it's not complete.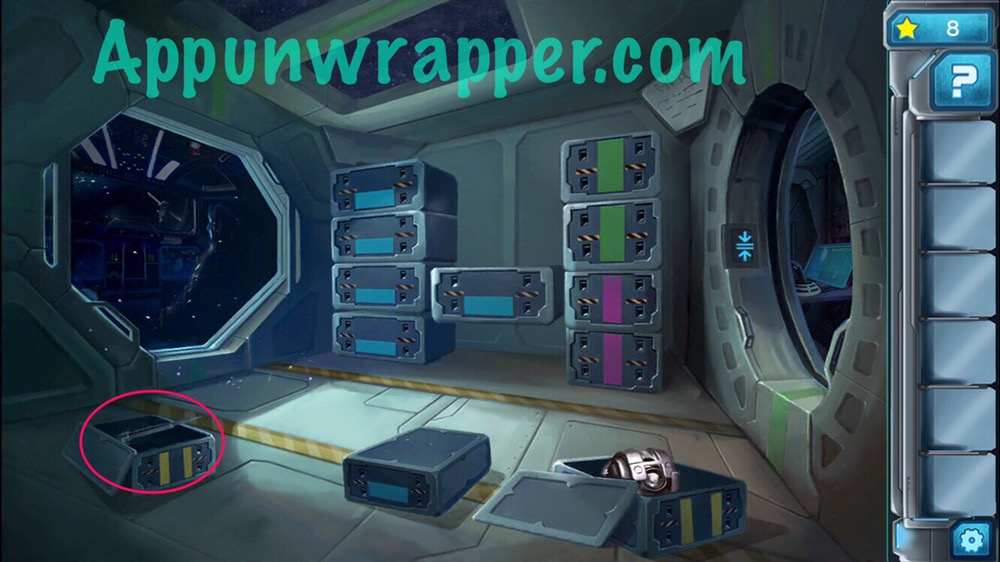 5. Go through the door to the right. Open the two hatches to get the batteries and screwdriver.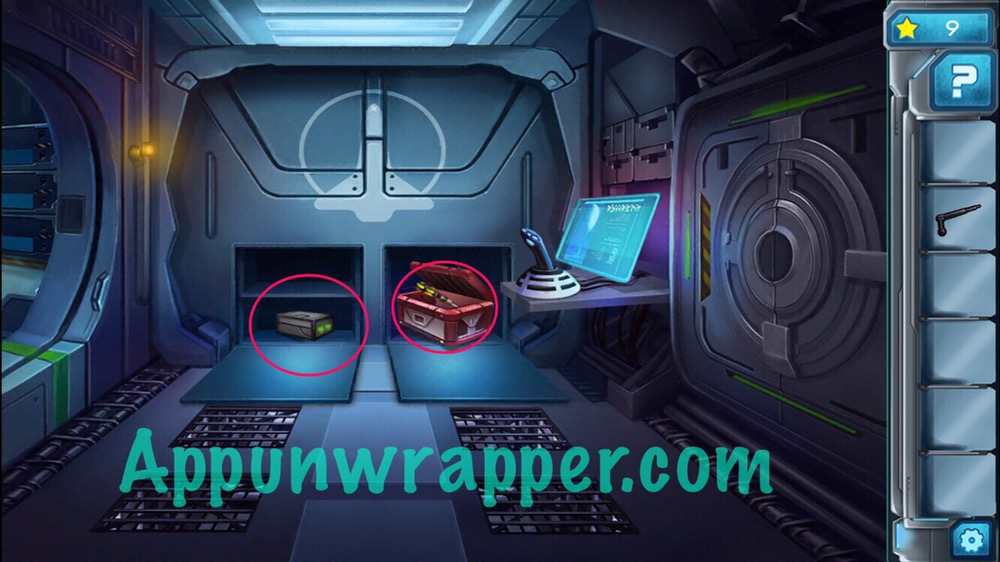 6. Go back to the other room and insert the batteries into the air testing device. Use the screwdriver to secure the probe to it, then collect the air testing device.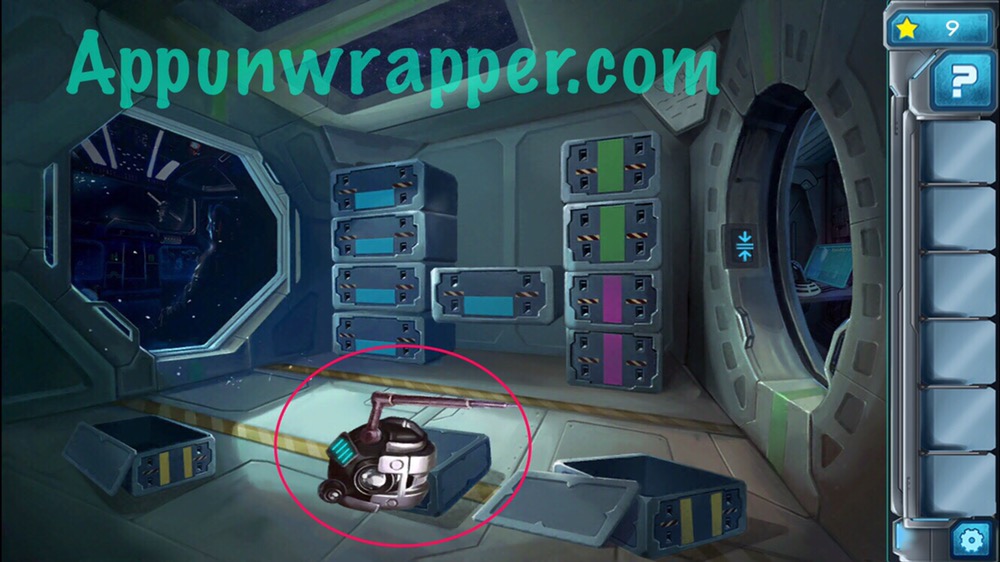 7. Go back right and tap on the monitor. You need to tilt your device to match each of the rings with the hole.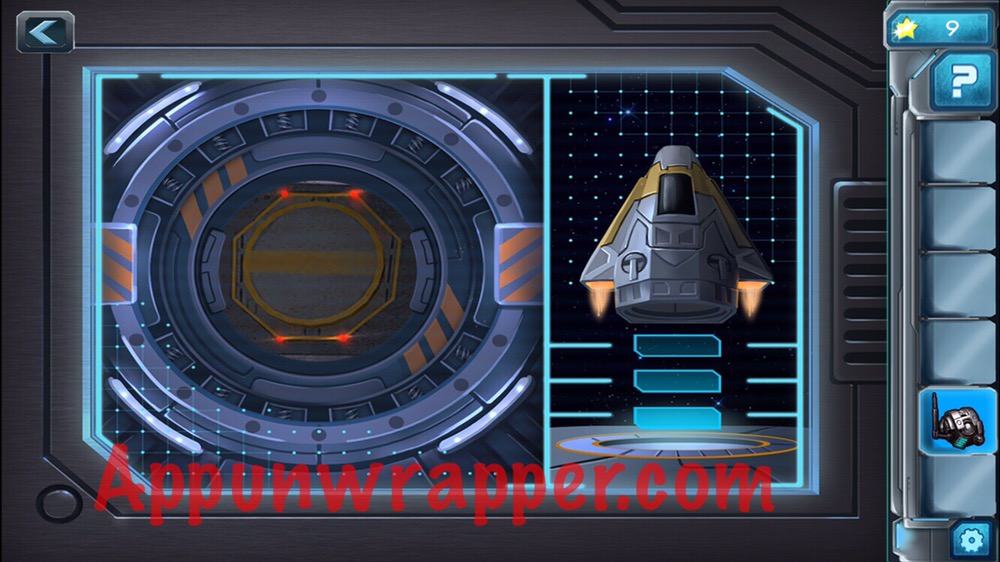 8. Now we need to use the air testing device to check the air quality. Take it out, then go left and close the door again. The air quality is fine, so go back in and complete the level by tapping on the right door.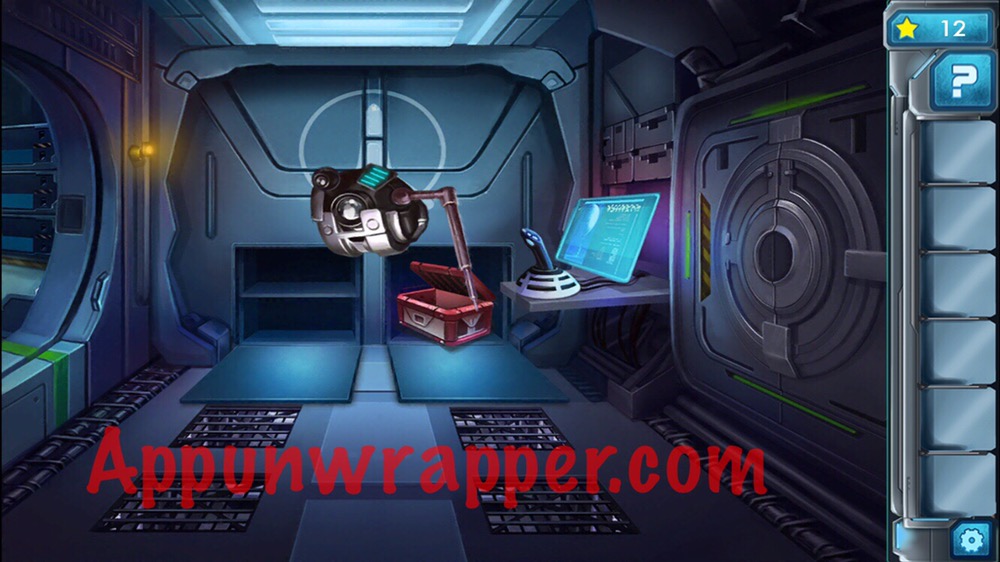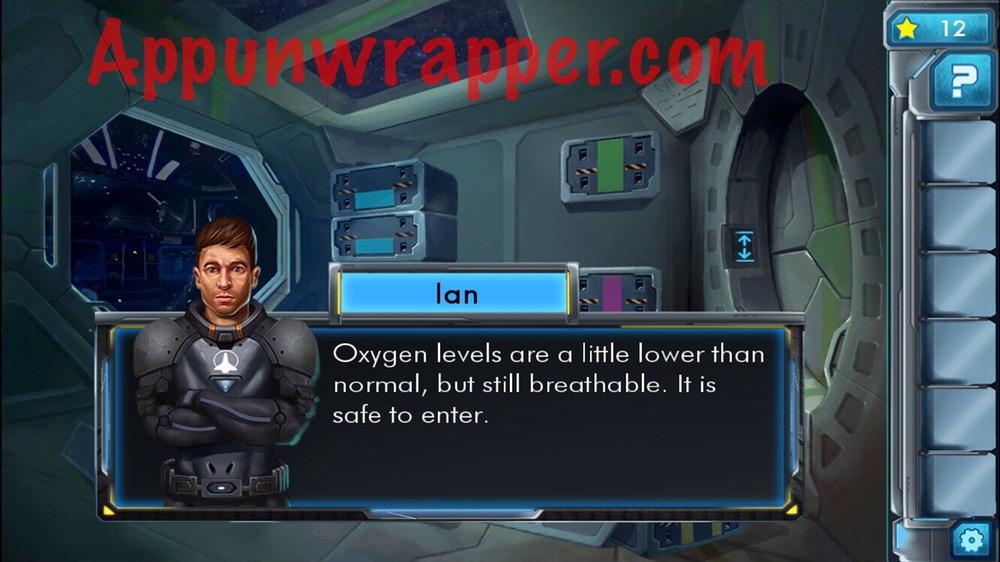 Click on the little numbers below to continue to the next chapter or click here.