Chapter 6, Medic Needed:
1. Find the scissors, tape, electric blanket, and medical diagnostic device. Also, read what it says on the clipboard about Hypercarbia Treatment. It says inspiratory pressure is 11 and expiratory pressure is 5.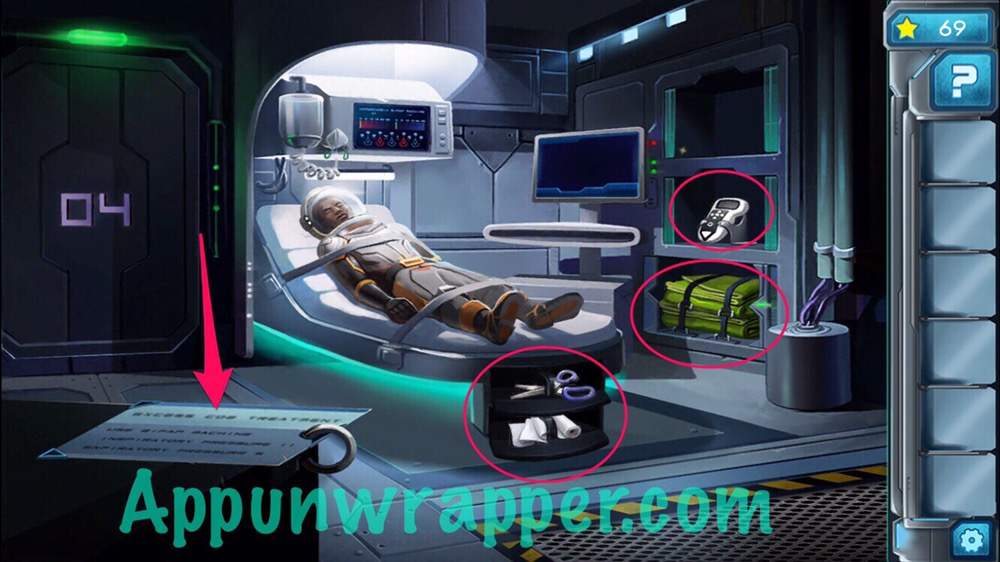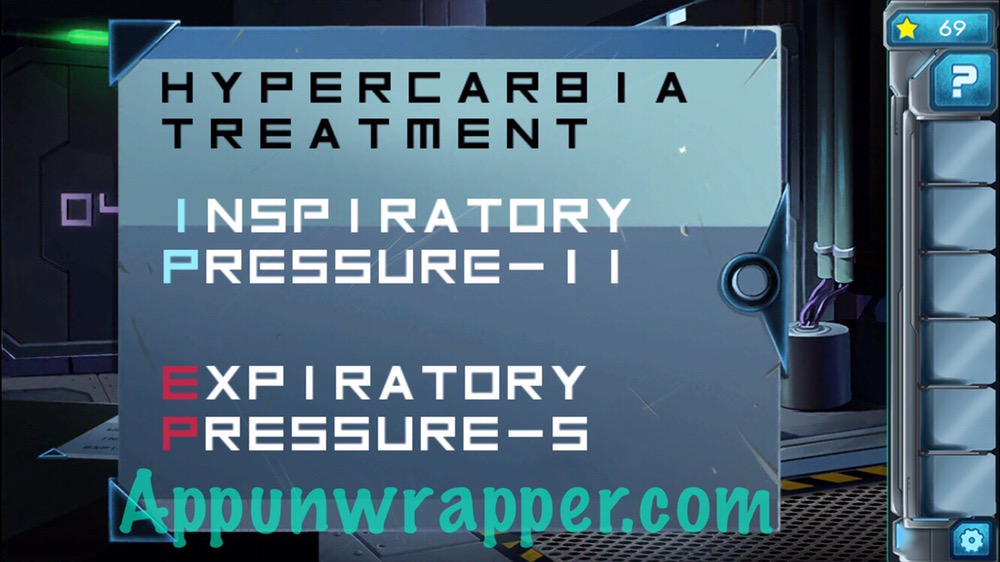 2. Use the medical diagnostic device to determine what's wrong with him. He has Hypercarbia, broken ribs, and Hypothermia. Use the scissors to remove his spacesuit. Tape up his ribs and then put the blanket on him.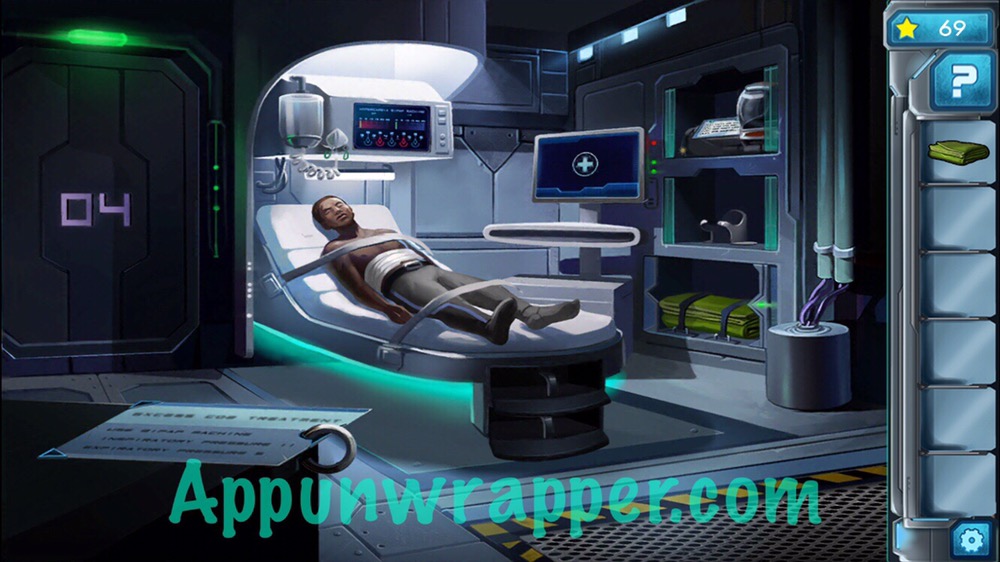 3. Tap on the ventilator monitor. He has too much CO2 in his lungs. Remember what it said on the clipboard? The red EP needs to be 5 and blue IP needs to be 11. So it should look like this: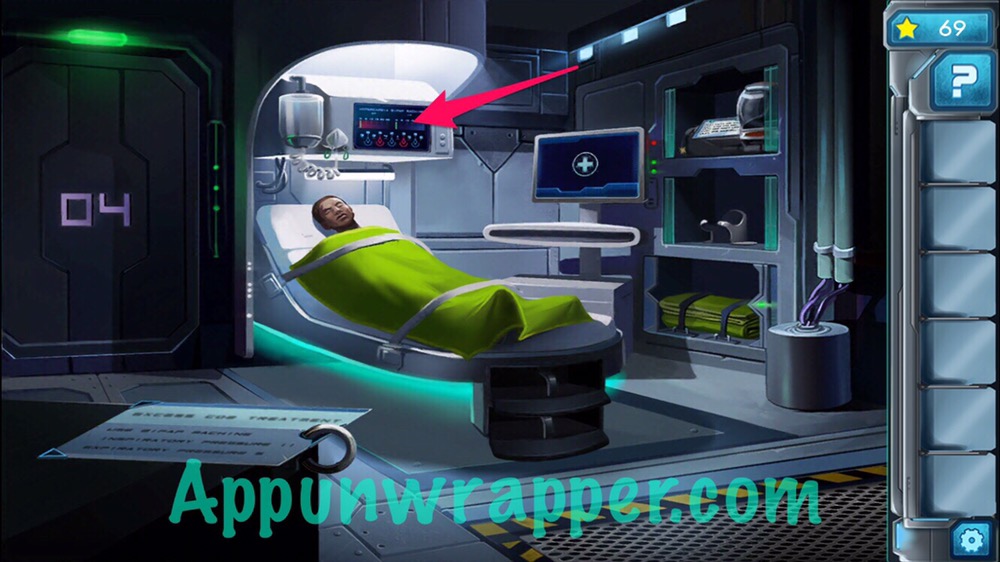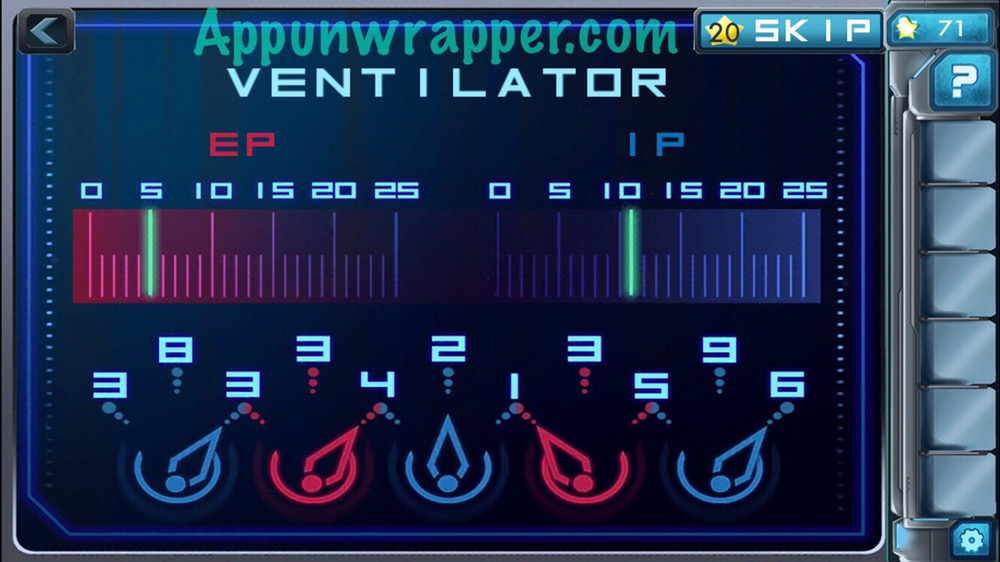 4. Look at this note, then leave the room and enter the observatory.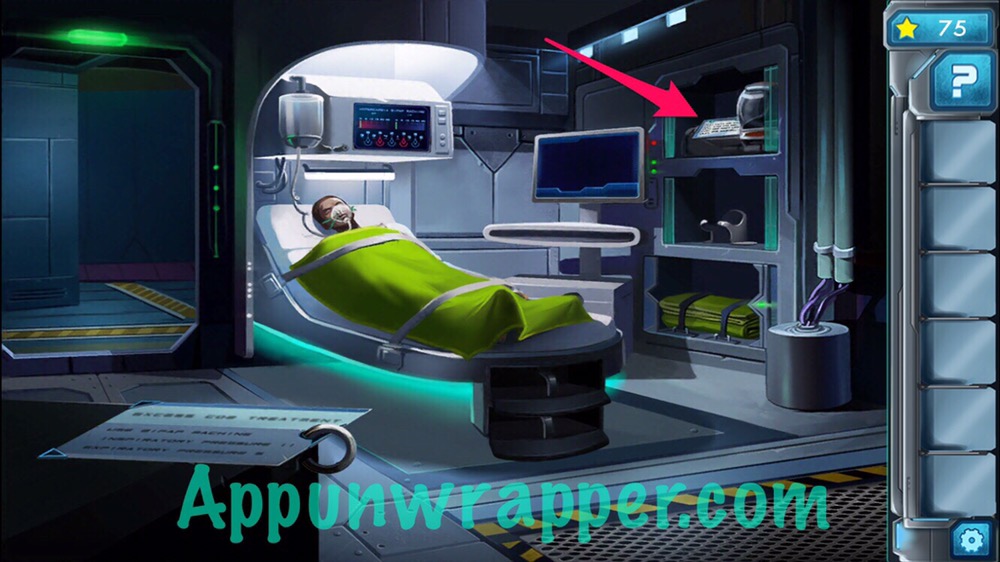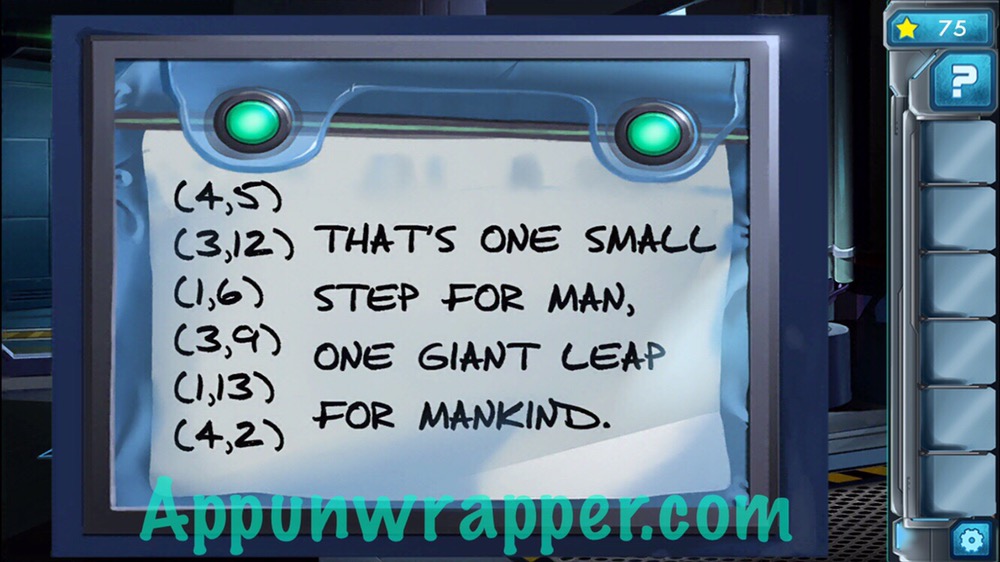 5. Take the air filter. Use the clue from Jake's bag to figure out the word you need to spell out here. The first number of each pair represents a row. The second number is a column. Work it out and you get APOLLO. Take the fuse and leave the room.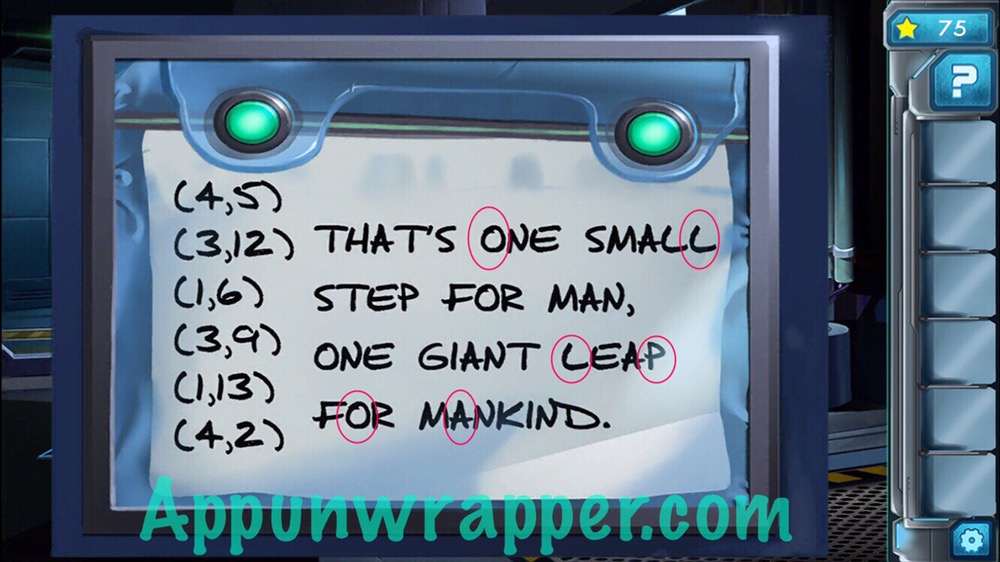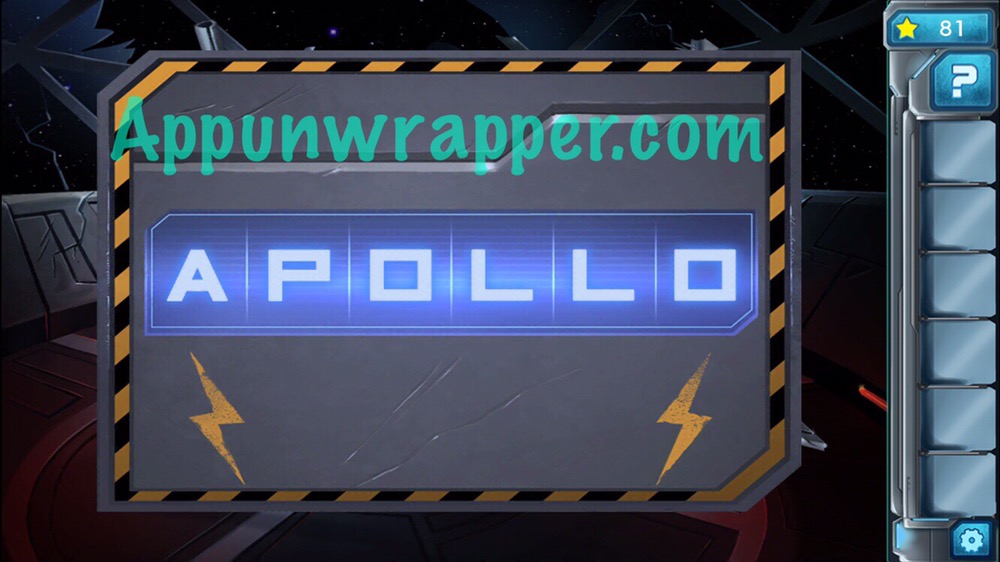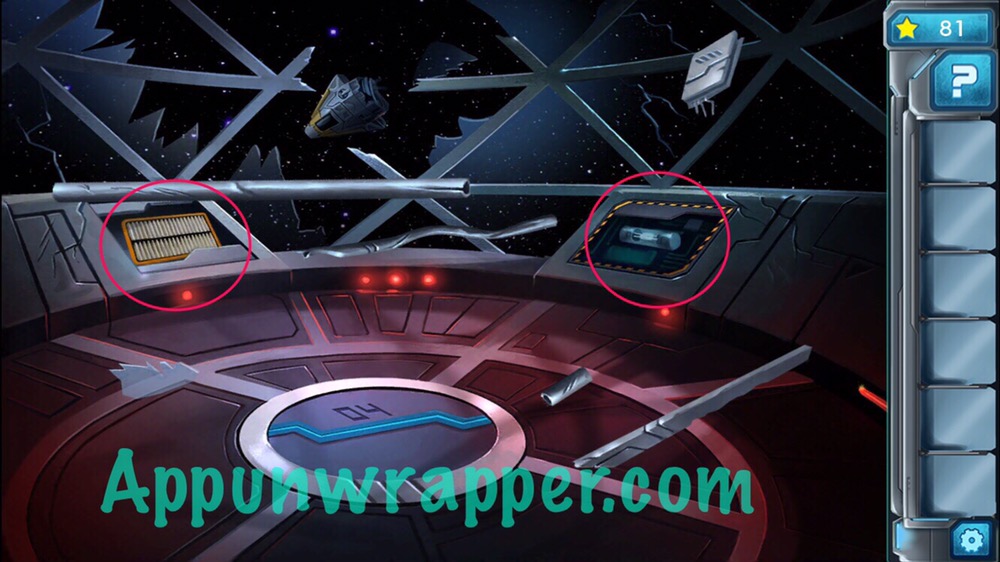 6. Enter the O2 System Room. Find the metal bar and use it to turn the handle. Replace the air filter and fuse.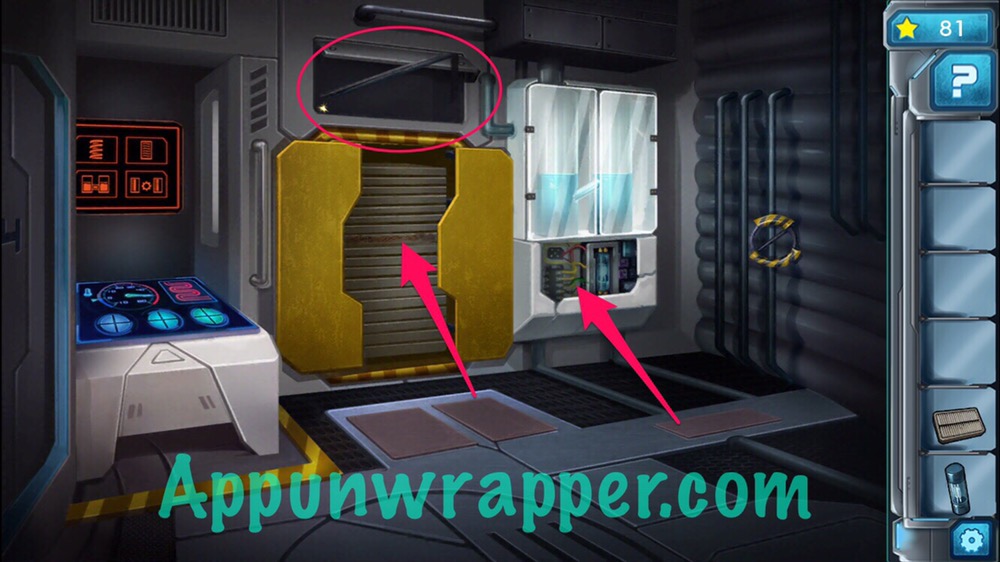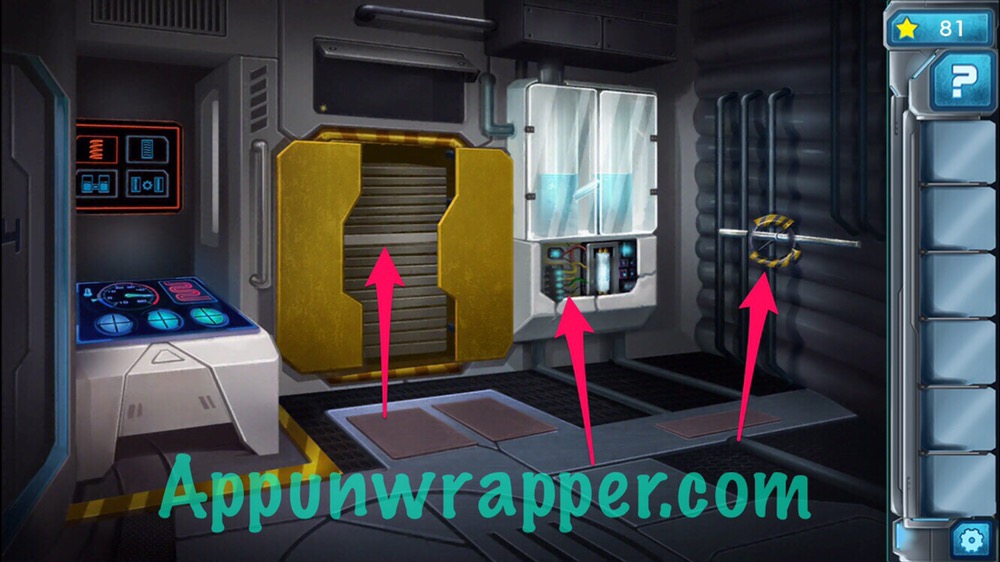 7. And last, tap on the machine to the left. You need to get the gauge pointing at zero. You can follow the image below. Then check in on Jake and exit through the newly opened door to complete the level.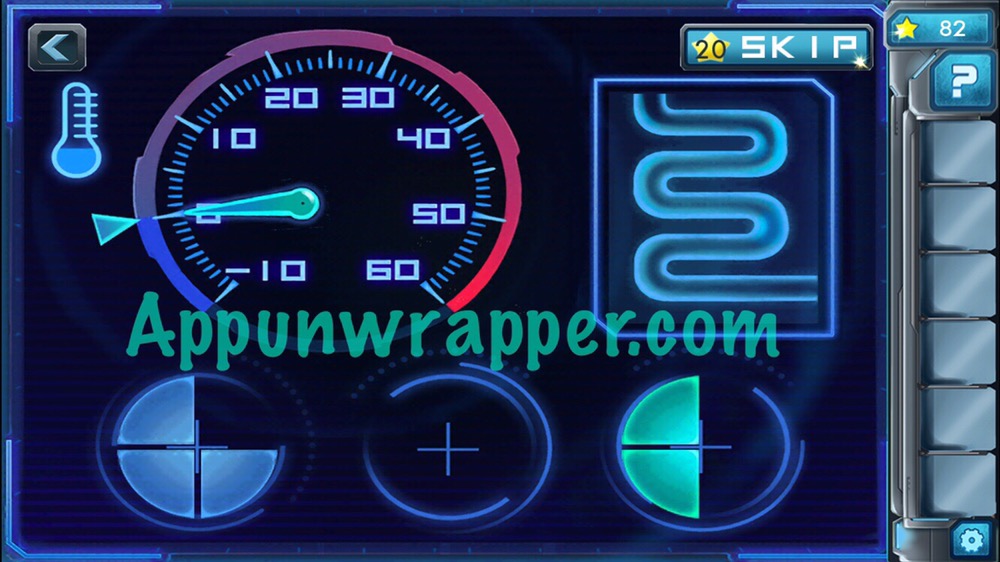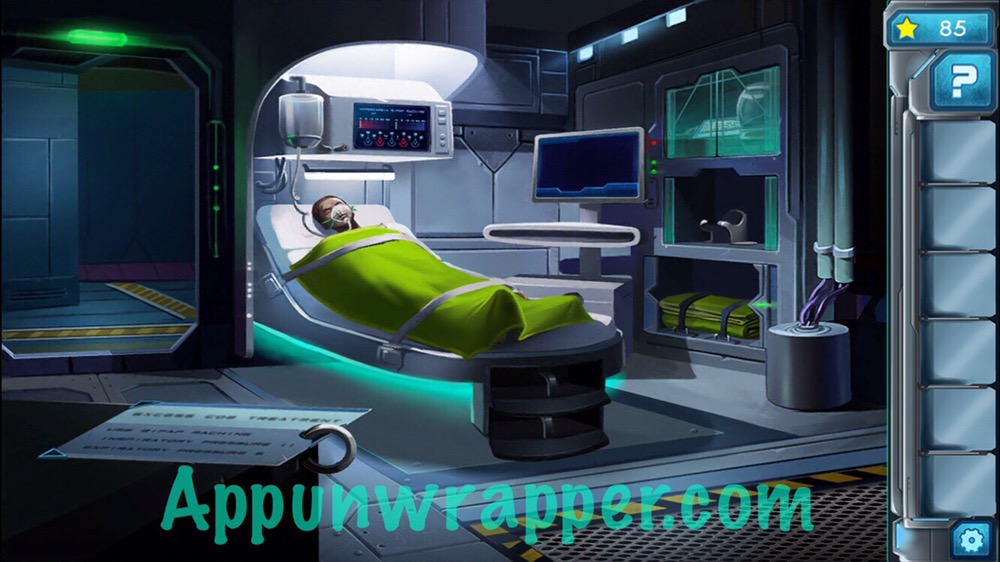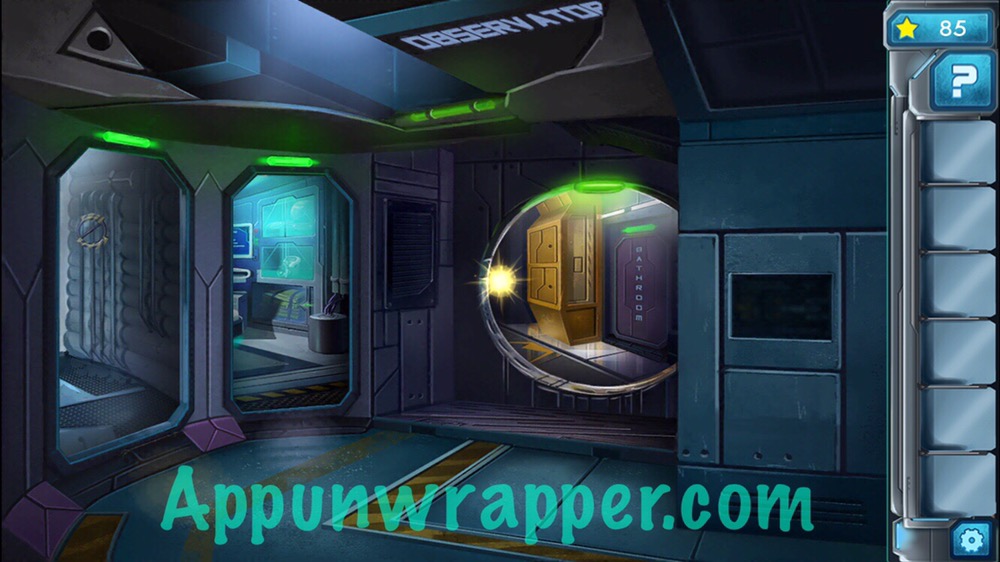 Click on the little numbers below to continue to the next chapter or click here.
***
Note: Sometimes a promo code is provided for a game, but it does not affect the review in any way. At AppUnwrapper, we strive to provide reviews of the utmost quality.

Check out my recommended list for other games you might like.

If you like what you see on AppUnwrapper.com, please consider supporting the site through Patreon. Every little bit helps and is greatly appreciated. You can read more about it here. And as always, if you like what you see, please help others find it by sharing it.

I also offer affordable testing and consulting for iOS developers.

COPYRIGHT NOTICE © AppUnwrapper 2011-2020. Unauthorized use and/or duplication of this material without express and written permission from this blog's author is strictly prohibited. Links may be used, provided that full and clear credit is given to AppUnwrapper with appropriate and specific direction to the original content.