Chapter 7, We Have a Problem:
1. Find the wire. Then enter the bathroom.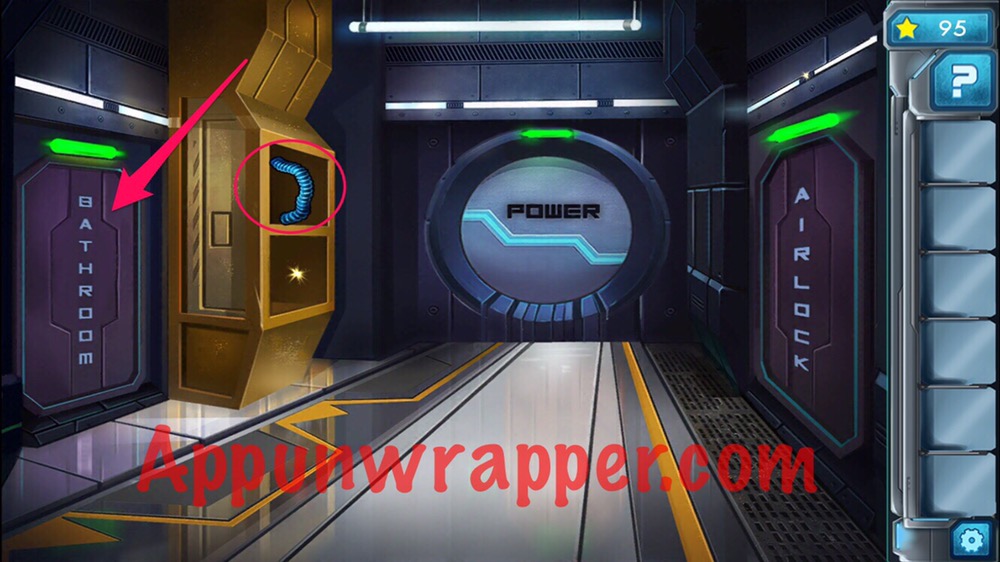 You can also watch my video Walkthrough for chapters 7, 8 & 9 here:
2. Find the towel and grease. Then, turn on the shower to see the numbers 7284 written on the door.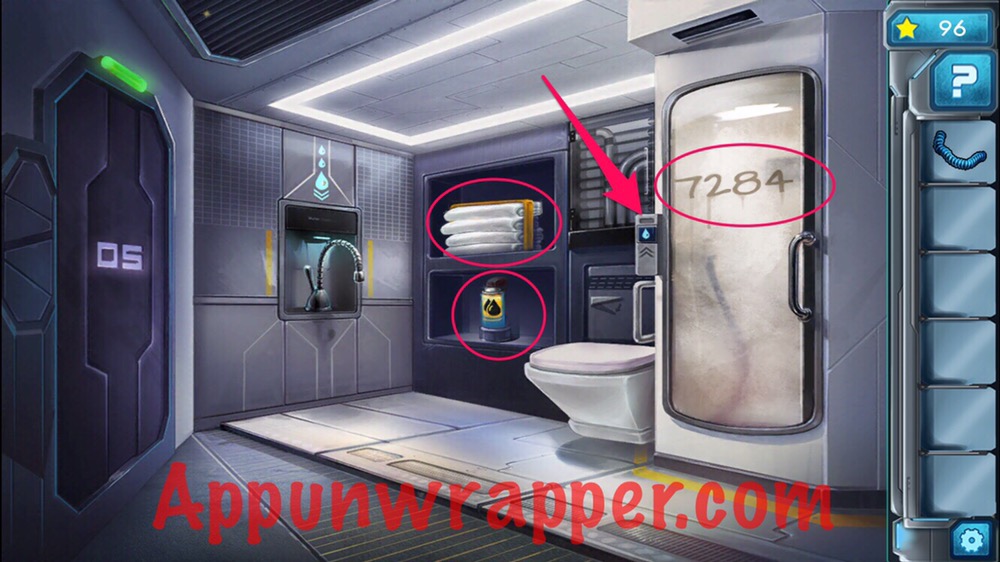 3. Turn on the sink and wet the towel. Then leave the room.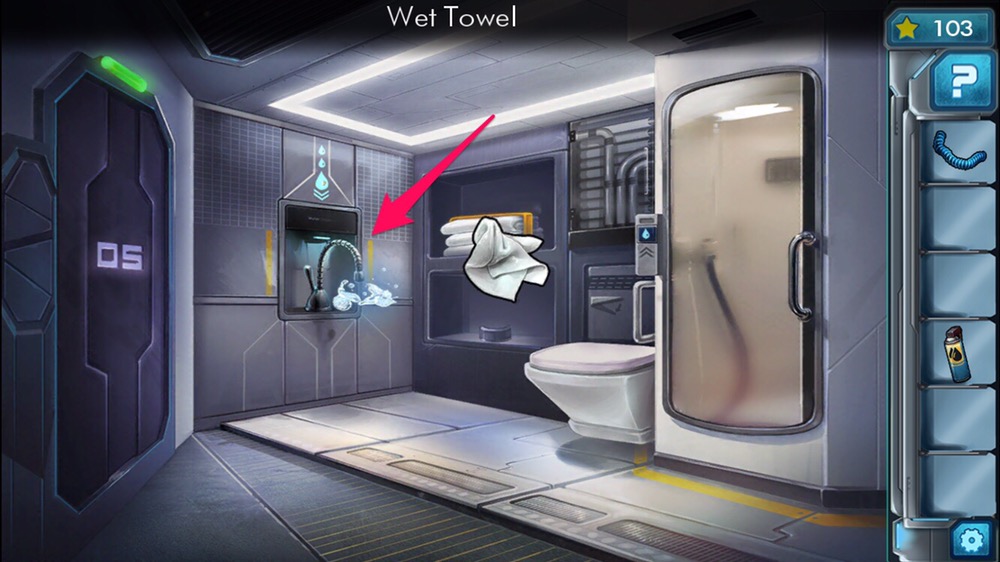 4. Enter the Power room. Find the solar battery and use the wet towel to clean the solar panel so you can take it.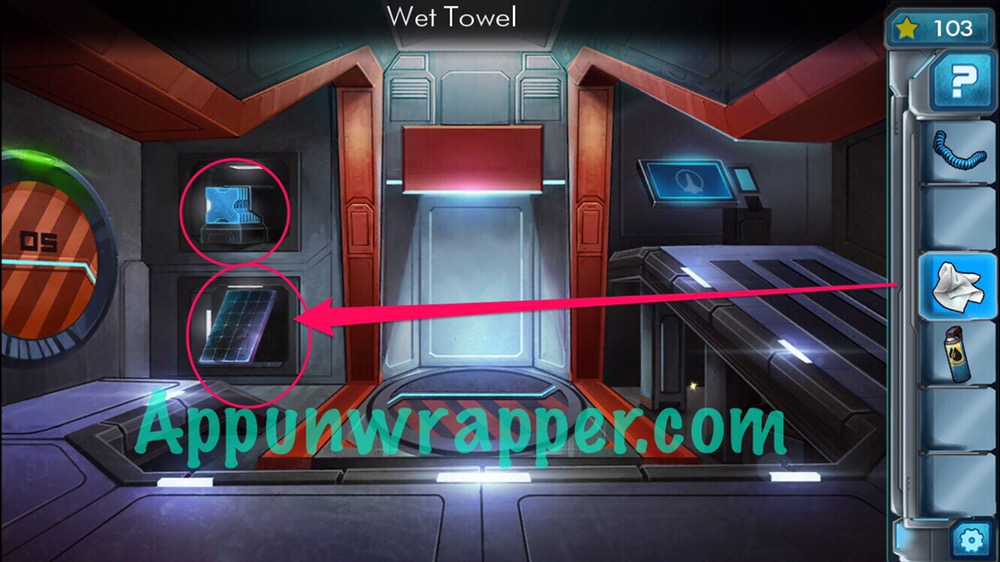 5. Tap the monitor and use the clue from the shower to solve this. The number was 7281. So select the correct number of dots for each.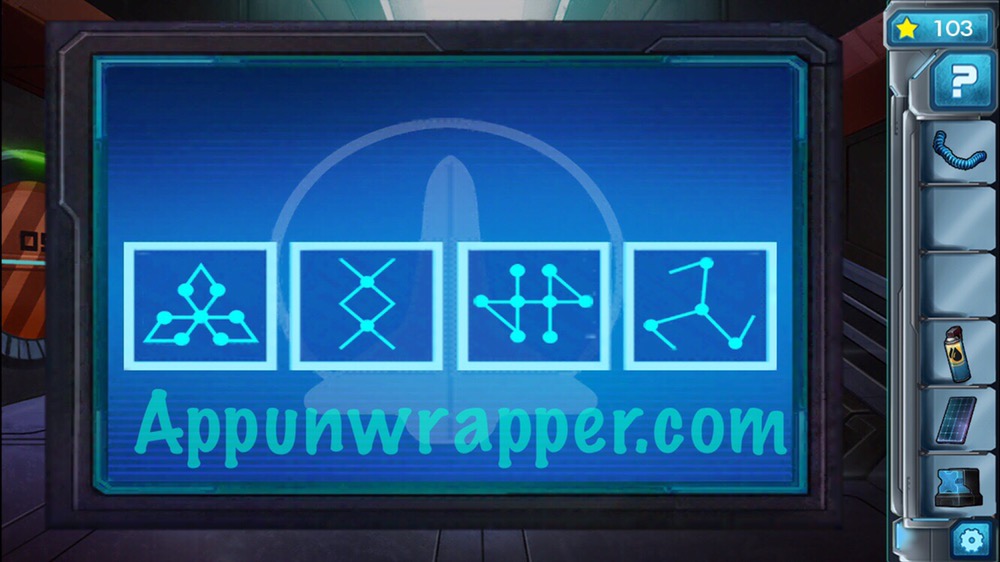 6. Now you have to play some mini games to fix the solar panel. Drag one blue square around the board to meet the other blue square. You'll then find out that the Andromeda has a broken actuator, the Corvus has a faulty wire, the Orion has a damaged solar cell, and the Vela has a leaky battery.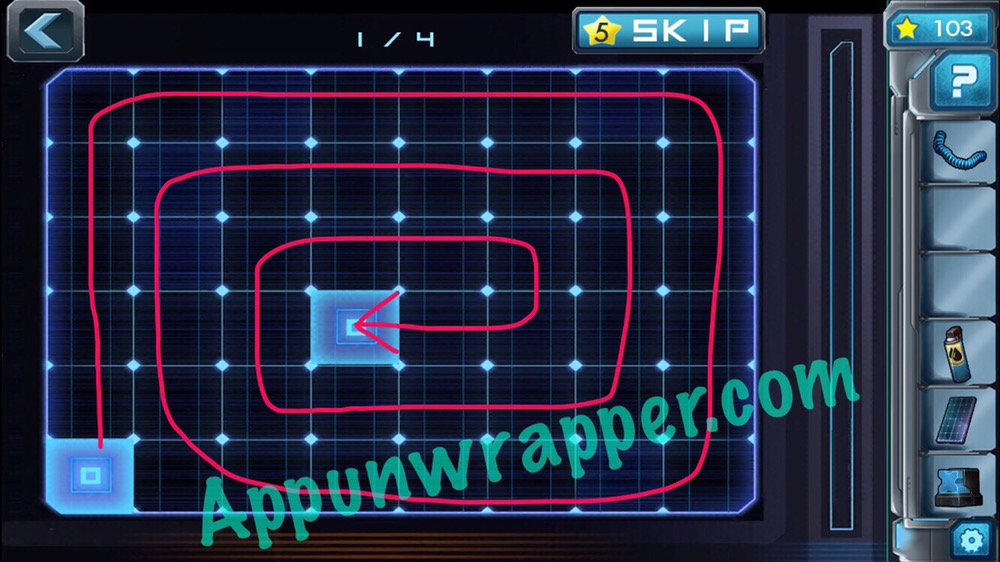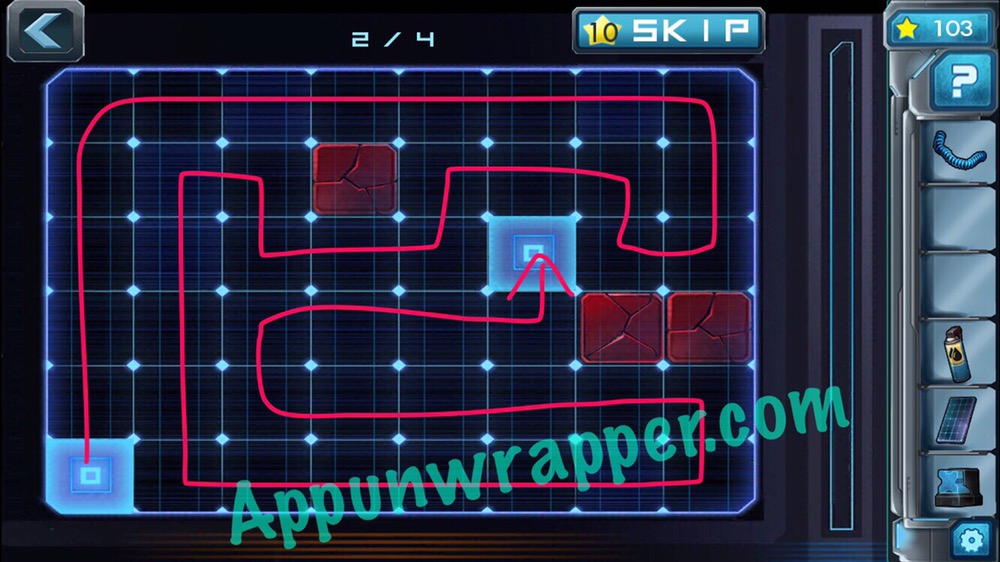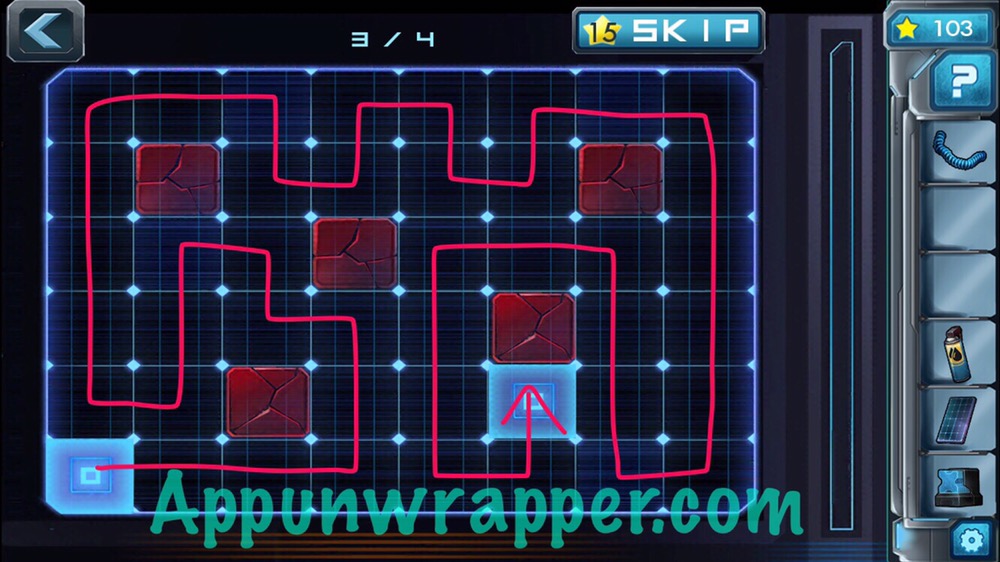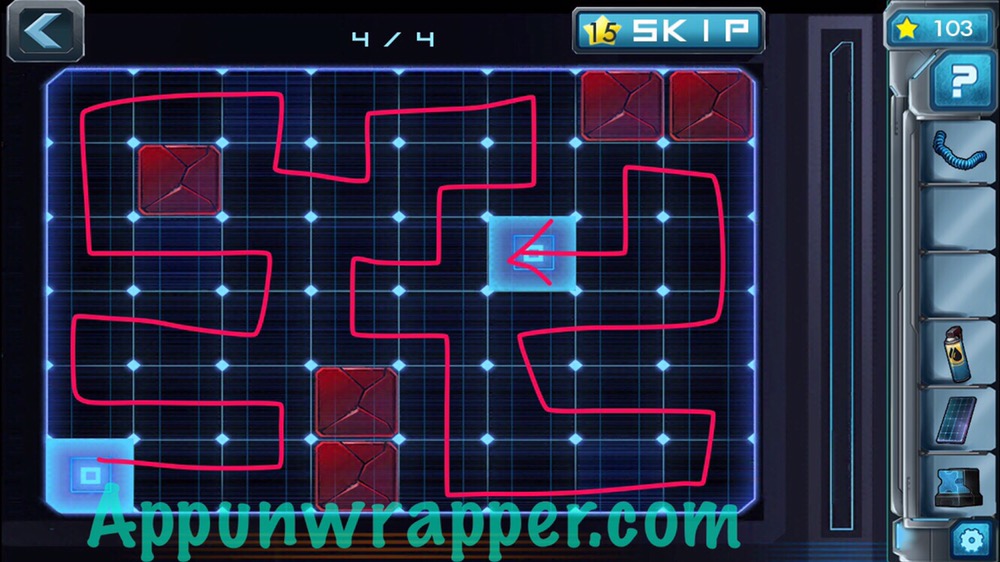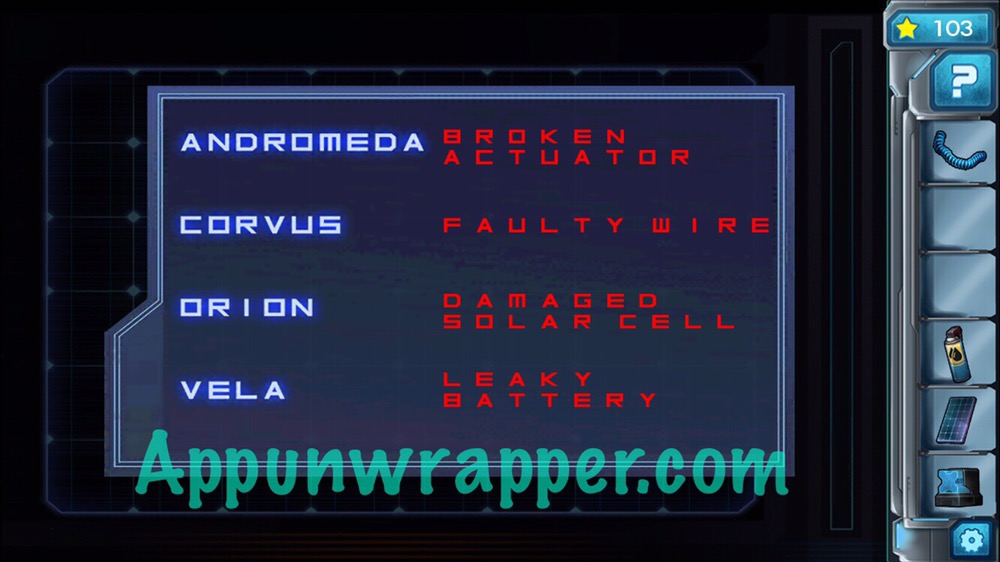 7. Go to the airlock room and use the grease on the robotic arm. Then take the actuator from it. Take your suit and had out.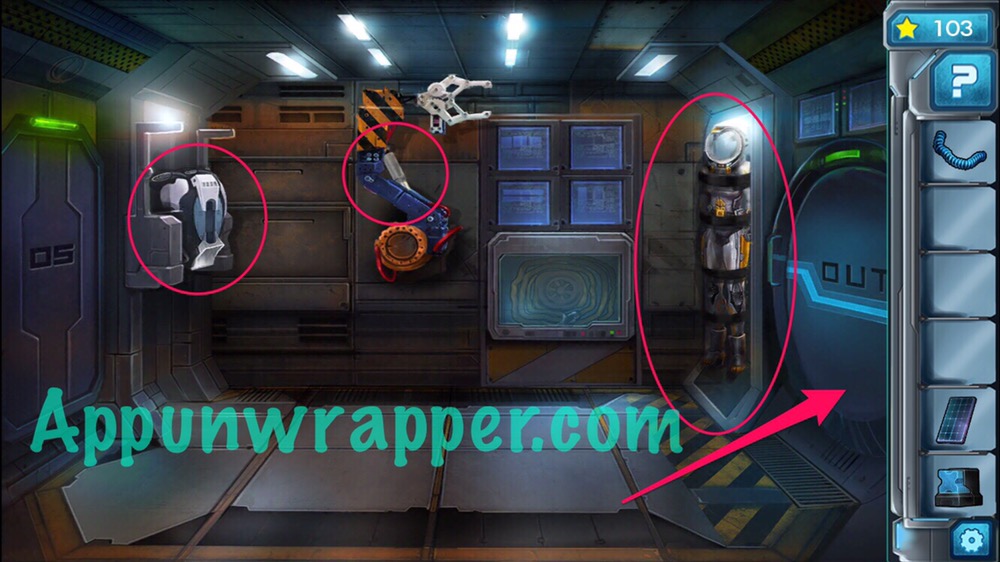 8.Use each item with the different solar arrays to fix them, based on what you saw in the power room. So O-7 is Orion and gets the solar cell. A-3 is Andromeda and gets the actuator. V-5 is Vela and gets the battery. And finally, C-9 is Corvus and gets the wire.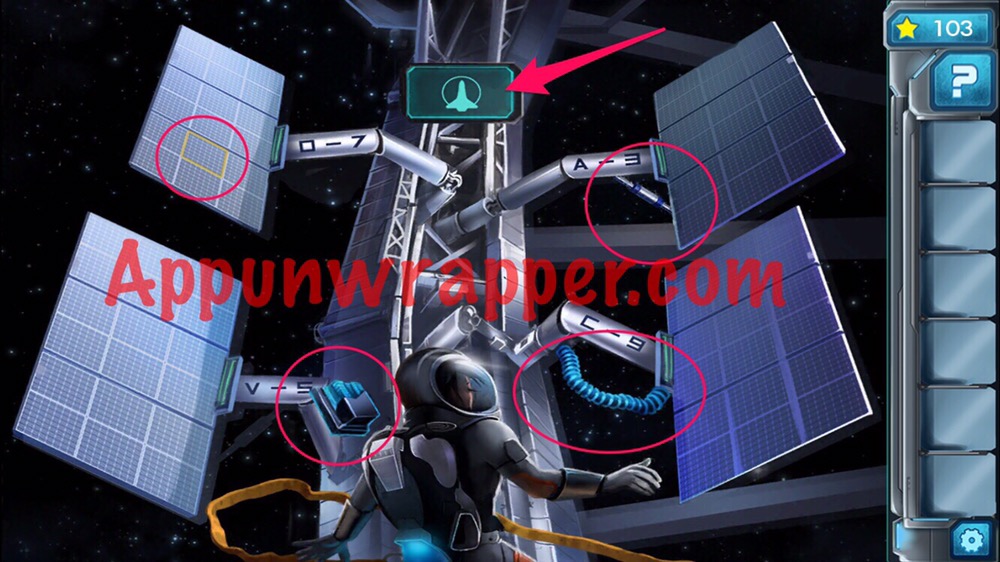 9. Tap on the monitor to access another mini game. You need to pass through each arrow only once to bring the solar cells online. If there's more than one arrow in a box, it means you need to skip some. Start with the one I highlighted below, then follow the arrows to the center of the screen. I'll show a video later. That completes chapter seven!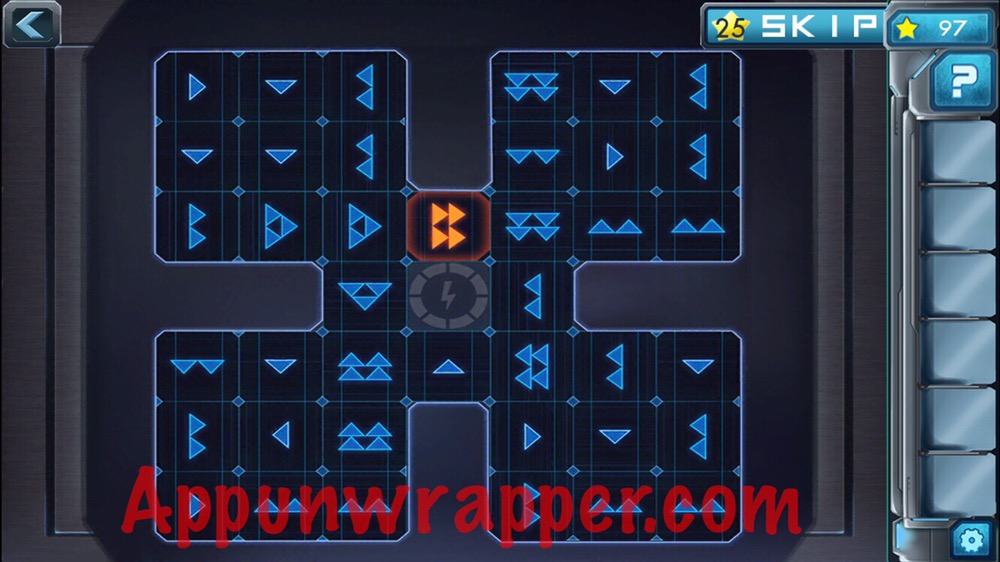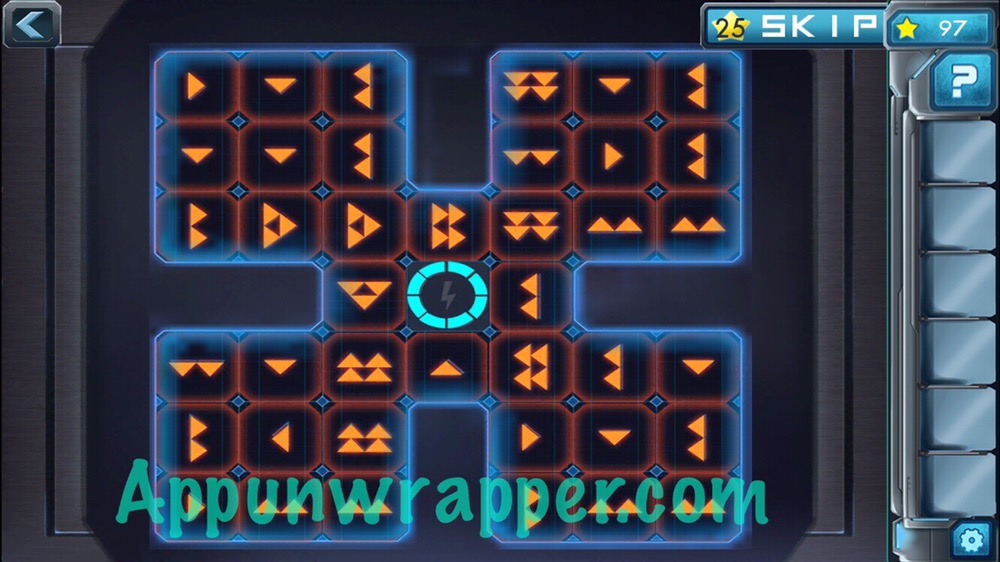 Click on the little numbers below to continue to the next chapter or click here.
***
Note: Sometimes a promo code is provided for a game, but it does not affect the review in any way. At AppUnwrapper, we strive to provide reviews of the utmost quality.

Check out my recommended list for other games you might like.

If you like what you see on AppUnwrapper.com, please consider supporting the site through Patreon. Every little bit helps and is greatly appreciated. You can read more about it here. And as always, if you like what you see, please help others find it by sharing it.

I also offer affordable testing and consulting for iOS developers.

COPYRIGHT NOTICE © AppUnwrapper 2011-2020. Unauthorized use and/or duplication of this material without express and written permission from this blog's author is strictly prohibited. Links may be used, provided that full and clear credit is given to AppUnwrapper with appropriate and specific direction to the original content.