Chapter 8, Save the Station:
1. Look at the monitor for a clue to the next puzzle. Then go down the hole in the floor.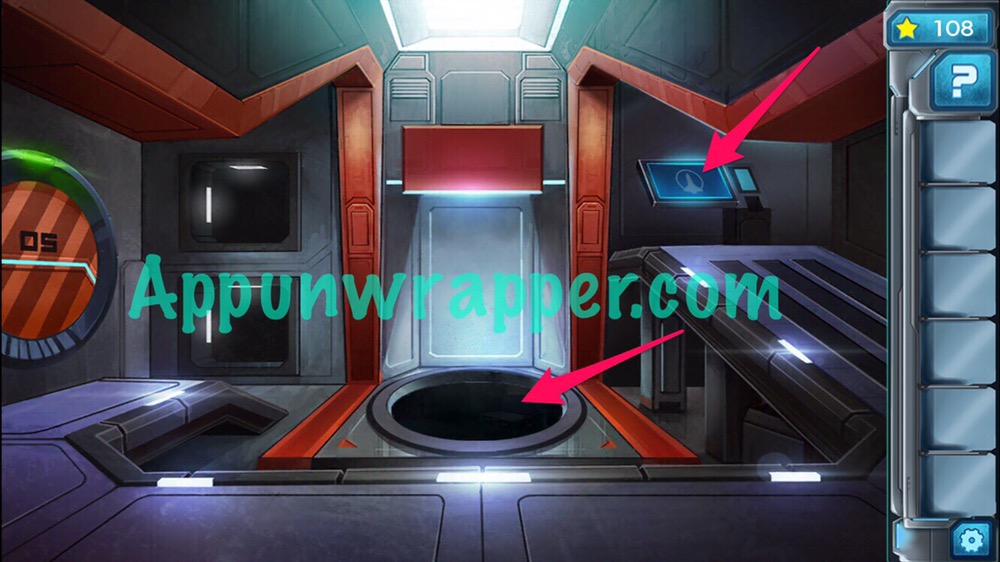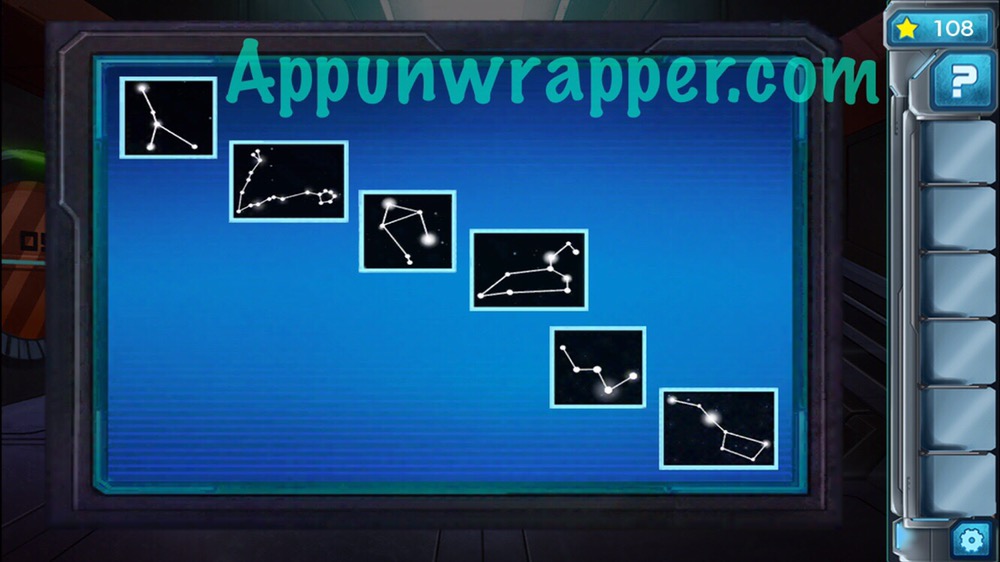 2. Tap on the constellations in the order you saw on the monitor. It goes as so: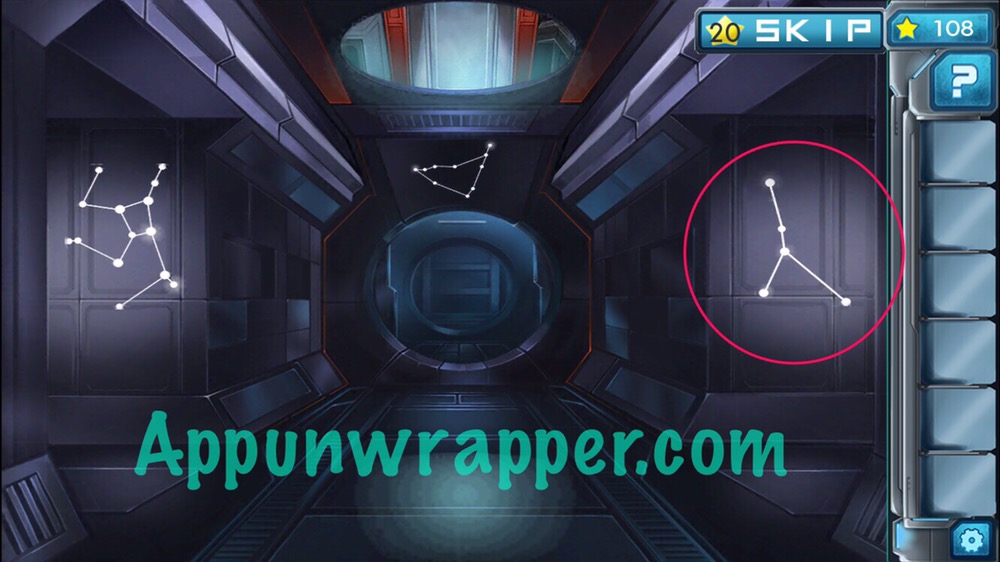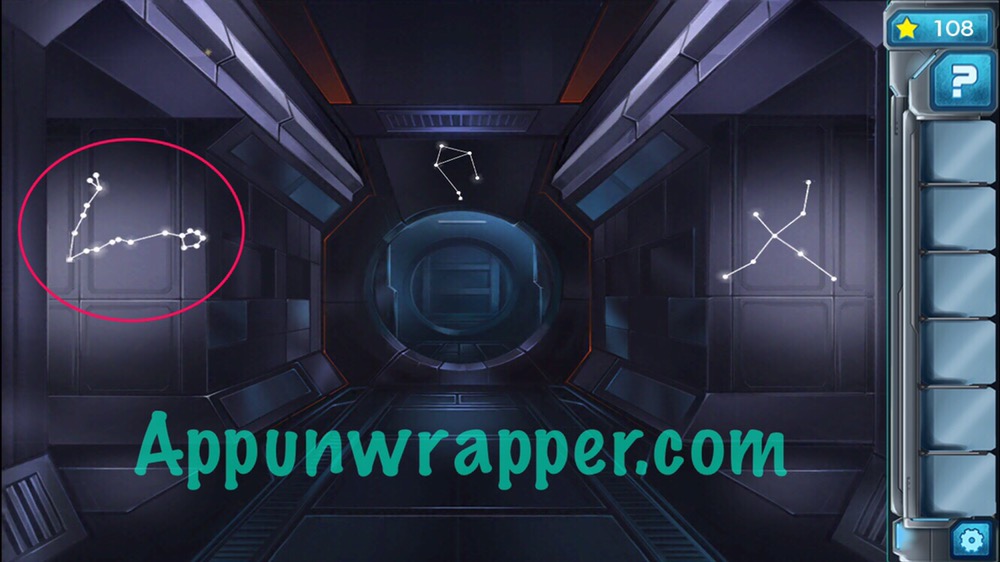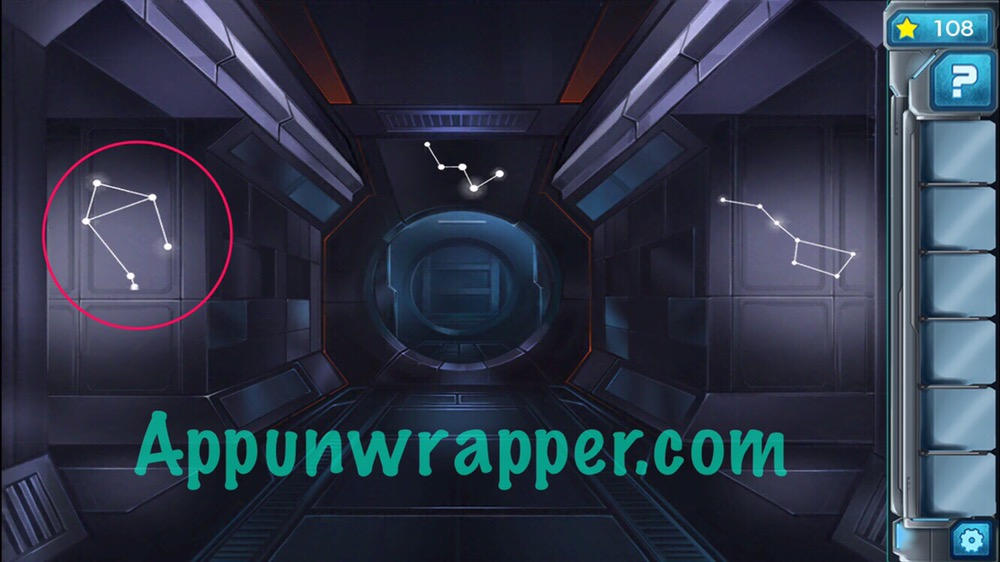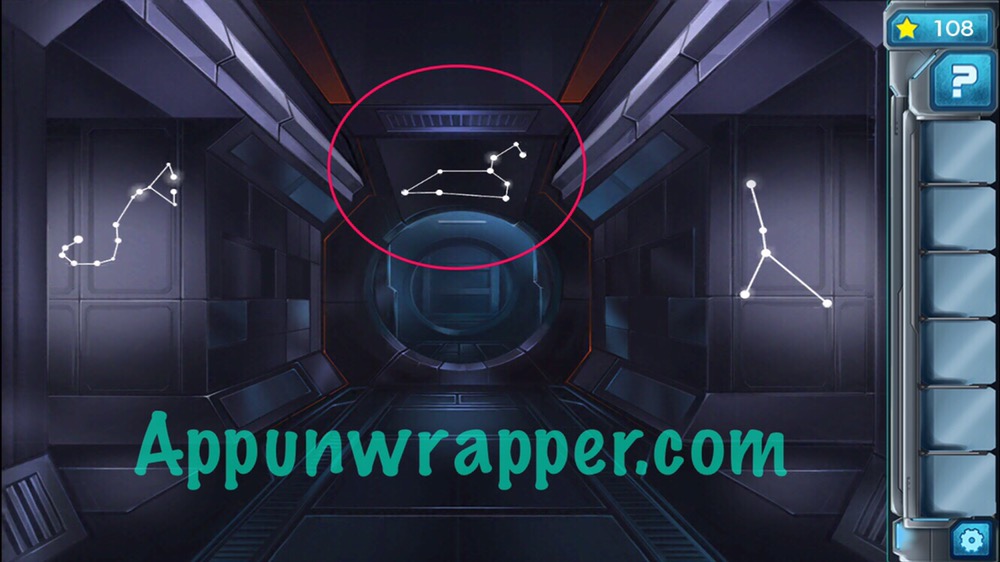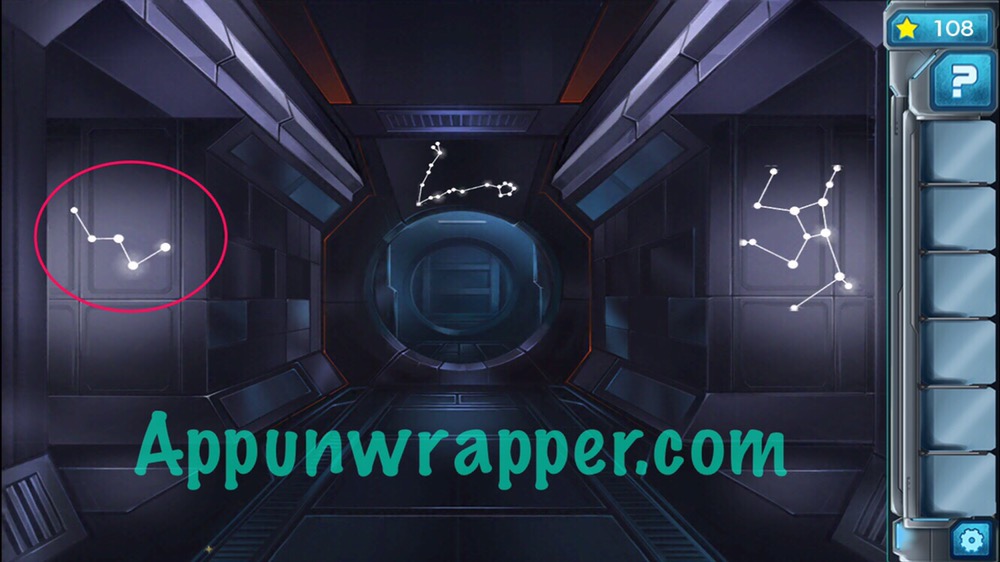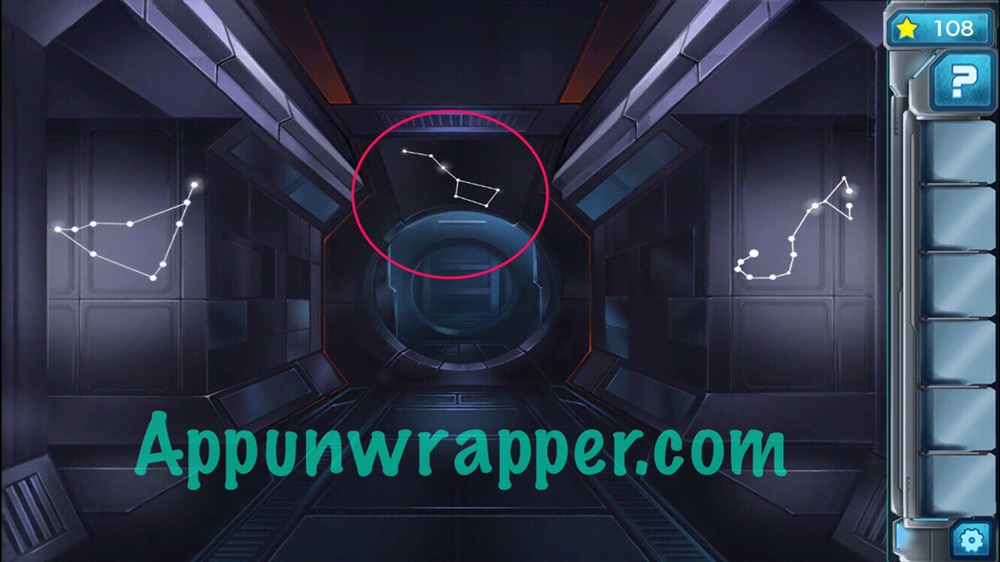 3. Find the star-shaped wrench, sealant, wire cutters, key, and scanner. Also, look at the poster of the solar system.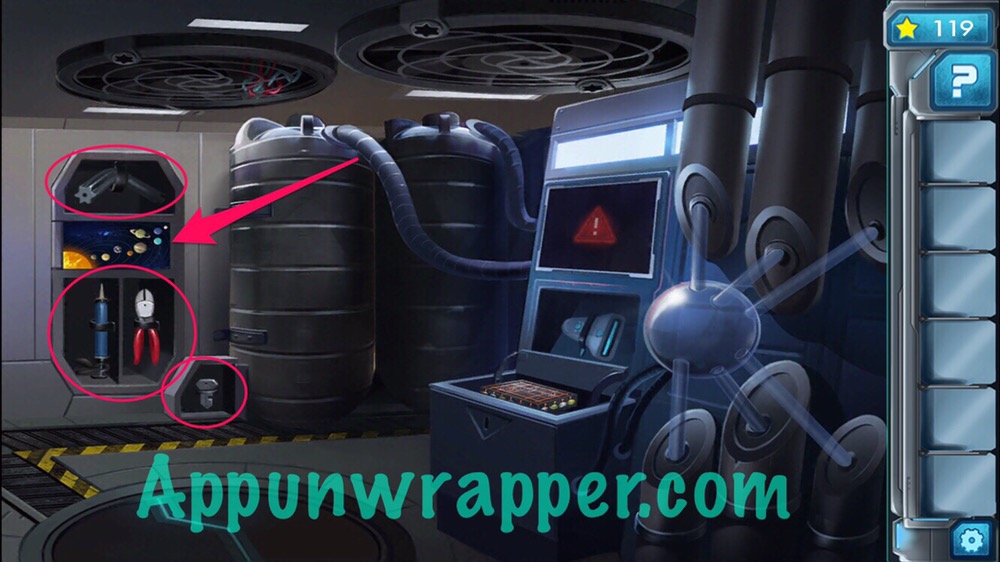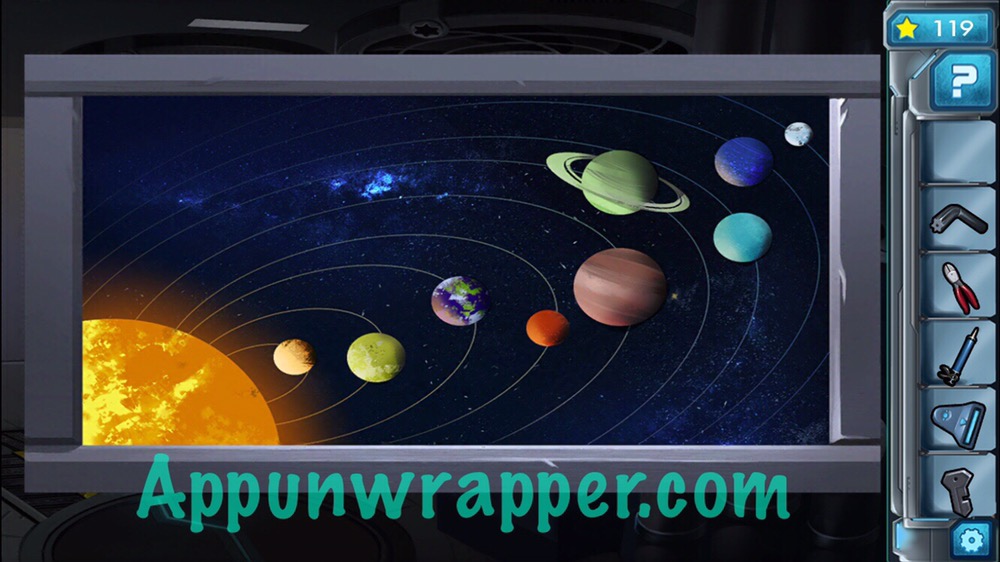 4. Use the star-shaped wrench to remove the covers from the fans, then use the wire cutters to remove the jumbled wires.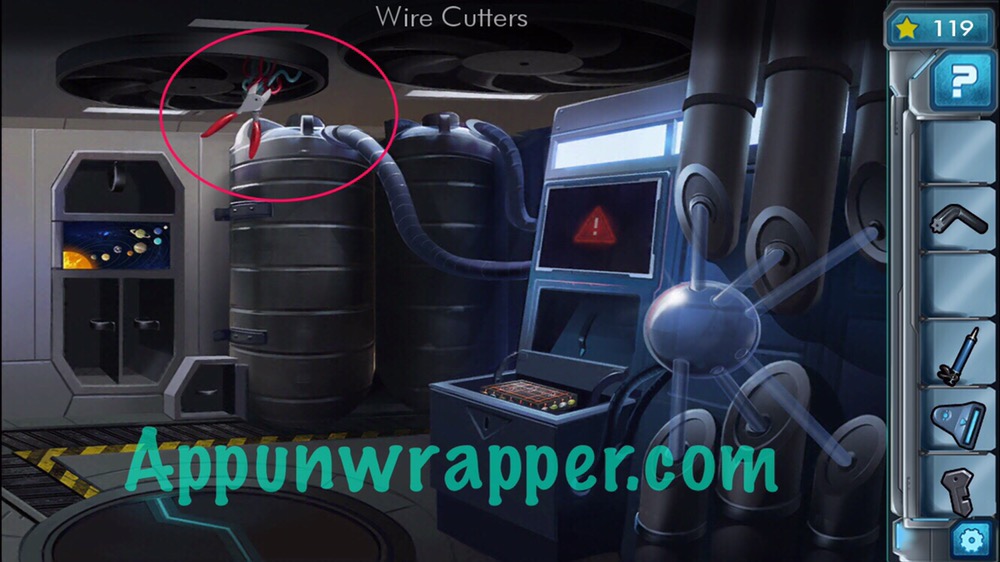 5. Use the key to unlock the panel. Then solve the lasers puzzle using the planets poster. Press the buttons in order from the sun, to the planets closest o the sun. Then take the gears.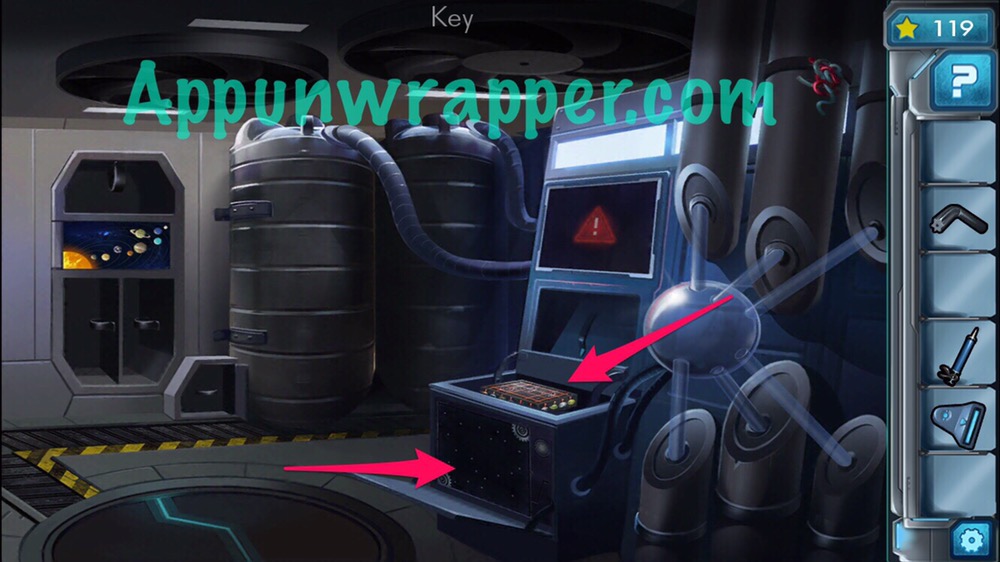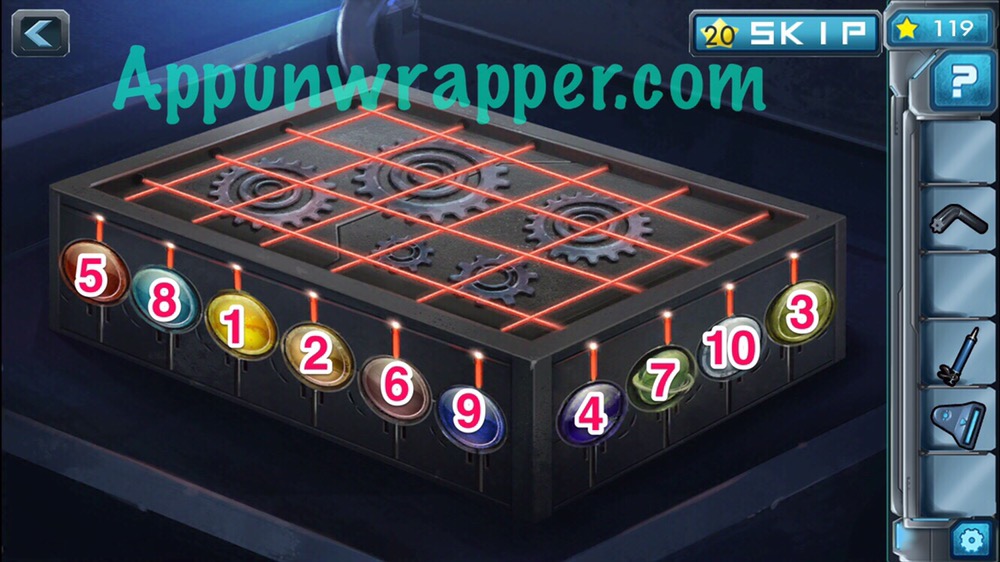 6. Place the gears with the others in the right locations and press the button to activate them.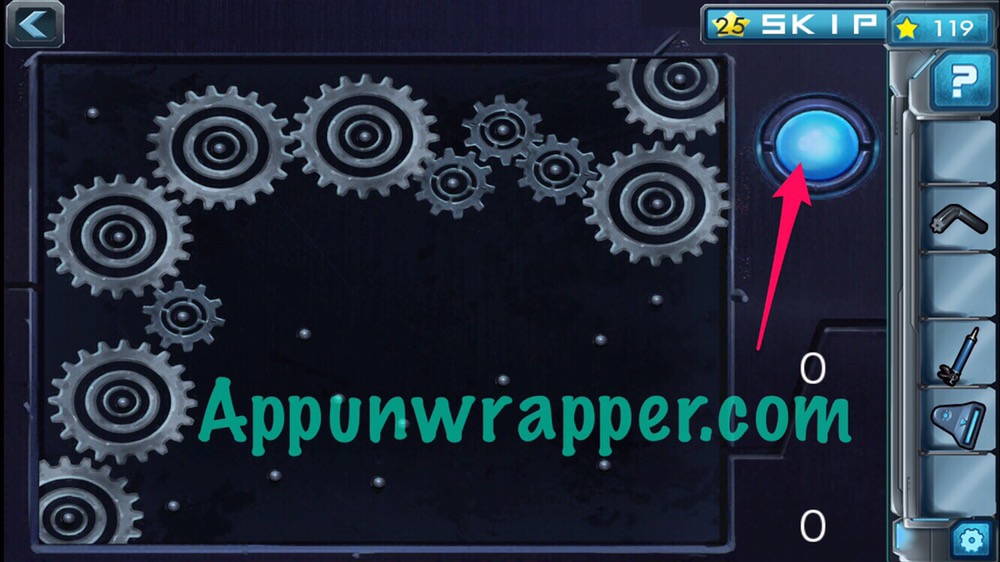 7. Last, go out through the breach (the hole in the floor). Time to fix the tears in the hull. Drag the astronaut around to find all five tears. Then scan them and use the sealant to seal them up. The clue is the rainbow spectrum. Go in that order, starting from purple and ending in pink. When you finish, that will end the chapter.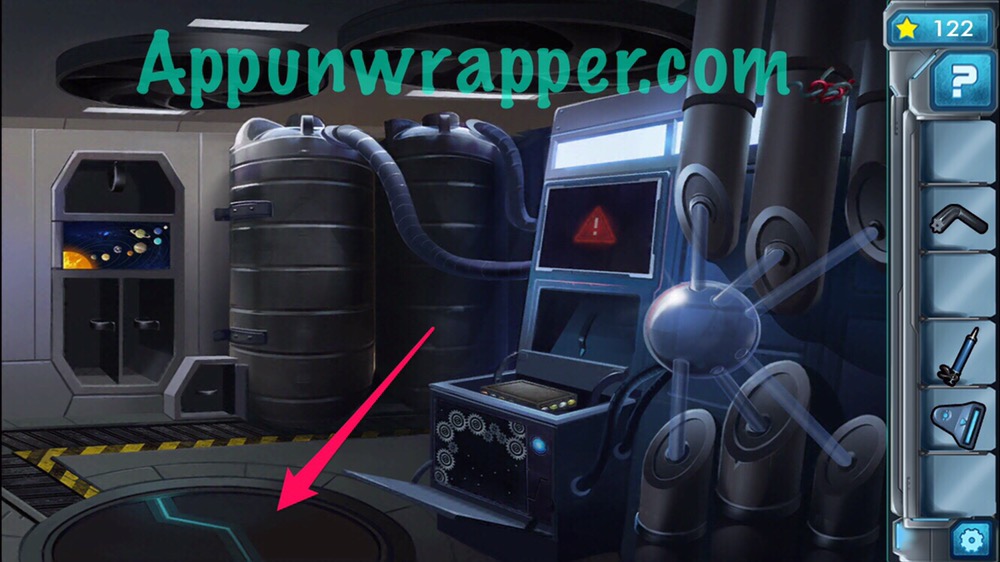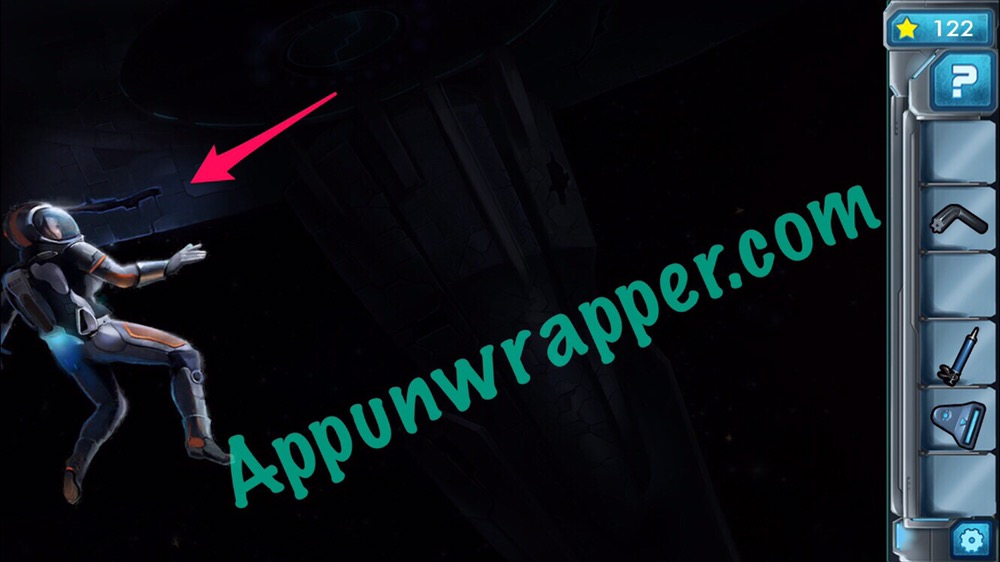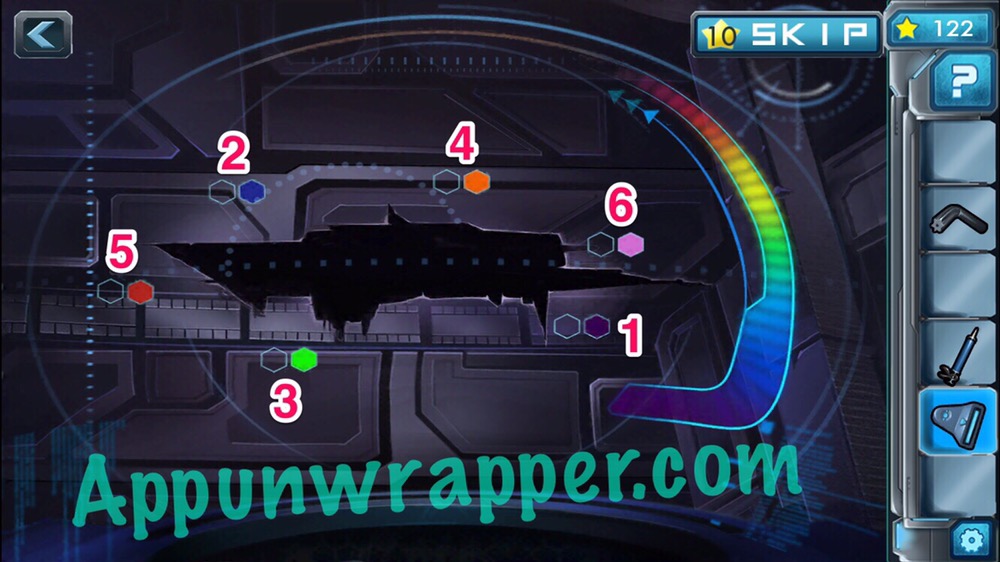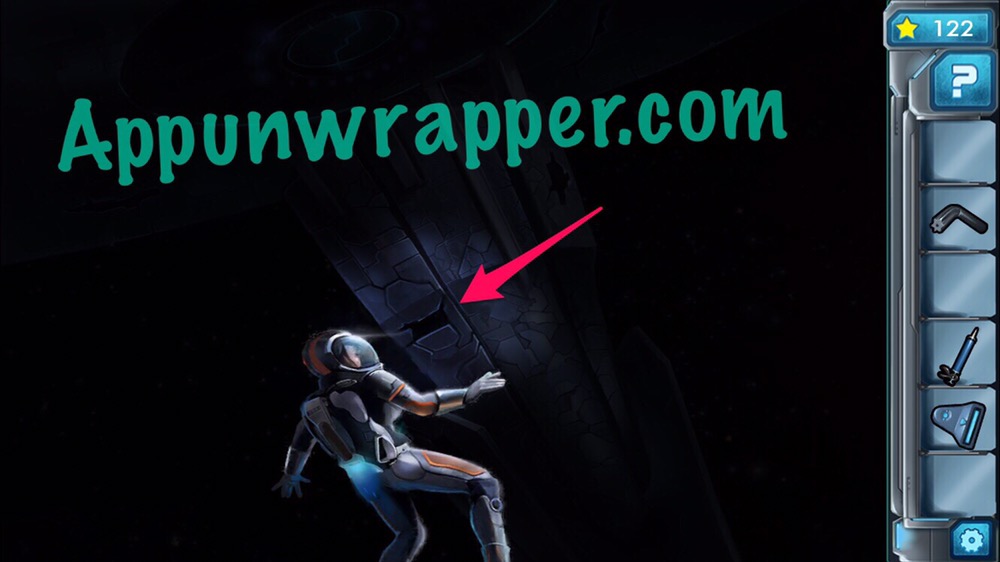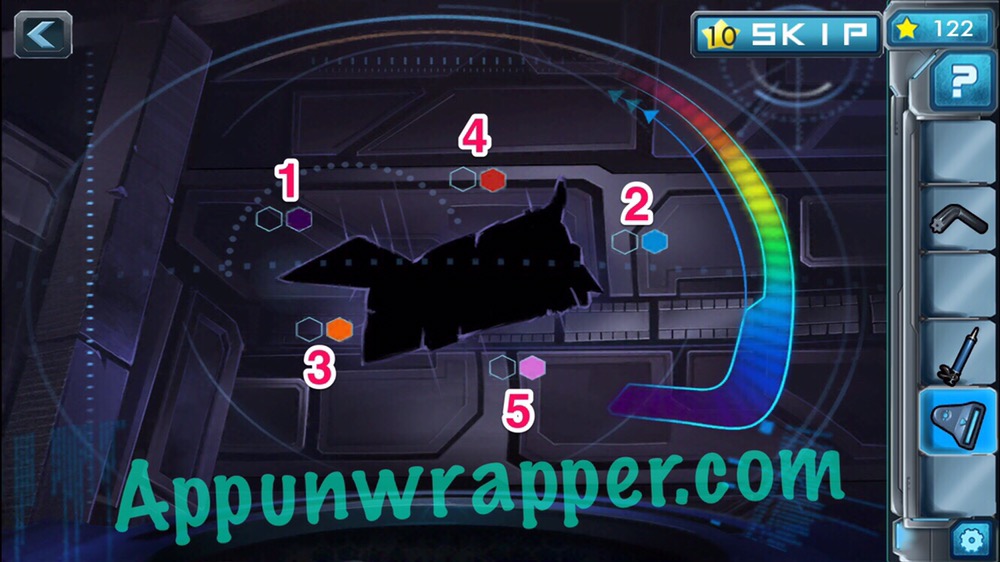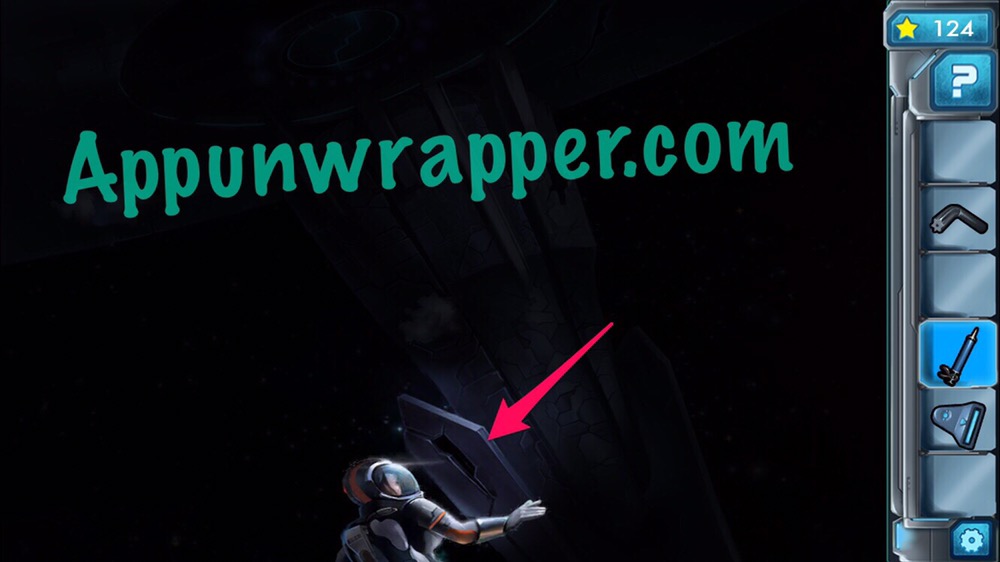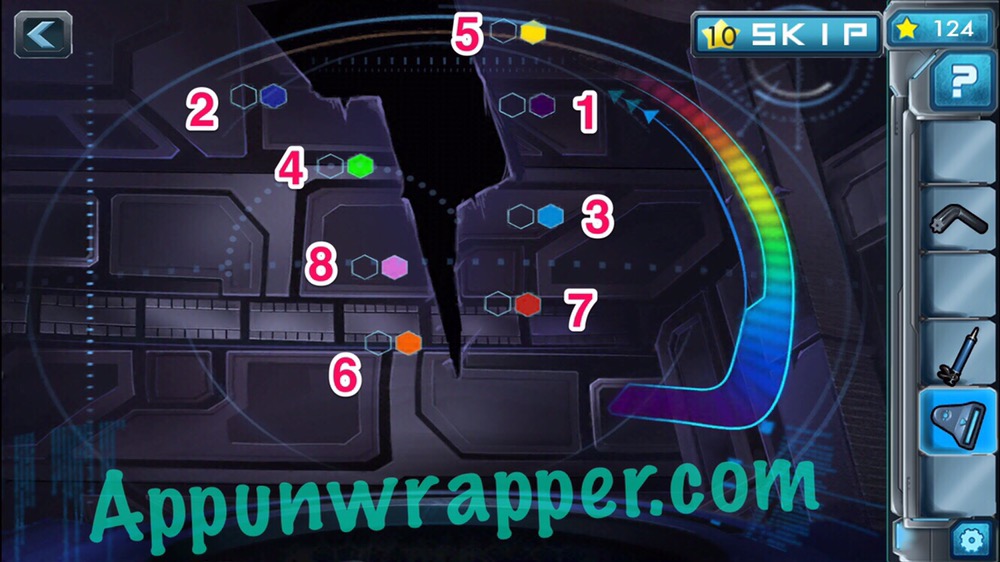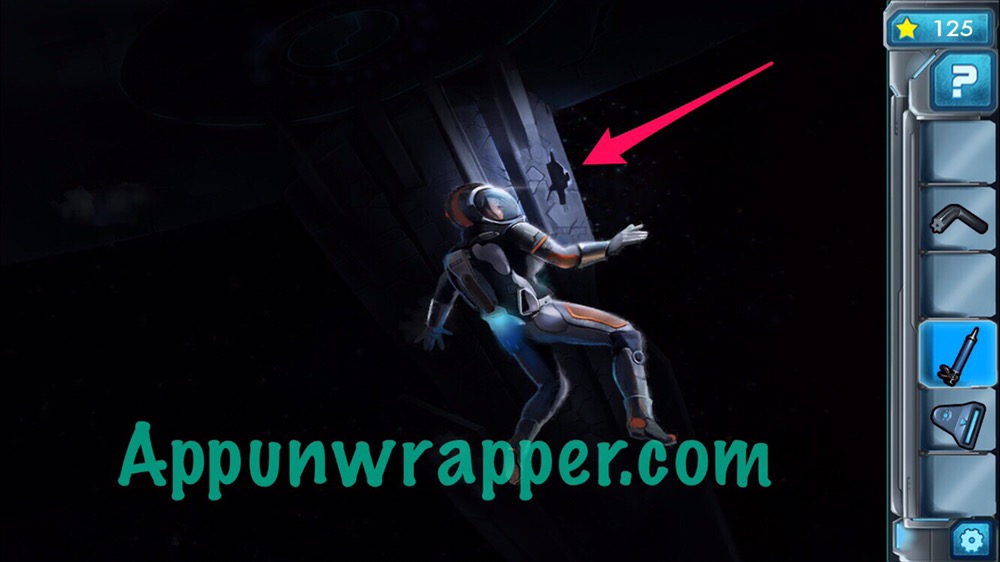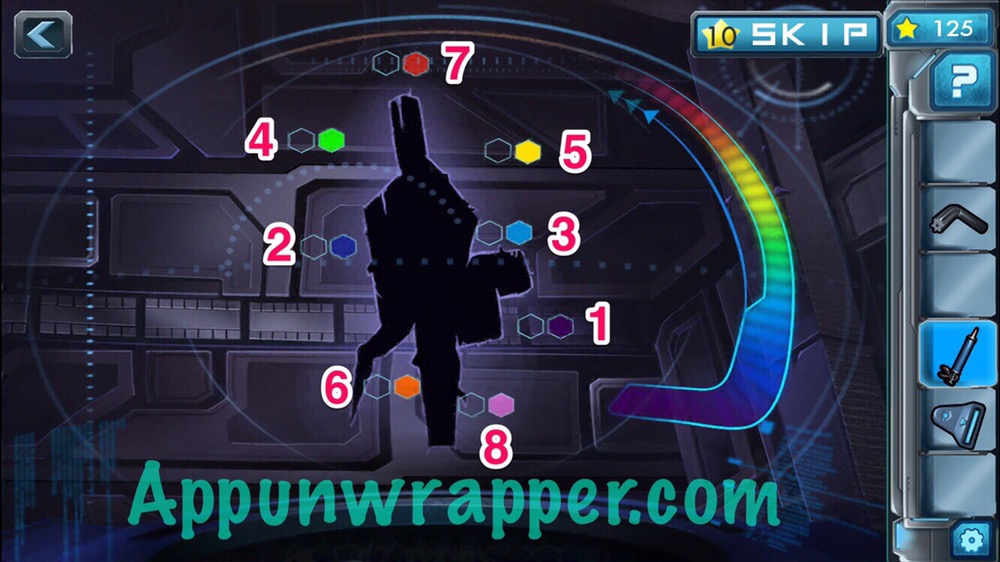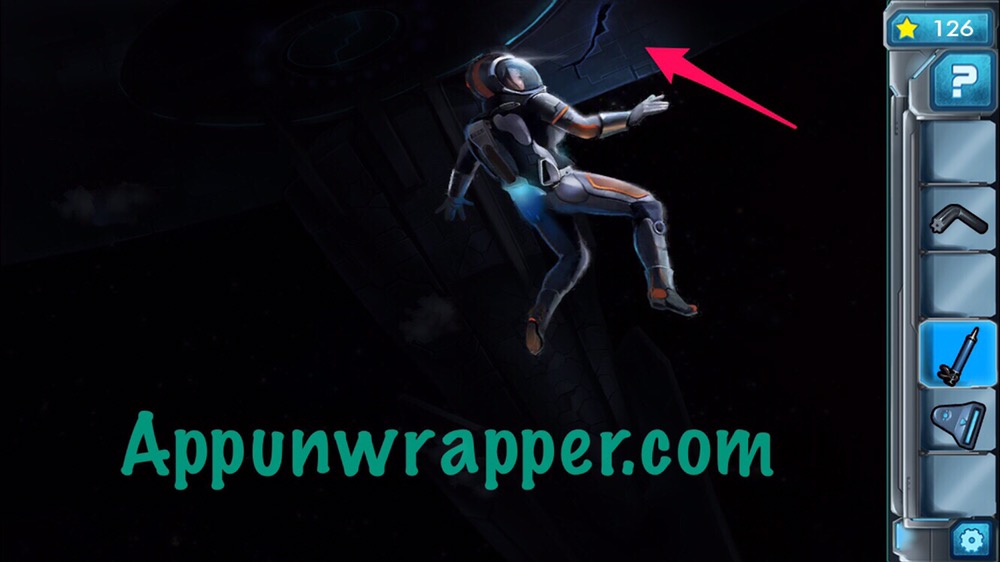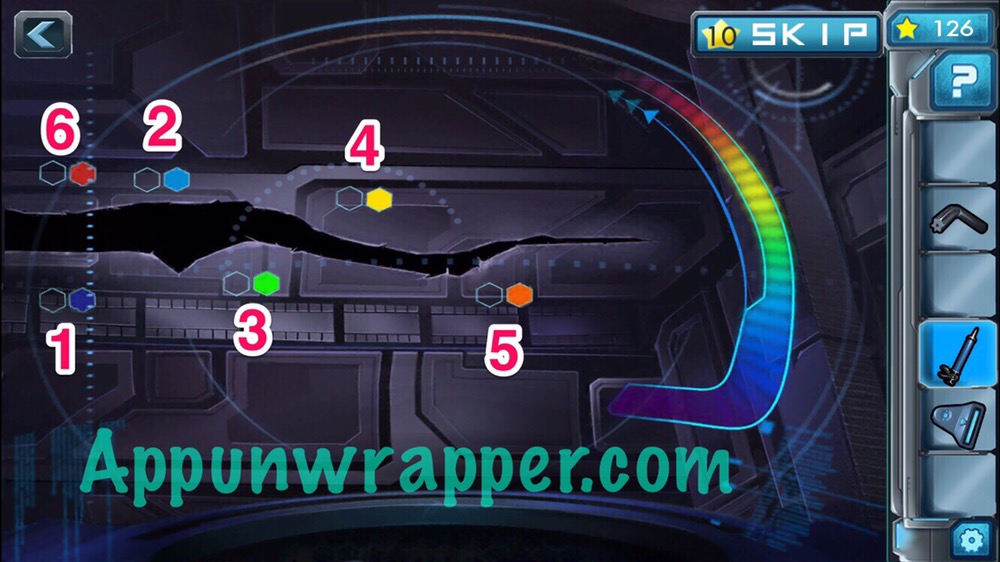 Click on the little numbers below to continue to the next chapter or click here.
***
Note: Sometimes a promo code is provided for a game, but it does not affect the review in any way. At AppUnwrapper, we strive to provide reviews of the utmost quality.

Check out my recommended list for other games you might like.

If you like what you see on AppUnwrapper.com, please consider supporting the site through Patreon. Every little bit helps and is greatly appreciated. You can read more about it here. And as always, if you like what you see, please help others find it by sharing it.

I also offer affordable testing and consulting for iOS developers.

COPYRIGHT NOTICE © AppUnwrapper 2011-2020. Unauthorized use and/or duplication of this material without express and written permission from this blog's author is strictly prohibited. Links may be used, provided that full and clear credit is given to AppUnwrapper with appropriate and specific direction to the original content.