Chapter 3/4, The Chapel:
1. Go right. Open two of the top panels to get ink and a tile piece.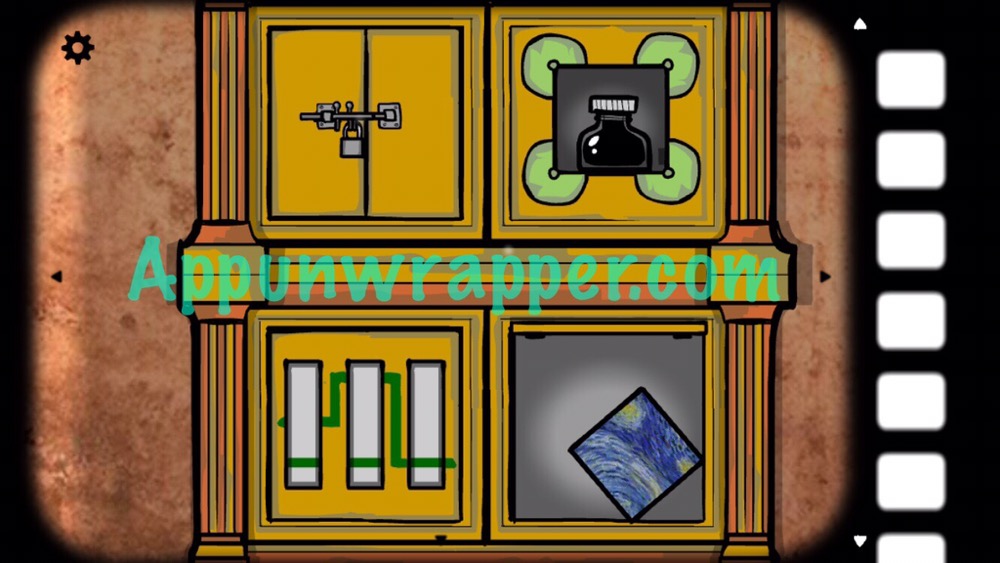 2. Go to the lower left panels and open the top left doors. There are three sliders here. Move them up so the lines in the bottom left of the top four panels make one continuous line. Open the door and take another tile piece. Also, complete the rotating disks puzzle to form a cube and open that door to get a key. Use it to open the locked door and find a bird skull. You can't pick it up, though.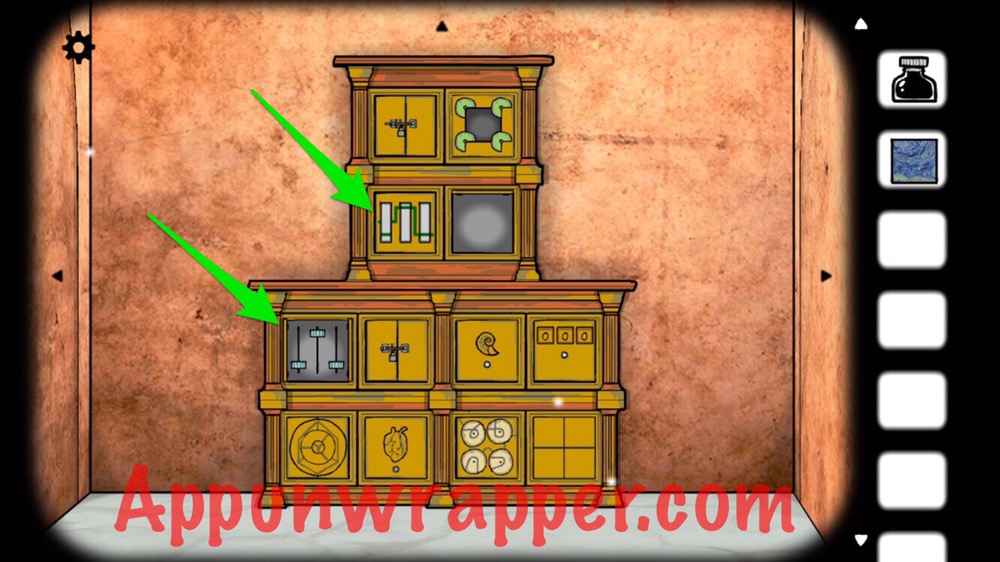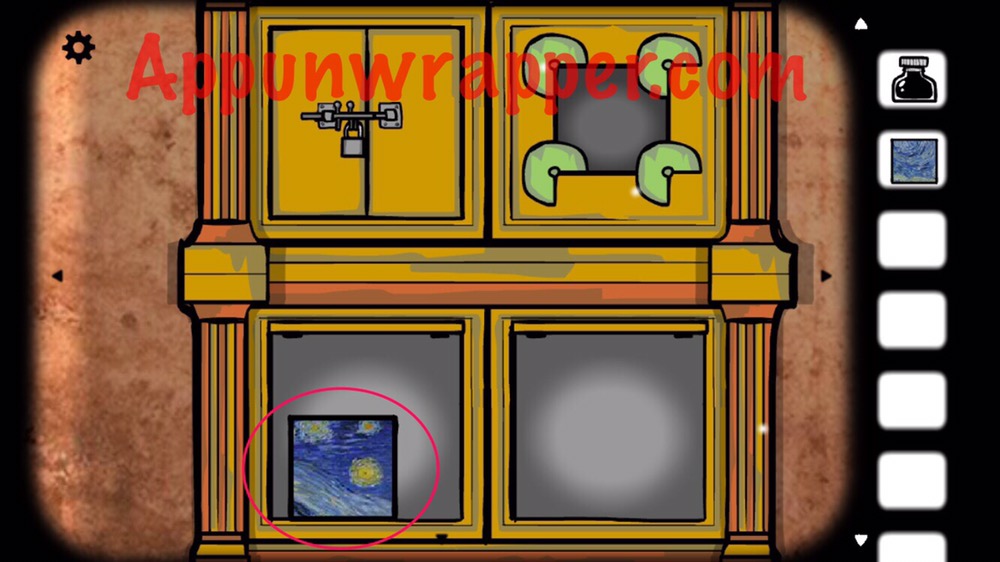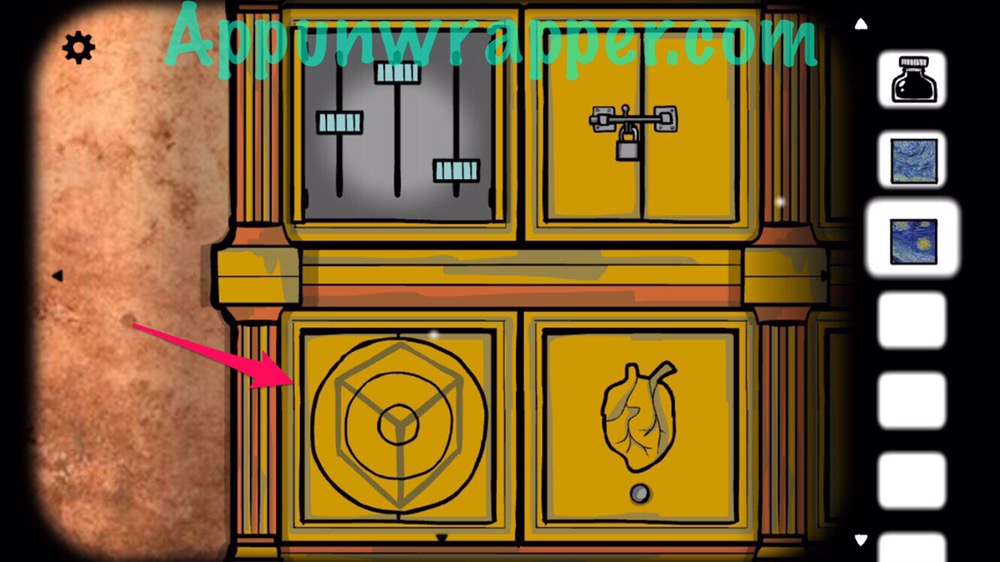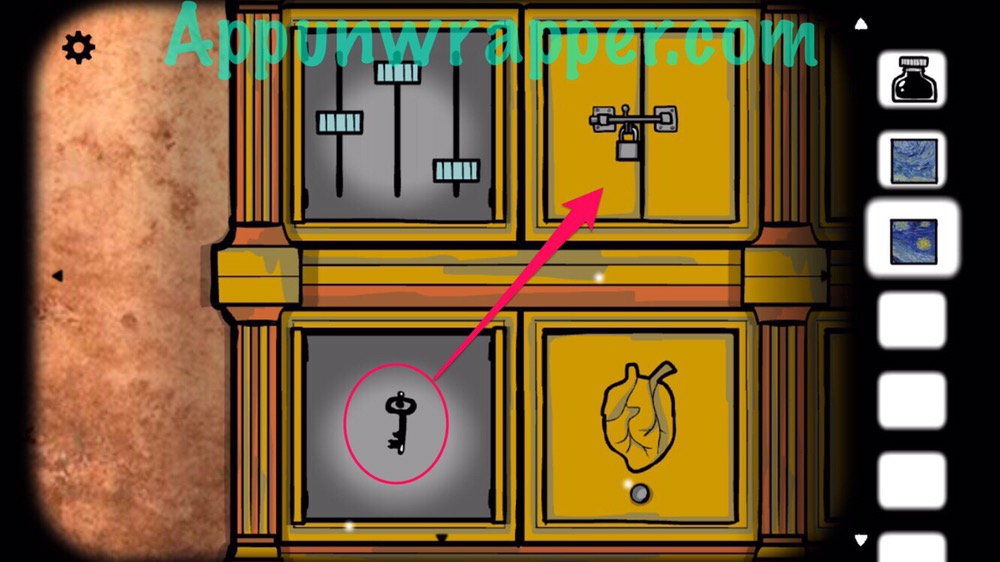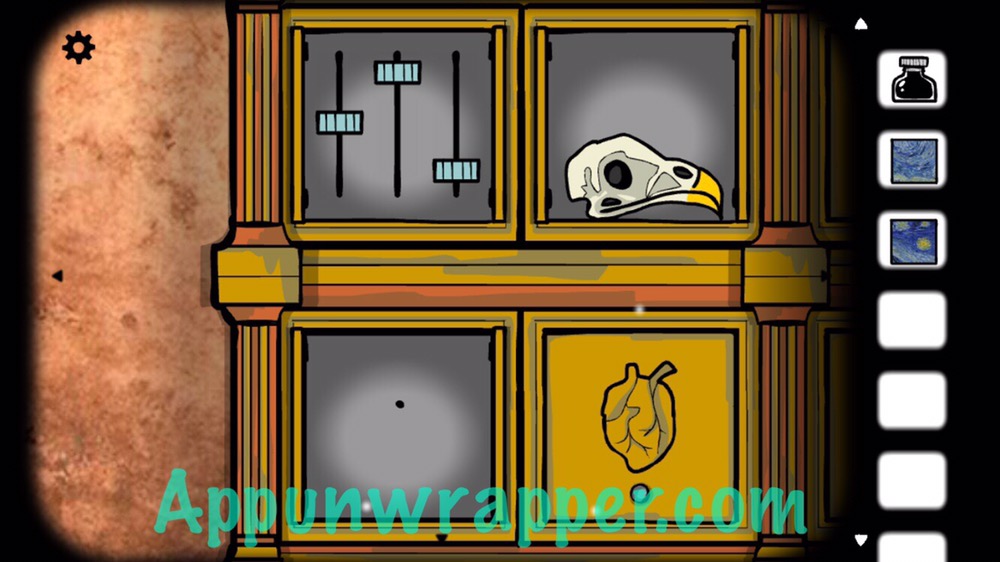 3. Turn right. Complete the two tile puzzles and then take the black cube from the middle painting.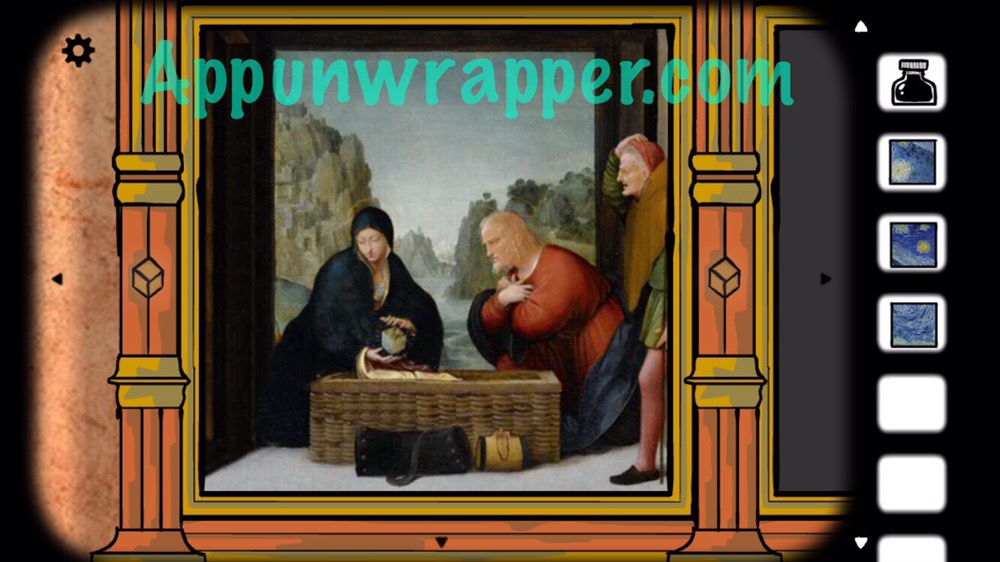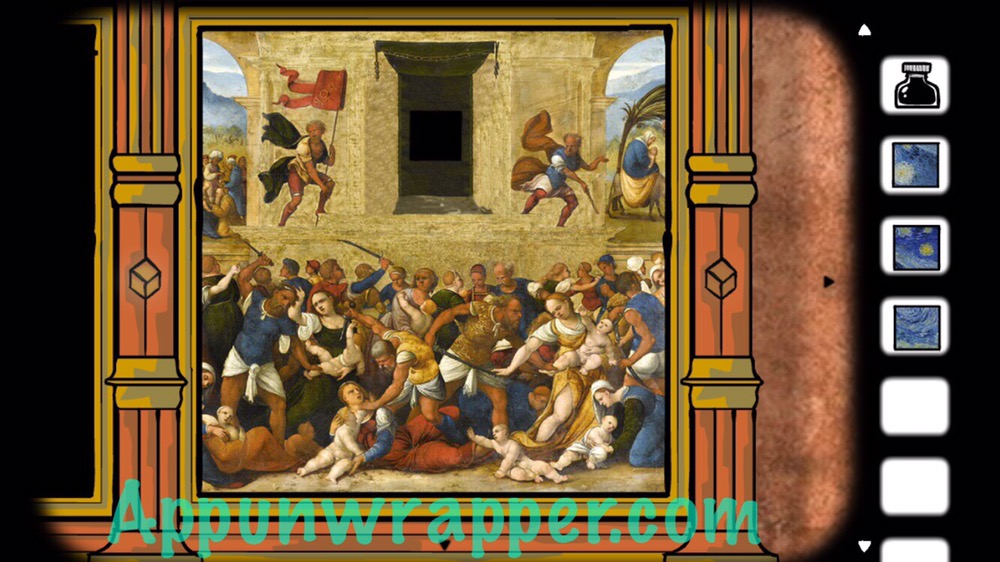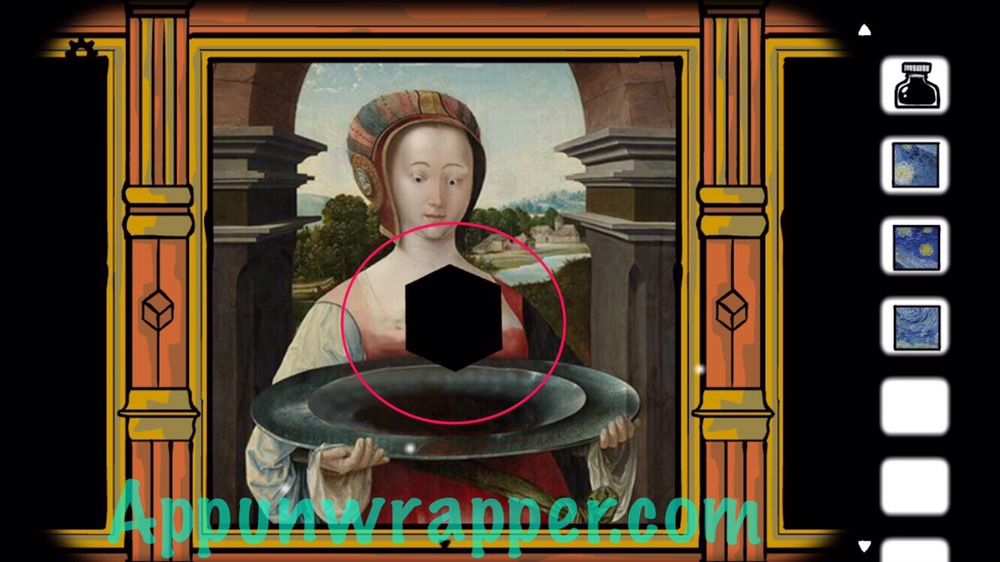 4. Turn right. Take the bird's eye from the statue. Also, notice the numbers 148. Next, copy the first face onto the statue and take the eyeball from his mouth. Then, follow the second face and place the eye at the top. Take the jewel. And last, follow the third face and place the jewel on the forehead and take the shell.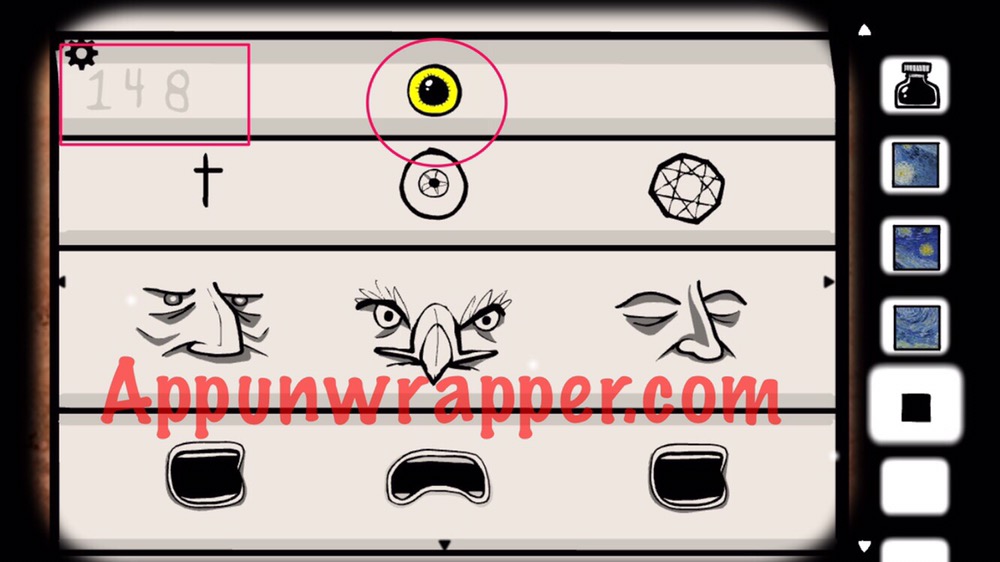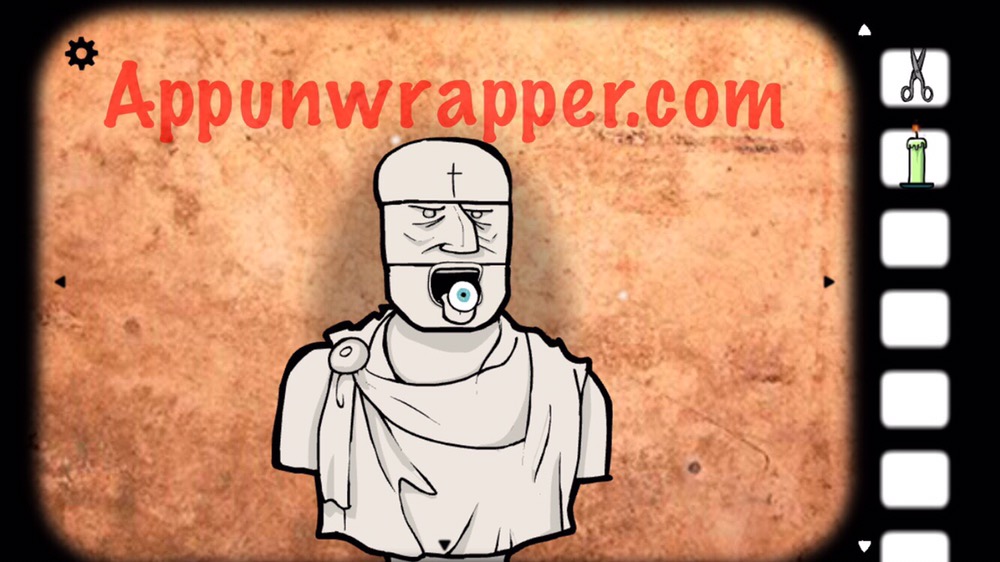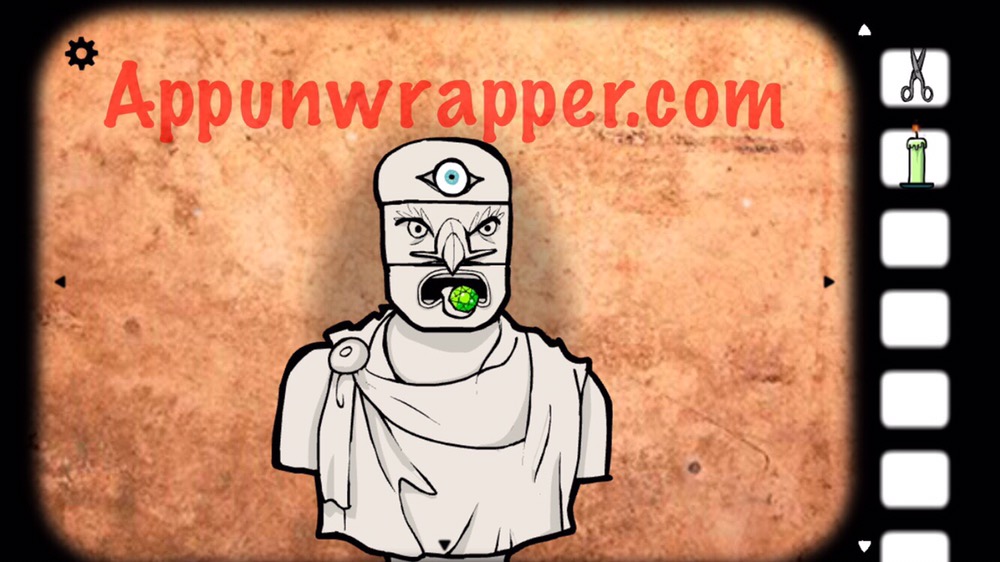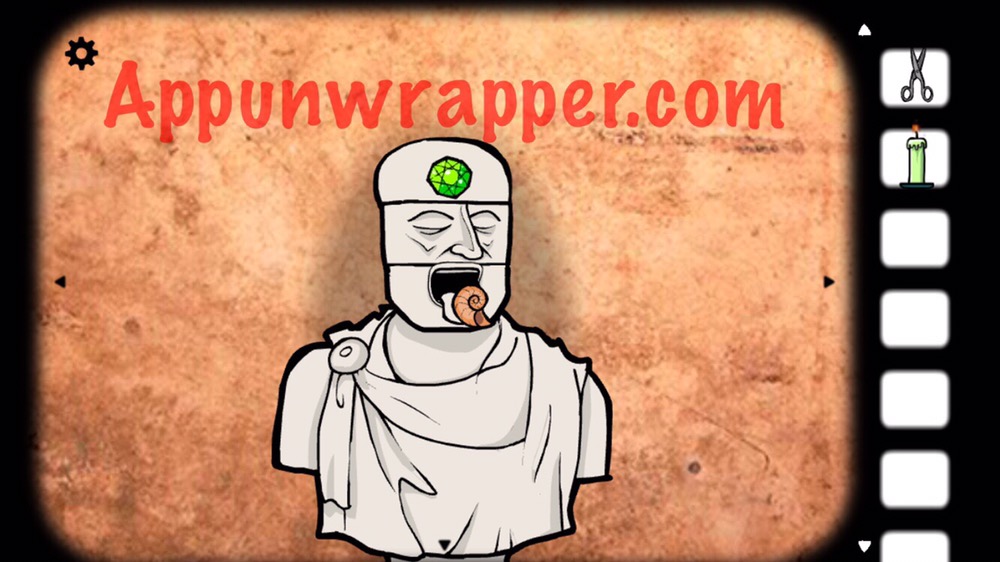 5. Go back to the lockers and place the bird's eye in the skull to get a key from its mouth. Use the key on the locked locker at the top. There's a fetus in a jar! Add the ink to it and then tap it to reveal a heart. Take the heart.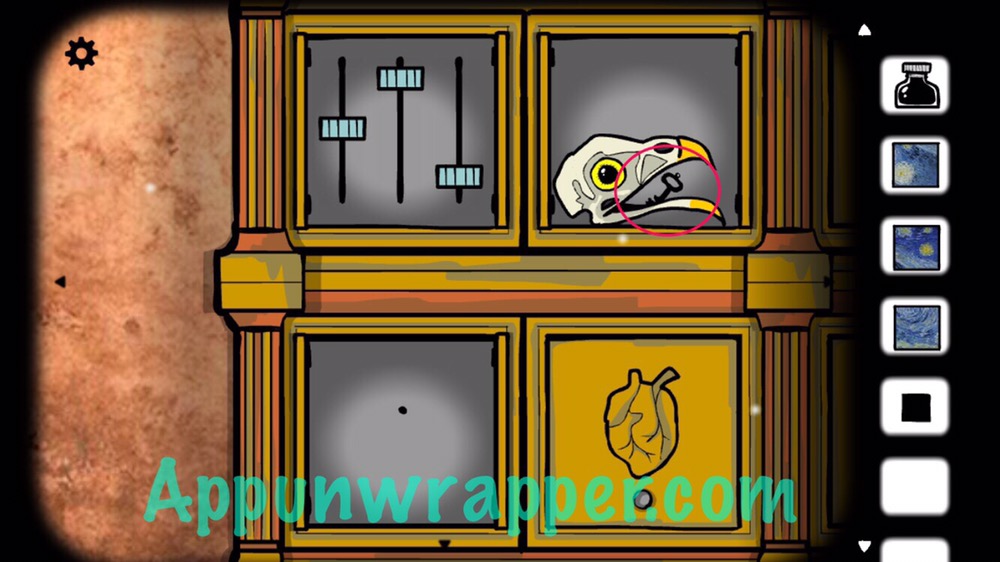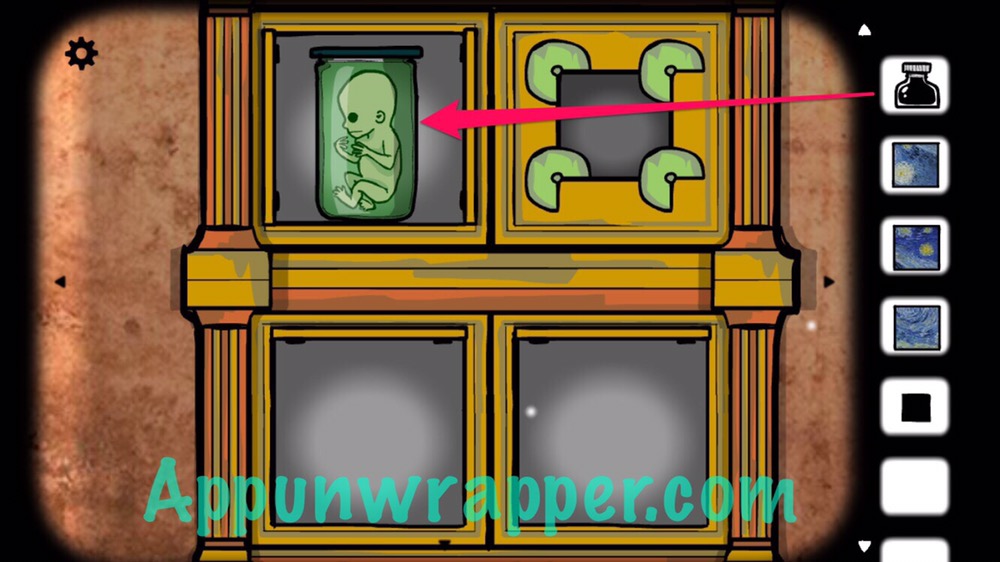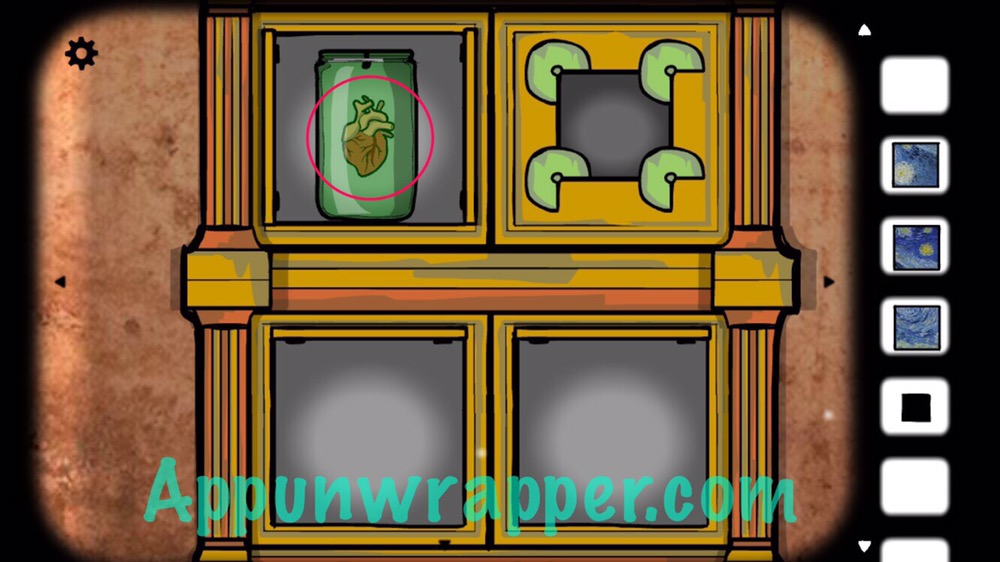 6. Place the heart below the bird skull and open the locker to get the scissors.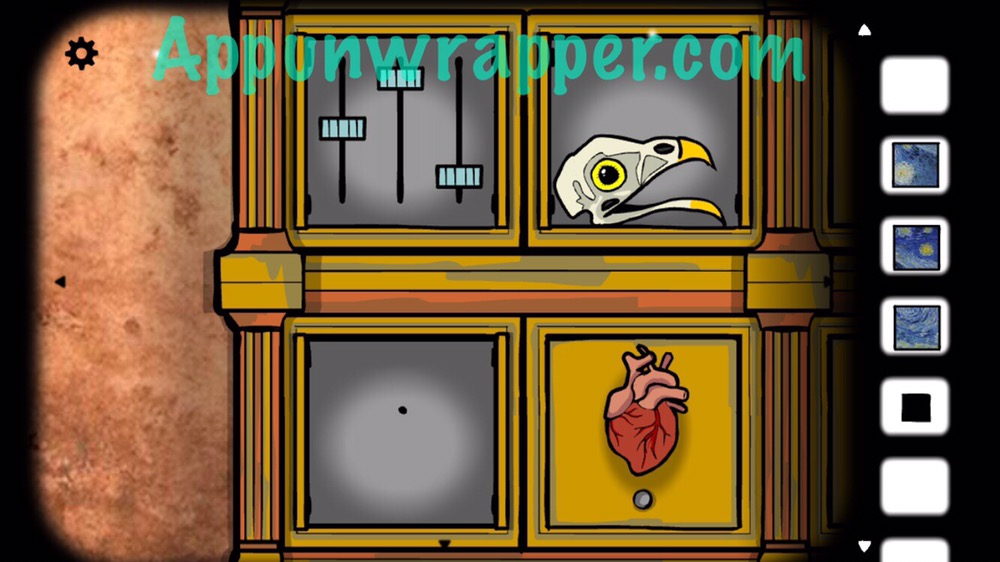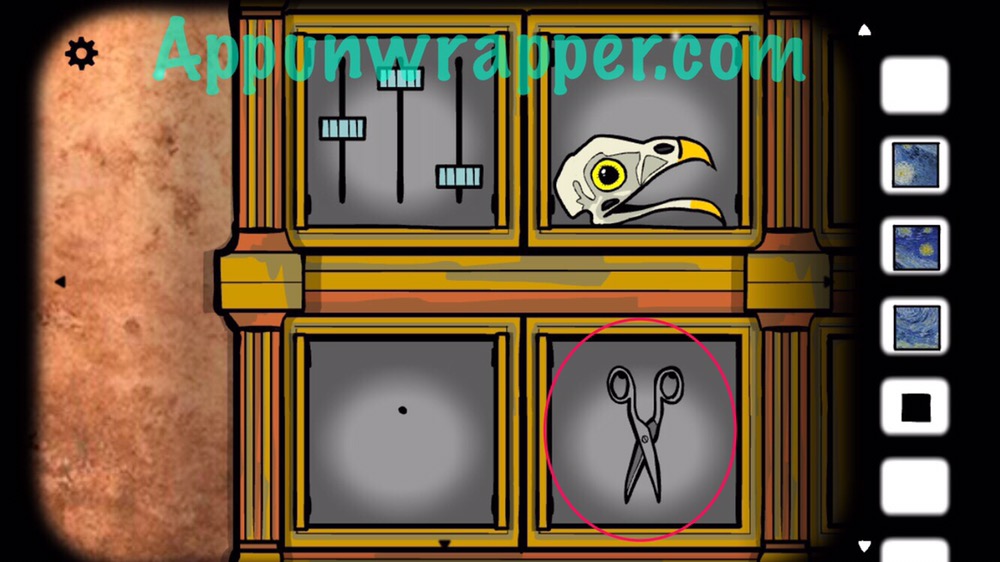 7. Enter 148 on the other locker to get the fourth tile. Place all four tiles on the bottom right locker and get the candle. Also, place the shell on the left locker and take the oil can.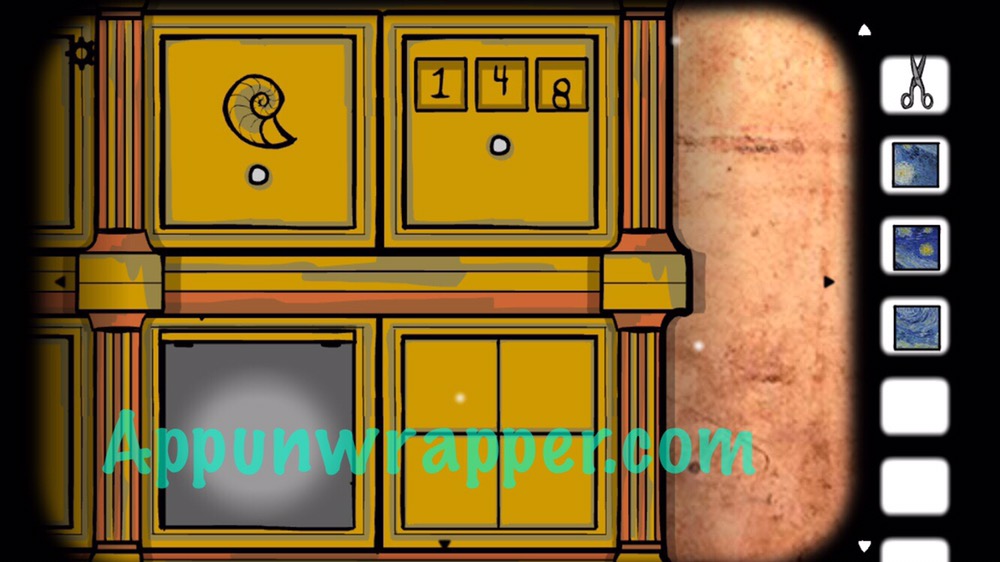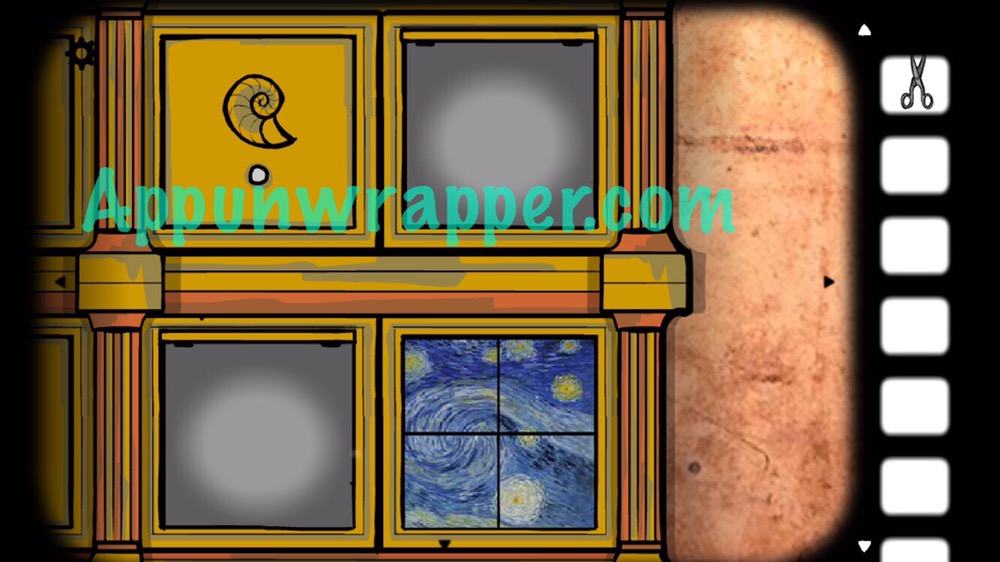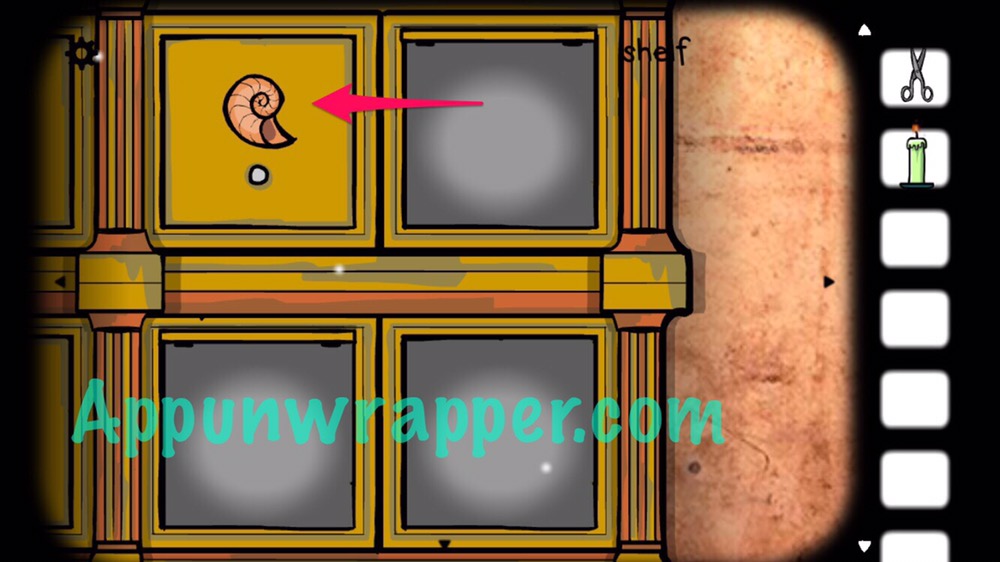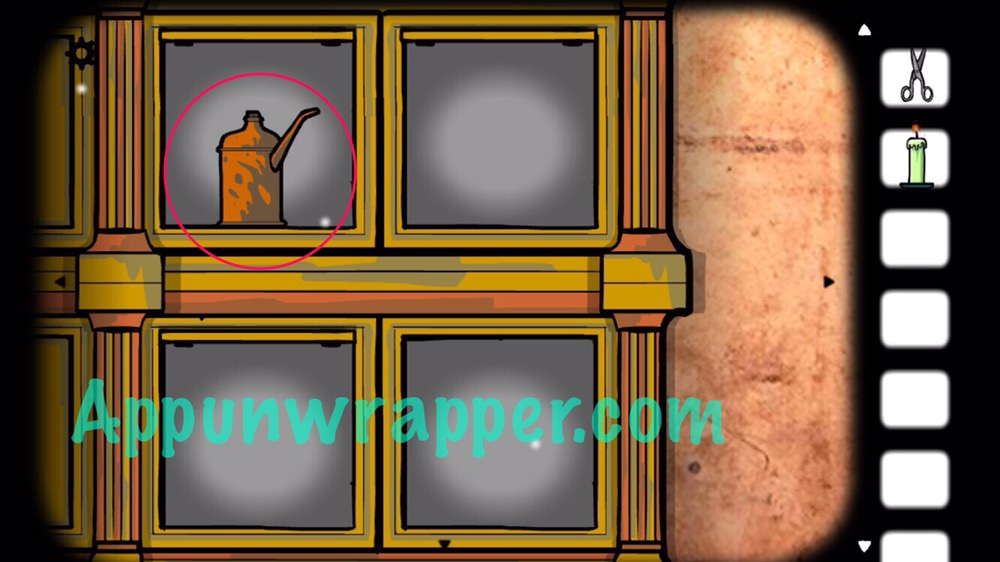 8. Go to the last wall. Place the black cube in the center and then start tapping where you see the black dot. Keep following it and tapping until the whole thing's breaks off.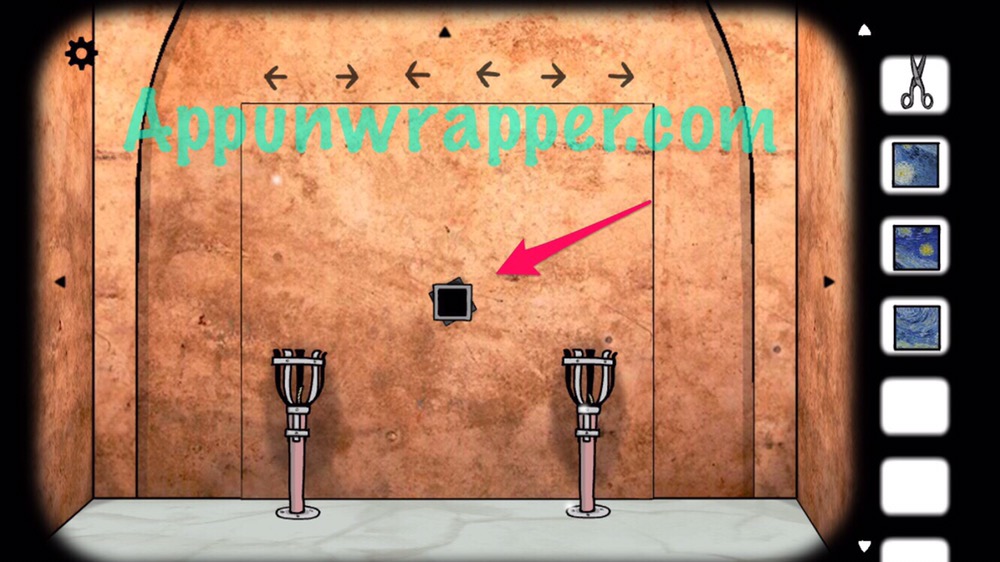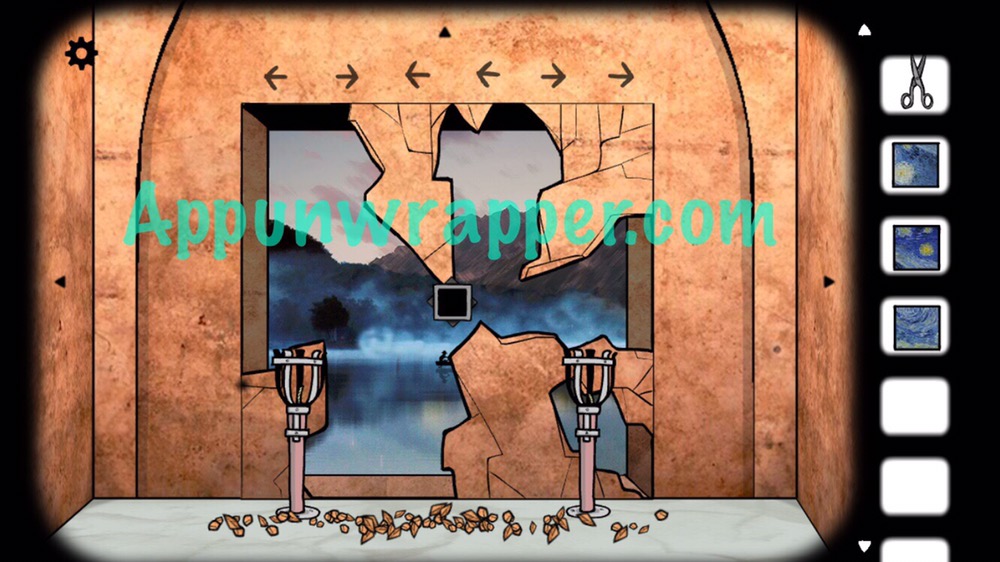 9. Light the two sconces. Pay attention to the arrows above and then use the oil on the sconces in that order: Left, Right, Left, Left, Right, Right.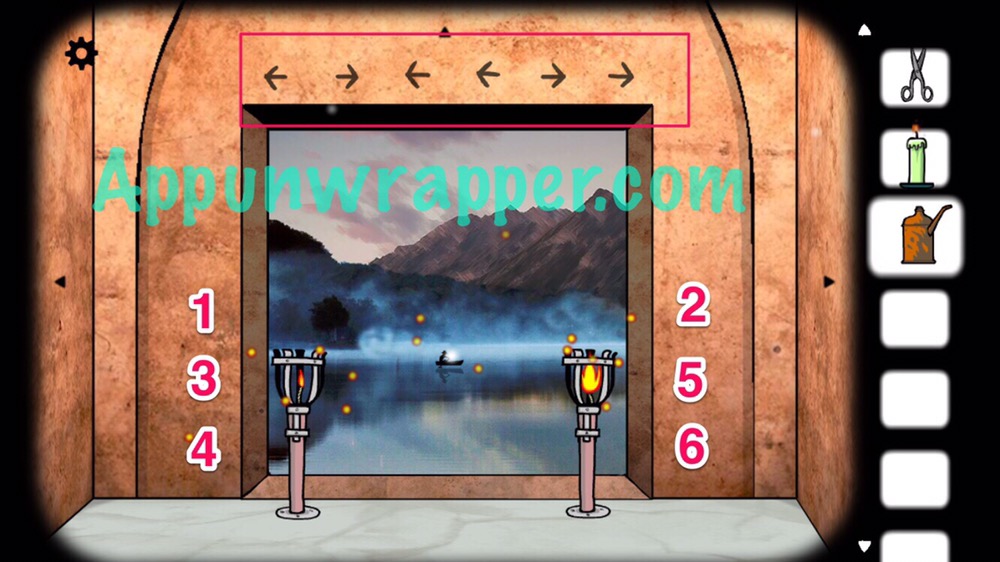 10. The old man will row his boat up to you. Use the scissors to cut his mouth open and then tap it until he turns into Mr. Crow! And that completes chapter 3!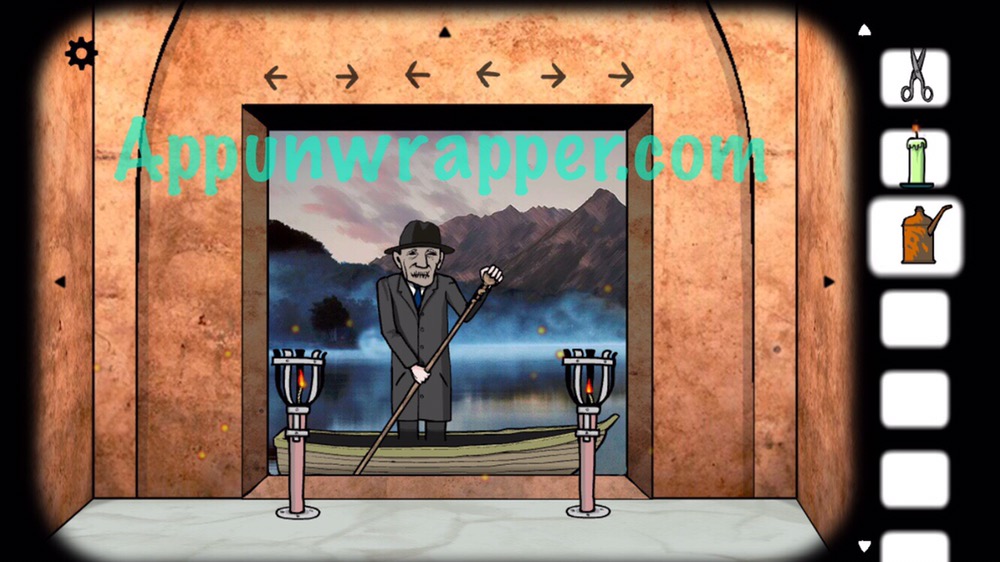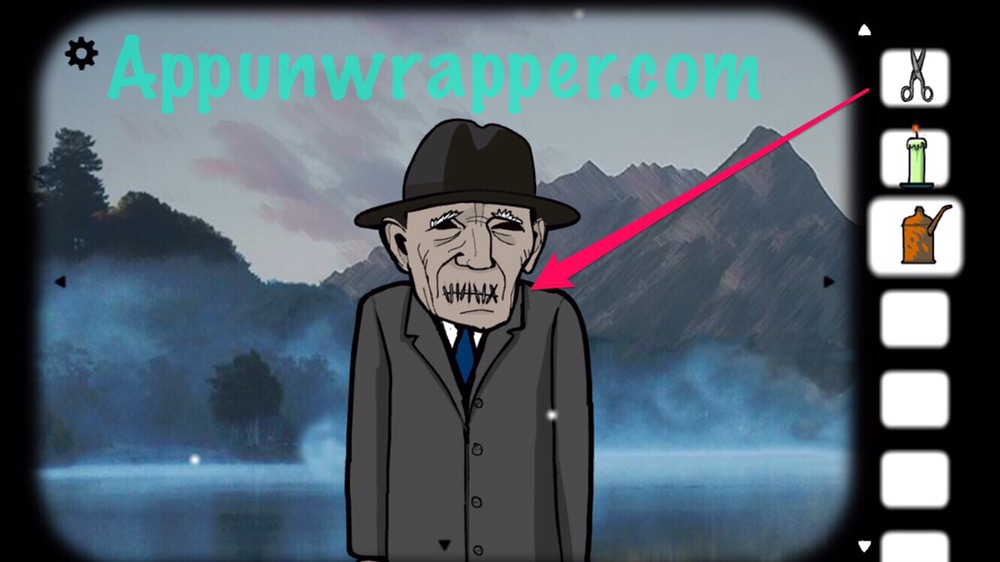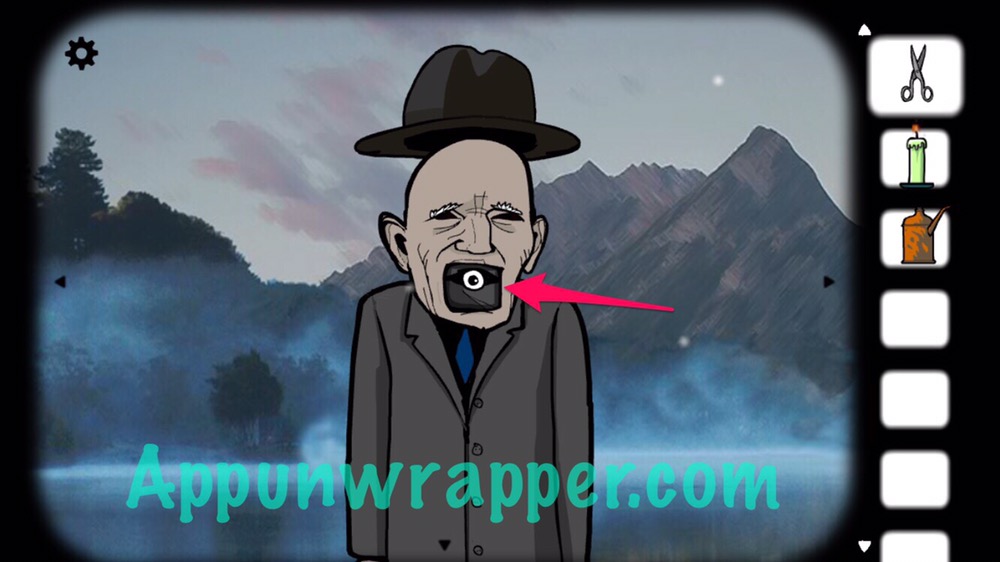 Click on the little numbers below to continue to Chapter 4 or click here.