Reigns
By: Devolver Digital (Nerial)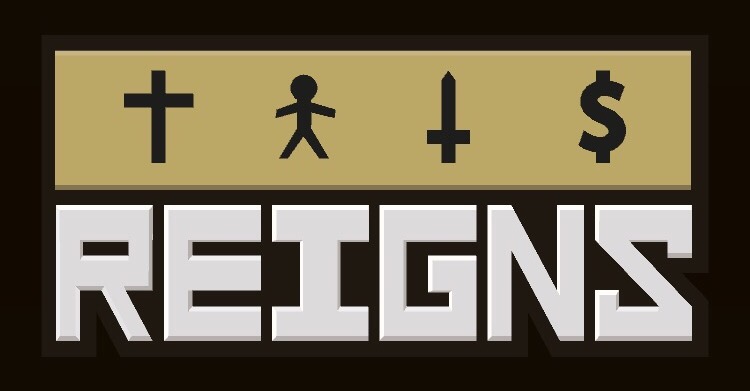 If you've been playing Devolver Digital & Nerial's Tinder-like kingdom management game Reigns on iOS, Android and PC, and got stuck trying to get the Tender objective, which involves arranging a bestial honeymoon, this guide will show you how to do it.
See the list of objectives here.
Spoiler Warning!!
To arrange the bestial marriage, you first need to get the card where a man complains that the wolves are driving him crazy and he's going to burn down the forest. Stop him!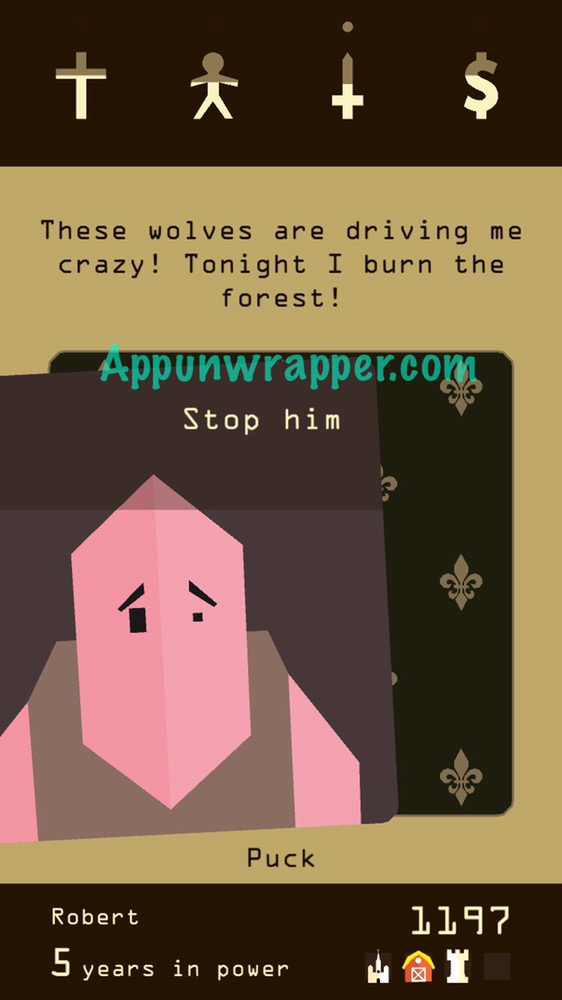 The general will tell you he escaped. I don't think your answer really matters here, but I chose "You really are quite useless."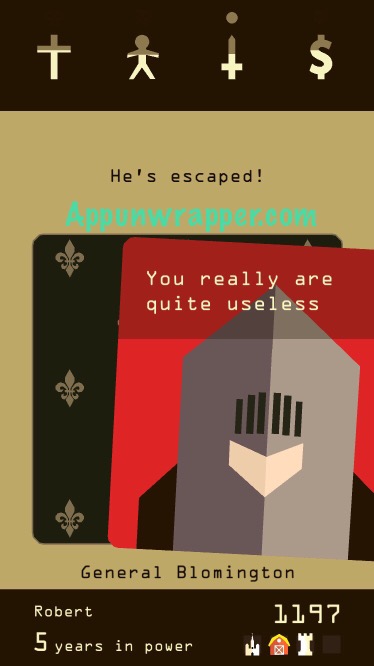 In a little bit, a werewolf should appear. He tells you something terrible has happened. Again, I don't think your answer matters.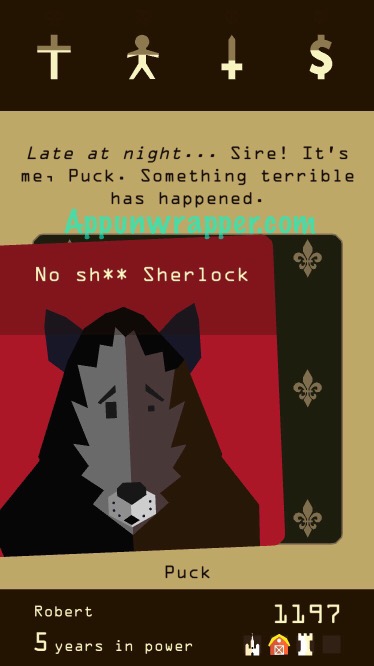 He tells you he feels hungry. Tell him to "be free."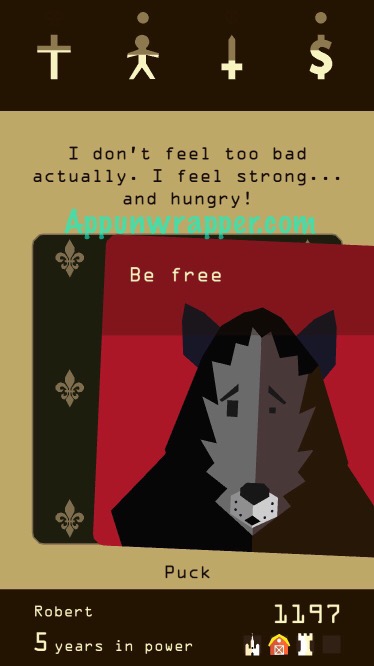 Soon a female werewolf will show up and ask you to introduce her to a certain gentleman of the court who shares her bestial tendencies. Say "Yes."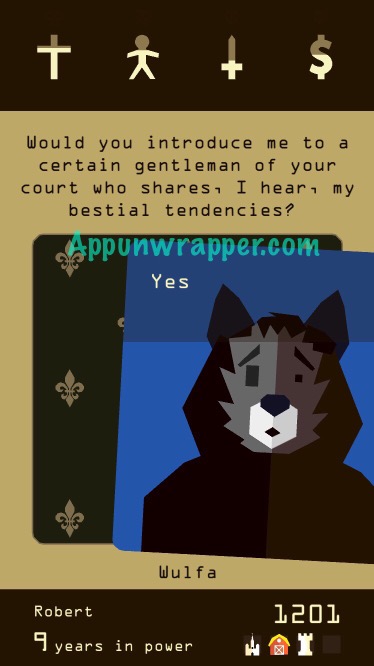 The male werewolf hesitates, saying its going to eat him. Tell him, "Don't be such a wimp!"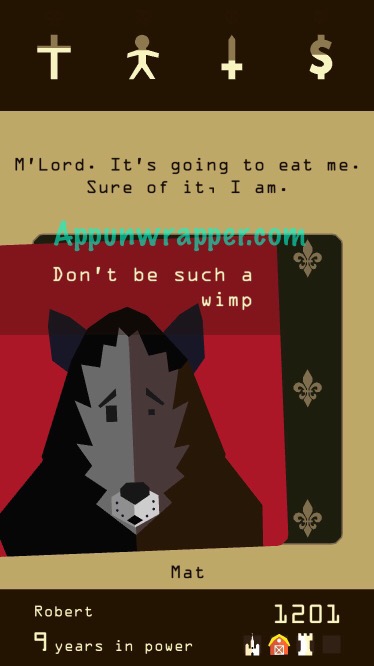 The female werewolf introduces herself. Tell the male werewolf, "C'mon, Sir!"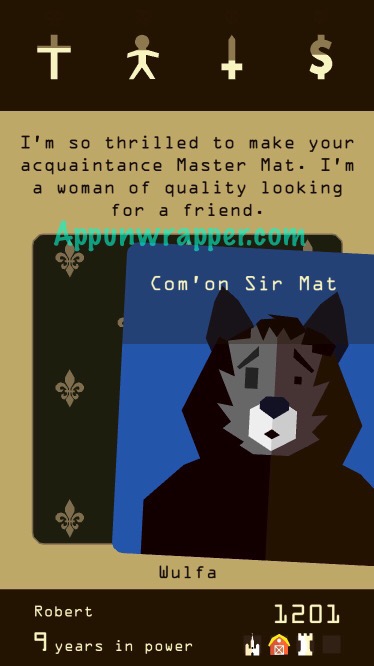 And last, he asks you to bless their marriage. Say "Yes" to complete the objective!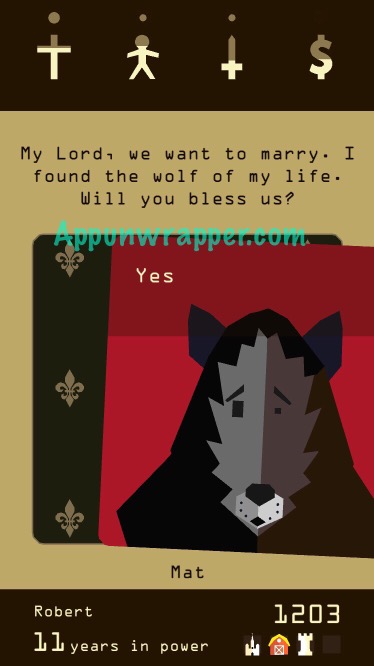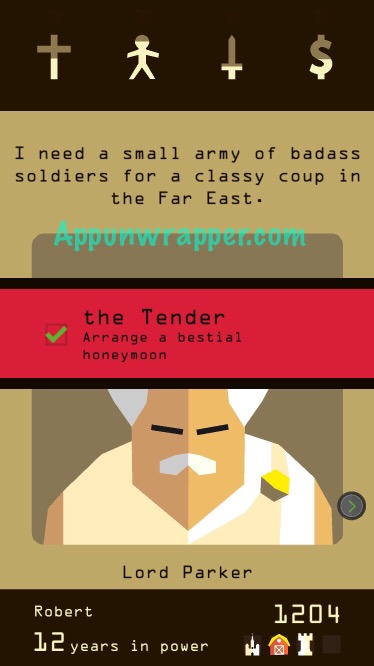 Need help figuring out how to date a pigeon? Try this guide.
If there are other objectives you need help with, ask in the comments section and I'll help if I can.