Reigns
By: Devolver Digital (Nerial)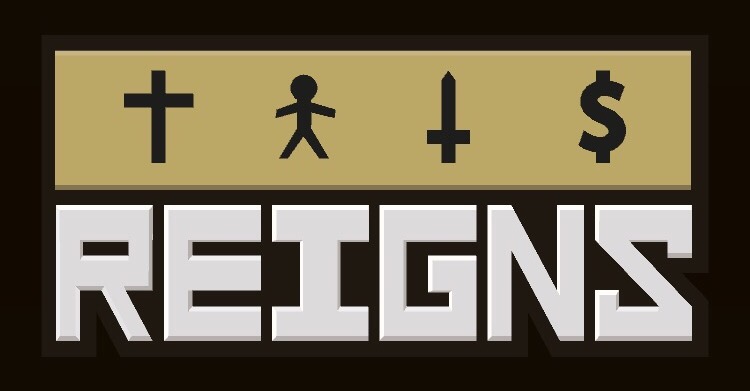 This guide will show you how to get all the deaths in Devolver Digital & Nerial's Tinder-like kingdom management game Reigns on iOS, Android and PC. There might be more than one way to get each of these deaths, but I'm giving you ones I know of. If you know of any other ways to get these deaths, feel free to share in the comments.
Spoiler Warning!
Swim With the Fish:
The easiest way to get this is when you get kidnapped, head towards the water. But then you won't be able to unmask the Senator until you get kidnapped again. It seems you can also get it by running out of money and the army at the same time.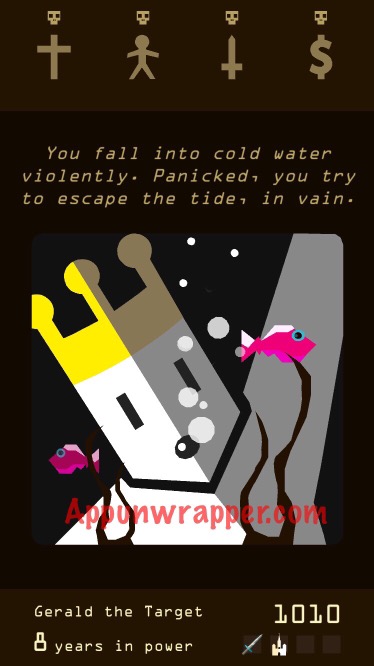 Burn on the Cross:
Not 100% sure. Possibly by getting the church to be too powerful and the population to wipe out? But I've gotten it also with both the Church and treasury wiped out.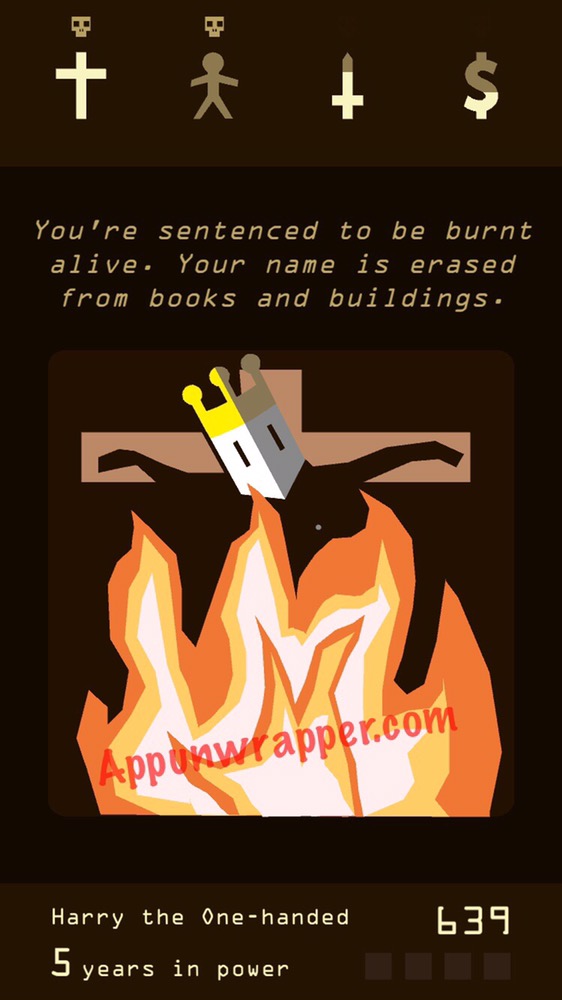 Die in the Dungeon:
Die in the Pungeon, especially by running out of time. You can also get it by having your army get too strong and start a coup to overthrow you.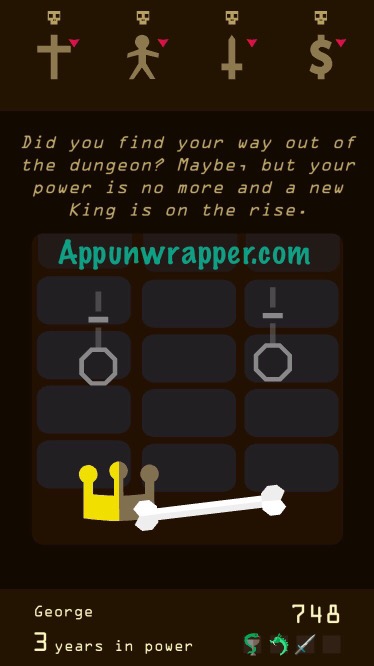 No Death — Reign Ends Peacefully:
Population hits 100%.
Die of Old Age:
This is a tough one. I've gotten it several times but I'm not sure why. I've always had the ghost appear and tell me that I was dying of old age right before I died. It's possible that eating too much sugar (like the cake) causes this, as the doctor warns you about it.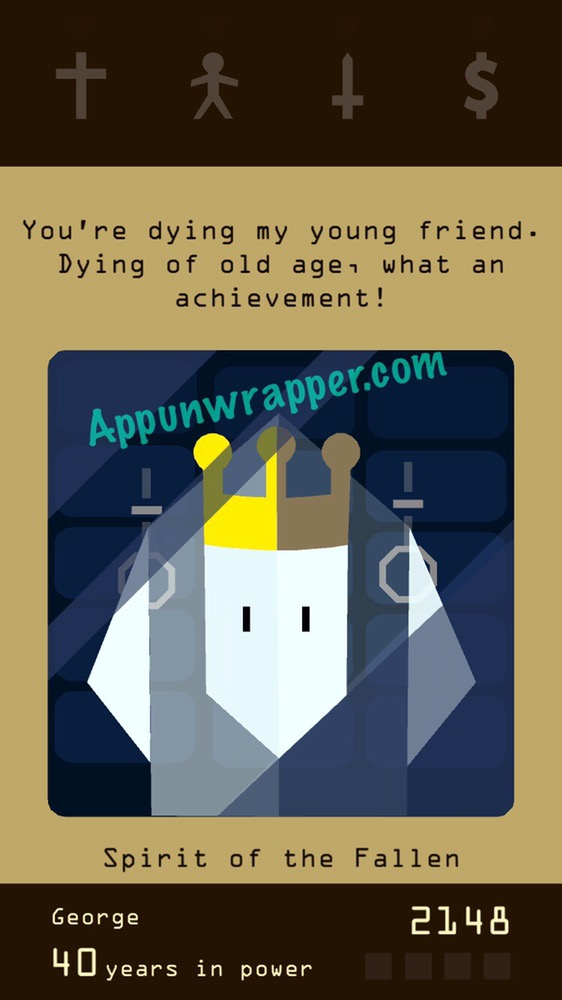 Plague:
The easiest way to get this ending is to let the doctor become the executioner. I think dying from the Black Plague also gives it to you.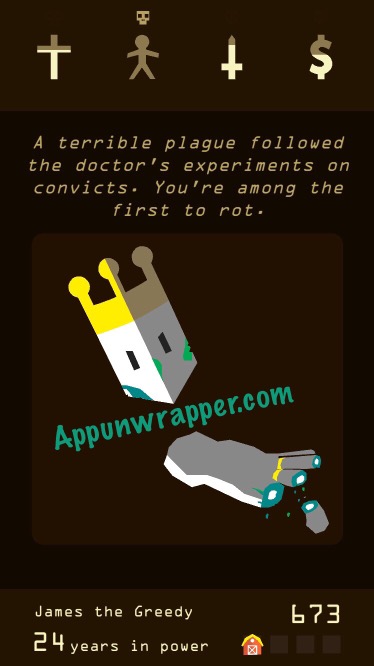 Head on a Spike:
The Church loses all it's power and a pagan murders you while you're escaping.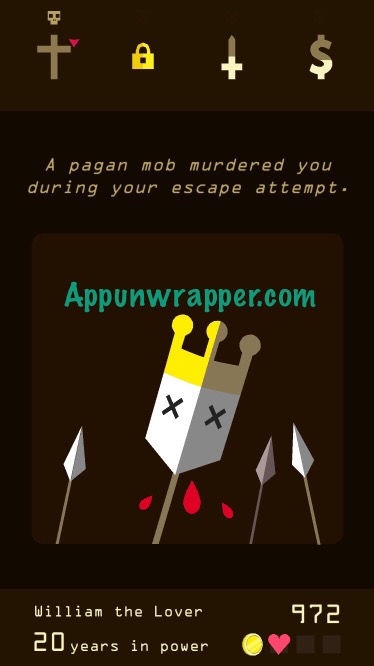 Torn Apart:
The Church gets too powerful and turns you into a martyr. They tore you limb from limb.
Poison:
You're poisoned by your treacherous brother-in-law. You get this by letting your guard down after your Queen's brother moves in. You need the army to go go down to 0%.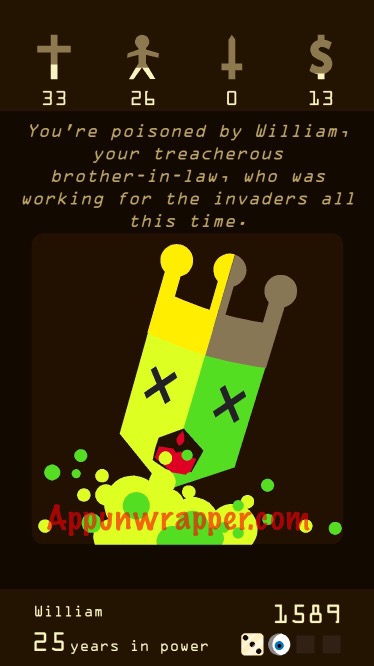 Broken Dagger?:
Your army runs out completely.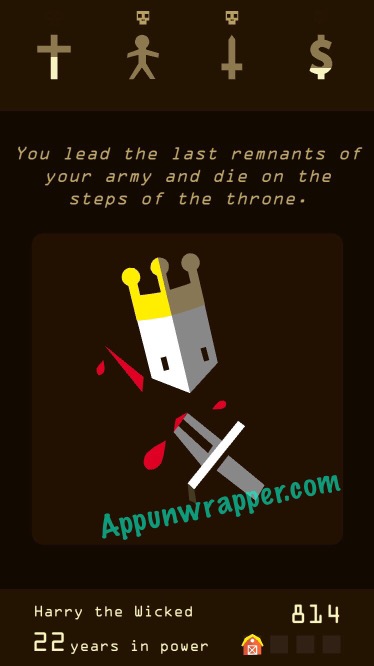 Hanging:
This seems to be from the army getting too strong. Maybe another possibility of your son backstabbing you? I forget.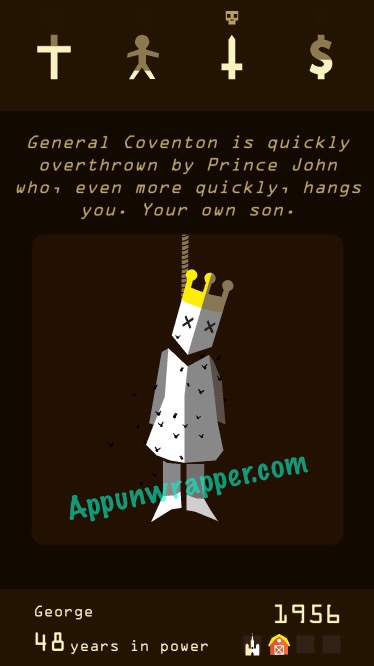 Beheading:
You get this by ignoring the limbs getting hacked off in the dungeon.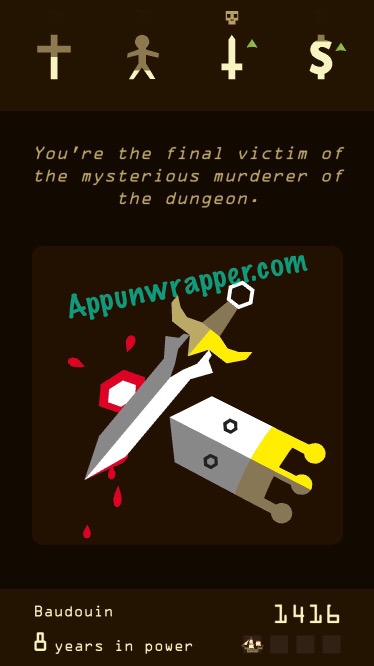 Stretched on the Rack:
I believe you get this from a Crusade and letting the population reach 0% and the treasury reach 100%.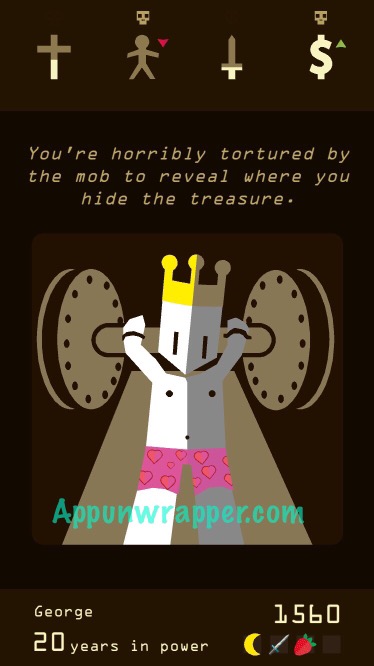 Pigeons:
Population runs down to 0%.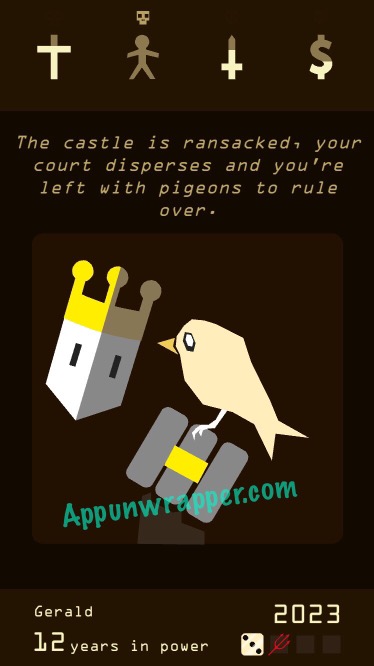 Jump Out a Window:
Population hits 100%. They chase you out the window. (Something else might also be needed to get this ending. Let me investigate.)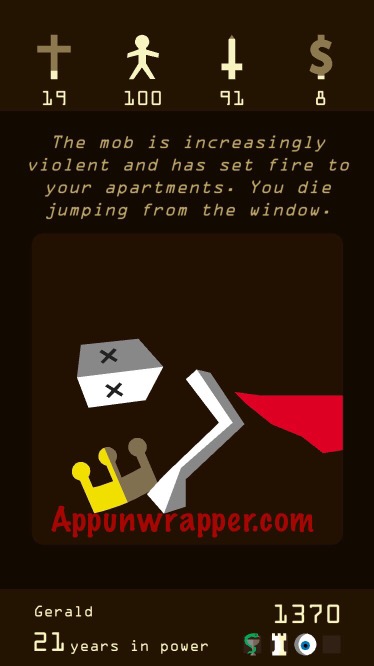 Broken Heart:
Die while in love.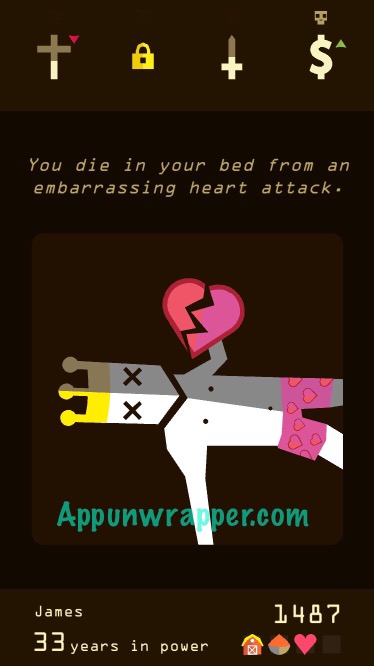 Gluttony:
Your wealth hits 100% and everyone throws a big party. You die from choking. No one notices because they're all too busy partying.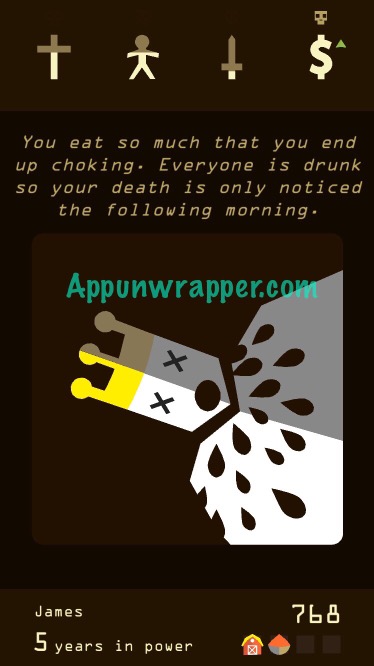 Thrown to the Dogs:
Various ways to get this. Might be random?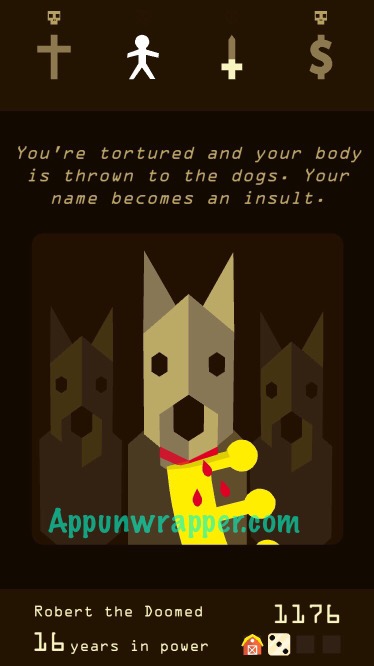 Forced into Exile:
Your money runs out and a new oligarchy takes over, forcing you into exile.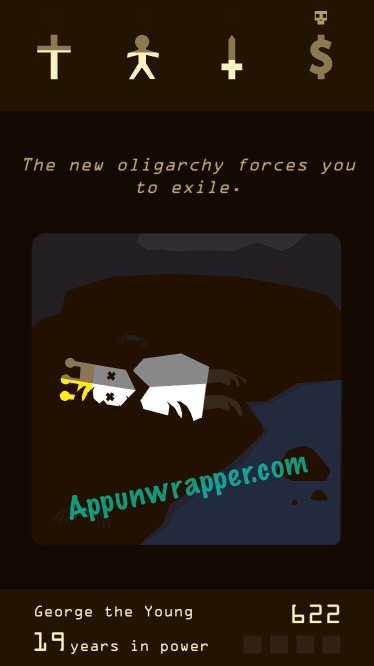 Dueling Incident:
I got this a few times by losing a duel with the Barbarian. It seems the way to get him to show is when you win a war, choose to kill all the barbarians instead of letting them go.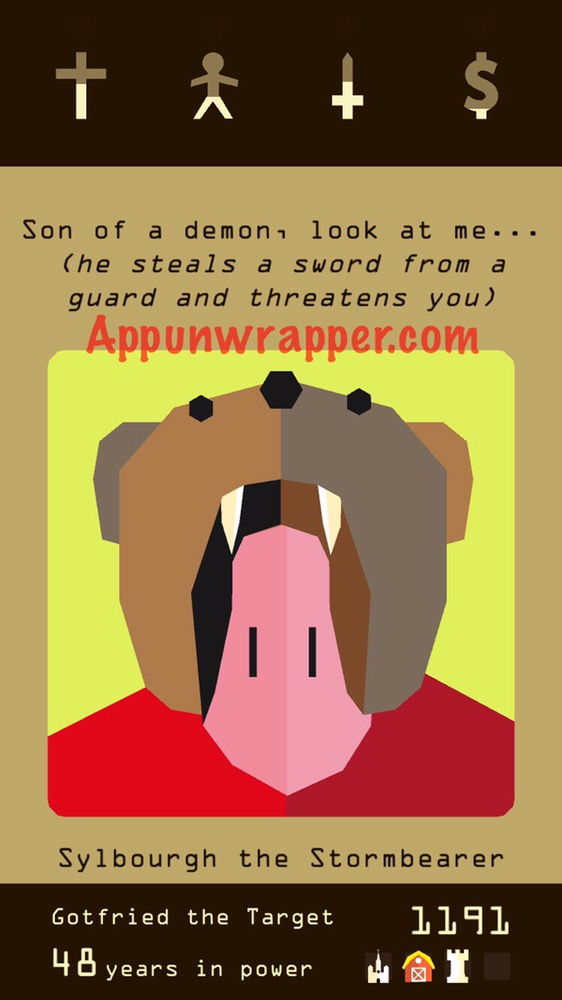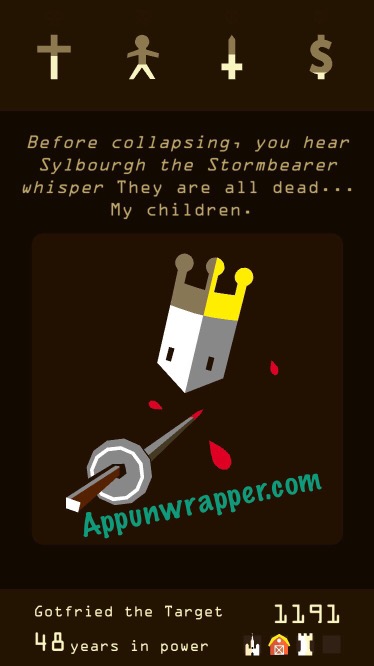 Rats:
You usually get this from dying in the dungeon, say by losing to the Skeleton or getting killed by a trap.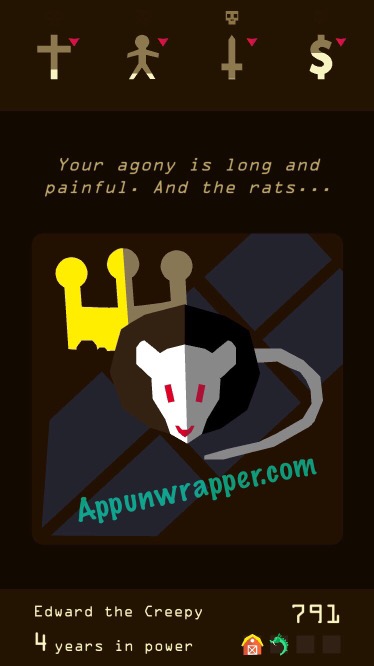 Bleed to Death:
You trusted your son and he betrayed and killed you!
Trick the Devil:
See here how to trick the devil and end the curse.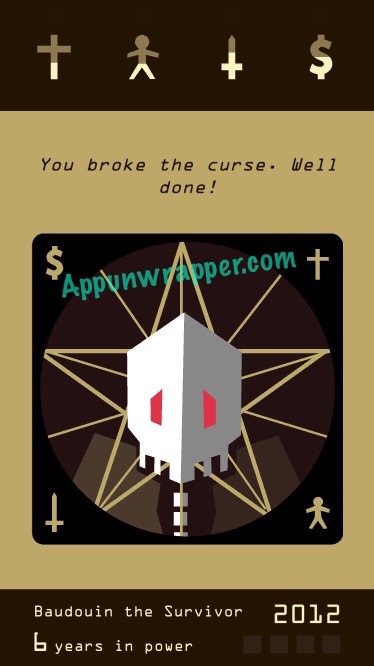 Trapped in the Middle Ages:
See here how to fail to break the curse and get Ending Number 1, Trapped in the Middle Ages.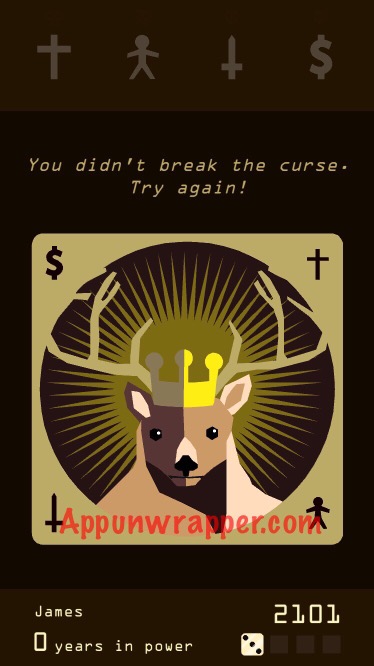 Rot in Hell for Eternity:
See here how to get the second ending, Rot in Hell for Eternity.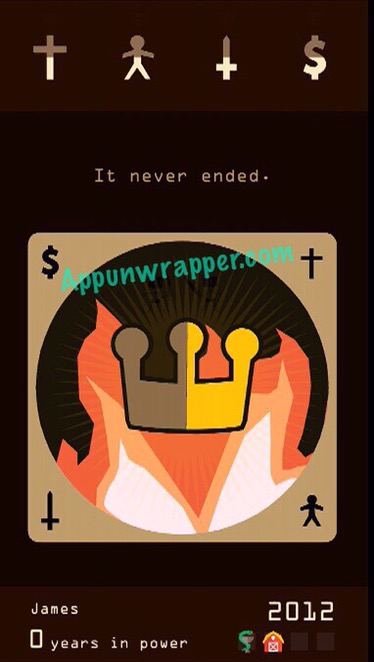 Dragon Breath:
Refuse to leave without killing the dragon.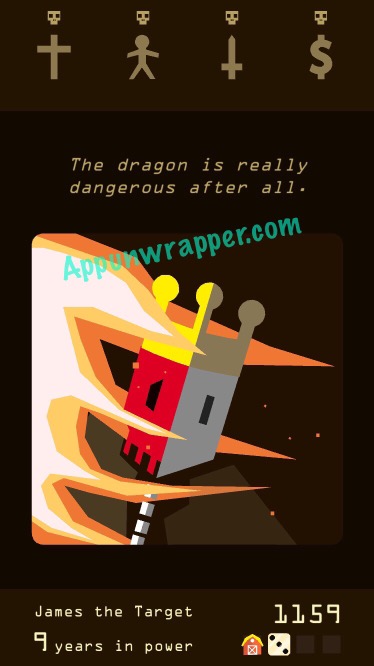 New Deaths!
Red Ants:
This had to do with the Crusade, I believe. She asked me if I thought her people would forgive or forget, and my only options were to answer "What…" and then red ants killed me.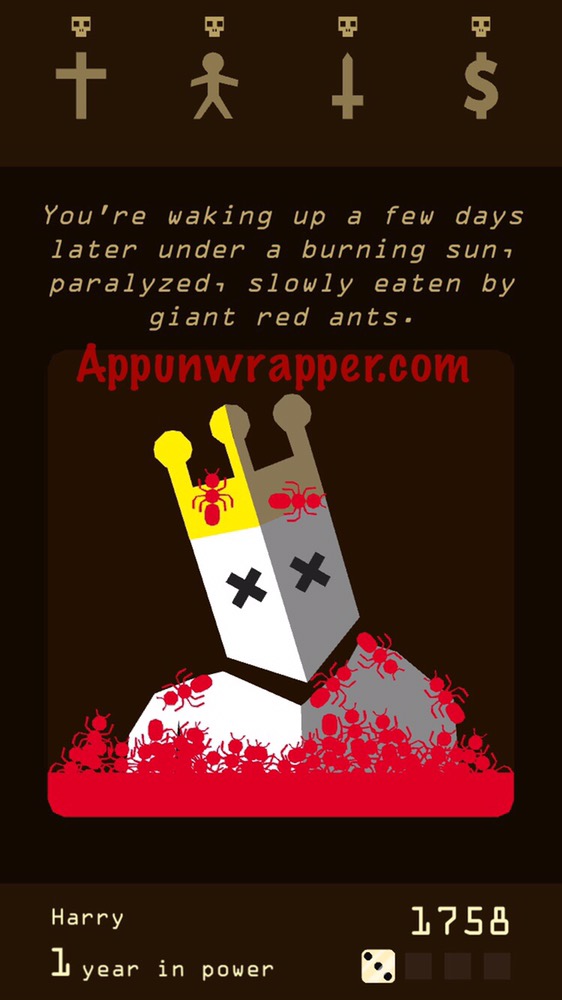 Arrow Through the Eye:
This is one of the possible deaths for your wealth reaching 100%. It's an archery game gone bad during your party. So you may have to throw a party for this to happen. The new message from the witch hints at this.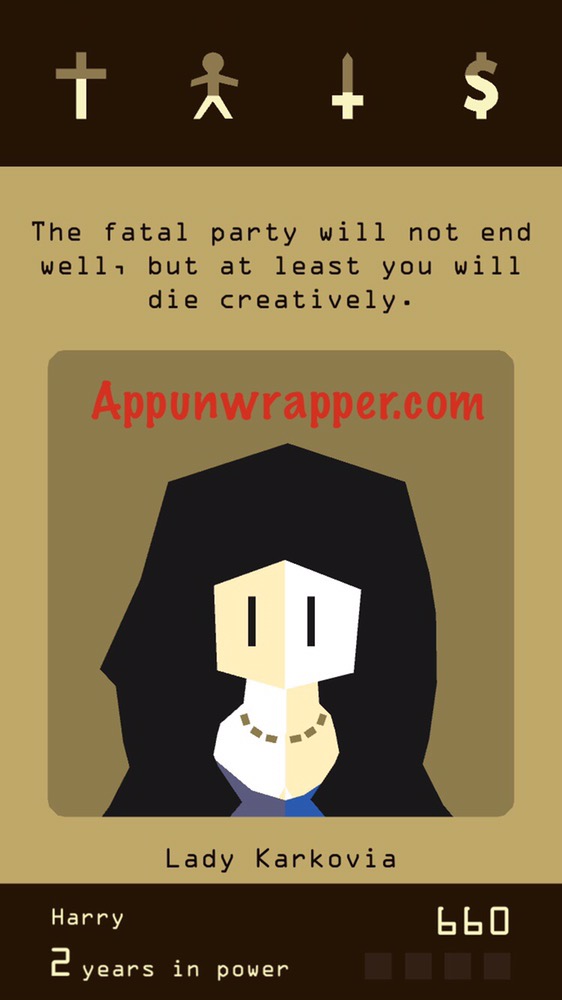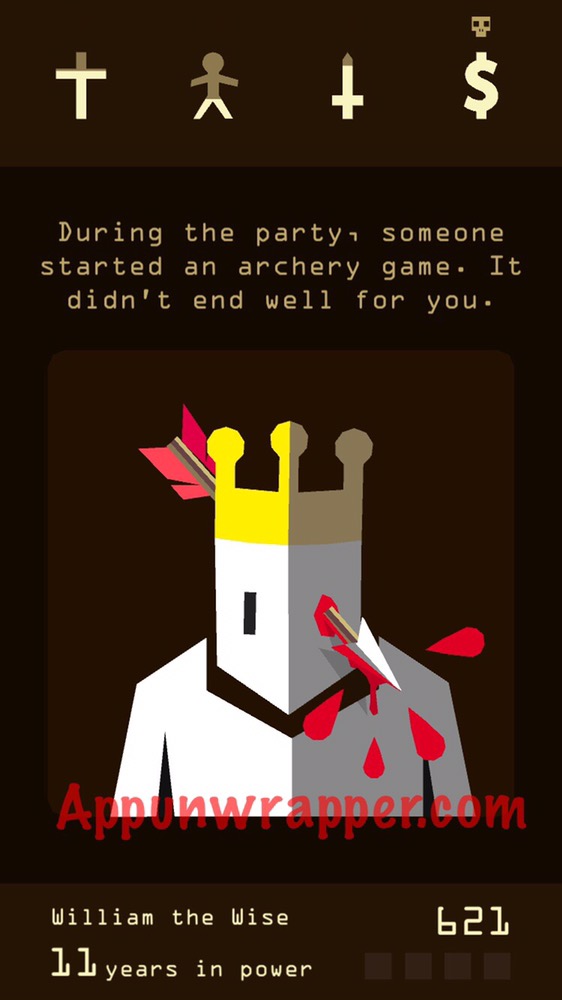 Drowning in Ale:
This one is also from your wealth hitting 100% and throwing a party. You get drunk and die!