61. Take the bookcase ladder and look at the book for a clue. Then continue on to screen 72.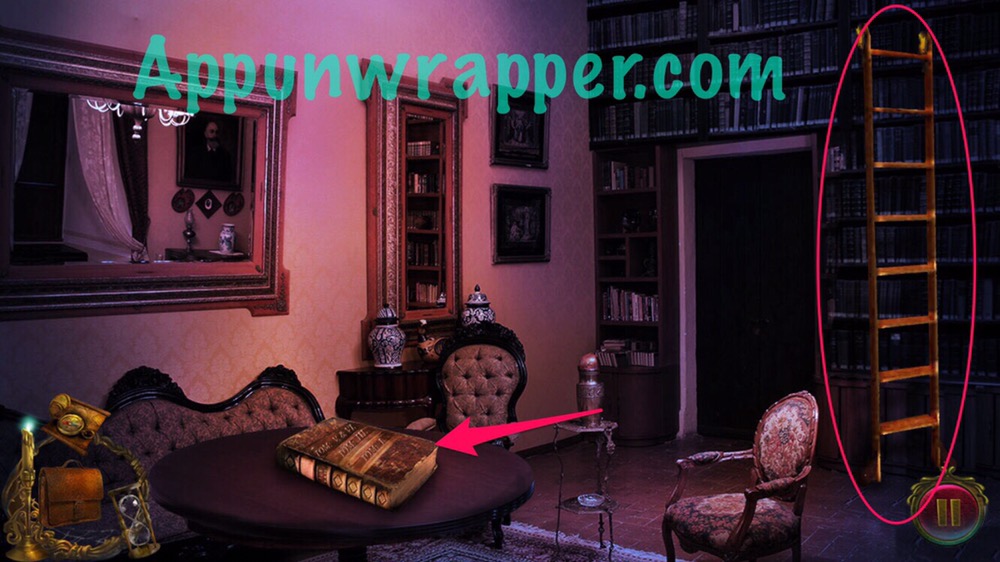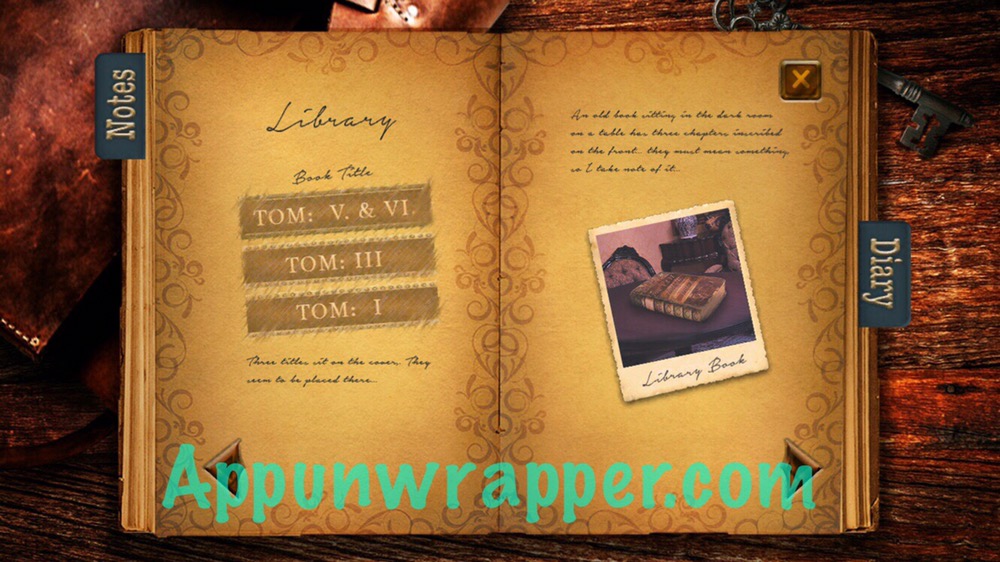 62. Read the letter and then solve the candle puzzle using the tree stump clue.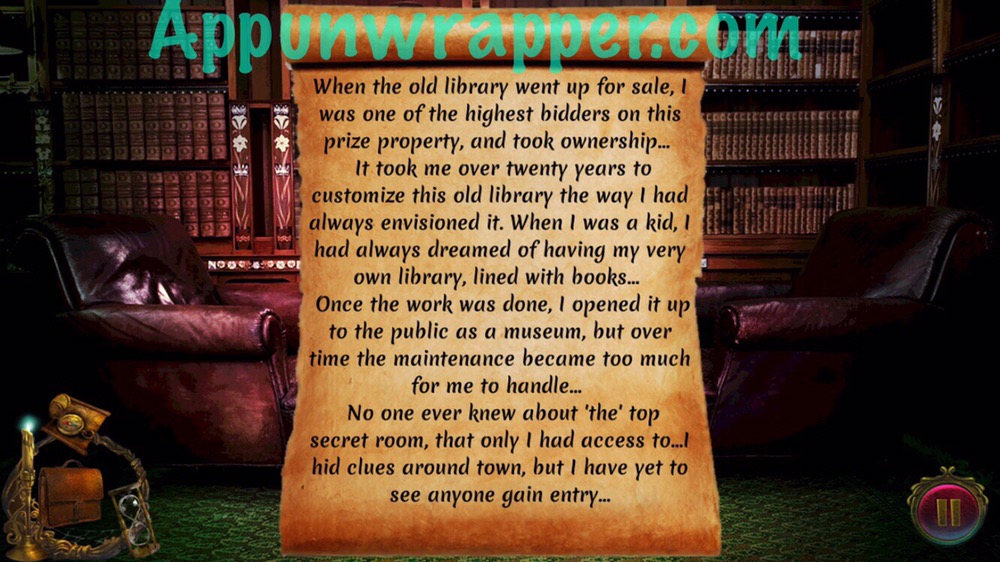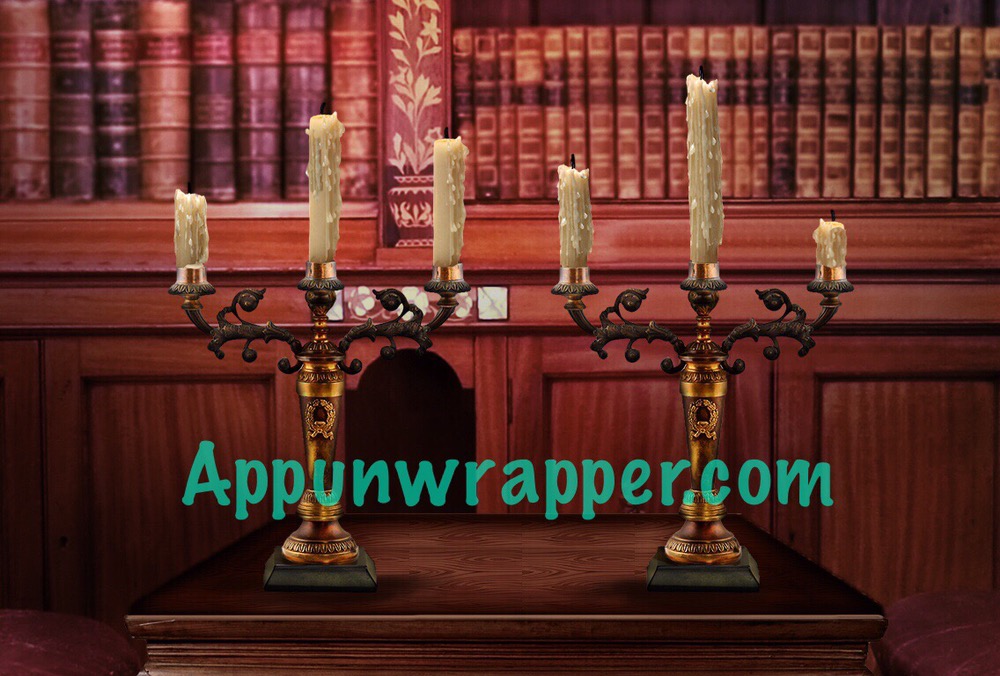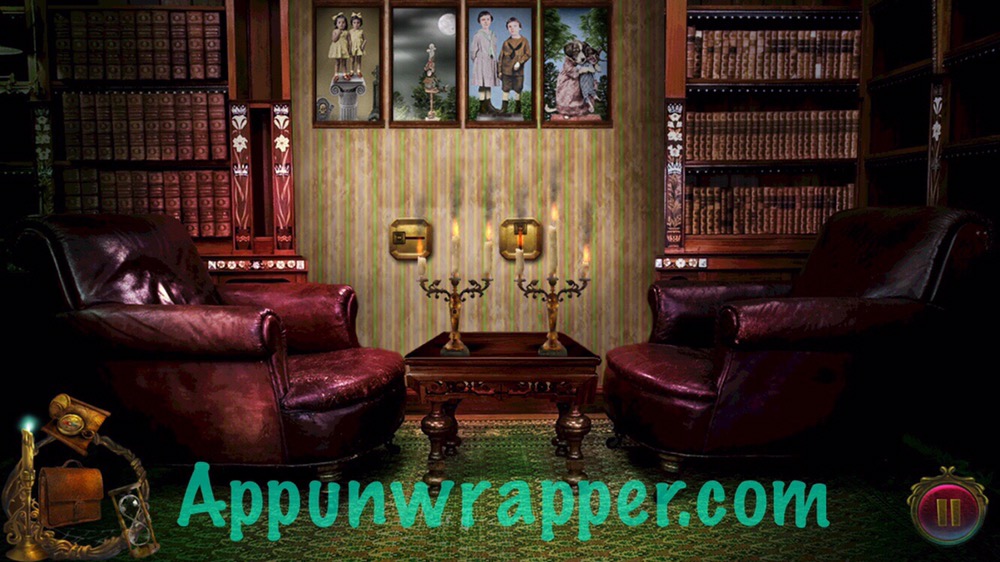 63. There's four portraits on the back wall. Use the flutes clue from your journal to figure out the length of each painting. Then use the two sliders to adjust the lengths of each one.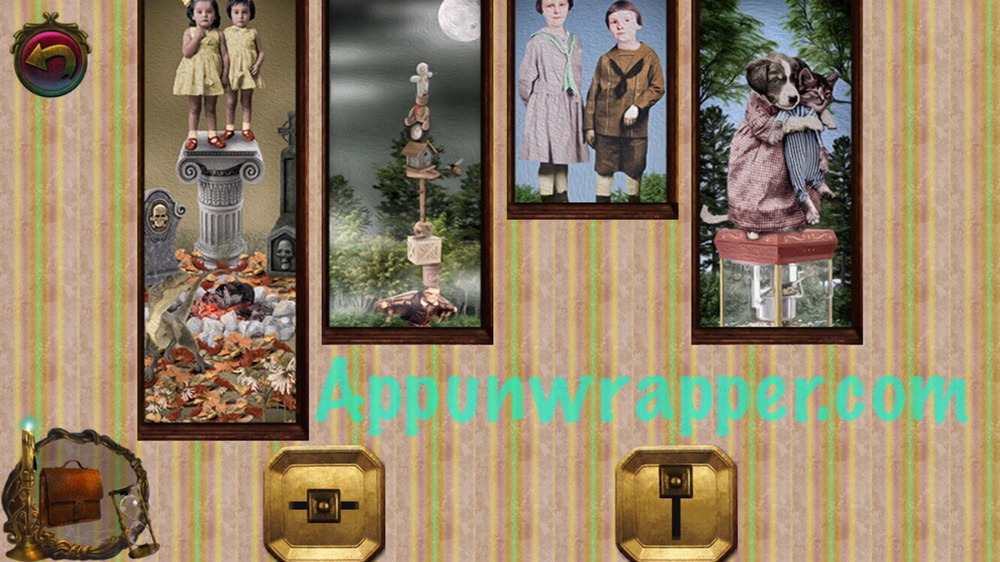 64. Go through to screen 73 and get another apple gem from the crystal ball.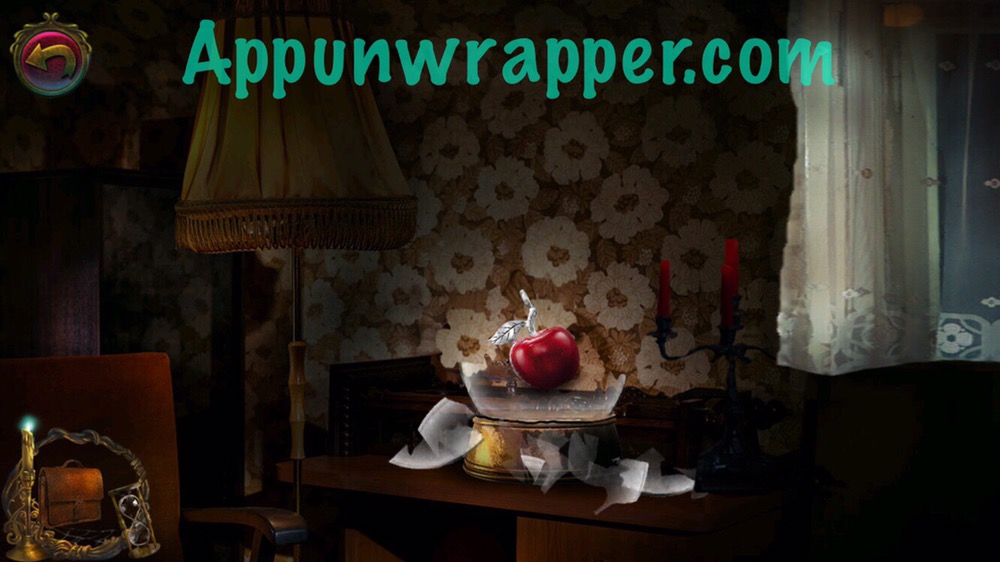 65. Go back to screen 69. Climb up the ladder and pull out the three books whose titles you saw in the book on the table. It's Tom V & VI, Tom III, and Tom I.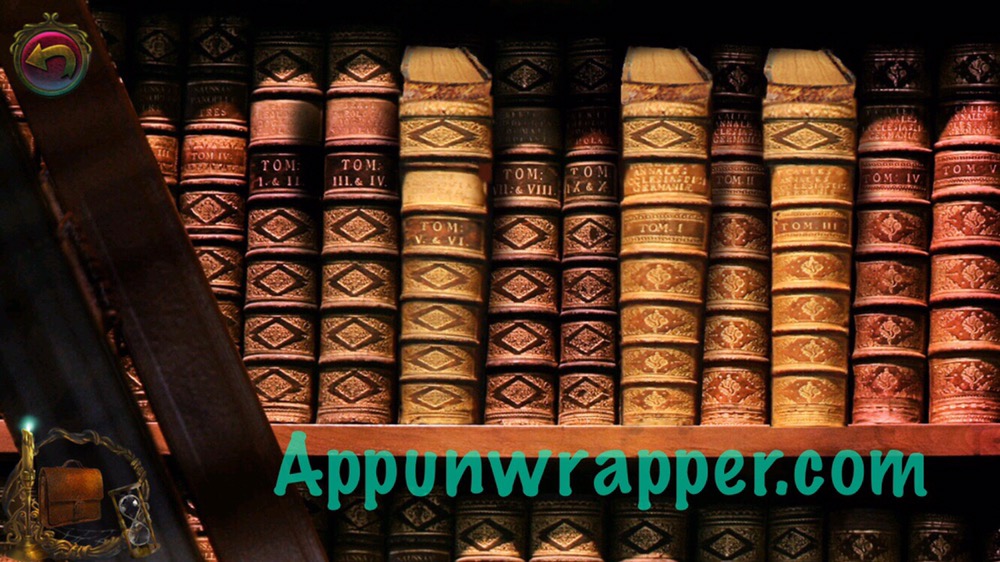 66. The portrait above the door opens up, but you can't reach it. Place the ladder down by the bookshelves to the left of the door and climb up to grab the rope ladder and another apple gem.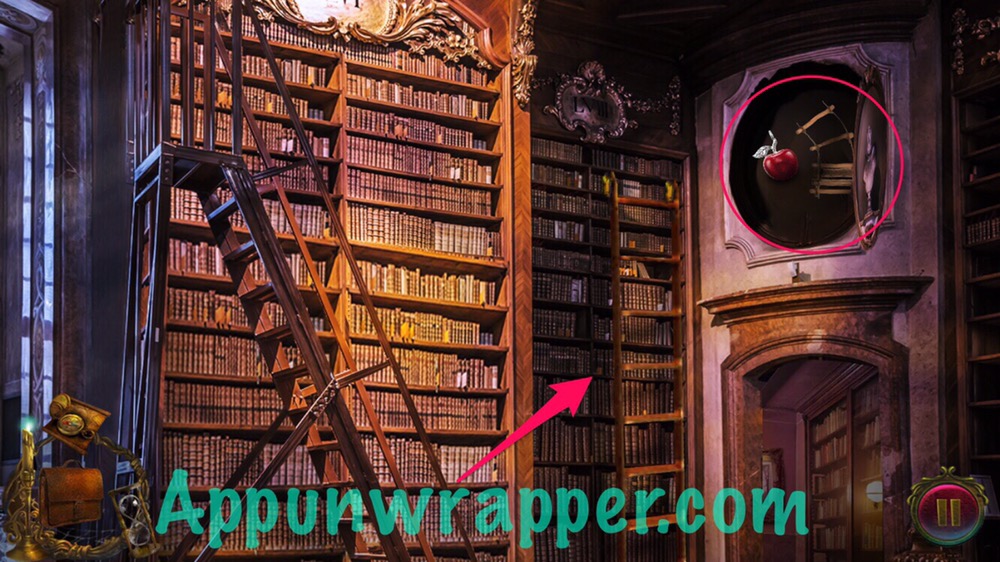 67. Go back to screen 50. Go straight ahead to the church at screen 74. Pick up and read the scroll. Then tap on the front door. There's some dirt here. Drop the magic beans in the soil and pour the water from the bucket onto it. A tree will grow instantly and you can climb up to the window at screen 75.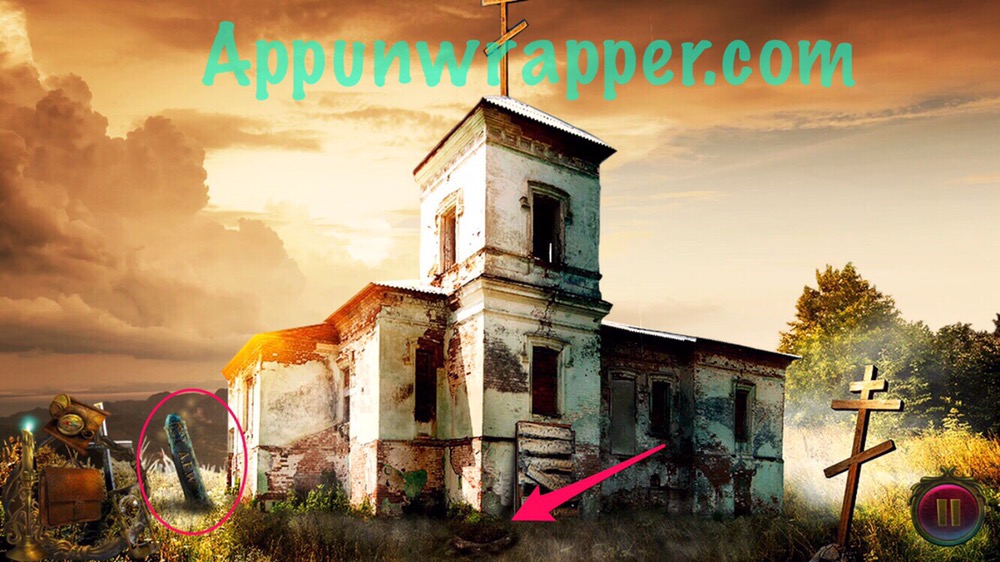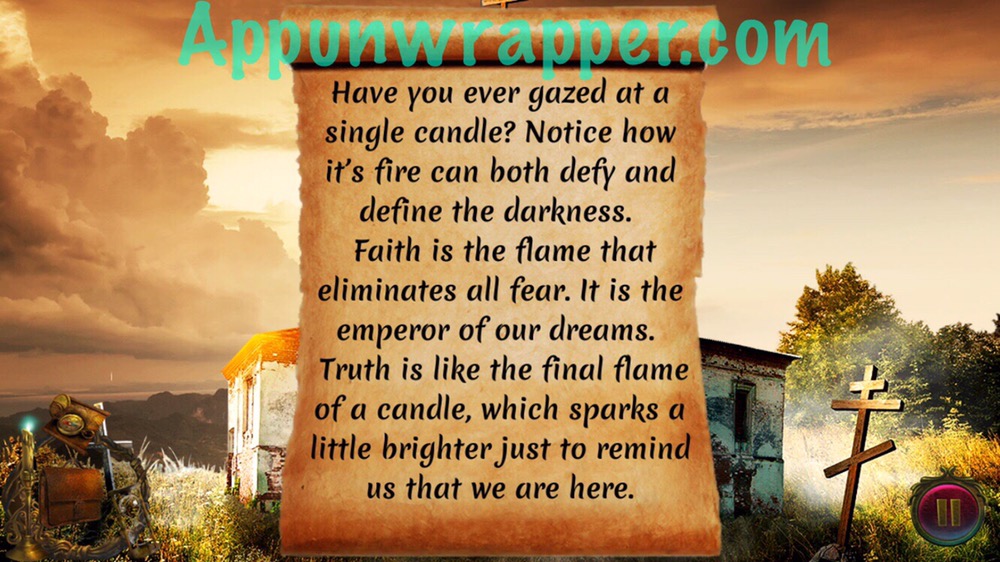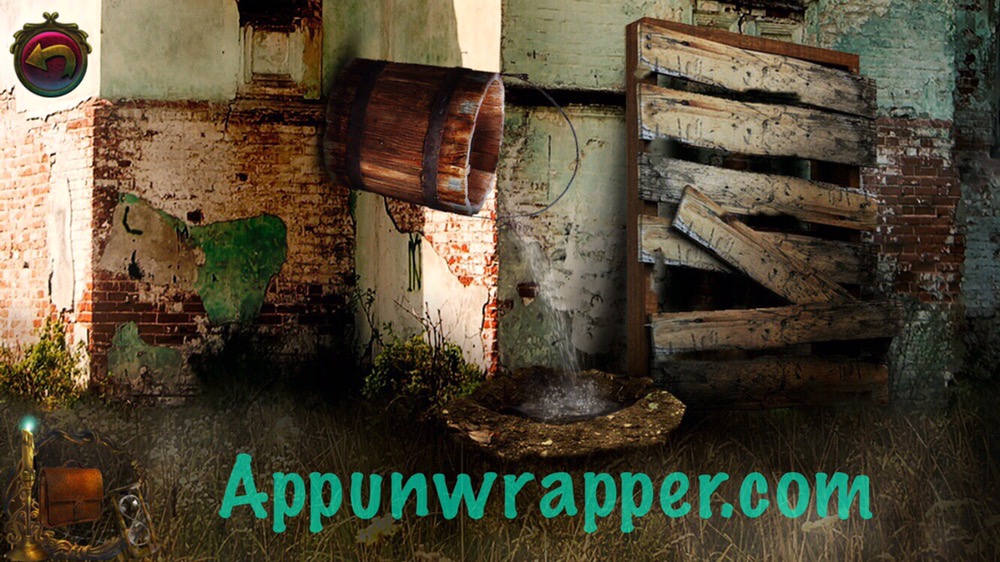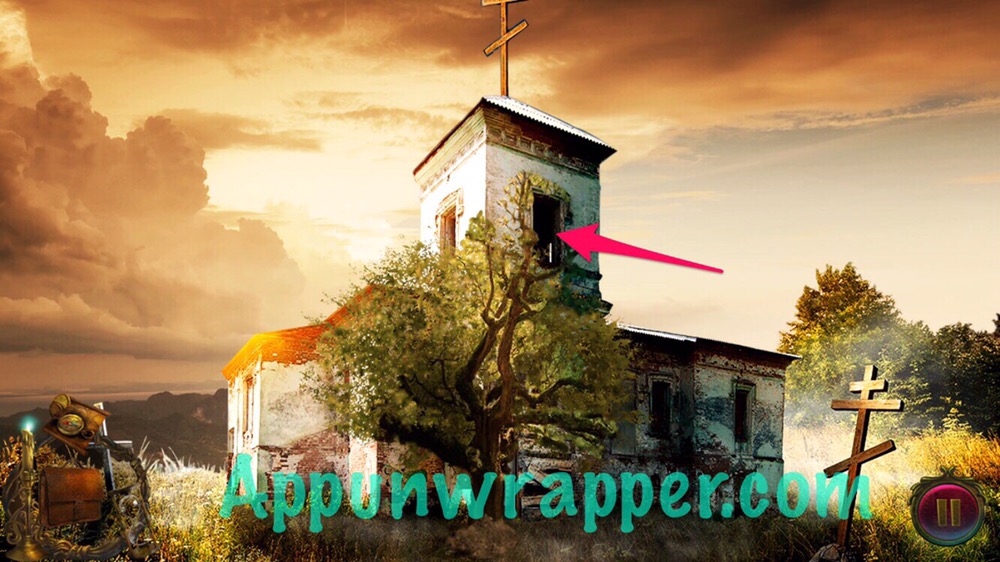 68. Use the rope ladder to climb through the window and down to screen 76.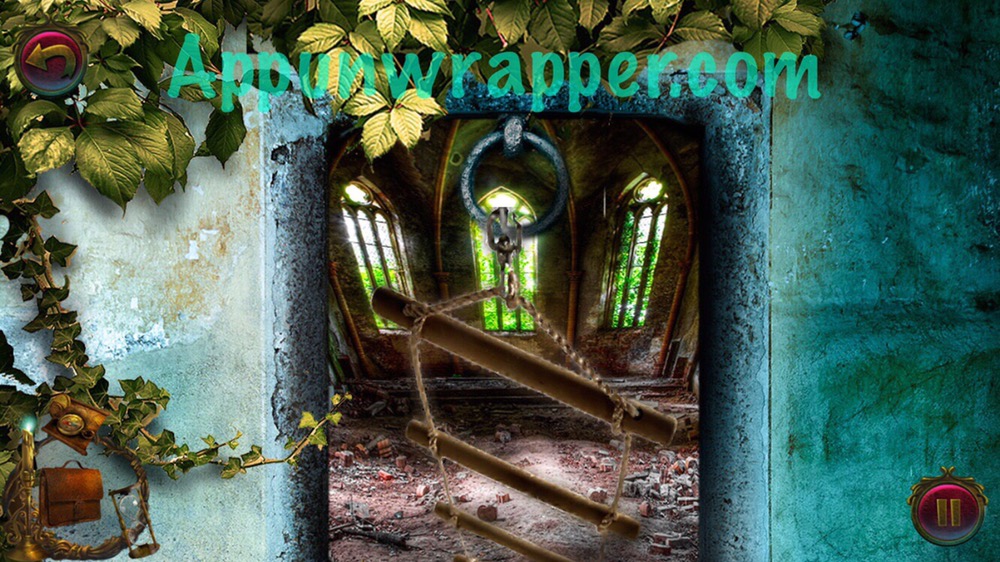 69. Look at the apple trees. Then tap on the wooden signs below them. Place the apple gems on the signs in the same places you see apples on the trees.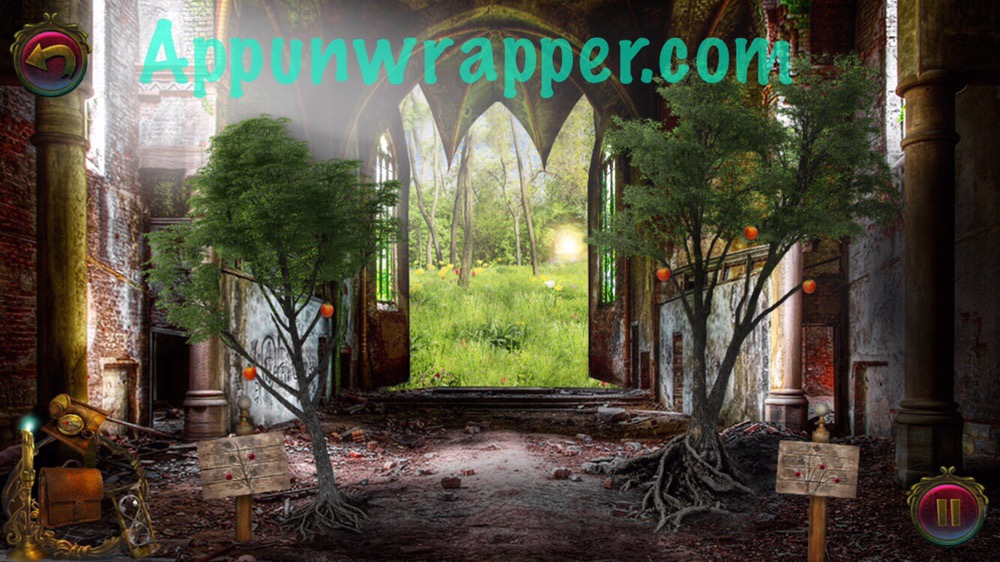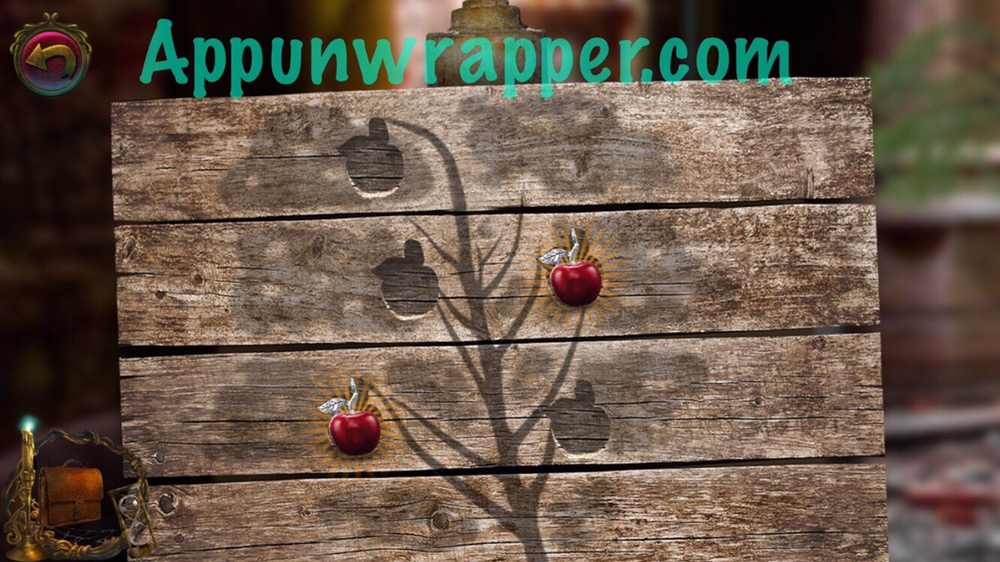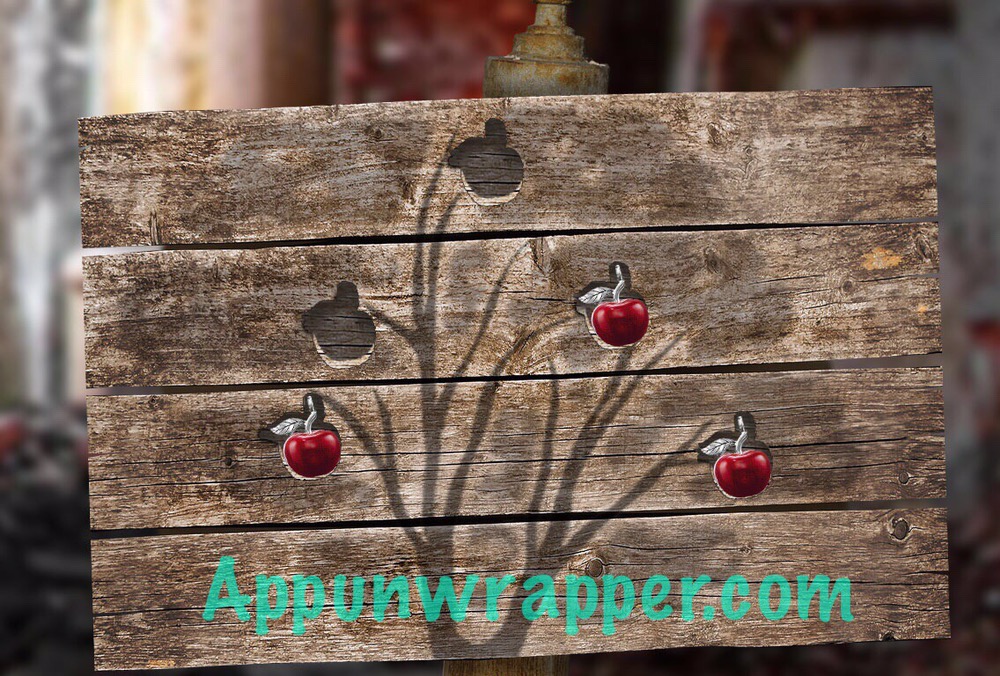 70. Go through the door. Pick up the fire gem and the black seeds.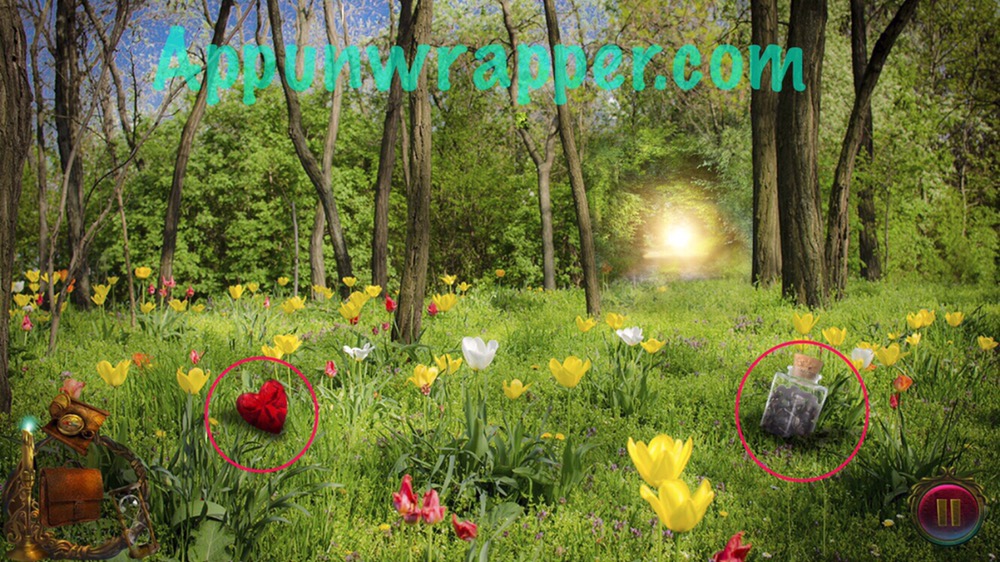 71. Continue on to screen 77. Grab the water gem and light seeds.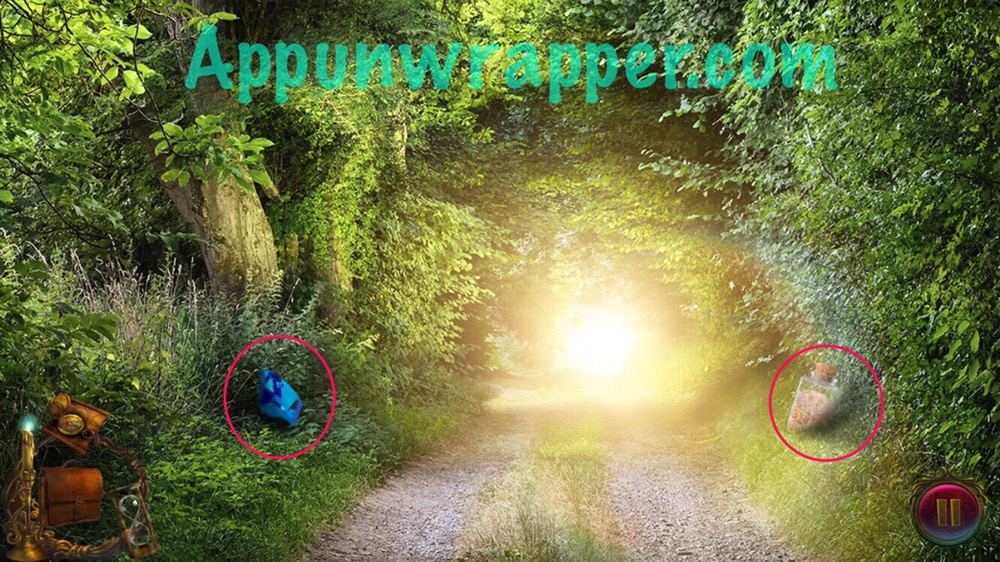 72. Continue to screen 78. Pick up the earth gem and mixed seeds.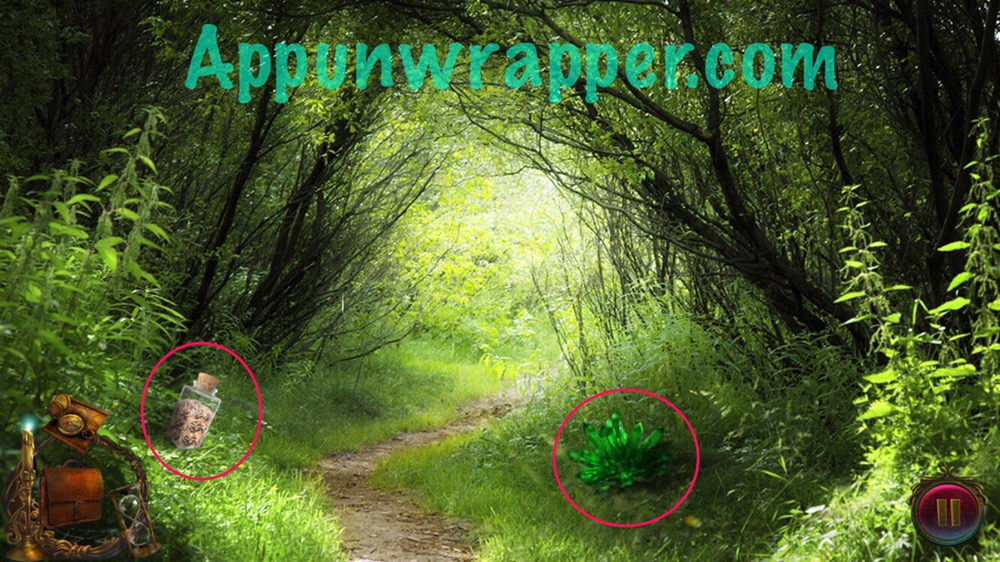 73. Continue on to screen 79. There's a riddle here. It says:
"Dark color seeds are beloved by earthly color birds…
The lightest color seeds draw birds with wings of fire…
A mixed variety of seeds summon birds with feathers like the sky in herds…
Solve this riddle once and for all, & you may have what you desire…
One wish, come true, & this world you shall exit, back into anew…"
So place the gems on the correct angel pedestals. Then, according to the riddle, place the black seeds on the left pedestal with the earth gem, the light seeds with the fire gem, and the mixed seeds with the water gem. Then go through the opening, read the scroll and watch the ending.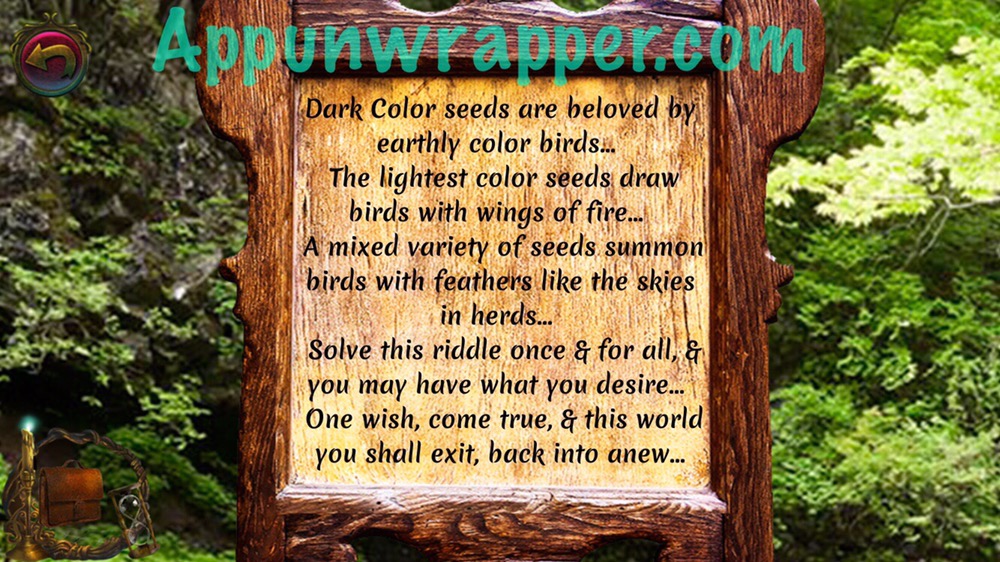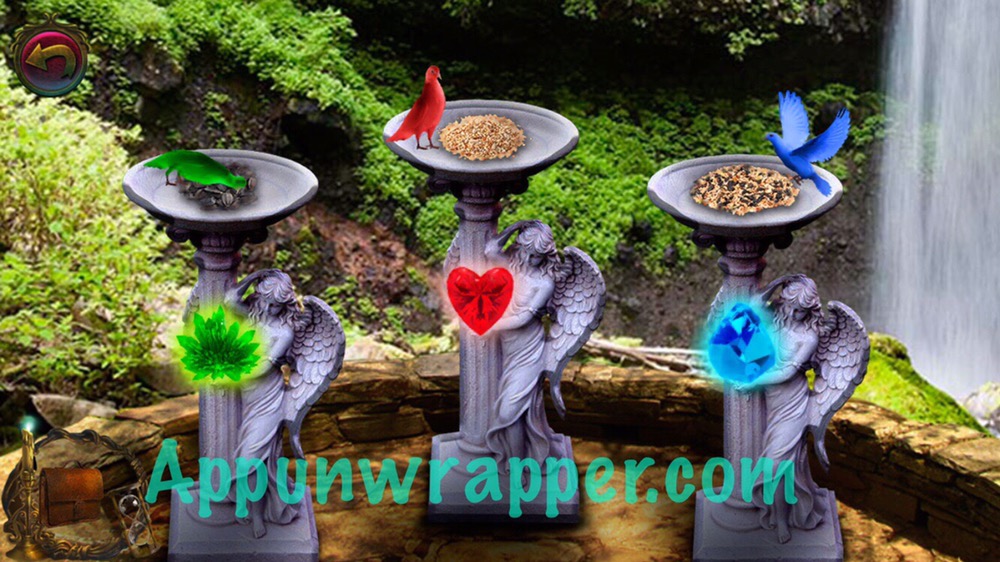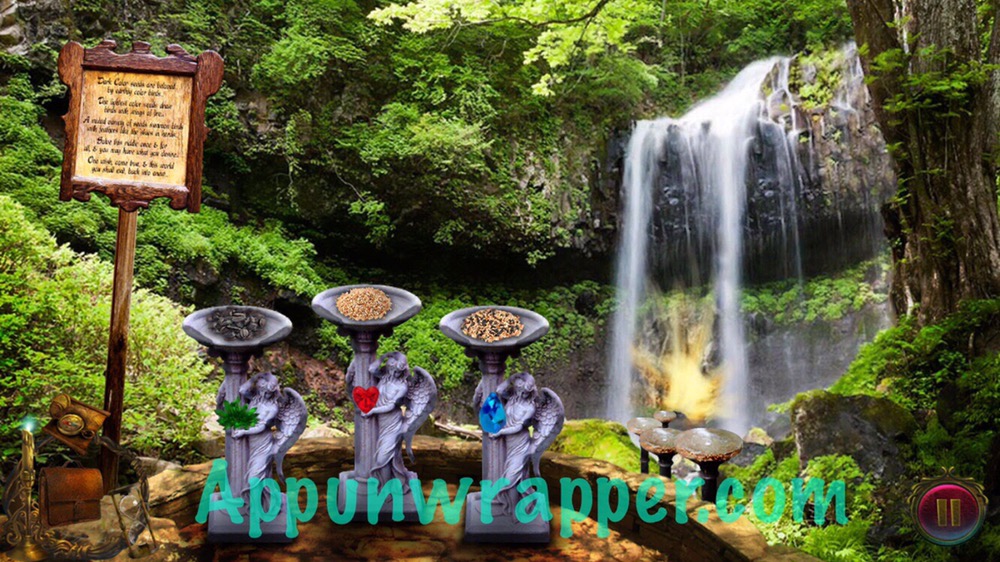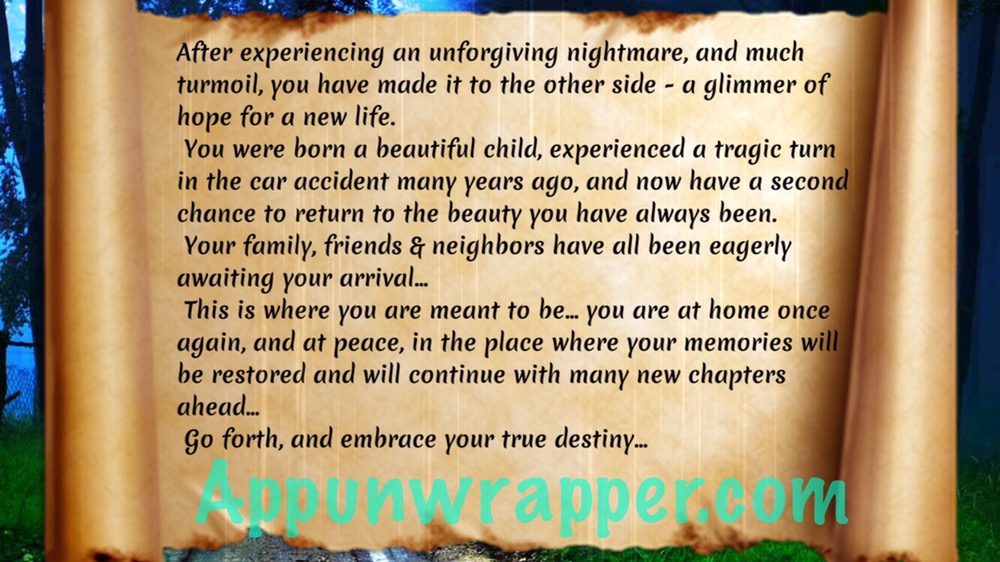 Congratulations! You completed the game!