INKS.
By: State of Play Games

State of Play Games is best known for their gorgeous handcrafted adventure game, Lumino City. But their most recent game, INKS., also has a very unique look. It's a level-based pinball game in which the ball rolls through paint, creating a unique pattern on the board. It's currently on sale for $0.99, but if you download the Apple Store app here, you can get it for free.
Just scroll down to where you see the icon, tap "Download Now," enter your login info and redeem the code. Simple as that. Enjoy!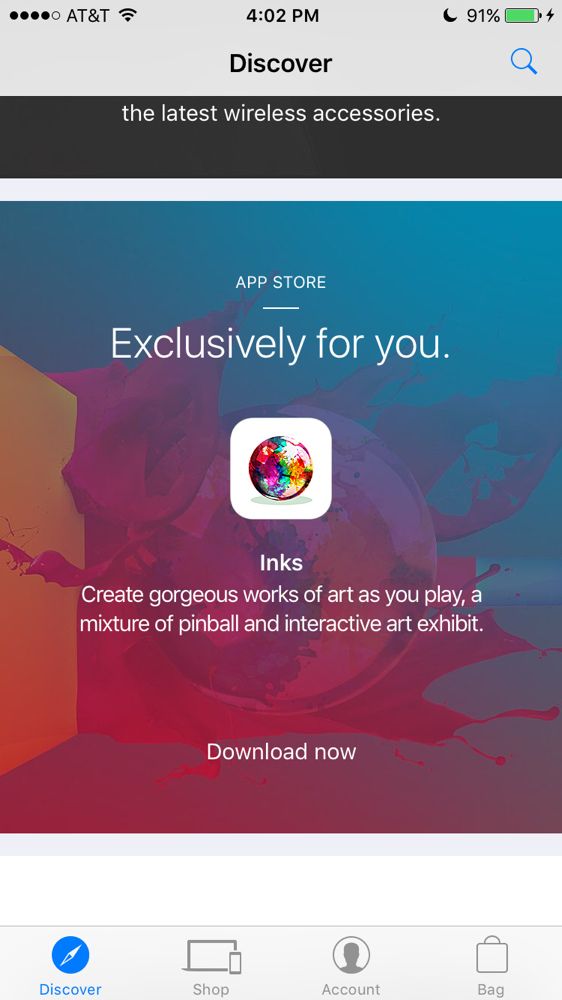 Thanks to @brerlappin on Twitter for the tip!