46. Go back to the shed. Pour the water into the key mould on the table and pick it up. Place it in the freezer for one game hour and then take the frozen key.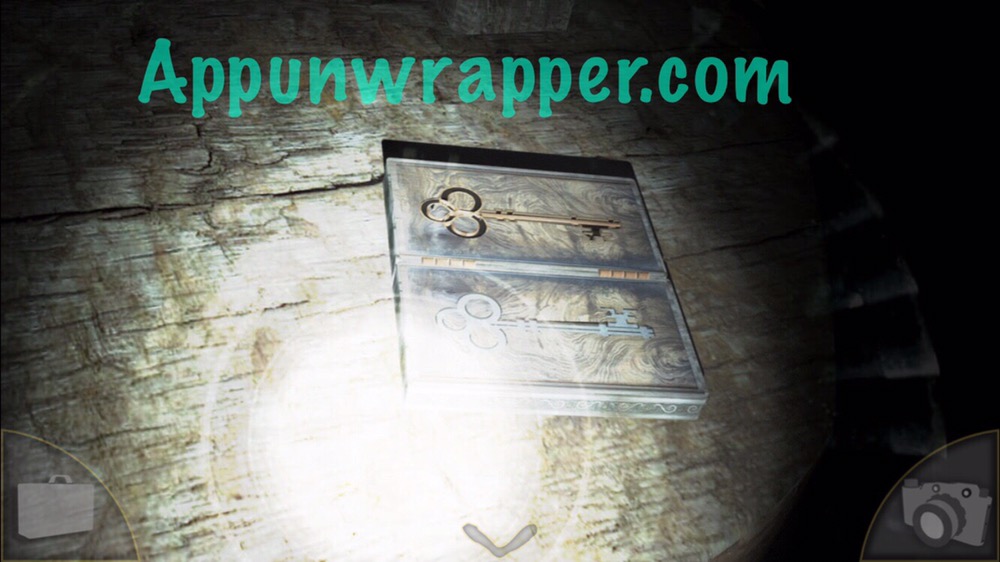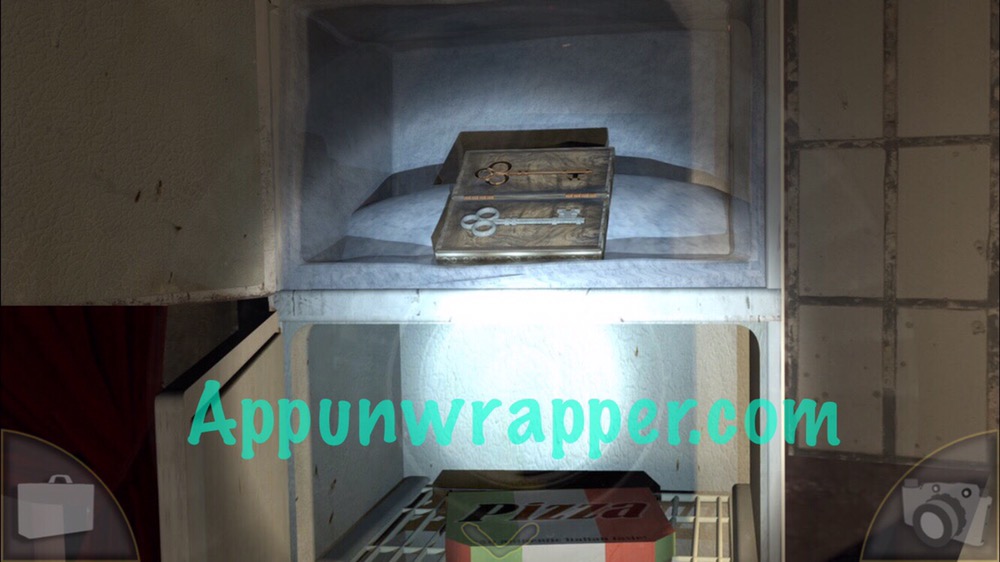 47. Go upstairs and use the ice key to unlock the bathroom door. Go through.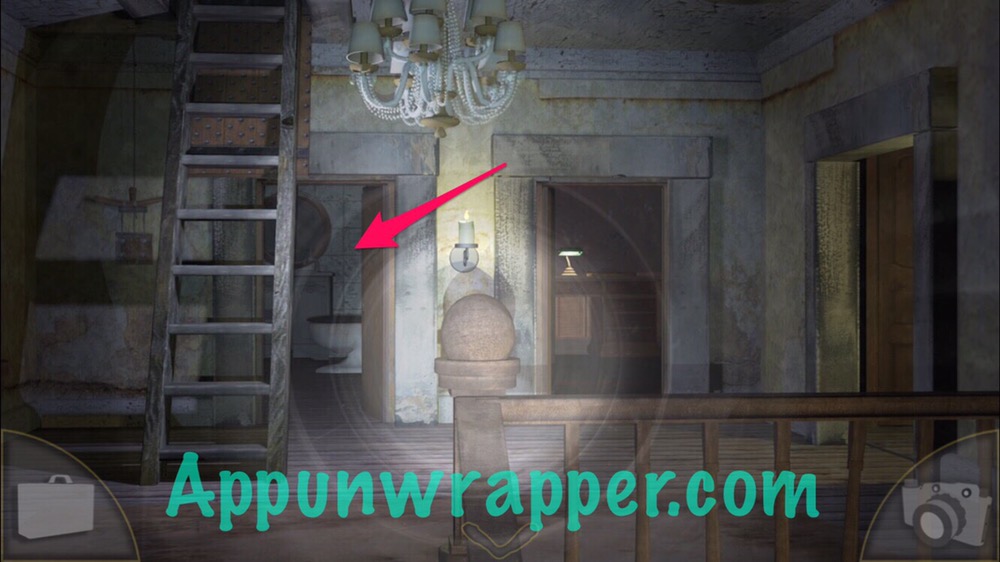 48. Pick up the key from the tub.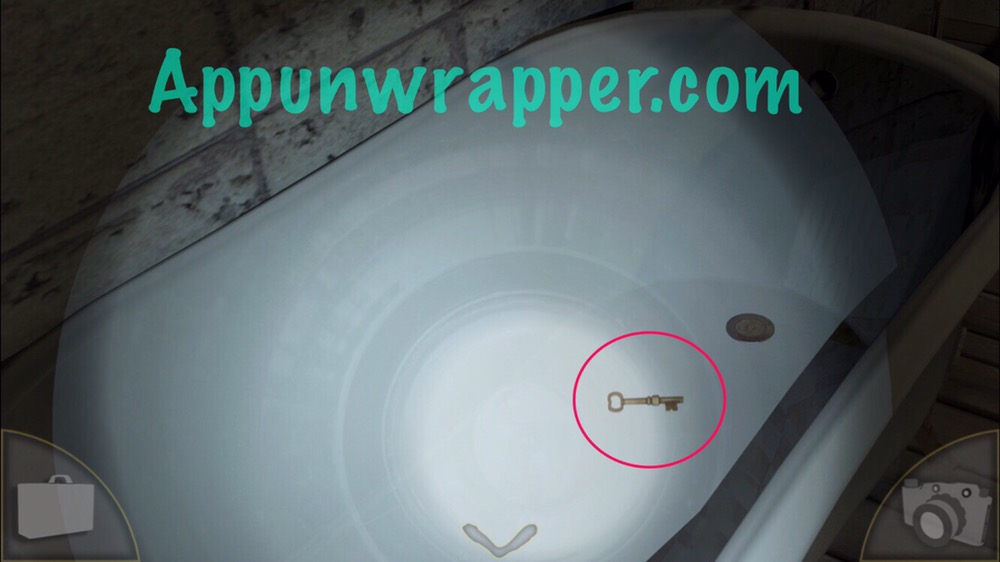 49. Turn on the water in the sink. The mirror dogs up and someone writes "Now I can't see you." Tap the mirror and it will change to "play dead." The toilet's got something stuck in it but forget about it for now.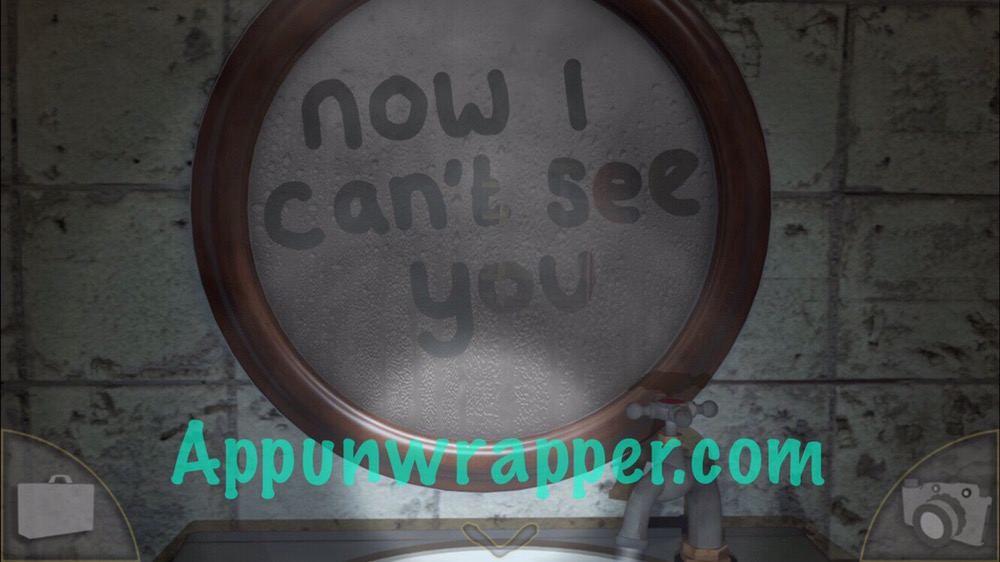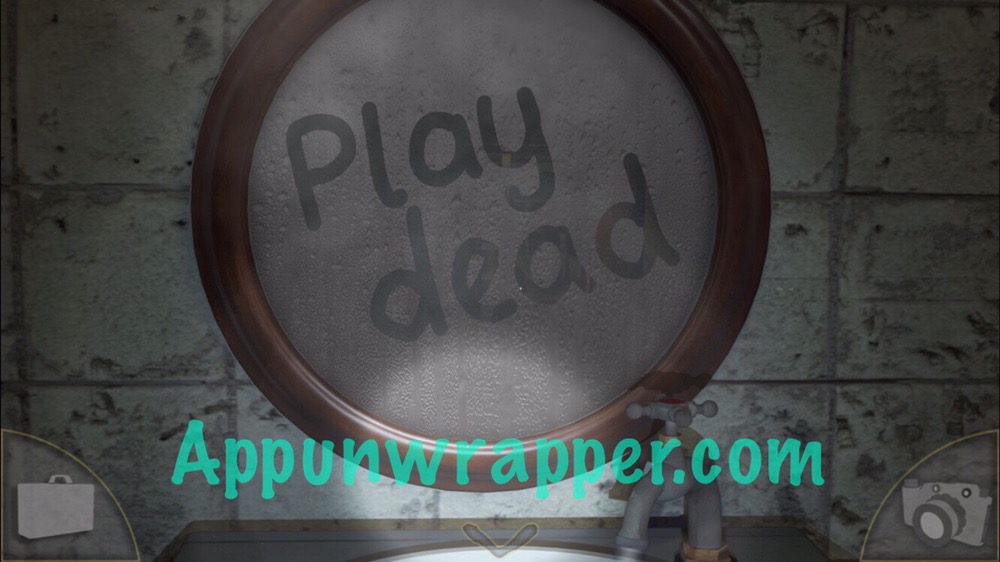 50. Use the key to unlock the door by the dummy waiter. It goes downstairs to a creepy rocking chair.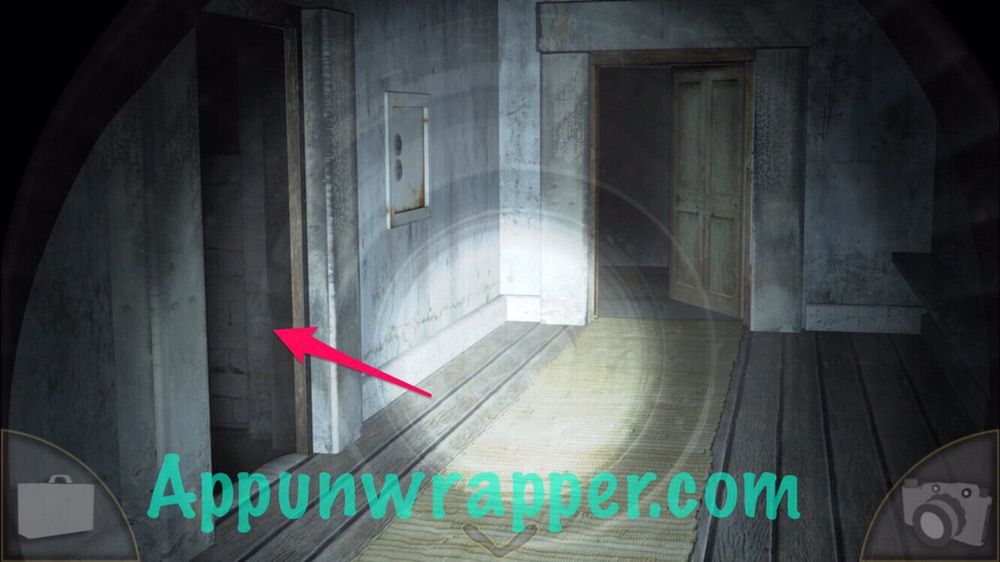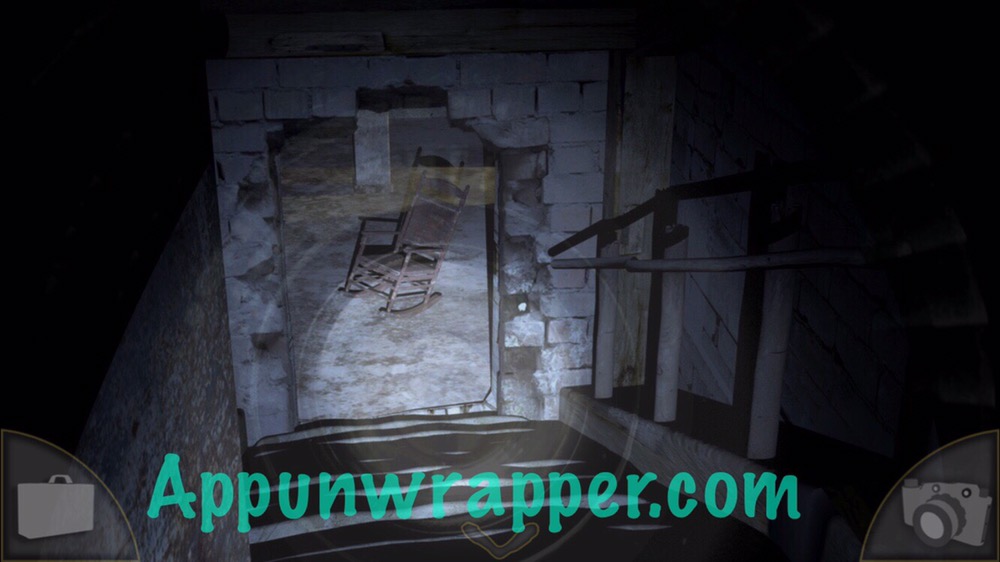 51. Read the journal. Find the plunger and take photos of the three riddles. They say:
"1. I'm tall when I am young but short when I am old."
"2. I grow when I eat but die when I drink."
"3. Speech will break me."
And then there's a fourth that's easy to miss, off to the right: 4. You answer me but I never ask you a question."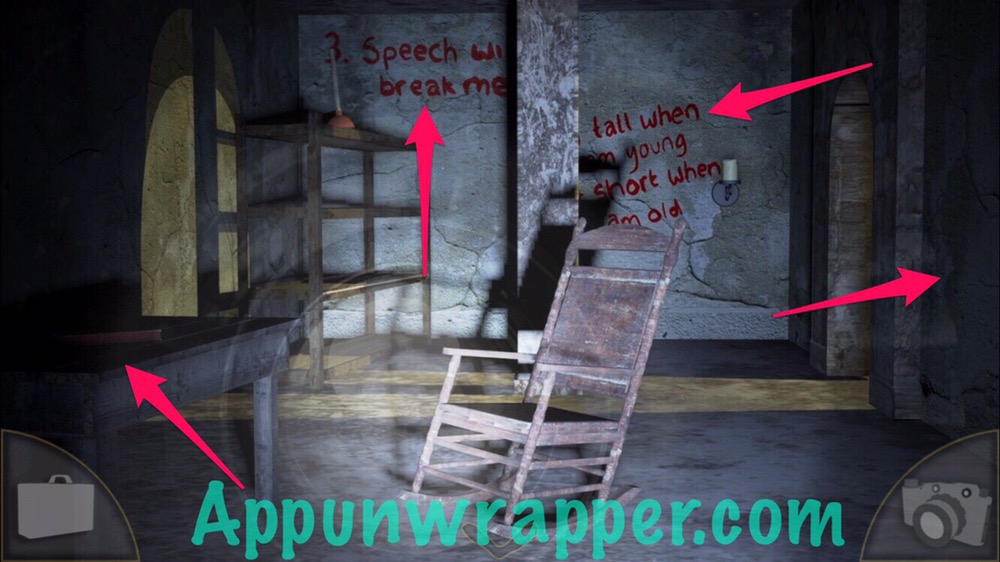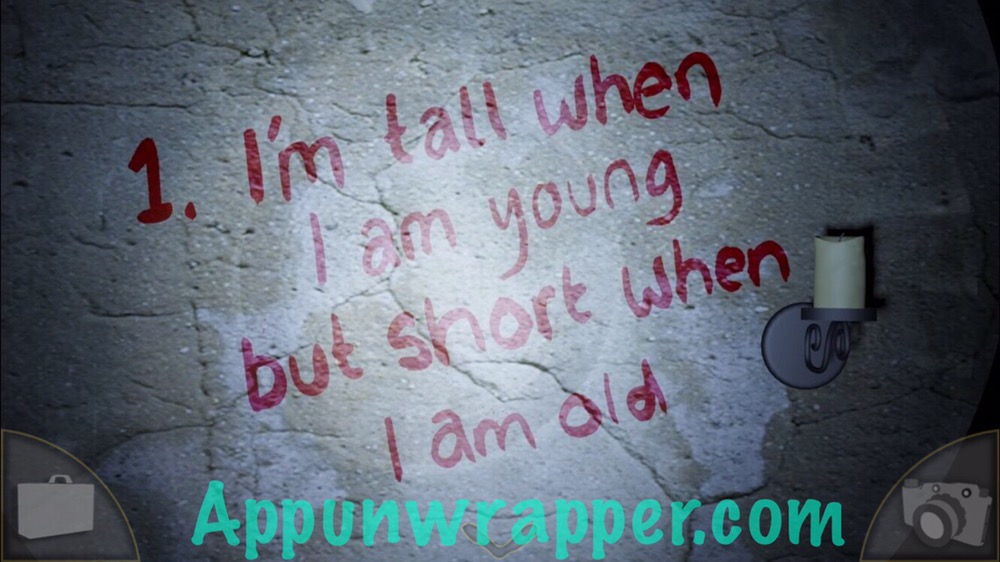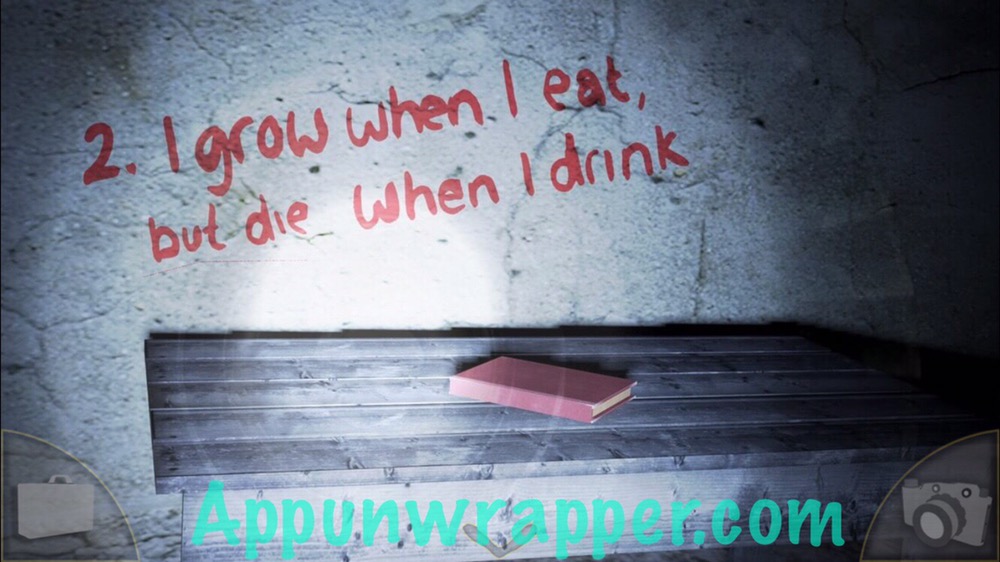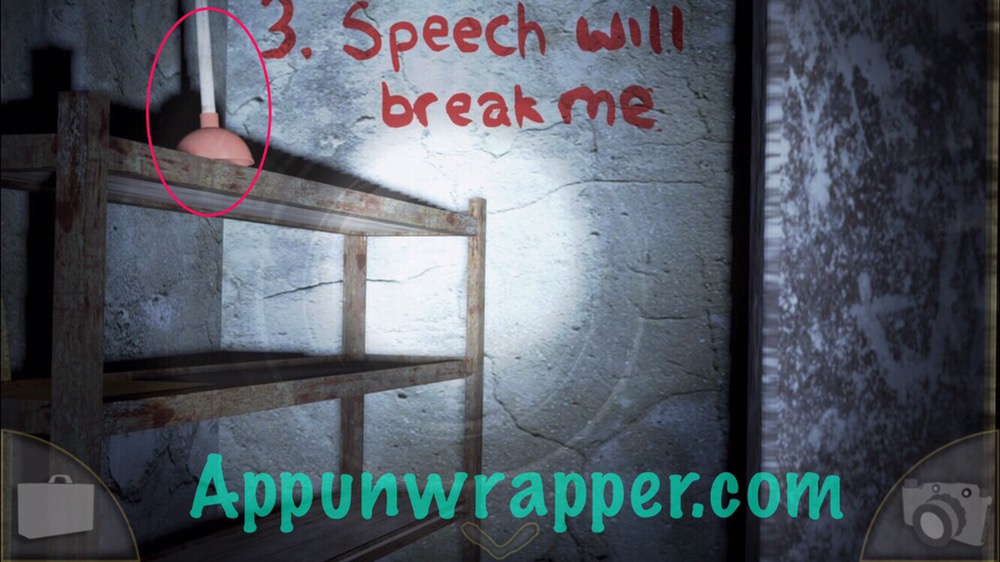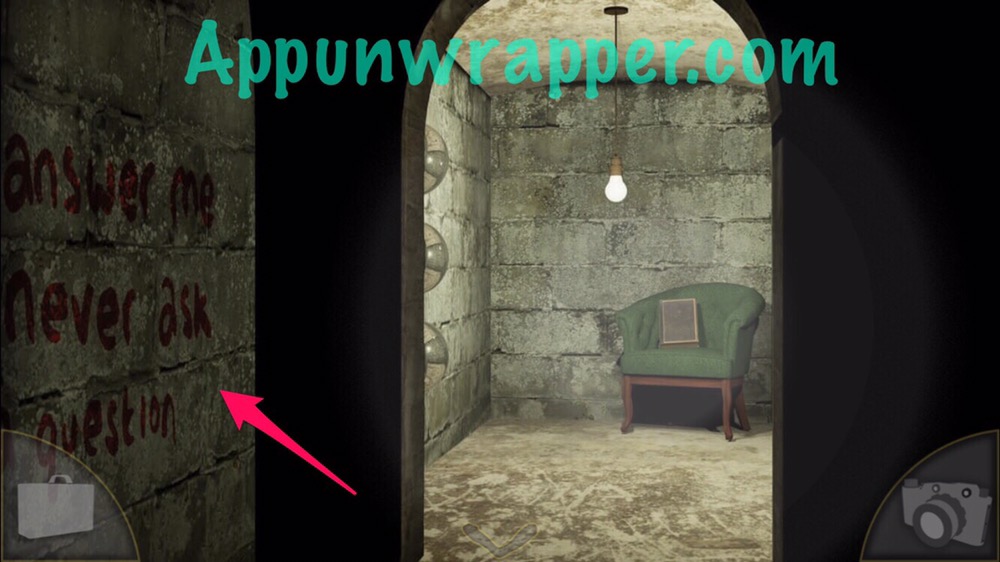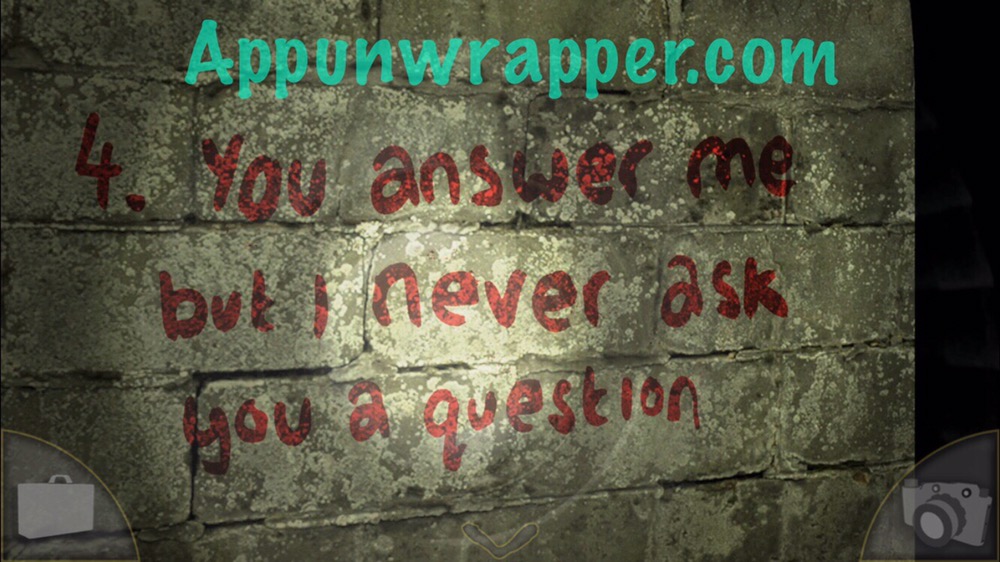 52. Enter the small room near the fourth riddle. Pick up the book. We'll come back to the rest later.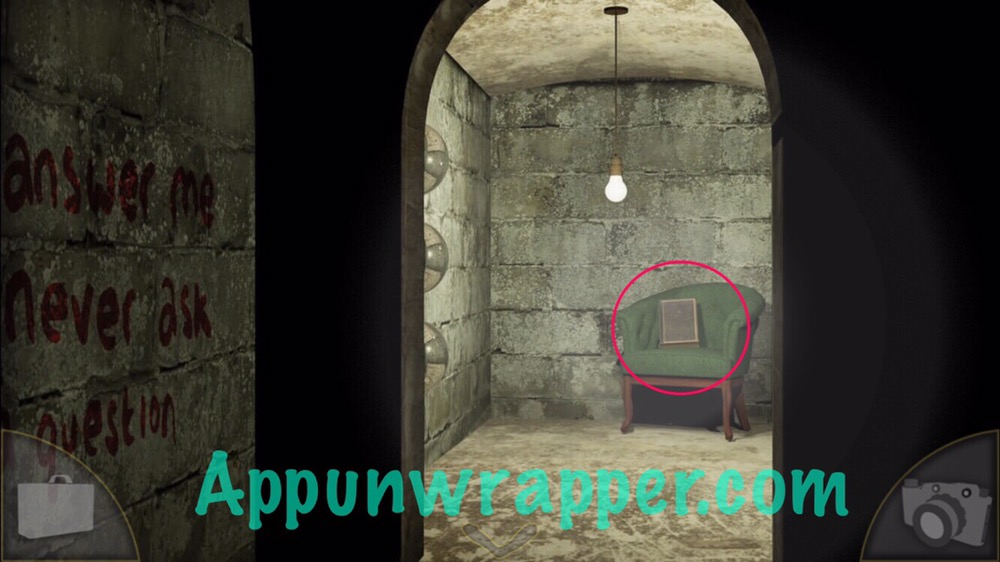 53. Go back up to the bathroom and use the plunger to get the piano key from the toilet.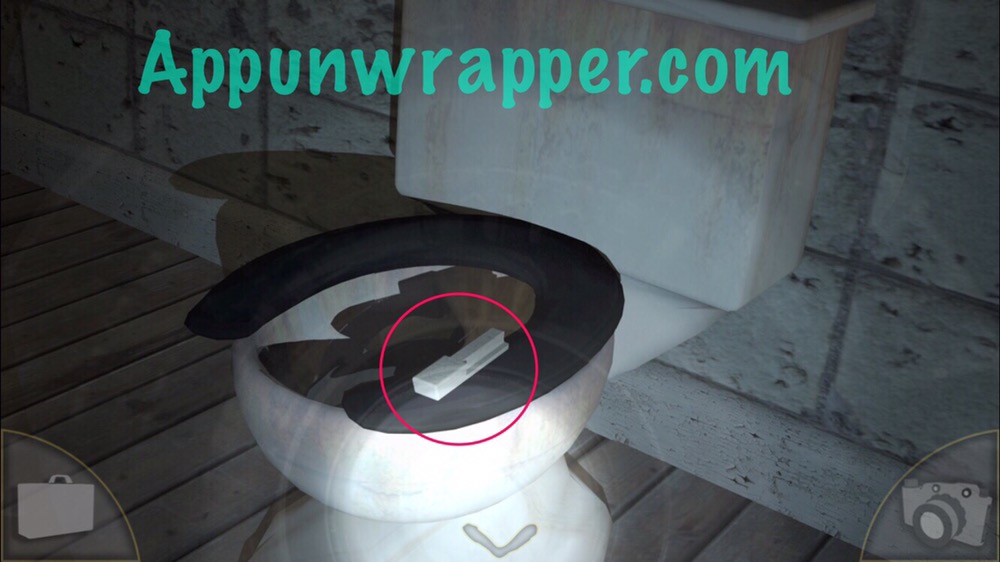 53. Go back to the piano and place the missing key with the rest. Take a photo of the framed art above the piano. It labels the keys for you. Play the keys DEAD on the piano (remember?). Take the Scrabble letter tiles from the drawer.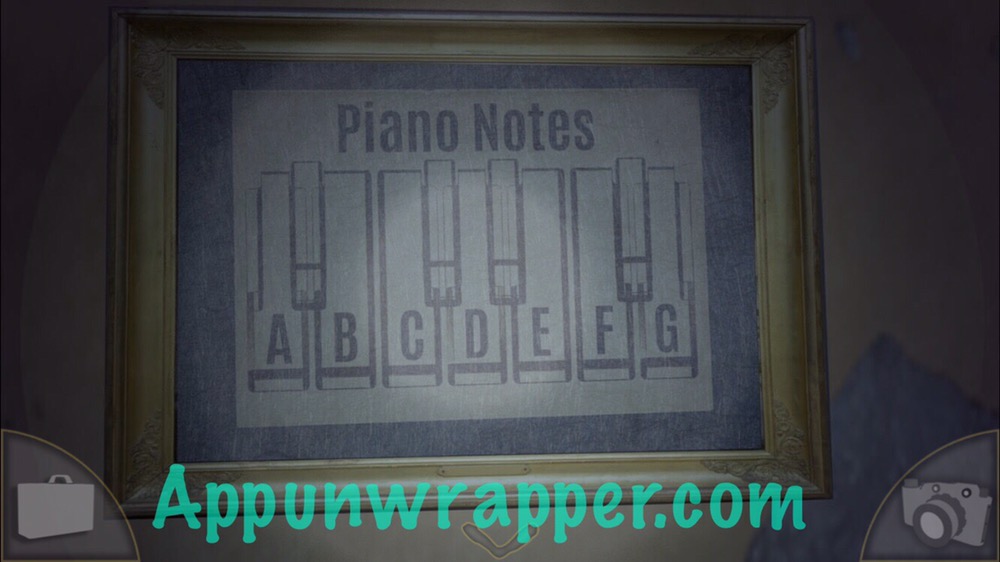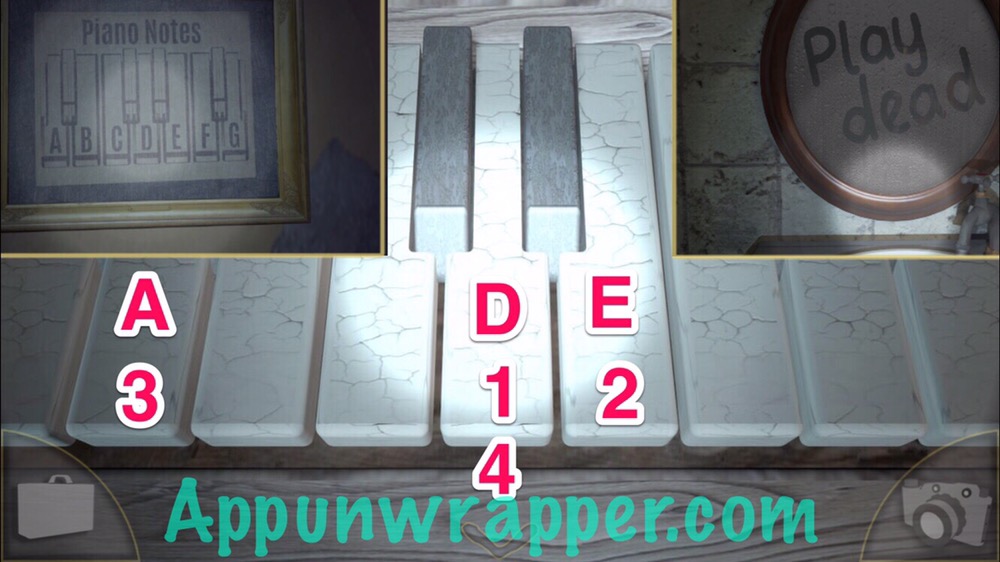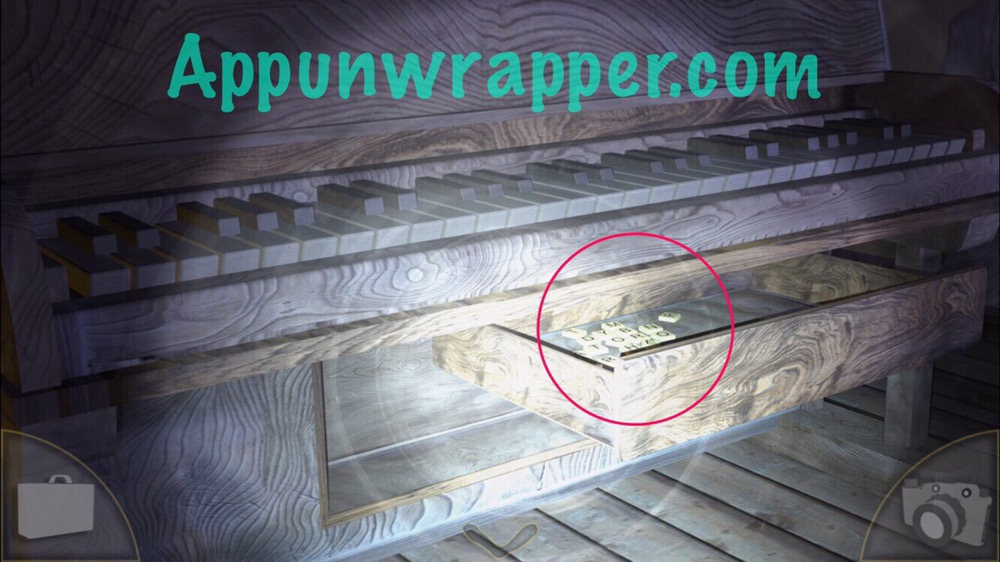 54. Place the scrabble letters on the board on the table. Take out the four riddles and solve them. The first riddle has a very strong clue next to it — the answer is CANDLE.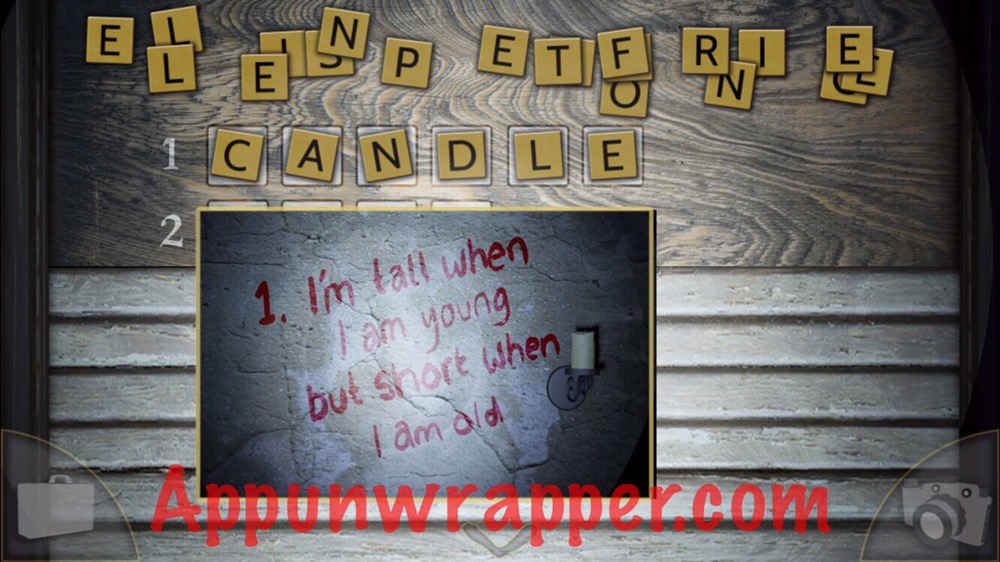 55. The second answer is FIRE.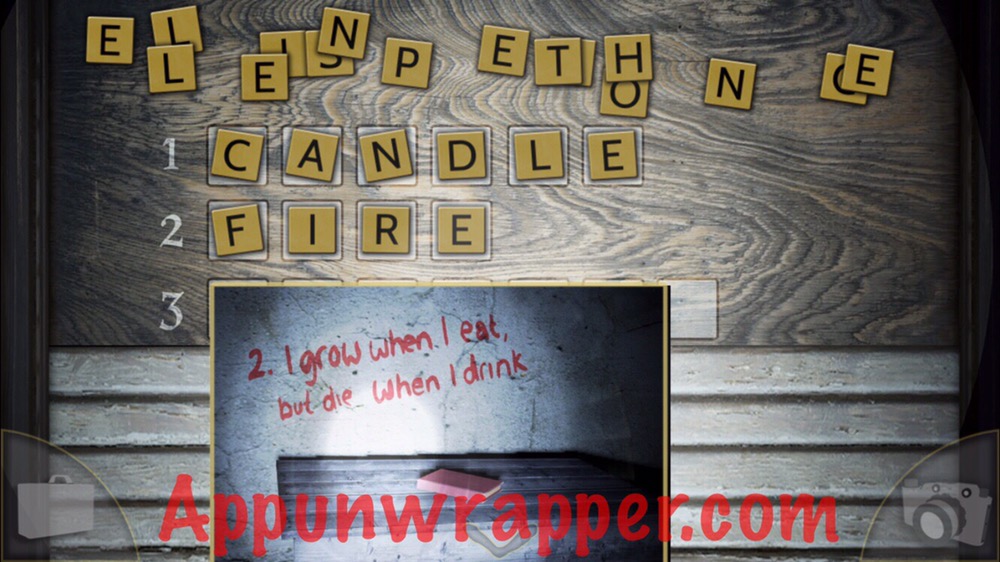 56. The third is SILENCE.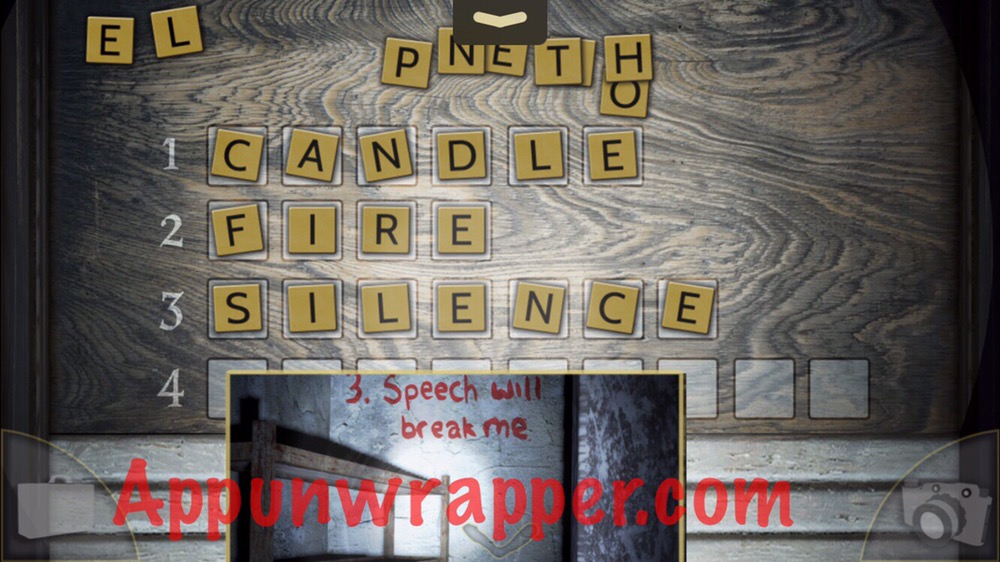 57. And the last one is TELEPHONE.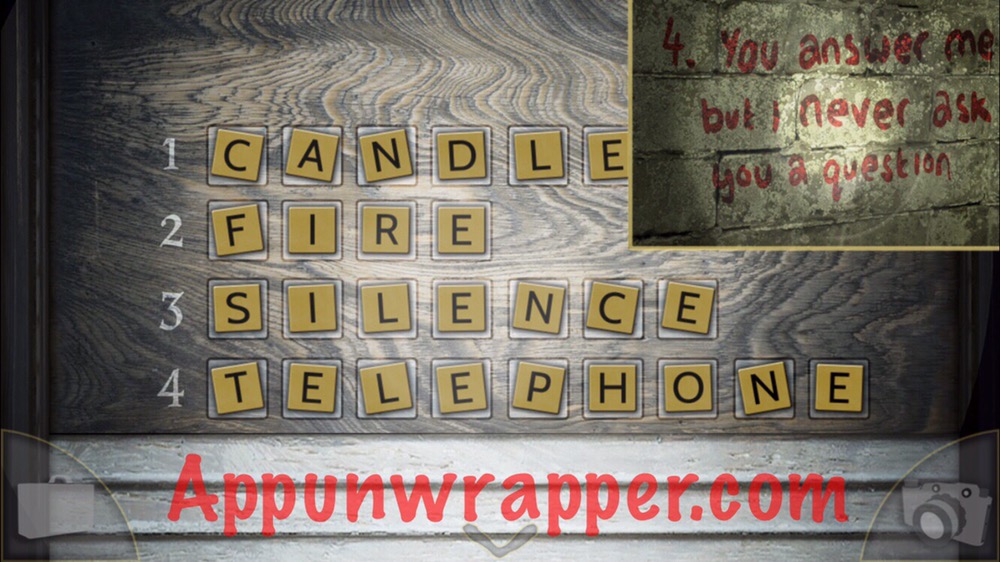 58. The telephone starts ringing. Go answer it. Some ghostly voice says "Find me. Save me. Release me."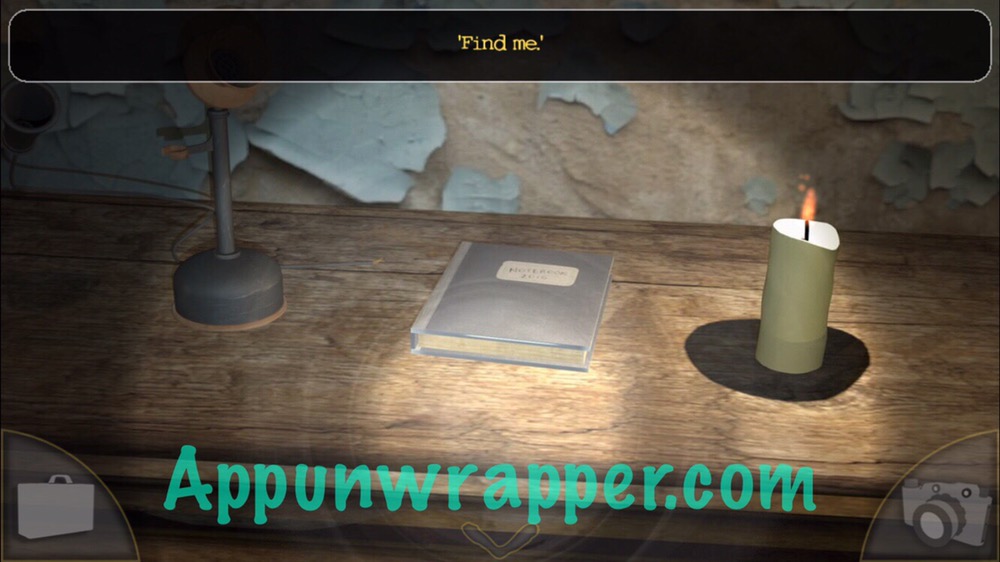 59. Go back upstairs to the office/study. Place the book on the shelf with the others and then press the books in this order: FOUND, SAVED, RELEASED.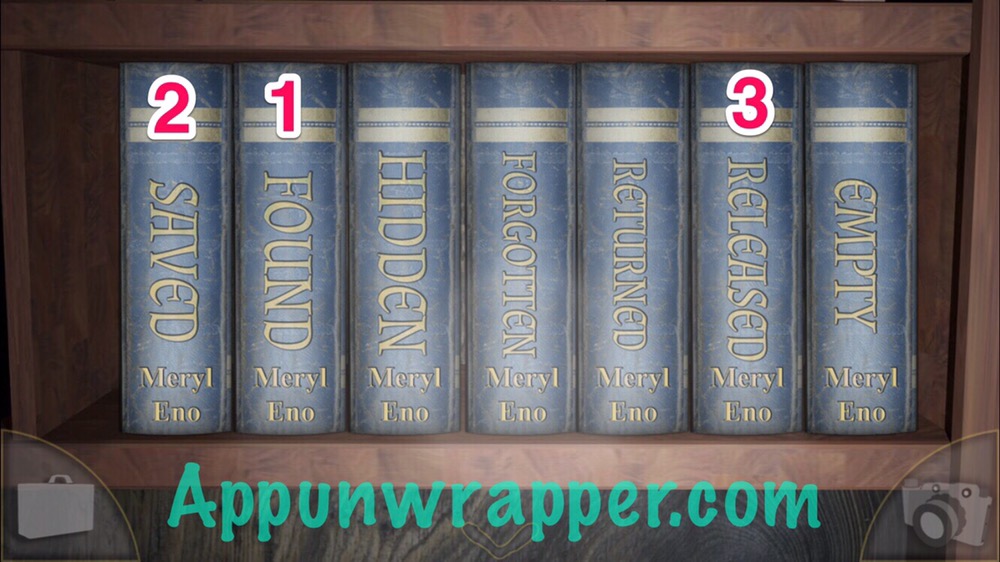 60. The bookshelf moves, revealing a round slot. Insert the colored orb and take the UV light bulb.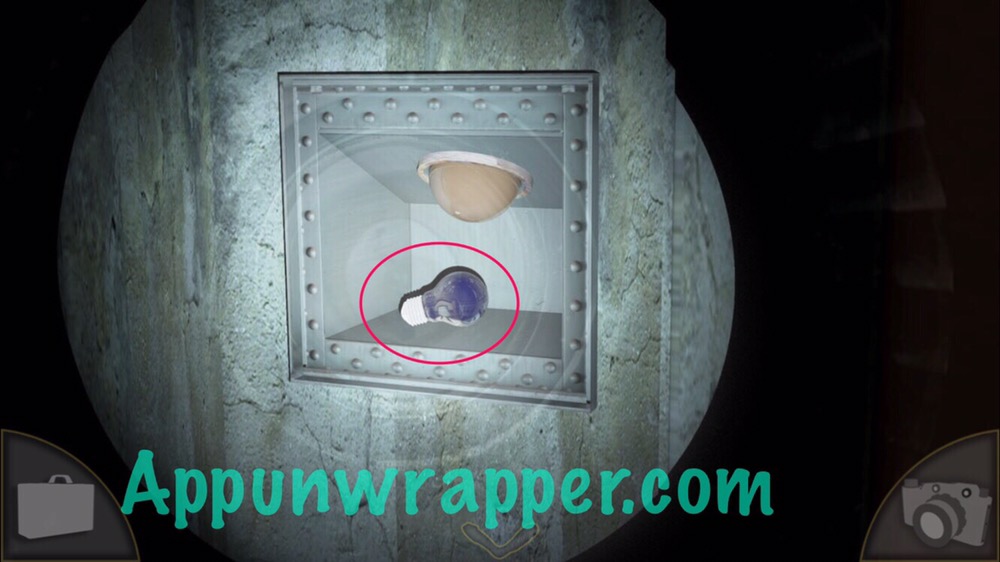 61. Go back to the basement. Find the little room off to the right and swap out the light bulb for the UV bulb. Four hand prints will appear. You need to place a finger on each of them, all at once.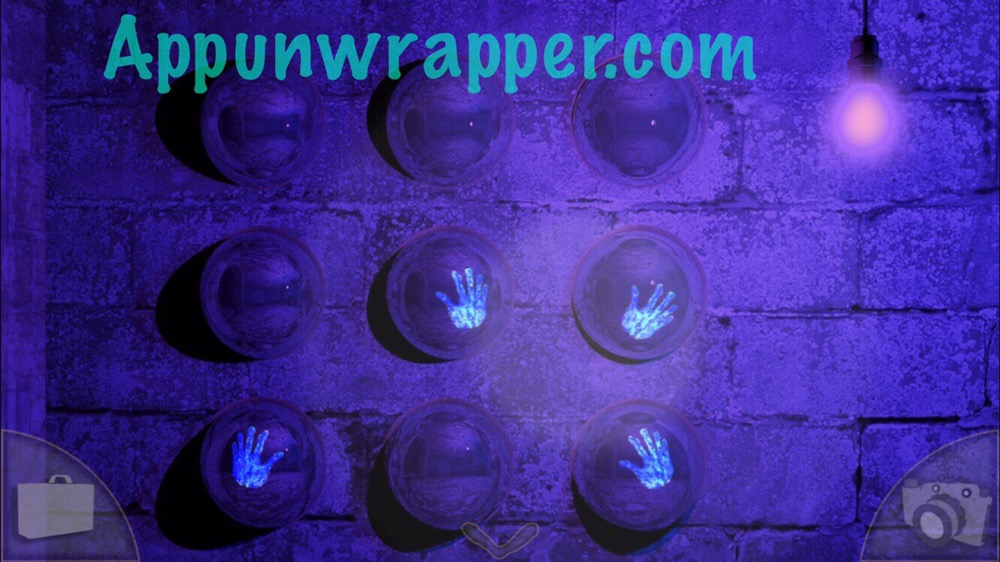 62. Go through the new opening. Your flashlight dies, so use the matches. Then watch the ending!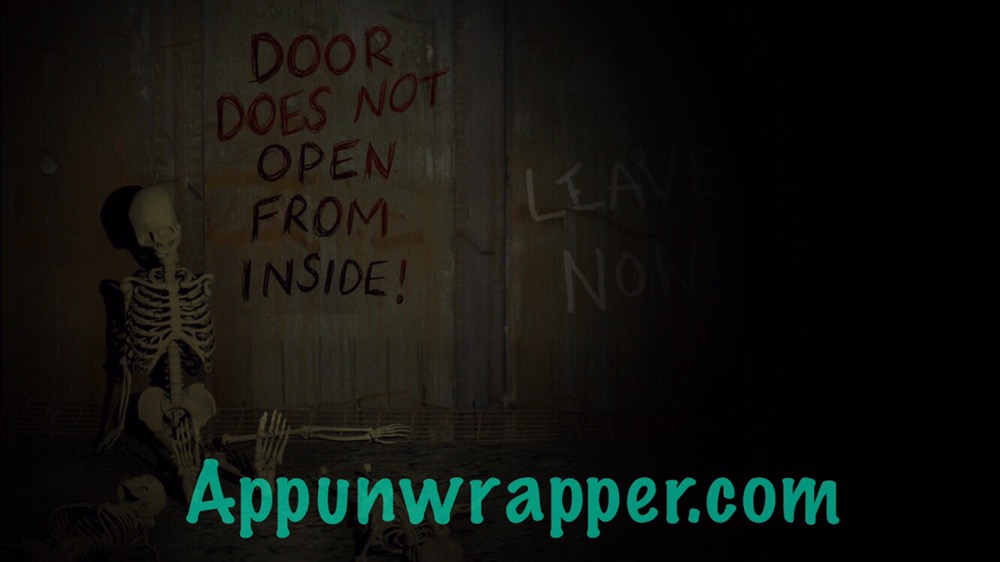 Congratulations! You completed the game!