December 23:
1. Find the battery and the screwdriver. Then head through the doorway to the left.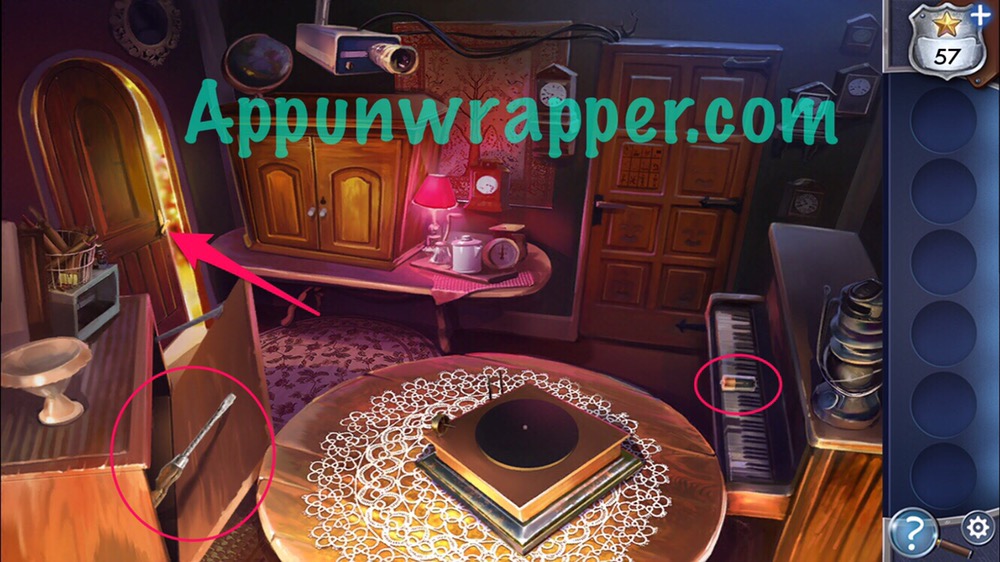 2. Use the screwdriver to open the electric box. Pick up the key, the record, the film, and the candle. Use the candle to light the fireplace. A drawing with an arrow will appear on the window.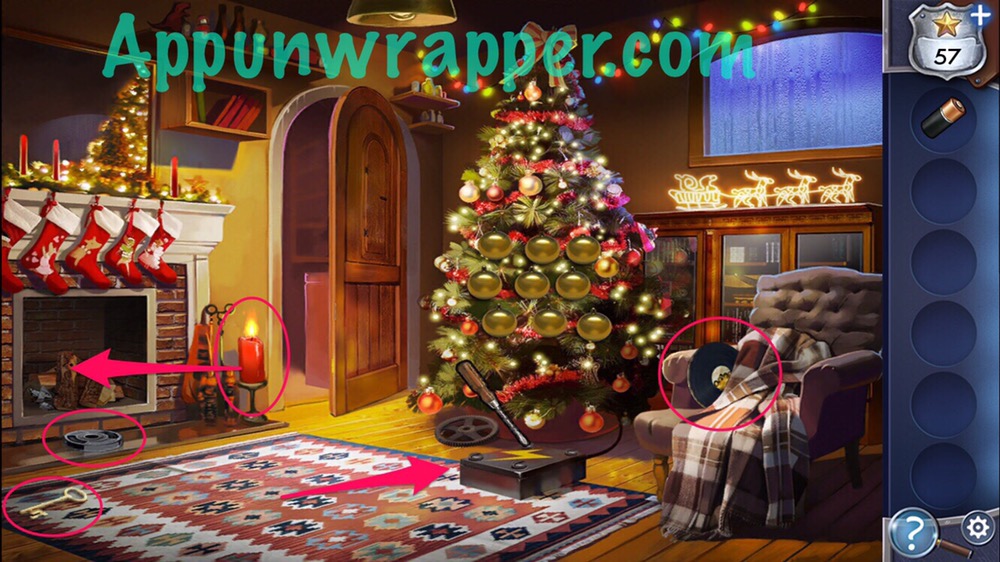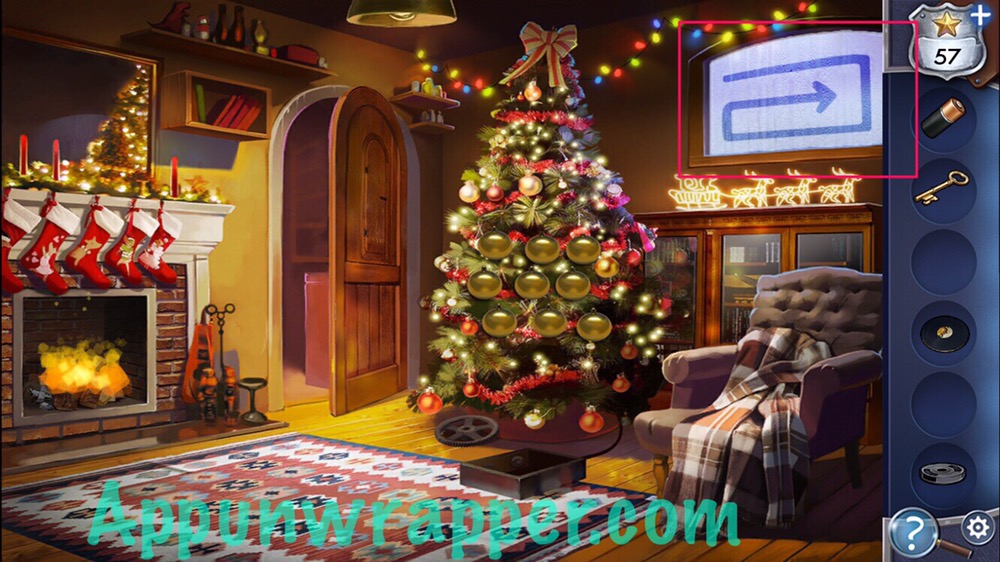 3. Leave the room. Use the key to unlock the dresser. Take the horn. Place the record and the horn on the record player and "12 Days of Christmas" will start playing. The lyrics will be added to your inventory. Add them to the puzzle on the door so you can solve it. Also, look at the scroll inside the horn.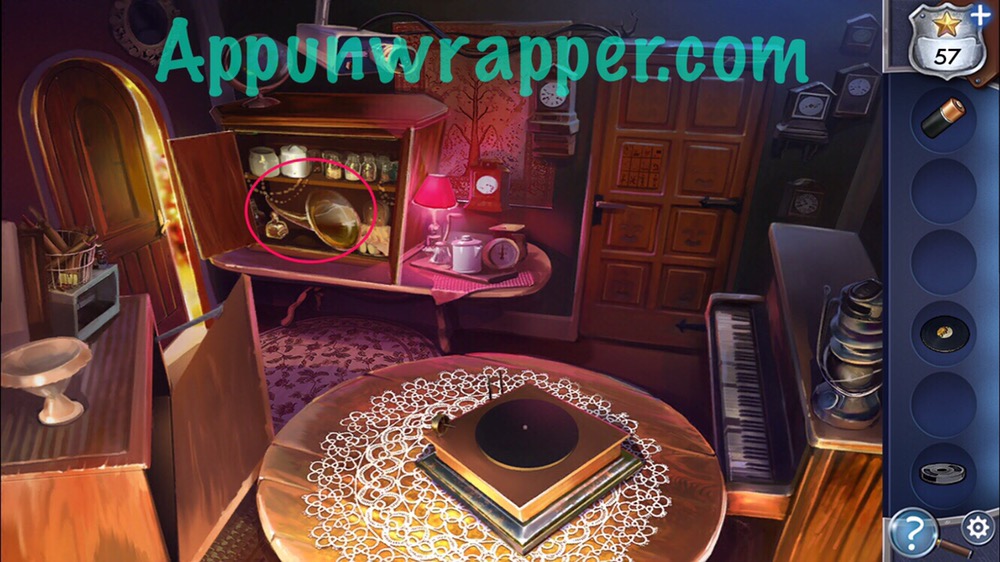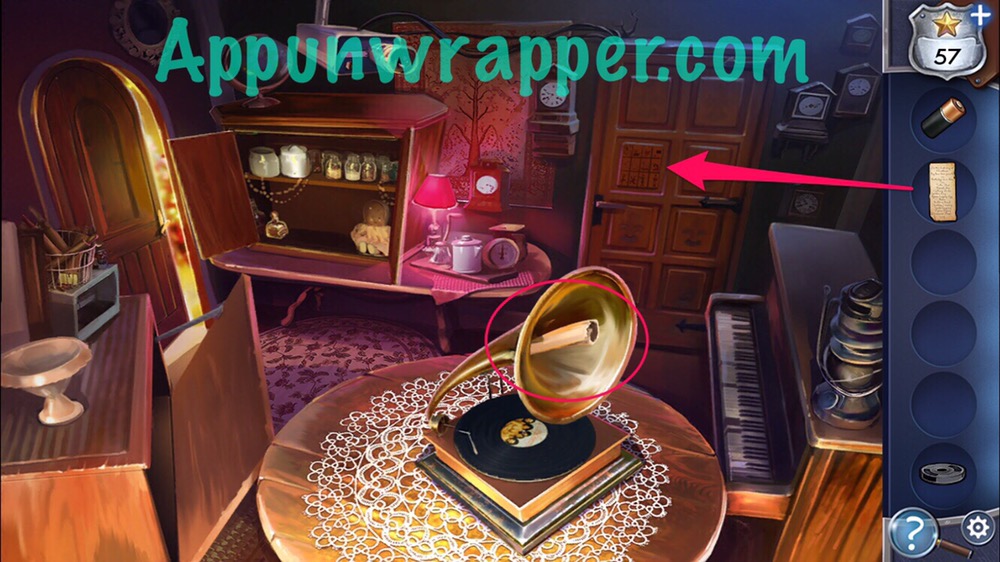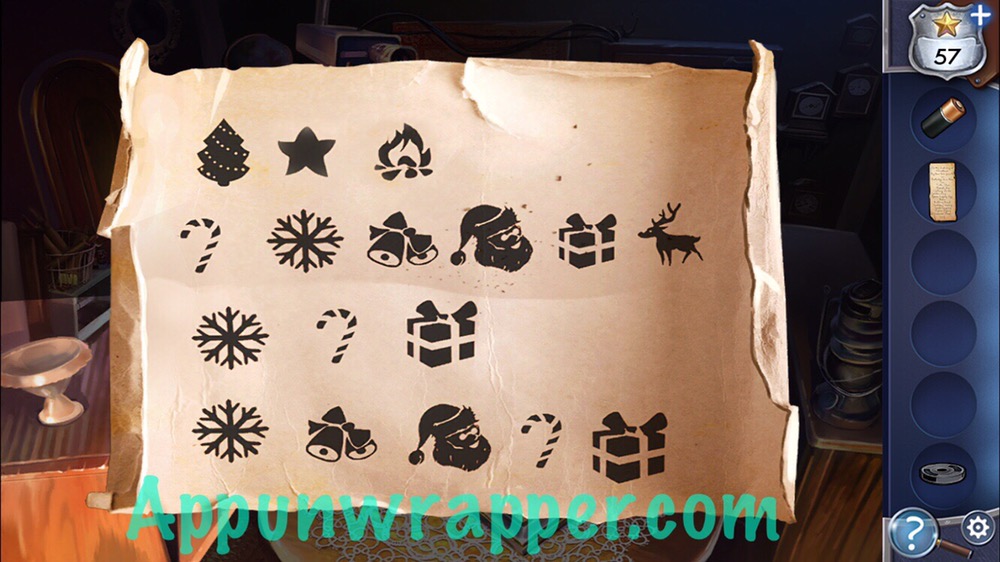 4. Time to solve the "12 Days of Christmas" puzzle. Swap the tiles until the match the lyrics. Use the clue from the window to figure out the order they go in.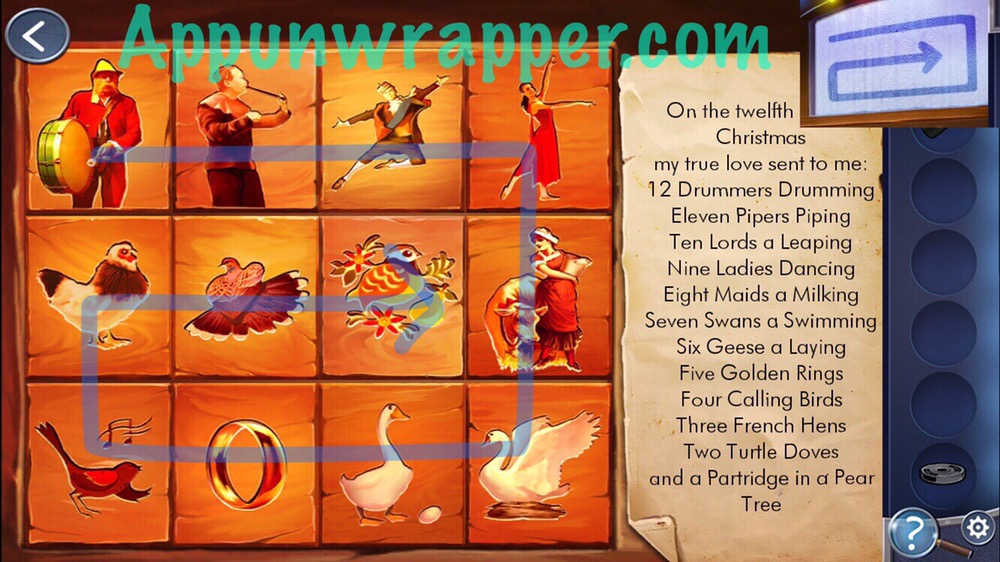 5. Enter the film room. Find the battery and the film. Also, open the little panel on the projector. We'll come back to it later.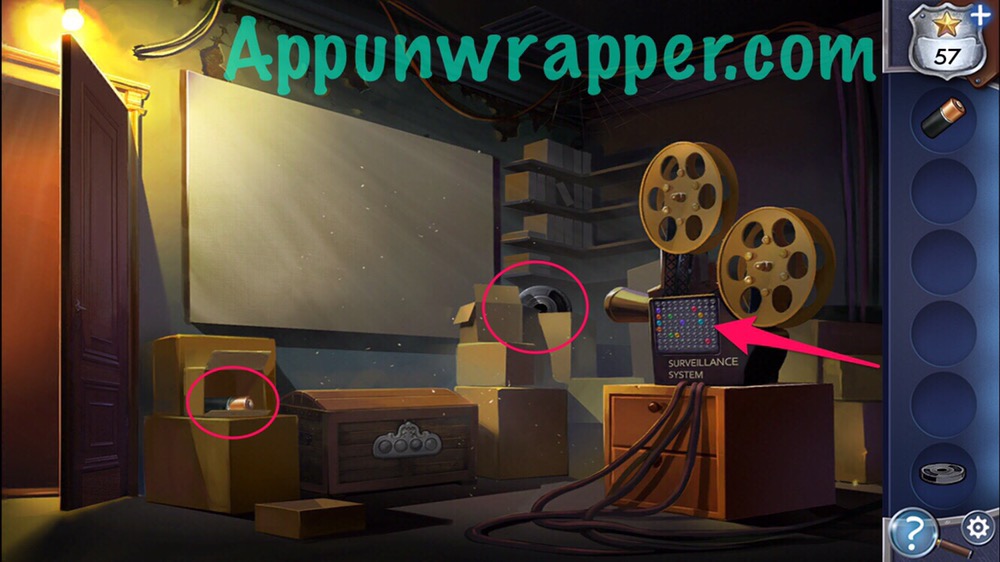 6. Go back to the tree and place the two batteries in the box below it.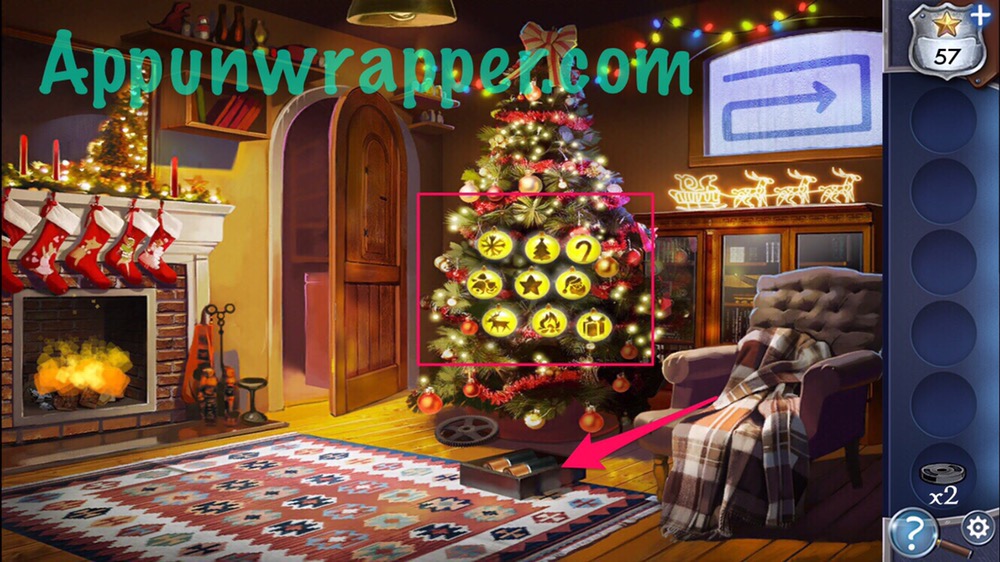 7.The lights will turn on. Trace the symbols of the note inside the gramophone to get four numbers: 1574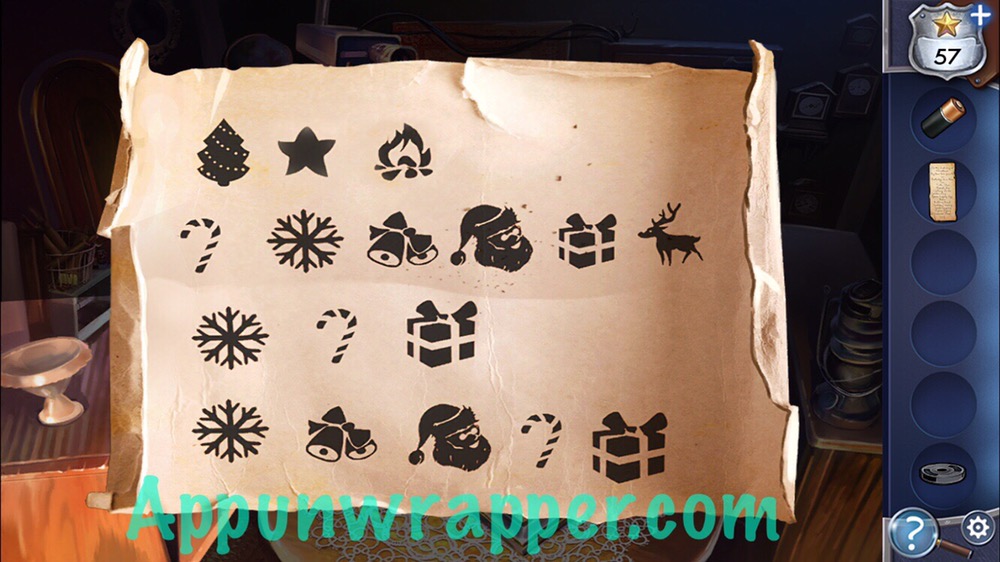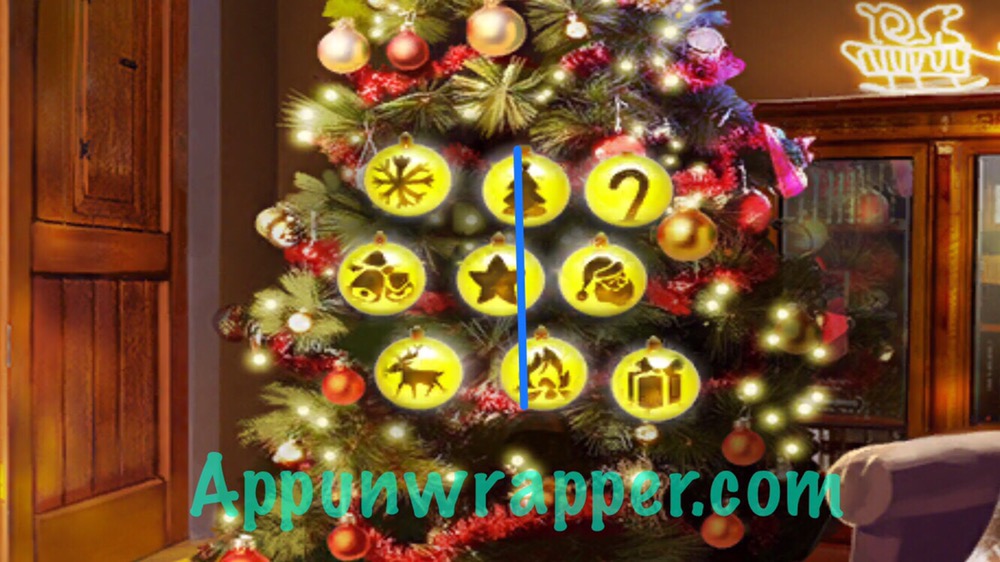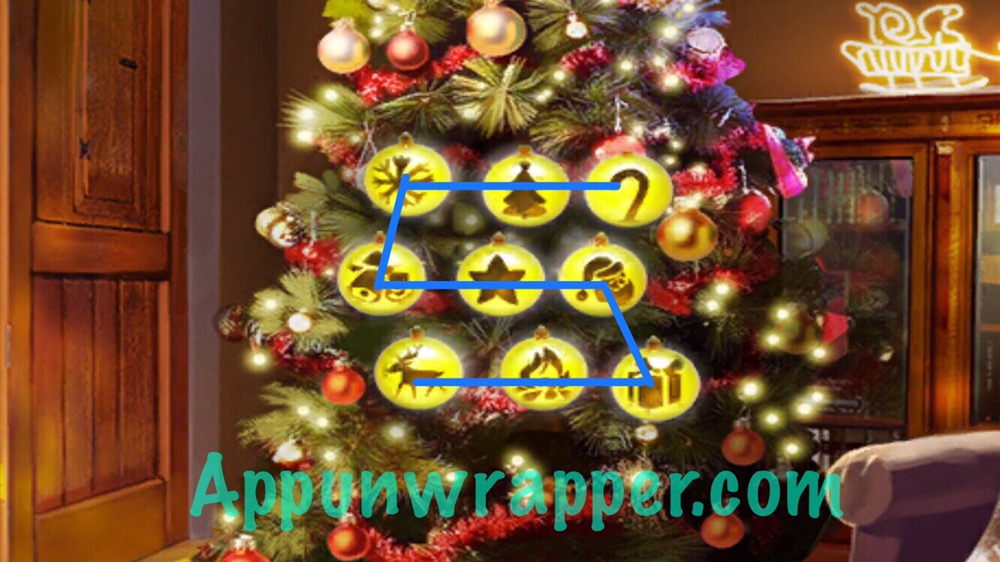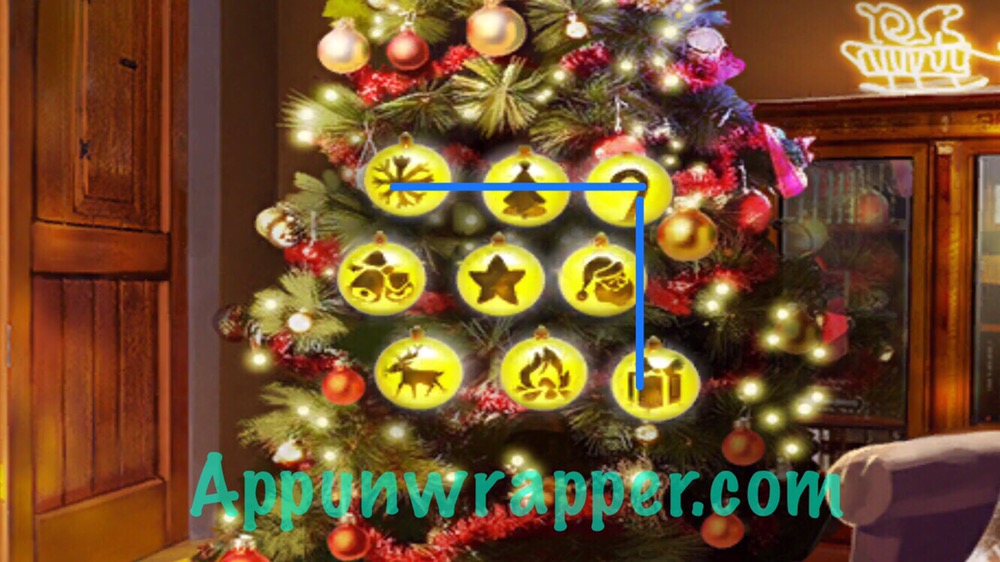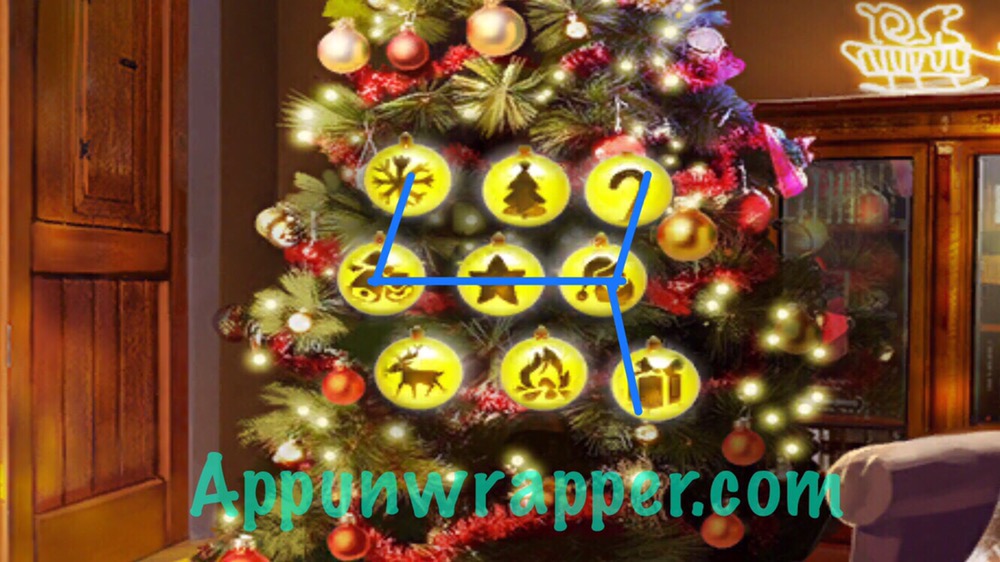 8. Go back to the film room and enter 1574 into the locked box. Take the film from inside. Then tap on the panel on the projector (surveillance system) and add the three films to it.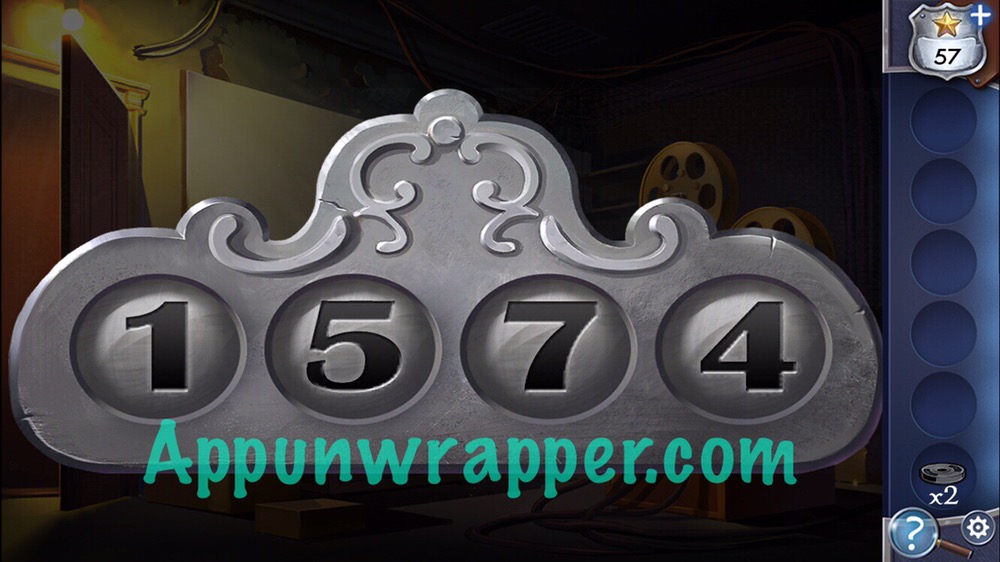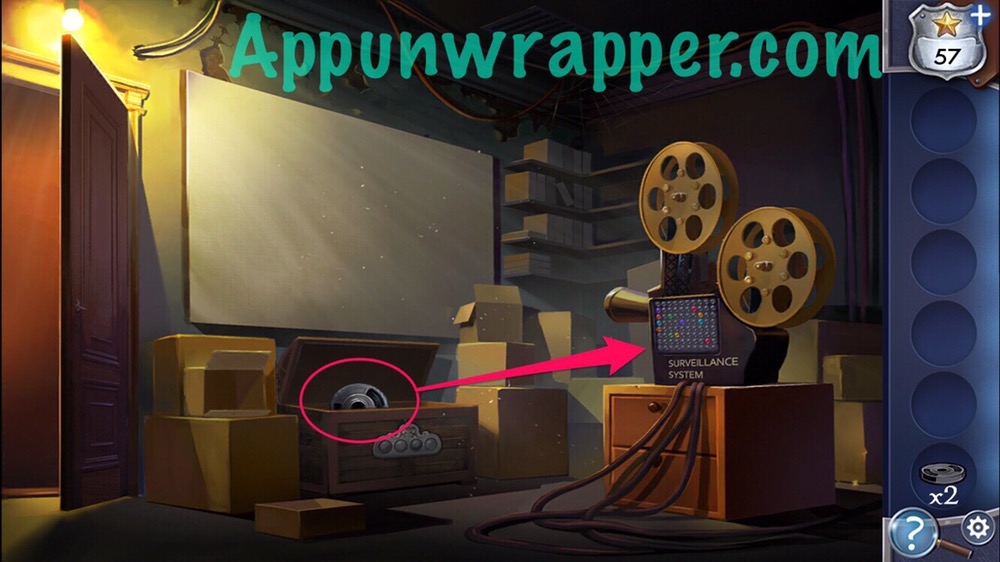 9. You now need to connect the same-colored film pieces together by drawing a path between them. You have to use all the film pieces to solve the puzzle and complete Chapter 3!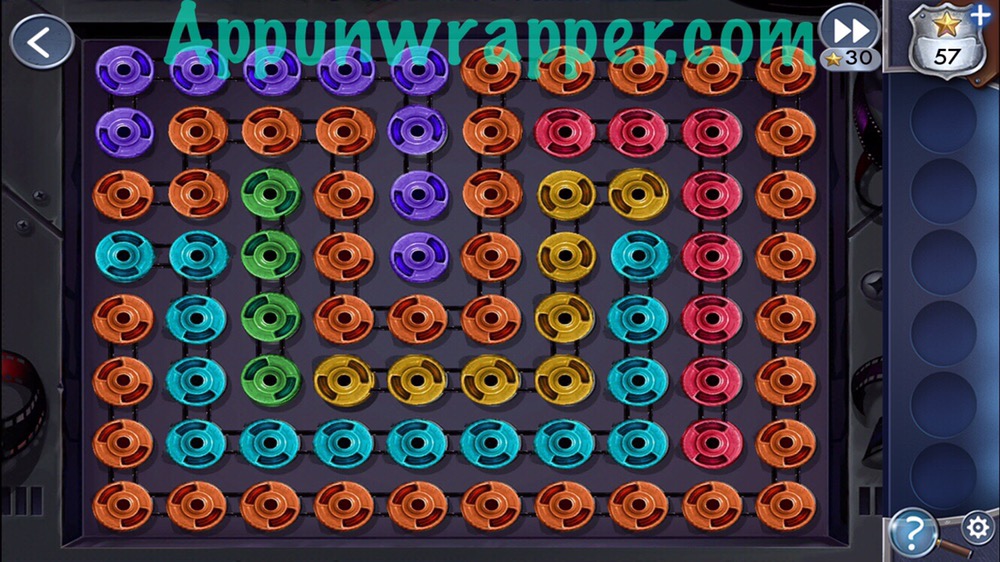 Click on the little numbers below to continue to Chapter 4 and December 24 or click here.
***
Note: Sometimes a promo code is provided for a game, but it does not affect the review in any way. At AppUnwrapper, we strive to provide reviews of the utmost quality.

Check out my recommended list for other games you might like.

If you like what you see on AppUnwrapper.com, please consider supporting the site through Patreon. Every little bit helps and is greatly appreciated. You can read more about it here. And as always, if you like what you see, please help others find it by sharing it.

I also offer affordable testing and consulting for iOS developers.

COPYRIGHT NOTICE © AppUnwrapper 2011-2020. Unauthorized use and/or duplication of this material without express and written permission from this blog's author is strictly prohibited. Links may be used, provided that full and clear credit is given to AppUnwrapper with appropriate and specific direction to the original content.