Adventure Escape: Hidden Ruins – Mystery Story
By: Haiku Games
This is a complete step-by-step walkthrough guide with hints, tips, tricks, answers and solutions for the iOS and Android adventure game, Adventure Escape: Hidden Ruins – Mystery Story by Haiku Games. Feel free to ask for extra help in the comments section.
Looking for my Dark Ruins walkthrough?
Walkthrough:
Chapter 1 | Chapter 2 | Chapter 3 | Chapter 4 | Chapter 5 | Chapter 6 | Chapter 7
Chapter 1:
You can watch my video for Chapter 1 here or continue below for my step-by-step guide:
1. Follow the tutorial. Pick up the machete and use it to cut the vines. Pick up the stars and get the free stars.
2. Pick up the shovel and use it on the tablet stuck in the ground.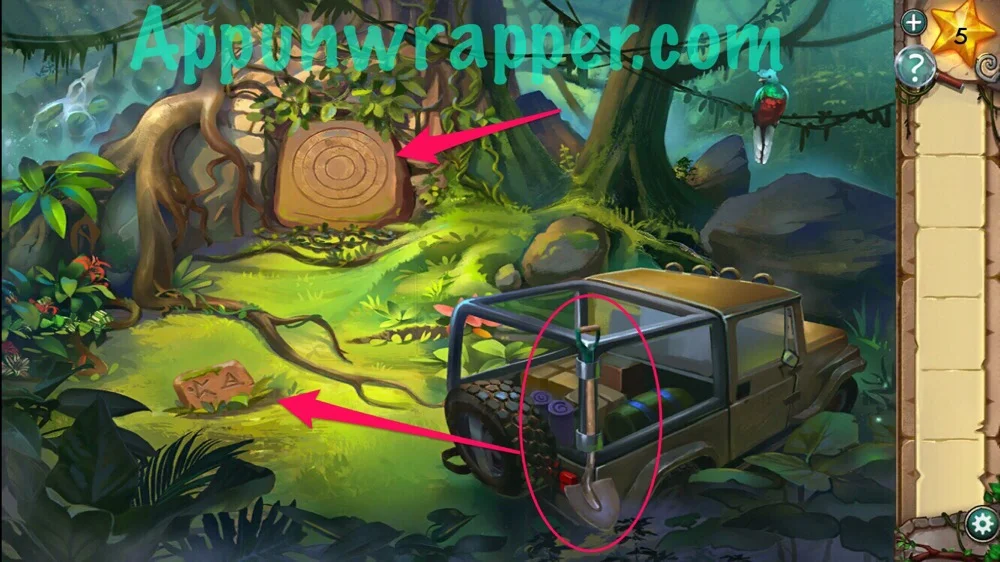 3. Look at the tablet. Then look at the wheel blocking the entrance. Rotate each disc so the symbols from the tablet look the same as they do on there. Then go through.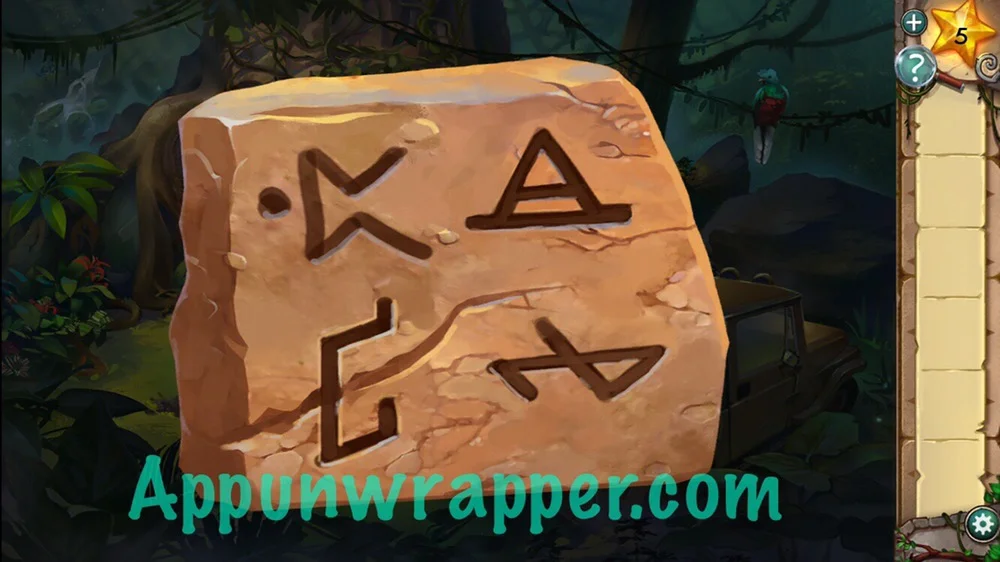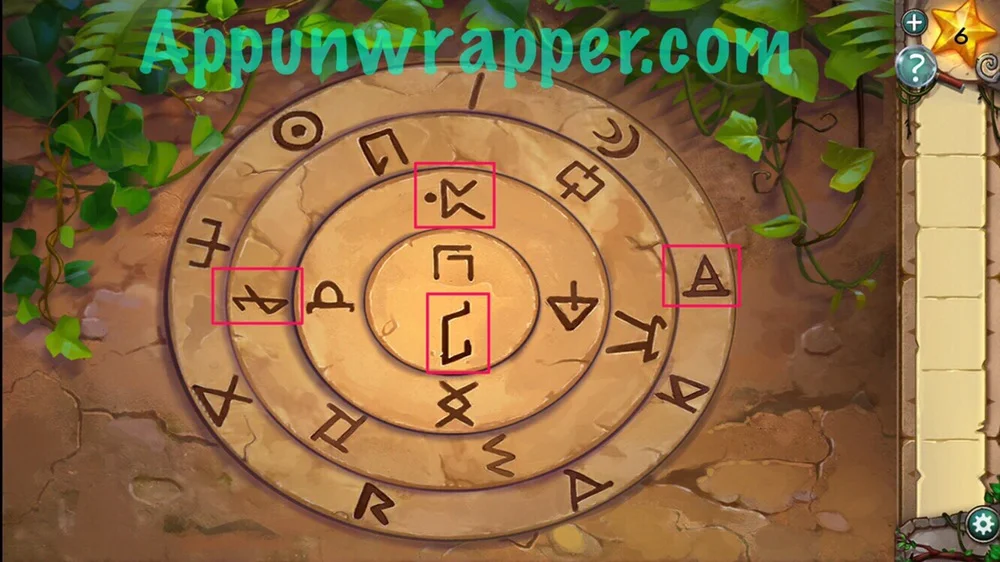 4. Pick up the torch and use the fire to light it. Then light the oil lining the bridge.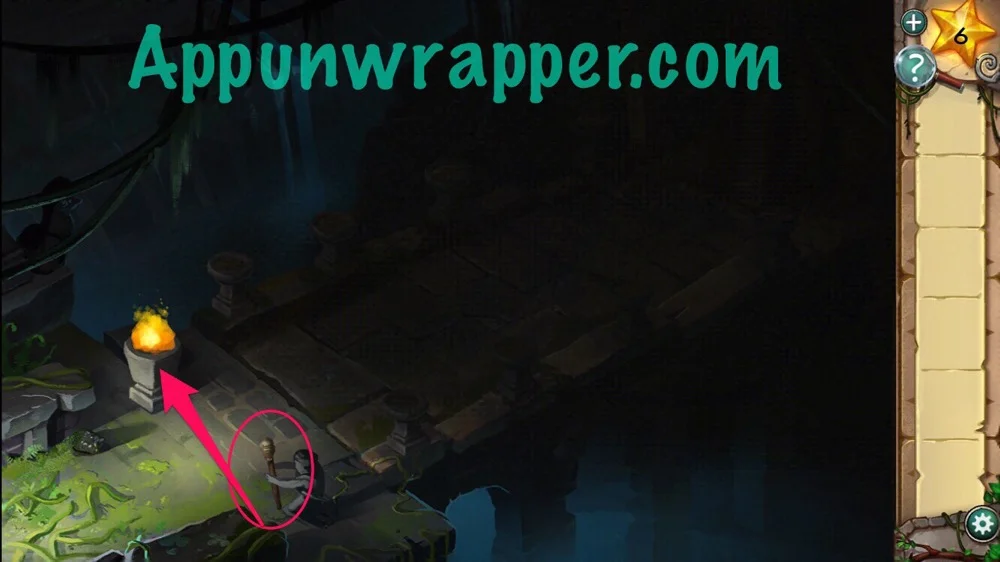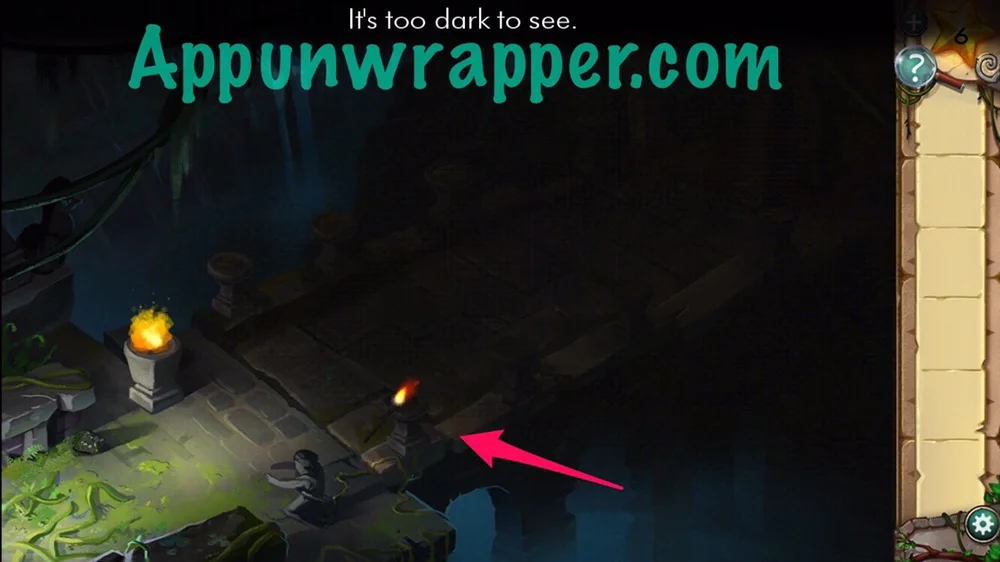 5. Tap the correct stones in order to cross the bridge without it falling and continue to the next scene.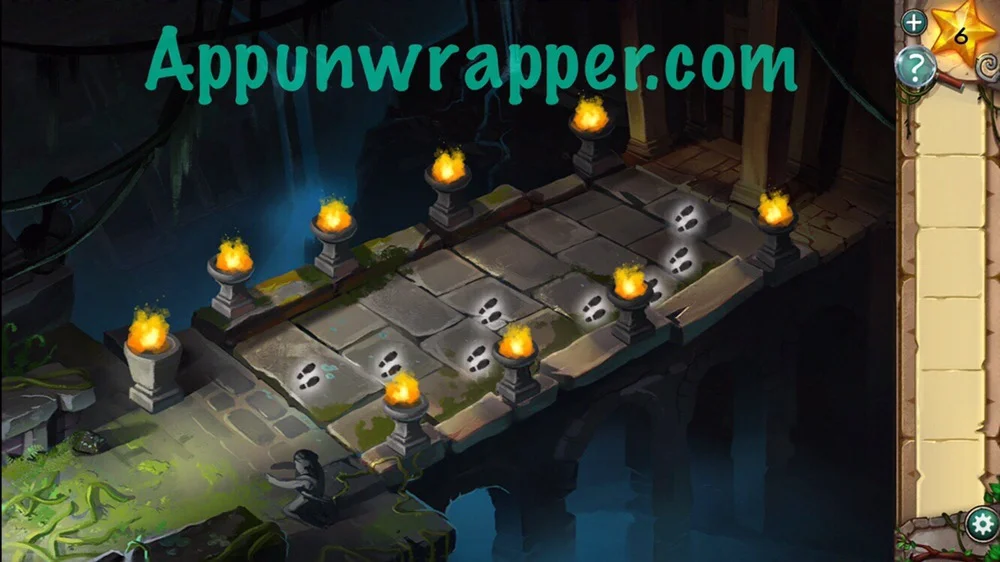 6. Go through the left doorway. Pick up the ceremonial dagger and use it to cut off some vines.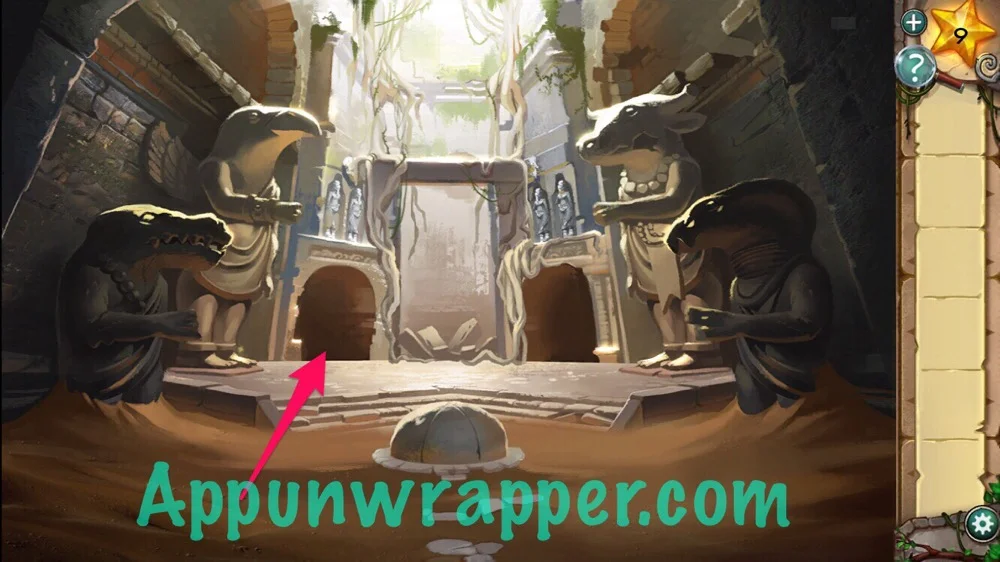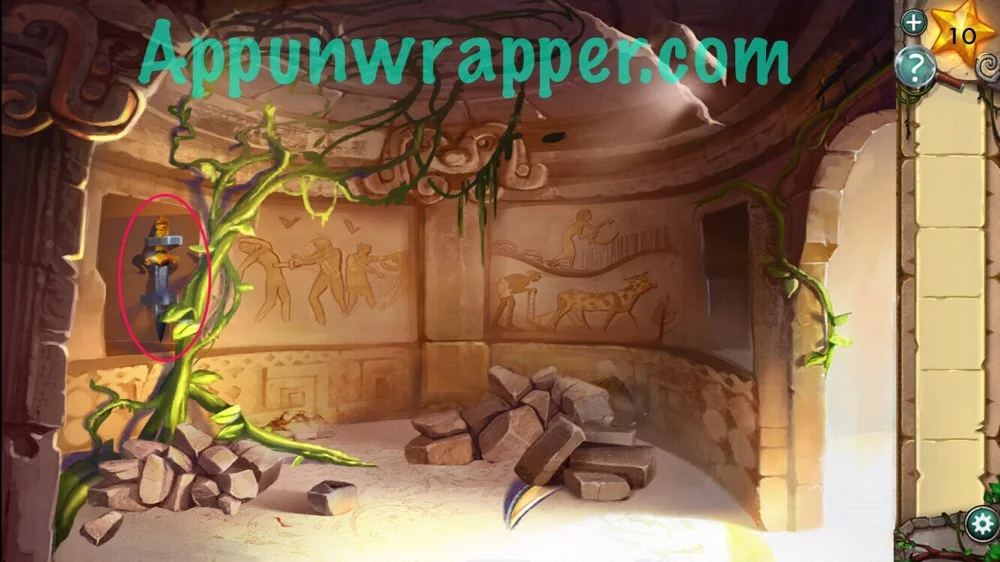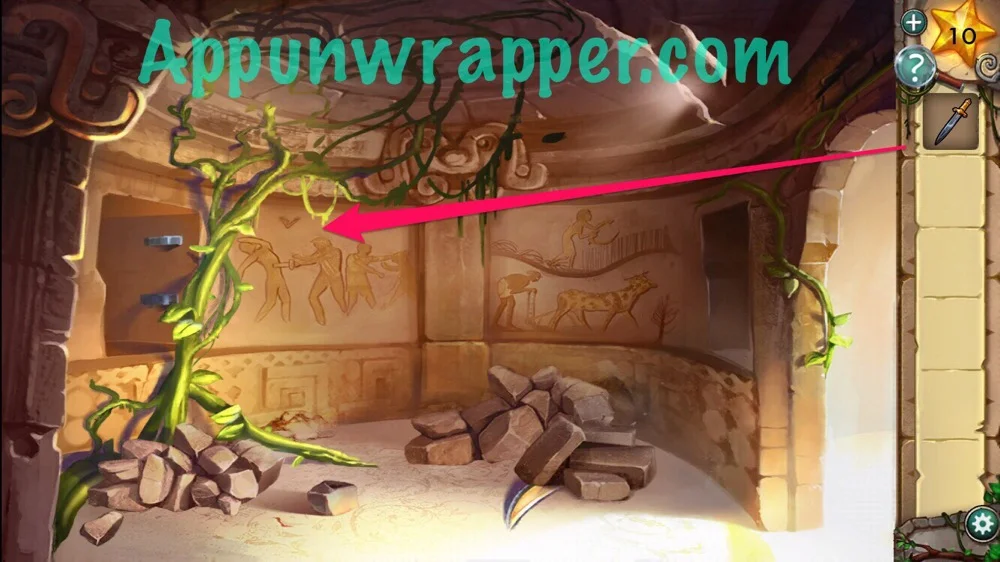 7. Pick up the vines. Move the piles of rubble aside to find two parts of a scythe. Use the vines to combine them. Pick up the full scythe.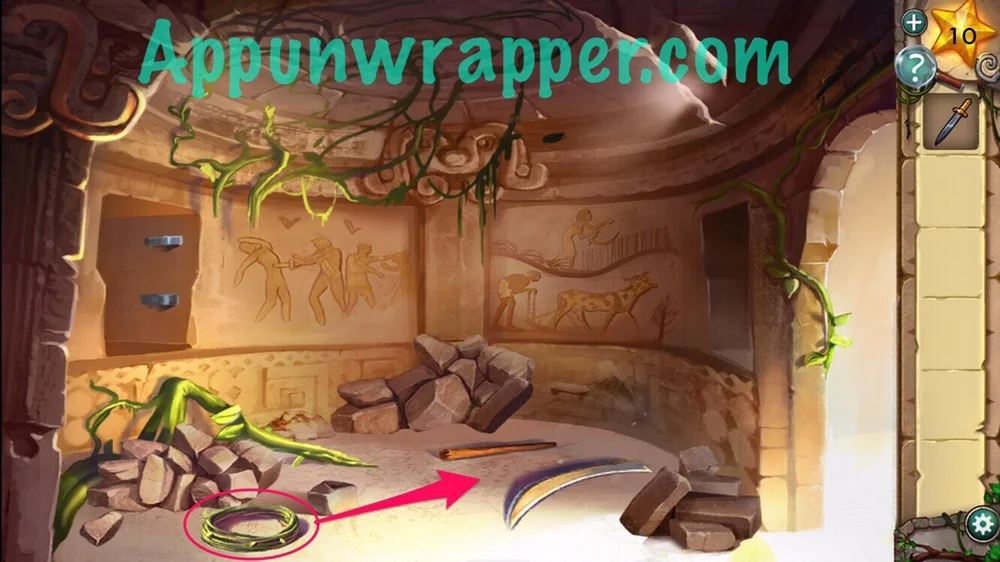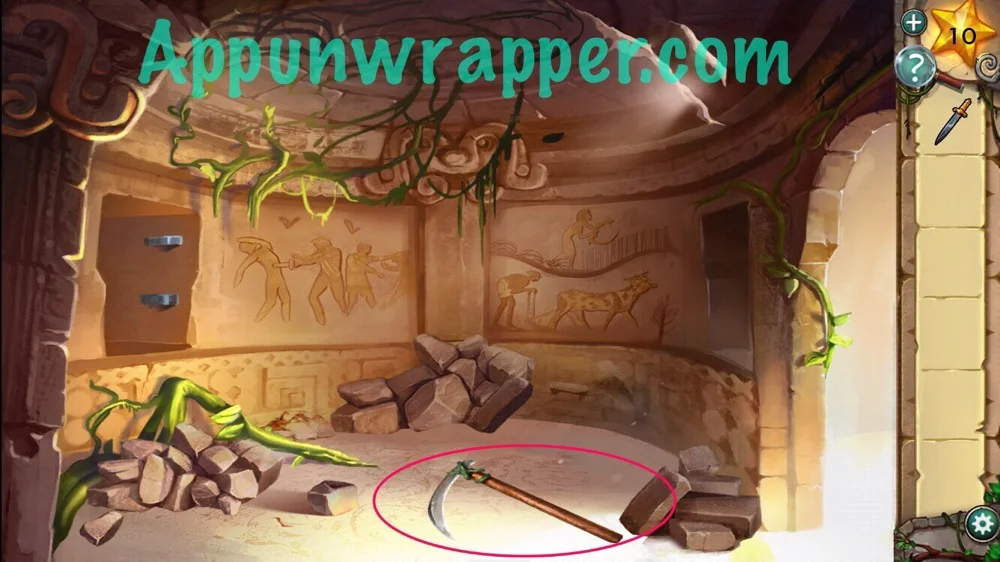 8. Before leaving, look at the drawings on the wall to get some clues for a bit later.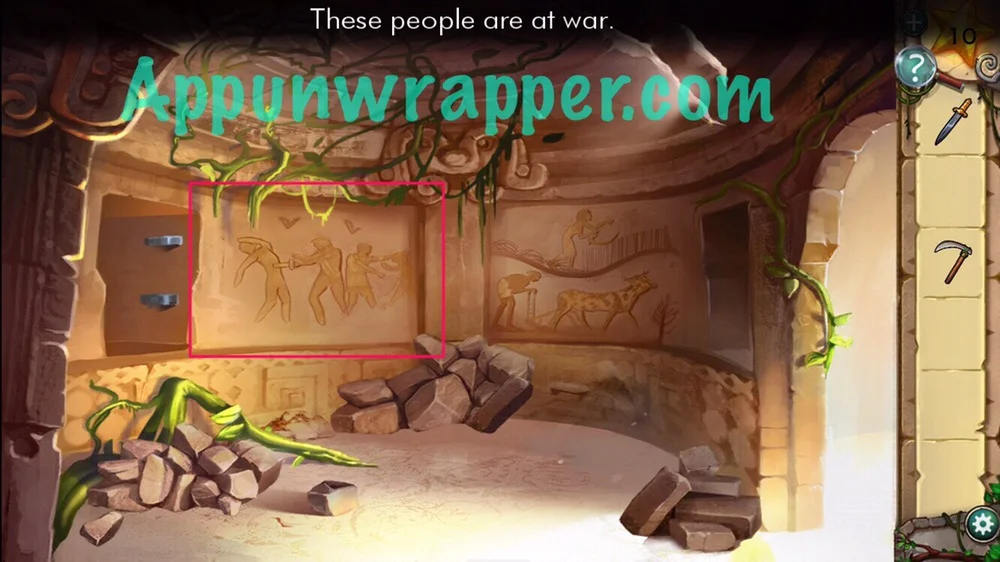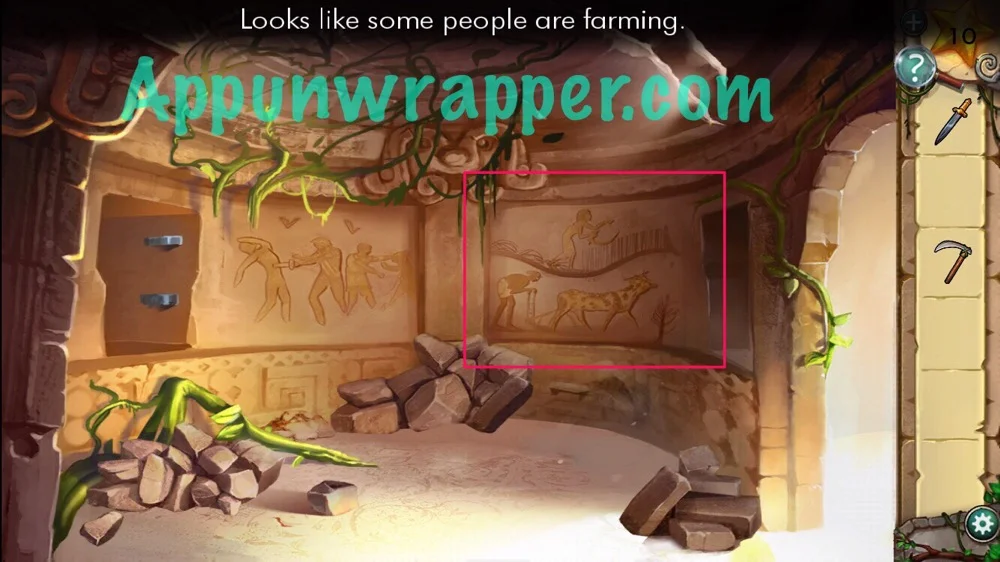 9. Leave and go through the right door. Use the dagger to cut a slit in the tree/vines. Pick up the scroll and three pottery shards. Pick a leaf.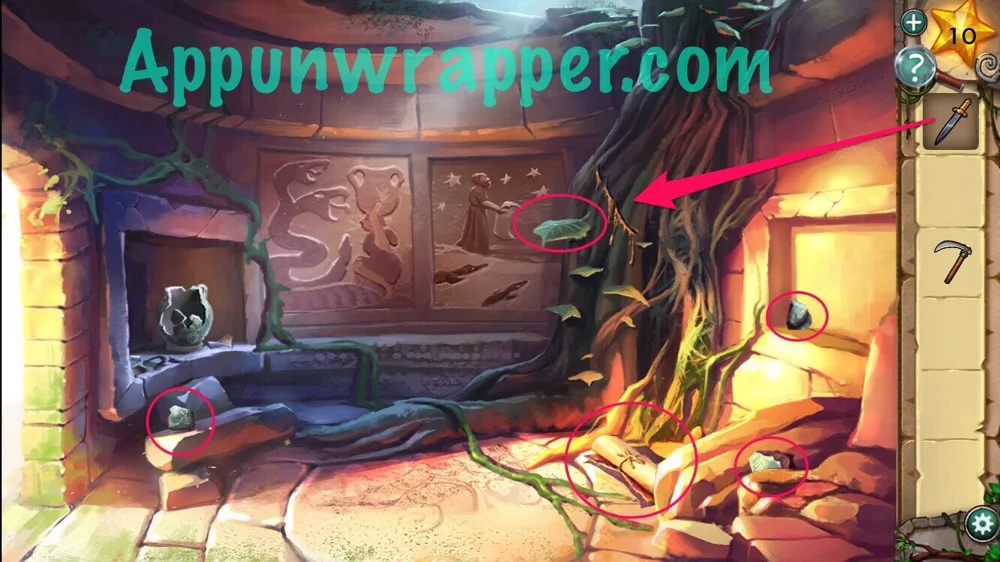 10. Use the leaf to collect some sap from the tree. Then tap on the broken ancient pot and add all three shards to it. Put the pot back together and use the sap to glue it. Pick it up.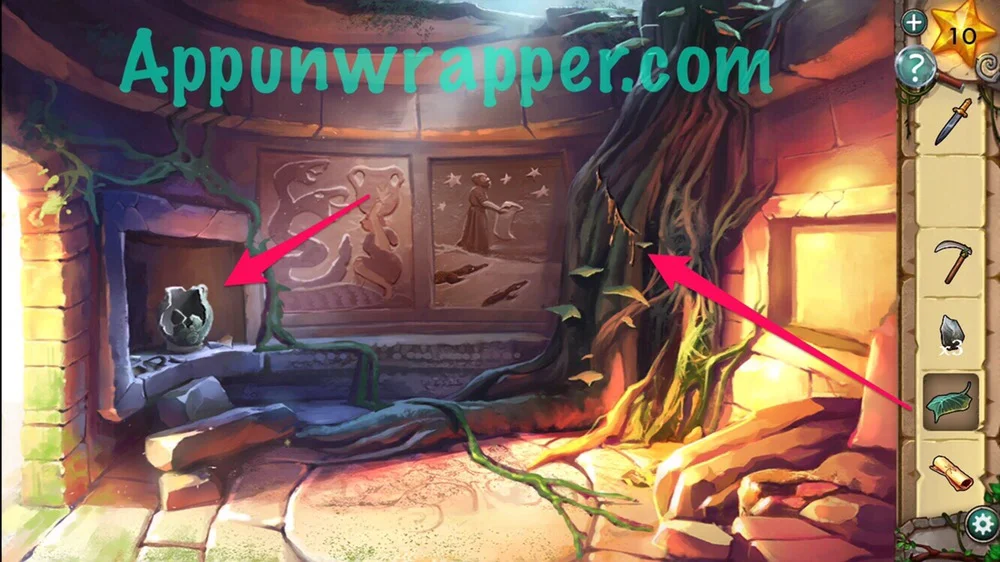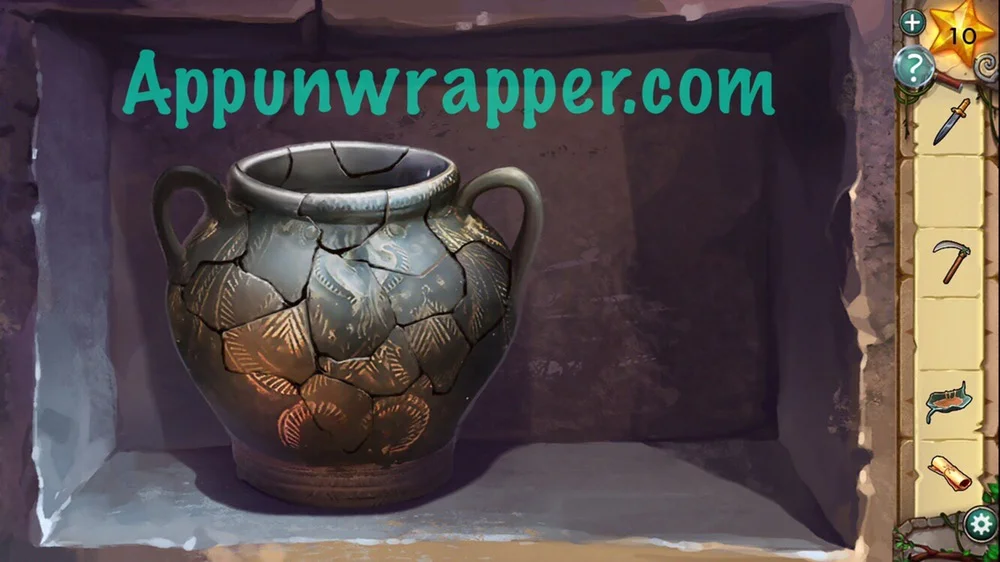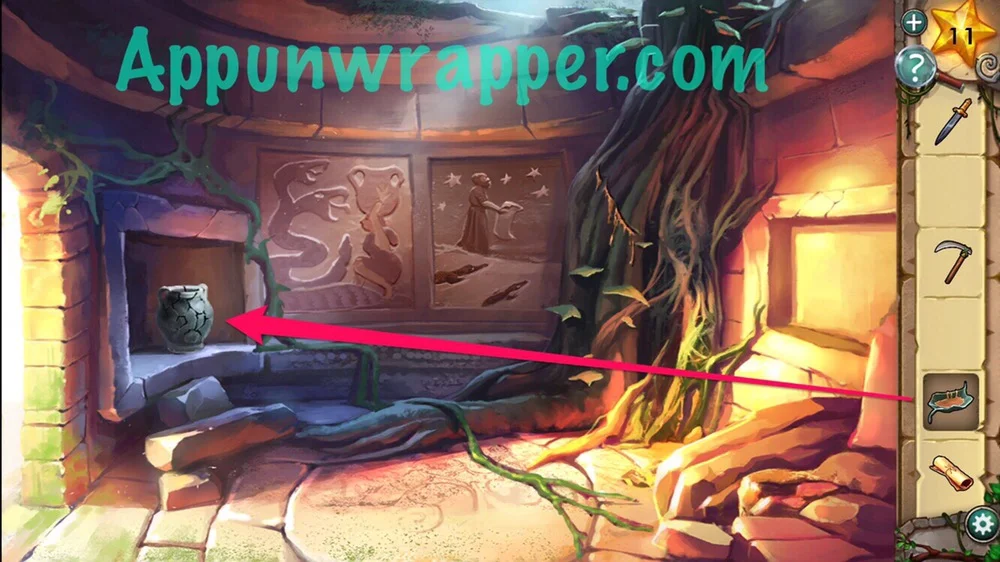 11. Look at both drawings on the wall for two more clues.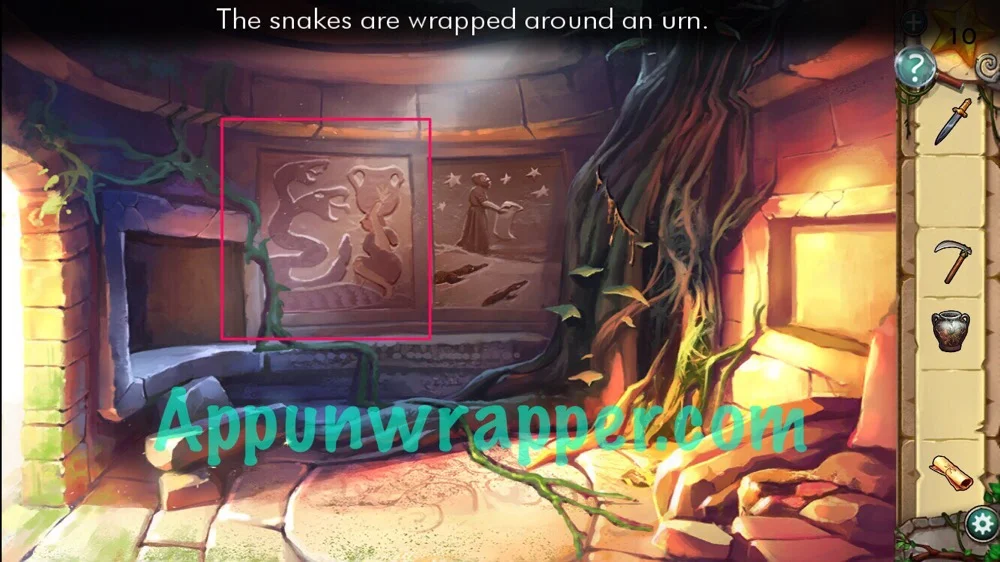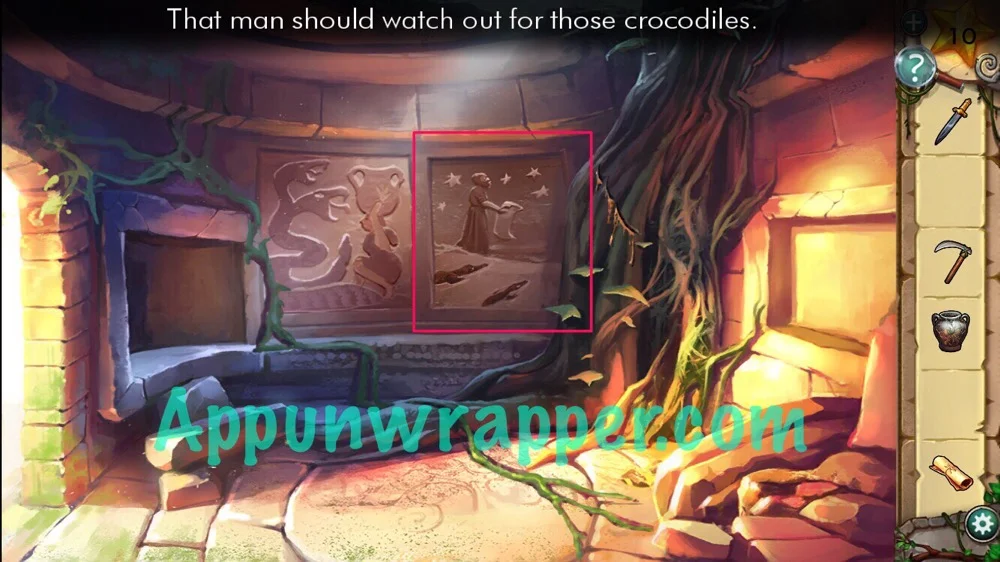 12. Go back outside and use all the clues from the walls to figure out which items to give each statue. The clues were:
"These people are at war." — there are hawks in this drawing. So give the Hawk Head Statue the ceremonial dagger.
"Looks like some people are farming." — There's an ox in this drawing. Give the scythe to the Ox Head Statue.
"The snakes are wrapped around an urn." — give the urn/pot to the Snake Head Statue.
"That man should watch out for those crocodiles." — the scroll is in this painting with the crocodiles, so give the scroll to the Crocodile Head Statue.
Take the Key of Ages and watch the cutscene that completes Chapter 1.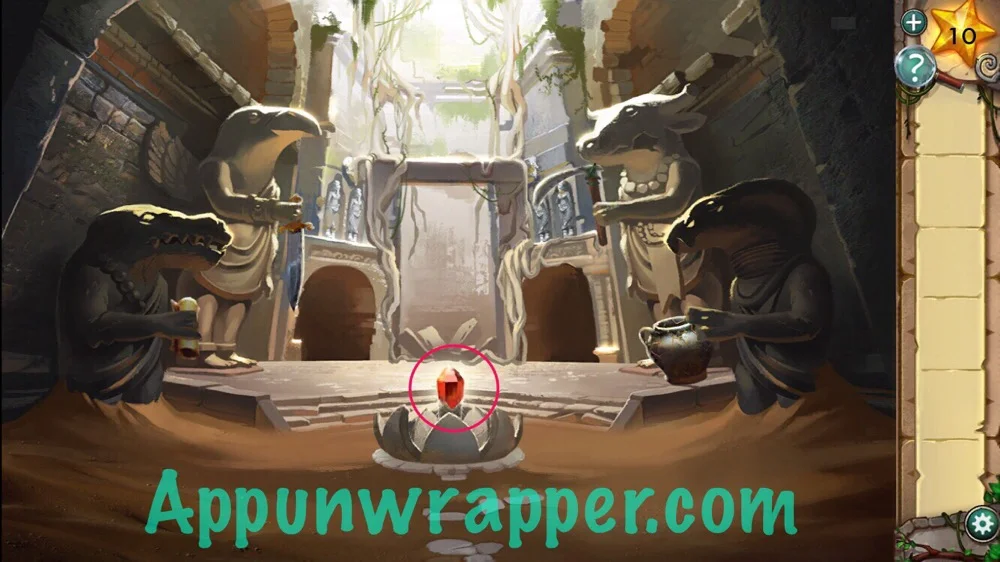 Click on the chapter you need below or click here to continue to Chapter 2.
Chapter 1 | Chapter 2 | Chapter 3 | Chapter 4 | Chapter 5 | Chapter 6 | Chapter 7