76. Continue on to screen 80. Place the wild berries and the crow on the stone and go through the door to screen 82.
77. Use the fire stone and stick to light a fire on the pile of wood. Use it to light the torch.
78. Continue ahead to screen 83. Place the Chinese coin to the right of the puzzle to activate it. Rotate the discs to make the image of an Egyptian goddess.
79. Continue ahead to screen 73 and then 74. Read he diary entry and zoom in on the sword. It's Simon Says. You need to watch the pattern of colors and then press them in the same order. The first goes yellow, red, red. The next is blue, yellow, blue, red. The third is yellow, blue, yellow, red, blue. And the last is blue, blue, red, yellow, yellow, yellow. Take the ancient egg.
80. Continue on to screen 75. Take the door knocker and old ladder.
81. Go back to screen 82 and take the stairs up to screen 82a. Place the ancient egg on the stone and solve the apples puzzle. You need to make a row of red apples that matches the apples in the trees. Take the magnet.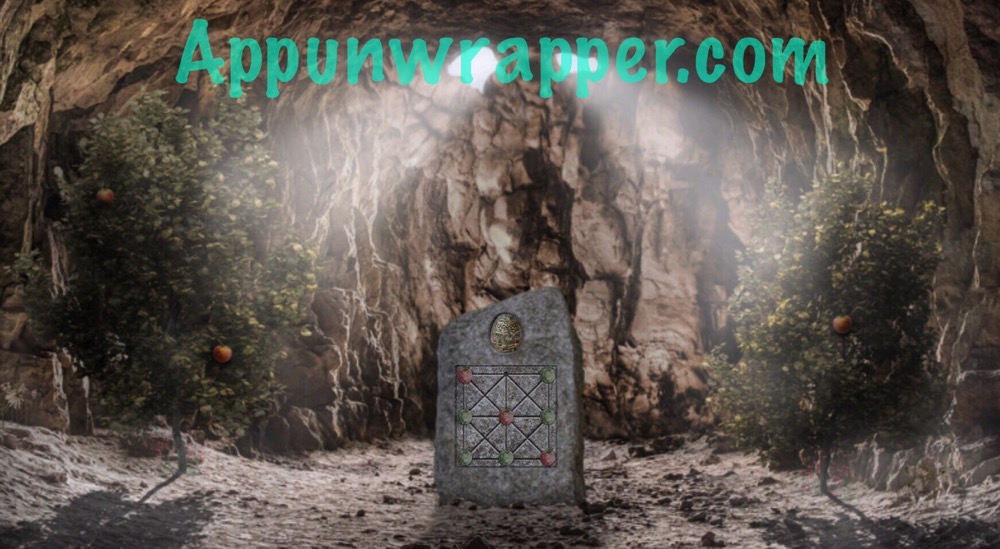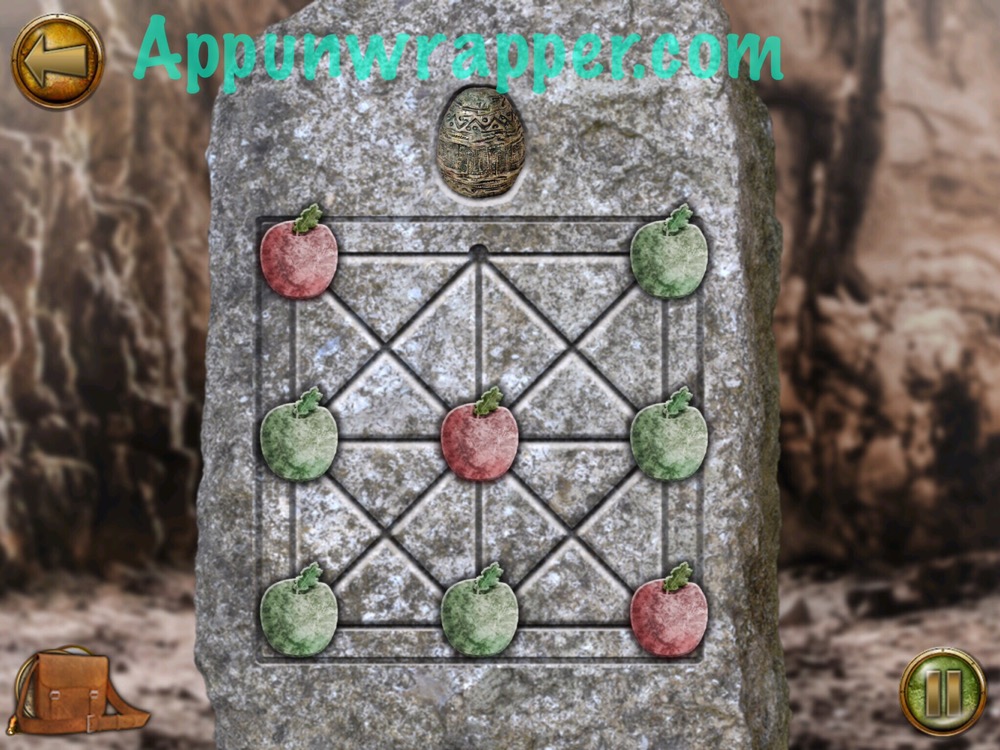 82. Go back to screen 80 and use the ladder to reach the satellite dish. Straighten it up.
83. Go back to screen 41. Place the magnet in the brackets to the left and then flick the switch on the right. Continue on through to screens 42, 43, 44, to the building at screen 45.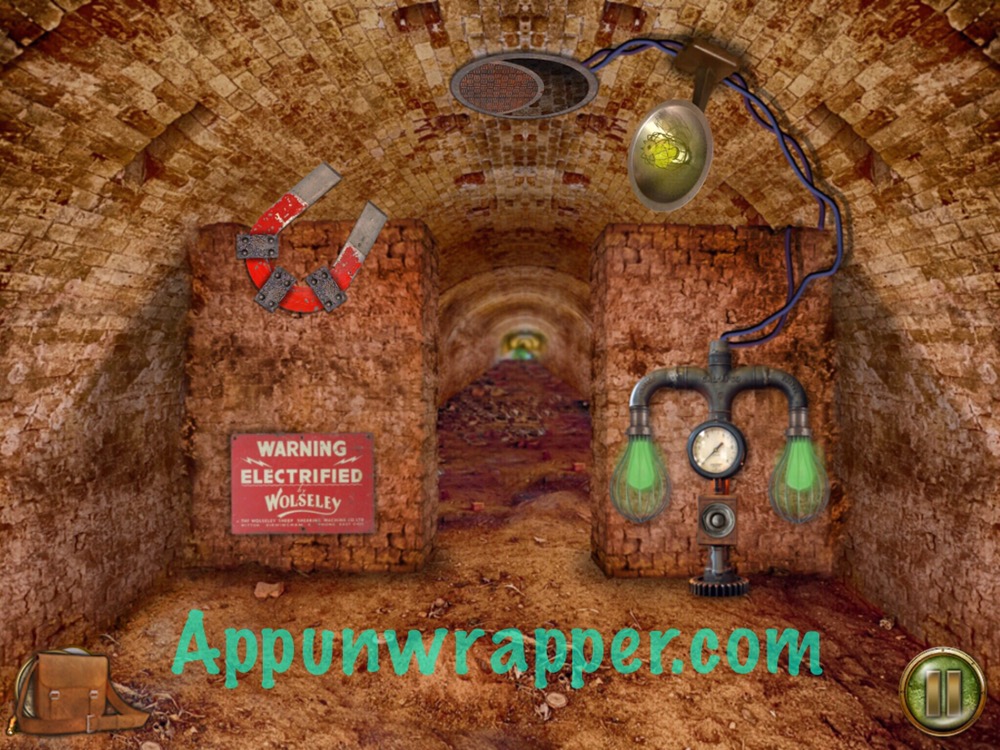 84. Place the door knocker on the door. Then head left to screen 47 and take the knife and pry bar.
85. Continue on to screen 48. Use the pry bar to push the boulder down the path.
86. Continue on to screen 49, then 50 and go inside the cave to screen 51. You'll get a clue for your diary.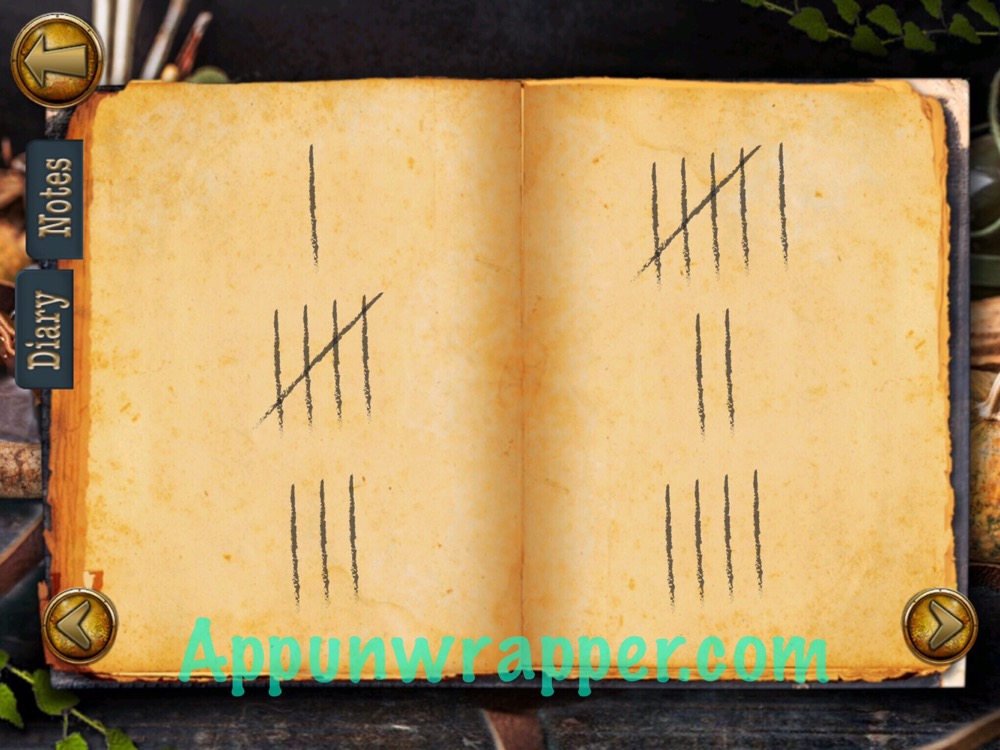 87. Head left to screen 54. Take the statue fragment 2 and use the knife to cut the rope and get the brass ring.
88. Go back to screen 51. Head right to screen 52. Look at the license plate on the ground to get a clue for your journal.
89. Continue to screen 53. There's a puzzle here we'll have to come back to later.
90. Go back to screen 45. Add the brass ring to the door knocker. Use the clue from inside the cave to solve the puzzle. So knock them in the order shown below: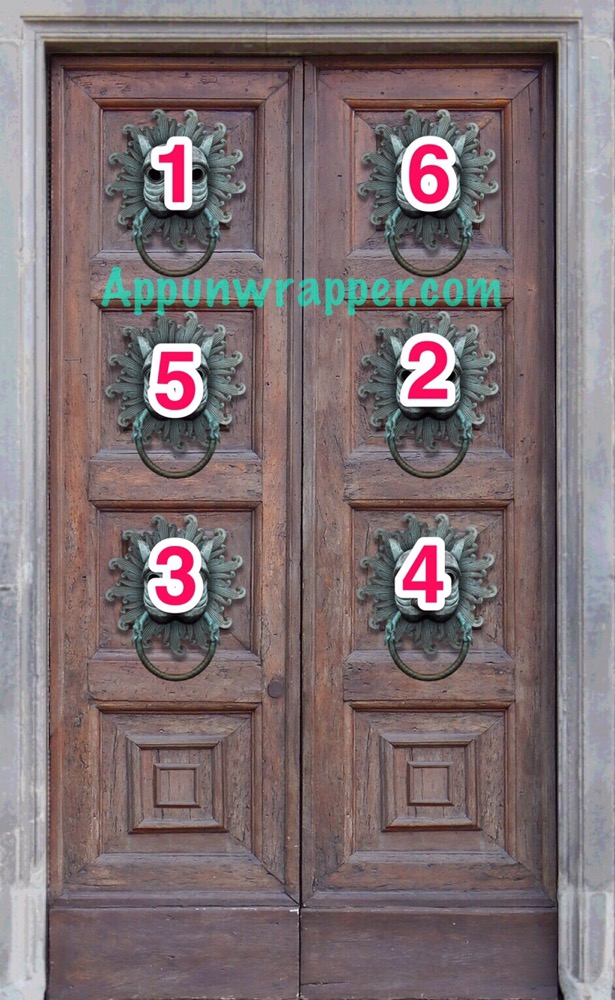 Click on the little numbers below to continue to the next page of the walkthrough or click here.