Level 07, Grand Hall:
You can watch my video for this level or continue below to my step-by-step guide.
1. Tap the area to the right. Pick up the two gears and some other object.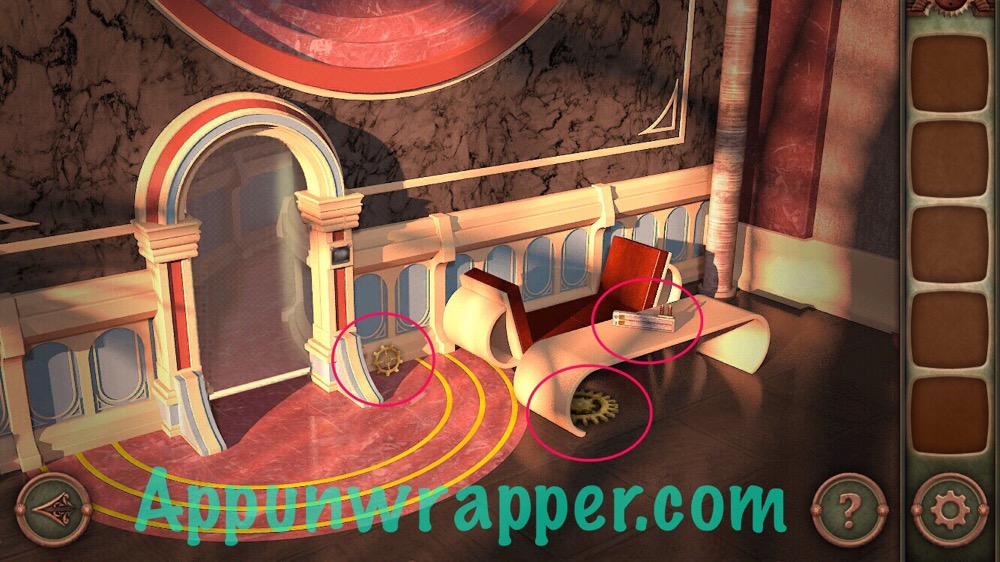 2. Open the panel by the doorway and rotate the top corners to open it. Then solve the wires puzzle. It goes blue, green, red, yellow. Go through and pick up the welding mask.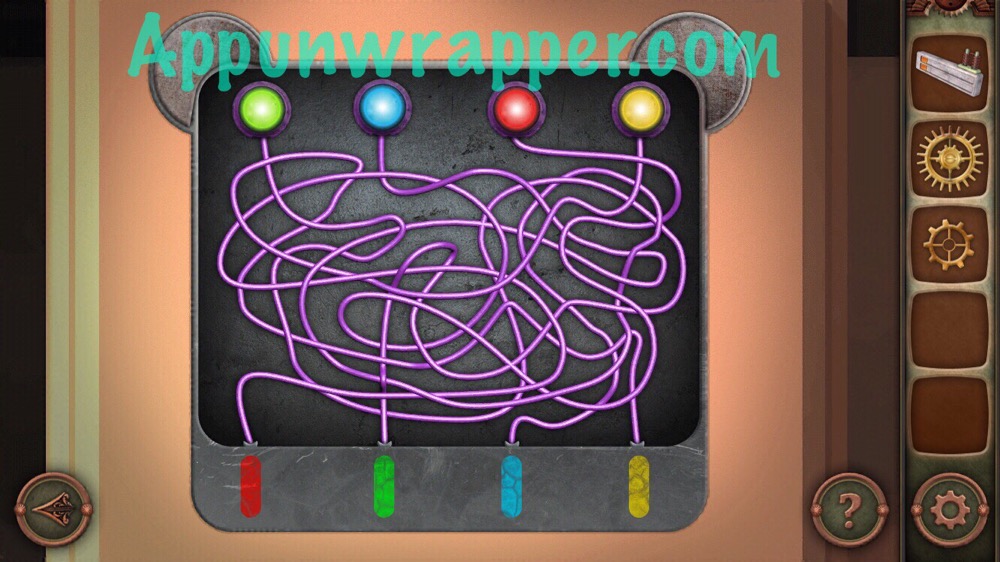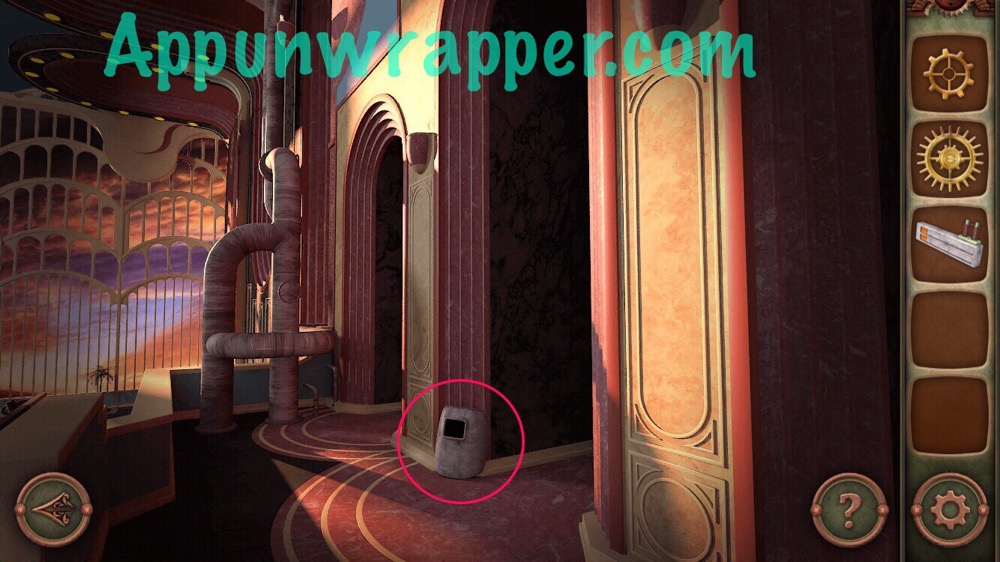 3. Take another gear from near the throne.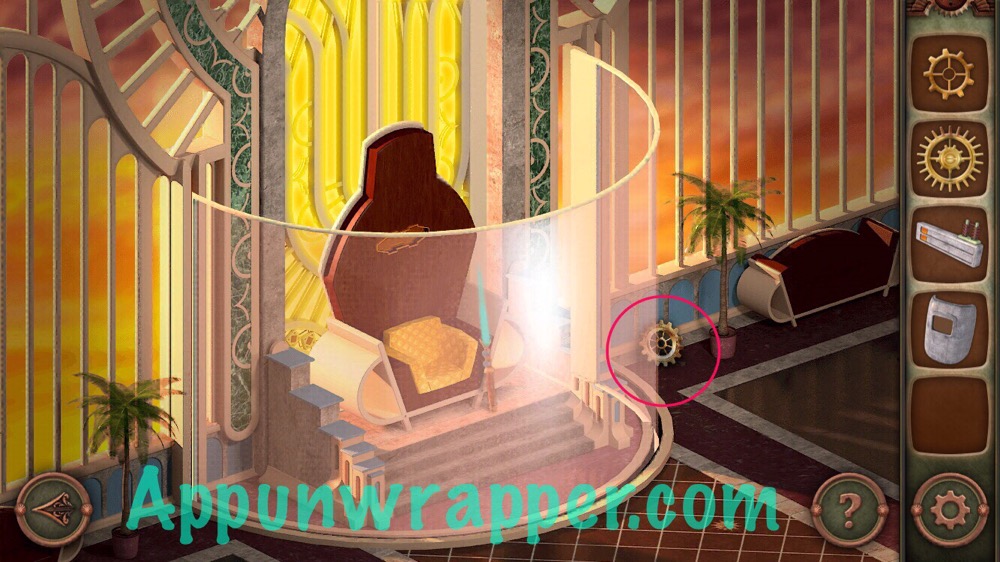 4. Use the weird object you got to solve the lights puzzle on the floor. You need to move each slider slowly so it lights up the symbols on the circle. It goes top 3, bottom 5, top 6, bottom 8, top 7; bottom 3. Then place the gears in the center.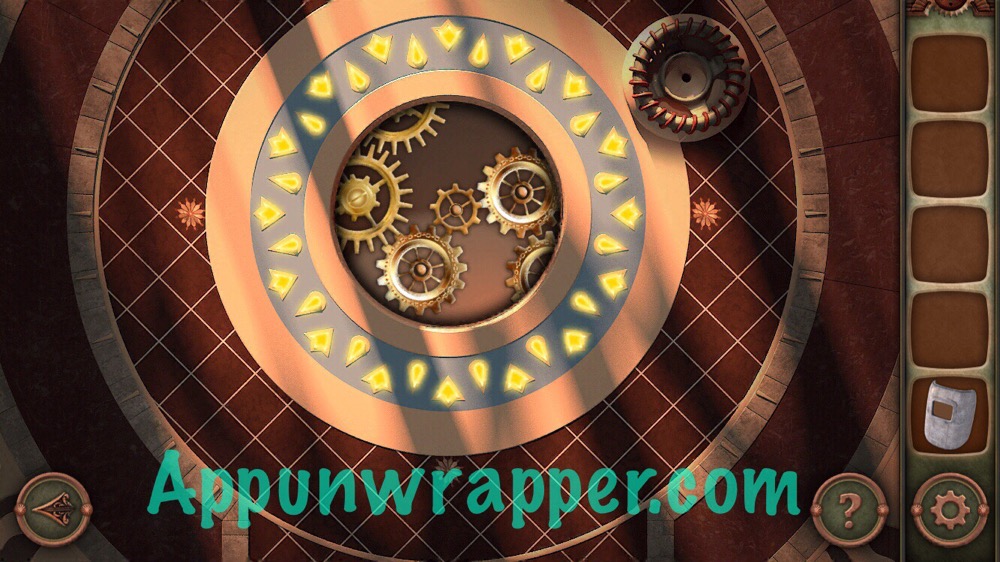 5. Take the blowtorch from the throne.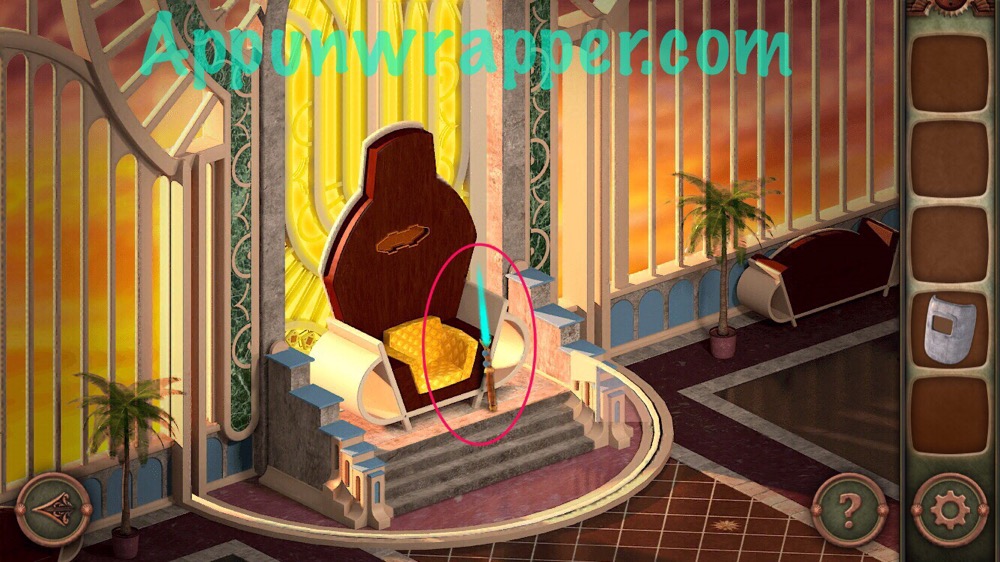 6. Go back to the doorway behind the wire puzzle. Equip the welding mask and then use the blowtorch to cut open the metal. Take the strange glowing item.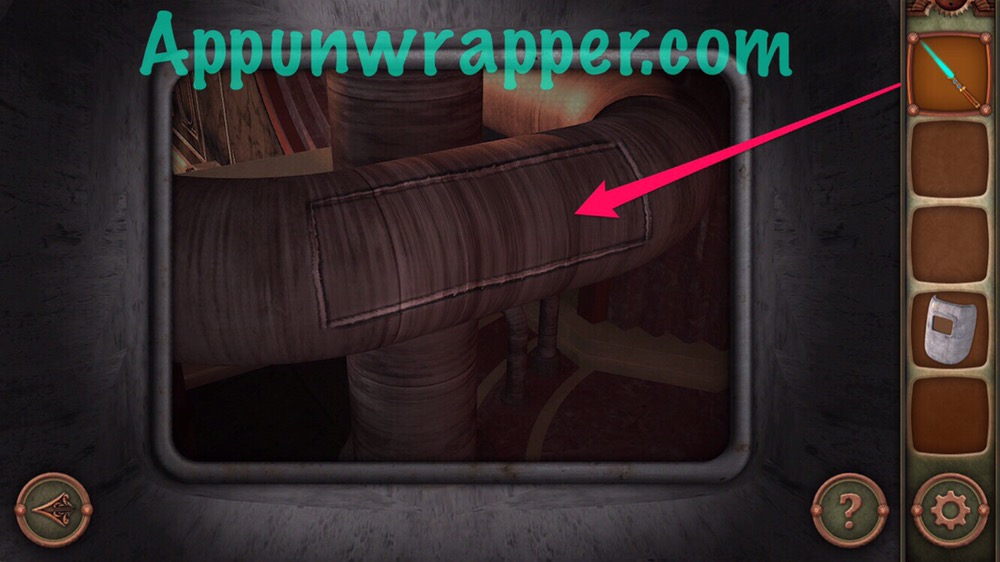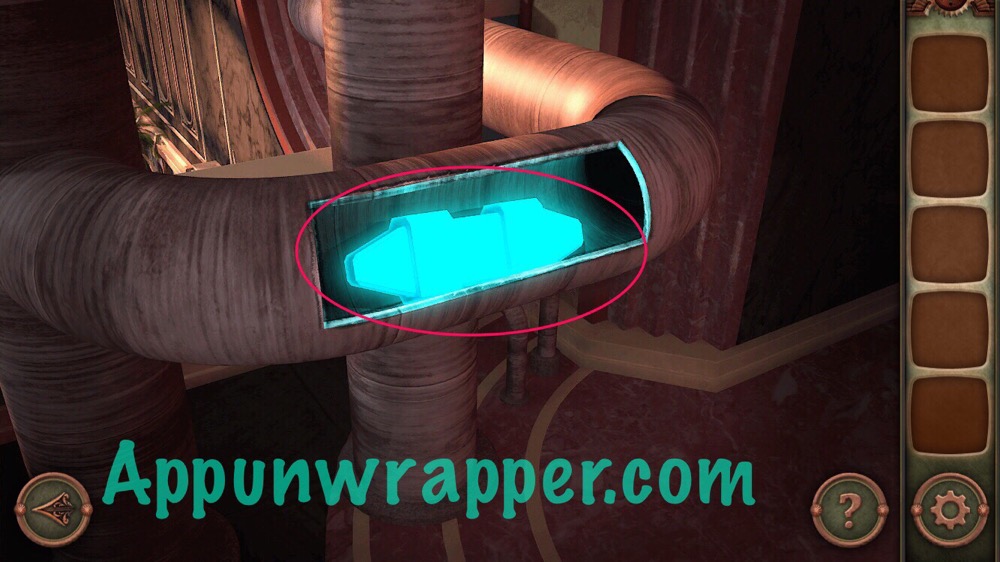 7. Place the item in the socket on the throne. Solve the leapfrog puzzle to open the door. Go up the staircase to complete the level.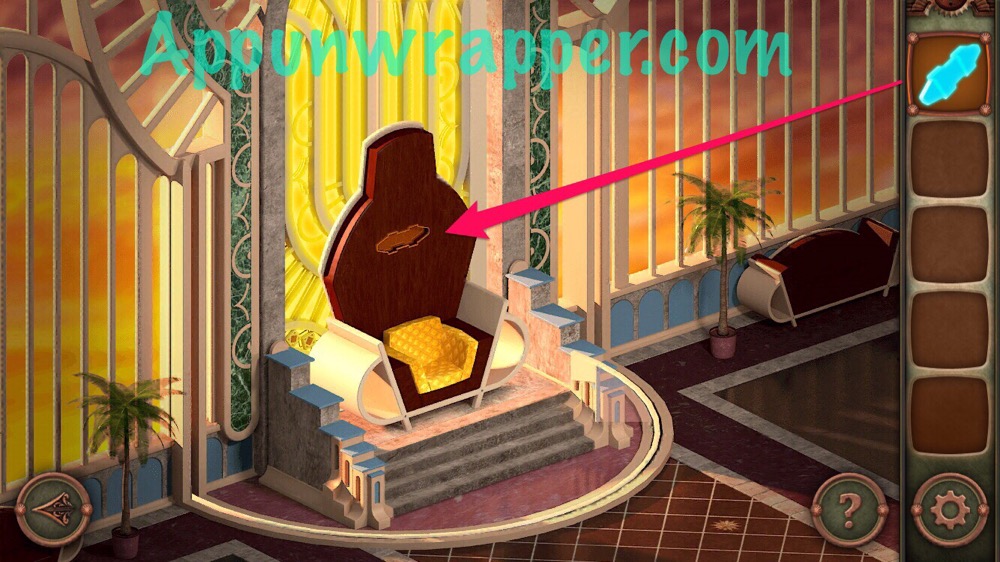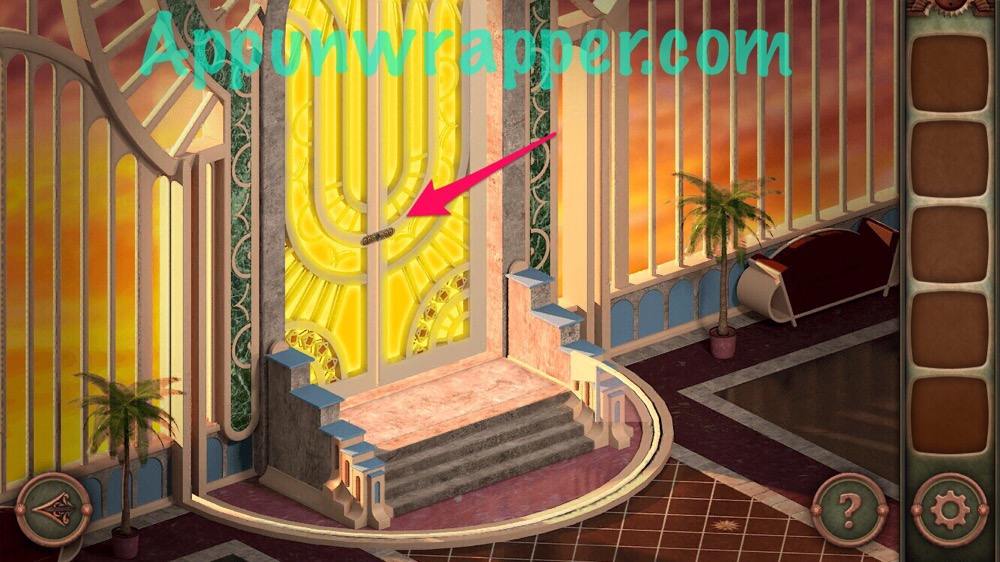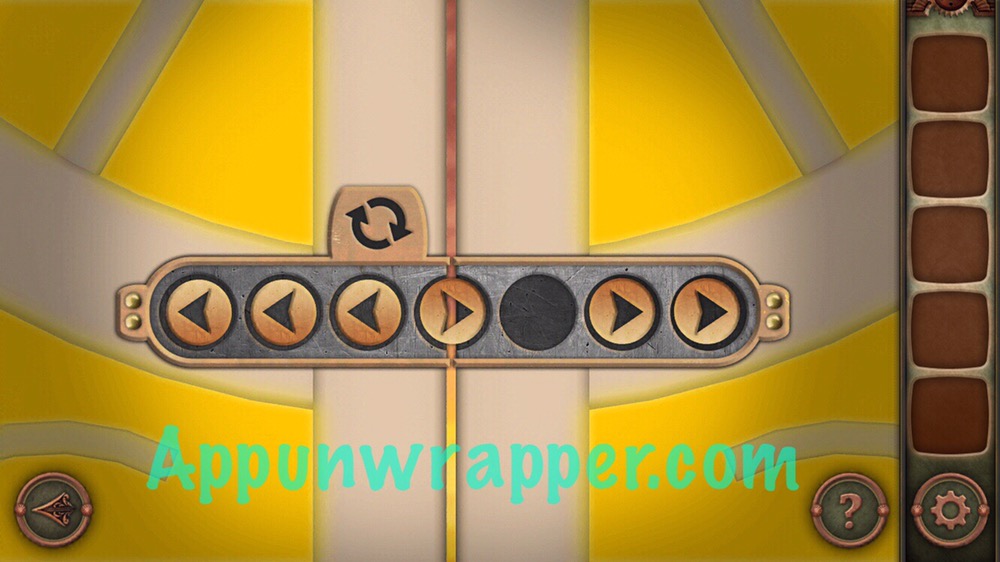 Click on the little numbers below to continue to Level 08, Observatory, or click here.