The Inner World 2 – The Last Wind Monk
By: Studio Fizbin & Headup Games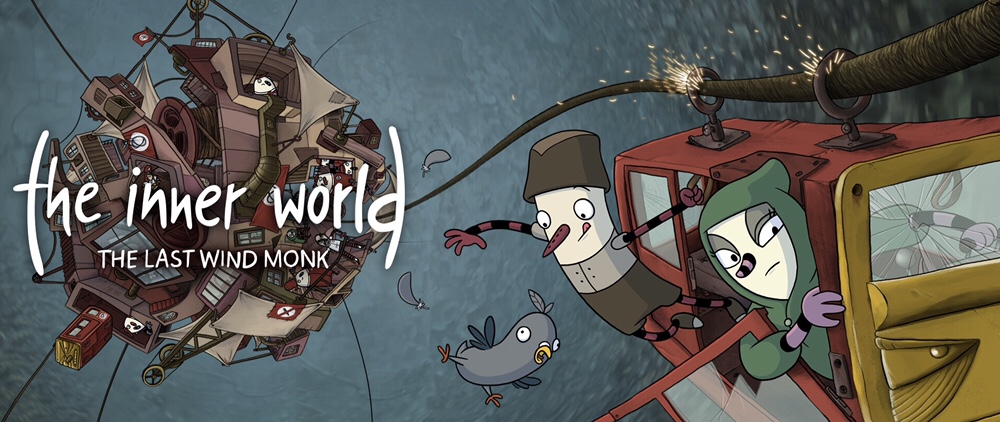 Studio Fizbin's The Inner World is one of my favorite point-and-click adventures. I loved the characters, the humor, the voice acting, the artwork, and perhaps above all, its willingness to ridicule organized religion.
I started playing the sequel, The Last Wind Monk, a few days ago and am enjoying every second of it. Revisiting Asposia, it feels like I never left, even though the first game released several years ago. I also can't stop taking screenshots of dialogue, as once again the game makes fun of organized religion and even seems like it's criticizing Nazis and their ilk. This all seems especially relevant in a year like 2017 where fear of the "other" is rampant through both America and the UK. A lot of Asposians blame the flute-noses for the death of Conroy, and are following the words of Emil, who gets them riled up based on lies. Yes, there are plenty of dictators to pull comparisons from, but I can't help but see the connection to our current political climate. The American president calls legitimate news sources "fake news" and got elected with the help of actual fake news. He doesn't care about facts or science, only what sounds good to him and helps his case.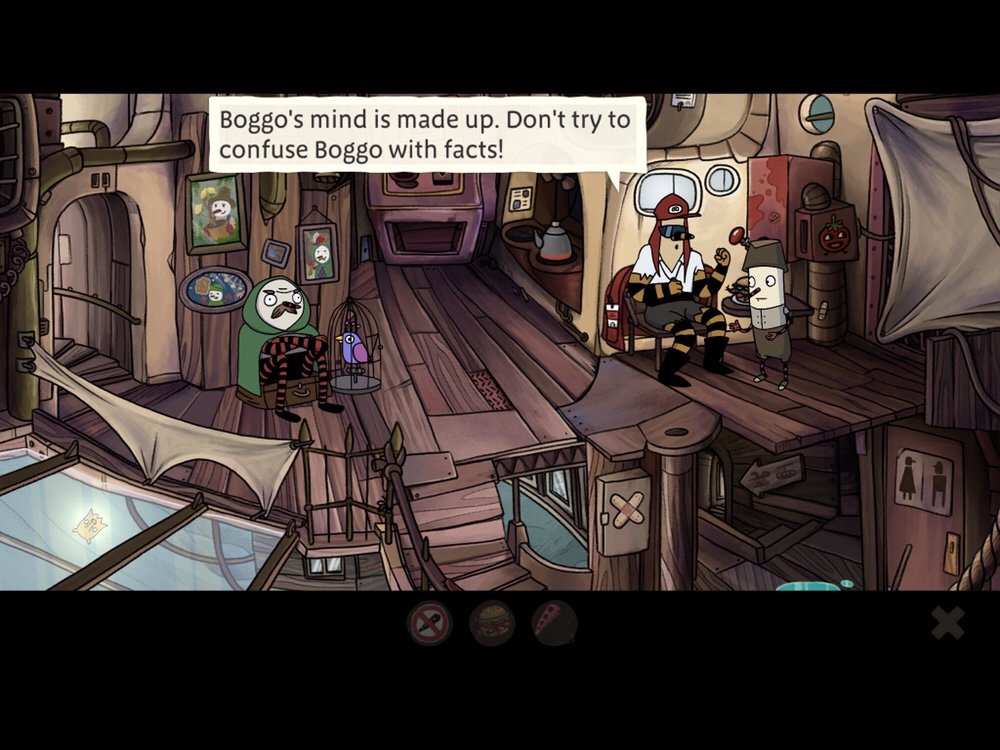 Now, in case you're about to avoid the series because you think it's too political — please don't. There are no actual references to current events. This isn't an anti-Trump game. I just can't help but see the parallels, and I find I relate to it more when I see the connections to the real world.
Since I'm still fairly early on and am trying to savor the game instead of rushing through it, I don't have a review ready just yet. But I would like to share some mostly spoiler-free lines that I found especially quote-worthy. You'll find the screenshots below, as well as some gameplay video.
(Note: Since writing this, I've hit a game-breaking bug in Chapter 3, where an item I still needed disappeared. I thought I should mention it here. The developers were able to recreate it are pushing an update through Apple and Google ASAP, so just be aware if you pick it up before then.)