Adventure Escape: Allied Spies
By: Haiku Games
This is a complete step-by-step walkthrough guide with help, hints, tips, tricks, solutions and answers for the iOS and Android puzzle game, Adventure Escape: Allied Spies, by Haiku Games. Feel free to ask for extra help in the comments section.
See my other Adventure Escape walkthroughs.
Walkthrough:
Chapter 1 | Chapter 2 | Chapter 3 | Chapter 4 | Chapter 5 | Chapter 6 | Chapter 7 | Chapter 8 | Chapter 9 |
Chapter 8:
You can watch my video for Chapter 8 here or continue on for my step-by-step guide:
1. It's another puzzle like the earlier one getting to the consulate. This time, you need to navigate Marie to where Ed is being held.
2. Take the tweezers from the drawer and look at the note near the flowers. There's a clue on it! It says:
(42 50 81) + (12 18 01)
If you do the math, you get 54 68 82.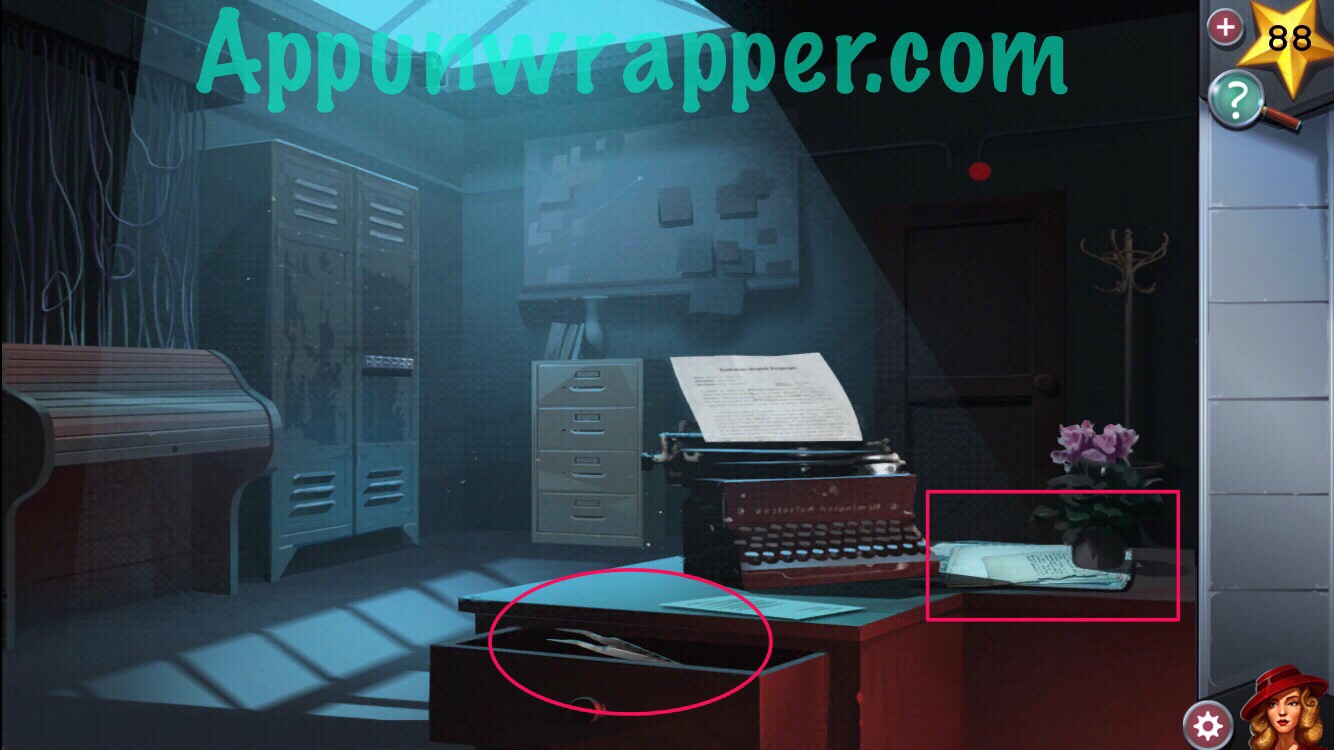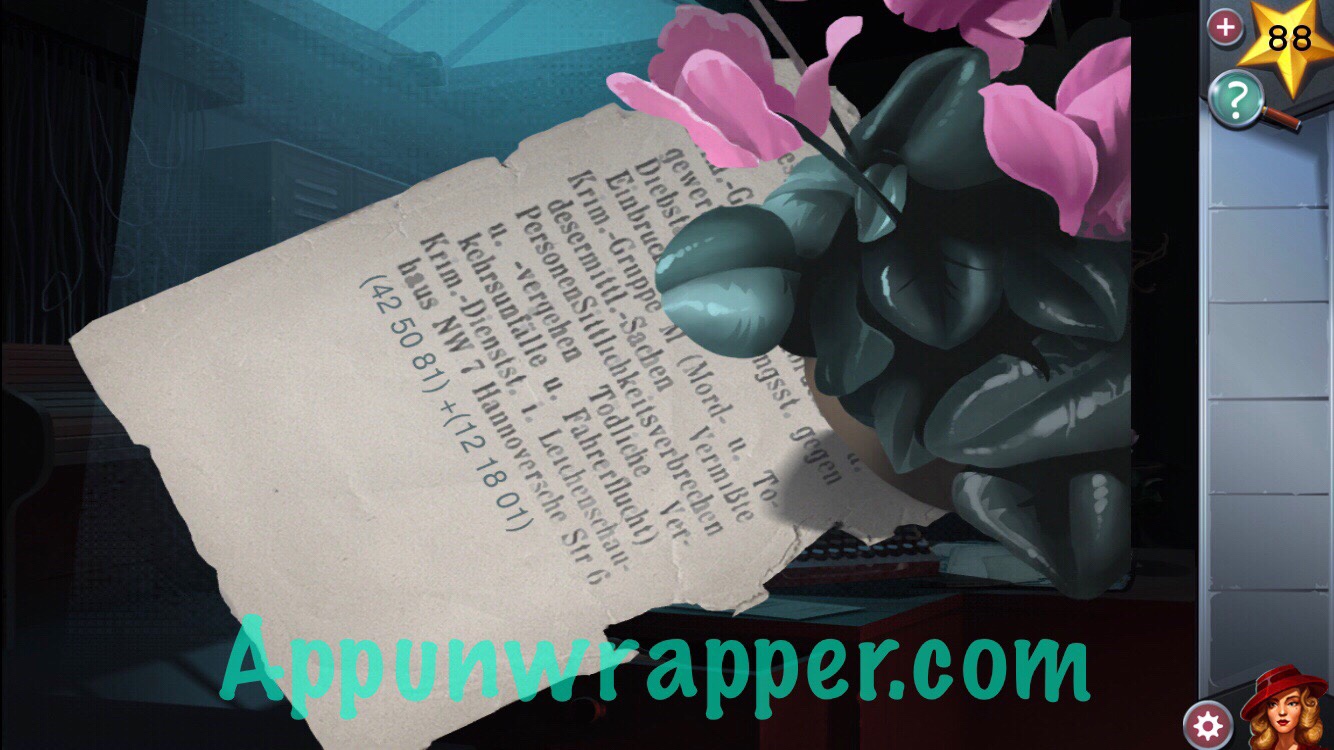 3. Tap on the locker and enter 546882.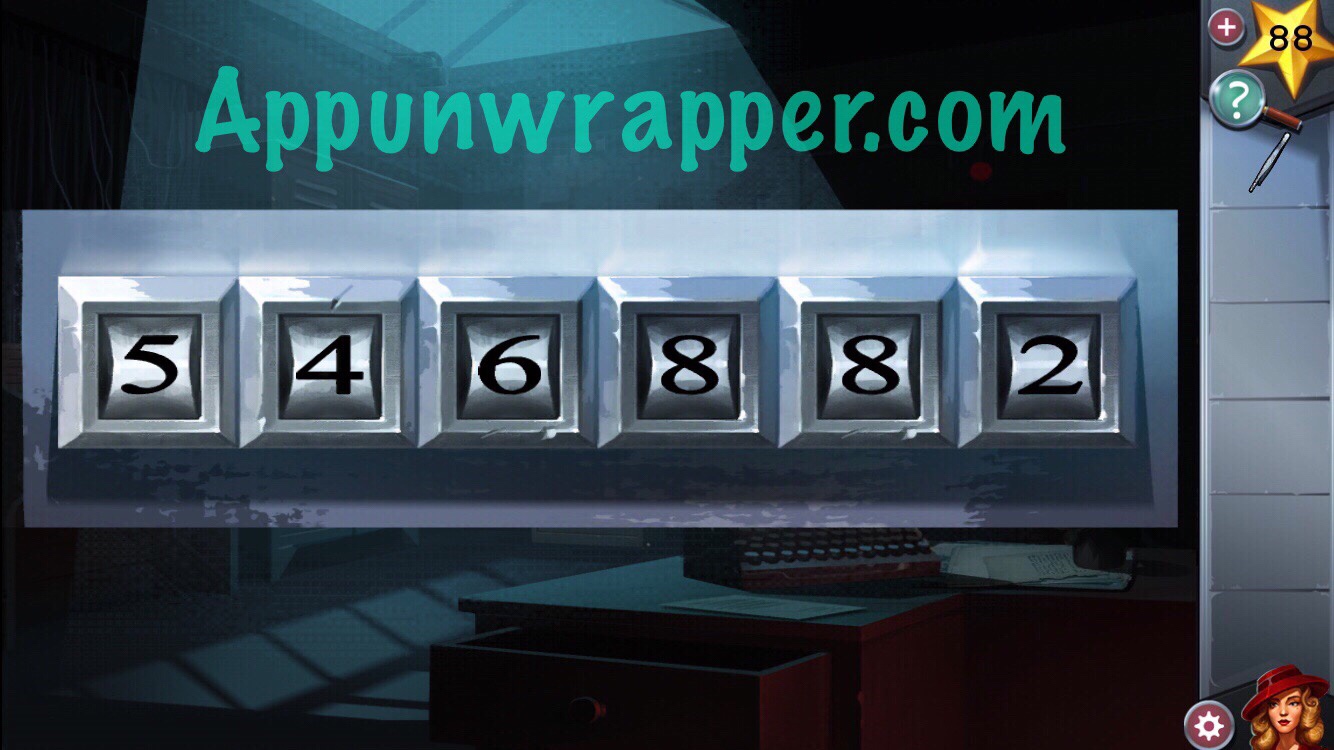 4. Take the knockout drug and invisible ink. Use the tweezers to get the handcuff instructions. They tell you the code that Ed used to unlock the handcuffs before! Looks like we're going back in time to send him the numbers.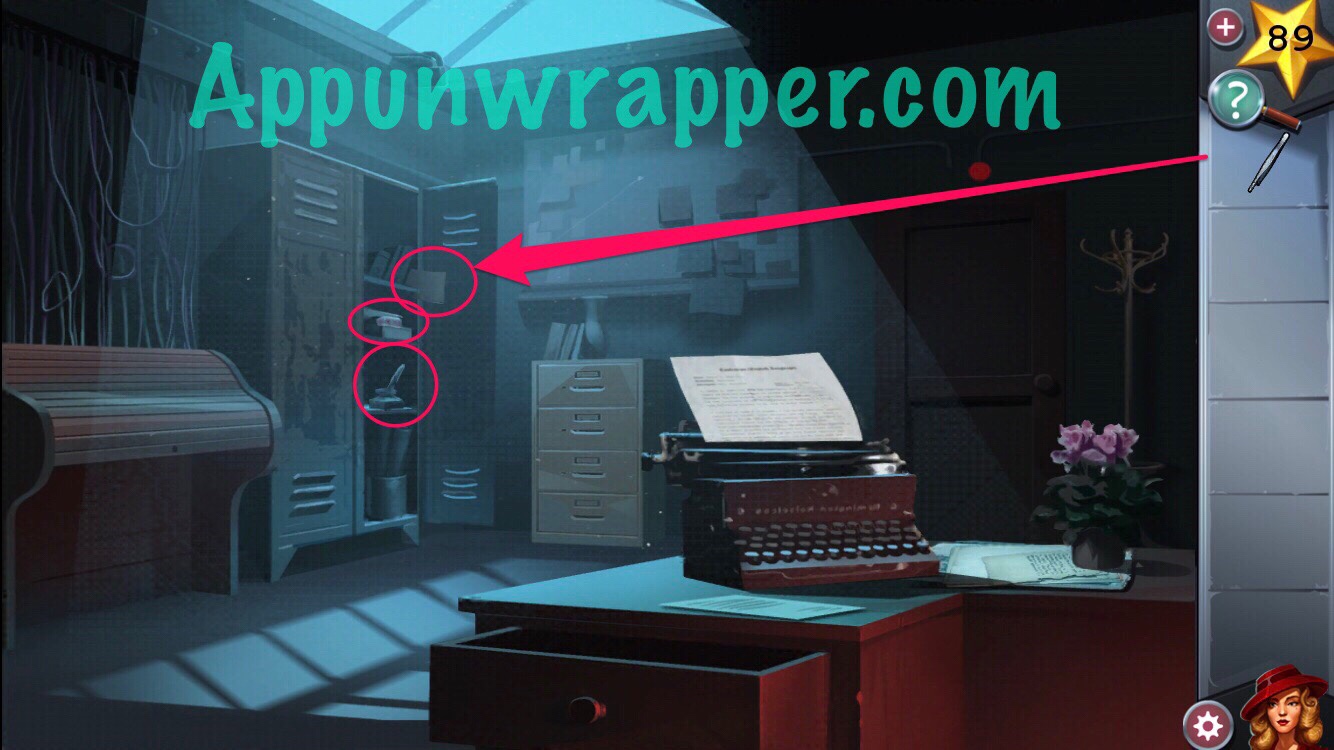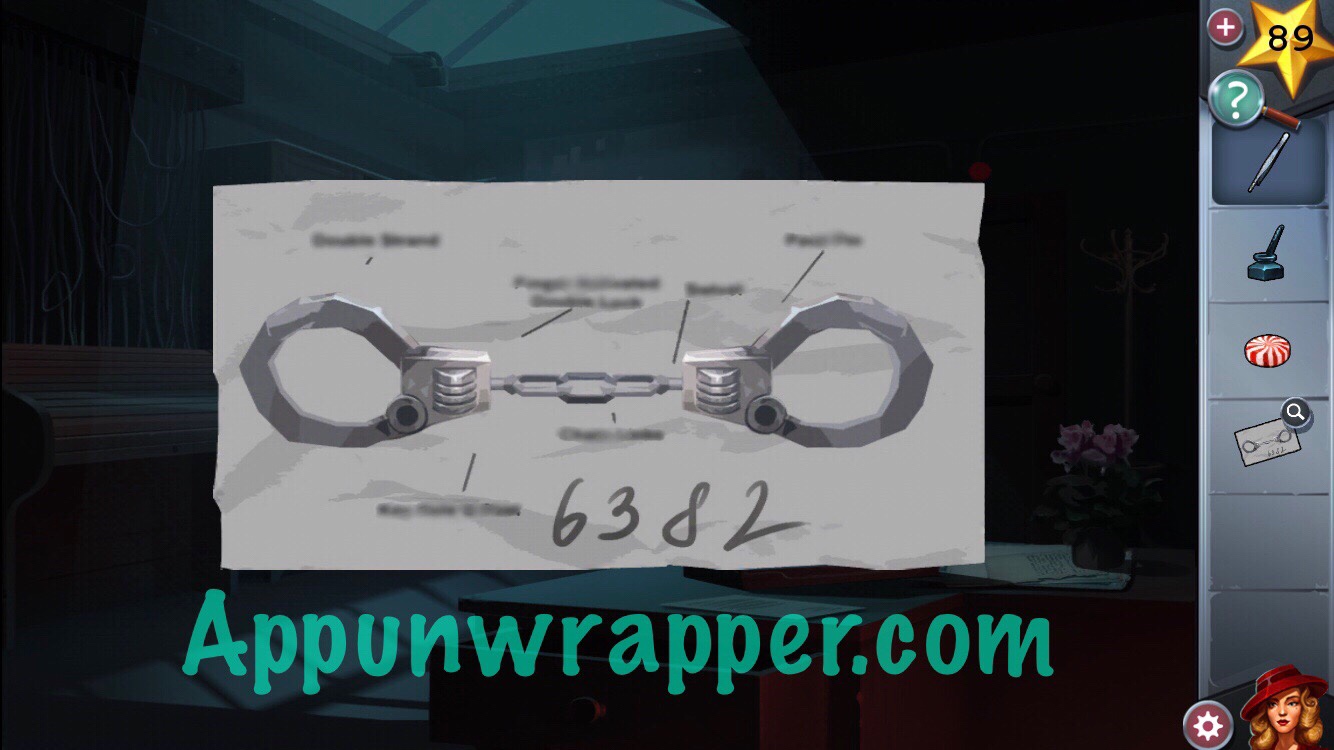 5. Use the handcuff instructions on the confession in the typewriter to add the numbers 6382 to it. Then go through the door to meet the ambassador.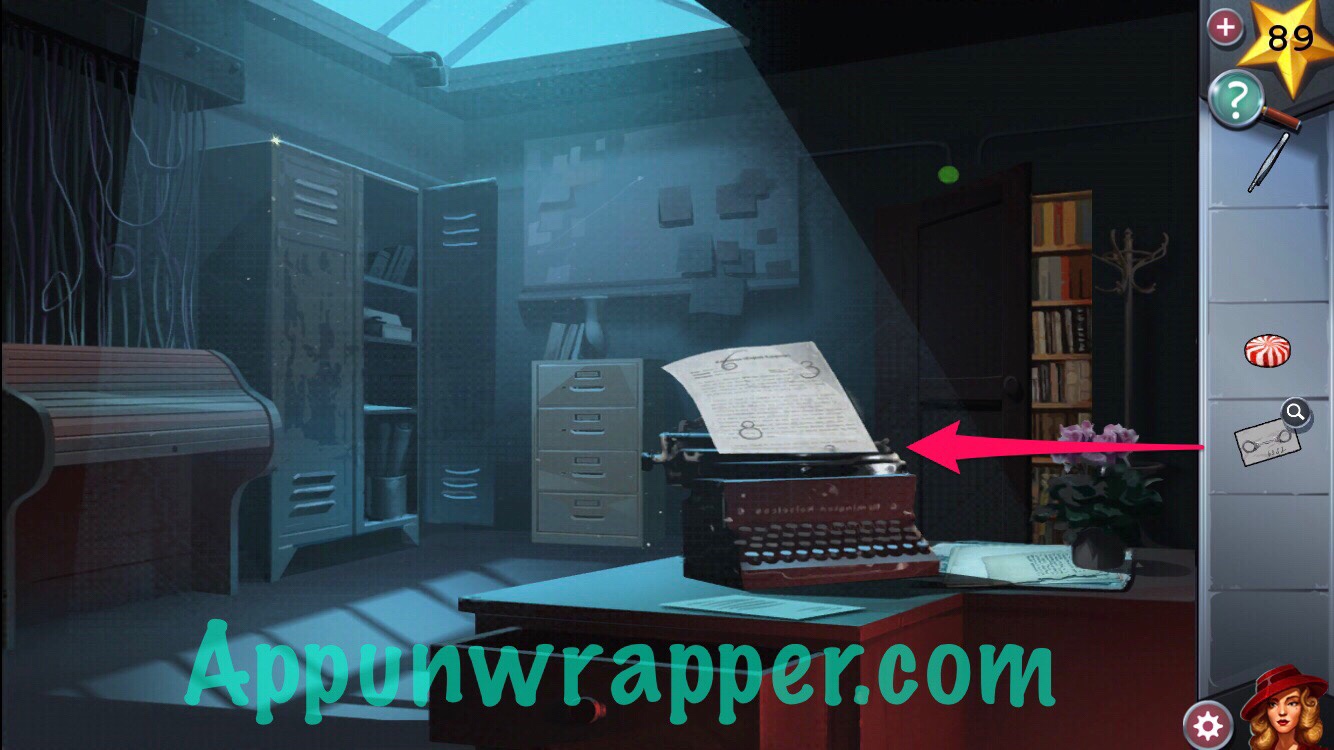 6. Add the drug to his cup of tea and hand it to him. Then you'll get the switchboard key. Go back to the other room.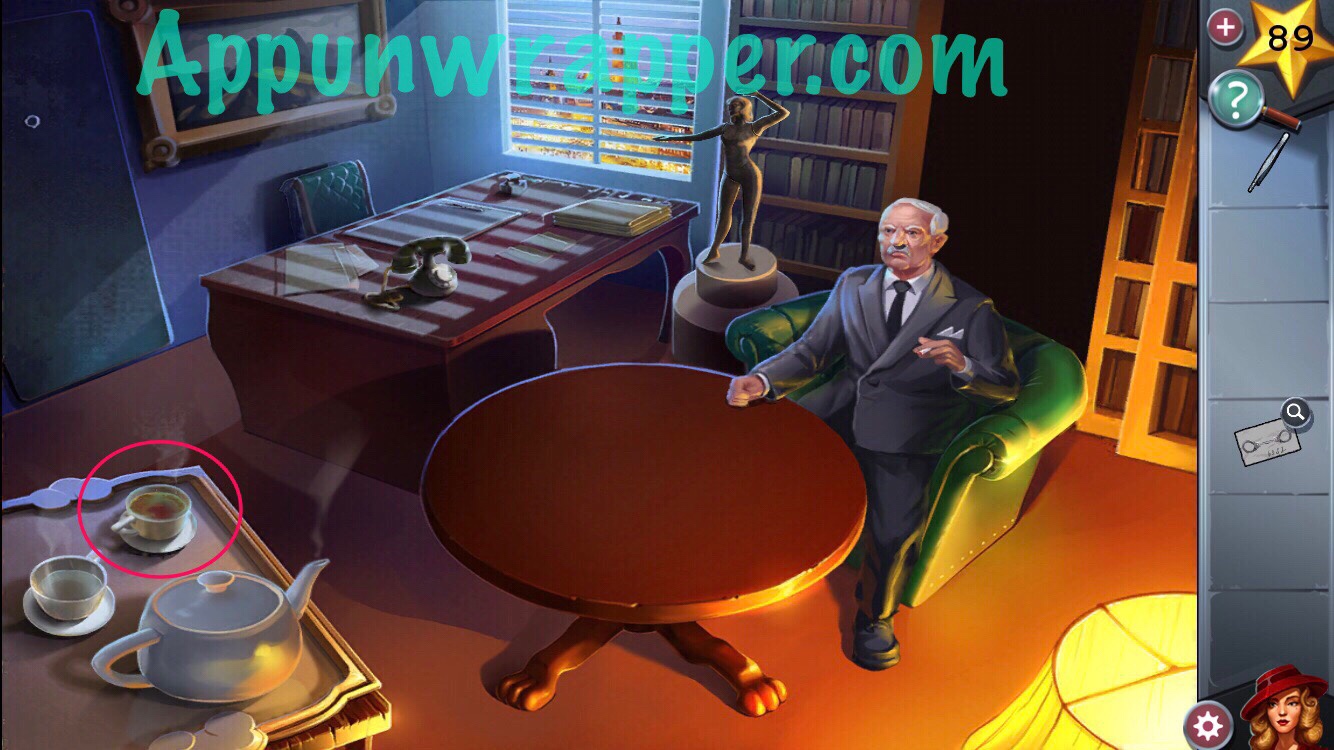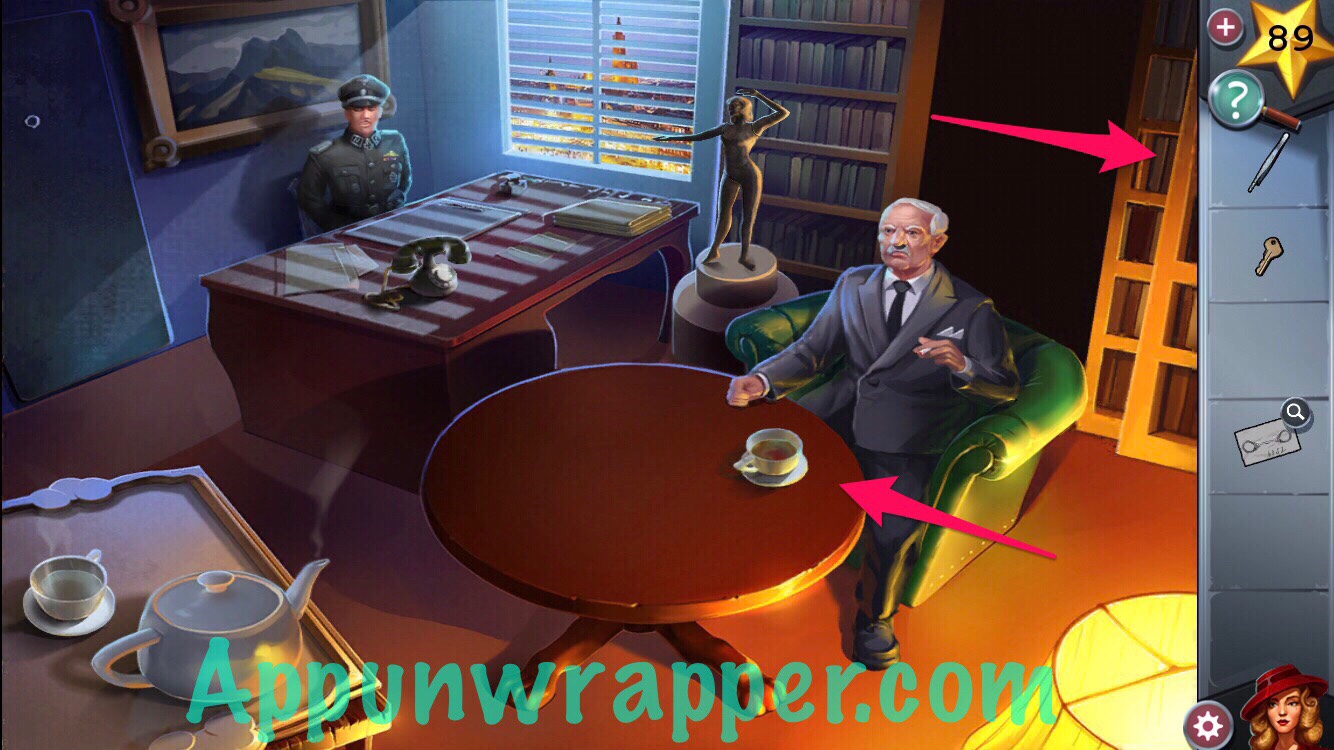 7. Use the key to unlock the switchboard.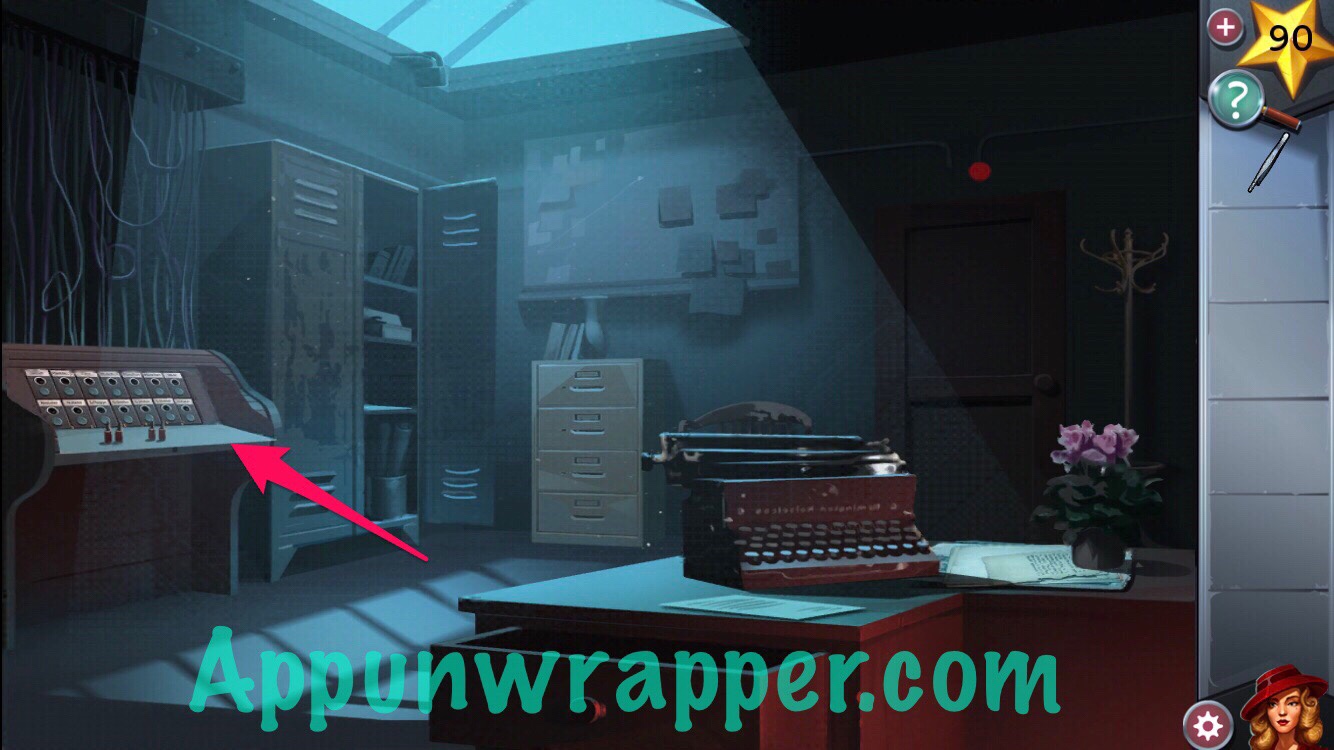 8. When a yellow light blinks, insert a plug. Then, insert its companion plug into the correct slot based on the person's request. You need to unplug them when the calls are over so you can reuse them. It's a bit stressful. It goes like so:
Berlin + Kressler
G.Stetter + Ix.
Hamburg + Kressler
Wien + N.Riehl
H.Geiger + Leipzig
S.Flugge + W.Bothe
Berlin + Kressler
Paris + Kressler (wait for him)
Sorry, this puzzle is ridiculously long so I'm just going to post video of it.
9. Next, you need to use the tweezers to grab the key from Kessler's pocket. Then use it to unlock the skylight and climb through.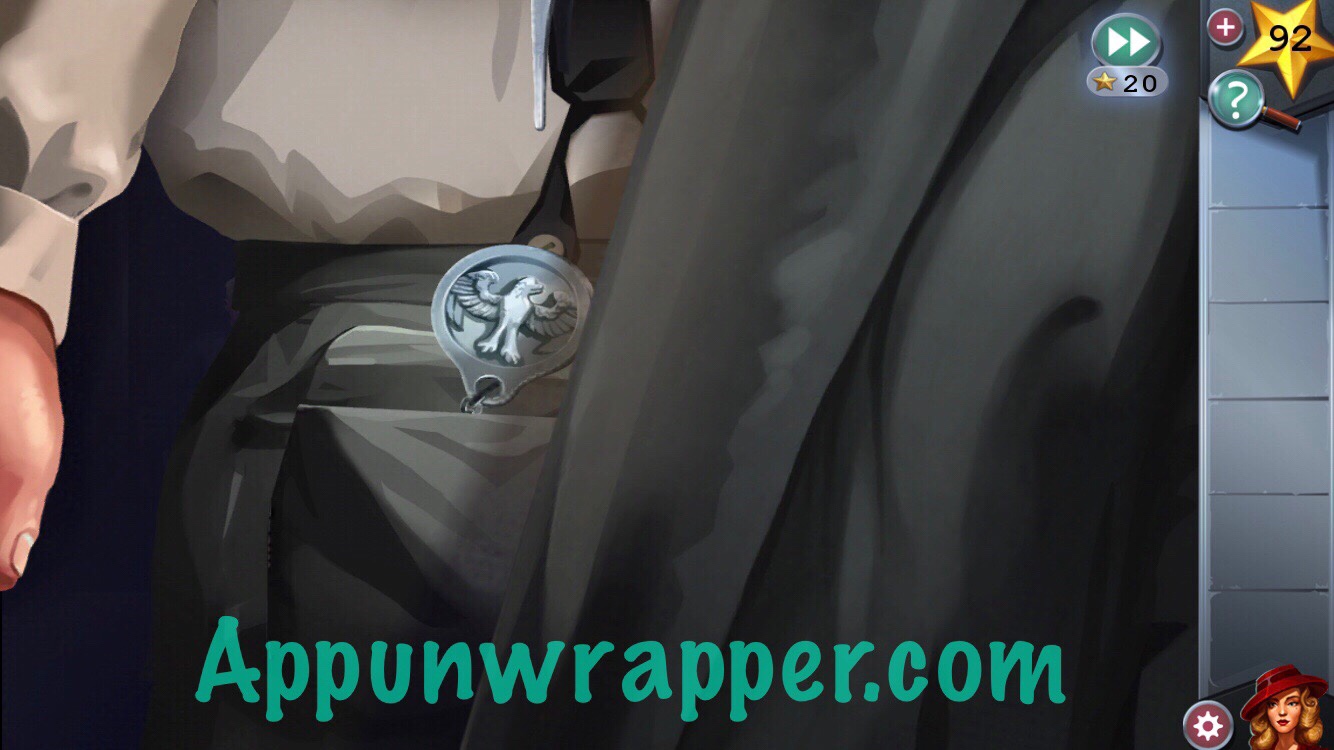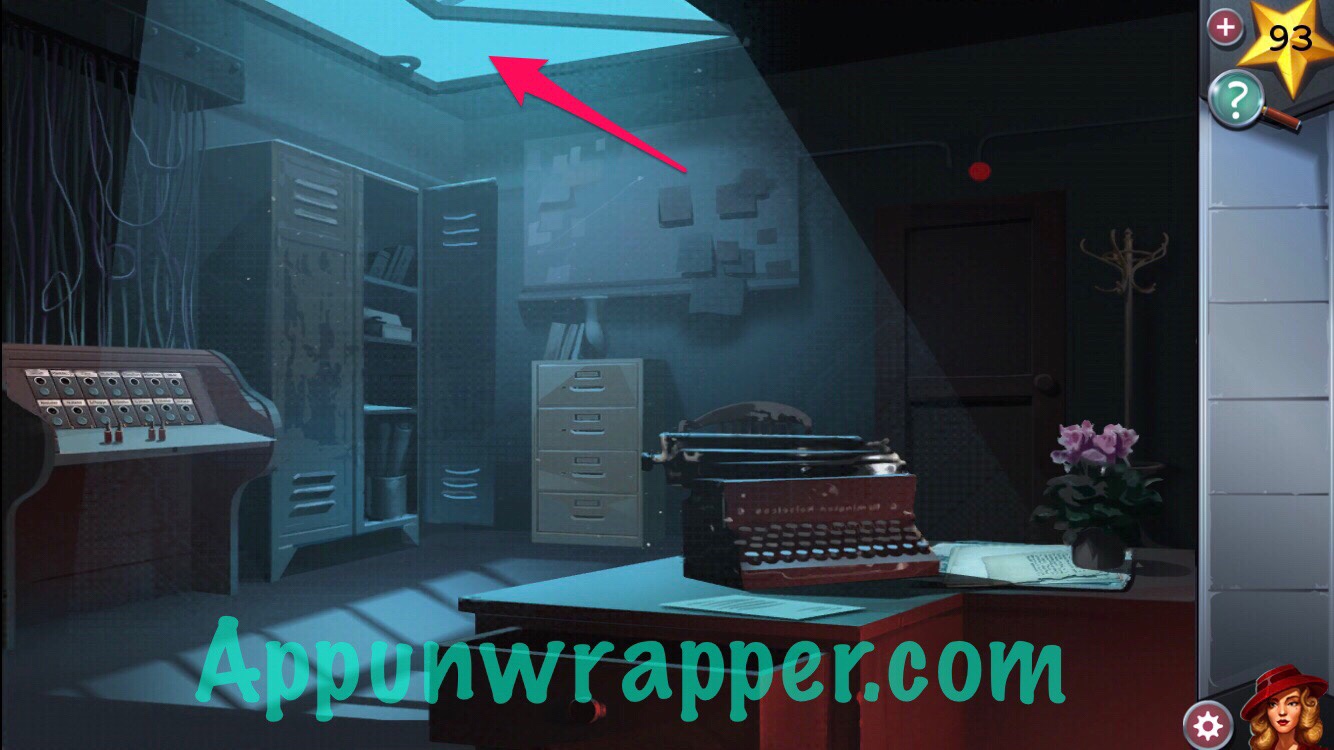 10. Now you have to move to the exit while avoiding all the spotlights. Move like so: Right, Right, Right, Up, Right, Right, Right, Down, Down, Down, Right, Right, Down, Down, Right.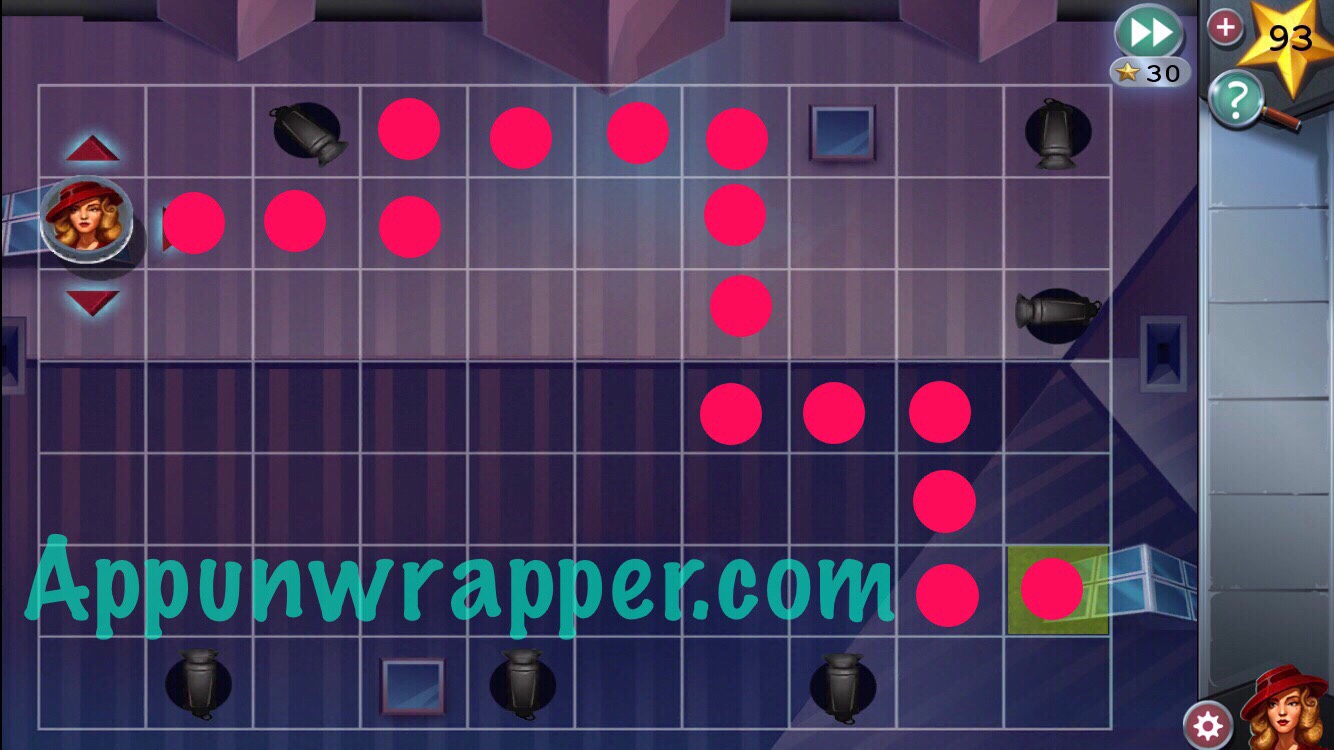 11. Marie will drop down on a guard and knock him over. Take the keys from the open door.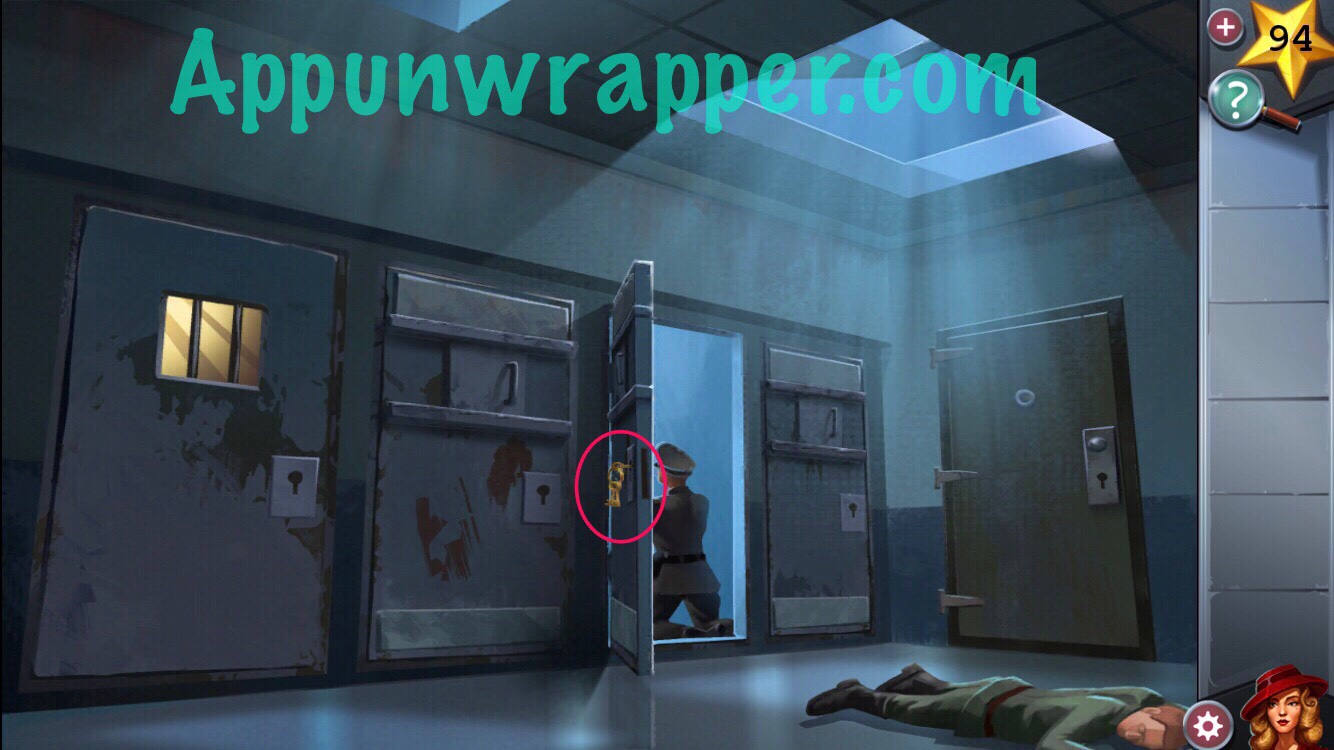 12. Use the keys to unlock the left cell door and rescue Ed. That's the end of Chapter 8!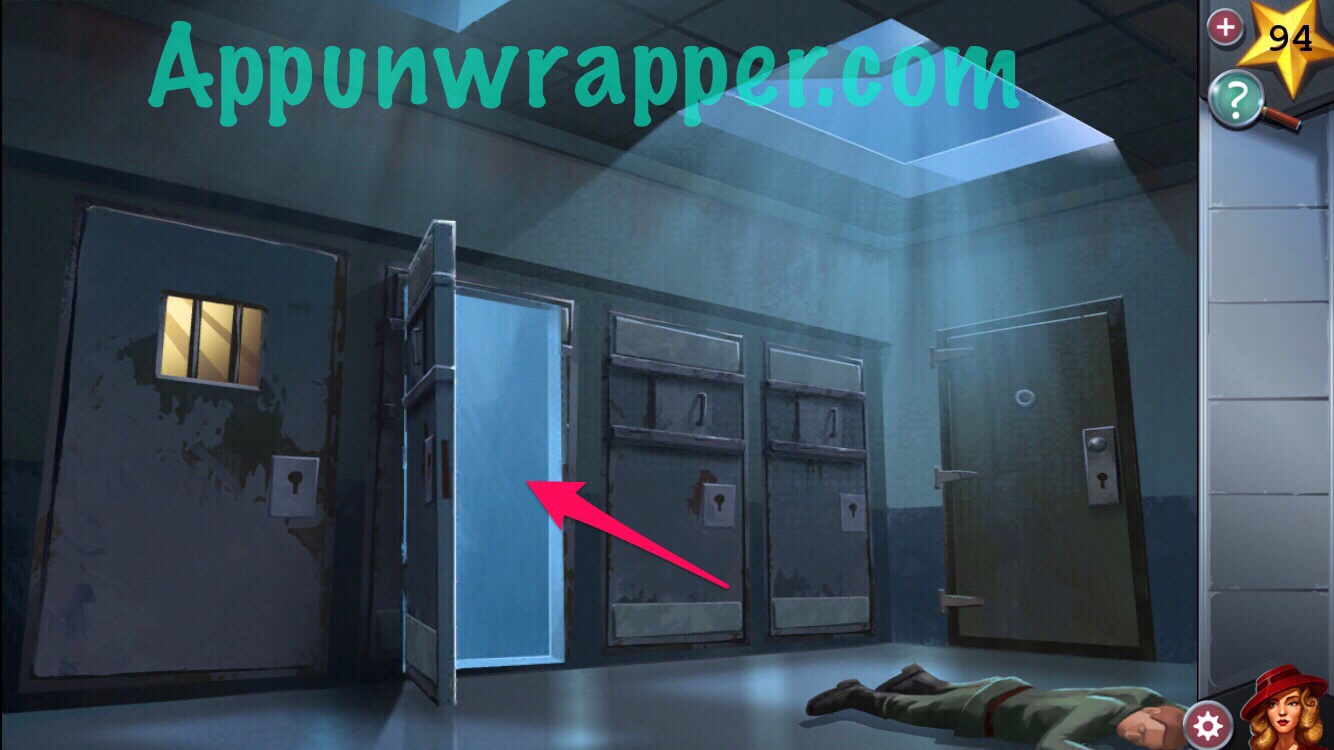 Click on the chapter you need below or click here to continue to Chapter 9.
Chapter 1 | Chapter 2 | Chapter 3 | Chapter 4 | Chapter 5 | Chapter 6 | Chapter 7 | Chapter 8 | Chapter 9 |