76. Grab the pickaxe. While here, solve the three pipes puzzles on the machine and then pull the lever. All the lights will turn green if you got it right and the water will run through the pipes. Pick up the gold coin and look at it for a clue.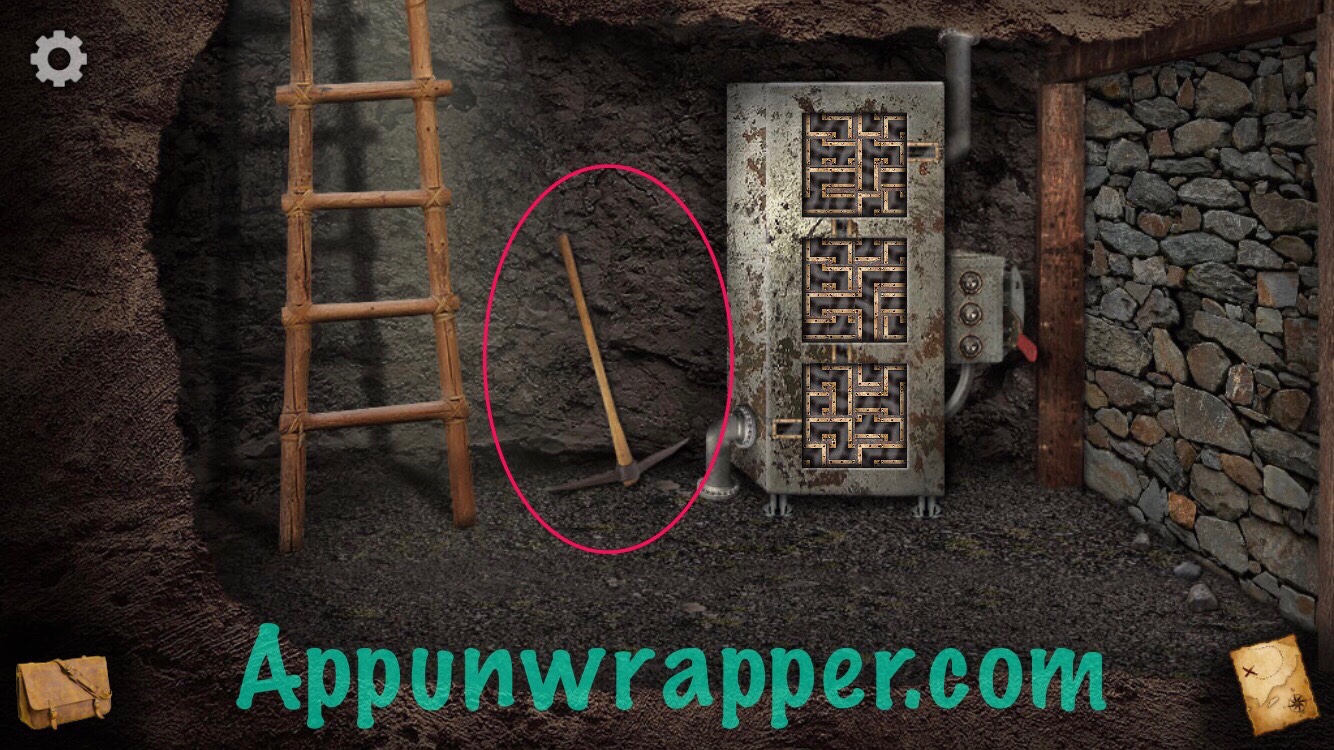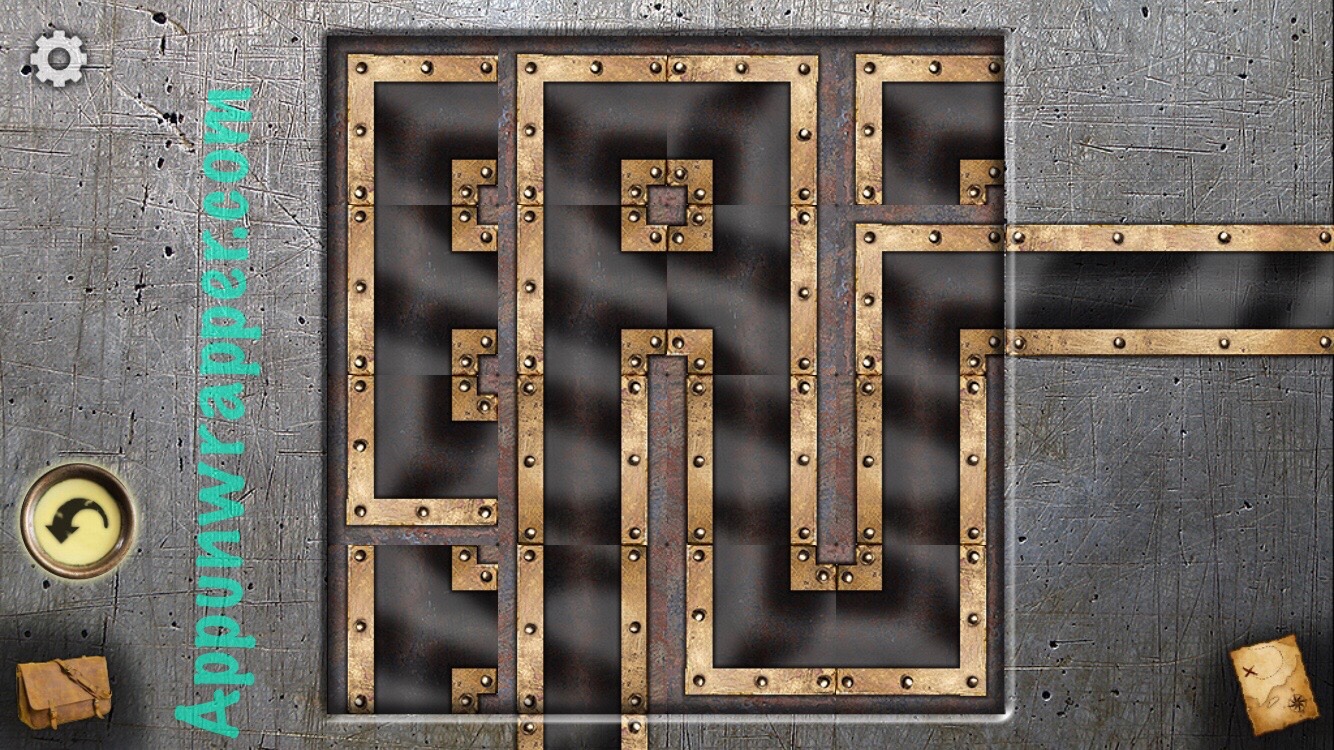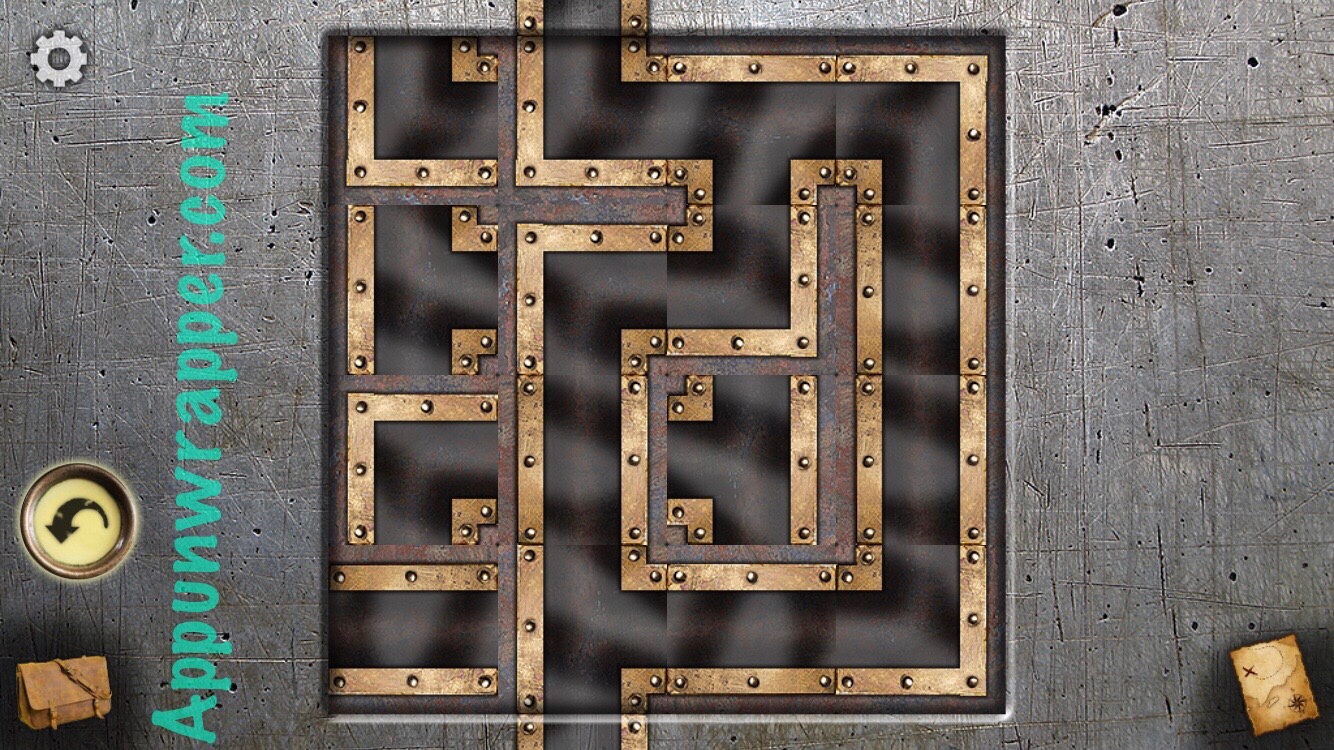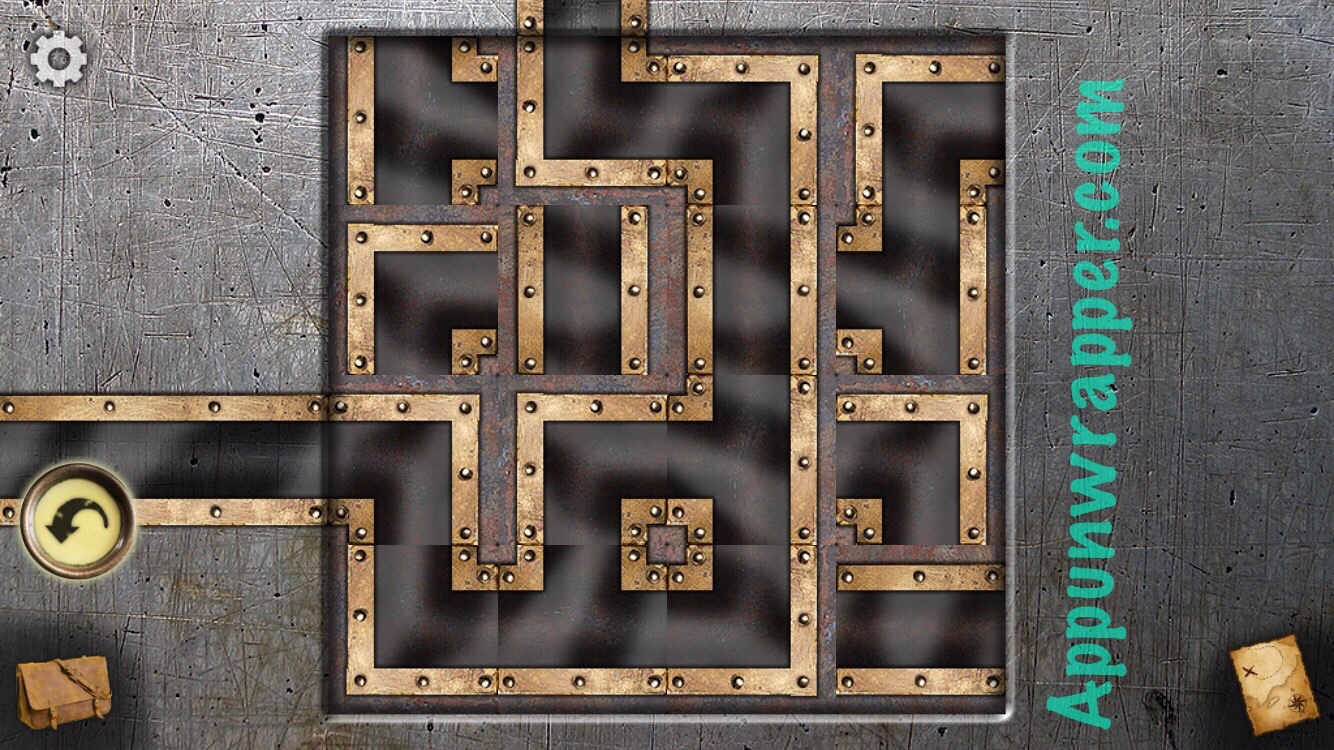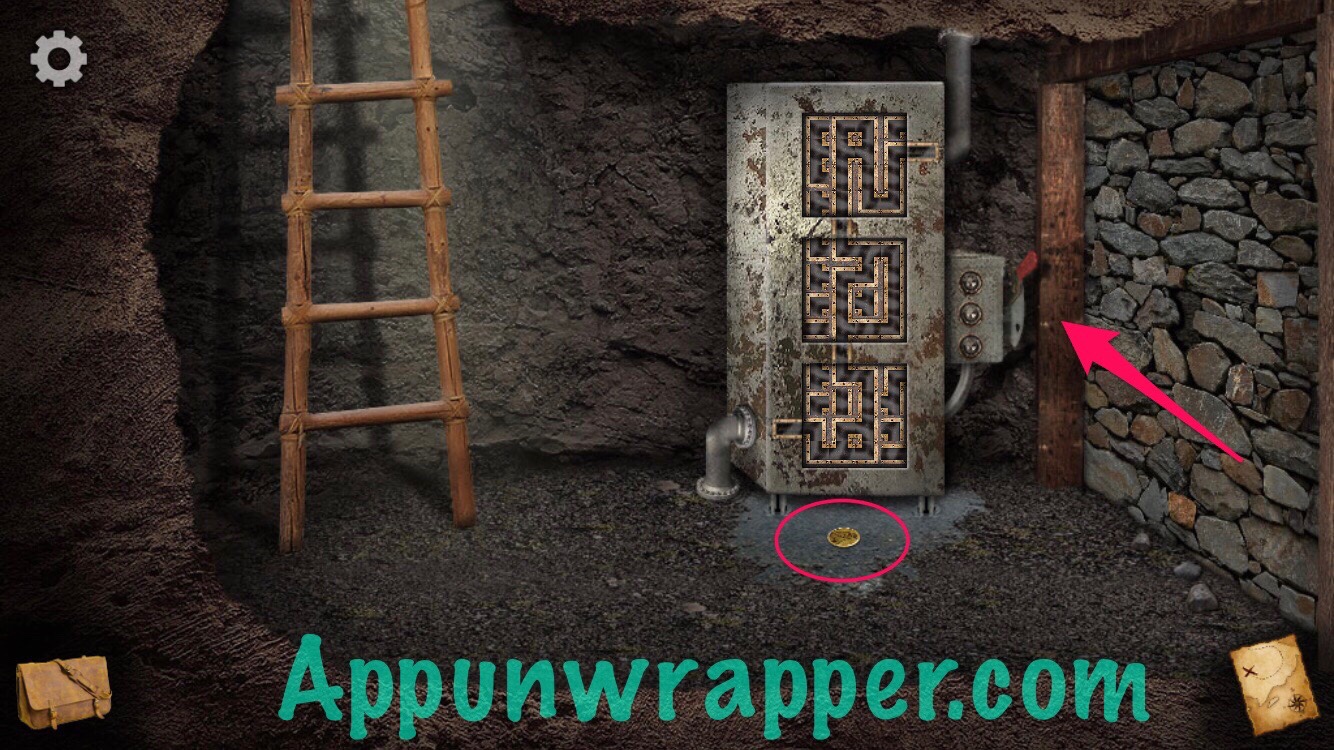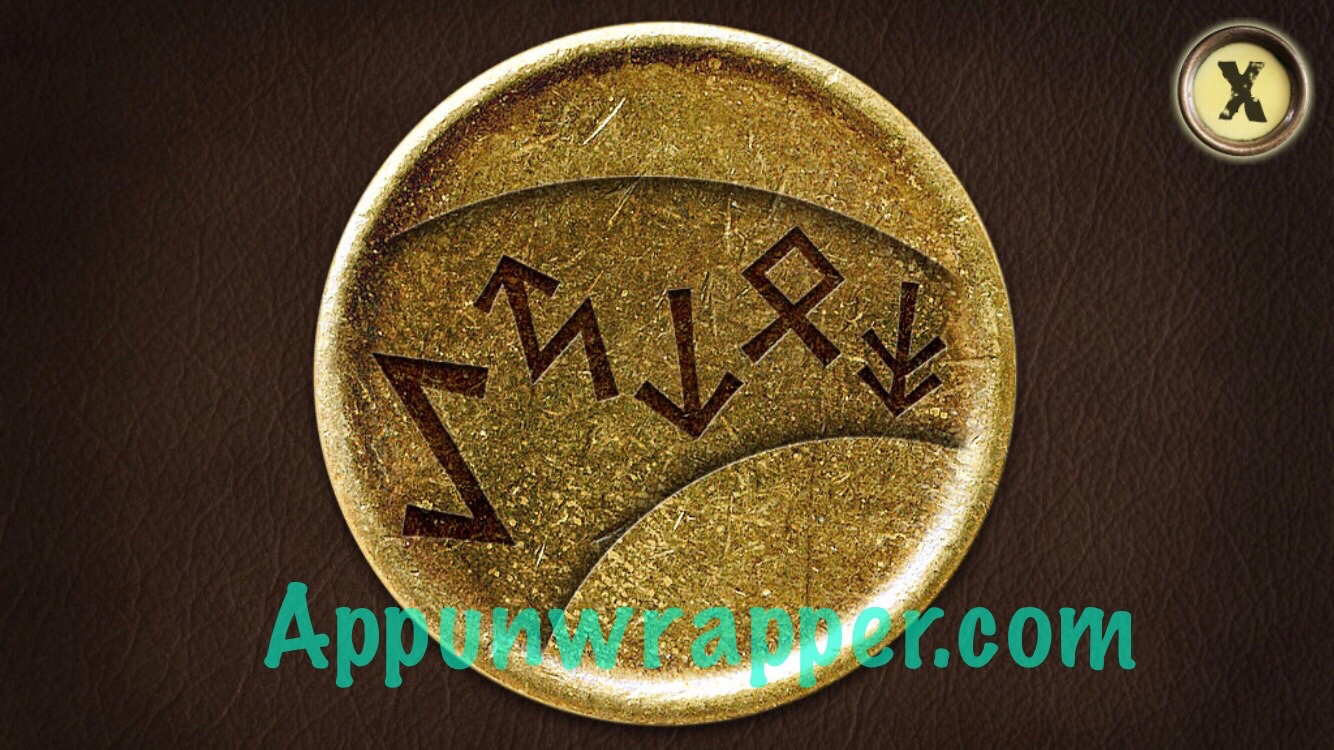 77. Use the pickaxe on the right wall to break through it. Now you have a shortcut to Scene 44!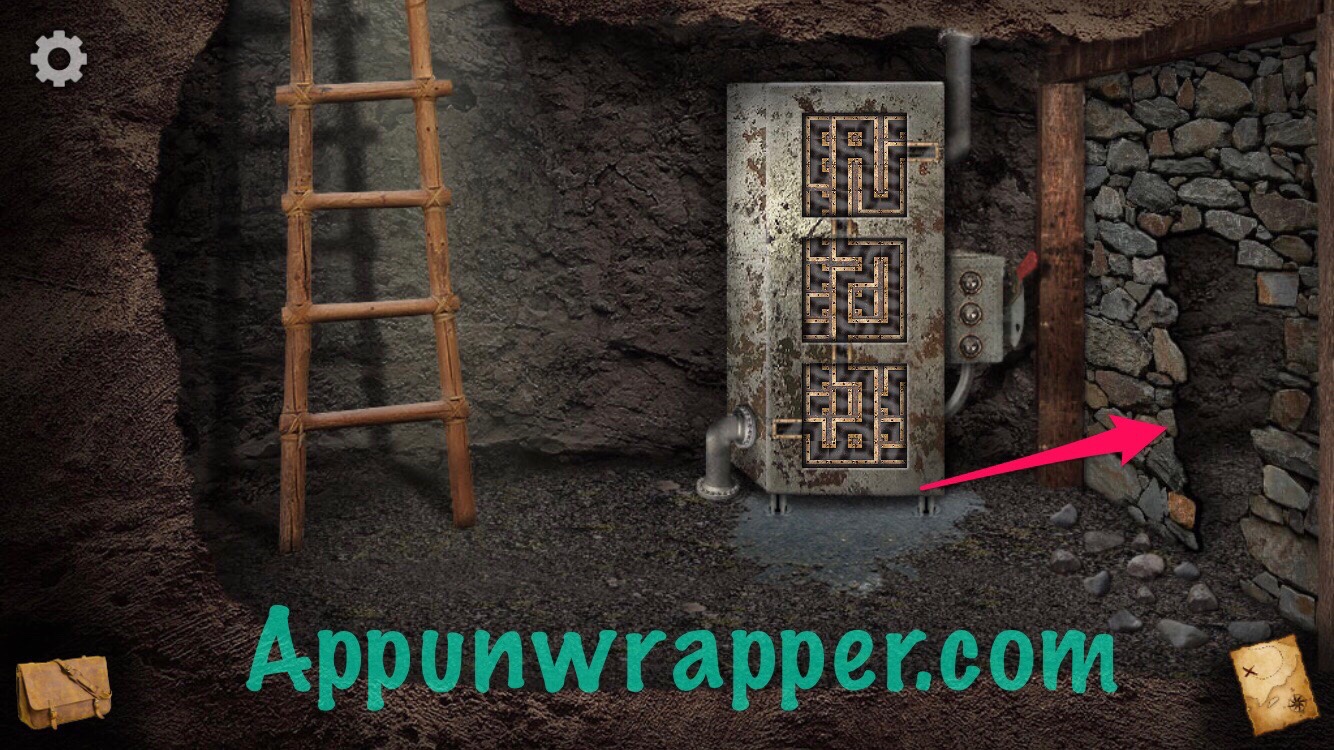 78. Go back to Scene 30 and use the pickaxe to break up the rocks blocking the cart. Push the cart left to Scene 29 and follow it.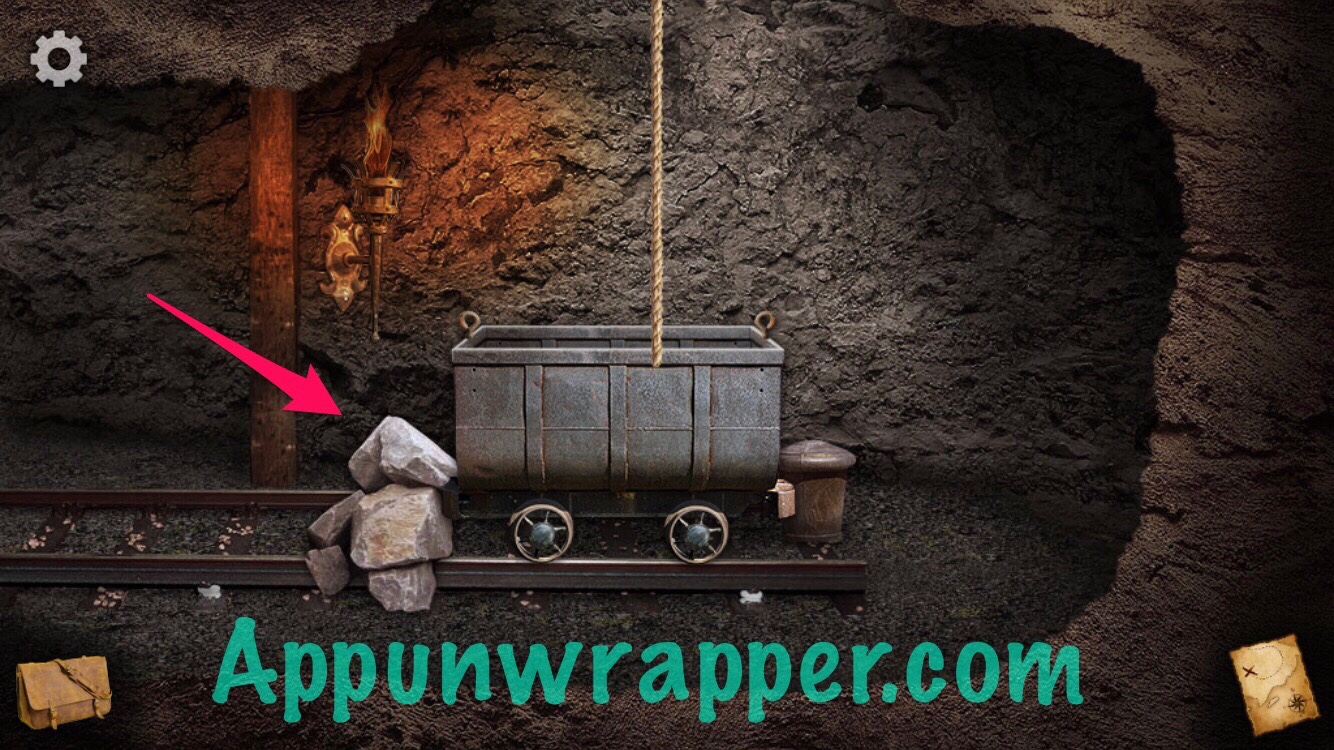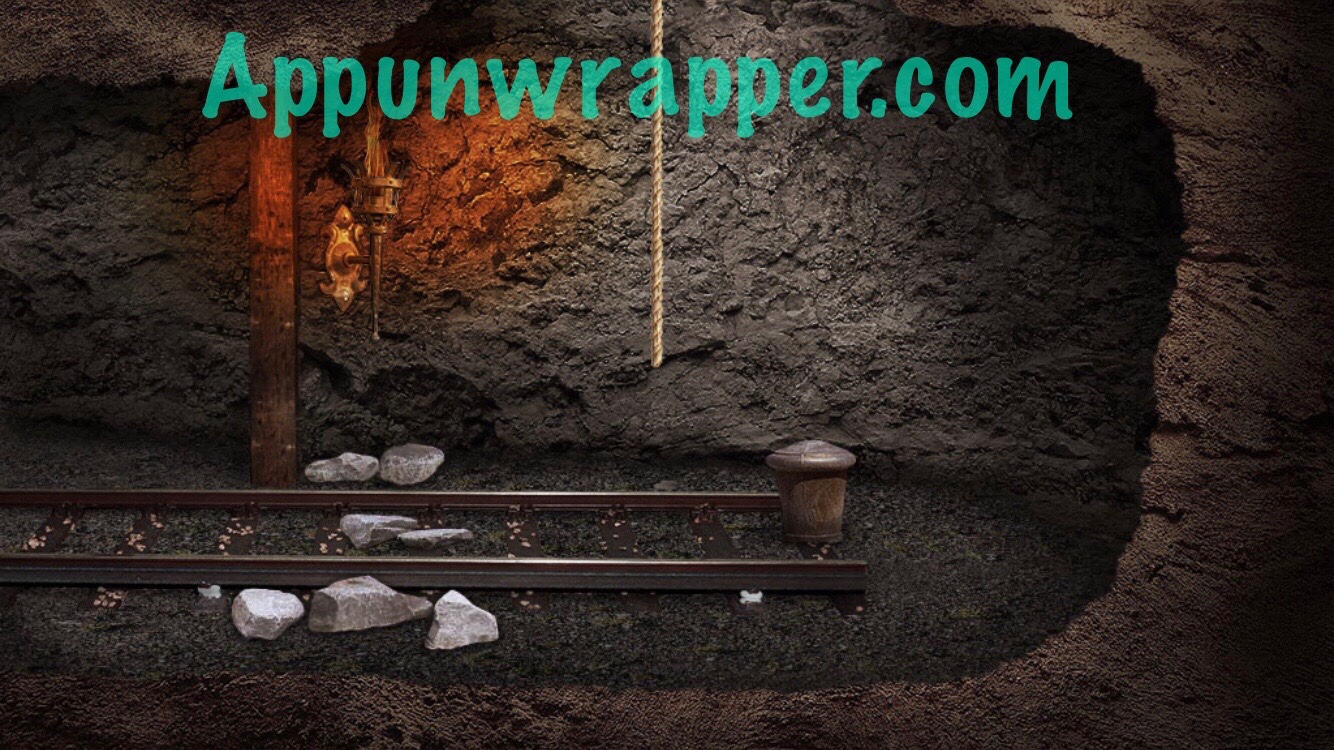 79. Tie the rope to the cart so it's hanging from the hook. Straighten it out. Then use the crank to lower yourself down in it to Scene 31.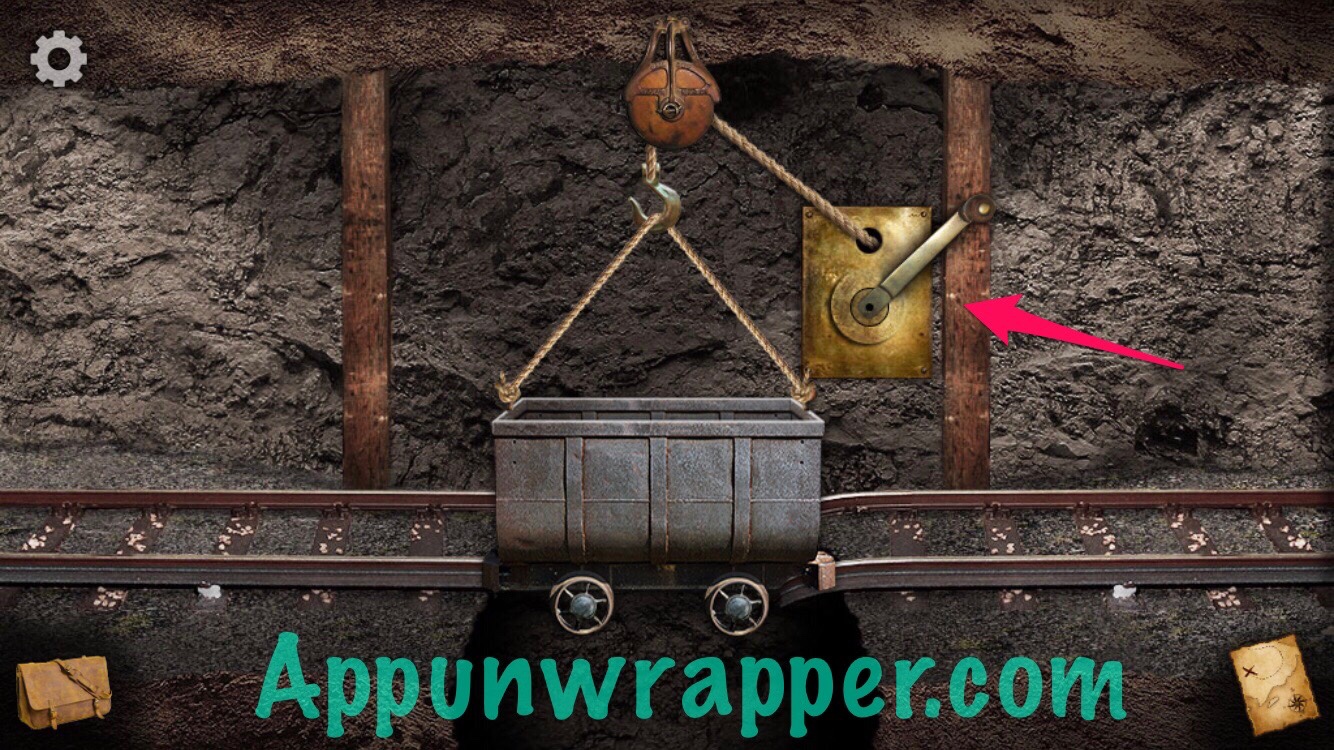 80. Place a torch on the wall so you can see. Use the pickaxe on the walls to get two lumps of copper ore.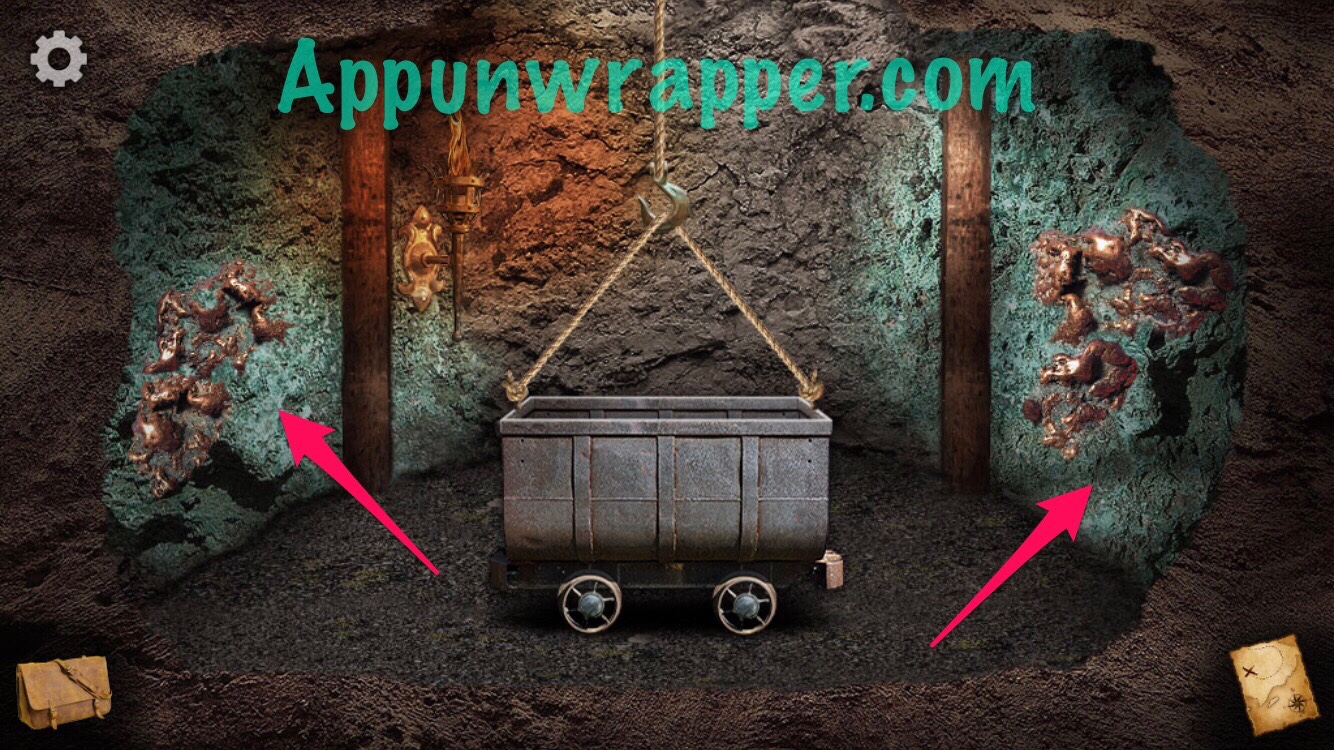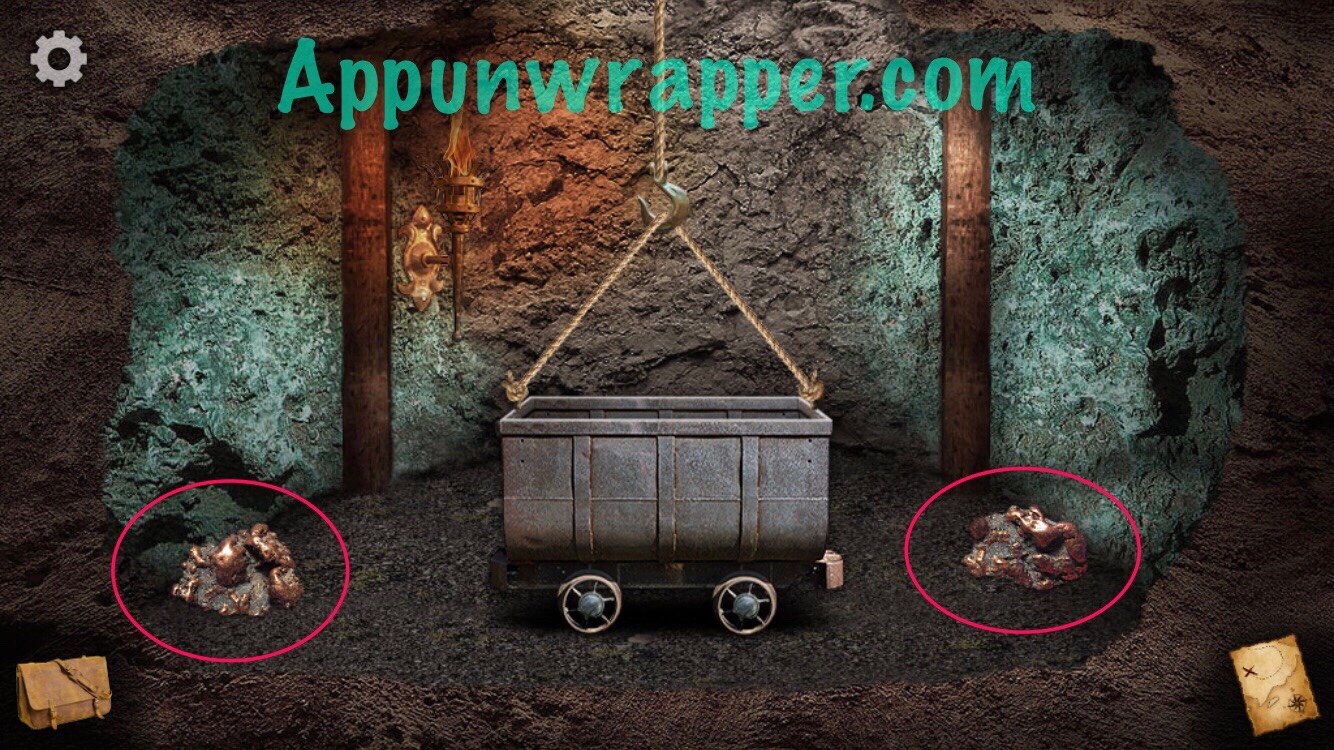 81. Go back to Scene 28 and place the two chunks of copper ore into the stone crusher. Pull the lever to crush them. Then take the pieces of copper from the pot.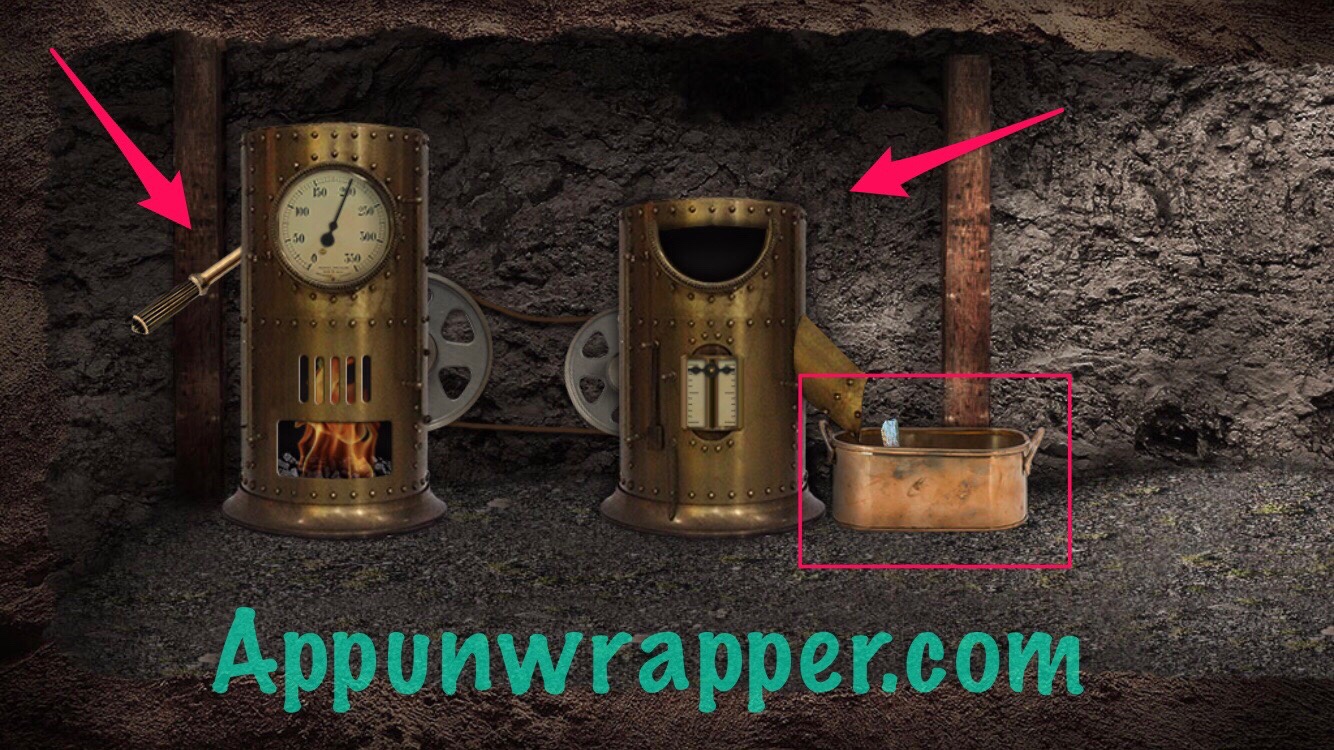 82. Go back to Scene 20 and place the propane torch on the table. Add the copper pieces to the smelting pot. Use the matches with the propane torch to melt the copper down. Then pick up the hot liquid copper.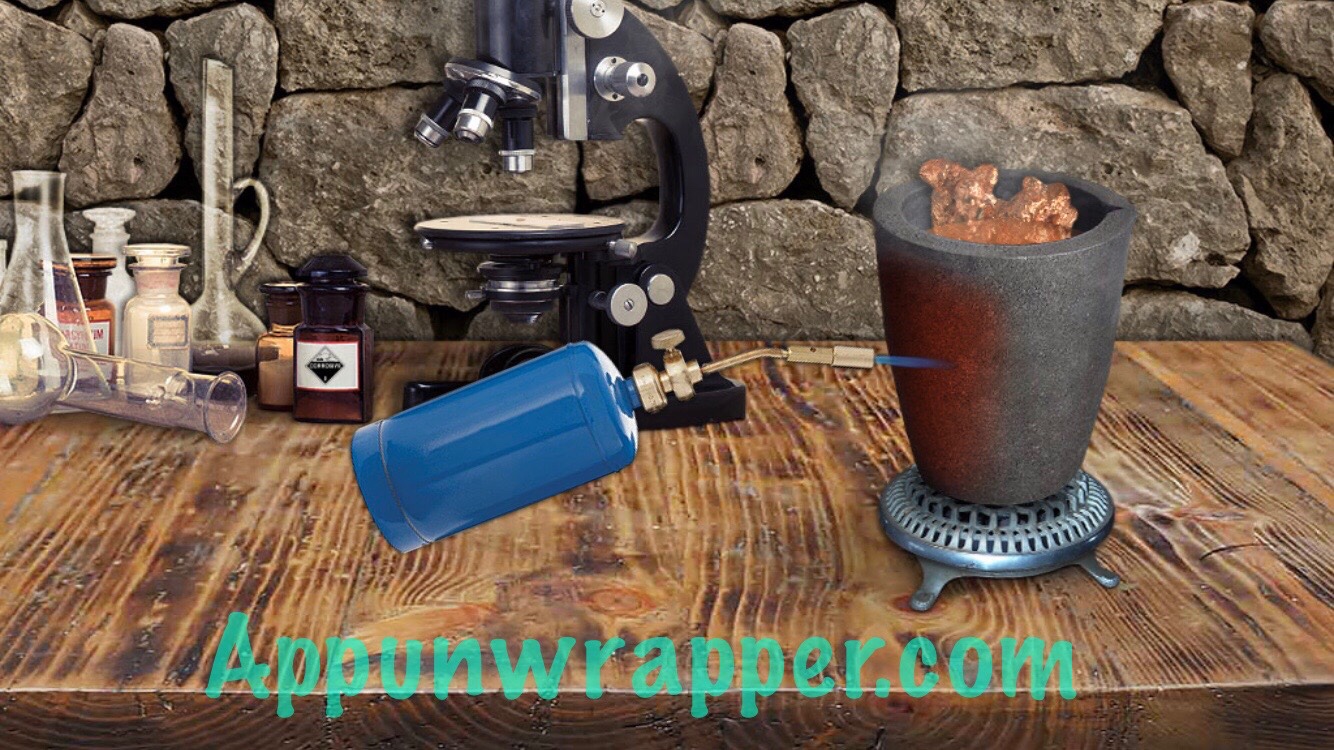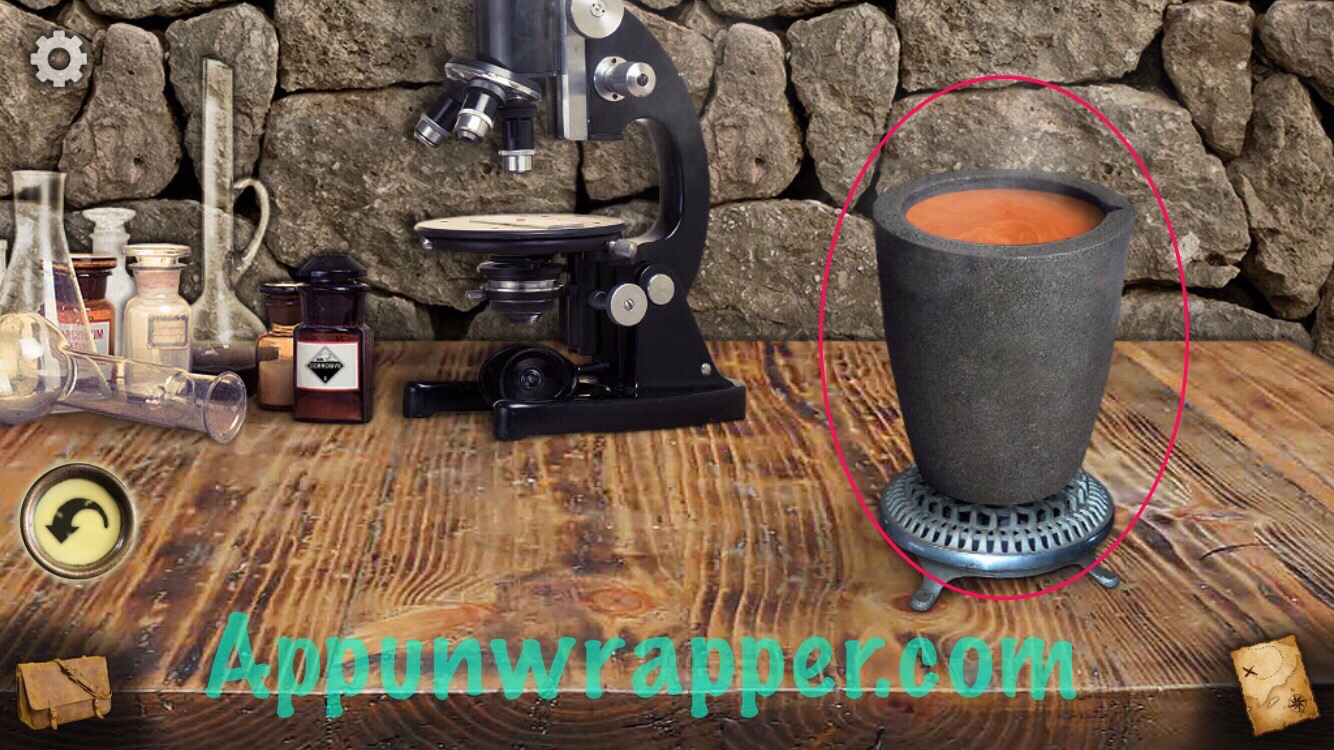 83. Go back to Scene 11 and use the clue from the gold coin to solve the puzzle on the birdhouse. Just pull the center piece towards the symbols in the right order. Take the piece of paper.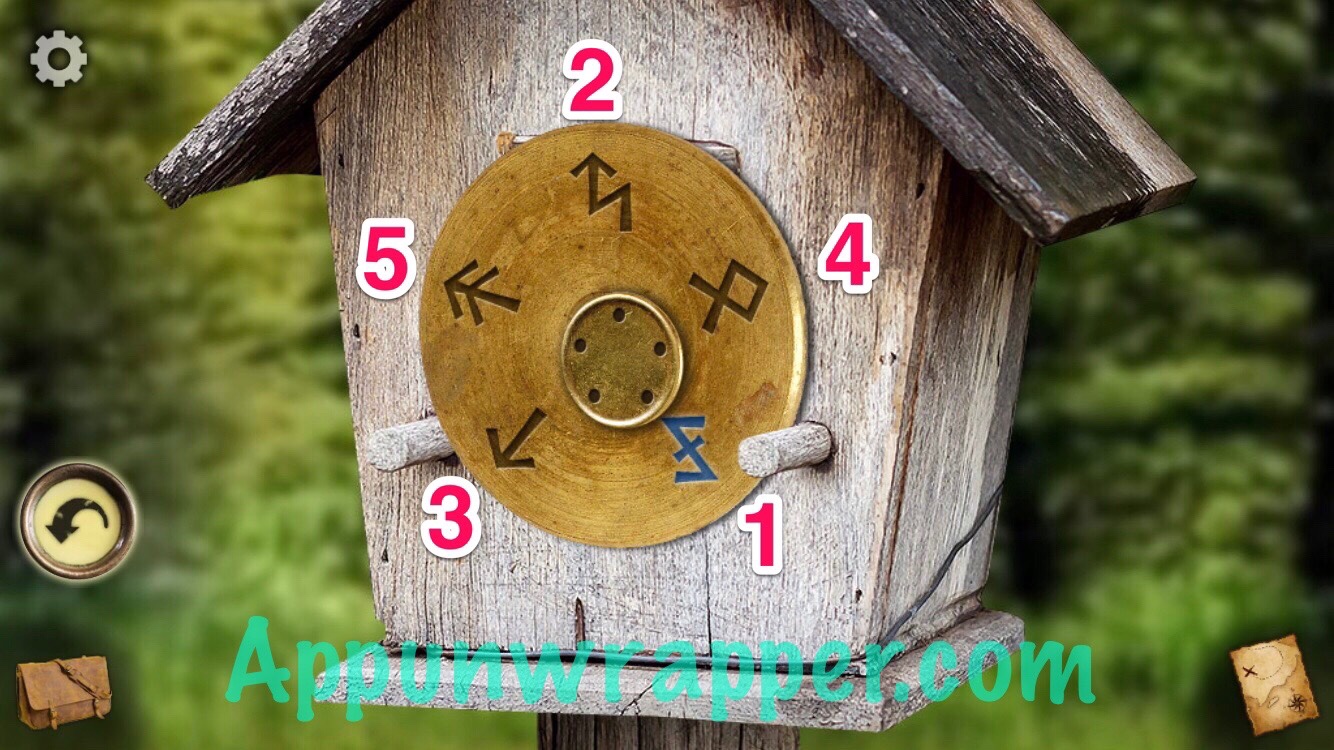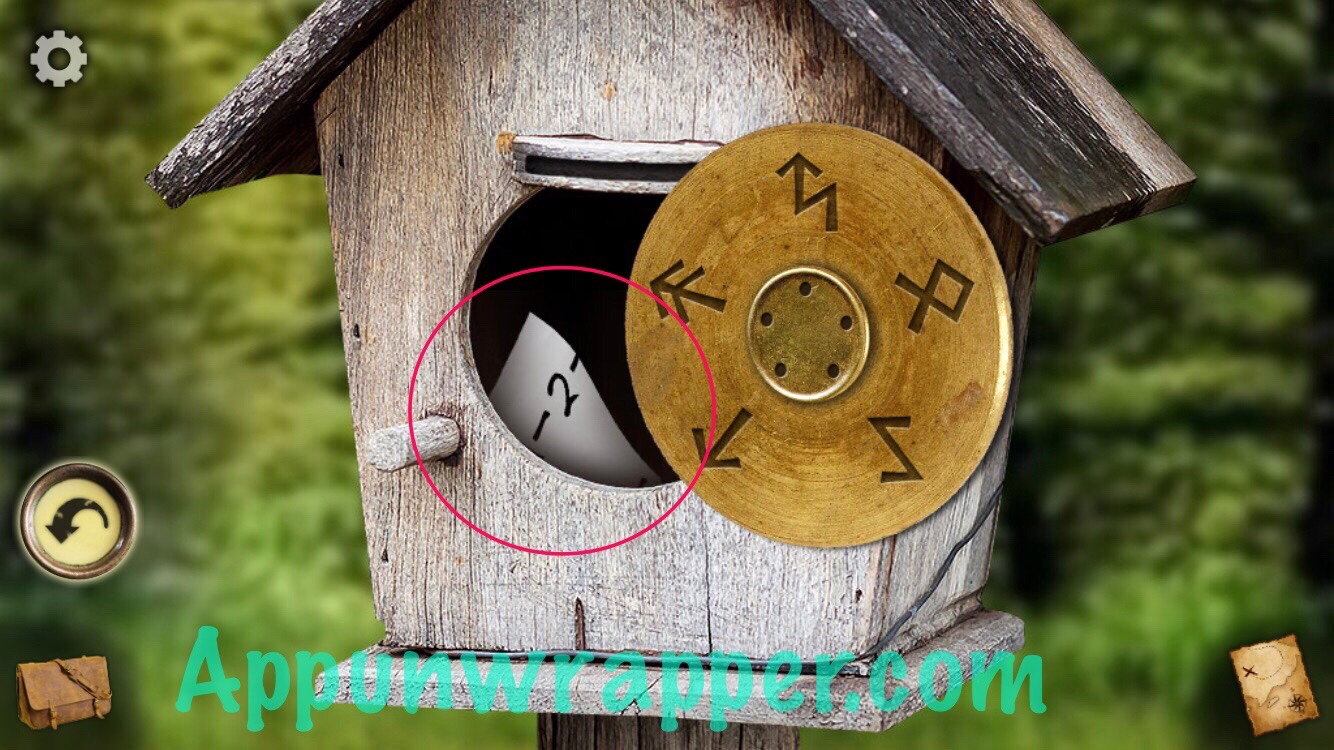 84. There's a strange lock mechanism on the door here. Pour the hot melted copper into the hole and then use the wooden handle to pull it down and open the door.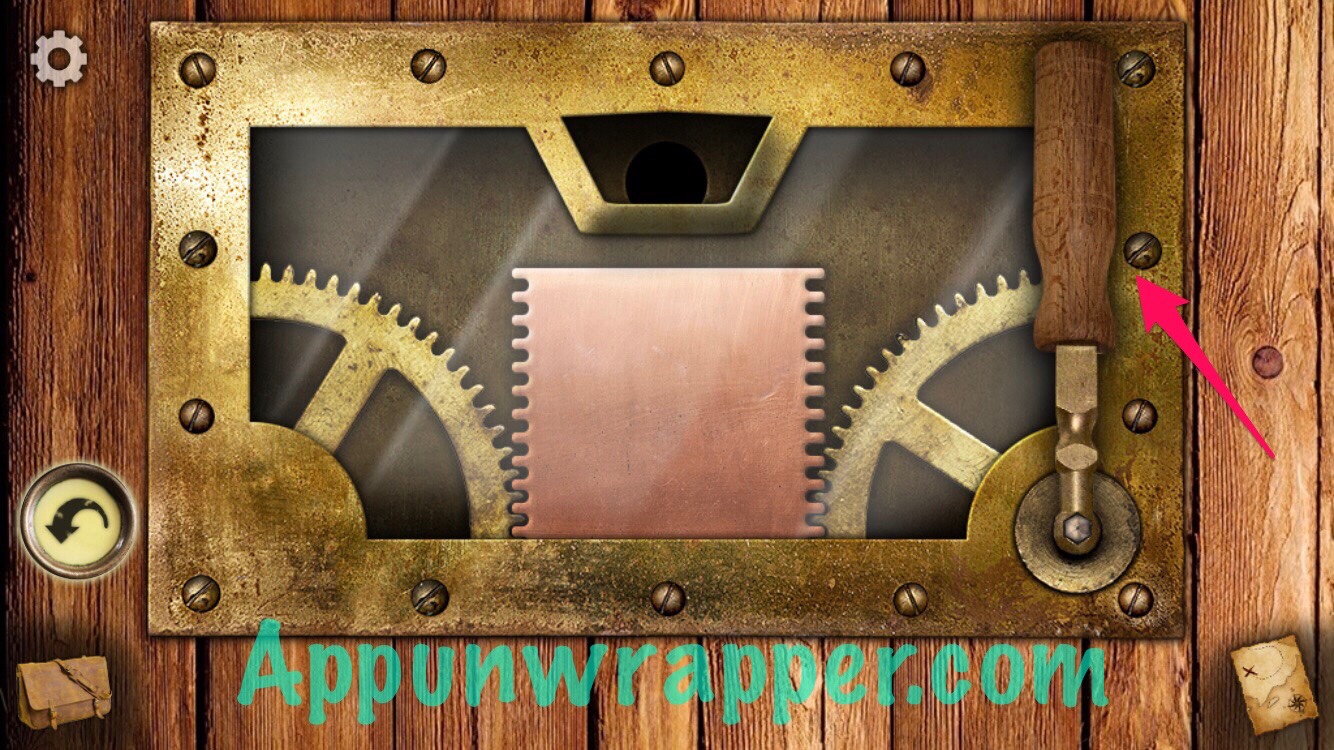 85. Take the iron pot and wheat stalk from inside.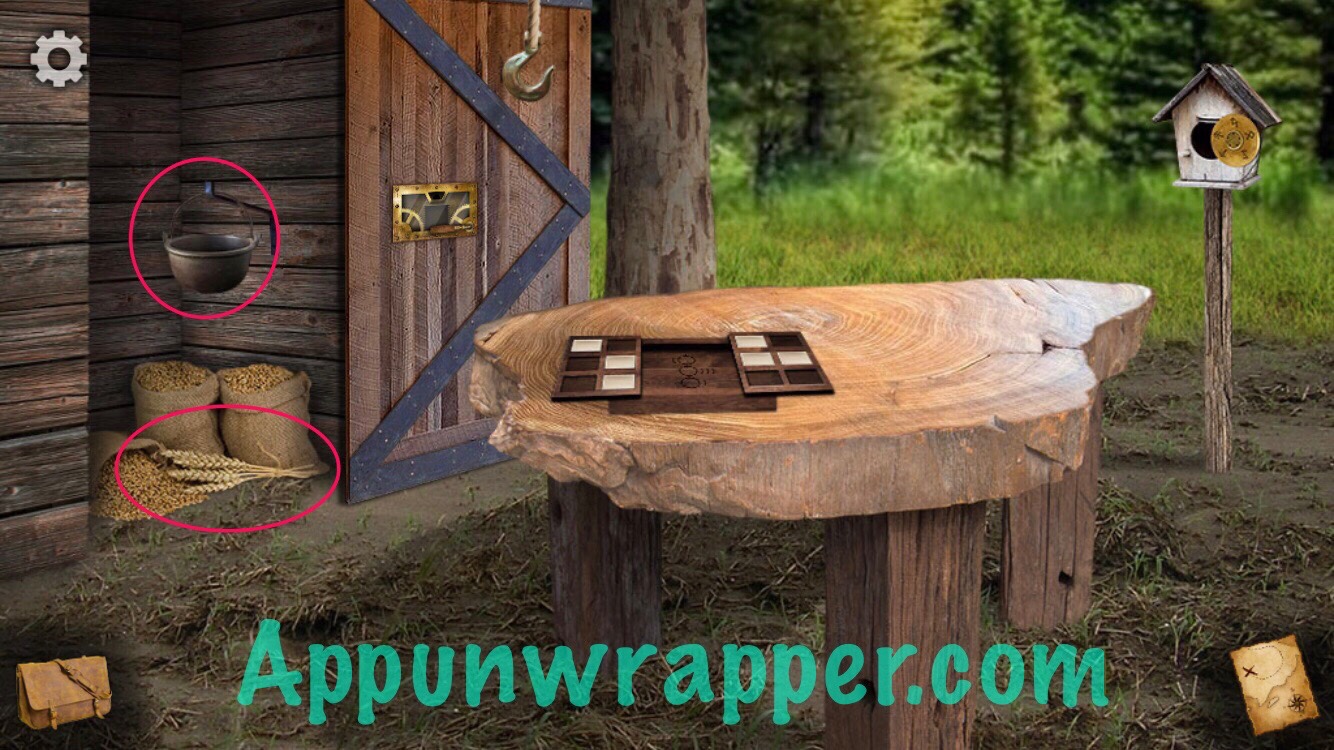 86. Go back to Scene 3 and fill the iron pot with water.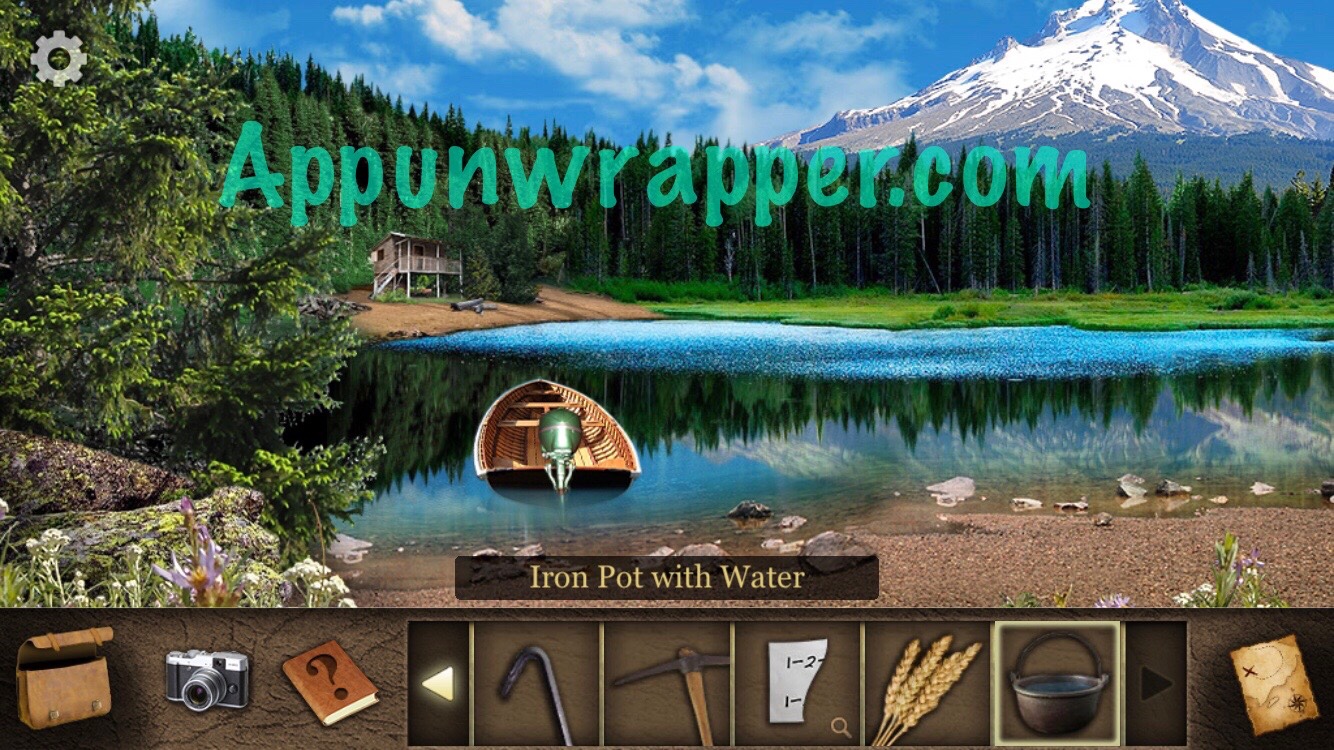 87. Go back to Scene 7. Give the wheat stalk to the bird and it will fly off. Take the piece of paper from its nest.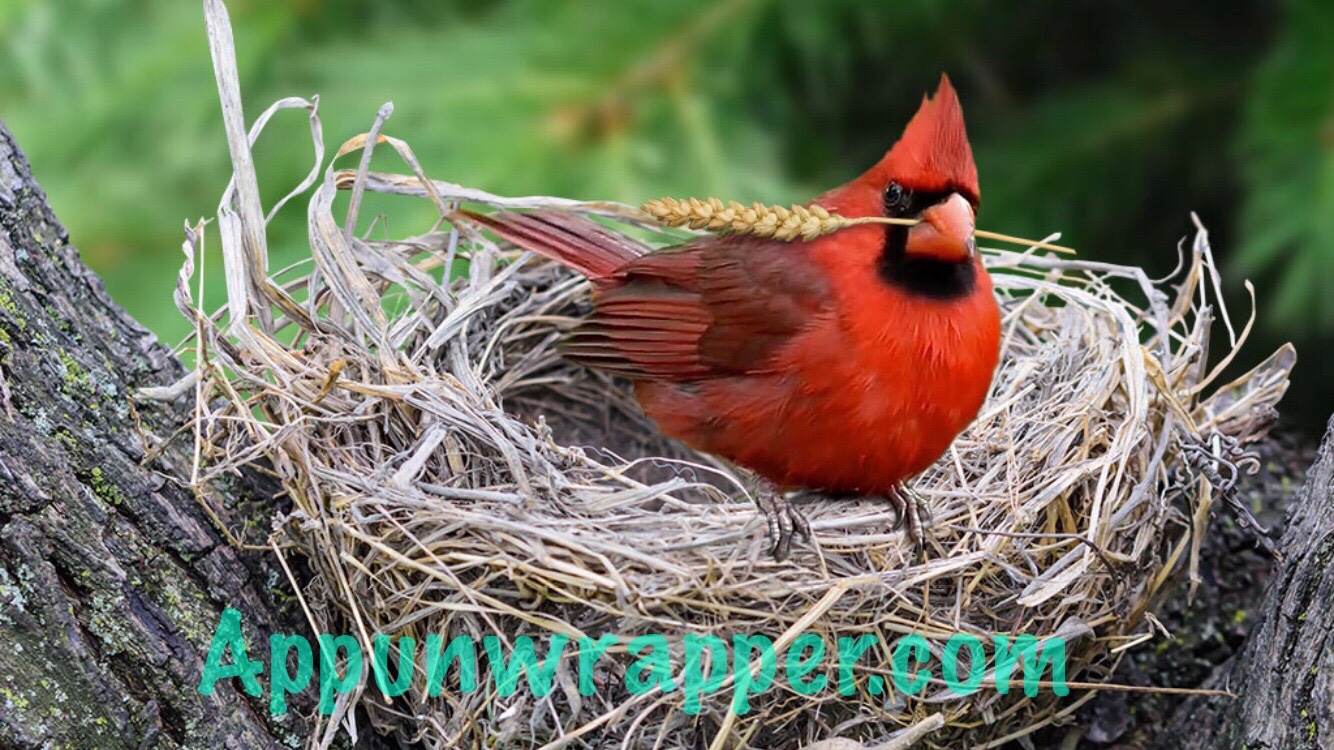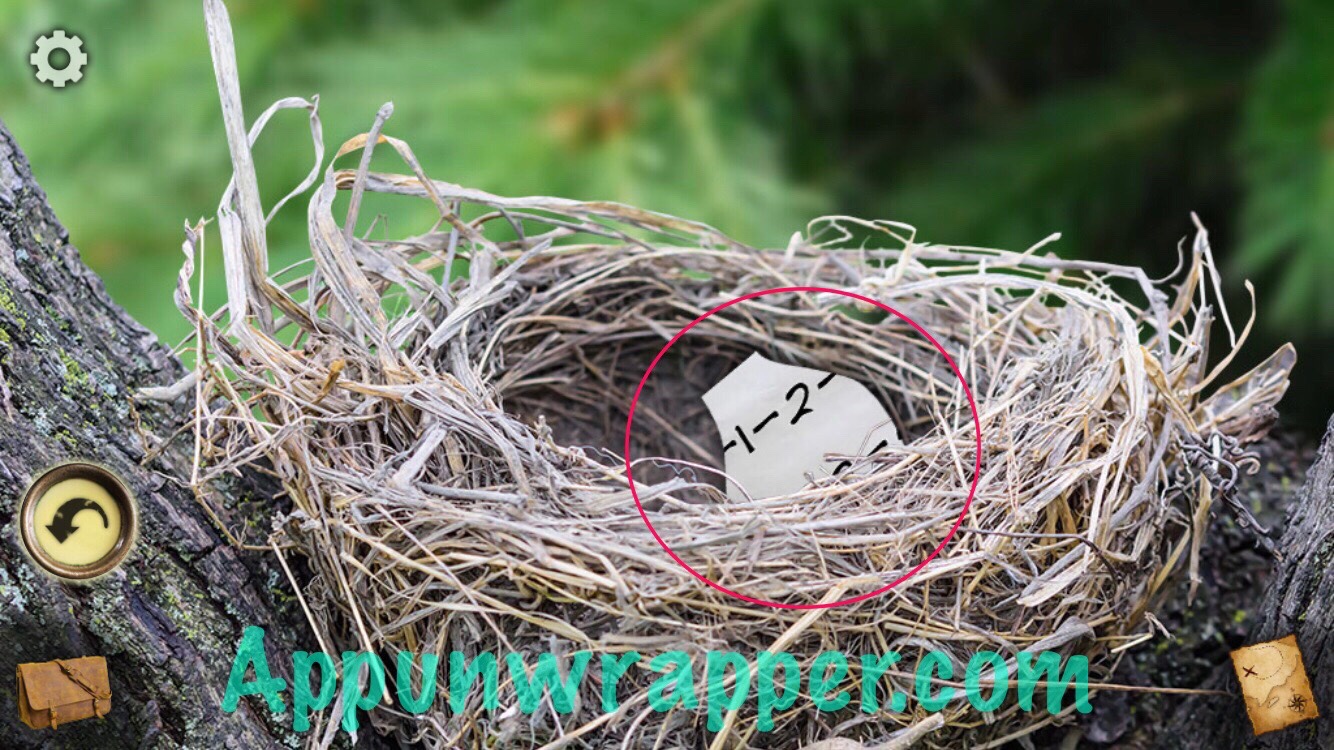 88. Go back to Scene 17. Use the pickaxe on the loose bricks to get another piece of paper. Now you should have all three pieces. Take a look at it.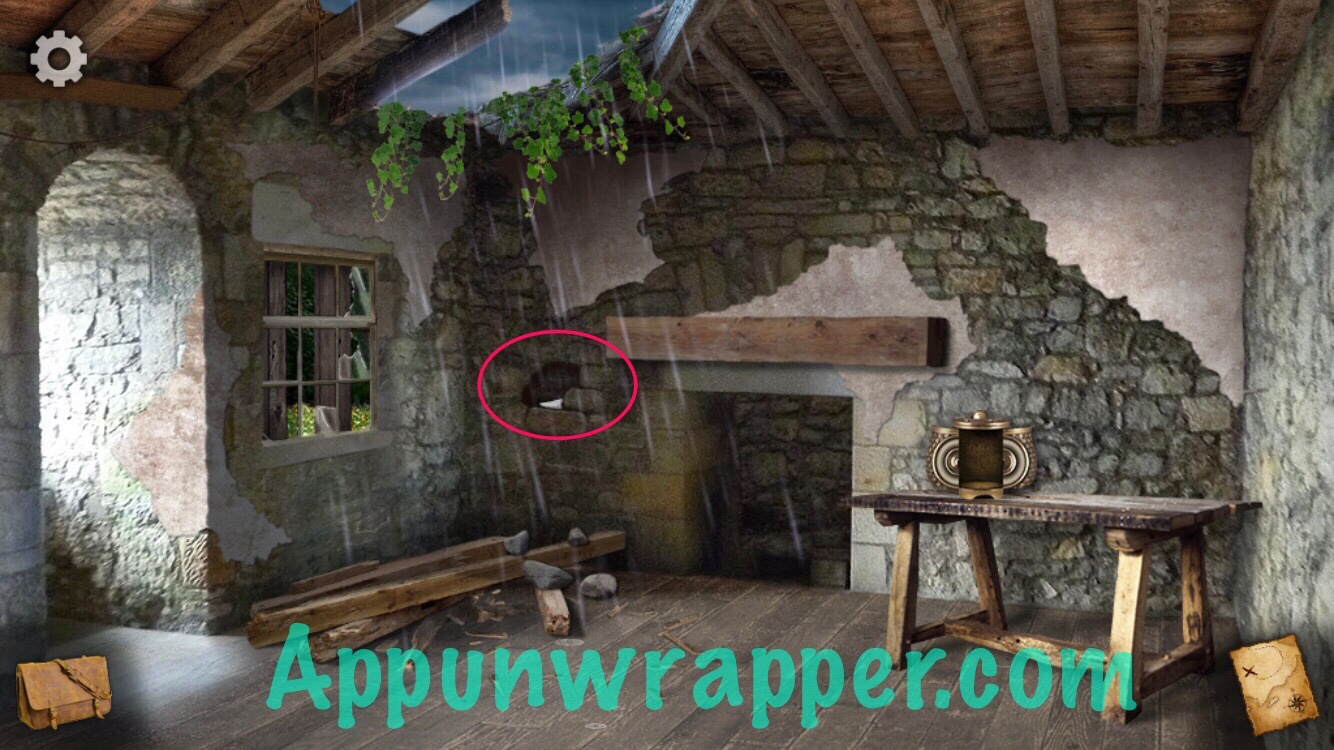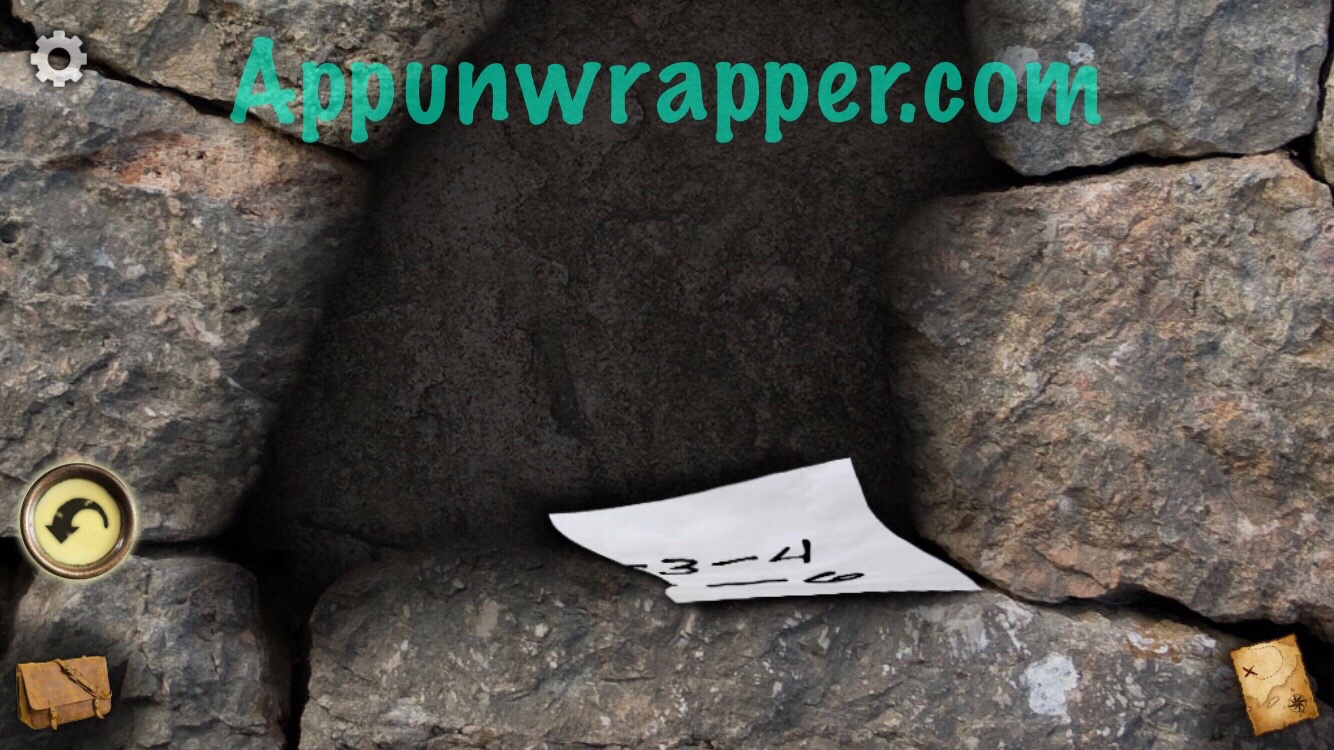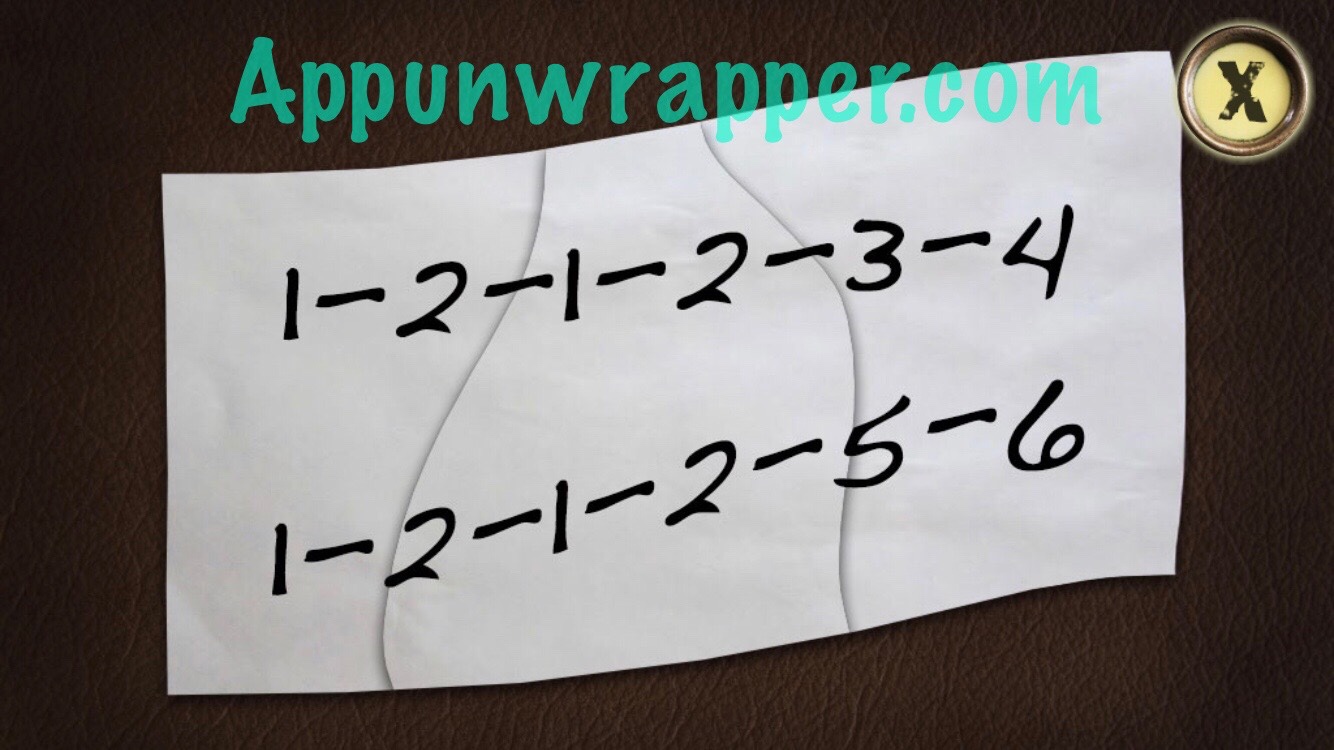 89. Go back to Scene 38 and tap on the guitar. Play the notes as seen on the piece of paper. Then take the fishing lure.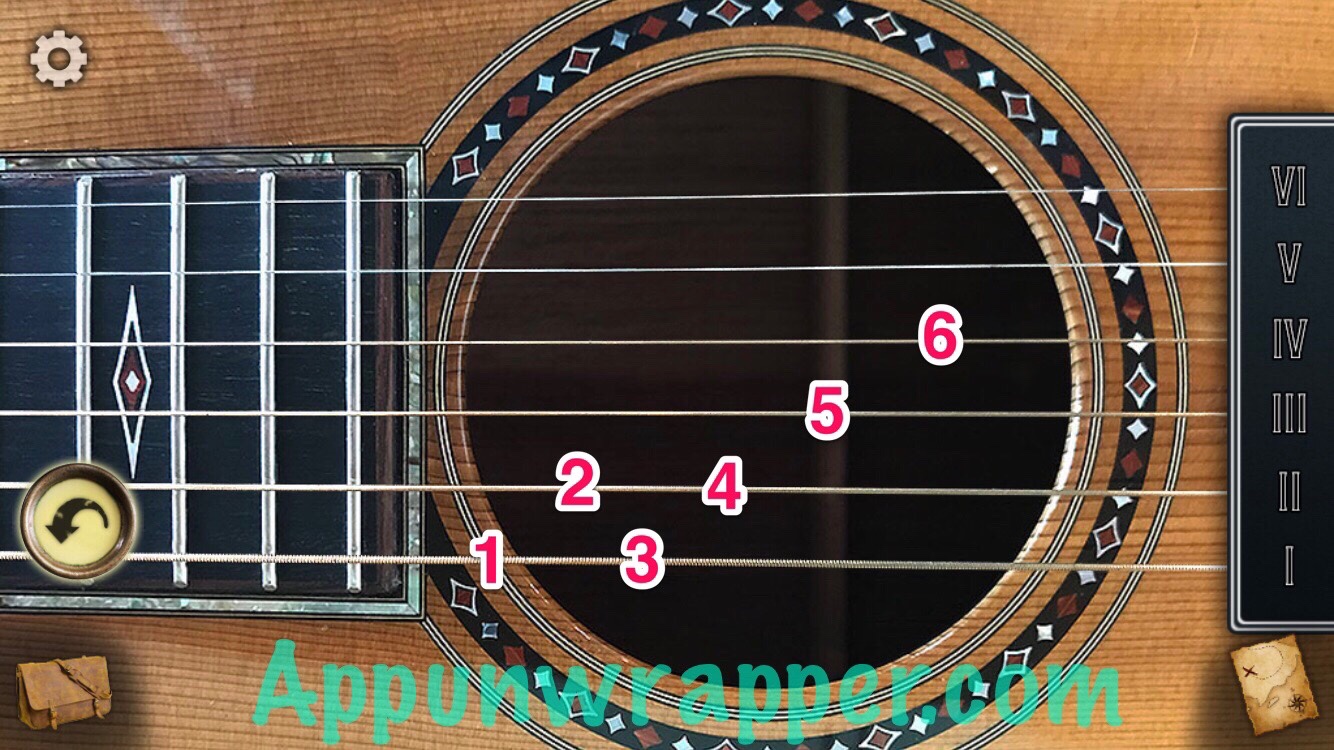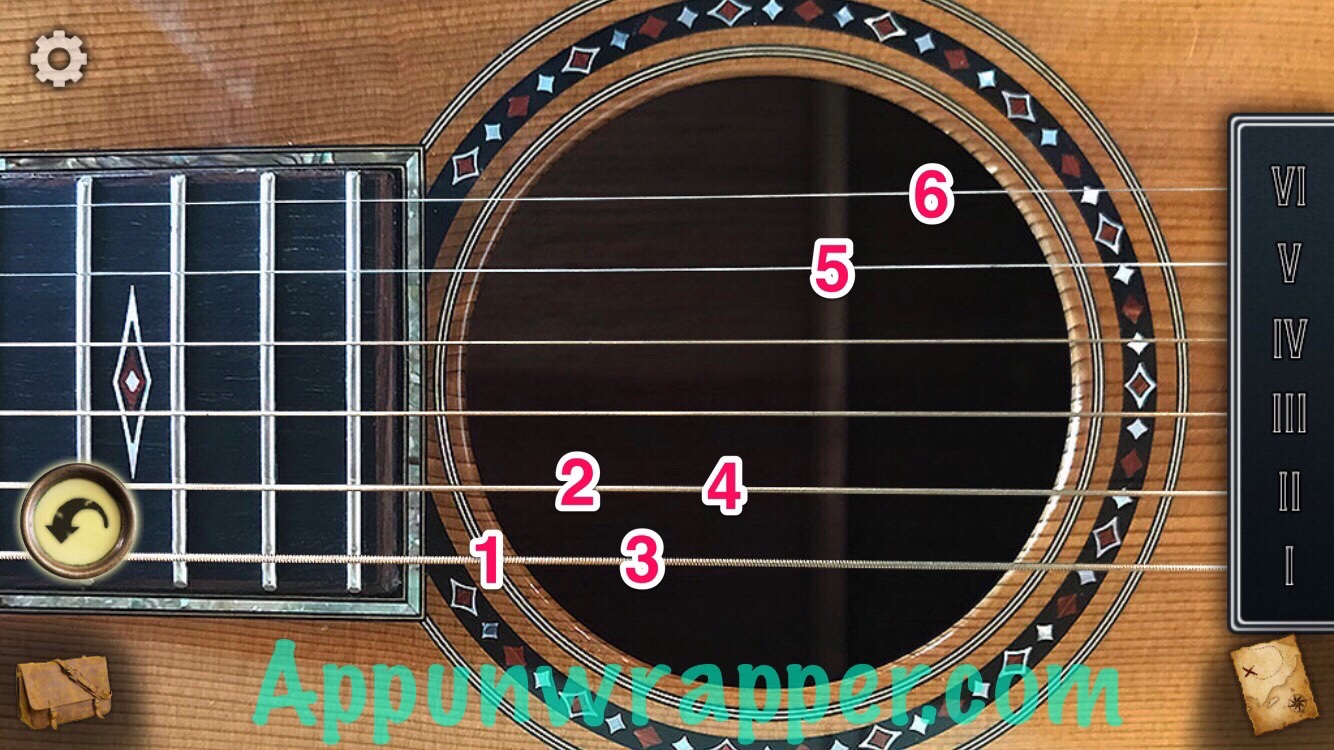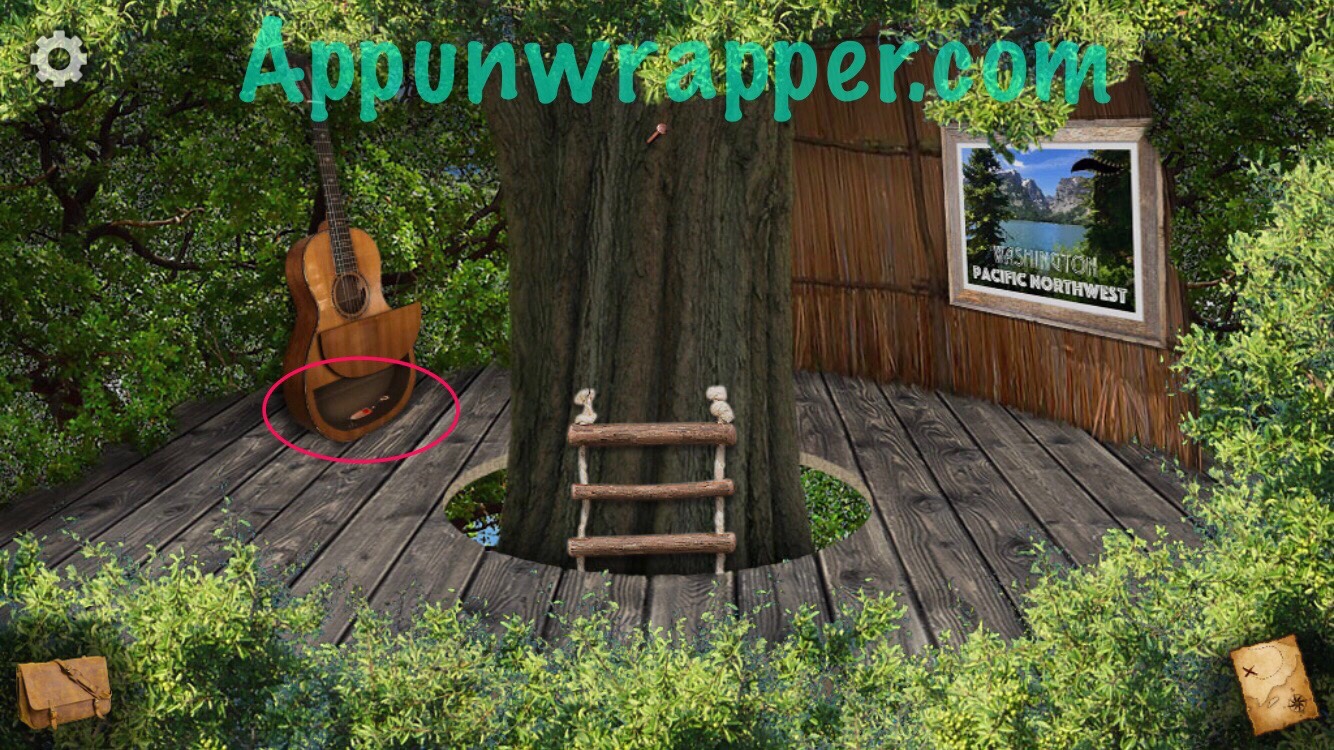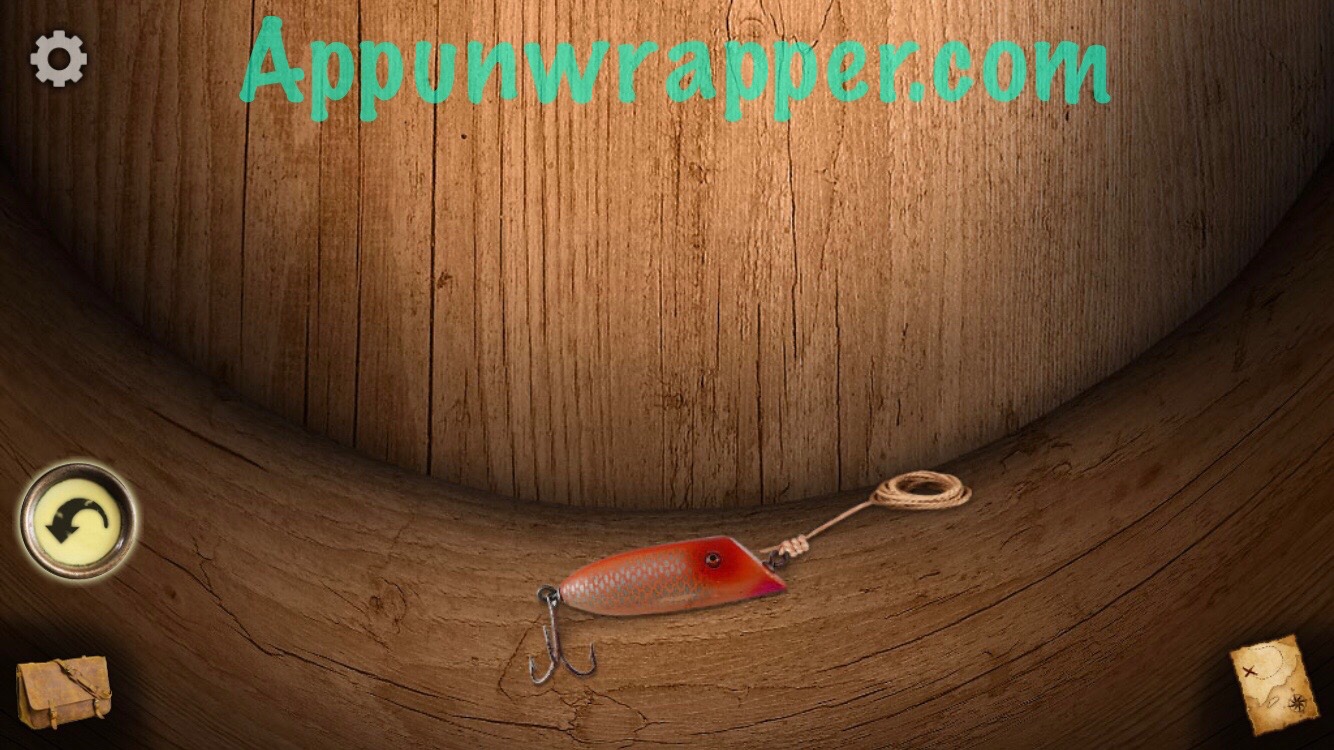 90. Go back to Scene 21 and attach the fishing lure to the tripod. Then lower it and catch a fish! If it tells you you need more time, just back out of the scene and then zoom in again.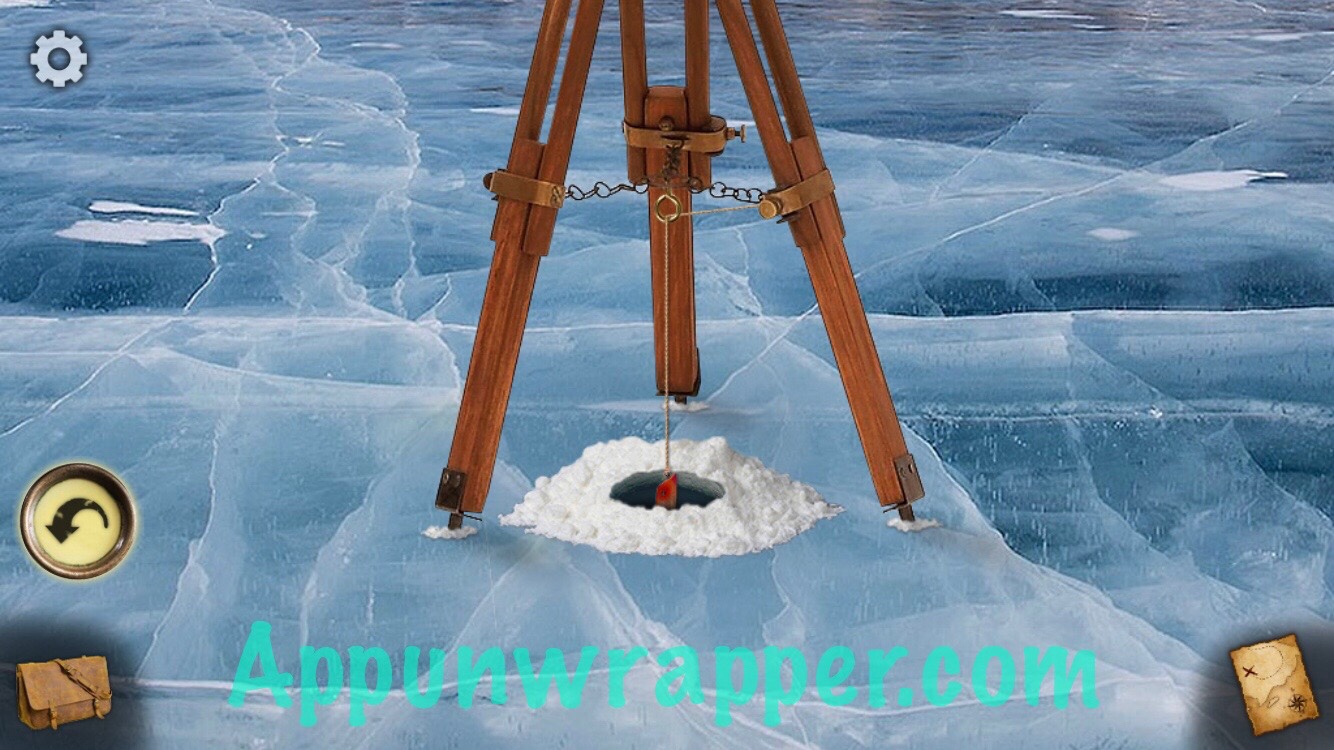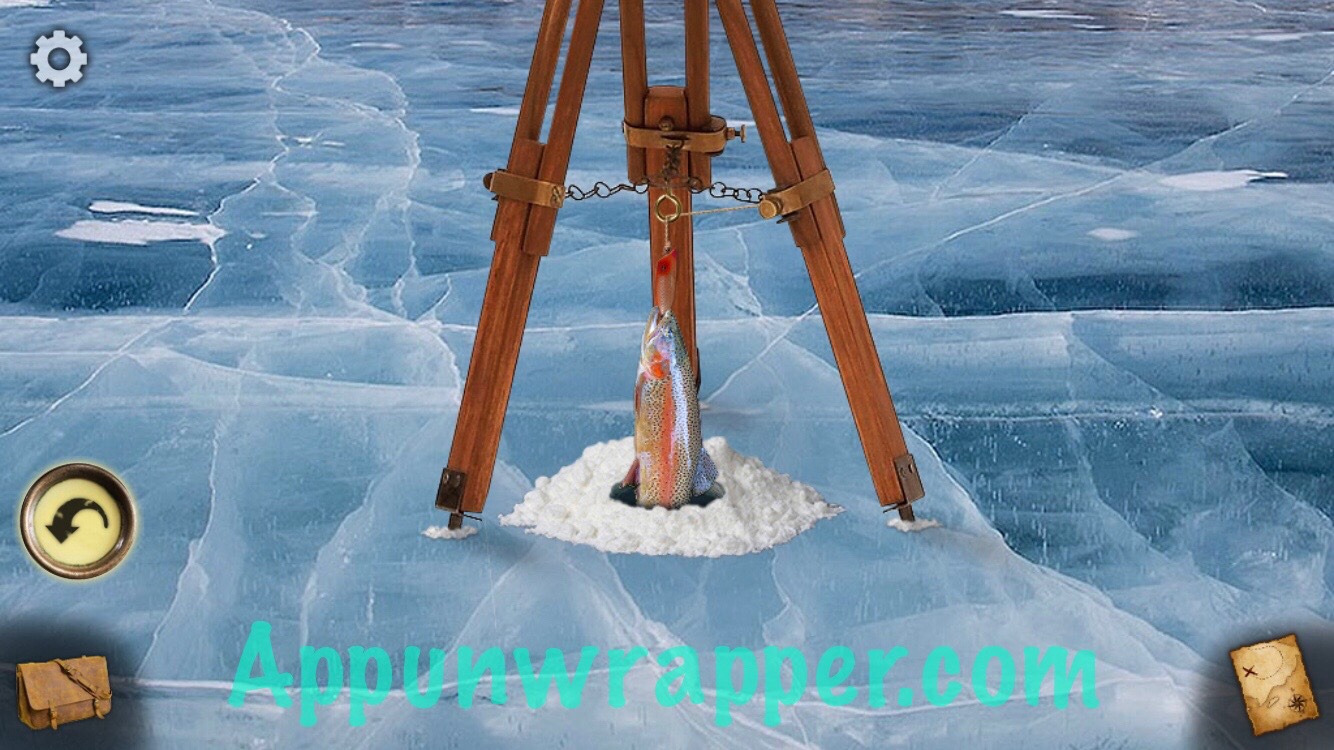 91. Go back to Scene 37. Place the pot of water over the fire. Add the fish, cabbage and blueberries to the pot.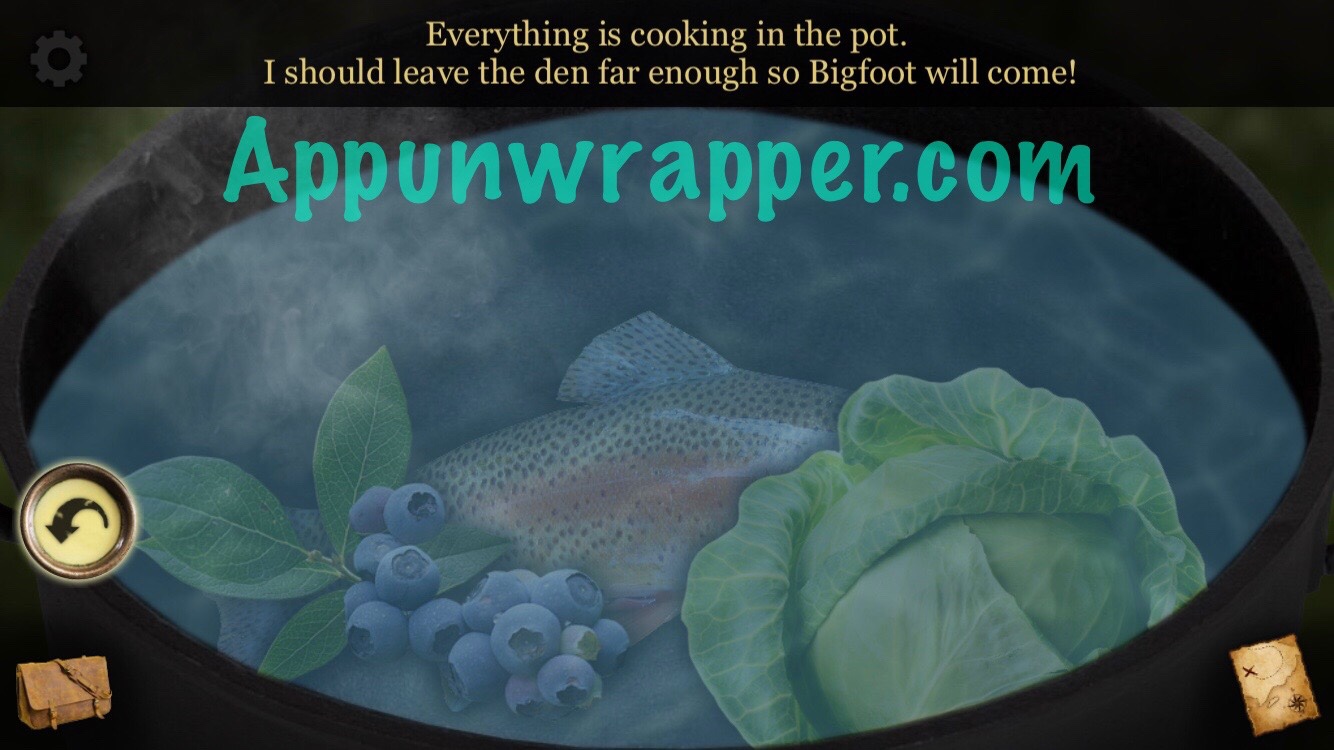 92. Go back to Scene 12 to give Bigfoot some space. Then head back to Scene 37 and talk to Bigfoot!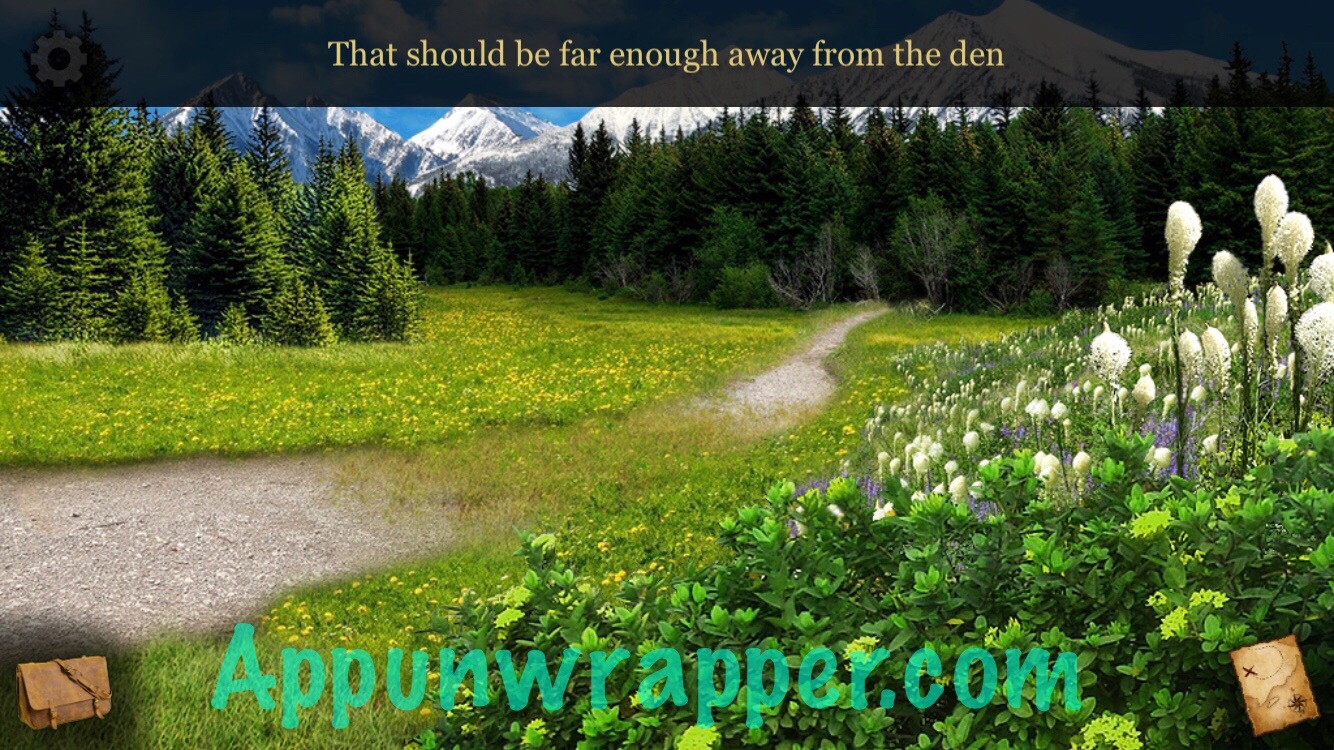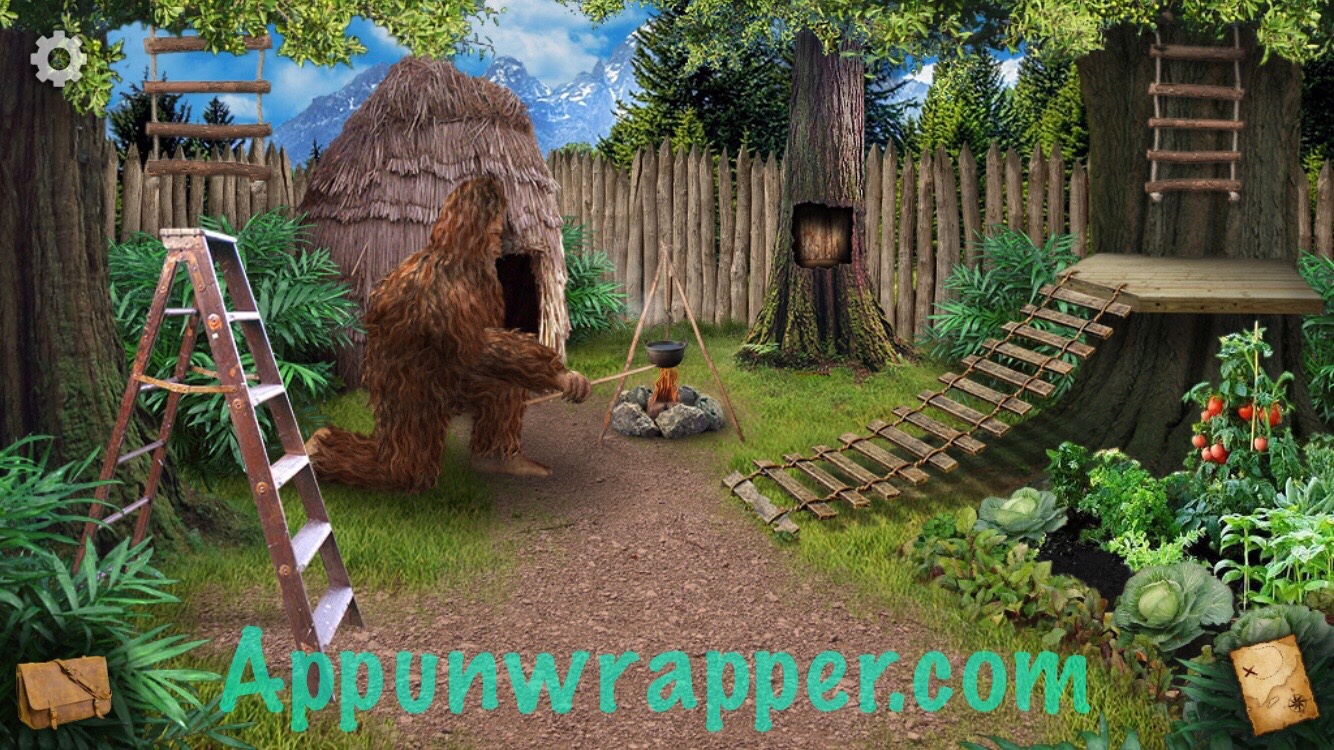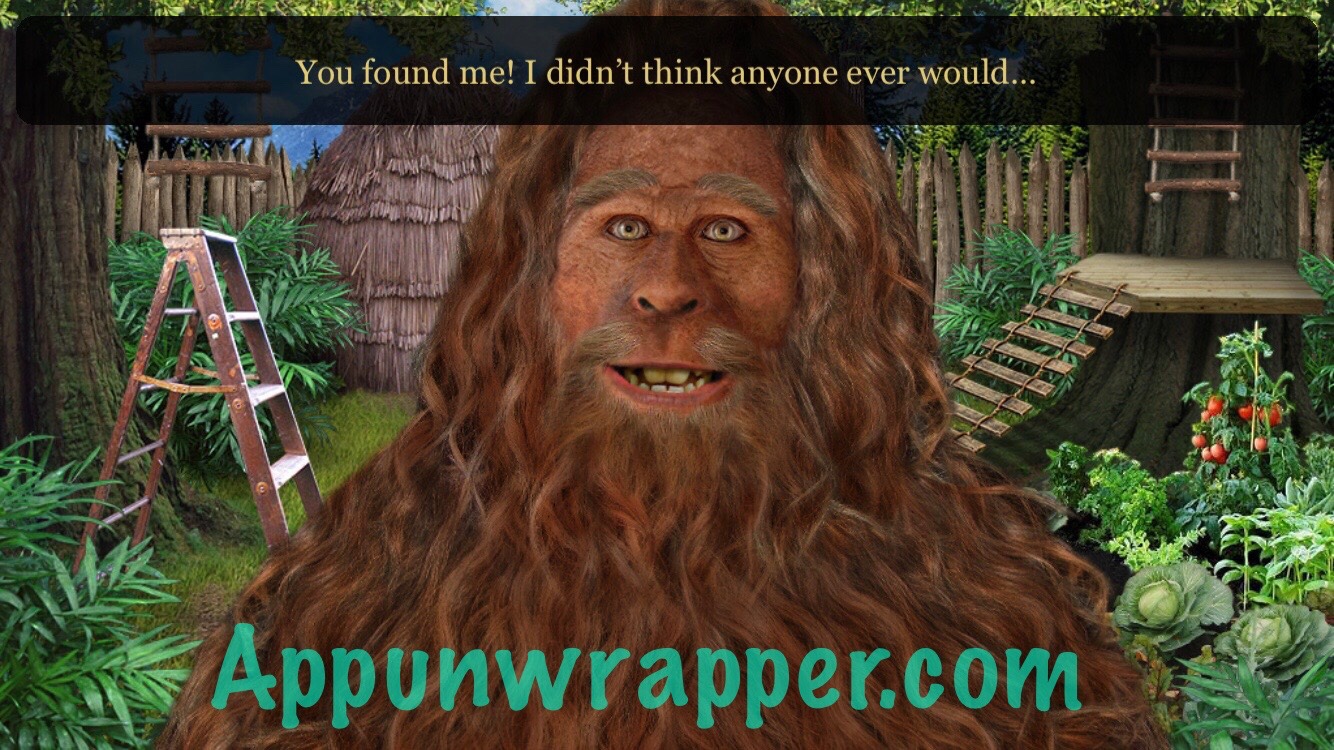 Congratulations! You finished the game!