Stray Cat Doors
By: PULSMO, INC.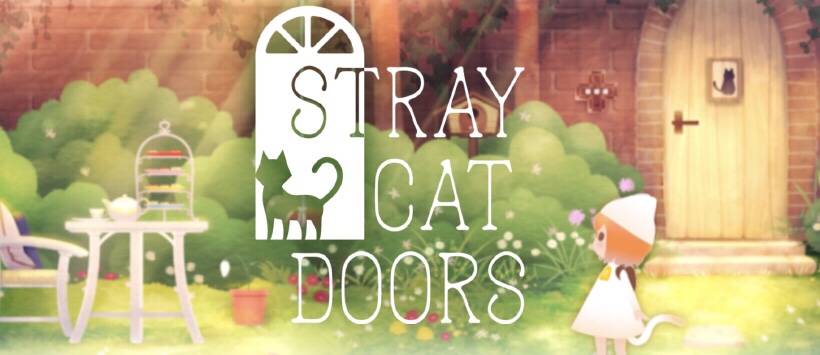 This is a complete step-by-step walkthrough guide with help, hints, tips, tricks, solutions and answers for Stage 2 of the iOS and Android room escape game, Stray Cat Doors, by PULSMO. Feel free to ask for extra help in the comments section.
Walkthrough:
Stage 1 | Stage 2 | Stage 3 | Stage 4 | Stage 5 | Stage 6 | Bonuses
Stage 2:
1. Pick up the candle and matches from the table.
2. Look for the switch under the Christmas tree and turn on the tree lights.
3. Pick up the reindeer and sleigh from under the tree.
4. Pick up the Santa toy behind the table.
5. Place the reindeer on the box and take the puzzle piece from inside.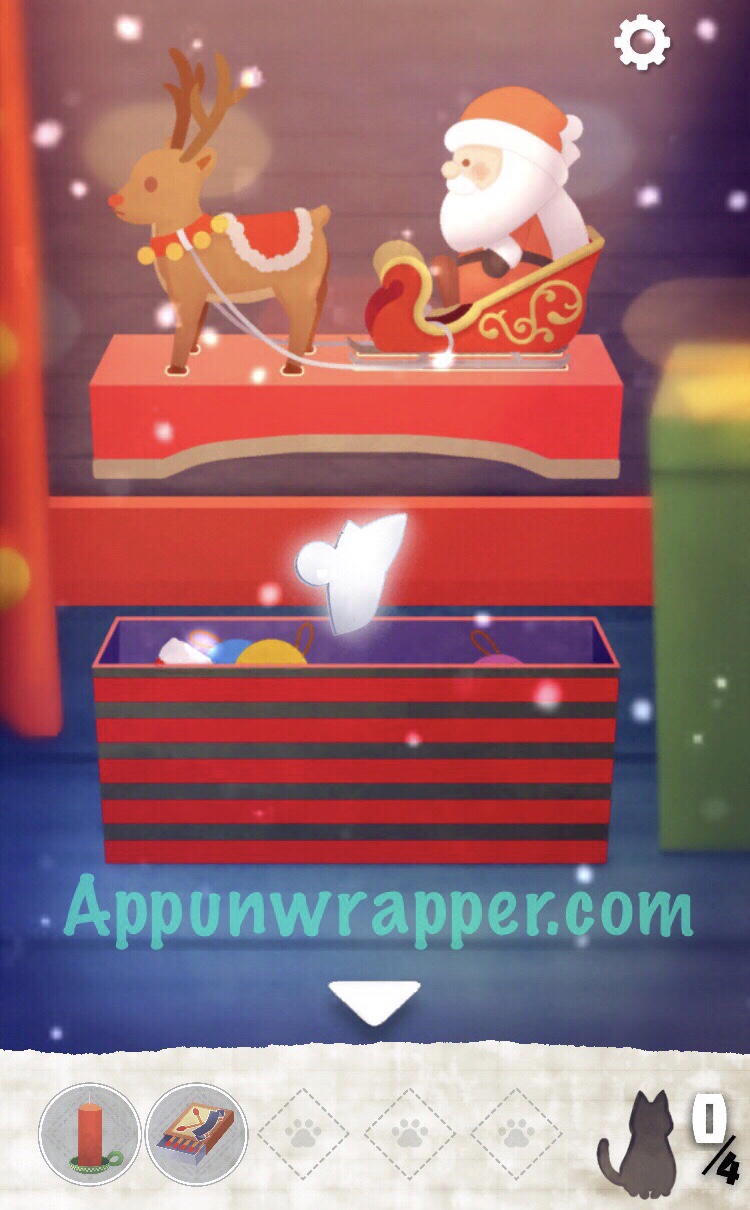 6. Shut the light switch above the box and then look at the tree again. Take the ornament with the puzzle piece inside it.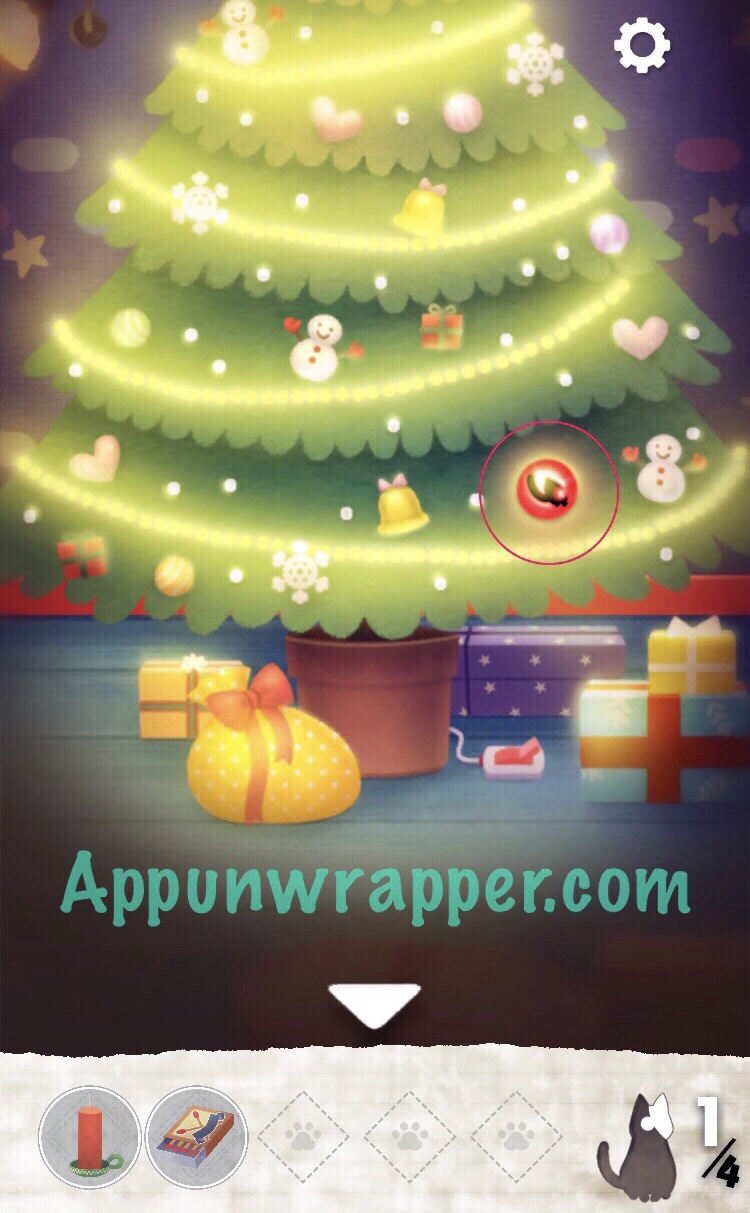 7. Turn the light back on.
8. Look at the stars hanging near the door. They go: Green, Red, Red, Green, Red. Tap on the cuckoo clock and pull the green and red stars in that order to get a puzzle piece.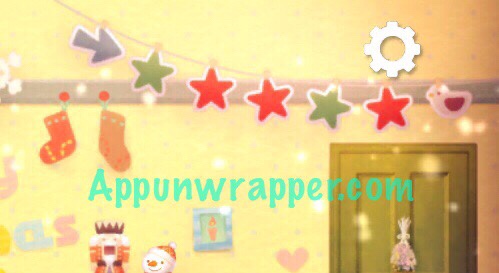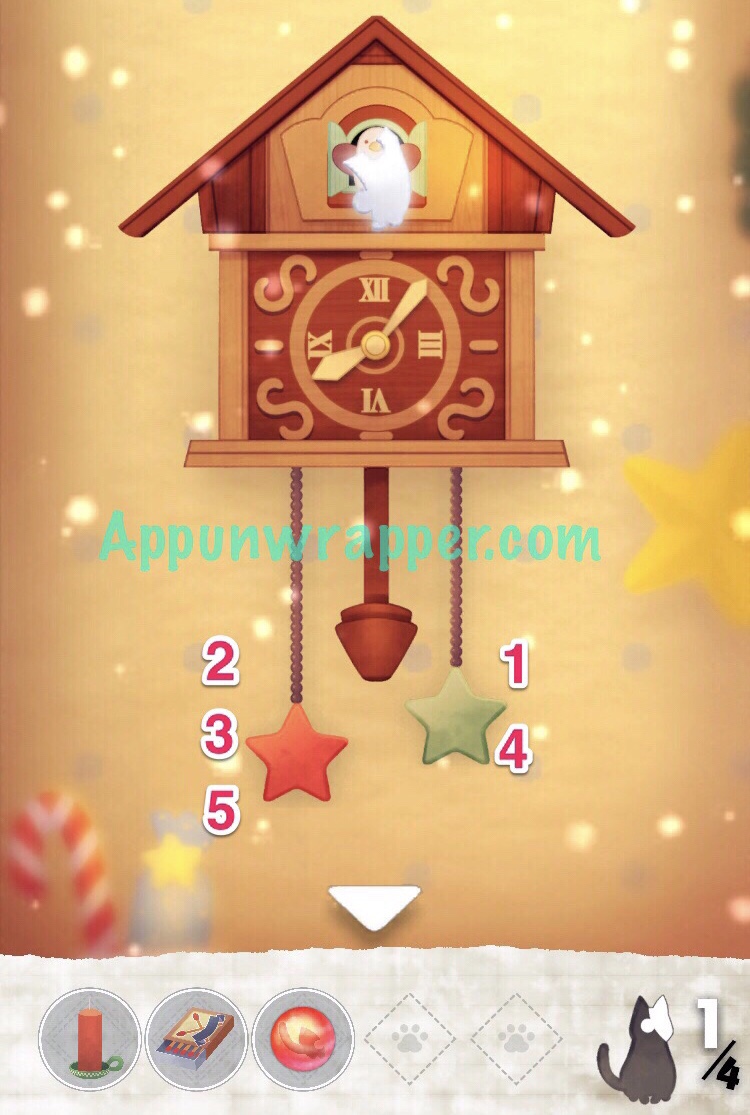 9. Go upstairs and notice the snowman and nutcracker. Place the candle next to the snowman and use the matches to light it. The snowman will melt, revealing a puzzle piece. Take it.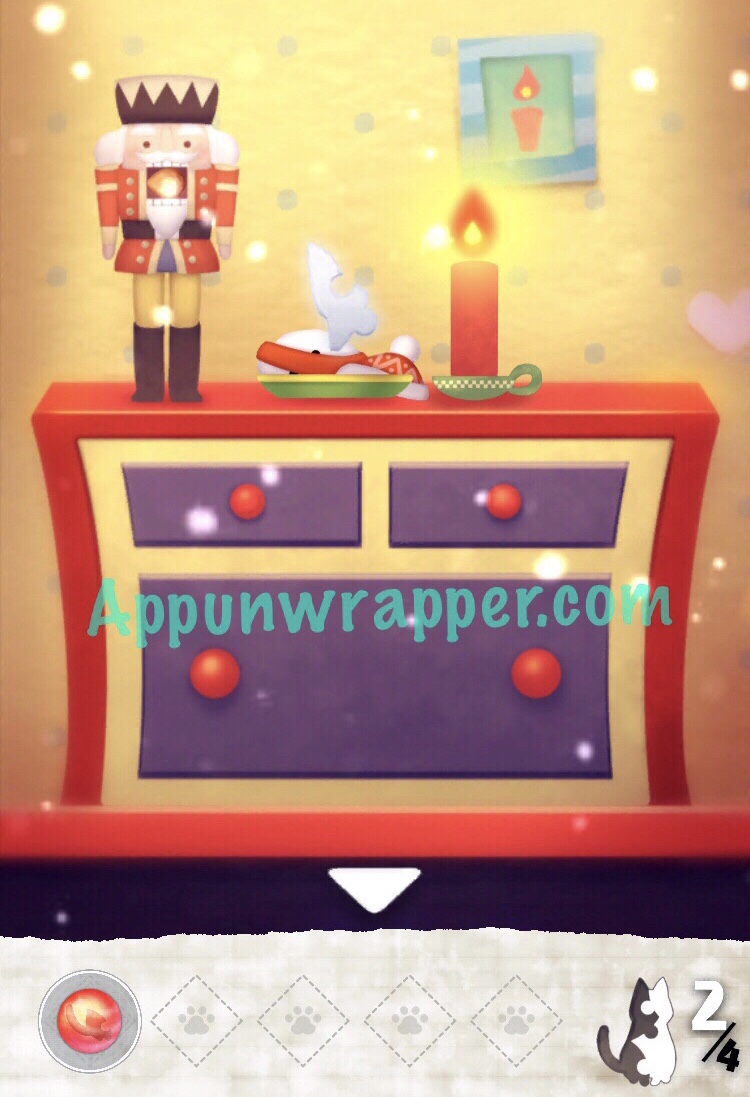 10. And last, place the ornament in the nutcracker's mouth and get the last puzzle piece. Now you have all four and you can open the door!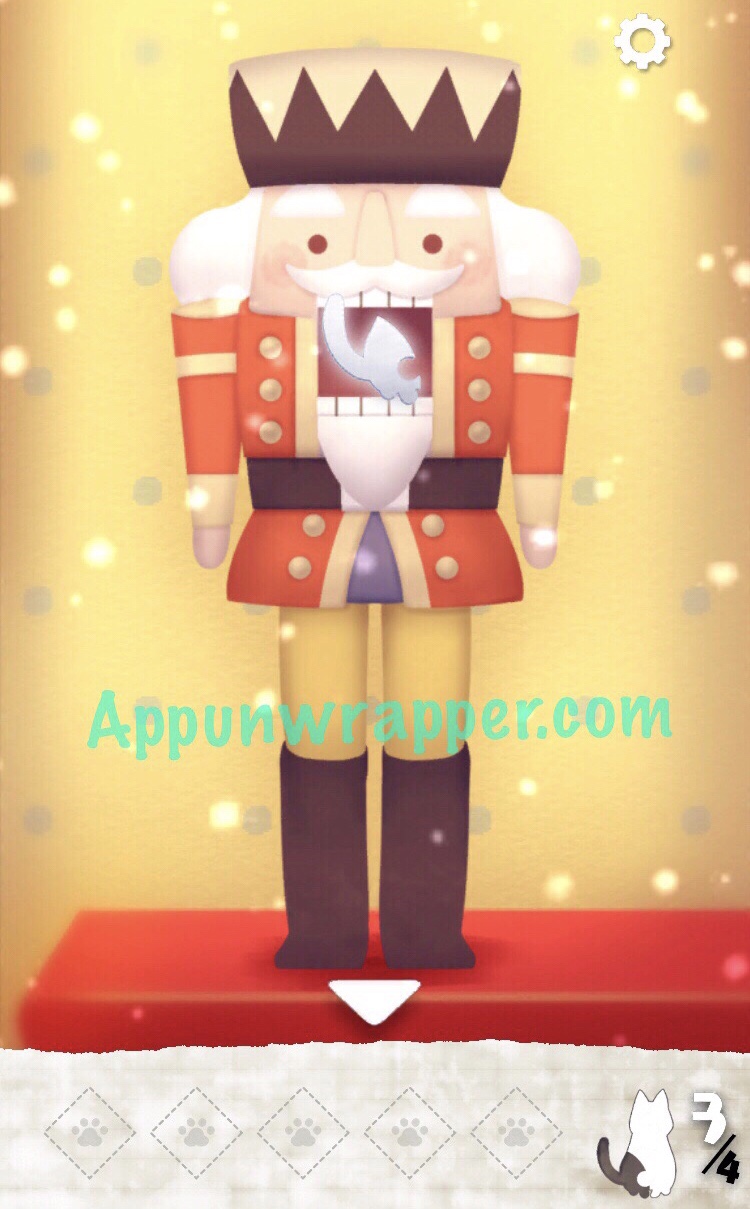 Congratulations! You completed Stage 2. Click here to continue to Stage 3.