Stray Cat Doors
By: PULSMO, INC.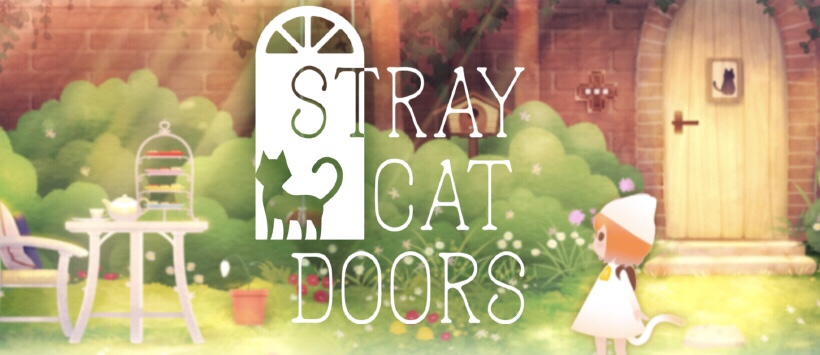 This is a complete step-by-step walkthrough guide with help, hints, tips, tricks, solutions and answers for Stage 3 of the iOS and Android room escape game, Stray Cat Doors, by PULSMO. Feel free to ask for extra help in the comments section.
Walkthrough:
Stage 1 | Stage 2 | Stage 3 | Stage 4 | Stage 5 | Stage 6 | Bonuses
Stage 3:
1. Pick up the shovel and watering can.
2. Water the wilted flower to get a puzzle piece.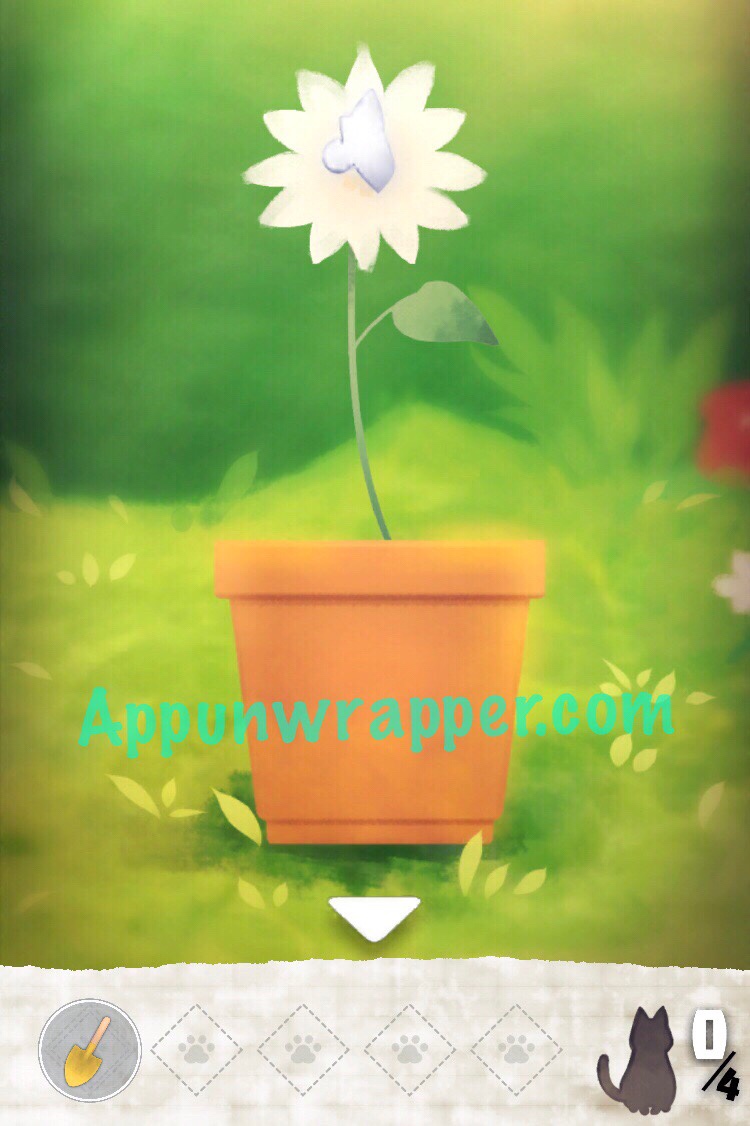 3. Examine the table. Take the cat cookie off the plate and look at the clue underneath. There's a red rabbit, yellow butterfly, blue fish and pink flower.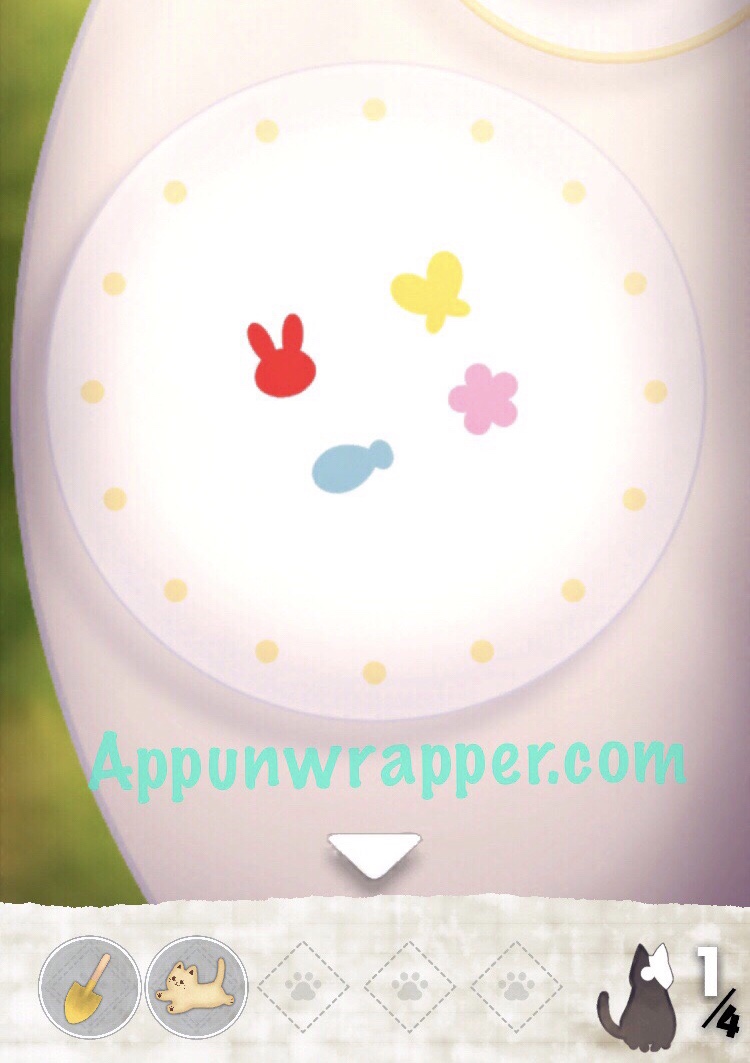 4. Look at the plates of cookies. Find each cookie shape on the appropriate color and look under it for a number. You get:
Rabbit – Red: 4
Butterfly – Yellow: 3
Fish – Blue: 2
Flower – Pink: 1
Put them together and you get: Pink, Blue, Yellow, Red.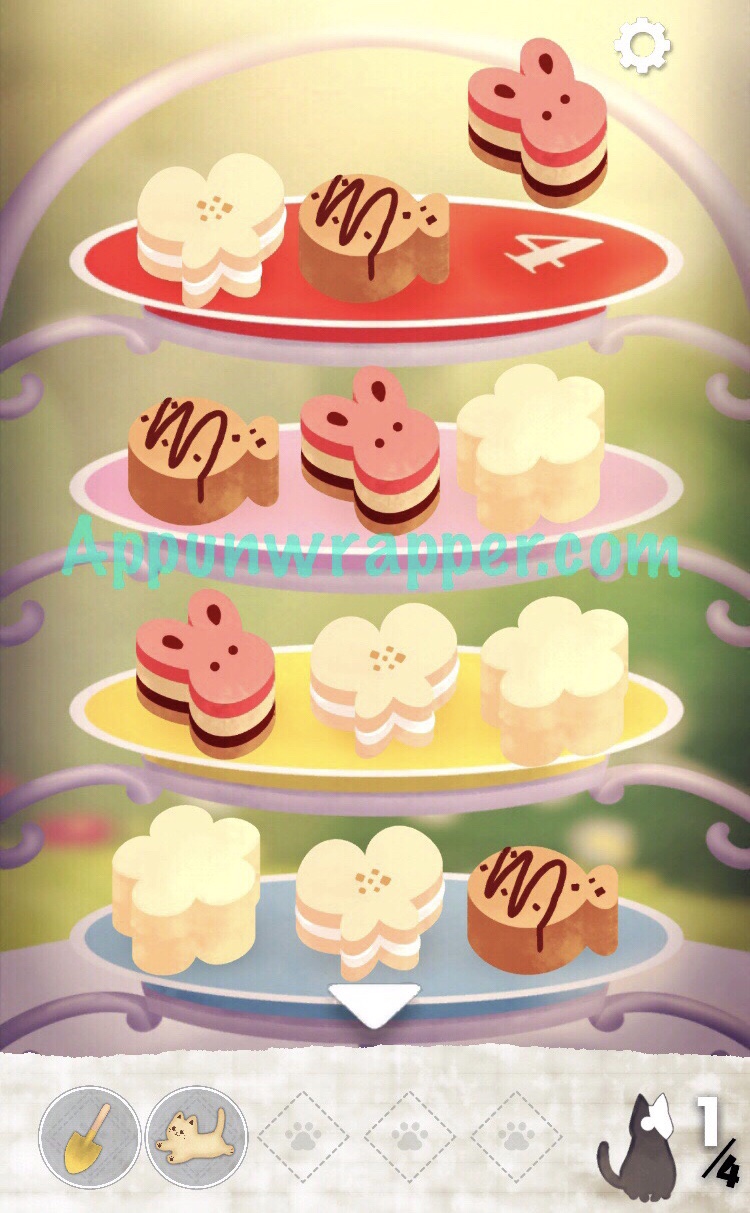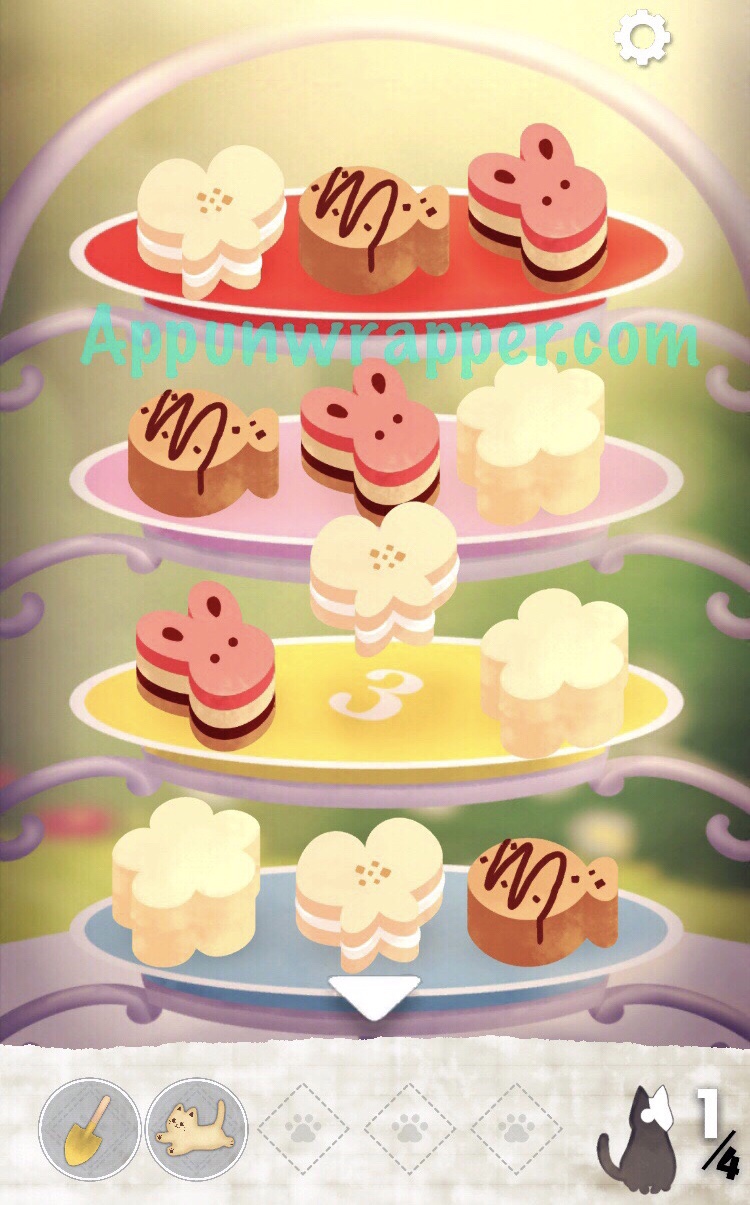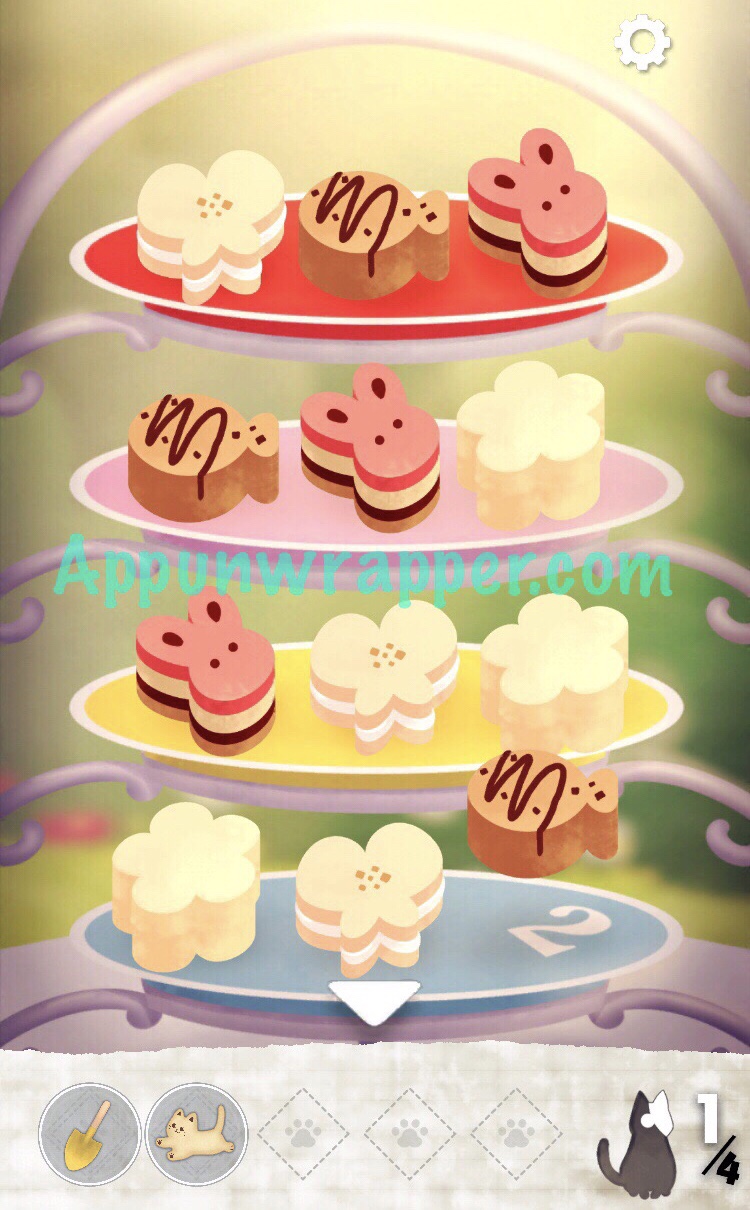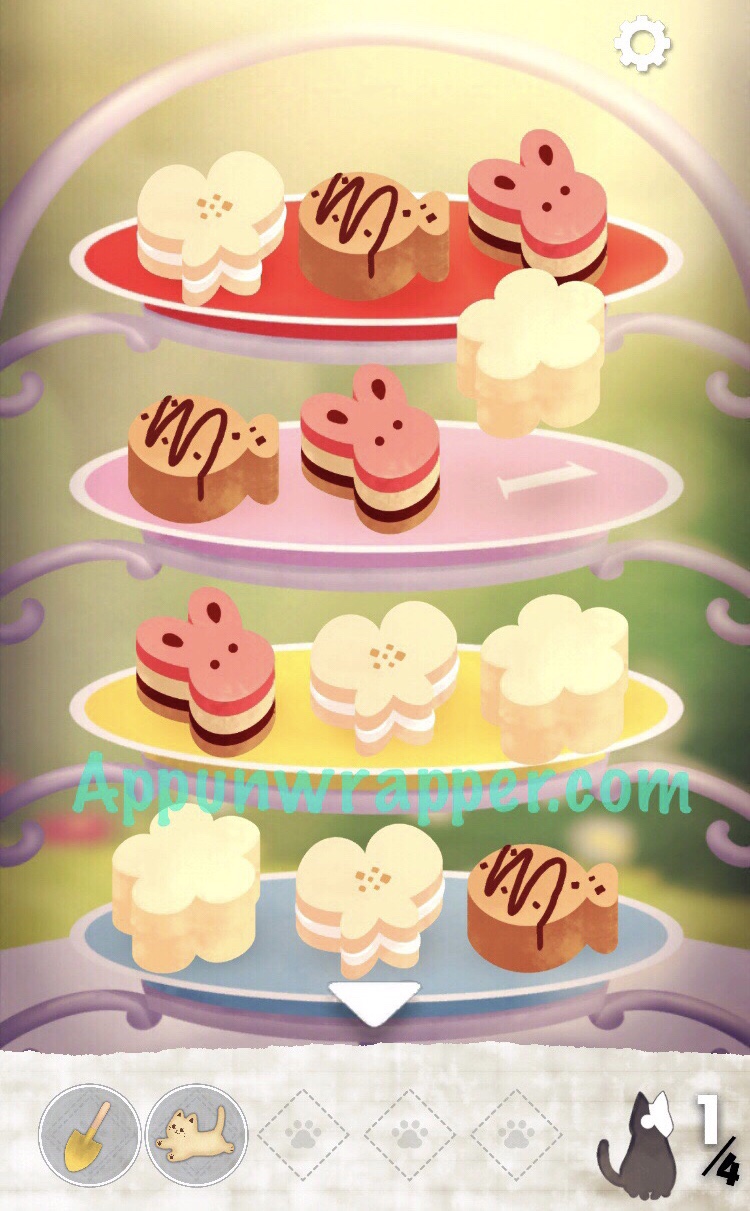 5. Find the birdhouse and press the buttons in that order: Pink, Blue, Yellow, Red. Place the cat cookie on the plate inside and a bird will come to it. Take the puzzle piece from its mouth.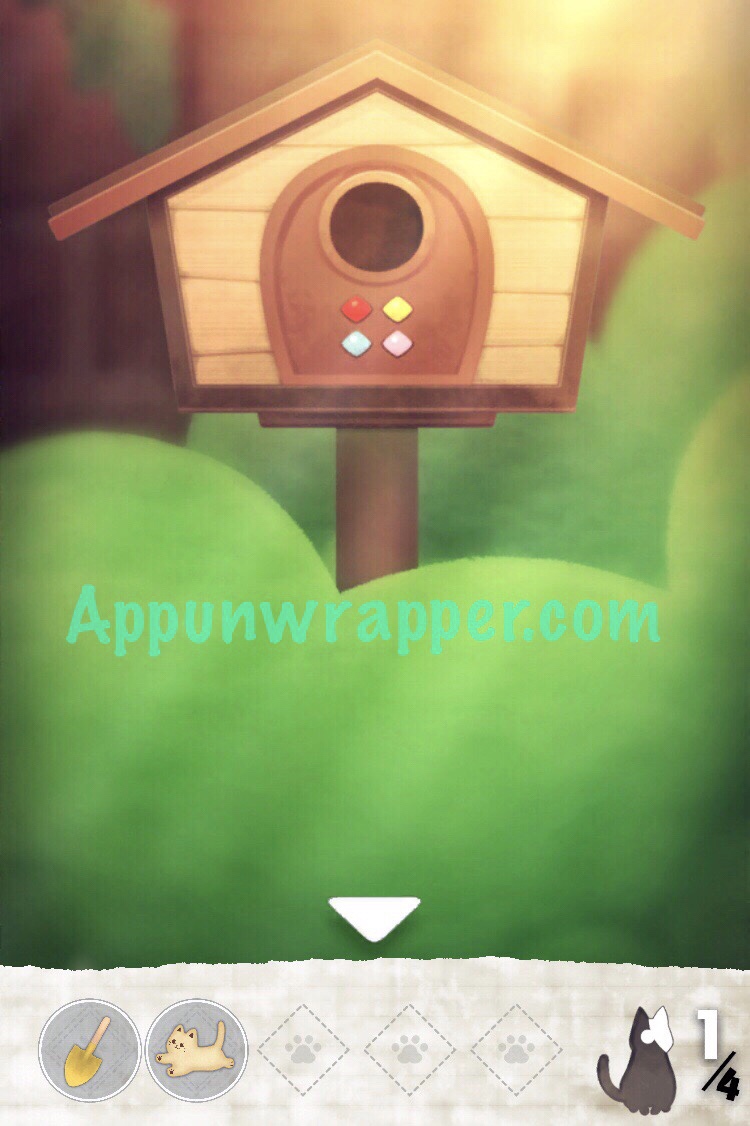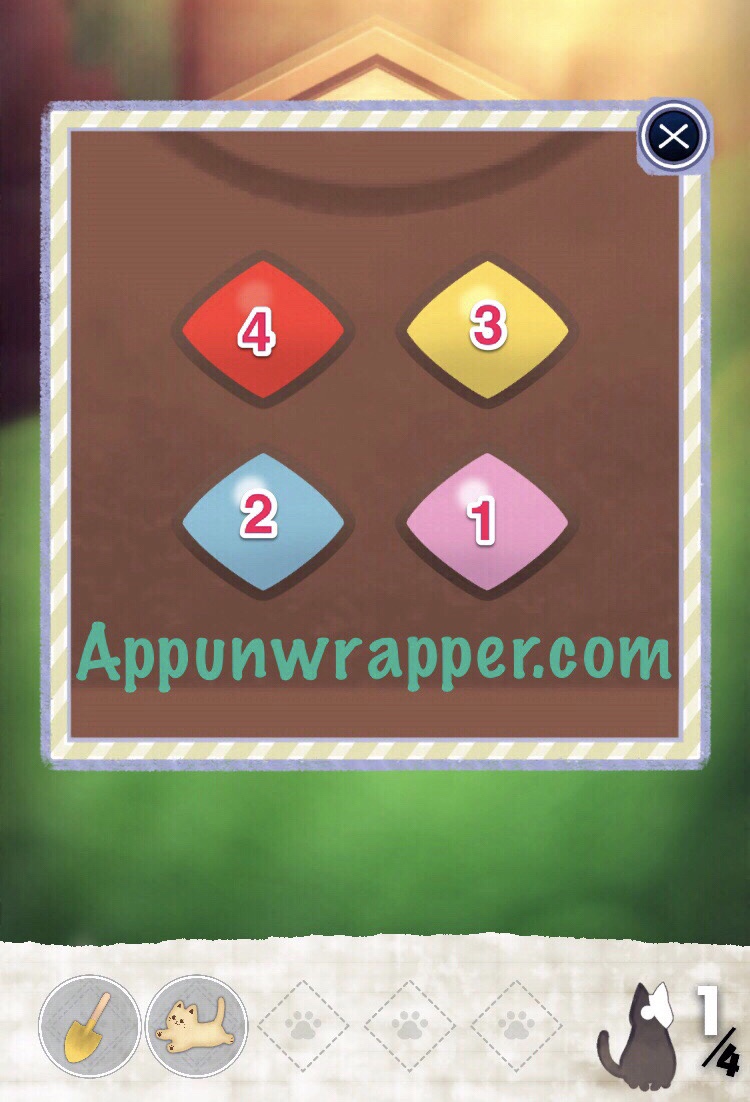 6. Use the shovel to dig up the three mounds of dirt. Examine the holes to see plus signs with these numbers on them: 11, 28, 69. Since it's a plus sign, add them up. You get:
11 + 28 + 69 = 108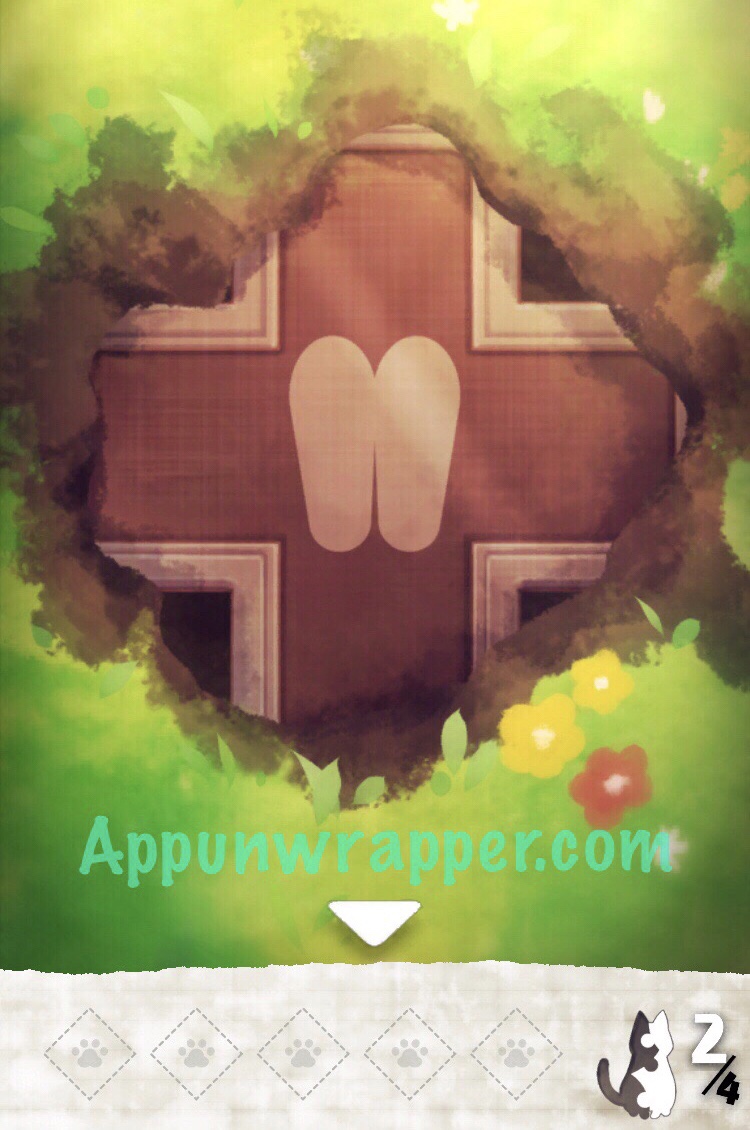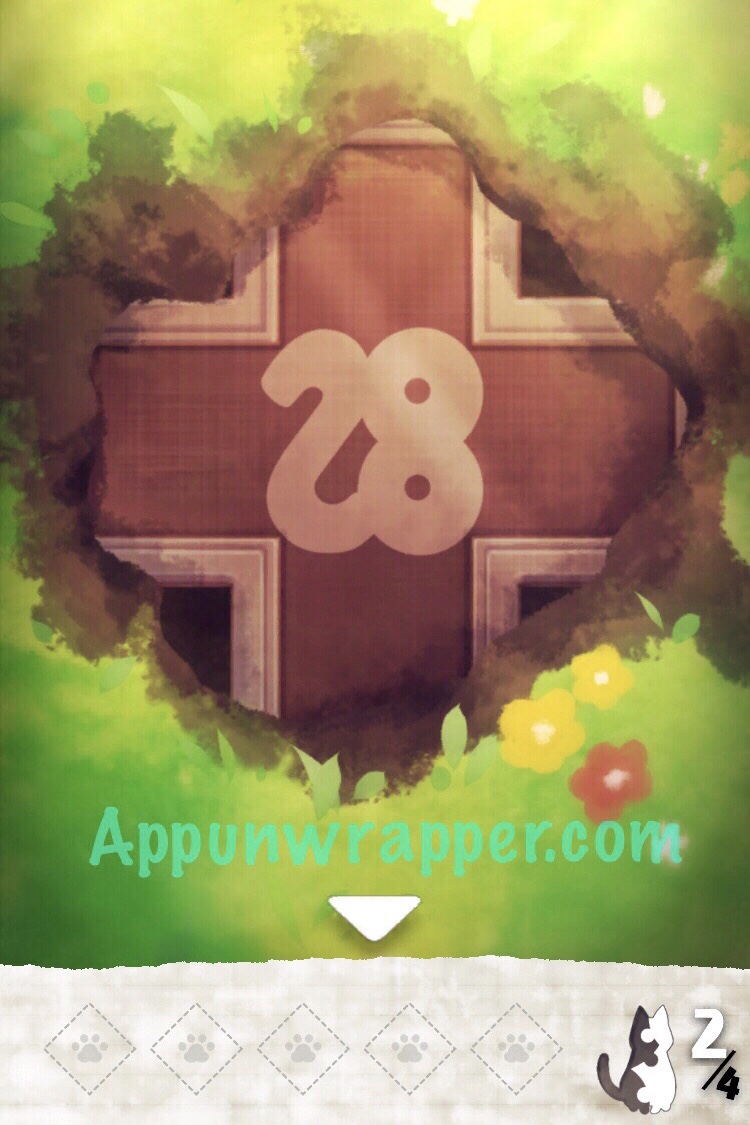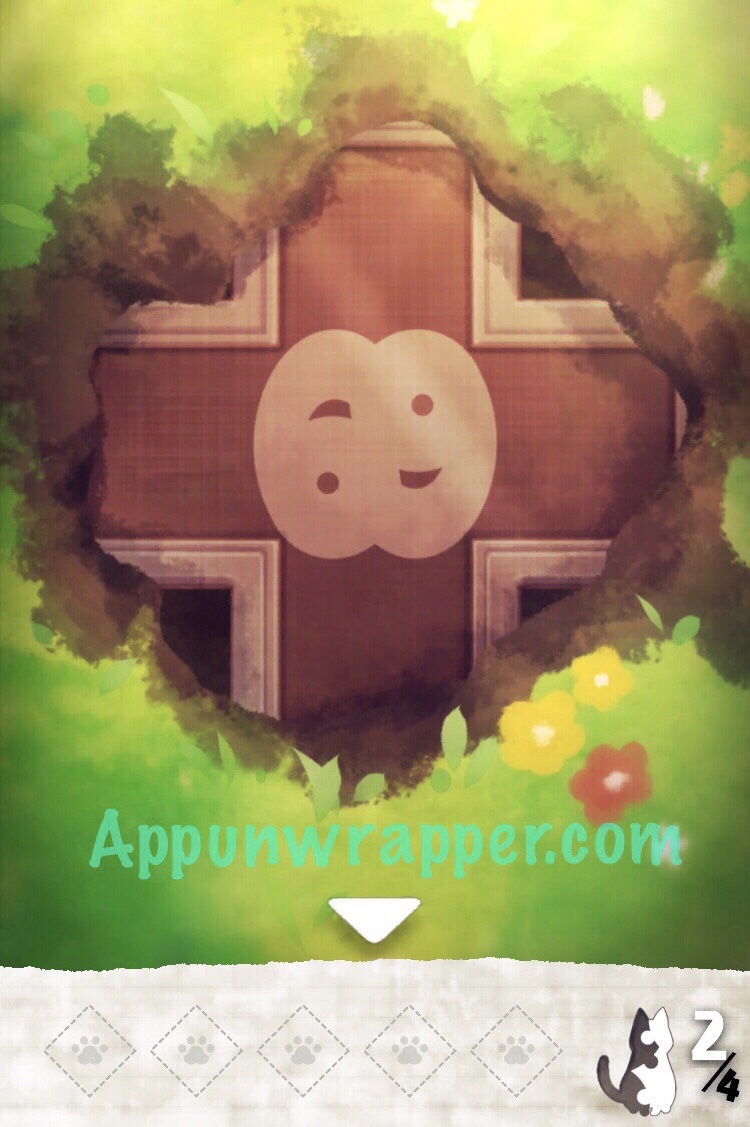 7. There's another plus sign to the left of the door. Examine it and then enter 108. Take the puzzle piece.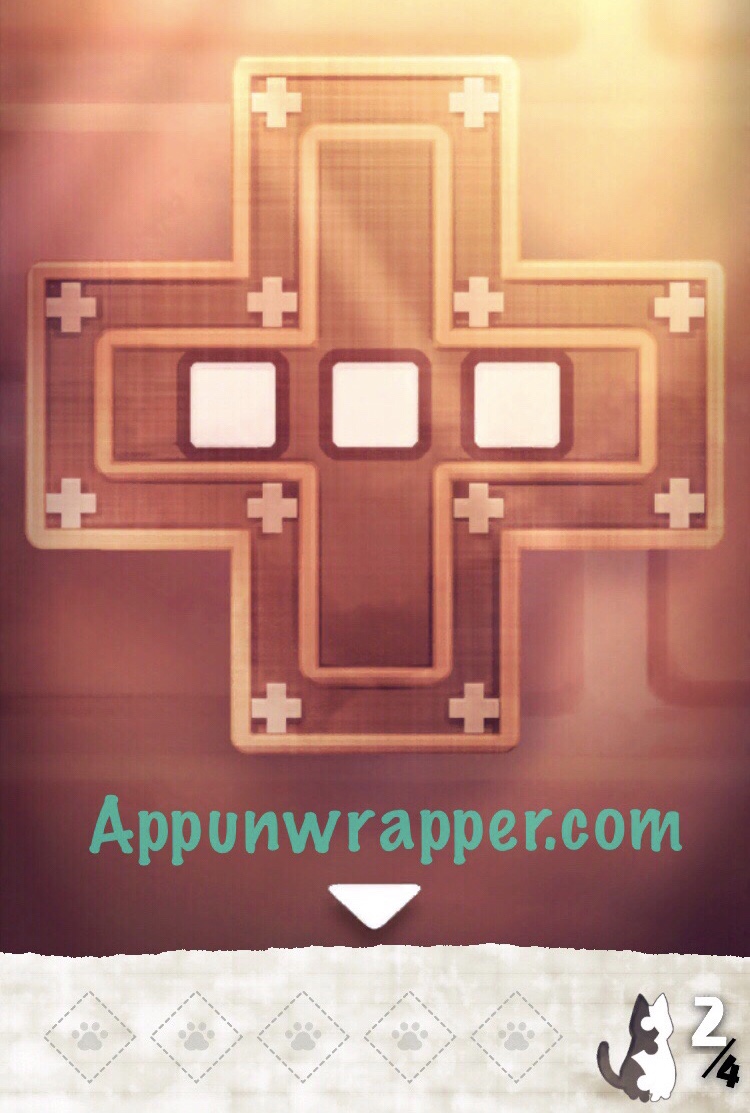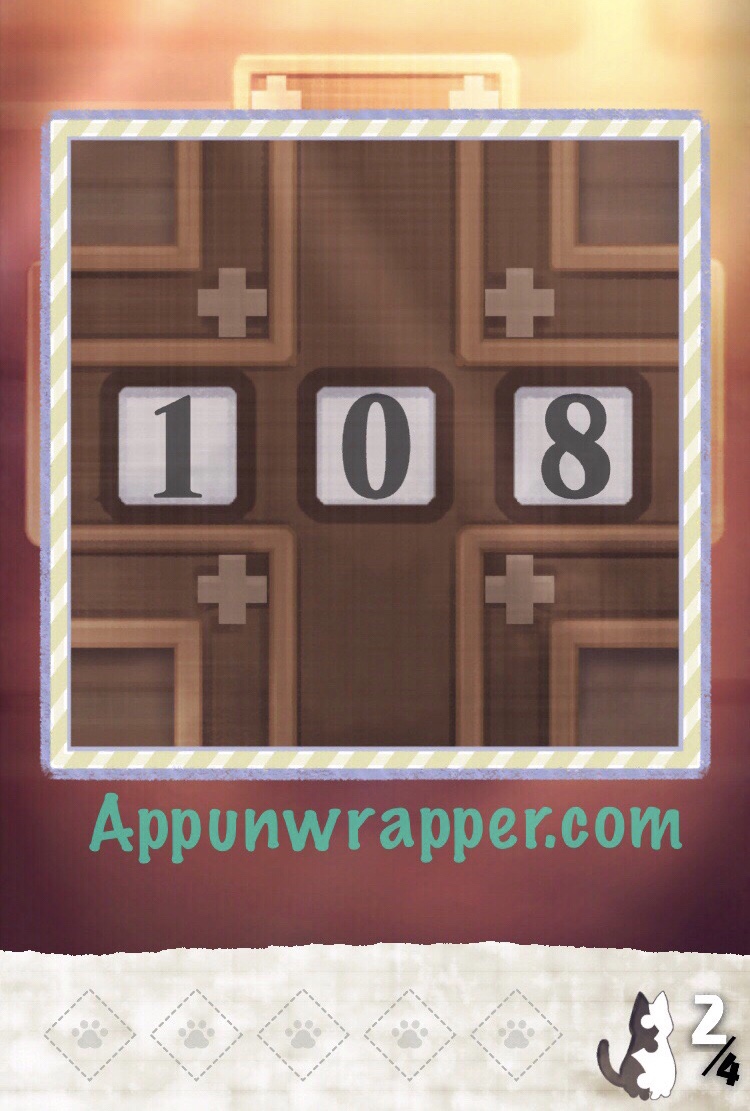 8. Look at the stepping stones leading up to the door. There are footprints on each. Now, look at the statues to the right of the rabbit, frog and duck. There are three buttons each with a footprint on it. Count those exact footprints on the stone. Make sure to only count the rabbit's and frog's hind legs. You then get: 4 rabbit, 2 frog, 3 duck. So press the buttons that many times and then take the key.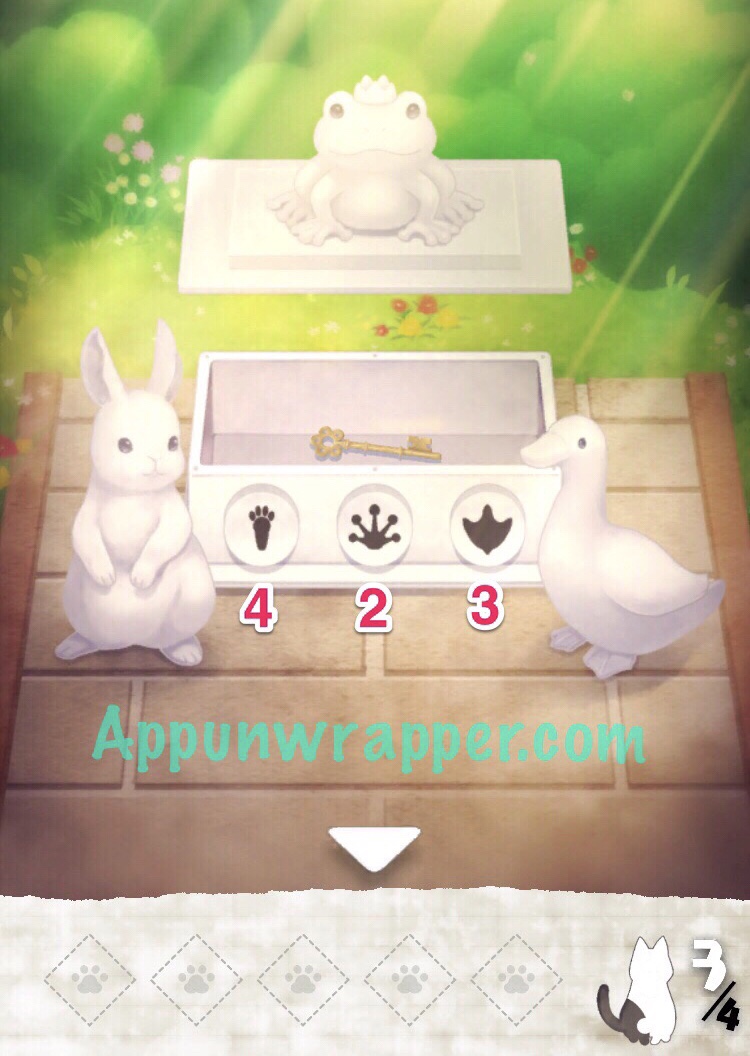 9. Head to the table and examine the book on the chair. Use the key to unlock it and take the final puzzle piece. You can now unlock the door and complete Stage 3!
Congratulations! You completed Stage 3! Click here for Stage 4.